We've all been there. You were gifted a dumb present that you'll never in a million-zillion years ever use and you're too polite to tell anyone any differently. It sits at the bottom of your drawer for months, then years. And when you finally feel like enough time has passed, you can throw it out in good conscience.
A return is almost always out of the question. Plus, gift givers don't often include a return receipt, and we all know we wouldn't dare ask for one. I'd rather admit to a crime than confess I don't like a gift - how insulting to the gifter's sense of aesthetics.
And-hey, I have limited drawer space. Who can keep these unwanted gifts for six months when there isn't any space for them? I hate clutter, and unwanted gifts are just that.
This year, I am making an effort to swiftly remove any unwanted gifts from my house without hurting anyone's feelings…and potentially benefiting others. As the old saying goes, one man's trash is another man's treasure. And thank goodness for that.
From the The Guardian:
"According to research published this week by the consumer body, one in four people (24%) received an unwanted or unsuitable gift for the Christmas of 2021. Meanwhile, a separate study by the personal finance comparison site Finder said £1.2bn was wasted on unwanted Christmas gifts each year."
Come to terms with the fact that you will never use that gift and follow these quick tips to offload those unwanted gifts:
Donate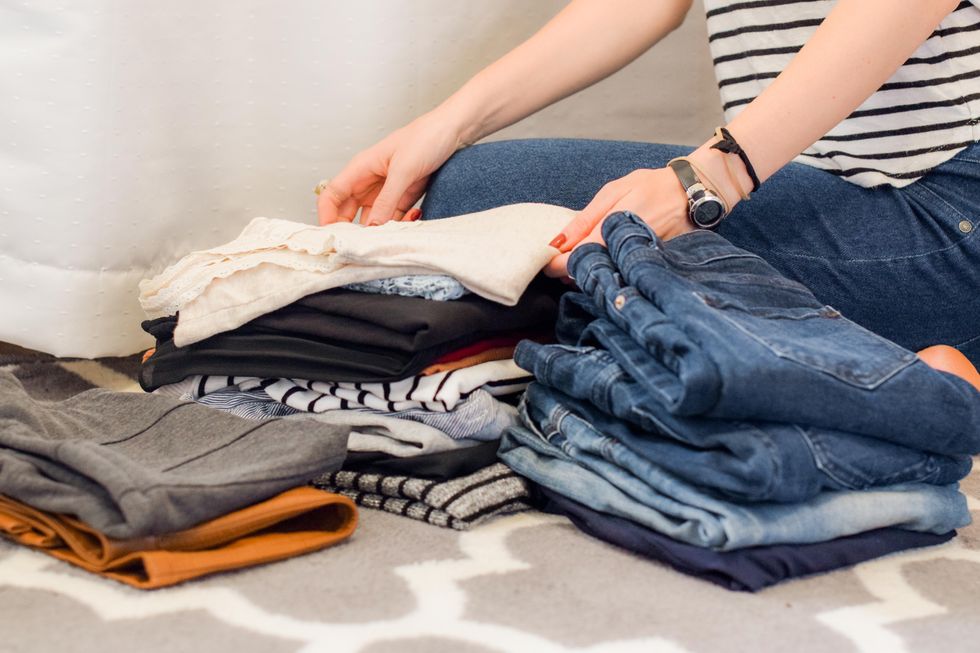 Sarah Brown via Unsplash
The most obvious choice for those unwanted pairs of mud-green sweat socks and that same fluffy robe you get every year from your Aunt Judy is to donate them. Just round up everything you don't want and Google the donation center closest to you.
This is also a fantastic excuse to purge your closet of that pile of stuff you've been meaning to get rid of. A few bags of give-away-clothes will get your spring cleaning out of the way early.
Sell Them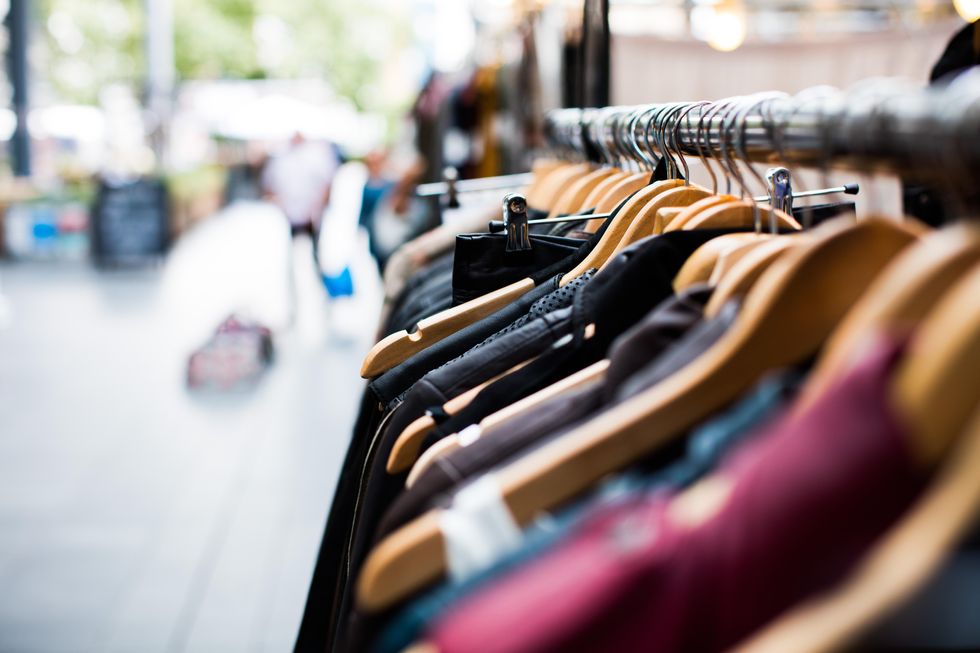 Artificial Photography via Unsplash
Resale websites are all the rage right now. If you got a pair of pants that don't fit or a sweater that isn't your style, resell them on a website dedicated to just that. Sites like Poshmark, Mercari, and DePop are known for selling those trendy pieces of clothing you barely used.
Thrifting has never been hotter. Hop on the trend while people are constantly perusing sites for the hottest deal. Then reward yourself for being so virtuous, by dropping the cash on some fabulous things you'll actually wear!
Re-Gift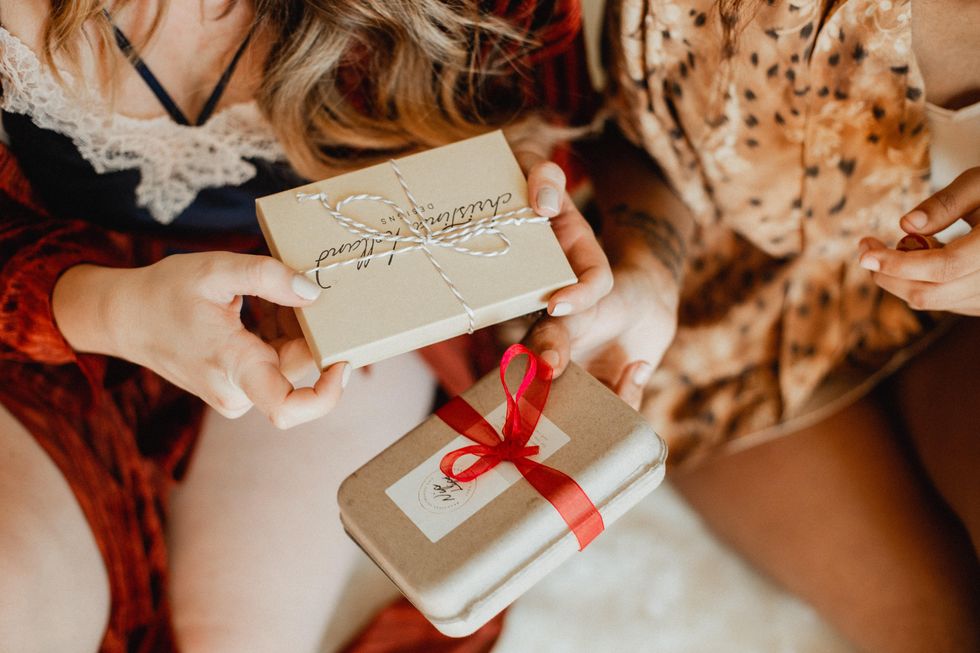 Jackie S via Unsplash
If you got something that you think one of your friends or family can benefit from, why not give it to them? There's no shame in revealing that it was a gift and you don't want it anymore…as long as you aren't re-gifting to the person who gave it to you!
Or, keep the gifts to re-gift at a later date. You never know when you're going to need a last minute gift. You'll thank yourself later.
Attempt a Return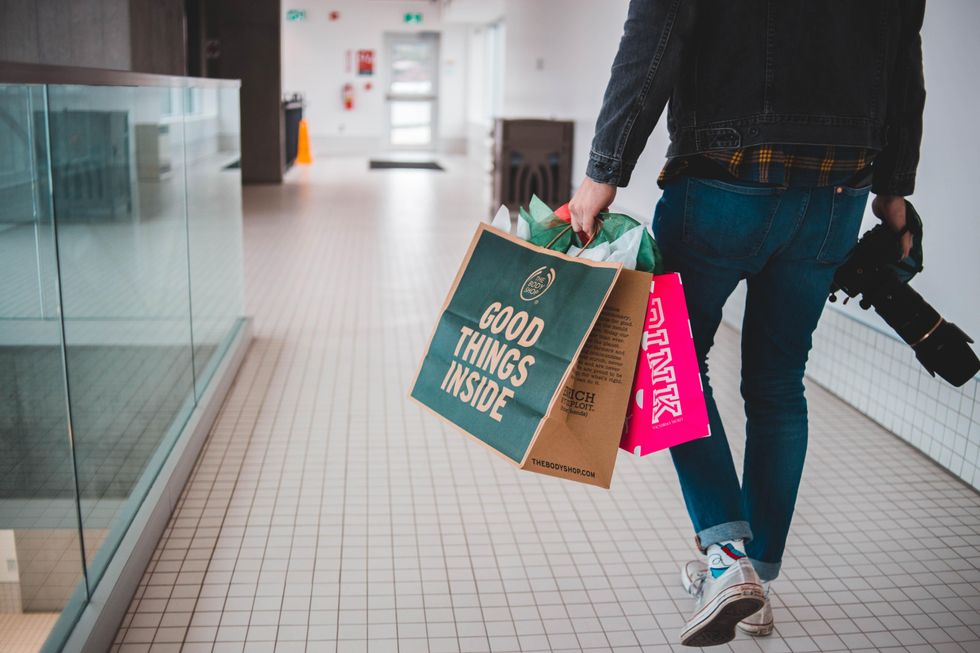 Erik McLean via Unsplash
If your item still has a tag, you can make a valiant effort to return to the store. If you can make your case, many stores won't want to fight you on it. They may be forgiving and grant you store credit at the very least.
Russian ships fired on Ukrainian sailors and illegally detained whole crews over the weekend, escalating Russia-Ukraine tensions.
Ukraine began the week by declaring martial law after six navy sailors were injured when the Russian coast guard open fired on them. Concerningly, three Ukrainian artillery ships were also seized, with their 24 crew members forcibly detained by Russian authorities.
U.S. Ambassador Nikki Haley urged Russia to "immediately cease its unlawful conduct" in the Black Sea off the coast of Crimea, which was illegally annexed by Russia in 2014. "In the name of international peace and security, Russia must immediately cease its unlawful conduct and respect the navigational rights and freedoms of all states," Haley announced at an emergency meeting of the U.N. Security Council late Monday morning.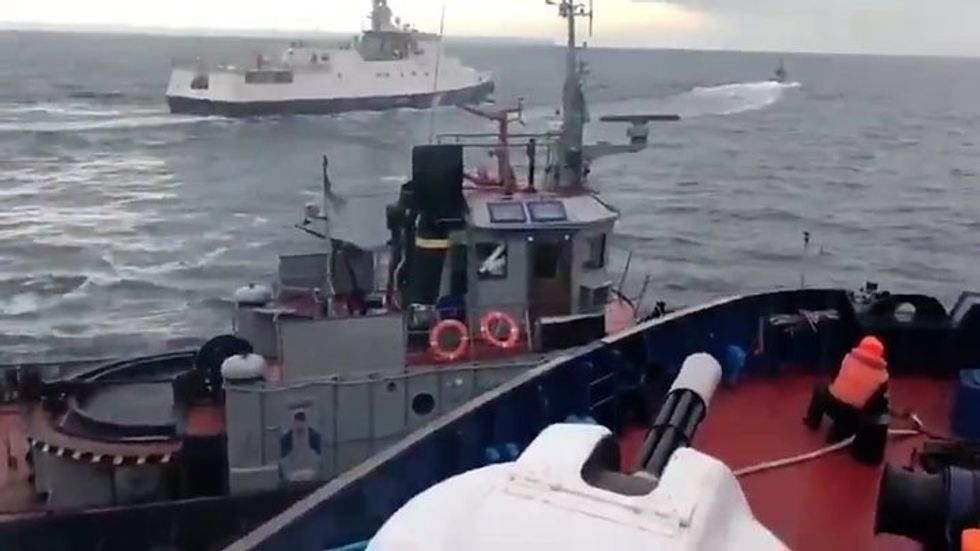 Russian vessel rams Ukrainian shipBBC
In response to the maritime incident, Ukraine's parliament overwhelmingly voted to impose martial law in the 10 regions bordering Russia. Ukrainian President Petro Poroshenko announced that martial law will last for 30 days, concluding in December, at which time he will assess the need for further action.
Poroshenko openly condemned Russia's actions, stating, "We consider it as an act of aggression against our state and a very serious threat," the president said. "Unfortunately, there are no 'red lines' for the Russian Federation." The international community has joined Ukraine in condemning Russia's actions, with NATO Secretary General Jens Stoltenberg pledging "full support for Ukraine's territorial integrity" and stating that Russia had "no justification" for the seizure of Ukraine's ships.
Russian officials dispute the details of the altercation, as the Federal Security Service contends that the skirmish was a justified response to the Ukrainian ships illegally entering territorial waters. Russia's Border Service released a statement over the weekend, stating, "The vessels are carrying out dangerous maneuvers and are disobeying the Russian authorities' demands." Ukraine denies allegations of wrongdoing, citing a 2003 treaty dictating maritime rights and protocol over the Kerch Strait where their ships were detained.
Ultimately, both governments are interpreting the incident as a fabricated aggression in order to discredit the other. Amidst an international backlash over the conflict, an arbitration court in Paris reportedly ruled that Russia owed Ukraine $1.3 billion in damages for the property seized in the annexation of Crimea. Though Russia did not comment on the ruling, they've accused the Ukrainian president of using the situation as a "dangerous provocation" that justifies the imposition of martial law, which grants him the power to manipulate Ukraine's next presidential election, scheduled for March.
It's true that President Poroshenko is currently far behind his political rival in the polls. Oksana Syroid, a deputy speaker in Ukraine's parliament, agreed, "Martial law in Ukraine would present a wonderful chance to manipulate the presidential elections." Aside from increasing the president's power, martial law would ostensibly allow the government to strengthen air defense and prepare a partial mobilization in the event of a Russian incursion. However, it could also restrict Ukrainians' civil liberties. For instance, objectors cite parliament's ambiguous wording in its plans for "strengthening" anti-terrorism measures and "information security." Three former Ukrainian presidents have already publicly opposed martial law, penning a letter that warns that it could be a "threat to democracy" in a country that found its democratic feet less than 30 years ago.
Martial law is set to begin on Wednesday, November 28. Alleged footage of the maritime clash has been leaked across news outlets and Youtube, found below.

Russian vessels fire at and seize Ukrainian shipsyoutu.be
Meg Hanson is a Brooklyn-based writer, teacher, and jaywalker. Find Meg at her website and on Twitter @megsoyung
China has forced at least 1,000,000 Uighur Muslims to undergo "re-education" training.
Remote buildings fenced in by barbed wire, governmental slogans urging citizens to declare their loyalty, and armed guards preventing entry and exit: history has highlighted these as familiar omens of totalitarian oppression. Now the international community is condemning the Chinese government's "re-education camps," in which approximately one million Uighur Muslims have been detained, as the latest government machination violating human rights.
Under claims of combating religious radicalism," Chinese authorities have revised a law to condone the use of detention centers "to carry out the educational transformation of those affected by extremism." However, witness testimony and government documents have exposed a litany of human rights violations taking place in the camps under the guise of "vocational training" for the Uighur and other Muslim minority populations.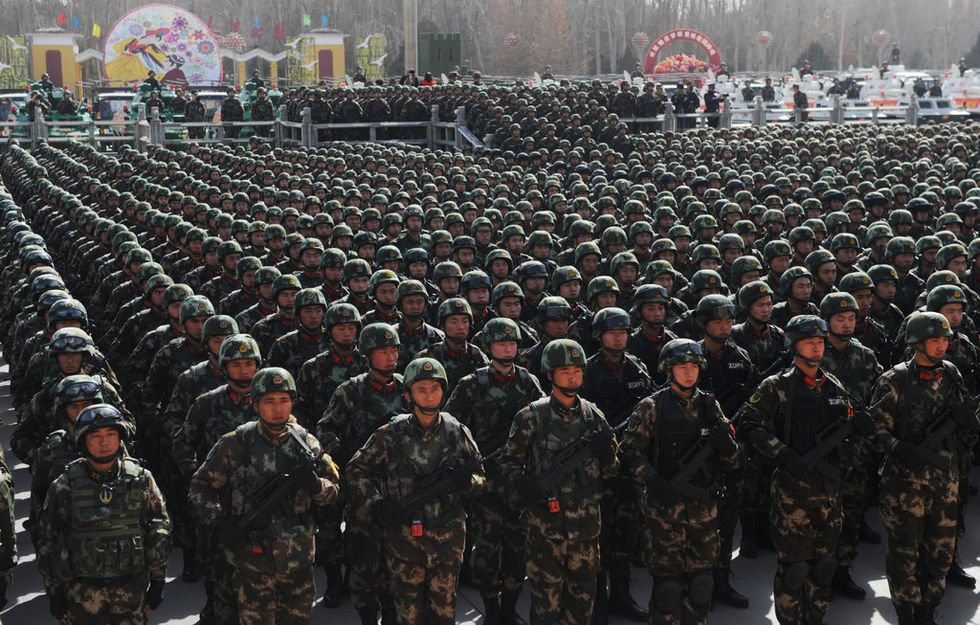 Chinese security in XinjiangThe New York Times
Within the camps, "re-education" programs not only restrict Muslims from practicing their religion, but impose a militant regimen of psychological indoctrination, including studying communist propaganda, reciting hymns to praise the Chinese Communist Party, writing "self-criticism" essays, and ritually giving thanks to Chinese President Xi Jinping. In what The New York Times calls "the country's most sweeping internment program since the Mao era," detainees are disciplined by thousands of guards armed with police batons, electric cattle prods, and pepper spray.

Camps are located in Xinjiang, an autonomous, arid region in the northwest. It's the largest region of China and noted as the residence of about 10 million Uighur Muslims among China's 1.4 billion population. Gay McDougall of the U.N. Committee on the Elimination of Racial Discrimination condemned the Chinese authorities' treatment of Muslims "as enemies of the state solely on the basis of their ethno-religious identity." Despite the Chinese government's initial claims that the camps' "students" were treated to amenities from ping-pong and TV to air conditioning and free dining, McDougall makes clear that Xinjiang has become "something resembling a massive internment camp, shrouded in secrecy, a sort of no-rights zone."
Most concerning are the reports of torture methods like waterboarding, sleep deprivation, and beatings for those who deviate from the program. A former detainee named Omir told the BBC in September, "They have a chair called the 'tiger.' My ankles were shackled, my hands locked to the chair. I couldn't move. They wouldn't let me sleep. They also hung me up for hours, and they beat me. They had thick wooden and rubber batons, whips made from twisted wire, needles to pierce the skin, pliers for pulling out your nails."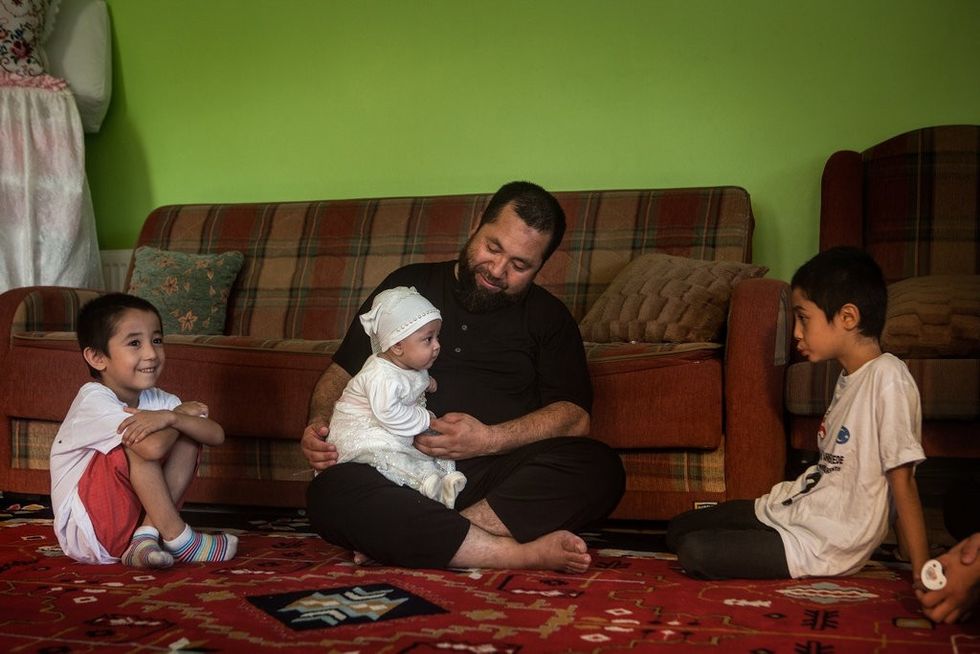 Abdusalam Muhemet and his 3 children in their Istanbul home.The New York Times
Abdusalam Muhemet, a 41-year-old former restaurant owner, recited a verse from the Quran at a funeral in 2015 and was subsequently detained in a prison cell for seven months before being relocated to a Xinjiang camp. "That was not a place for getting rid of extremism," he recalled to The New York Times. "That was a place that will breed vengeful feelings and erase Uighur identity." Muhemet was released after two months of detainment; he was never charged with a crime.

Meg Hanson is a Brooklyn-based writer, teacher, and jaywalker. Find Meg at her website and on Twitter @megsoyung.