We've all been there. You were gifted a dumb present that you'll never in a million-zillion years ever use and you're too polite to tell anyone any differently. It sits at the bottom of your drawer for months, then years. And when you finally feel like enough time has passed, you can throw it out in good conscience.
A return is almost always out of the question. Plus, gift givers don't often include a return receipt, and we all know we wouldn't dare ask for one. I'd rather admit to a crime than confess I don't like a gift - how insulting to the gifter's sense of aesthetics.
And-hey, I have limited drawer space. Who can keep these unwanted gifts for six months when there isn't any space for them? I hate clutter, and unwanted gifts are just that.
This year, I am making an effort to swiftly remove any unwanted gifts from my house without hurting anyone's feelings…and potentially benefiting others. As the old saying goes, one man's trash is another man's treasure. And thank goodness for that.
From the The Guardian:
"According to research published this week by the consumer body, one in four people (24%) received an unwanted or unsuitable gift for the Christmas of 2021. Meanwhile, a separate study by the personal finance comparison site Finder said £1.2bn was wasted on unwanted Christmas gifts each year."
Come to terms with the fact that you will never use that gift and follow these quick tips to offload those unwanted gifts:
Donate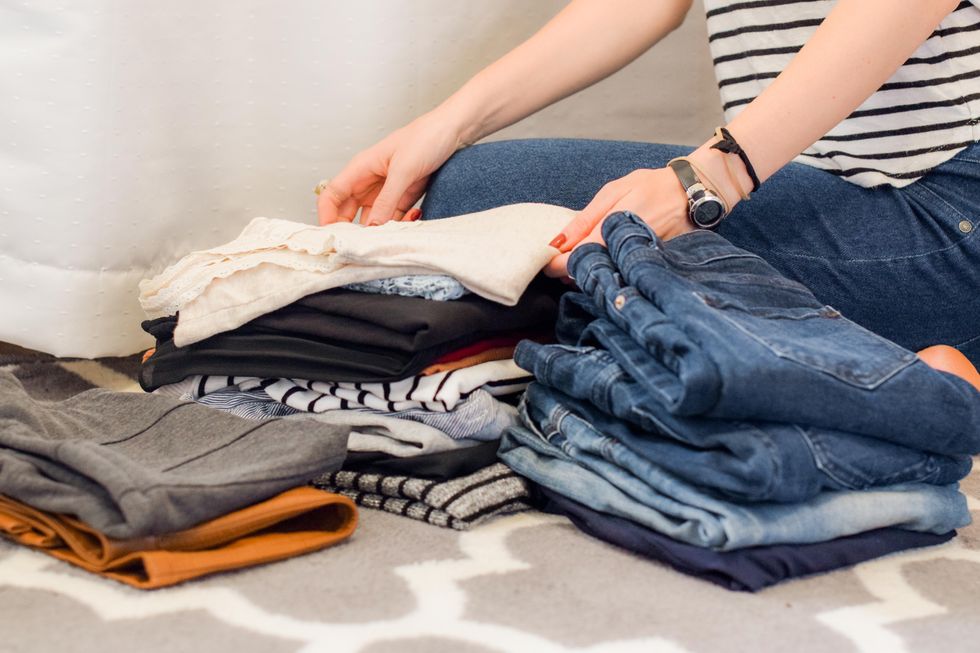 Sarah Brown via Unsplash
The most obvious choice for those unwanted pairs of mud-green sweat socks and that same fluffy robe you get every year from your Aunt Judy is to donate them. Just round up everything you don't want and Google the donation center closest to you.
This is also a fantastic excuse to purge your closet of that pile of stuff you've been meaning to get rid of. A few bags of give-away-clothes will get your spring cleaning out of the way early.
Sell Them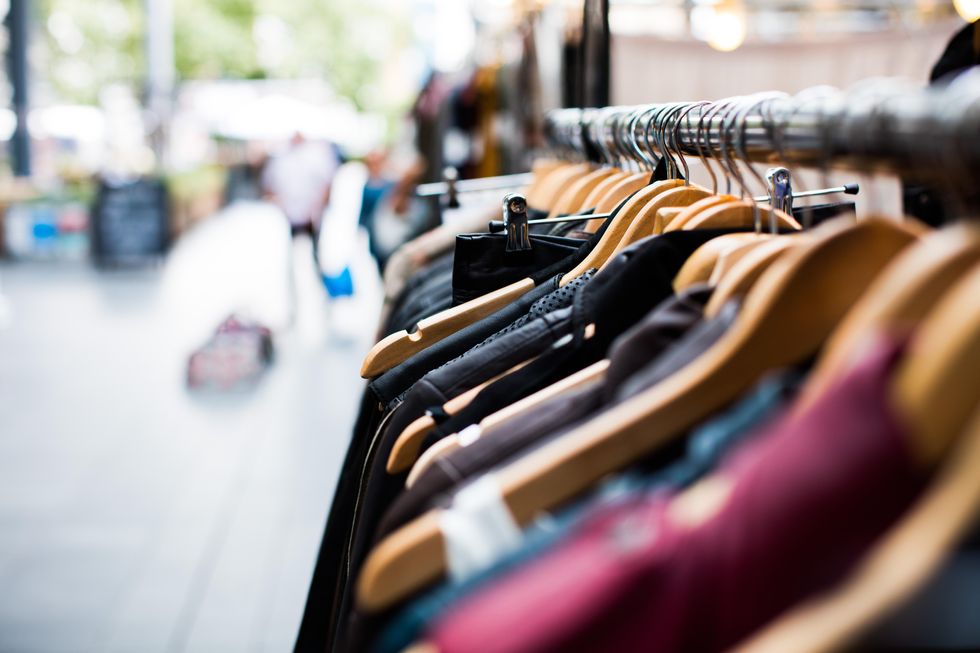 Artificial Photography via Unsplash
Resale websites are all the rage right now. If you got a pair of pants that don't fit or a sweater that isn't your style, resell them on a website dedicated to just that. Sites like Poshmark, Mercari, and DePop are known for selling those trendy pieces of clothing you barely used.
Thrifting has never been hotter. Hop on the trend while people are constantly perusing sites for the hottest deal. Then reward yourself for being so virtuous, by dropping the cash on some fabulous things you'll actually wear!
Re-Gift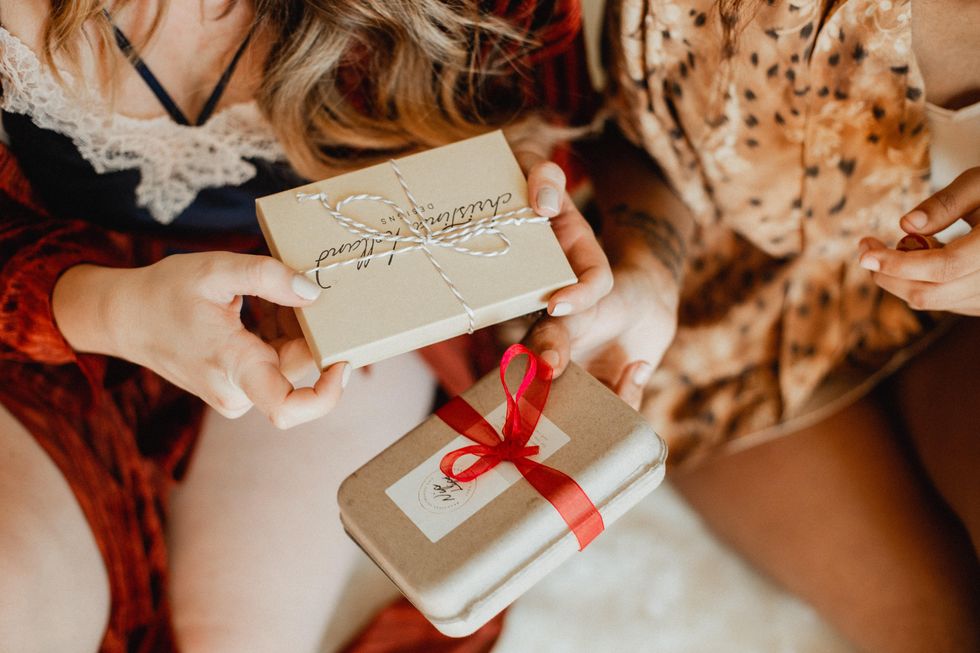 Jackie S via Unsplash
If you got something that you think one of your friends or family can benefit from, why not give it to them? There's no shame in revealing that it was a gift and you don't want it anymore…as long as you aren't re-gifting to the person who gave it to you!
Or, keep the gifts to re-gift at a later date. You never know when you're going to need a last minute gift. You'll thank yourself later.
Attempt a Return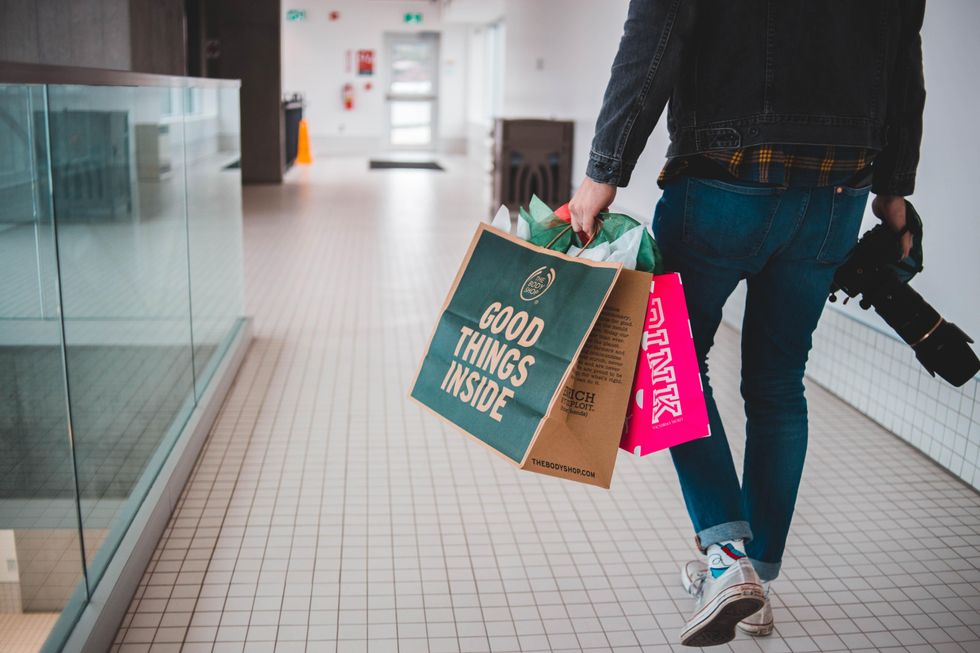 Erik McLean via Unsplash
If your item still has a tag, you can make a valiant effort to return to the store. If you can make your case, many stores won't want to fight you on it. They may be forgiving and grant you store credit at the very least.
Let's enlighten ourselves before we engage in class warfare.
Looking out onto the landscape of 2020, we see the makings of a historic year–but not in the best ways. Natural disasters like bushfires, earthquakes, and hurricanes are becoming more common and worsening in intensity, and the divide between the rich and the poor keeps growing. In fact, over 38 million Americans live in poverty. But before we can discuss how to rectify the problem (let alone who's to blame for the institutional failures), we as a culture have a weak understanding of what poverty entails. Some critics mock millennials for not being able to afford iced coffee and avocado toast, while in actuality they're the poorest generation since World War II, having felt the financial strains of a recession and inflation. Meanwhile, elderly boomers are facing dire circumstances as they're looking to retire amidst an economy that can't sustain them.
The problem, of course, is that unless you've been young and coming-of-age under the weight of the economy's institutional failures and also entered the twilight of your life to find your savings unsustainable for modern living, you don't know what those experiences are like.
So before we engage in our next argument about the state of the world, let's enlighten ourselves with these books that illuminate the truth about poverty.
Betty Smith's "A Tree Grows in Brooklyn" (1943)
Betty Smith based her iconic coming-of-age novel on her own experiences growing up in a poor Williamsburg neighborhood. The protagonist's struggles are punctuated with alternating tenderness and bitterness, turning Smith's novel into an American classic.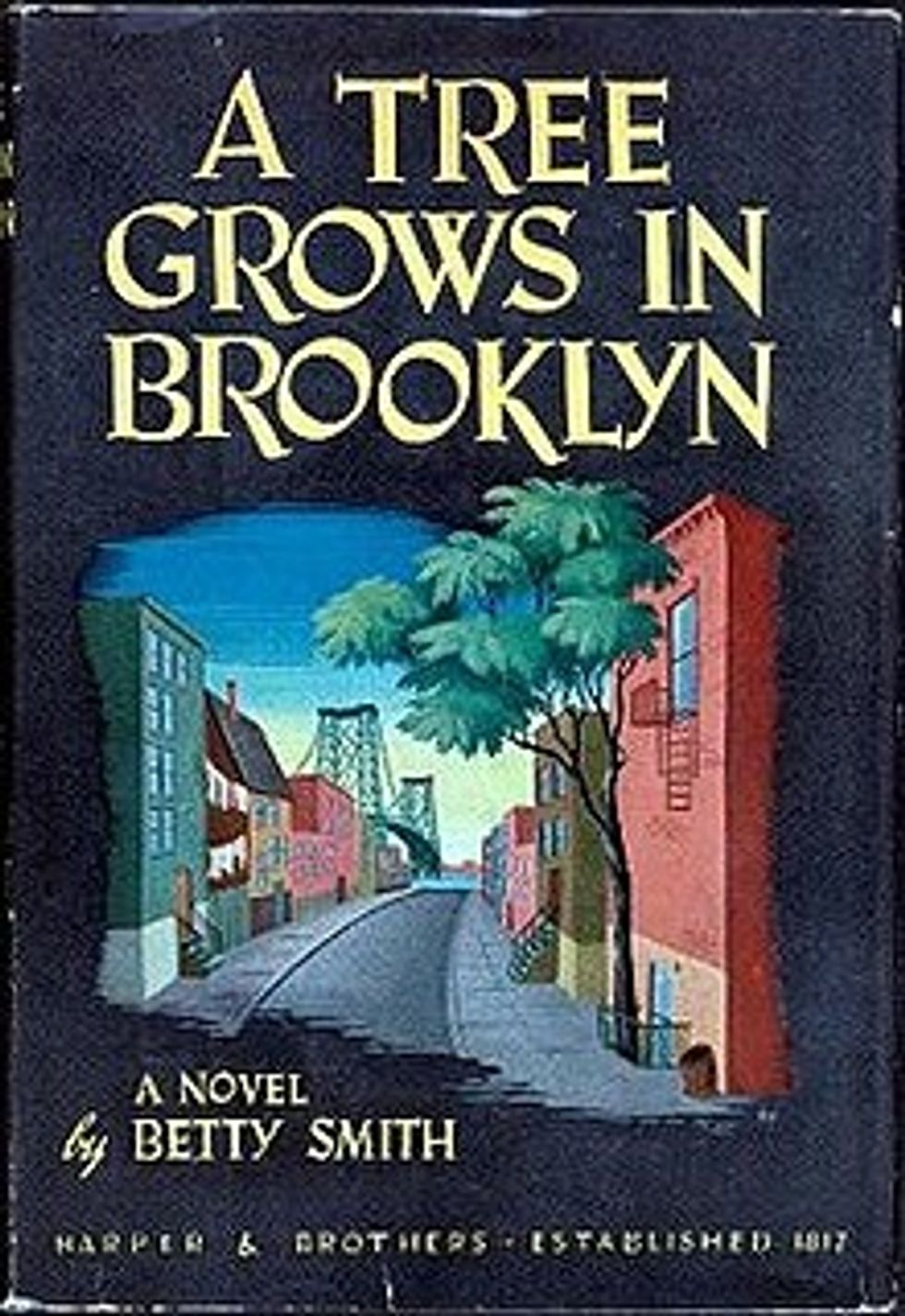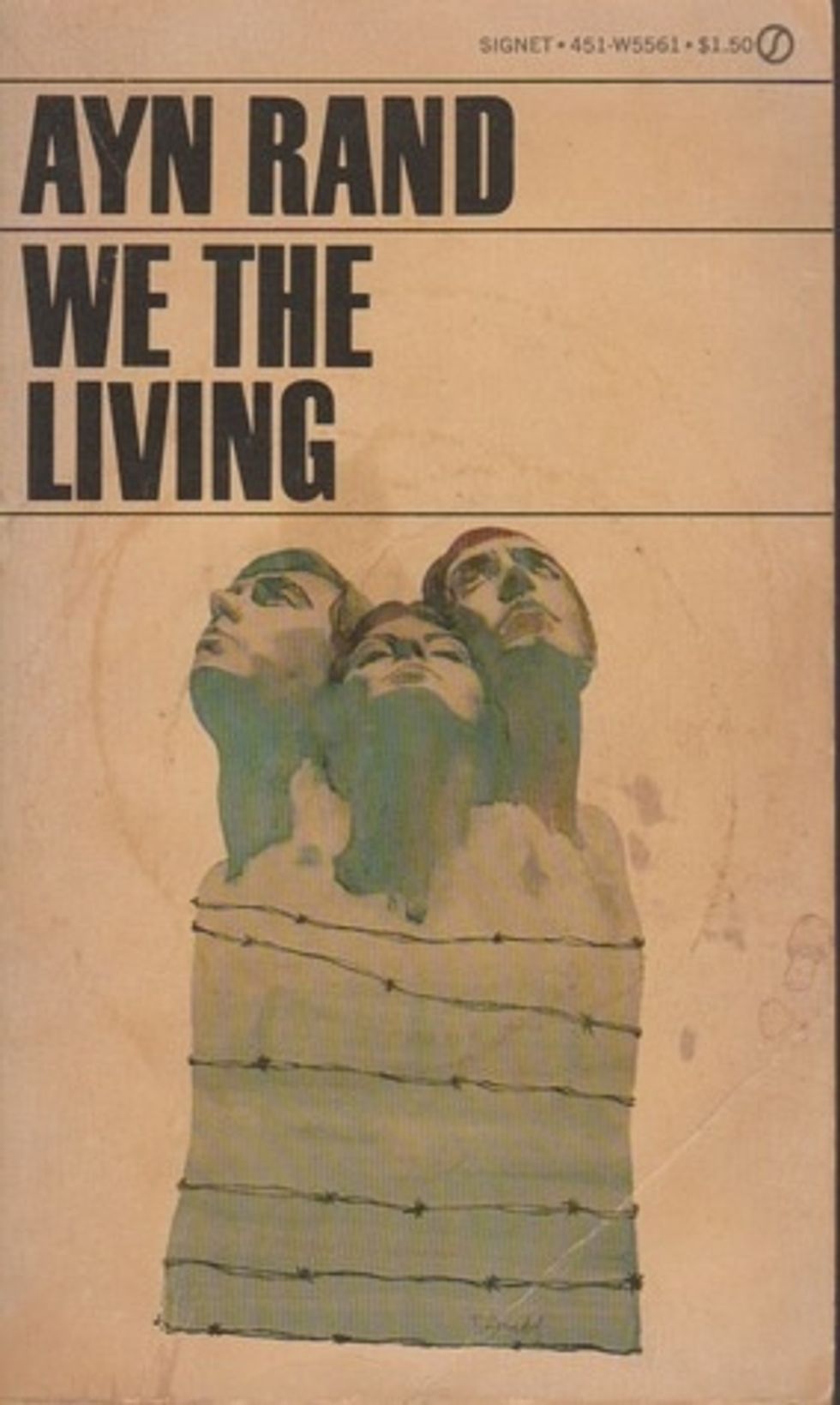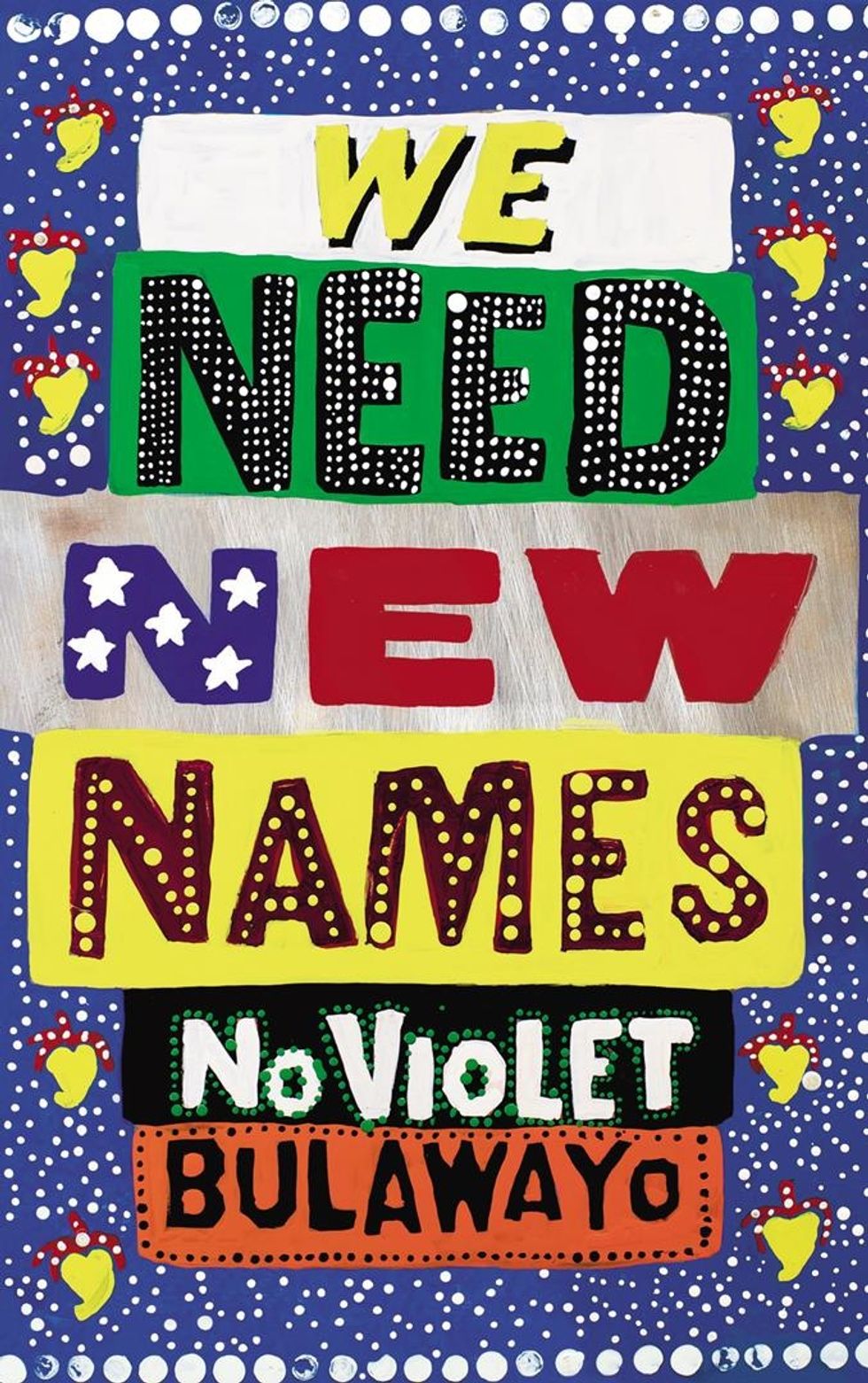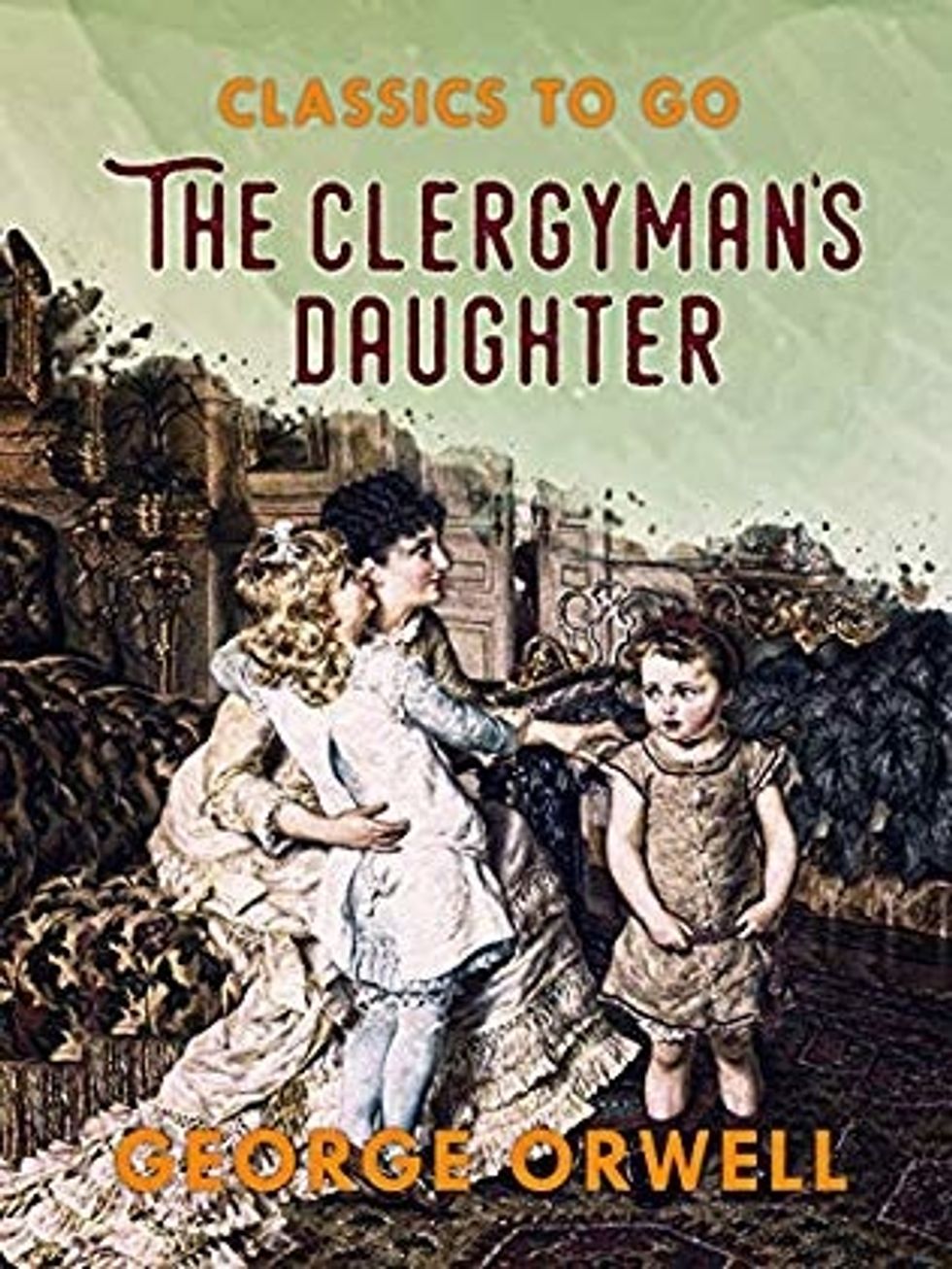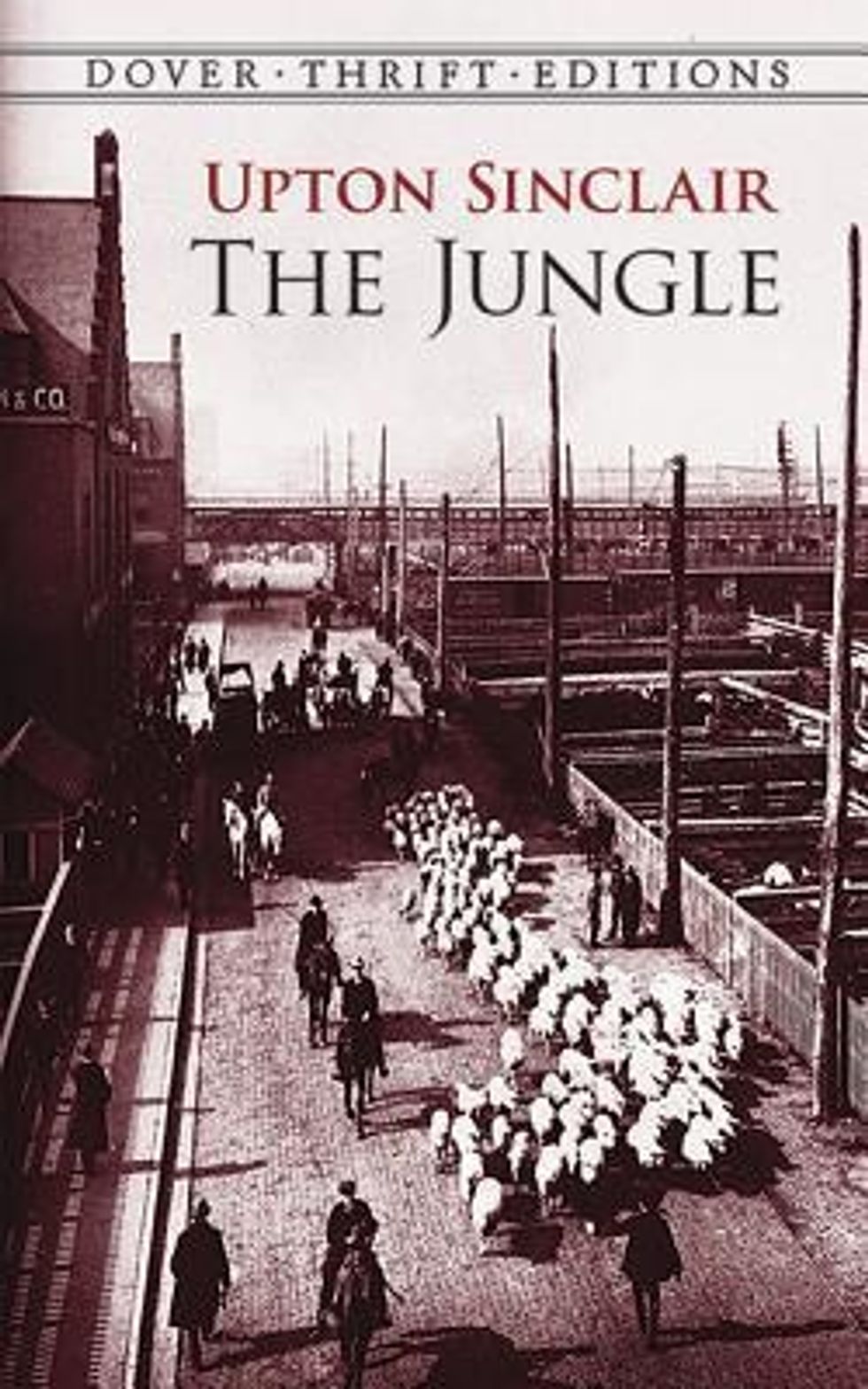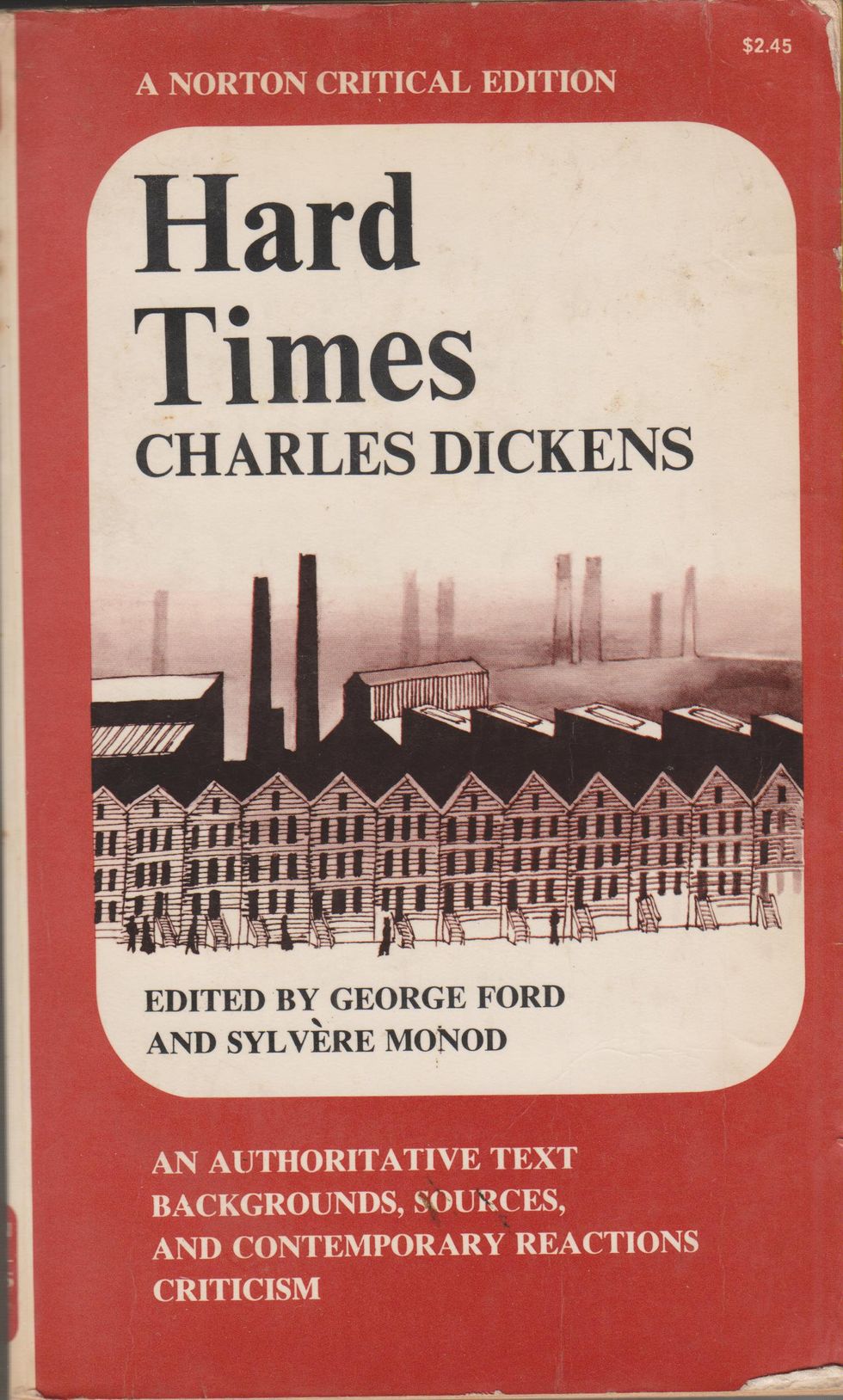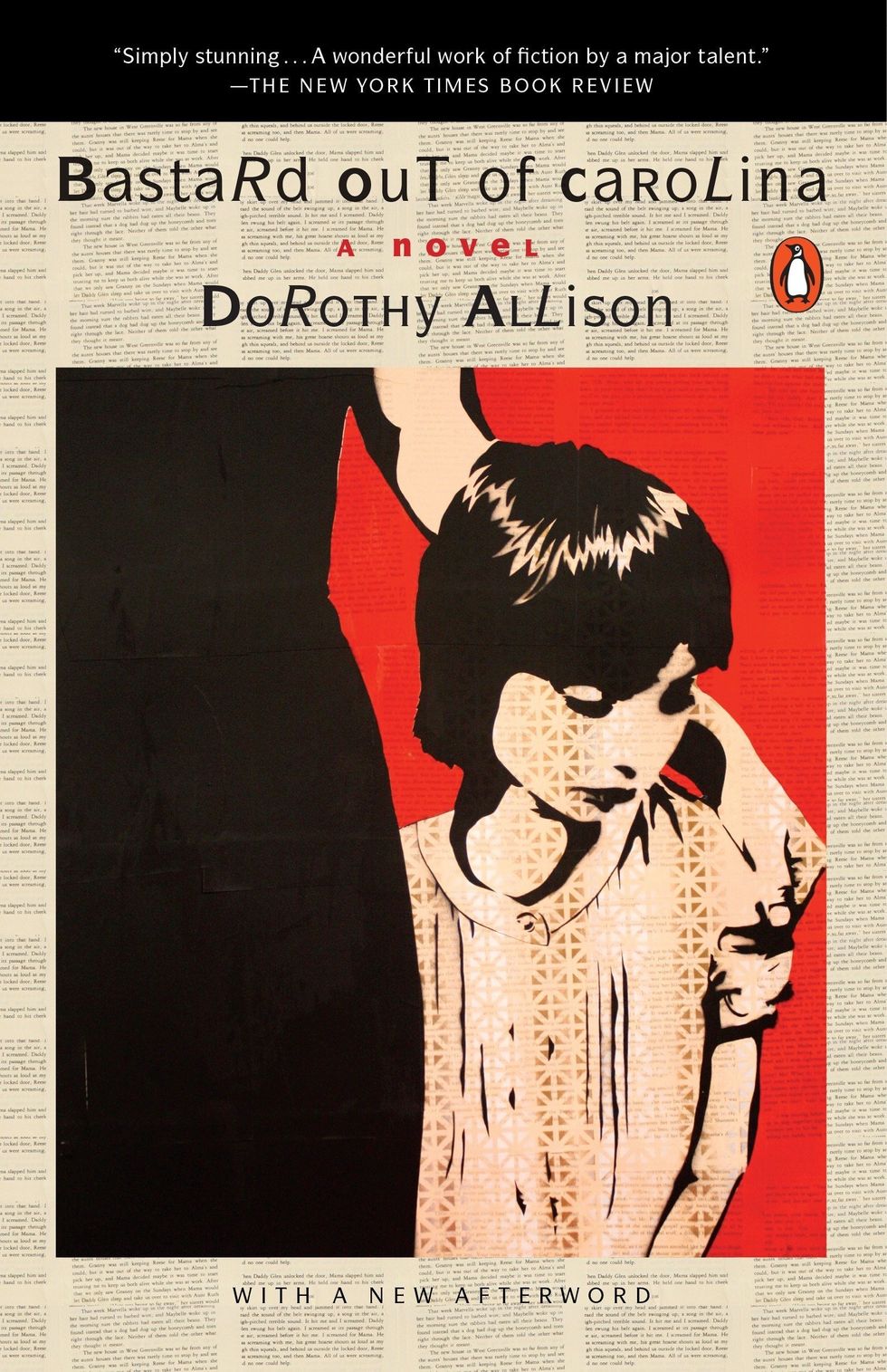 Making new friends as an adult can be hard, but we've got a few tips to help expand your social circle
At some point you reach that mythic age known as "adult". Sadly, you discover the ease with which friendships formed when you were younger seems to have escaped you. You might have a group of friends from university or high school, and a few friends from the jobs you've had. But, what are you supposed to do if you want to meet friends now? You could always go back to school, but I'm assuming you don't have 100k and two years of free time?
First, let's examine why it was easier to make friends when you were younger. Sure, cell phones might be the reason you can't make new friends at a bar. But people tend to be looking down on their phone because they either don't want to speak to strangers, or don't know what to say to a stranger if a conversation were to occur. The real reason friendships were easier to make in schoolis you had an initial reason to get to know somebody. You were reading the same book, working on the same problem set, or had the same boss. So with that in mind, let's look at fun, grownup options to have reasons to speak to strangersin the real world, unplugged and off-line.
1. Outdoor workout groups:
There's no limit to the number of workout classes on offer. They can be great for workouts, but not as great for building connections with other class participants. This is because they're designed to create a connection between you and the instructor, not you and the other participants. However, there are a ton of great free workout groups that meet up in public spaces and bang out the workout, and they're usually free. My personal favorite is The Rise. They have chapters in a bunch of cities, and the concept is the same. Volunteers get people together in the morning before work for runs, circuit training, and sometimes Yoga. Trust me, the first time someone challenges you to a no holds barred push up competition, a friendship is formed! Look around though, most cities have some kind of a version of this.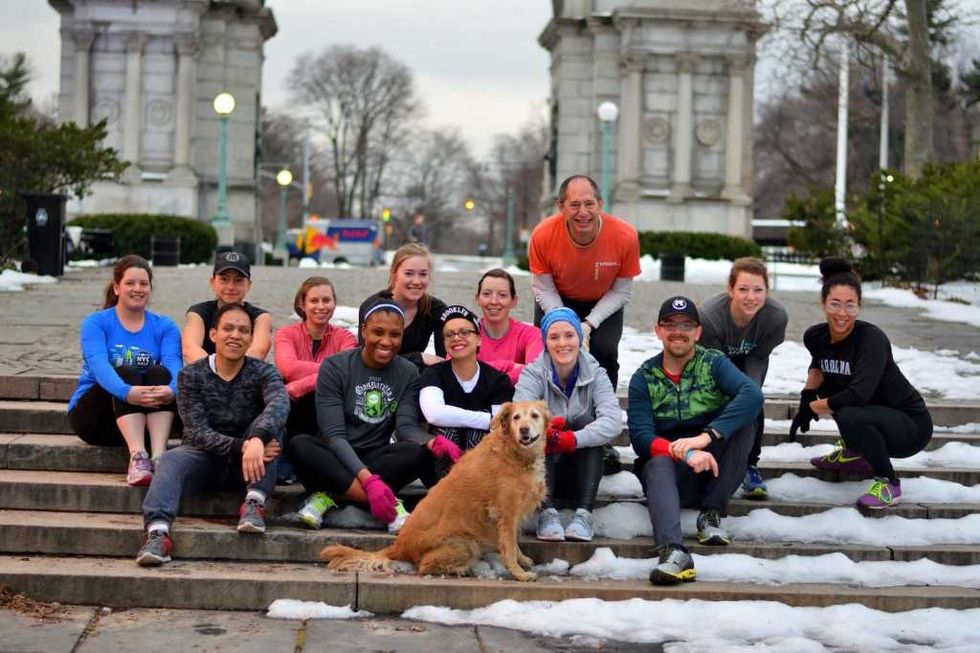 The Rise workout group meets in Prospect Park www.therisenyc.org
2. Interest groups:
This requires a certain amount of self-reflection, but whatever you're into… there's a group for that.. Are you into rock climbing? There's a meetup for that. Do you want to get into rock climbing, or at least pretend to be into rock climbing, or at least go and talk about rock climbing? You can still go! If you're interested in something slightly more intellectual, there are many interest groups you can join in on.. My personal favorite is Young People in Foreign Policy. No, you don't have to be a diplomat to join. Or be particularly young. All you need is strong opinions or be willing to listen to people with strong opinions.Listen to a paneled of informed experts talk about the future of the European Union for an hour, then be handed a glass of wine at the following event.I assure you, you'll be able to make a new friend. (Or a lifelong enemy!)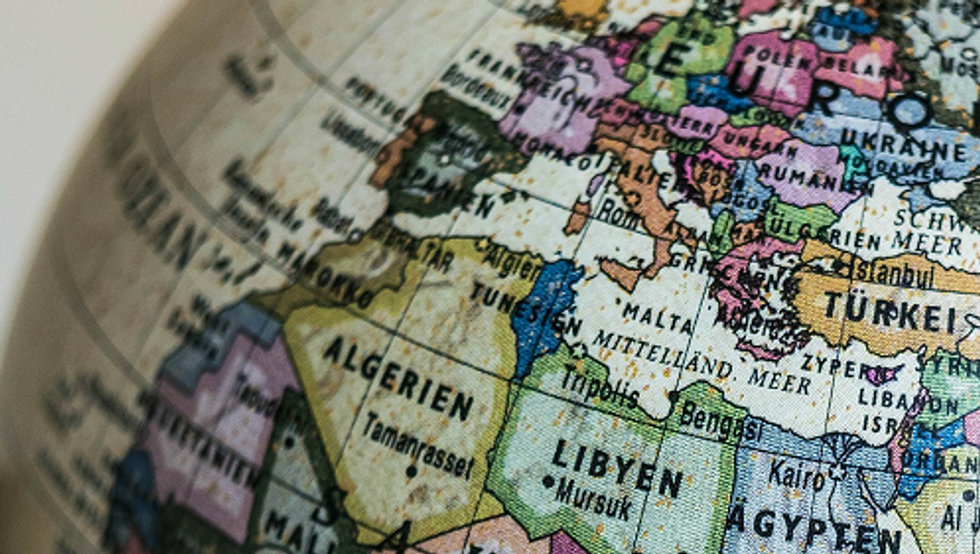 Chapters across the Globeypfp.org
3. Alumni Clubs:
If you went to college,even if you didn't graduate, you can join an alumni club in your city. What's great about these groups, is they tend to attract people from the 22 year old right of school to the 75 year old who has been coming to these events since the Carter administration. My college, for example, has book clubs, a lecture series, and a general networking event this month alone. Trust me, your school probably has something as well.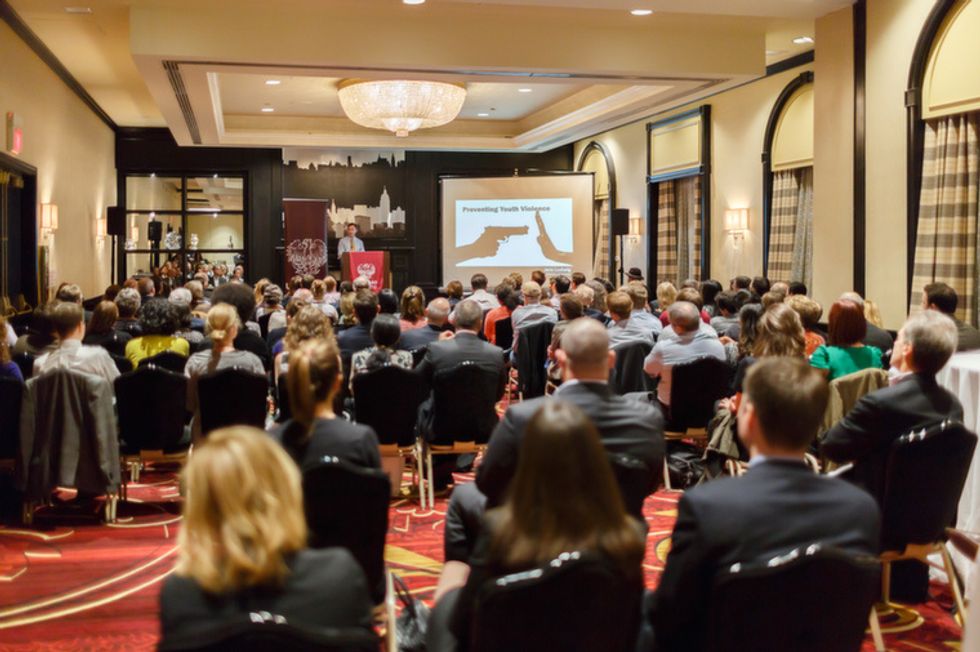 Lecture are always followed by mingling and usually winenyc.uchicagoalumni.org
4. Take a Class:
You don't have to go and get an entire masters degree just to recreate the fun of making class friends. Anytime you have a given topic to discuss you're more easily able to make a connection. If you fail, you still learned something. New York City has an ocean of options to choose from but some of the best are offered by the 92nd Street Y.. Want to get less terrible at painting? Find out what Bridge is? Create ceramic art for all of your relatives instead of buying them something. The 92nd Street Y has all that, and potentially new friends to boot.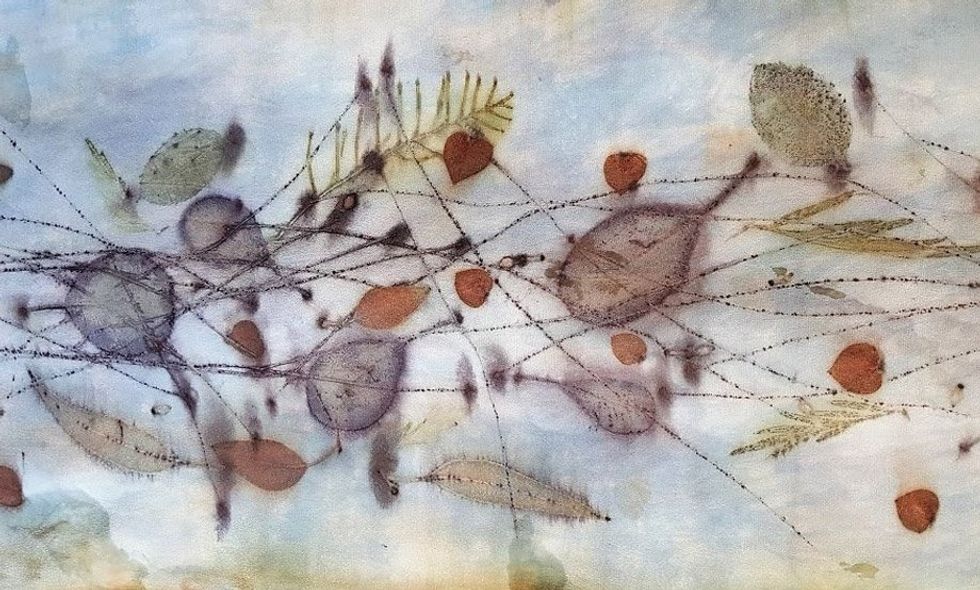 Did you know you could learn to make botanical leaf prints on silk fabric?
www.92y.org/classes
Tired of going out to bars and being just one more person staring at your phone? Stop going to bars, have something to look at other than your next drink.