Dall-E Mini, the AI-powered text-to-image generator has taken over the internet. With its ability to render nearly anything your meme-loving heart desires, anyone can make their dreams come true.
DALL-E 2, a portmanteau of Salvador Dali, the surrealist and Wall-E, the Pixar robot, was created by OpenAI and is not widely available; it creates far cleaner imagery and was recently used to launch Cosmpolitan's first AI-generated cover. The art world has been one of the first industries to truly embrace AI.
The open-sourced miniature version is what's responsible for the memes. Programmer Boris Dayma wants to make AI more accessible; he built the Dall-E Mini program as part of a competition held by Google and an AI community called Hugging Face.
And with great technology, comes great memes. Typing a short phrase into Dall-E Mini will manifest 9 different amalgamations, theoretically shaping into reality the strange images you've conjured. Its popularity leads to too much traffic, often resulting in an error that can be fixed by refreshing the page or trying again later.
If you want to be a part of the creation of AI-powered engines, it all starts with code. CodeAcademy explains that Dall-E Mini is a seq2seq model, "typically used in natural language processing (NLP) for things like translation and conversational modeling." CodeAcademy's Text Generation course will teach you how to utilize seq2seq, but they also offer opportunities to learn 14+ coding languages at your own pace.
You can choose the Machine Learning Specialist career path if you want to become a Data Scientist who develops these types of programs, but you can also choose courses by language, subject (what is cybersecurity?) or even skill - build a website with HTML, CSS, and more.
CodeAcademy offers many classes for free as well as a free trial; it's an invaluable resource for giving people of all experience levels the fundamentals they need to build the world they want to see.
As for Dall-E Mini, while some have opted to create beauty, most have opted for memes. Here are some of the internet's favorites:
There's no looking back now, not once you've seen Pugachu; artificial intelligence is here to stay.
ISSUES
Nine Things You Didn't Know About the Supreme Court
There's a lot of history behind those robes.
You probably know who Ruth Bader Ginsburg is. Her likeness has been splashed all over trendy t-shirts and art and her workouts have become a national obsession. But did you know that before she was appointed there were only bathrooms on site at the Court––for men? After she joined, they added a women's bathroom so she and her female comrade Sandra Day O'Connor no longer had to hoof it back to their chambers. This nugget is just one of the many intriguing trivia about the Supreme Court most people don't know. Want to learn more? Read on.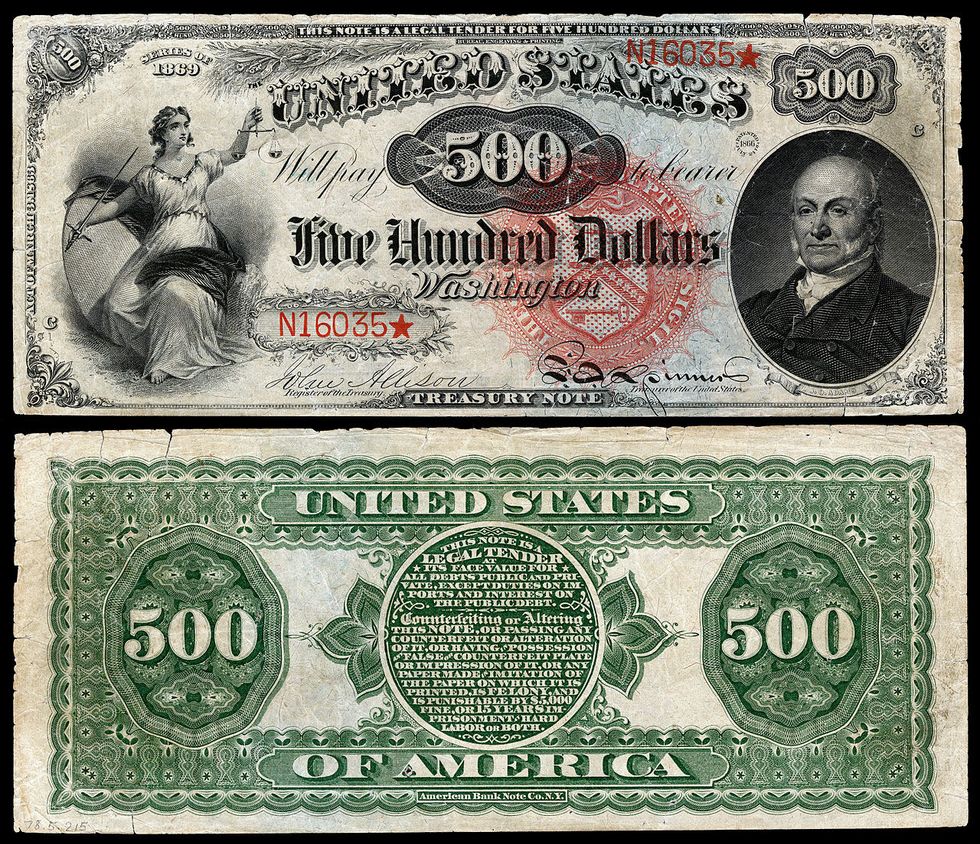 Make it rain
Dollah bills y'all

While neither bill is in circulation today, the $500 and $10,000 bill both sported an image of a previous chief justice. John Marshall and Salmon P. Chase were both memorialized forever on these federal notes. Sadly, the $500 and $10,000 bill went out of circulation in 1880 and 1878, respectively, but there's still hope for future Supreme Court justices: with inflation perhaps we'll see the return of higher denomination bills.
Diversity isn't their strong suit
Out of the 112 justices that have served throughout the Supreme Court's 229-year history, only four have been women. Sonia Sotomayor (who is also the first Latino justice), Ruth Bader Ginsburg, Sandra Day O'Connor, and Elena Kagan are the only females to have served on the Court. To date, there have only been two African-Americans and one Latino. Their educational credentials are almost exclusively Ivy League to boot. Looks like they could stand to shake things up a bit.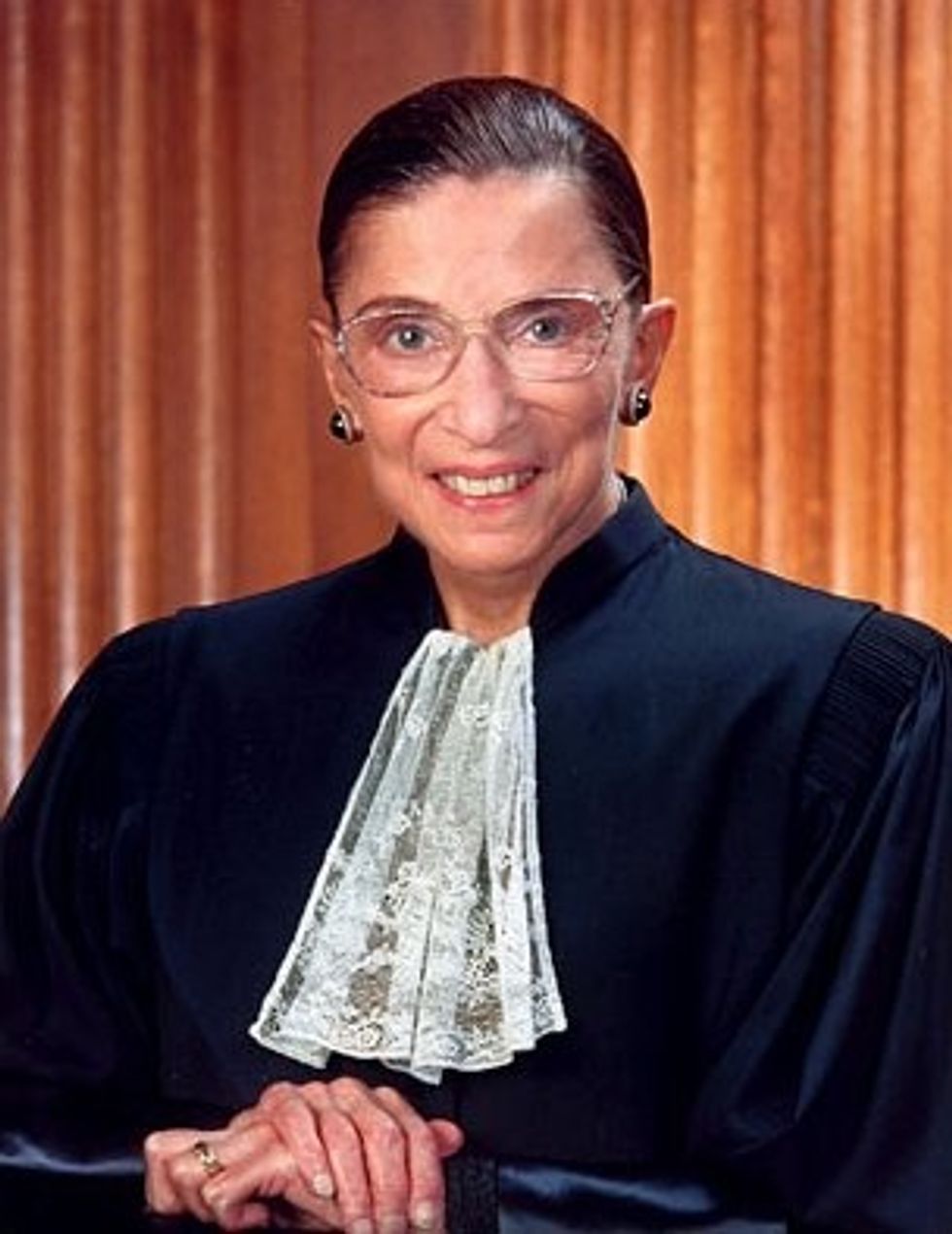 It's the RGB as you can see
Career dedication
Once appointed, justices of the Supreme Court serve for life. That said, fewer than half of them have died while serving. (Judge Antonin Scalia is the most recent judge to have passed while still appointed; most of them retire long before they shuffle off this mortal coil.) Right now the average retirement age is almost 80 years old. Some critics of this lifelong employment policy argue that there should be a maximum age at which mandated retirement kicks in. They posit that due to age-related mental decline, septuagenarian and octogenarian justices cannot be relied upon to issue the rulings that require a sharp mind. Tell that to Ruth Bader Ginsburg, the current oldest justice. At 85 years young, she's still sharp as a tack and not considering retirement any time soon.
Lucky number nine
While nine justices sit on the bench today, it has not always been this way. George Washington appointed just six justices for the first incarnation. Even so, only three made the journey to the Royal Exchange in New York when they first convened in 1790. In 1807 they upped the tally to seven; thirty years later it grew to nine. By 1863 there were ten sitting justices, and while Congress unsuccessfully lobbied to go back to seven members, they eventually settled for nine in 1869.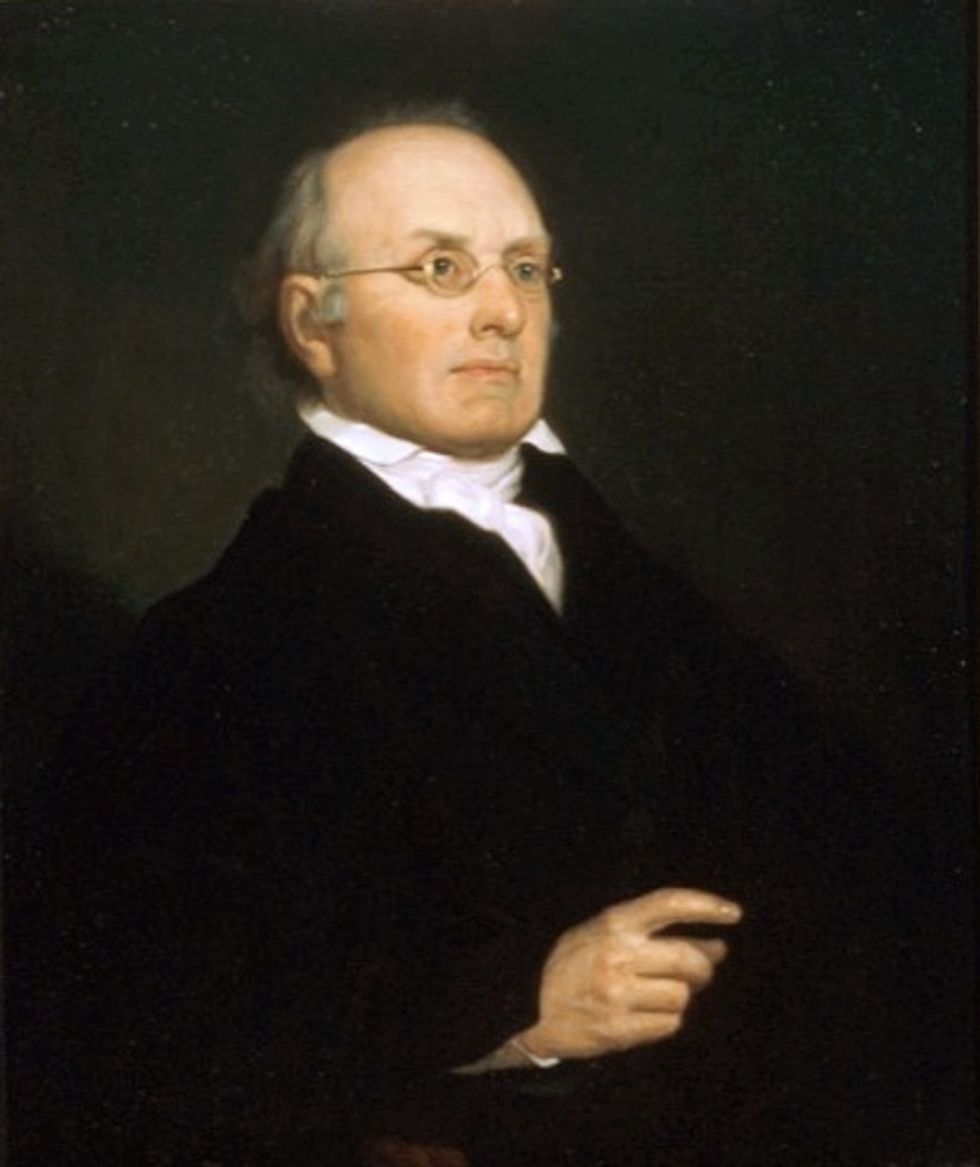 The young'un Joseph Story
Age ain't nothing but a number
The average age of the current sitting justices is around 68. Due to the extensive experience needed to perform the job, justices are frequently past middle age when appointed. That said, the youngest one was Joseph Story, who joined the Supreme Court at the ripe age of 32. This happened in 1812, however, when 32 was considered middle age. The oldest appointed justice of the Supreme Court, Charles Evans, was 67, and he went on to serve 11 years.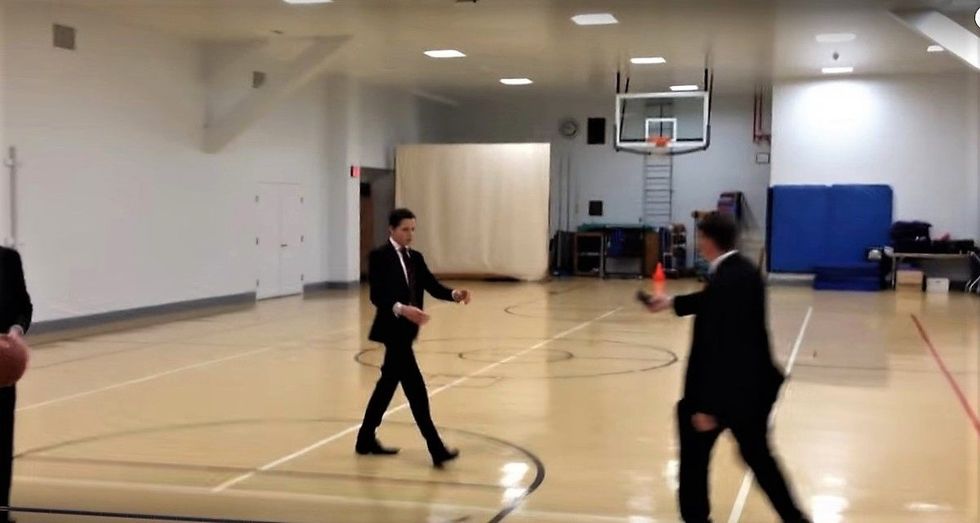 Taking a shot for justicePhoto: David Schott/Flickr
Hoop dreams

Their current address in Washington, DC is home to two courts: legal and basketball. Informally referred to as "the highest court in the land," this sports arena is where justices, clerks, police, and cafeteria workers come to relieve stress and shoot some hoops. If you're dying to play HORSE with Sonya Sotomayor, you're out of luck – it's only open to previously mentioned select federal employees. And as a reward for their workouts, justices can always stop by the frozen yogurt machine in their cafeteria!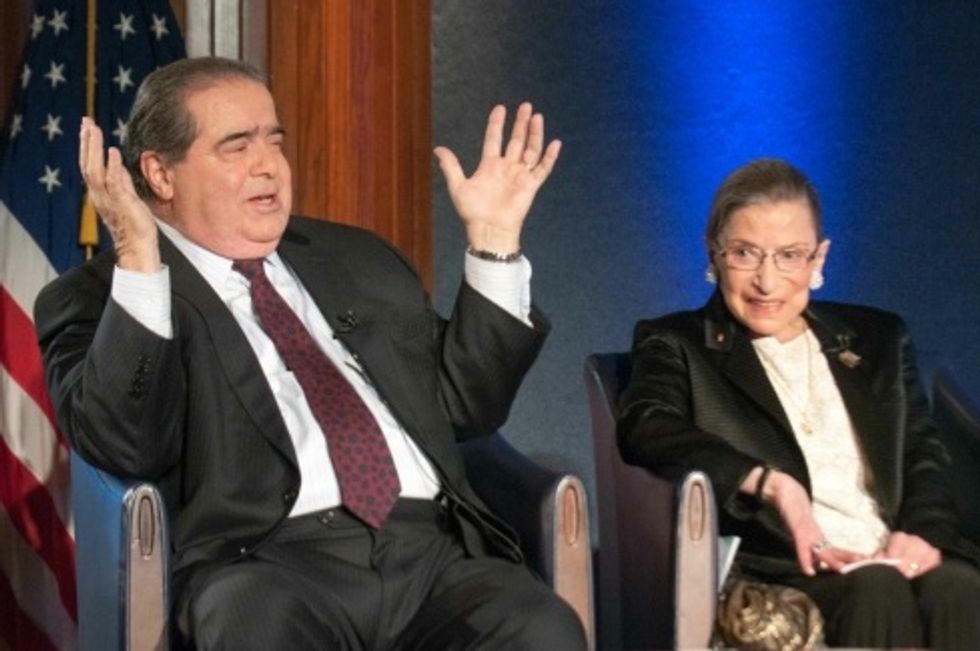 What can I say? We get along greathttp://www.chicagonow.com/between-us-parents/2016/...
Behind the robes

While as a group the Supreme Justices can appear staid and impassive, when not on the bench they are free to express their livelier sides. Antonin Scalia was well known for his gregarious nature, handing out candy on Halloween at the court and often mingling with high-flyers at White House Correspondents' Association dinners and the famed Alfalfa Club. Sonia Sotomayor is another social butterfly. She's known for being outgoing and friendly and was considering turning down the Supreme Court position because she was concerned how it would impact her social life. Even Clarence Thomas, the least loquacious of the current justices, has a reputation for being friendly and open to his colleagues and coworkers. He allegedly knows every staffer's name and is the "favorite" justice in the Supreme Court building.
On occasion, you'll find some or all of the justices out in public together, most frequently at a cultural event. The Shakespeare Theatre Company puts on an annual production, which puts classic plays on trial. It is here that you're most likely to see all of them out in one place. Some are even friends outside of work. Scalia and Ruth Bader Ginsberg shared a passionate love of opera, and despite their opposed political ideologies, vacationed together for years.
And you thought the federal government didn't pay well
Supreme Court justices make almost $250,000 per year, more than the vice president. The chief justice receives almost $260,000. Due In part to this generous salary, many of the current justices are relatively rich, with six out of the nine estimated to be worth over $1 million. Steven Breyer is the wealthiest, with an estimated net worth of over $6 million. Ginsberg and Chief Justice Roberts are close behind, both estimated to be worth around $4 million.
Home sweet home

Congress established the Supreme Court in 1789, but it wasn't always located on First Street NE in Washington, DC. It first convened in New York City, but after a few ill-attended sessions, moved to Philadelphia, the country's capital at the time. During its Philadelphia tenure, the beleaguered justices often traveled the country hearing cases at circuit courts, which meant that court cases were often postponed due to travel delays or illness. In 1800 the Court moved to Washington, DC, but still had no official home. The current location only became permanent in 1935; from 1800-1935, court was often held in various rooms in the Capitol, or even in taverns and private homes.
The Supreme Court has a rich and storied history. When the founding fathers created it as the third crucial part of a fledgling government, they bestowed the appointed individuals with great power. Happily, today the justices continue to treat the position with the reverent respect that it deserves. It will be celebrating its 230th year in 2019, so we can all look forward to new, quirky, truths about the legendary Supreme Court.