Dall-E Mini, the AI-powered text-to-image generator has taken over the internet. With its ability to render nearly anything your meme-loving heart desires, anyone can make their dreams come true.
DALL-E 2, a portmanteau of Salvador Dali, the surrealist and Wall-E, the Pixar robot, was created by OpenAI and is not widely available; it creates far cleaner imagery and was recently used to launch Cosmpolitan's first AI-generated cover. The art world has been one of the first industries to truly embrace AI.
The open-sourced miniature version is what's responsible for the memes. Programmer Boris Dayma wants to make AI more accessible; he built the Dall-E Mini program as part of a competition held by Google and an AI community called Hugging Face.
And with great technology, comes great memes. Typing a short phrase into Dall-E Mini will manifest 9 different amalgamations, theoretically shaping into reality the strange images you've conjured. Its popularity leads to too much traffic, often resulting in an error that can be fixed by refreshing the page or trying again later.
If you want to be a part of the creation of AI-powered engines, it all starts with code. CodeAcademy explains that Dall-E Mini is a seq2seq model, "typically used in natural language processing (NLP) for things like translation and conversational modeling." CodeAcademy's Text Generation course will teach you how to utilize seq2seq, but they also offer opportunities to learn 14+ coding languages at your own pace.
You can choose the Machine Learning Specialist career path if you want to become a Data Scientist who develops these types of programs, but you can also choose courses by language, subject (what is cybersecurity?) or even skill - build a website with HTML, CSS, and more.
CodeAcademy offers many classes for free as well as a free trial; it's an invaluable resource for giving people of all experience levels the fundamentals they need to build the world they want to see.
As for Dall-E Mini, while some have opted to create beauty, most have opted for memes. Here are some of the internet's favorites:
There's no looking back now, not once you've seen Pugachu; artificial intelligence is here to stay.
SPONSORED
How Sustain Natural Makes My Period Suck A Lot Less
Ladies, it's that time of month again when Mother Nature sends Aunt Flo your way to let you know you're not pregnant. While this may be good news for some of you, actually having our period can suck. Why does it suck so much? Here's what we got:
Cramps.. Painful.. Never ending cramps
Your cute underwear is ruined
Your skin breaks out
You're overly tired
Your boobs are swollen and tender
Bloating
You crave food that makes you feel more bloated (chicken nuggets ftw)
You might even get horny as f*** and can't do anything about it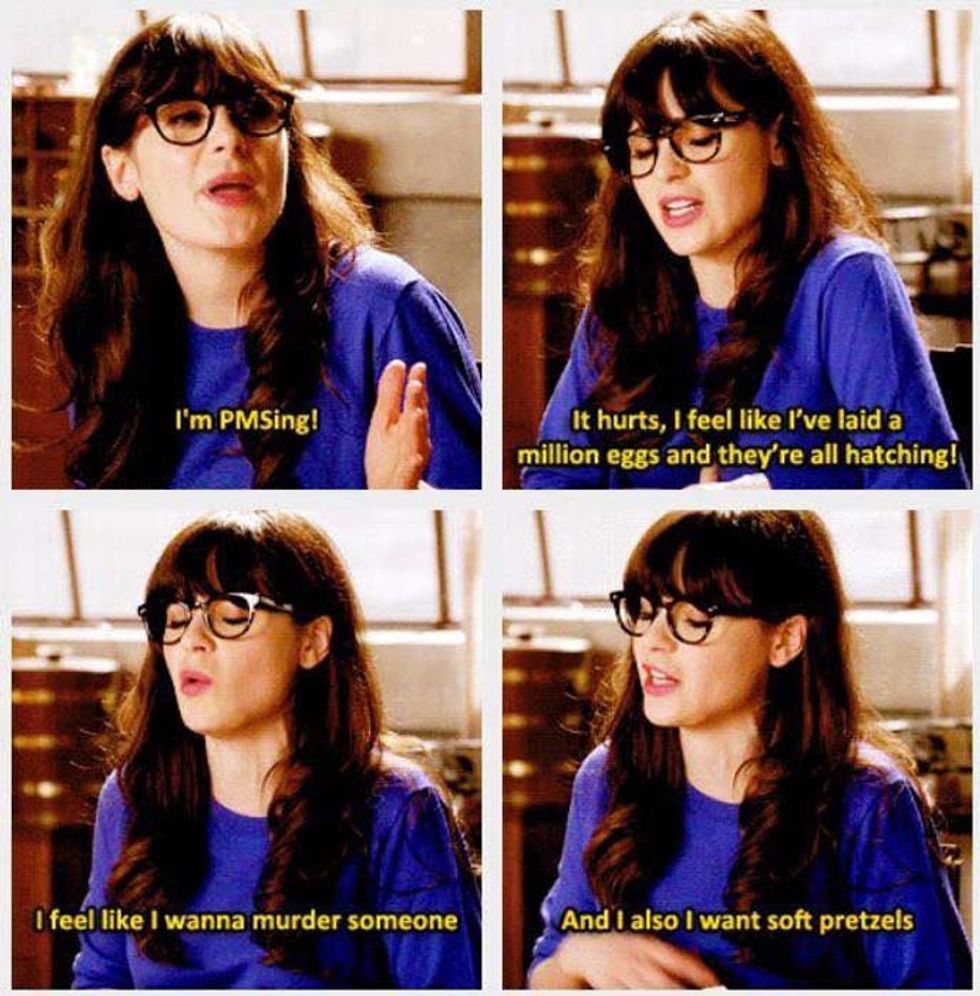 So you think to yourself, why does it have to be sooo bloody? Why can't it just be glitter and fairy dust? While Sustain Natural can't make that happen, it can make your period less miserable. Here's how:
You can customize your flow
With their period quiz, you can determine exactly how much of which item you need. Sustain has your back if your flow is irregular or you want to switch things up. You can mix & match tampons, pads and liners, plus you can choose your absorbencies so that you always have enough for your light days, heavy days and everything in between.


Sustain keeps it natural (pun intended)
Made with 100% Certified Organic cotton, their period products are free of synthetic ingredients, rayon, or fragrances, so you know exactly what you're putting in your body. Other tampons have all kinds of crap in them, and sometimes even have a chemical film to hold the cotton together. On average, you spend 6 years of your life with a tampon inside of you, so what goes in there really matters.
They make sure you're always stocked
With the subscription, you get a fresh supply every two months so you'll never run out. Plus you can pause, change, or cancel at any time.
They're doing great things for women
Sustain has a team of "vagina confidantes" who'll answer any questions you have about your period, and pretty much anything vagina-related. No topic is off limits or taboo. I love knowing that my period products are coming from an open and honest brand.
Since I started Sustain, my period sucks a lot less. I'm happy that I get the exact quantity that I want, and since they deliver my organic goods straight to my door, I'm always prepared for Shark Week.
First-Time Users: Follow This Link To Get 50% Off Your Period Kit At Checkout With Code: COOCHIE