Sul Sul!
If you don't know, that's how Sims greet one another in Simlish, the language spoken in each iteration of The Sims franchise, including my personal favorite and the one currently loaded on my iMac: The Sims 4.
---
"Is this really an article about The Sims?"
YES!
And no, Sims is not just virtual Barbies. Absolutely not.
The Sims is a popular long-running life simulation game. In fact, it's one of the most successful video games in terms of sales and has sold over 175 million copies worldwide.
Playing The Sims, is an EXPERIENCE and with33 million players worldwide, it's clear I'm not the only one who feels this way. Plus, it's so accessible, players can find The Sims 4 on PC or Mac, and gaming consoles like Xbox and Playstation.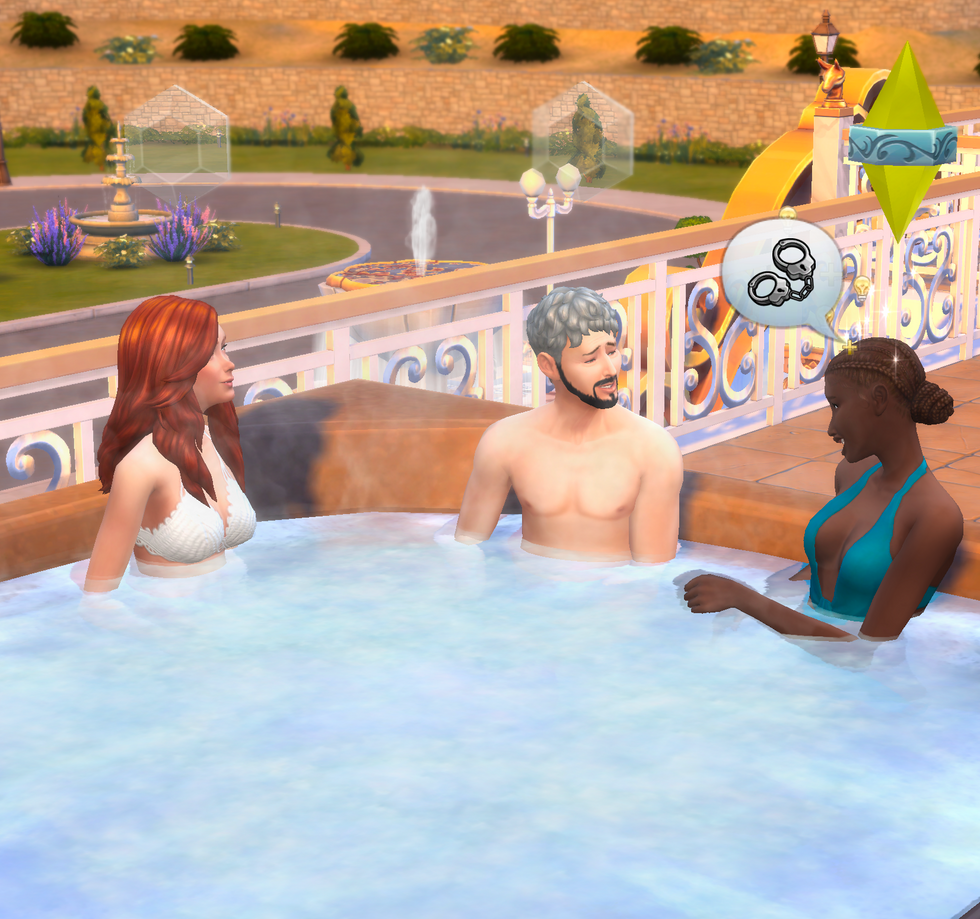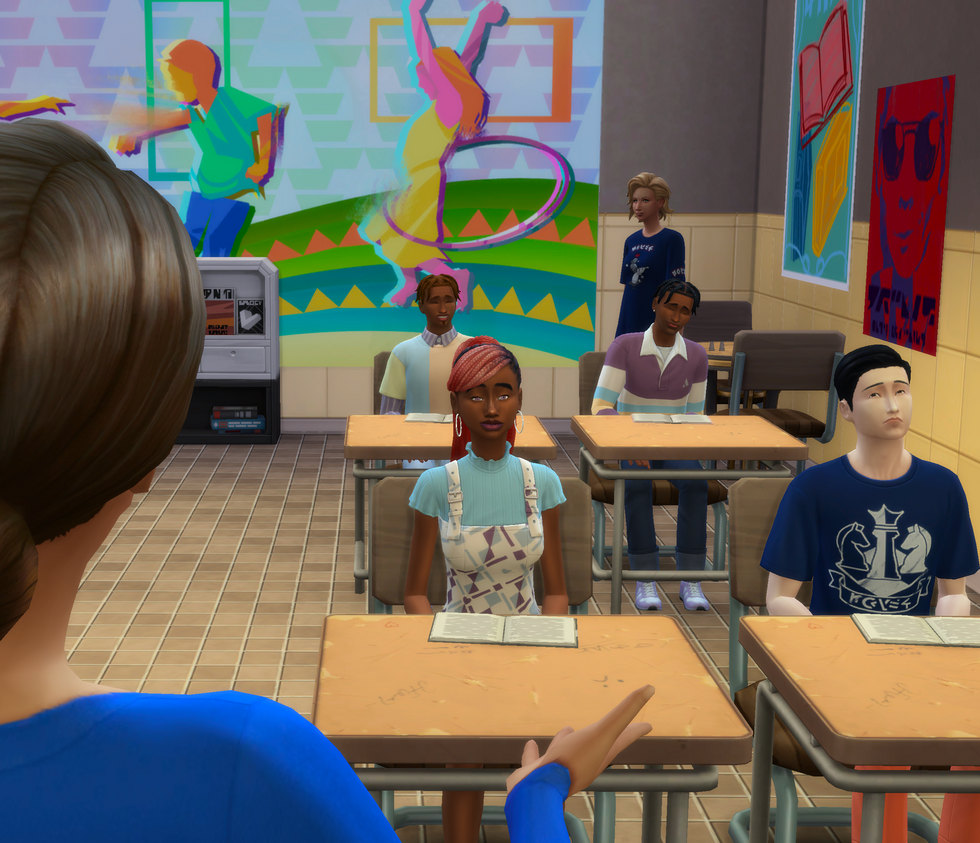 Sims not only allows me - and so many others - to step away from everyday reality, but I also get to explore endless possibilities and opportunities. One day I can be a father of four working on becoming a Silver Screen legend, the next I can be a femme-fatale vampire who owns a 5-star restaurant. The list goes on.

No, like it actually goes on. Once when I played as a bachelor, my sim was abducted, impregnated, and then the next day his house caught on fire. Talk about drama with a capital D.
I even got the chance to speak with a few other simmers to uncover what the game has meant to them:
"Playing the sims eases my stress, and is one of my biggest hobbies. Sharing my sims stories online has become an amazing creative outlet for me." - @WhimsyAlien
"Some aspects of the game are like therapy for me. During the pandemic, playing The Sims was a great way to ease my anixety and stress." - @NardVillian
"I've been playing the sims since around 2003 and I can't begin to describe how it's helped me, not to mention the amazing community, and all the simmers around the world I get to connect with." - @TheBlackPlumbob
"I'd like to thank my older sister for getting me into the sims, one day, she got up from her computer, and there it was The Sims 2! Now when the world isn't being nice, turning on Sims and hopping into my own universe helps every time." - @CheyLaVie
"The Sims 4 is for anyone who enjoys the art of storytelling, or has a visual eye for design, this game is for you! Plus, I enjoy being a part of such a welcoming and supportive community." - @NardVillian
The game gets your creativity going, pushes you to think outside of the box, and allows you to fully express yourself, which is something many of us can't do IRL.
What I love most about the game is that there is no right or wrong way to play. There's only you, your sim, and endless possibilities. Sims truly creates a gaming experience like no other.
The billions of player-made challenges also level up the experience. The 100 Baby Challenge allows your sim to pop out hundreds of babies, while the Off The Grid Challenge puts your sim on a lot with no electricity, money, or modern amenities.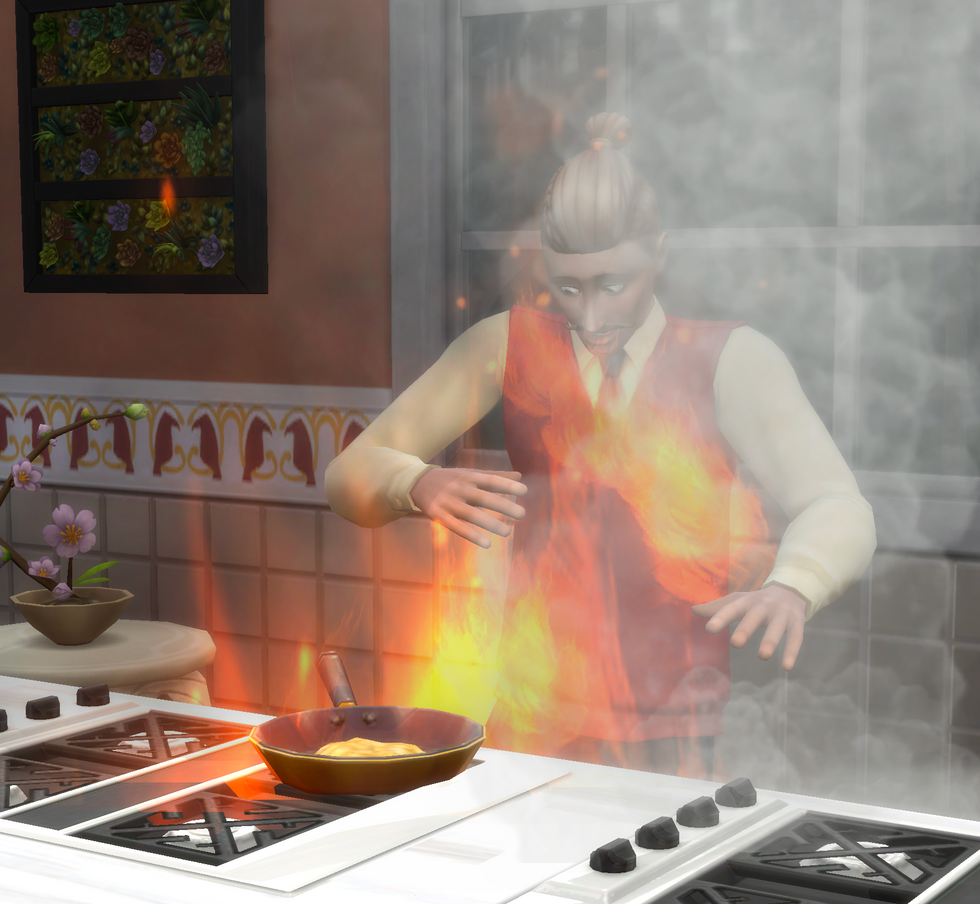 There's something for everyone in this world. Whether you want to try your hand at the nuclear family, become a leader of a werewolf pack, or dabble in the supernatural, Sims 4 has you covered. Just don't expect any cars.
If you're ready to express yourself and see your imagination fly, it's time you check out TheSims. Trust me, once you start playing, you won't want to stop – especially once you uncover all the money cheats!
P.S. - Steer clear of the Cowplants ;-)