Dall-E Mini, the AI-powered text-to-image generator has taken over the internet. With its ability to render nearly anything your meme-loving heart desires, anyone can make their dreams come true.
DALL-E 2, a portmanteau of Salvador Dali, the surrealist and Wall-E, the Pixar robot, was created by OpenAI and is not widely available; it creates far cleaner imagery and was recently used to launch Cosmpolitan's first AI-generated cover. The art world has been one of the first industries to truly embrace AI.
The open-sourced miniature version is what's responsible for the memes. Programmer Boris Dayma wants to make AI more accessible; he built the Dall-E Mini program as part of a competition held by Google and an AI community called Hugging Face.
And with great technology, comes great memes. Typing a short phrase into Dall-E Mini will manifest 9 different amalgamations, theoretically shaping into reality the strange images you've conjured. Its popularity leads to too much traffic, often resulting in an error that can be fixed by refreshing the page or trying again later.
If you want to be a part of the creation of AI-powered engines, it all starts with code. CodeAcademy explains that Dall-E Mini is a seq2seq model, "typically used in natural language processing (NLP) for things like translation and conversational modeling." CodeAcademy's Text Generation course will teach you how to utilize seq2seq, but they also offer opportunities to learn 14+ coding languages at your own pace.
You can choose the Machine Learning Specialist career path if you want to become a Data Scientist who develops these types of programs, but you can also choose courses by language, subject (what is cybersecurity?) or even skill - build a website with HTML, CSS, and more.
CodeAcademy offers many classes for free as well as a free trial; it's an invaluable resource for giving people of all experience levels the fundamentals they need to build the world they want to see.
As for Dall-E Mini, while some have opted to create beauty, most have opted for memes. Here are some of the internet's favorites:
There's no looking back now, not once you've seen Pugachu; artificial intelligence is here to stay.
CULTURE
Adventurer Devin Graham shares moments he'll never forget
YouTube star Devin Graham has made a life out of traveling the world and documenting his extreme adventures on his YouTube channel. Here are four moments he will never forget.

Tahiti: Saved by Technology
I was in Tahiti filming for two weeks, capturing the culture, and staying with a family I had just met when I arrived. My host family couldn't speak any English, and I couldn't speak Tahitian or French, the two native languages. They lived in a super remote area – so remote that their school bus was a boat, not a car – and there weren't any bilingual people around to help us. I quickly realized that the caveman way of speaking didn't work so well for real dialogue. But the family had just been connected to the Internet, so I sat down with them at their computer, and together we used Google Translate to communicate. I would type on Google Translate in English, and my words would be translated into Tahitian, and then they would type in Tahitian which would be translated into English. By communicating this way, I was able to film all the shots I needed. I wanted so badly to communicate with this family for the first few days; when I finally realized we could use technology to help us, everything changed.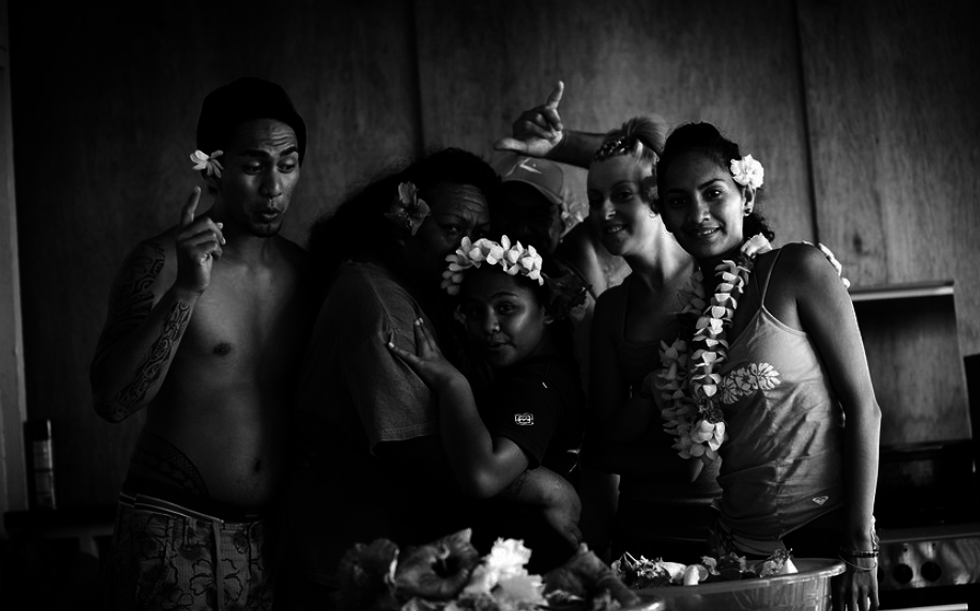 Nepal: A First Time for Everything
While traveling in Nepal, I visited a few villages that were extremely remote. I discovered that in some of these communities, no one had ever seen a camera before. So we handed the camera to some kids, flipped the screen, and saw their amazing reactions as they discovered "selfies" for the first time. Seeing them see themselves this way was so unforgettable, we realized we needed to make a short film about it. You can watch it here.
Utah: The Human Catapult
While filming an extreme zipline video over water, we decided to push the limits of what we could do, so we put two people on the zipline and sent them down at the same time. Since they were above water, they could let go anytime and fall safely. But we didn't realize that once one of the people let go, the other person would be catapulted up another 30 feet into the air. When this first happened, our guy launched so high he almost flew into a nearby boat. It was so unexpected, and a huge moment for us because we felt like we had just discovered the principles of physics. We spent the rest of that amazing day trying to perfect our human catapult technique.
Iceland: Sleepless Wonder
My team flew to Iceland to spend two weeks filming the country, with the goal of capturing the Northern Lights. The day we landed we found out that they would be visible in two days, on the opposite end of the island, and that they might not happen again during our trip. We were determined to get across the island, but the only way was to drive straight through for two days, with no sleep. We ended up staying up for about 50 hours, and we were all completely exhausted. We got to the spot just in time, and the Northern Lights lit up the entire sky. The unforgettable beauty was worth any amount of lost sleep. I had always heard about the Northern Lights, and I'd seen plenty of pictures, but it was a whole new experience to be there in person. It brought me to tears as I sat there in awe, putting down the camera, just to take in the moment for myself.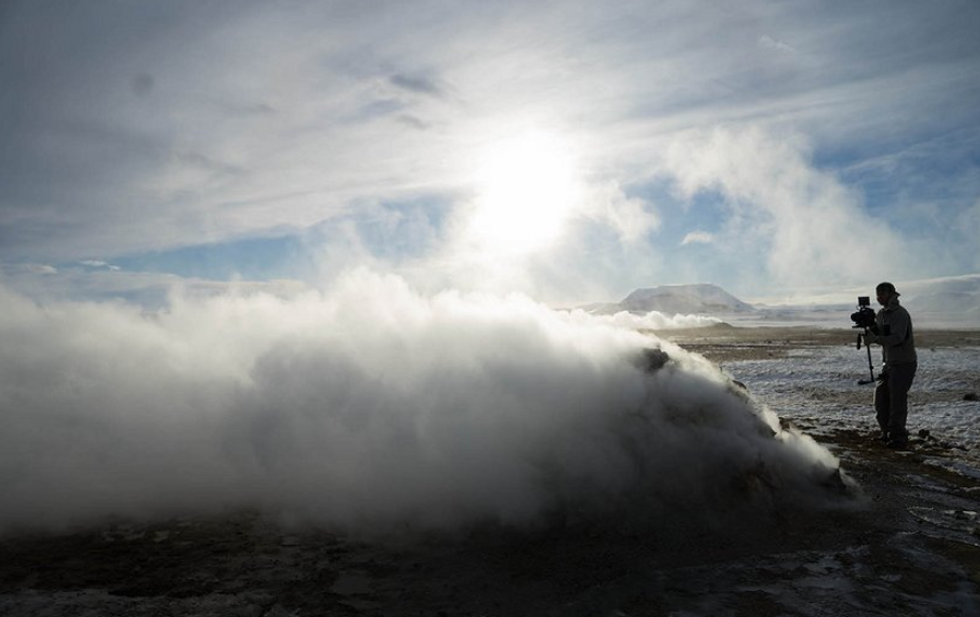 Editor's Note: Devin Graham's unforgettable moments are a modern take on "Moments We'll Never Forget," a piece created by Schlitz for Liberty, in which six famous explorers told of their own amazing experiences, from being trapped on a sheet of Arctic Ice, to convincing cannibals to look elsewhere for their next meal. They wrote their stories in 1939, so some of the terms aren't quite politically correct, and they were most likely to fight with the locals they encountered. Devin prefers collaborating with the people he meets, though he might feel differently if he ever met any cannibals.