We've all been there. You were gifted a dumb present that you'll never in a million-zillion years ever use and you're too polite to tell anyone any differently. It sits at the bottom of your drawer for months, then years. And when you finally feel like enough time has passed, you can throw it out in good conscience.
A return is almost always out of the question. Plus, gift givers don't often include a return receipt, and we all know we wouldn't dare ask for one. I'd rather admit to a crime than confess I don't like a gift - how insulting to the gifter's sense of aesthetics.
And-hey, I have limited drawer space. Who can keep these unwanted gifts for six months when there isn't any space for them? I hate clutter, and unwanted gifts are just that.
This year, I am making an effort to swiftly remove any unwanted gifts from my house without hurting anyone's feelings…and potentially benefiting others. As the old saying goes, one man's trash is another man's treasure. And thank goodness for that.
From the The Guardian:
"According to research published this week by the consumer body, one in four people (24%) received an unwanted or unsuitable gift for the Christmas of 2021. Meanwhile, a separate study by the personal finance comparison site Finder said £1.2bn was wasted on unwanted Christmas gifts each year."
Come to terms with the fact that you will never use that gift and follow these quick tips to offload those unwanted gifts:
Donate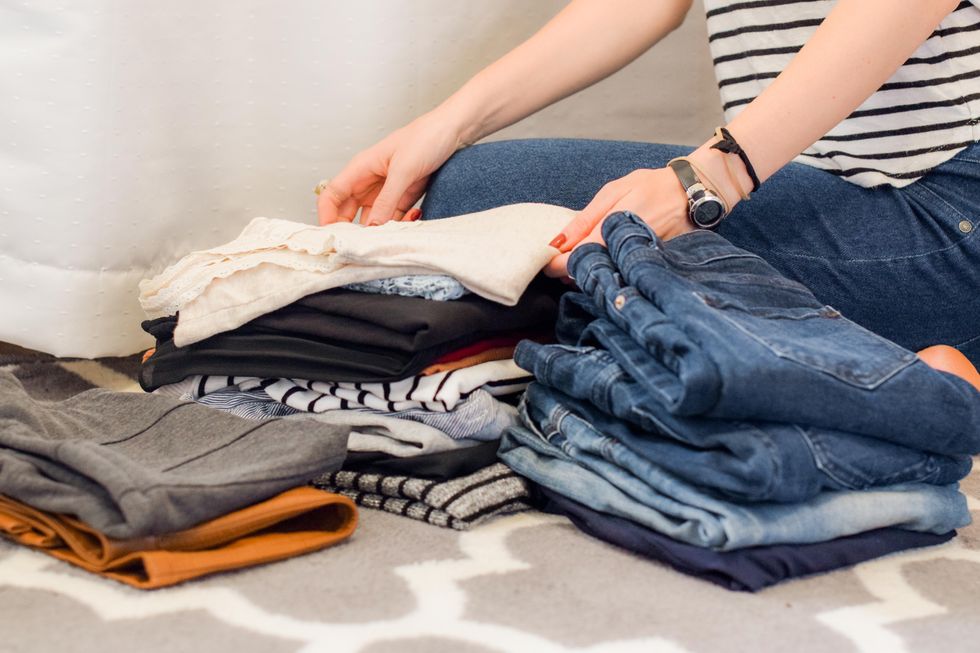 Sarah Brown via Unsplash
The most obvious choice for those unwanted pairs of mud-green sweat socks and that same fluffy robe you get every year from your Aunt Judy is to donate them. Just round up everything you don't want and Google the donation center closest to you.
This is also a fantastic excuse to purge your closet of that pile of stuff you've been meaning to get rid of. A few bags of give-away-clothes will get your spring cleaning out of the way early.
Sell Them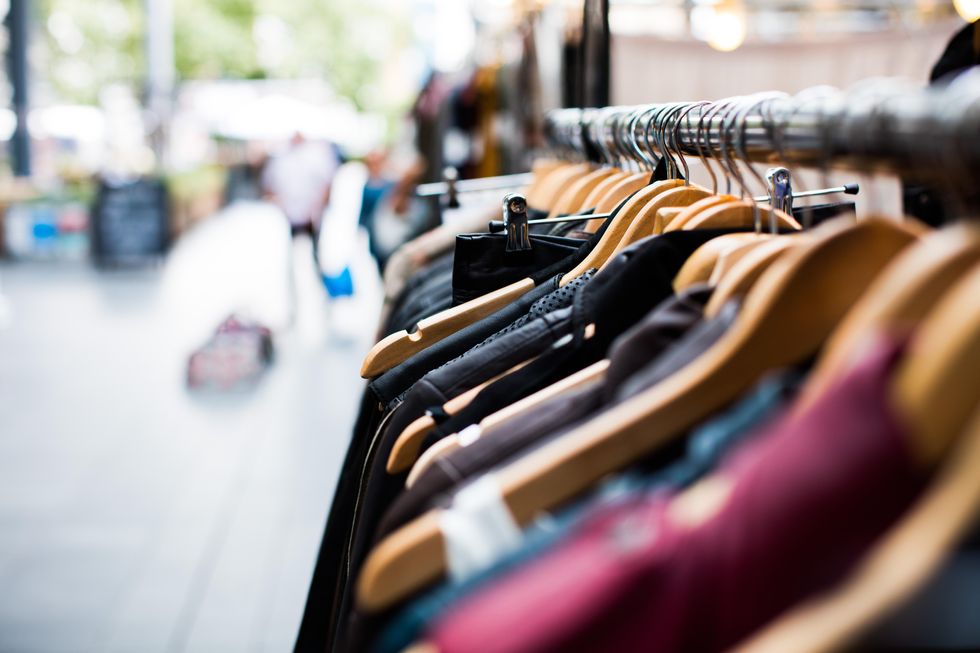 Artificial Photography via Unsplash
Resale websites are all the rage right now. If you got a pair of pants that don't fit or a sweater that isn't your style, resell them on a website dedicated to just that. Sites like Poshmark, Mercari, and DePop are known for selling those trendy pieces of clothing you barely used.
Thrifting has never been hotter. Hop on the trend while people are constantly perusing sites for the hottest deal. Then reward yourself for being so virtuous, by dropping the cash on some fabulous things you'll actually wear!
Re-Gift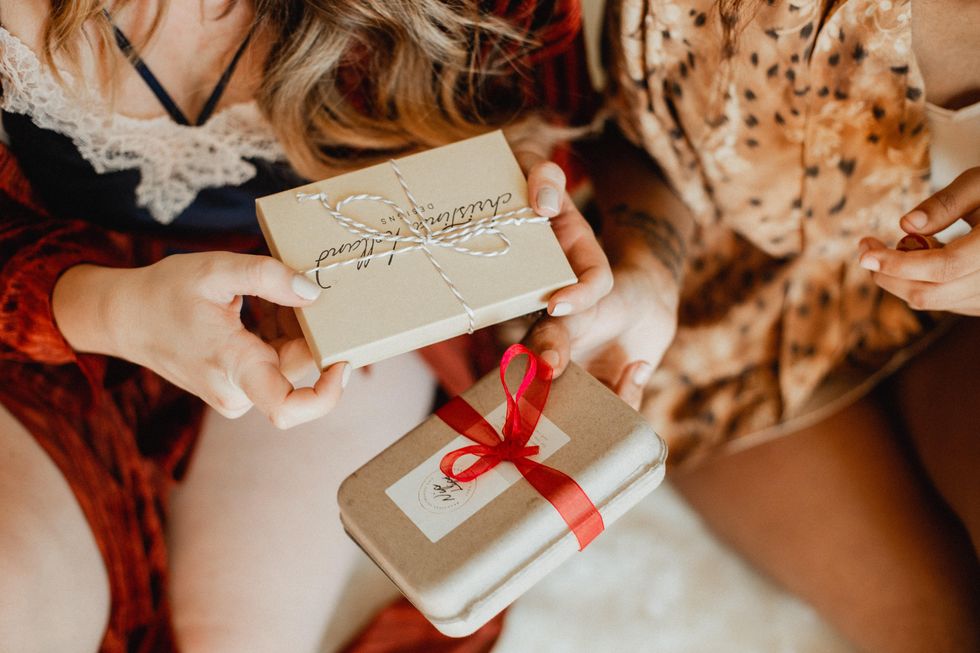 Jackie S via Unsplash
If you got something that you think one of your friends or family can benefit from, why not give it to them? There's no shame in revealing that it was a gift and you don't want it anymore…as long as you aren't re-gifting to the person who gave it to you!
Or, keep the gifts to re-gift at a later date. You never know when you're going to need a last minute gift. You'll thank yourself later.
Attempt a Return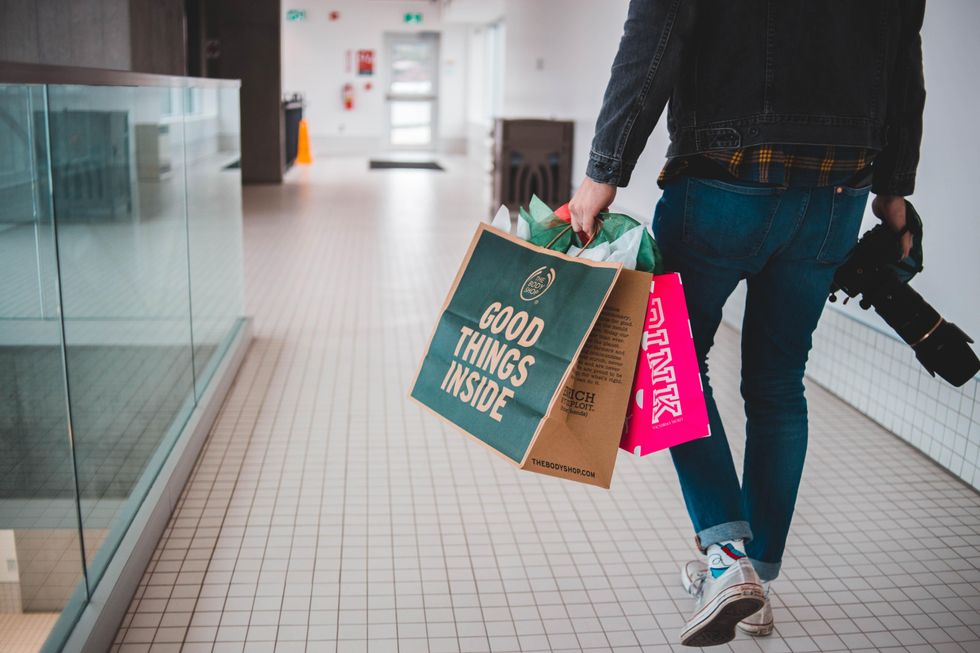 Erik McLean via Unsplash
If your item still has a tag, you can make a valiant effort to return to the store. If you can make your case, many stores won't want to fight you on it. They may be forgiving and grant you store credit at the very least.
Since the beginning of time, technology has never been stagnant – it's constantly evolving. Most of us are used to these fleeting technology trends and apps. We first started virtually communicating on MySpace and then ventured into the world of avatars with Snapchat's snappy 10-second stories.
We – or should I say Millenials and Gen Zers – are used to new ideas. But even we couldn't conceive of a virtual world where people can live, interact, and earn money until . . . the Metaverse was born.
October 28th 2021 will go down in history. That's when the company formerly known as Facebook rebranded as Meta fully committing to a 3D version of the internet know as the Metaverse.
Metaverse-Metaverse-Metaverse it's all over the place. But what is it exactly? Simply put, it's a virtual world that blurs the lines between online and offline communication.
Hold on! Virtual reality? My grandparents are only just getting used to taking my video calls, and now I have to introduce them to the Metaverse – a world where their avatar can walk, talk, and even get married?
During the last few years when people couldn't interact IRL, a virtual world was ideal. People – or should I say Avatars – could meet and engage in a rocking virtual party. That wasn't too extreme, but then people started buying property !?! This resembled a piece of land you can own and do with whatever you please. I cannot imagine living in a Metamansion – unless it's in a game of Sims.
Then came NFTs – or did they come before? – it's super hard to keep track of. But NFTs are Non-fungible tokens – digital assets like art, music, videos are bought and sold online through cryptocurrency. Oh-yeah, then there's cryptocurrency. It's a digital or virtual currency that's secured by cryptography, which makes it close to impossible to counterfeit or double-spend. Cryptocurrency revolutionized the finance world with people making a ton of money through bitcoin.
Slowly, the fashion industry moved into the Metaverse as well. A Gucci - Roblox bag recently went for 350,000 Robux (close to $4000) on Roblox – a site where you can purchase upgrades for your avatars. I mean, your Avatar can't be roaming the Metaverse in just jeans and a sweater, they need high-end fashion.
Obviously, with so many items moving into the Metaverse, it made sense for people to secure virtual insurance. I cannot believe this – Virtual insurance! So if you break or lose, or your artwork gets stolen, it makes sense to have a cover. Soon enough, educational institutions imagine digital classrooms, and medical professionals visualize a world where junior doctors practice medicine digitally.
There doesn't seem to be a limit.
Since we cannot physically inhabit the virtual world, most of these ties make sense until Coke-Cola recently announced a limited edition Coca-Cola® Zero Sugar Byte.
Coke promises that it tastes just like pixels. "The drink's bright, upfront taste is reminiscent of powering up a game. And its refreshing finish makes for a perfect gaming companion."
Personally, I don't understand the concept of creating a beverage for the Metaverse. And I'm so not interested in tasting pixels – I anticipate something chalky and salty. But if you pick up a Zero Sugar Byte before they hop back into the Metaverse, you are one brave individual.
In addition to this drink, Coke is hosting an immense digital experience that includes an original, augmented reality game. Then there's Pixel Point, an island designed by Coca-Cola where fortnight players can experience this refreshing soda and enjoy a few mini-games.
Now that beverages are being created for the Metaverse, the big question is what next? Will our Avatar's start grocery shopping in a virtual Target to survive?