We've all been there. You were gifted a dumb present that you'll never in a million-zillion years ever use and you're too polite to tell anyone any differently. It sits at the bottom of your drawer for months, then years. And when you finally feel like enough time has passed, you can throw it out in good conscience.
A return is almost always out of the question. Plus, gift givers don't often include a return receipt, and we all know we wouldn't dare ask for one. I'd rather admit to a crime than confess I don't like a gift - how insulting to the gifter's sense of aesthetics.
And-hey, I have limited drawer space. Who can keep these unwanted gifts for six months when there isn't any space for them? I hate clutter, and unwanted gifts are just that.
This year, I am making an effort to swiftly remove any unwanted gifts from my house without hurting anyone's feelings…and potentially benefiting others. As the old saying goes, one man's trash is another man's treasure. And thank goodness for that.
From the The Guardian:
"According to research published this week by the consumer body, one in four people (24%) received an unwanted or unsuitable gift for the Christmas of 2021. Meanwhile, a separate study by the personal finance comparison site Finder said £1.2bn was wasted on unwanted Christmas gifts each year."
Come to terms with the fact that you will never use that gift and follow these quick tips to offload those unwanted gifts:
Donate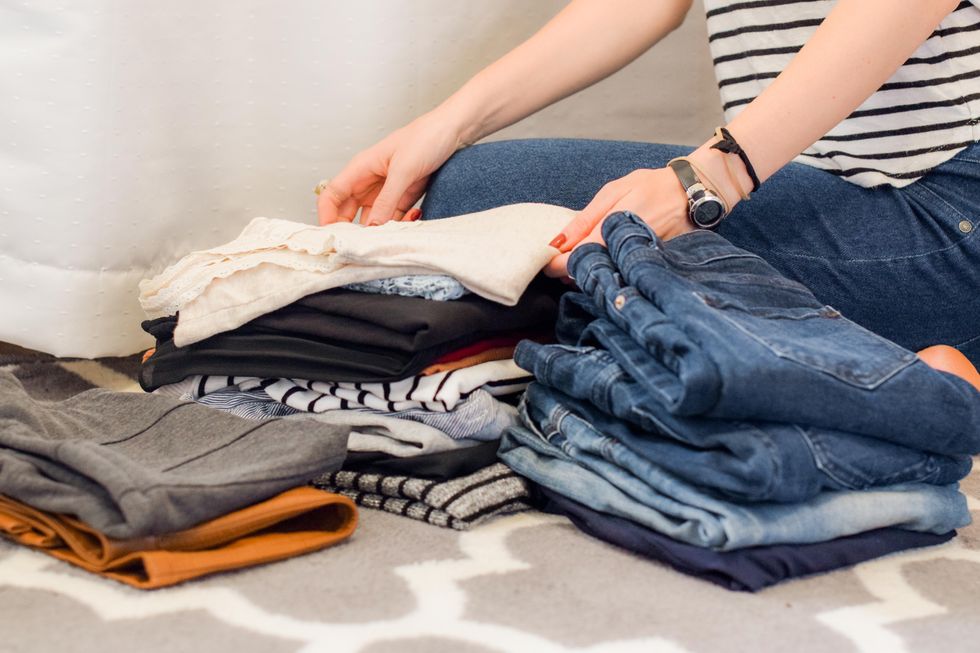 Sarah Brown via Unsplash
The most obvious choice for those unwanted pairs of mud-green sweat socks and that same fluffy robe you get every year from your Aunt Judy is to donate them. Just round up everything you don't want and Google the donation center closest to you.
This is also a fantastic excuse to purge your closet of that pile of stuff you've been meaning to get rid of. A few bags of give-away-clothes will get your spring cleaning out of the way early.
Sell Them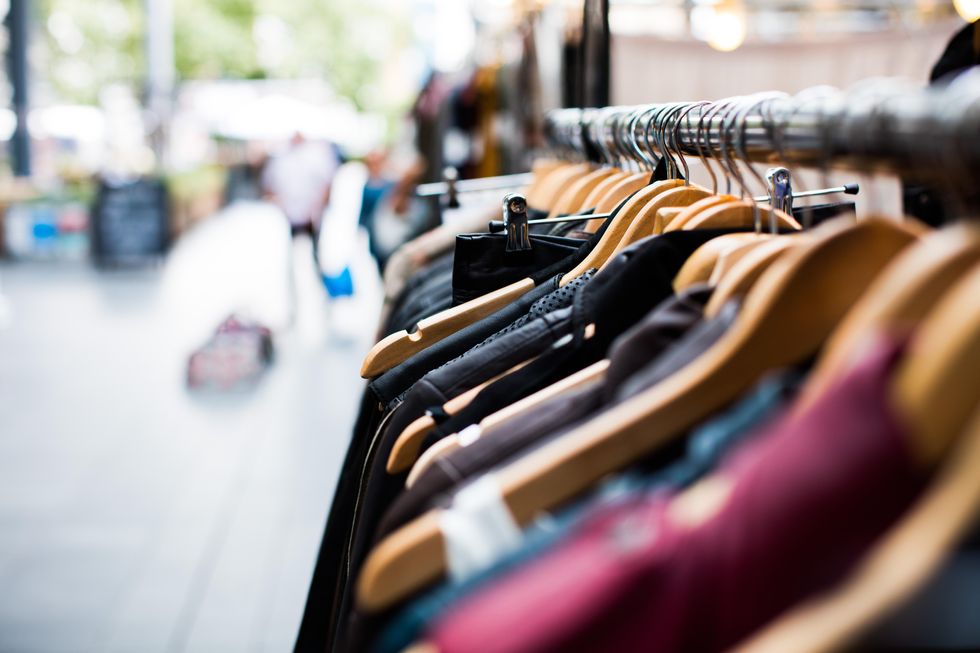 Artificial Photography via Unsplash
Resale websites are all the rage right now. If you got a pair of pants that don't fit or a sweater that isn't your style, resell them on a website dedicated to just that. Sites like Poshmark, Mercari, and DePop are known for selling those trendy pieces of clothing you barely used.
Thrifting has never been hotter. Hop on the trend while people are constantly perusing sites for the hottest deal. Then reward yourself for being so virtuous, by dropping the cash on some fabulous things you'll actually wear!
Re-Gift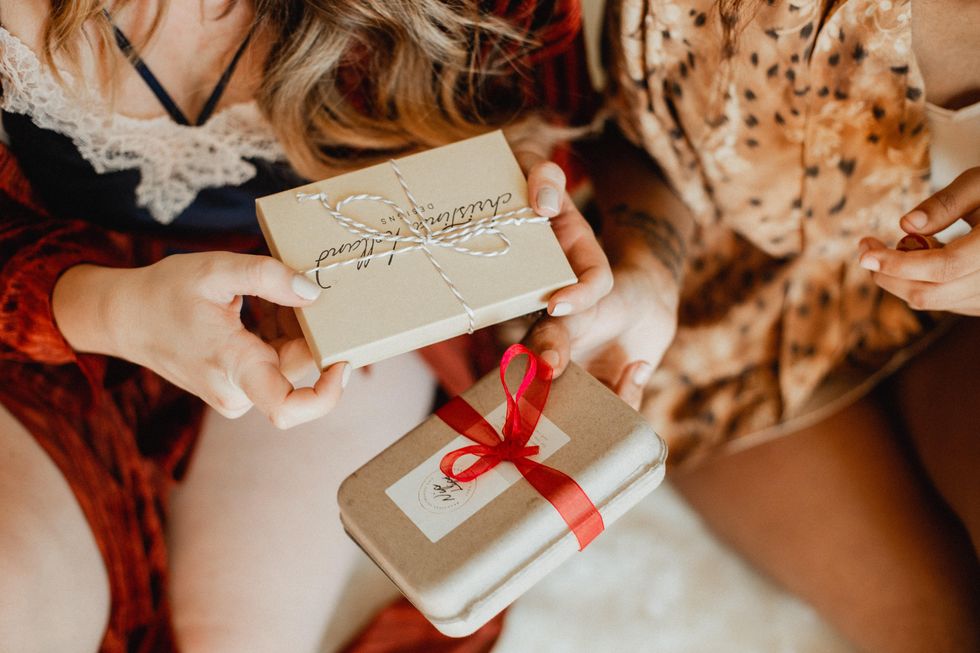 Jackie S via Unsplash
If you got something that you think one of your friends or family can benefit from, why not give it to them? There's no shame in revealing that it was a gift and you don't want it anymore…as long as you aren't re-gifting to the person who gave it to you!
Or, keep the gifts to re-gift at a later date. You never know when you're going to need a last minute gift. You'll thank yourself later.
Attempt a Return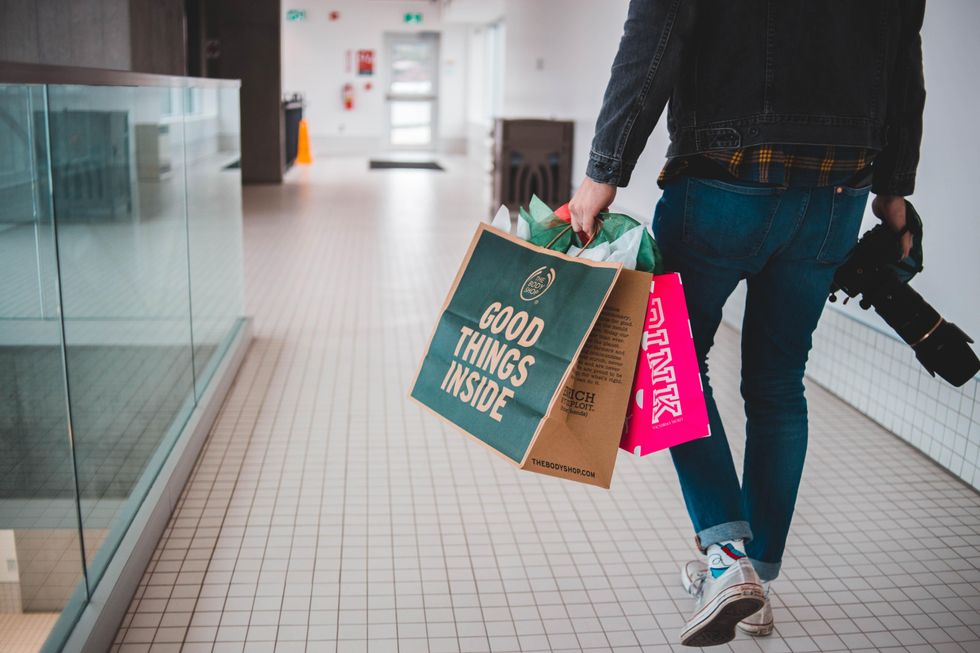 Erik McLean via Unsplash
If your item still has a tag, you can make a valiant effort to return to the store. If you can make your case, many stores won't want to fight you on it. They may be forgiving and grant you store credit at the very least.
If you have questions or issues with voting, call New York's voter hotline at (866) 687-8683 or the Attorney General at 1-800-771-7755, or contact the NYC DSA at 866-700-5927.
This is a developing story. Please check back for updates.
When Paperboy Prince went to vote for himself in the Democratic primary on June 23rd, 2020, he was surprised to see that he hadn't even received the ballot that was supposed to have his name on it.
People all over New York City are reporting similar stories, saying that they only received their presidential ballots—not their state and congressional ballots. The problem started as early as 6AM, when reports thatsome poll sites weren't giving out the full ballots came to light.

"Poll workers didn't know there were 2 ballot sheets. 30 min of relentless arguing & discussion to convince them to look and find it," wrote one voter. "Oversight not deliberate rather disorganized. Unacceptable. Others denied a proper vote."
Some say they were given incorrect ballots. Bronx Assemblymember Victor Pichardo was given the wrong ballot when he went to vote in his neighborhood.
Others have reported additional disturbing incompetence on the part of the NY Board of Elections. "Voted at 6:30am, in person. very disappointed to find out hours later I wasn't given my full ballot. Only 1 of 2 pages. Didn't vote in presidential- thought courts made it clear I should," wrote a Twitter user.

"Another @BOENYC fiasco in Brooklyn. This Flatbush poll site opened 30 min late, then told dozens of voters waiting that both scanners are broken. After waiting for 2 hours, voters now leaving ballots in lockbox to get scanned later. Volunteers are taking chairs outside for seniors," reported another.
"Also just received a report, also at Russell Sage H.S., that several DEMOCRATIC voters were given REPUBLICAN ballots for the presidential candidates & the presidential delegate candidates. What is going on? Please get to the bottom of this ASAP," wrote yet another.
"Hi @BOENYC it looks like machines are down at the Bushwick Inlet Park polling site, too. Can we get someone on this?" wrote another Twitter user.
Furthermore, many people who requested absentee ballots have found themselves without them. "A vast but unknown number of voters who requested absentee ballots have not received them," write Ben Adler and Rebecca C. Lewis for City and State. "On Sunday, a volunteer for Brooklyn congressional candidate Adem Bunkeddeko told City & State that of the voters she has been calling since Friday, approximately 40% who requested absentee ballots have not received them." Even more disturbingly, the article continues, "As is typically the case with voter disenfranchisement, the failure to send ballots seems to have fallen disproportionately on marginalized communities."

Still, this disenfranchisement is definitely not reserved to any specific groups of people. For better or for worse, anyone can be disenfranchised, stripped of their right to vote by incompetence, mistakes, or—as some propose—direct efforts to challenge progressive candidates.
So why did this happen? Part of it has to do with state lawmakers like Governor Andrew Cuomo who provided little assistance to local boards of elections. "Neither Cuomo nor the state Legislature, which was largely absent following the passage of the state budget in early April, proposed plans to increase funding for boards to handle the additional requests and hire temporary election workers to bulk up small staffs not designed for elections with a large amount of absentee voting," Adler and Lewis continue.
Gothamist reports that anyone looking to complain about voting can contact (866) 687-8683 or report to NY Attorney General Laetitia Jones at 1-800-771-7755. The NYC DSA is also accepting calls and questions about voting today and can be contacted at 866-700-5927.
Progressive Challengers Like Jamaal Bowman Put in the Work—Now Can They Get the Votes?
It's a shame to see such incompetence in NYC, especially during such an important election featuring many vibrant challengers who have worked on these campaigns for years, refusing corporate donations and instead relying on thousands of phonebanks and local canvassers.
One such challenger, Jamaal Bowman, has made headlines for his groundbreaking campaign. A former middle school principal, Bowman is running to unseat Eliot Engel, who has been in Congress since 1989.
"The election on June 23 will thus be a test of whether the energy on American streets translates into votes," writes Michelle Goldberg. "Engel is a 16-term incumbent, the head of the House Foreign Affairs Committee. If he's dethroned by a political newcomer calling for defunding the police, it could be as politically earthshaking as Ocasio-Cortez's victory two years ago."

"When you look at the impact of concentrated poverty that's been created by bad policy, and the trauma that results from that, and then add on top of it stop-and-frisk policing, zero-tolerance schools, you're dealing with a population of black and Latino students that consistently feel occupied," Bowman said, his experience and energy a stark contrast to Engel's.
Other strong challengers are emerging, bringing extensive experience in community organizing along with varied backgrounds. Jabari Brisport, running for State Senate in District 25, is a queer Black socialist who is also running on a campaign to provide healthcare and housing for all.
While some of these challengers' progressive ideals may have been written off a few months ago, as Bernie Sanders' were, it's clear that we are in a new iteration of America. New forms of unrest and revolutionary sentiments are shaking the nation's streets. With unemployment skyrocketing and healthcare hanging in the balance, ideas like Medicare for All and a Homes Guarantee seem not only plausible—they seem necessary.

It's hard to know whether the tremendous energy currently in the streets for the Black Lives Matter movement will translate into votes. But on the other hand, with so much voter suppression and incompetence at polling sites in NYC, it's hard to know if any of this is fair at all.
Voter Suppression and Disenfranchisement: An American Tradition
Voter suppression is, of course, not reserved to NYC. It has a very long and deeply embedded history in America, dating back to the Jim Crow laws that suppressed poor and non-white voters (like poll taxes, literacy tests, and grandfather clauses) and continuing to today.
In Kentucky, where Charles Booker is vying to be the Democrat who takes on Mitch McConnell for Senate Majority Leader, talk of voter suppression is everywhere. "Fewer than 200 polling places will be open for voters in Kentucky's primary Tuesday, down from 3,700 in a typical election year," reported the Washington Post.
In Georgia earlier this month, Black voters had to wait up to five hours to cast ballots in some cases. The event was called a "complete meltdown."

Faith in American democracy has continued to erode (if it was ever there), and certainly all this will only add fuel to that fire. Does that mean that insurgent progressive champions have more or less of a chance? We'll have to wait and see, while keeping in mind that election results may be distorted by incompetence, lack of funding, or something as insidious as illegal tampering.