We're profiling POC-owned CBD brands that are making a splash in the industry and improving their communities at the same time.
Despite the CBD boom and the recent moves towards decriminalization and legalization all over the US, people of color haven't benefited as much as they should have. In the US, 80%-90% of cannabis businesses are led by white people; while at the same time, people of color are much more likely to suffer the brunt of criminalization.
According to the ACLU, Black people in the US are 3.73 times more likely to be arrested for simple possession than a white person, despite the fact that usage rates are about the same across the demographics. Even before arrest, interaction with police can often prove fatal, as the still ongoing Black Lives Matter protests remind us.
The Importance of Supporting POC-Owned CBD Companies
Running a CBD business is hard work, especially for people of color who are less likely to get the same amount of connections and access to funding.
"We don't get the same financial support due to the red tape that still exists over our industry," explains Almaz Adeigbola, the co-founder of Brwnbox in New Jersey. "It is hard to promote and we run on the support of our community and nothing else. Minority-owned businesses are made up of people that are the foundation of our social structure and we should always prioritize their needs and support them so that they can continue to provide their services."
Despite being dealt a tough hand, there are still many incredible CBD businesses and brands owned and led by people of color. Their work often positively impacts the communities they work in and helps to counter the ill effects of structural racism.
"We believe supporting businesses owned by people of color is important for a community to grow and thrive," says Alexzandra Denis of Avalah Skincare in Brooklyn. "The variety of culture, foods, ideas, and ingenuity brought into the neighborhoods these businesses operate in, not only teaches people about different cultures but allows for conversations that can break down the walls of racism, poverty, stereotypes, and inequality."
Today, we're profiling some of our favorite POC-owned CBD brands from all over the country that are making a splash in the industry.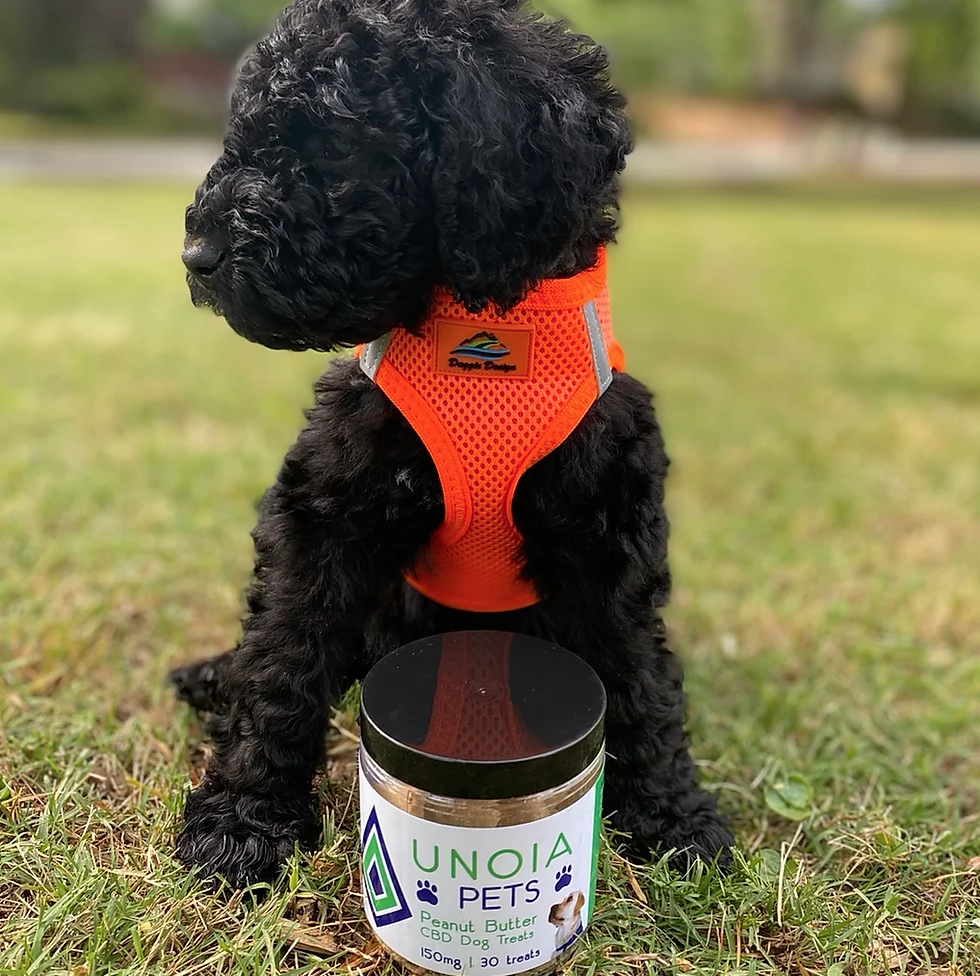 Products: CBD honey, oils, topicals, and pet treats

Based in: Atlanta, Georgia
Founded by Brande Elise and Danielle Gray, Unoia is a cheerful brand with a holistic portfolio.
"We're focused on how CBD assists with mental health, mindfulness, and self-care. CBD is not the answer, rather one of the many ways to help us achieve ongoing mental wellness," explains Gray.
Their products are all organic, and we love how accessible they make their Certificates of Analysis. Their honey and agave packs are absolutely delicious, but we're waiting for them to make a human-version of their CBD peanut butter pet treats!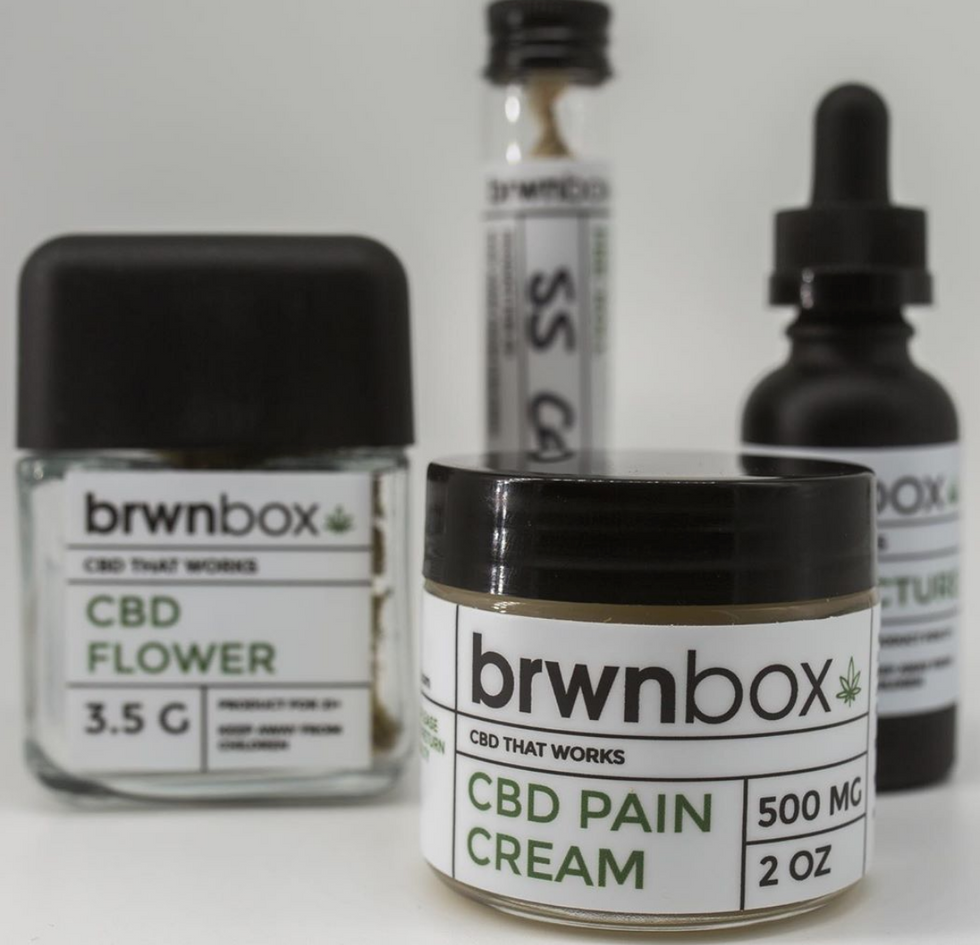 Products: CBD flower, pre-rolls, tinctures, topicals, and more
Based in: Orange, New Jersey
Brwnbox is a one-stop-shop for all of your CBD needs! "We hope to insert ourselves into a client's daily routine with products such as anxiety and pain-relieving tinctures, gummies great for sleep, honey for the tea drinker, and non-psychoactive flower for smokers," explains co-founder Almaz Adeigbola.
They focus on the wellness experience of their clients and have adapted to the current climate with curbside pickup. Fear not if you're not in New Jersey, because they also offer delivery all over the US. They source their ethically-grown hemp from Colorado.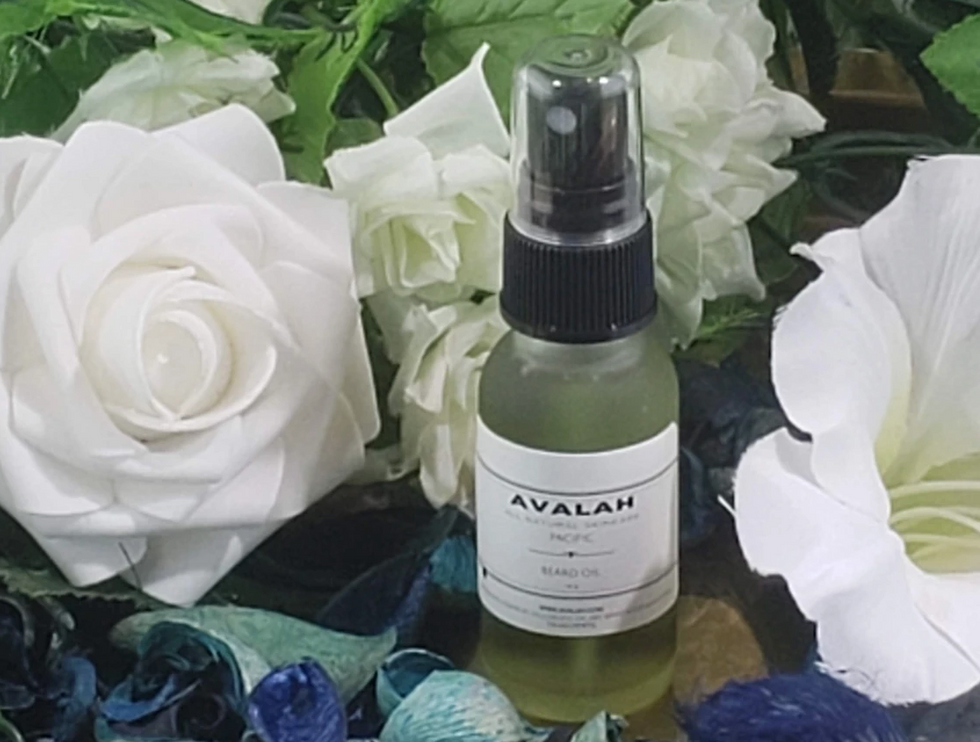 Products: Natural skin and haircare, CBD-infused body oils

Based in: Brooklyn, New York
Avalah's all-natural products are perfect for re-creating the spa experience at home because they are made with sumptuous plant oils and fragrant essential oils. They have a large line of body oils infused with CBD, and with 1200 mg per 8 oz, they really pack a punch. They also carry non-CBD cosmetics and beard care products. The scent profiles are particularly well-chosen, so they're the perfect brand for the aromatherapy fanatic.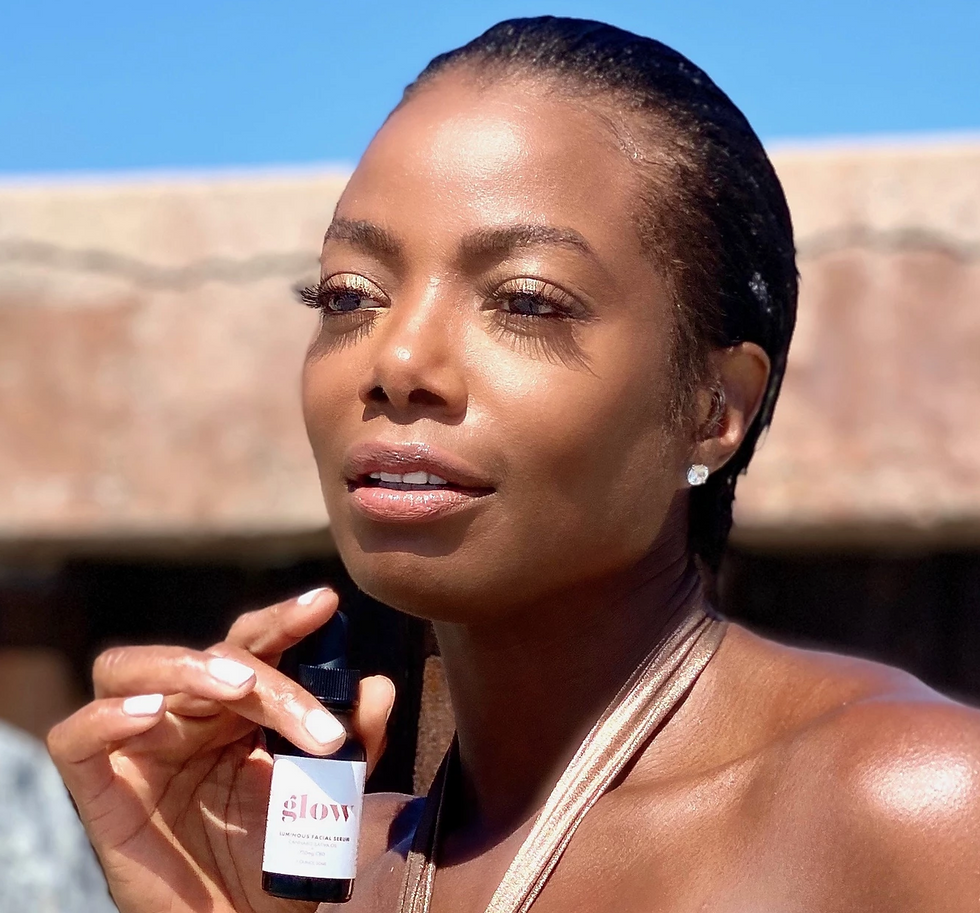 Products: CBD tinctures, oils, and skincare
Based in: Washington, D.C.
Owned and operated by sister duo Malaika and Nia Jones, as well as wellness expert Tai Beauchamp, Brown Girl Jane is a CBD business that centers the wellness of women of color. Their range of offerings is well-curated, including tinctures with varying CBD strengths, an intimate oil, and skincare. The brand's website also serves as a platform, with a blog and a bi-weekly chat on IG Live.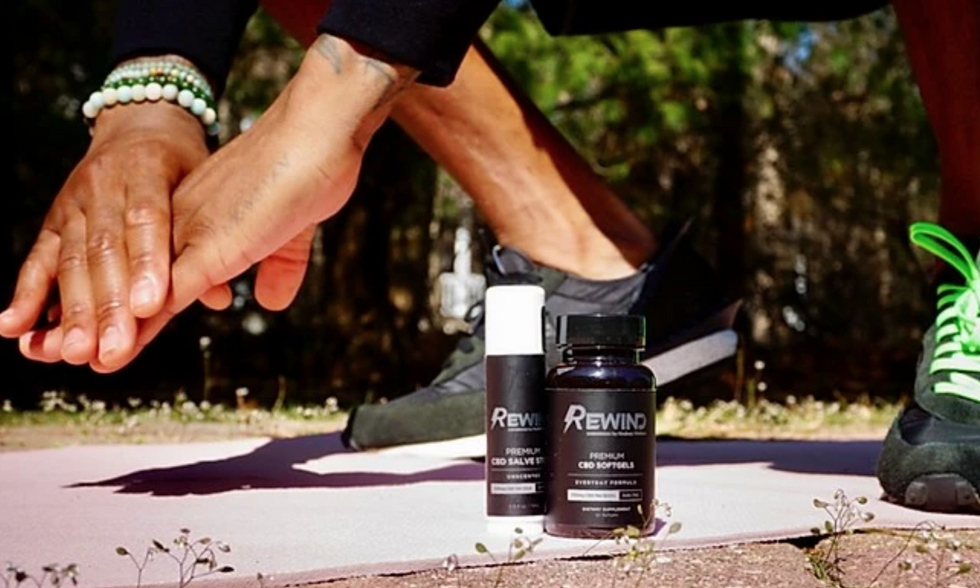 Products: CBD Isolate oils, edibles, soft gels, topicals, and pet chews

Based in: New York
"As someone who has faced adversity, we ensure that every move we make is inclusive," co-founder Rodney Wallance explains about Rewind. "The only way we can all truly be successful is by celebrating other people's wins. By supporting us it means you are an advocate for change and justice. This translates into the world moving in the right direction, which is how humanity can achieve greatness."
The Costa Rican footballer launched his own line of CBD-isolate products after noticing that the full-spectrum products he was taking to deal with pain were clouding his mind. Though made with athletes in mind, the range is comprehensive with products for the entire family!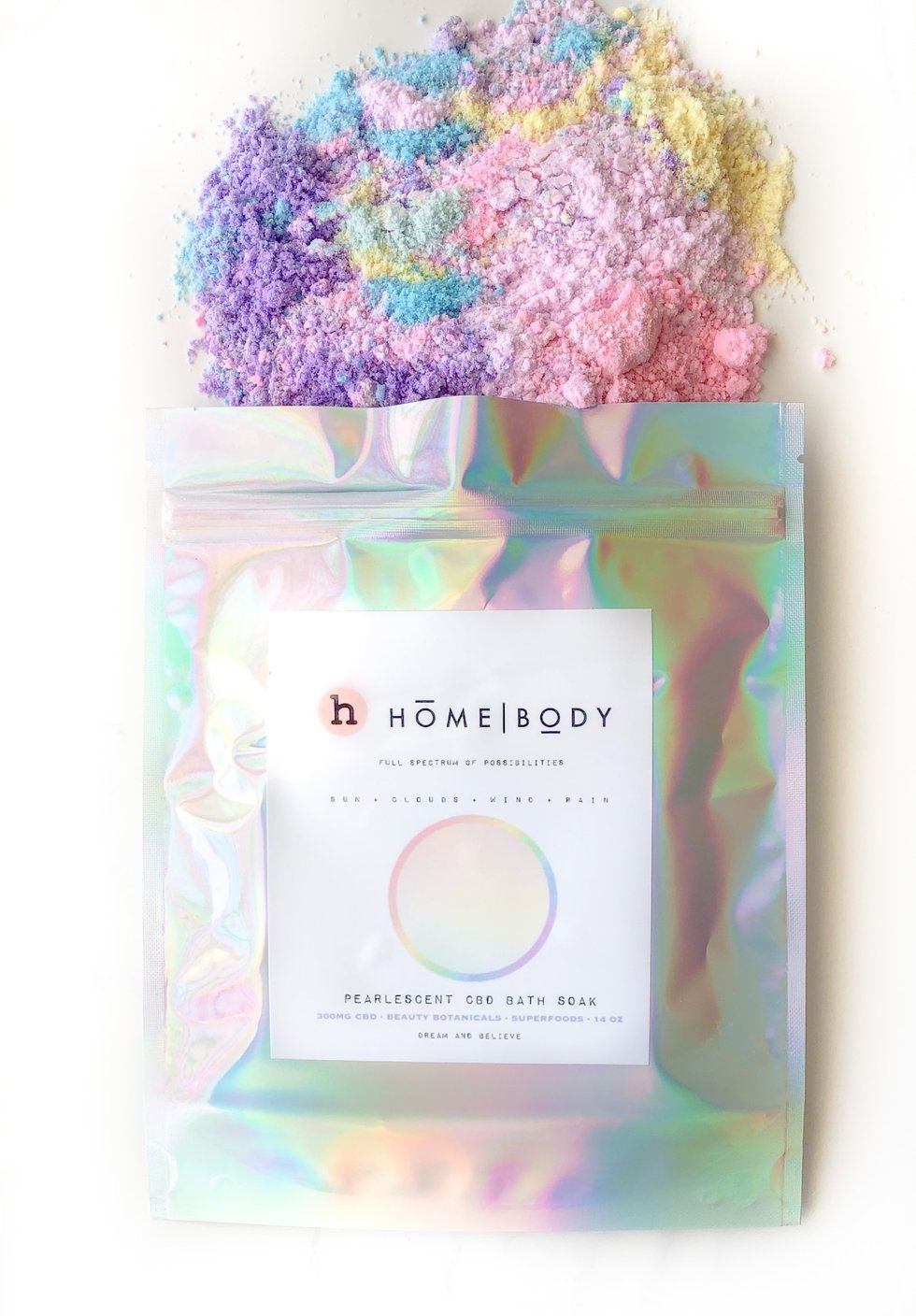 Products: CBD bath soaks
Based in: Apple Valley, California
Homebody makes the prettiest CBD bath soaks we've ever seen, with fantastic skin-loving ingredients and a touch of mica that turns your bath iridescent. The products are all made in small batches, so wait times on shipments are sometimes a little long. Trust us, though - it's worth it!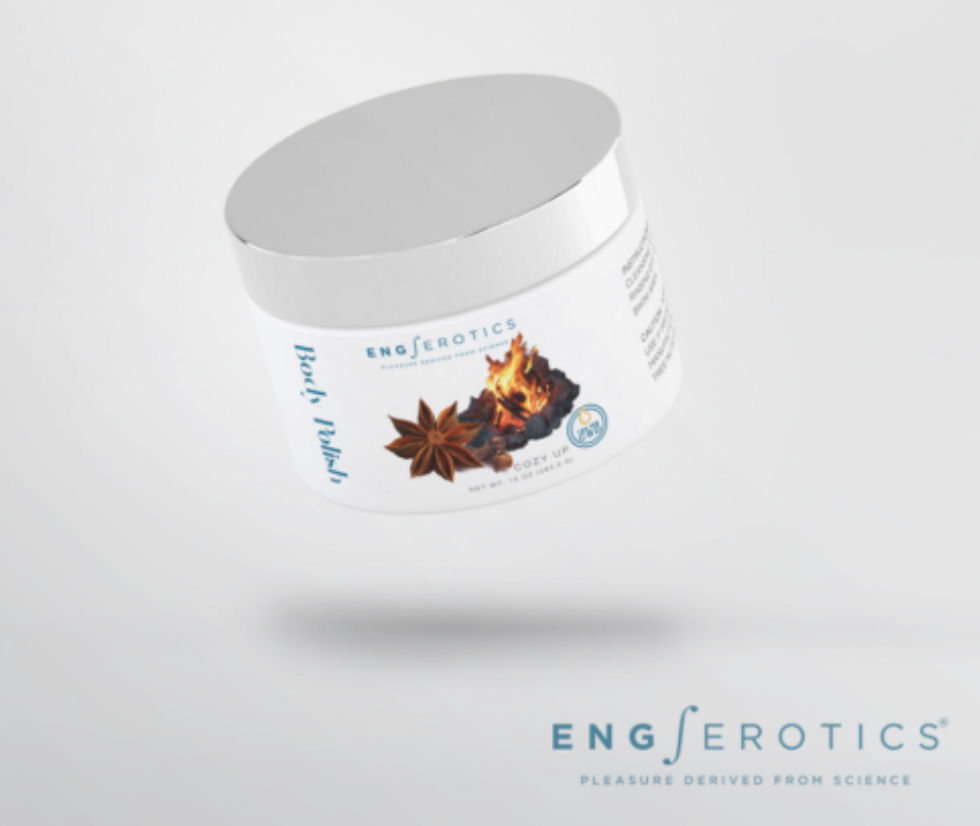 Products: Intimate CBD body care, intimate devices

Based in: Denver, Colorado
Founded by structural engineer Raven Faber, EngErotics is a brand that knows that CBD can enhance pleasure and relaxation. EngErotics CBD body products can be used in conjunction with the intimate devices they carry, for the best kind of alone time.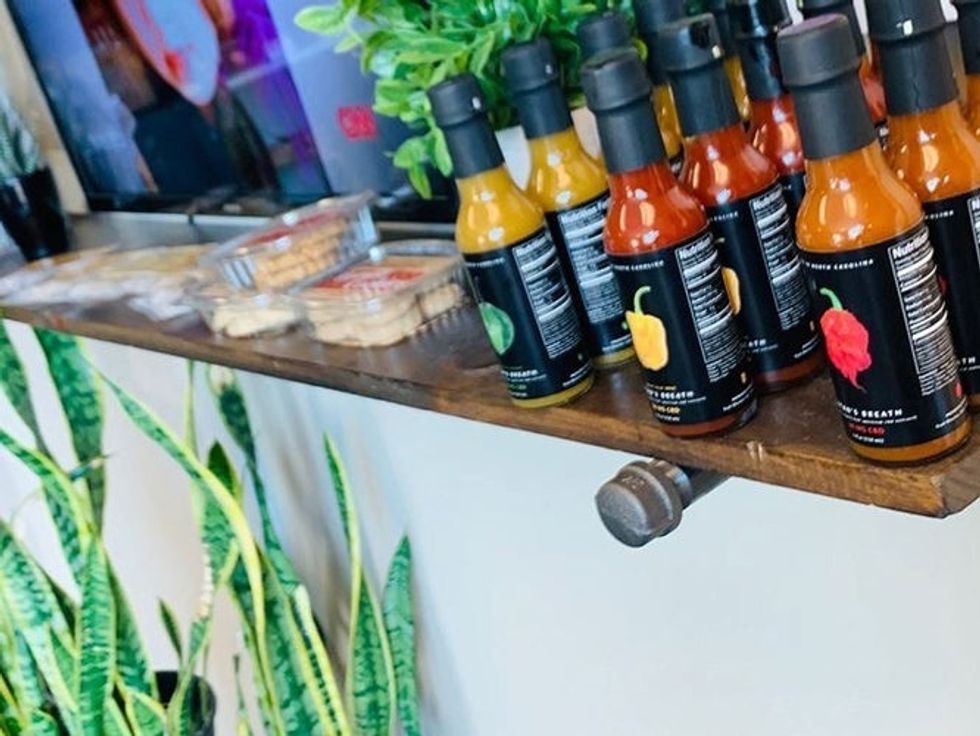 Products: CBD-infused hot sauces
Based in: Charlotte, North Carolina
We never would have considered the combination of CBD and hot sauce if it wasn't for Satan's Breath owner and chef, Paul Booker. Your mouth might burn, but the rest of you will feel blissfully calm, thanks to the 50 mg of CBD in each jar of hot sauce. Flavors include the original, Jamaican Mango, Habanero Pineapple, and Sweet Heat.
There are now 38 ailments that qualify a patient for medical cannabis in the State of Connecticut.
Connecticut's medical cannabis program is about to get a lot bigger!
Last September the Regulation Review Committee approved two new conditions for the State's eight-year-old medical marijuana program. These recommendations were made by the Board of Physicians and Commissioner of Consumer Protection. By adding chronic pain and Ehlers-Danlos Syndrome to the list of qualifying conditions, there are now 38 ailments that qualify a patient for medical cannabis in the State of Connecticut. Below is a breakdown of approved conditions for adults over 18 years of age, as well as patients under the age of 18.
For Adults, Debilitating Medical Conditions Include:

Cancer (Effective 2012)
Glaucoma (Effective 2012)
Positive status for HIV or Acquired Immune Deficiency Syndrome (Effective 2012)
Parkinson's Disease (Effective 2012)
Multiple Sclerosis (Effective 2012)
Damage to the Nervous Tissue Of the Spinal Cord with Objective Neurological Indication of Intractable Spasticity (Effective 2012)
Epilepsy (Effective 2012)
Cachexia (Effective 2012)
Wasting Syndrome (Effective 2012)
Crohn's Disease (Effective 2012)
Post-Traumatic Stress Disorder (Effective 2012)
Sickle Cell Disease (Effective 2016)
Post Laminectomy Syndrome with Chronic Radiculopathy (Effective 2016)
Severe Psoriasis and Psoriatic Arthritis (Effective 2016)
Amyotrophic Lateral Sclerosis (Effective 2016)
Ulcerative Colitis (Effective 2016)
Complex Regional Pain Syndrome, Type I and Type II (Effective 2016)
Cerebral Palsy (Effective 2016)
Cystic Fibrosis (Effective 2016)
Irreversible Spinal Cord Injury with Objective Neurological Indication of Intractable Spasticity (Effective 2016)
Terminal Illness Requiring End-Of-Life Care (Effective 2016)
Uncontrolled Intractable Seizure Disorder (Effective 2016)
Spasticity or Neuropathic Pain Associated with Fibromyalgia (Effective 2018)
Severe Rheumatoid Arthritis (Effective 2018)
Post Herpetic Neuralgia (Effective 2018)
Hydrocephalus with Intractable Headache (Effective 2018)
Intractable Headache Syndromes (Effective 2018)
Neuropathic Facial Pain (Effective 2018)
Muscular Dystrophy (Effective 2018)
Osteogenesis Imperfecta (Effective 2018)
Chronic Neuropathic Pain Associated with Degenerative Spinal Disorders (Effective 2018)
Interstitial Cystitis (Effective 2019)
MALS Syndrome (Median Arcuate Ligament Syndrome) (Effective 2019)
Vulvodynia and Vulvar Burning (Effective 2019)
Intractable Neuropathic Pain that is Unresponsive to Standard Medical Treatments (Effective 2019)
Tourette Syndrome (Effective 2019)
Ehlers-Danlos Syndrome (Effective 2020)
For Patients Under 18, Debilitating Medical Conditions Include:

Cerebral Palsy (Effective 2016)
Cystic Fibrosis (Effective 2016)
Irreversible Spinal Cord Injury with Objective Neurological Indication of Intractable Spasticity (Effective 2016)
Severe Epilepsy (Effective 2016)
Terminal Illness Requiring End-Of-Life Care (Effective 2016)
Uncontrolled Intractable Seizure Disorder (Effective 2016)
Muscular Dystrophy (Effective 2018)
Osteogenesis Imperfecta (Effective 2018)
Intractable Neuropathic Pain that is Unresponsive to Standard Medical Treatments (Effective 2018)
Tourette Syndrome for patients who have failed standard medical treatment (Effective 2019)
Ehlers-Danlos Syndrome
One of the most common uses for medical cannabis is chronic pain. With the opioid crisis raging all across America, doctors have become increasingly uncomfortable and, in some cases, unwilling to prescribe narcotic painkillers even when patients have a legitimate need for them. This is a big win for both patients and cannabis businesses at a critical time of uncertainty across the industry and will most certainly lead to exponential growth for the program.

The CDC has reported over 2,600 serious lung injuries related to vaping.
In case you've been living under a rock, there has been a vaping crisis sweeping the nation. Vaping has been under much scrutiny, especially after the US Surgeon General declared it an epidemic in December 2018 (prior to the current pandemic rightfully distracting us).

Originally, the fight against vaping was due to defective batteries that could explode. Although a rare occurrence, there were numerous deaths reported. There were also reports of some consumers experiencing seizures. Now, the CDC has reported over 2,600 serious lung injuries related to vaping– including vapes for both tobacco and THC (tetrahydrocannabinol). That number has increased by as much as 200 in just two weeks, adding to the scare. To make matters worse, little is known about what is causing these injuries.
With the outbreak showing no signs of slowing down, the federal and state governments are doing what they can to limit the damage. The CDC and the Food and Drug Administration (FDA) have issued clear warnings to consumers against using any vaping device, THC, tobacco, or neither. Some states, including Massachusetts, Oregon, and Washington, have placed temporary bans of some sort on vaping products in an attempt to avoid more injury cases.
What Do We Know?
In a March announcement by the CDC, we learned that a majority of the injuries were suffered by younger victims aged under 35 years old – 80% of the cases to be exact. 15% of the cases involved those under the age of 18. Of all the cases, the CDC has reported 26 deaths across 21 states. Those states include Indiana, Kansas (2), Massachusetts, Michigan, Minnesota, Mississippi, Missouri, Alabama, California (3), Connecticut, Delaware, Florida, Georgia (2), Illinois, Nebraska, New Jersey, New York, Oregon (2), Pennsylvania, Texas, and Virginia.
A majority of the deaths were reported in older victims with an average age of 49 years old. The CDC continues to investigate more deaths. Although test results have come back mixed for the most part, it was found that 76% of the victims reported using products containing THC. In comparison, 58% of the victims reported using both THC and tobacco products, while only 13% used only tobacco products.
A lot of the confusion stems from the fact that it's happening in all vapes, just more frequently in THC products. Scientists are also having difficulty finding any one substance in all the samples. Mixed results and inconsistencies are causing several obstacles for the FDA in its investigation.
Is Cannabis Still Safe?
Vaporizers are considered to be the safest method of smoking, as they leave zero chance of producing combustive smoke and also allows you to avoid the health risks associated with smoking. The same goes for e-cigarettes, with these being around for even longer. When taking all of these factors into consideration, it's no wonder that people everywhere, every day are making the switch from combustibles to vaping.
For those who are nervous that this could be the downfall of cannabis, think again. The many health benefits that the plant provides is backed by powerful scientific research and is in no way under doubt during this investigation. These health benefits include, but aren't limited to:
Providing relief from chronic pain
Improving lung capacity
Regulating seizures
Helping with ADHD
Managing stress, anxiety, depression, and other mood disorders
As of now, the FDA is more focused on certain ingredients and additives in the oil solution that might be causing these lung injuries. They fear that it's not the THC, but the additives that our bodies are not reacting positively to.
Searching For a Possible Cause
In their research, the FDA has uncovered several potential causes that have been linked to the outbreak of lung injuries in vape consumers. A major concern is in vaping products bought off the streets. With no way of regulating this, the possibilities are endless as far as what could be in that product.
One box of counterfeit products found in the US was said to contain a pesticide that turned into cyanide when heated. This is definitely something that shouldn't be inhaled into our lungs. Some reports suggest that it's not just the chemicals in the liquids and oils that cause concern, but the device itself could contain harmful chemicals. There were also reports of some counterfeit products being made with butane honey oil (BHO), which is known as the most dangerous way of extracting cannabis.
Through analyzing a wide variety of vape samples containing THC, the FDA has been trying to find similar substances in all of them that could be causing the injuries. Unfortunately, they haven't found one substance that appeared in all of the samples. This is causing the FDA to suggest that there are multiple reasons consumers could be experiencing these lung issues. One substance that has been found in nearly half of the samples is vitamin E acetate.
Used to cheaply thin the THC oil in the vape cartridges, this chemical is the oil derived from vitamin E. Despite it being safe for consumption as a supplement or a topical, there are growing concerns about the effects when inhaled. In addition to the vitamin E acetate, the FDA has found numerous other chemicals including metals, cutting agents, pesticides, among others.
What Can You Do to Protect Yourself?
With so much unknown in this investigation, the worst thing we can do is make it definitive and assume that vaping is dangerous.
In the meantime, it's important to remain on the lookout for more information from the CDC, FDA, and local organizations. The good news is, there are plenty of other ways to consume cannabis without ever touching a vaping product. If you're looking for something to inhale, flower is always a good choice. For those that aren't a fan of flower, edibles are an easy and fun alternative. Even certain topicals will give you the benefits of cannabidiol (CBD) if you're trying to avoid THC all together. Either way, there are safer ways of enjoying cannabis. If vape products are the preferred choice, only purchase from a trusted and regulated source. Ask the retailer for more info on what ingredients were used in making the product – both the oils and devices. It is also suggested to heat your vape at the lowest temperature possible.
Just because current law is murky, doesn't mean consumers can't continue to enjoy ourselves in the realm of cannabis -- all is good in moderation and well-conducted research.
CBD and legalized marijuana could help the environment.
Plants are extraordinary.

They give us so much beauty, nourishment, and medicine—and few plants are more beloved than cannabis, a genus of flowering plant that produces CBD and THC, among other treasures.
There are three main types of cannabis plants: Cannabis sativa, Cannabis indica, and Cannabis ruderalis. "Hemp" and "marijuana" are broad classifications of cannabis, with hemp generally referring to a type of cannabis that does not have psychoactive effects.
Since ancient times, the cannabis plant has been used as a treatment for mental and physical illnesses, and CBD in particular is rapidly growing in prominence as a therapeutic and relaxing force with far fewer side effects than its psychoactive sibling.
Today is 4/20, a date many know as the unofficial holiday of the cannabis plant. This Wednesday, 4/22, is the 50th anniversary of Earth Day, a date dedicated to celebrating our planet and our connections to it.
As many of us turn to CBD and other natural products in this time of pain and suffering, it's the perfect time to thank our planet for all that it provides us. It's also a great time to get educated about cannabis, the environment, and our relationship to them.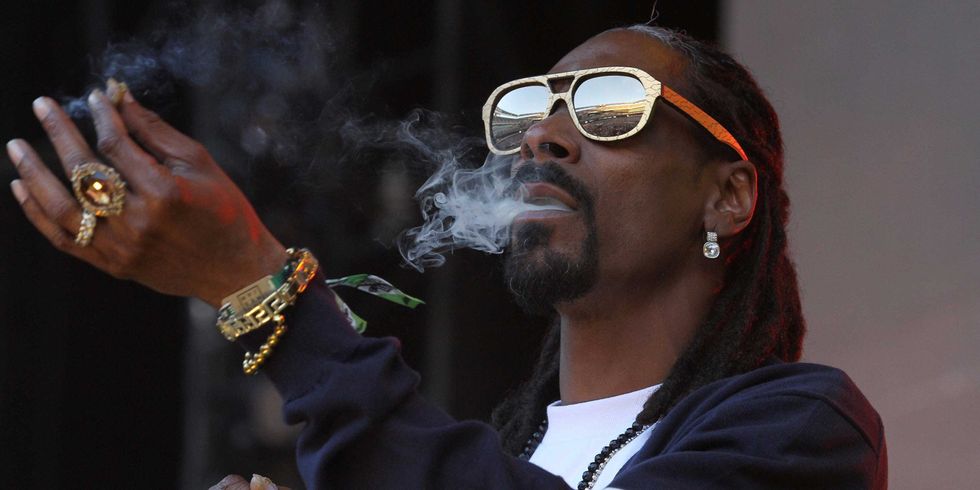 Business Insider
The Cannabis Industry Is Actually Very Bad for the Environment
Here's the bad news: The cannabis industry can actually have extremely negative effects on the environment. (Tragic, right?)
First off, cannabis plants generally use a tremendous amount of water—nearly 23 liters per day for one single mature plant, according to a 2016 document (as opposed to 13 liters for an ordinary wine grape plant). The illegal indoor cultivation of cannabis also requires tremendous amounts of energy; this process alone consumes about 3% of California's electricity usage, leaching off tons of carbon dioxide in the process.
Furthermore, spikes in demand for cannabis plants can result in habitat destruction, erosion, deforestation and other environmentally devastating activities. The chemicals used to kill rodents and pests that damage the crops can also put wildlife in danger, especially when pesticides are deregulated.
But that's not to say that we should stop growing the devil's lettuce. There are many potential environmental solutions that could solve the issue of cannabis's environmental consequences. For example, hydroelectric dams could help circumvent the problem of increased carbon emissions. Some places like Boulder, Colorado are requiring cannabis growers to offset their carbon emissions, and others are investing in energy-efficient growing techniques. Legalization could also help ameliorate many of marijuana's worst environmental consequences.
Still, if you're worried about the environmental impact of your joint, CBD might be a great option.
How CBD Can Help the Environment
For all its negative effects, some forms of cannabis cultivation can actually be quite beneficial for the environment. One form of CBD in particular, industrial hemp, can be particularly beneficial for nature's ecosystems. Out of all the types of cannabis plants, industrial hemp may be the least damaging to the environment.
Industrial hemp is a member of the cannabis family that has a lower than 0.3% concentration of THC (by dry weight). Hemp crops can help control erosion, preserving nutrients and fostering healthy ecosystems while ingesting toxic chemicals and preserving soil health. (It was even planted to reduce concentrations of toxins at Chernobyl, for example).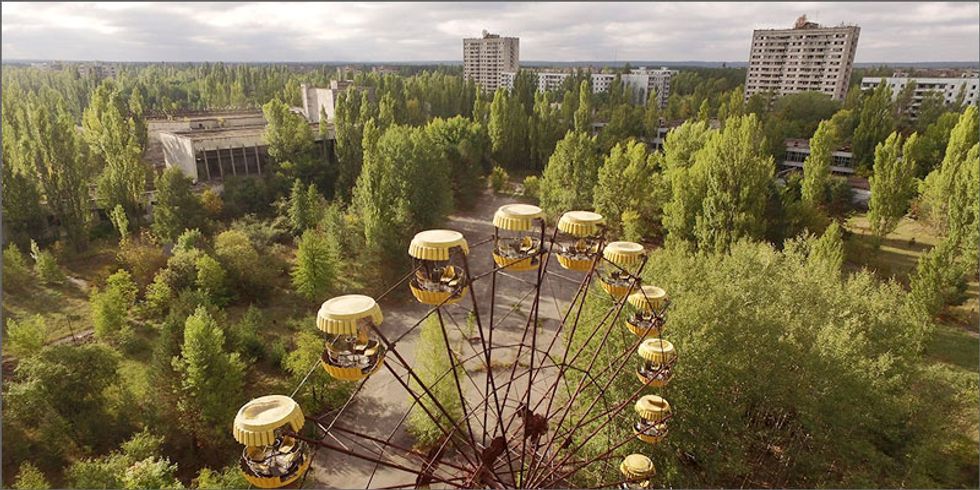 Herb.co
Hemp can easily be recycled, and it may even be a potential biofuel that could help shift humans away from their reliance on fossil fuels. Plus, because CBD is legal at the federal level in America, growers aren't forced to keep it indoors like they are with marijuana, which means that the process requires far less energy and produces fewer emissions than its more psychoactive counterpart.

This isn't to say that we should all abandon THC for CBD. Instead, we should look to hemp's environmental benefits and examine how to extend them to the entire cannabis industry.
Hope For the Future: A Greener World
Legalizing marijuana could be an important step towards reducing the industry's overall carbon footprint. If marijuana growers can plant their cannabis in glass greenhouses rather than secret basements, this would help reduce the amount of electricity needed to grow the plants in the first place.
So the point is: You don't have to let go of your 4/20 celebrations in order to celebrate Earth Day. Instead, we all need to support widespread marijuana and hemp legalization as well as regulations that pivot us away from fossil fuels, towards cleaner, greener sources of energy.
Today, as you take your CBD or enjoy the cannabis plant however you prefer to do so, take some time to kick back and imagine a better, greener world. Imagine a world where cannabis is legal in all forms.
In this world, human beings work to heal nature while being healed by it. There's no more acrid smoke in the air, except for the fumes we willingly exhale as we tend to our backyard marijuana plots. Nobody is behind bars for marijuana possession; instead, everyone has a shot at a good job working with clean energy, rebuilding the world's infrastructure so that it relies on our natural resources—like wind, water, and sunshine. Everyone is healthier and calmer, because we all have access to plenty of nature's medicine. The pandemic is over, and we're all outside together in a park, with our reusable glass CBD canisters and our joints. The new Rihanna album is playing ambiently overhead.
Dreams, dreams… but this 4/20 and this Earth Day 2020, we all need some of those, right?
Keep reading...
Show less