"A tree is best measured when it is down," the poet Carl Sandburg once observed, "and so it is with people." The recent death of Harry Belafonte at the age of 96 has prompted many assessments of what this pioneering singer-actor-activist accomplished in a long and fruitful life.
Belafonte's career as a ground-breaking entertainer brought him substantial wealth and fame; according to Playbill magazine, "By 1959, he was the highest paid Black entertainer in the industry, appearing in raucously successful engagements in Las Vegas, New York, and Los Angeles." He scored on Broadway, winning a 1954 Tony for Best Featured Actor in a Musical – John Murray Anderson's Almanac. Belafonte was the first Black person to win the prestigious award. A 1960 television special, "Tonight with Belafonte," brought him an Emmy for Outstanding Performance in a Variety or Musical Program or Series, making him the first Black person to win that award. He found equal success in the recording studio, bringing Calypso music to the masses via such hits as "Day-O (The Banana Boat Song)" and "Jamaica Farewell."
Harry Belafonte - Day-O (The Banana Boat Song) (Live)www.youtube.com
Belafonte's blockbuster stardom is all the more remarkable for happening in a world plagued by virulent systemic racism. Though he never stopped performing, by the early 1960s he'd shifted his energies to the nascent Civil Right movement. He was a friend and adviser to the Reverend Doctor Martin Luther King, Jr. and, as the New York Times stated, Belafonte "put up much of the seed money to help start the Student Nonviolent Coordinating Committee and was one of the principal fund-raisers for that organization and Dr. King's Southern Christian Leadership Conference."
The Southern Poverty Law Center notes that "he helped launch one of Mississippi's first voter registration drives and provided funding for the Freedom Riders. His activism extended beyond the U.S. as he fought against apartheid alongside Nelson Mandela and Miriam Makeba, campaigned for Mandela's release from prison, and advocated for famine relief in Africa." And in 1987, he received an appointment to UNICEF as a goodwill ambassador.
Over a career spanning more than seventy years, Belafonte brought joy to millions of people. He also did something that is, perhaps, even greater: he fostered the hope that a better world for all could be created. And, by his example, demonstrated how we might go about bringing that world into existence.
TECHNOLOGY
SPEAKERS CORNER - Tech Founders Talking
A series by tech entrepreneurs, anonymous… or not
A Future for Philanthropy and Innovation
We are living in a time of unprecedented crisis, with conflict, the fallout from COVID-19 pandemic, and climate change increasingly driving more people to the brink of poverty, displacement and survival. Over 100 million people are displaced around the world. And price inflation is reversing a great number of the development gains made in recent years, plunging millions back into poverty. In many countries, the space for free, open, and democratic civil action and discourse is shrinking.
In parallel, innovation across technology, science, and industry is accelerating at an unprecedented pace. Companies and individuals are achieving truly astonishing feats that have the potential to change our world. Never before has the world's population been so globally connected.
While innovation is undoubtedly present in humanitarian and development contexts, so much more could be done to bridge the gap between innovators, philanthropists, non-profit organizations, and the people in need around the world. In fact, it's often the people experiencing crisis who are the greatest innovators and can ideate and deliver the most effective solutions. But they need support – be it financial resources, access to technology, or training and mentorship.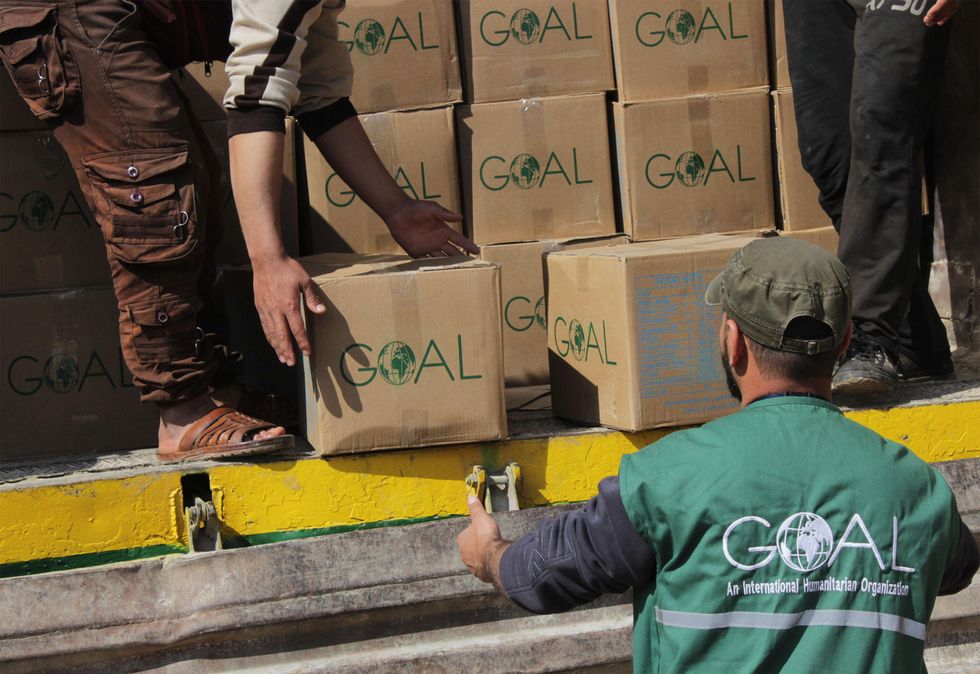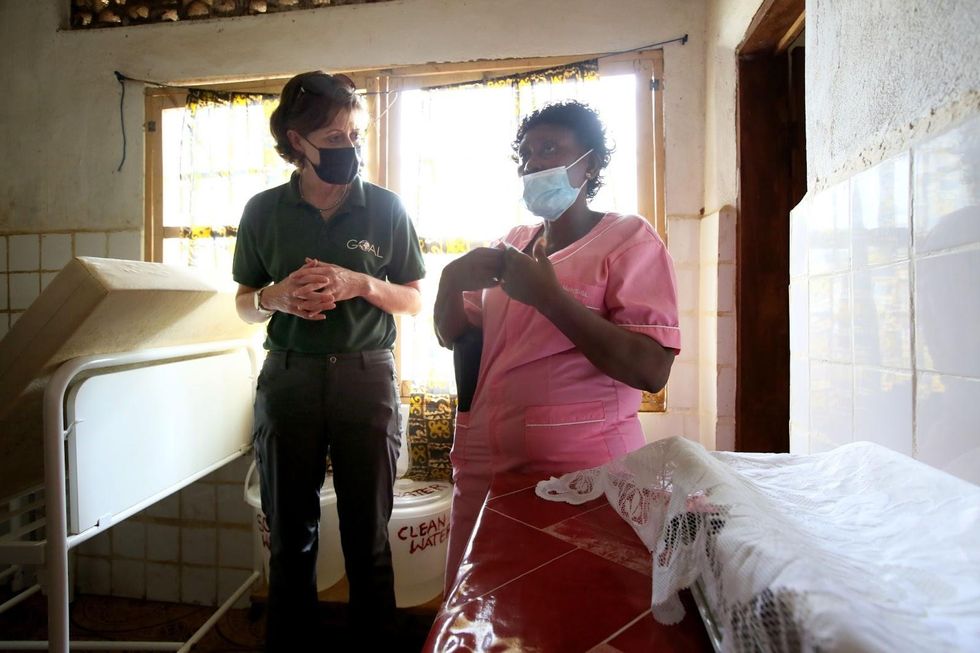 It's in this global, uneven context that I believe a "call to arms" is needed to convene the talent, resources, visionaries, and experts required to affect urgently-needed change at the scale needed in our world. We must think of fresh ways of working together. We must be open to exploring and accepting approaches and ideas that don't fit the traditional mould. These may diminish the powerfuls' might, challenge our traditional models, and even transform the very structures and hierarchies that we consider beyond questioning.
Now is the right time to consider opportunities and novel ways of working that can unlock and unleash the huge power of philanthropy when it engages the right stakeholders in a purpose-driven way. To address the global challenges we face, it's necessary to bring together a diverse group of stakeholders, including philanthropists, non-profit organizations, and people in need. By working together, we can find innovative ways to tackle the crisis and create positive change. This will require a shift in mindset and a willingness to think outside the box.
The use of mobile technology is an apt example of one grassroots innovation that has the potential to truly create change. In many developing countries, mobile phones are widely available and can provide a valuable tool for connecting people with the resources they need.
By leveraging this technology, organizations can provide people in crisis with access to vital information and services, such as medical care, food, and shelter. While this has been around for a while, there's now an opportunity for rapid acceleration in the delivery of services via telecommunications infrastructure. That's everything from access to financial credit, to distributed ledger banking, to training of community midwife volunteers in remote and underserved regions.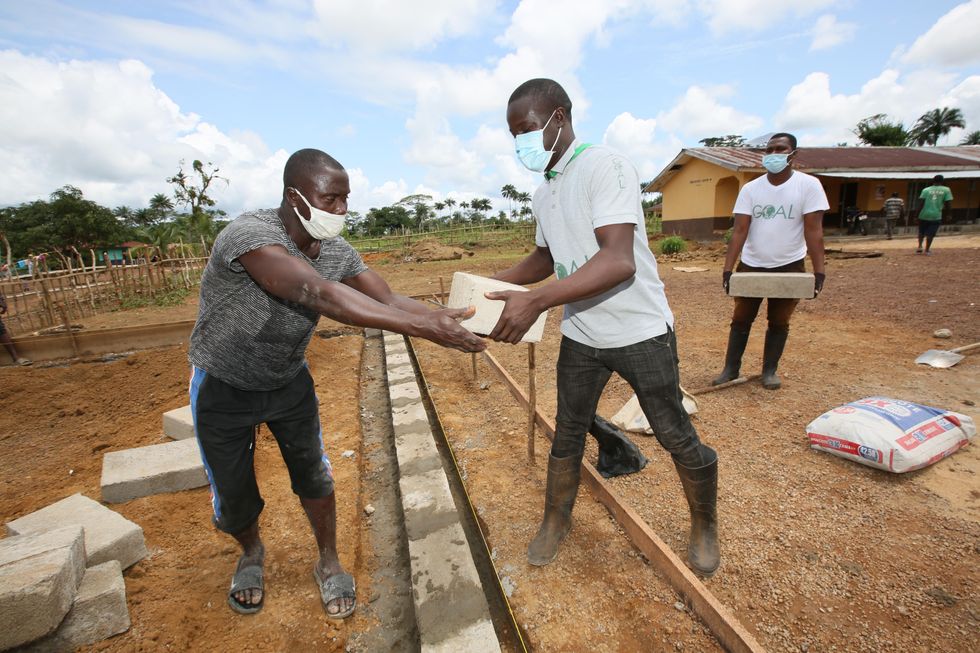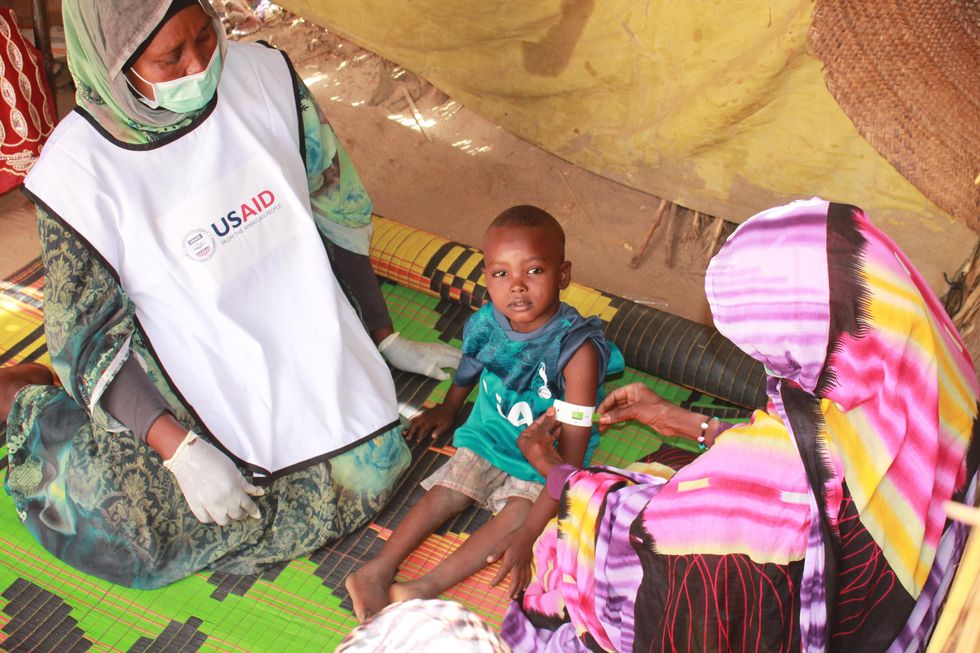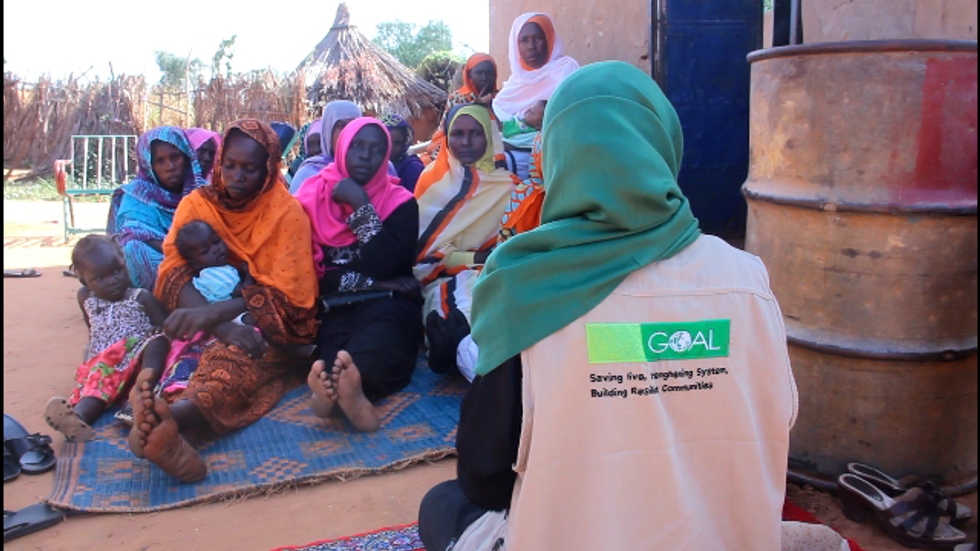 Another way to bridge the gap between innovators and those in need is to provide funding and support to individuals and grassroots organizations. This can help empower people to come up with their own solutions to the challenges they face and take ownership of their own development. By providing access to resources and expertise, philanthropists and non-profit organizations can help foster innovation and drive positive change. We can then see a multiplier effect when we combine these resources with the expertise, skills and radical thinking that exists amongst innovators, companies and next generation philanthropists. This combination can be a potent force for change at scale.
But where can this impetus come from? The United States has long been a leader in the humanitarian space, providing significant funding to organizations that are working to address global challenges. The US is also home to the world's most successful and innovative private sector companies. It's no coincidence that the progress we see in technology, pharmaceuticals, health and food science comes from American businesses.
This leadership, across the public and private spheres, can be leveraged to support and encourage the development of startling approaches to addressing crisis and promoting development. By bringing together a diverse group of stakeholders and working together, we can unlock the power of philanthropy. No longer should we be content with building a school and placing a plaque on its wall – we should accept no less than every child in the world having access to a full and free education. With the relentless wave of connectivity washing over continents and countries, this is no longer a distant aspiration – it is possible in the short term if we collectively pursue it.
However, it is not only the responsibility of philanthropists and non-profit organizations to drive innovation and beneficial change. Governments also have a crucial role to play in creating the conditions for innovation to thrive. This includes providing the necessary infrastructure, such as reliable electricity and internet access, as well as creating a supportive legal and regulatory environment. Across the world, as we see increasing political instability, civil society squeezed and in extreme cases, states collapse, geo-political actors must recommit themselves to ensuring the provision of stable, free societies where the wellbeing of citizens and vulnerable communities is prioritised above all else.
In addition to the efforts of philanthropists, non-profit organizations, and governments, there are many examples of innovative solutions being developed and implemented by grassroots organizations and individuals. One such example is my own organisation, the Irish non-profit humanitarian agency, GOAL.
GOAL has been working for over 45 years to tackle global challenges, including the provision of humanitarian assistance in conflict and disaster contexts. We currently operate in 14 countries, including Syria, Ukraine, and have in recent months being scaling up our response to the Venezuelan crisis where we are supporting refugees and migrants in Columbia.
The organization has a strong track record of implementing innovative solutions to address the needs of the communities it serves. For example, GOAL has developed a mobile-based platform that allows communities to monitor their own food security and alert authorities to any potential shortages. This low-tech solution has proven effective in improving food security and reducing the risk of famine in the communities where it has been implemented.
In addition to low-tech solutions, the organization also recognizes the potential of high-tech innovations to drive positive change. GOAL is a member of the United Nations' Global Partnership for Sustainable Development Data, which is focused on harnessing the power of data and technology to drive sustainable development. This partnership brings together a wide range of stakeholders, including governments, civil society organizations, the private sector, and academia, to develop and implement innovative solutions to global challenges, in particular those framed around the Sustainable Development Goals (SDGs).
The SDGs are a set of 17 goals adopted by the United Nations in 2015, with the aim of ending poverty, protecting the planet, and ensuring peace and prosperity for all by 2030. The tech community has the potential to make a significant contribution to achieving the SDGs. The rapidly advancing field of technology offers many opportunities for innovation that can drive positive change in areas such as health, education, and sustainable development.
For example, the use of artificial intelligence (AI) and machine-learning algorithms can help to improve the efficiency and accuracy of healthcare delivery, enabling doctors and nurses to provide better care to more people. In the field of education, technology can provide access to high-quality learning materials and resources, even in remote or underserved areas.
In the area of sustainable development, technology can help to improve the efficiency of resource use, reduce greenhouse gas emissions, and support the transition to renewable energy sources. For example, the use of smart grids and other technologies can enable the integration of renewable energy into the electricity grid, increasing the reliability and affordability of renewable energy.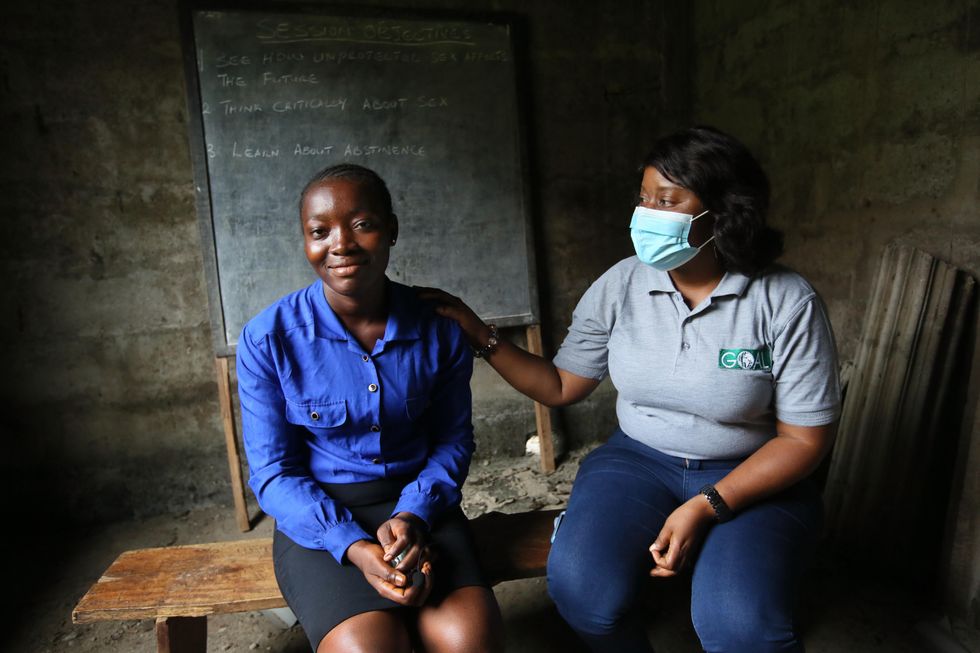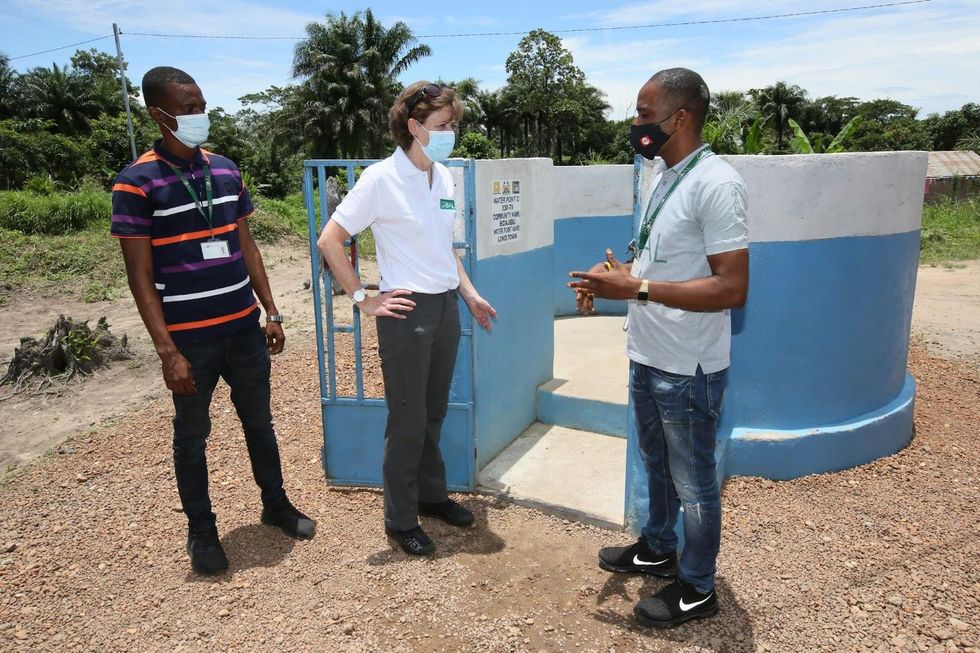 The tech community can also contribute to achieving the SDGs through partnerships and collaborations with other stakeholders.
Ultimately, the key to driving sustainable development and addressing global challenges is the development and strengthening of resilient communities. Resilient communities are better able to withstand and recover from crisis situations, such as conflict or natural disasters. They are also more likely to be able to take advantage of opportunities for growth, development and innovation.
There are many factors that contribute to the resilience of communities, including access to basic services, such as healthcare and education, and the presence of strong social networks and support systems. However, technology can also play a crucial role in building resilience. For instance, mobile technology can be used to connect communities with the resources they need, register instances of abuse or corruption or deliver health care services in hard to reach places.
The global challenges we face require a coordinated response from a wide range of stakeholders, including philanthropists, non-profit organizations, governments, and the private sector. By working together and harnessing the power of both high-tech and low-tech solutions, we can drive innovation and support the creation of resilient communities that lie at the heart of sustainable development.