We've all been there. You were gifted a dumb present that you'll never in a million-zillion years ever use and you're too polite to tell anyone any differently. It sits at the bottom of your drawer for months, then years. And when you finally feel like enough time has passed, you can throw it out in good conscience.
A return is almost always out of the question. Plus, gift givers don't often include a return receipt, and we all know we wouldn't dare ask for one. I'd rather admit to a crime than confess I don't like a gift - how insulting to the gifter's sense of aesthetics.
And-hey, I have limited drawer space. Who can keep these unwanted gifts for six months when there isn't any space for them? I hate clutter, and unwanted gifts are just that.
This year, I am making an effort to swiftly remove any unwanted gifts from my house without hurting anyone's feelings…and potentially benefiting others. As the old saying goes, one man's trash is another man's treasure. And thank goodness for that.
From the The Guardian:
"According to research published this week by the consumer body, one in four people (24%) received an unwanted or unsuitable gift for the Christmas of 2021. Meanwhile, a separate study by the personal finance comparison site Finder said £1.2bn was wasted on unwanted Christmas gifts each year."
Come to terms with the fact that you will never use that gift and follow these quick tips to offload those unwanted gifts:
Donate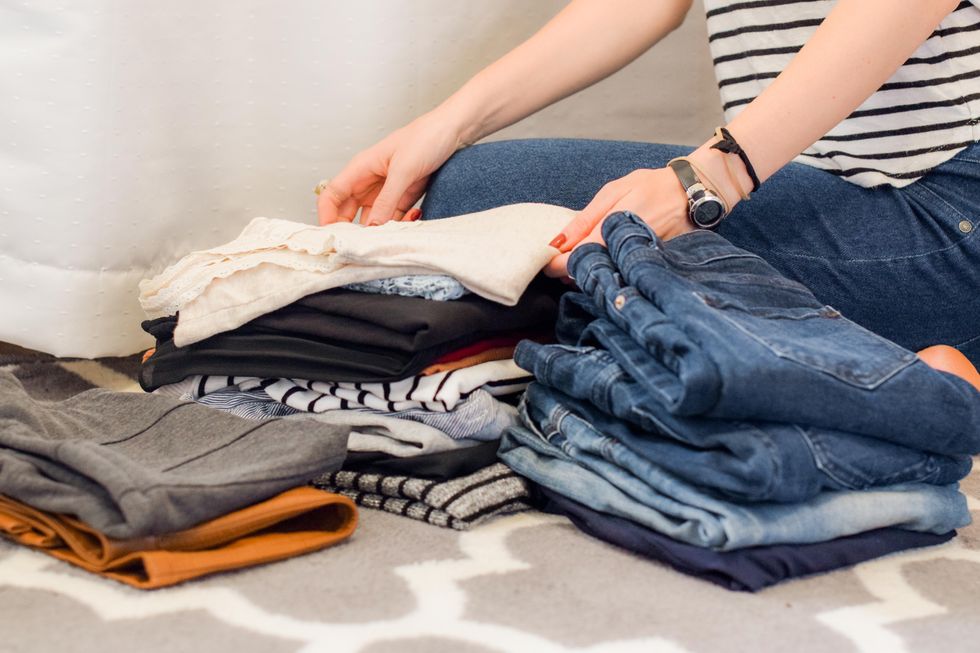 Sarah Brown via Unsplash
The most obvious choice for those unwanted pairs of mud-green sweat socks and that same fluffy robe you get every year from your Aunt Judy is to donate them. Just round up everything you don't want and Google the donation center closest to you.
This is also a fantastic excuse to purge your closet of that pile of stuff you've been meaning to get rid of. A few bags of give-away-clothes will get your spring cleaning out of the way early.
Sell Them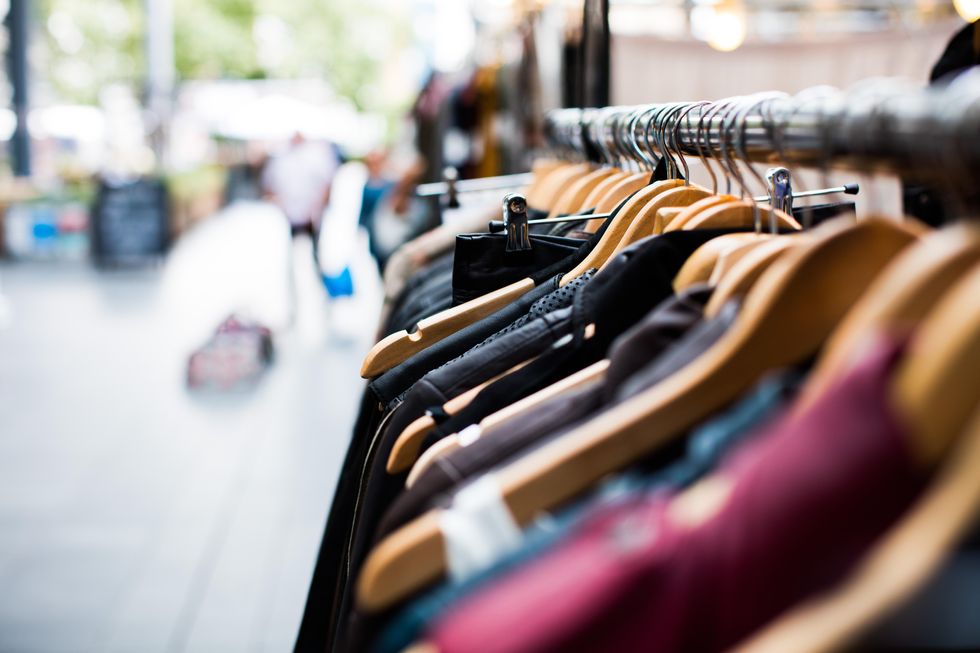 Artificial Photography via Unsplash
Resale websites are all the rage right now. If you got a pair of pants that don't fit or a sweater that isn't your style, resell them on a website dedicated to just that. Sites like Poshmark, Mercari, and DePop are known for selling those trendy pieces of clothing you barely used.
Thrifting has never been hotter. Hop on the trend while people are constantly perusing sites for the hottest deal. Then reward yourself for being so virtuous, by dropping the cash on some fabulous things you'll actually wear!
Re-Gift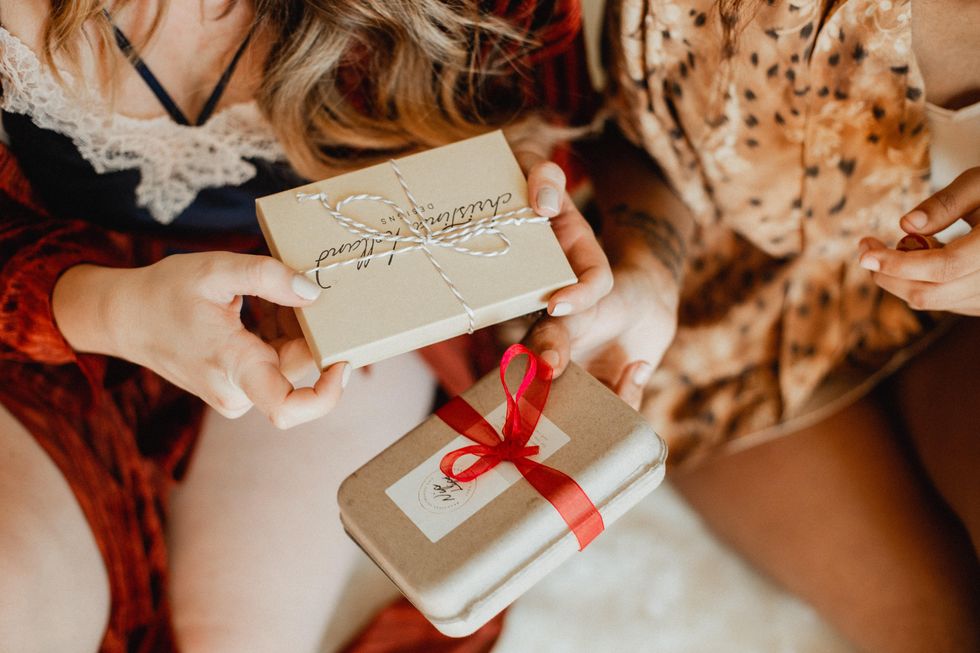 Jackie S via Unsplash
If you got something that you think one of your friends or family can benefit from, why not give it to them? There's no shame in revealing that it was a gift and you don't want it anymore…as long as you aren't re-gifting to the person who gave it to you!
Or, keep the gifts to re-gift at a later date. You never know when you're going to need a last minute gift. You'll thank yourself later.
Attempt a Return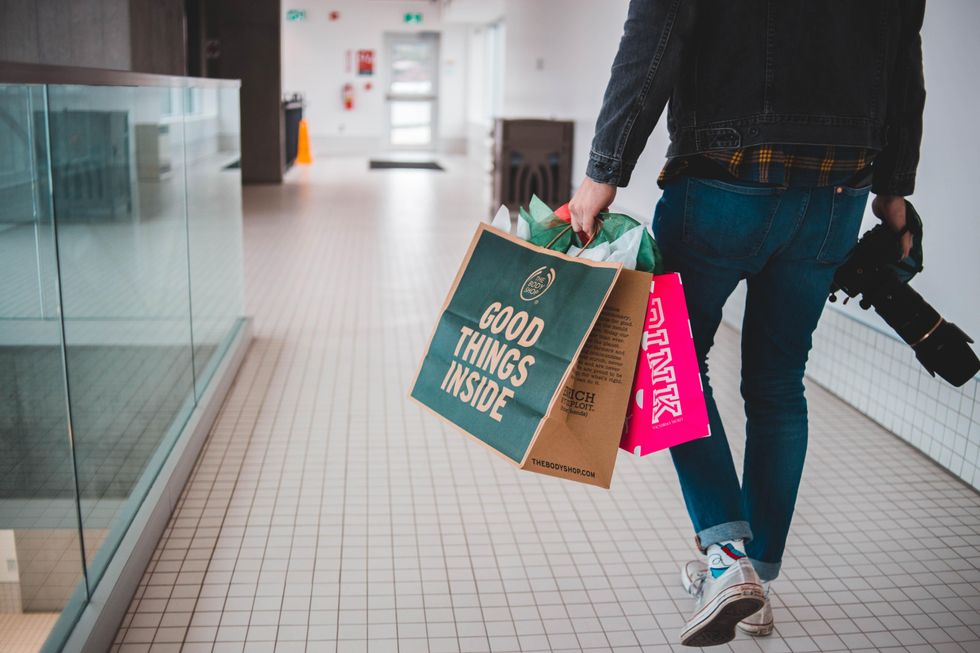 Erik McLean via Unsplash
If your item still has a tag, you can make a valiant effort to return to the store. If you can make your case, many stores won't want to fight you on it. They may be forgiving and grant you store credit at the very least.
And it could mean one of the candidates ends up in jail.
Important Editor's Note:

What follows is an interview with a person who purports to "see" what others cannot - the paranormal truth that crosses the divide between mind and matter, between past and present and future things. We will call this person "L." She asked that we keep her identity secret, since she is actively working on multiple criminal investigations in the heartland of our country, many of which are "cold cases" that were abandoned as "unsolvable" before her involvement.
We at Trueself did our homework, and it's worth noting that L checks out - she is a trusted ally to our nation's most sophisticated forensic crime fighters. She doesn't earn a living from her so-called 'gift' (she has a real-life job) but instead tries to 'utilize her gift for good.' For clarity: We disclaim any comments of L that appear in this interview, but we do assert that the 'visions' described within this interview with L are true.
That said, we believe that her track record for helping our nation's top law enforcement officials solve cold cases means that this transcribed interview about her empath visions as recounted in this transcribed interview are worthy of publication.

Screenshot of the definition
Trueself: We understand that you watched the Trump-Biden debate tonight and felt compelled to reach out to a senior member of our editorial staff about a "vision" you had about Trump. Is that right?

L: Well, yes. I watched the debate, but I could not focus on the TV noise because I felt something coming through me.
Trueself: What do you mean - 'coming through [you]'?
L: [laughs nervously] Well, this is where it gets weird. And I just want to say that I am not only not political. I am anti-political. I don't consume news and have no love or hate for any politician. That stuff breaks my brain. The lies and posturing, the narcissism and lack of spirituality led me to ditch media and all things political at a very young age.
Trueself: I'm confused. If you shun media and politics, how did you get this 'vision' of yours?
L: That's the funny thing. My friend - the person on your staff who connected me with you - roped me into a Covid lockdown soire to watch last night's debate. I did so reluctantly, knowing that the mindless banter would make me drink too much to quiet my head. But, sure enough, the voices came. I needed to listen.
Trueself: At what point during the debate did that happen?
L: This is tough for me to say... [PAUSES, EMOTIONAL] ....I don't want to talk badly about anyone. And I don't have a real opinion on anything political. But the quickening happened. I couldn't help it while I watched the debate. It might have been the first time Chris Wallace challenged Trump and got run over by his interruptions... or the first time Biden looked like he might not remember the names of his grandkids. I just started seeing things... lol. I got worried and afraid, even. I worried about what might happen to us.
Trueself: Hang on... Seeing things? What do you mean?
L: I saw a collage of our national history strobe through my brain. I saw Lincoln and Kennedy and John Wilkes Booth and Lee Harvey Oswald. I saw Malcolm X and Martin Luther King. I saw James Baldwin and Bob Marley. I saw Frederick Douglas and Toni Morrison and James Joyce. Then... I saw President Trump in an orange jumpsuit. I saw him being taken away in shackles. Could have been a signal of something different, but I do know that it's true. Something true that will happen related to what I saw.
Trueself: Wait. I need to ask - you're saying the President of the United States will be carted off to jail?
L: Yes, that will happen.
Trueself: You really believe that is possible or you KNOW that it WILL happen?
L: It will happen, I believe.
Trueself: Err... okay. How does that make you feel?
L: Well... it makes me feel at peace, I guess. It will make us better. It will make America great again... [laughs]