Meg Hanson
is another writer and teacher on Twitter @megsoyung and Instagram @em.s.draws. She's what would happen if Margaret Cho and Jay Leno had a baby.
We've all been there. You were gifted a dumb present that you'll never in a million-zillion years ever use and you're too polite to tell anyone any differently. It sits at the bottom of your drawer for months, then years. And when you finally feel like enough time has passed, you can throw it out in good conscience.
A return is almost always out of the question. Plus, gift givers don't often include a return receipt, and we all know we wouldn't dare ask for one. I'd rather admit to a crime than confess I don't like a gift - how insulting to the gifter's sense of aesthetics.
And-hey, I have limited drawer space. Who can keep these unwanted gifts for six months when there isn't any space for them? I hate clutter, and unwanted gifts are just that.
This year, I am making an effort to swiftly remove any unwanted gifts from my house without hurting anyone's feelings…and potentially benefiting others. As the old saying goes, one man's trash is another man's treasure. And thank goodness for that.
From the The Guardian:
"According to research published this week by the consumer body, one in four people (24%) received an unwanted or unsuitable gift for the Christmas of 2021. Meanwhile, a separate study by the personal finance comparison site Finder said £1.2bn was wasted on unwanted Christmas gifts each year."
Come to terms with the fact that you will never use that gift and follow these quick tips to offload those unwanted gifts:
Donate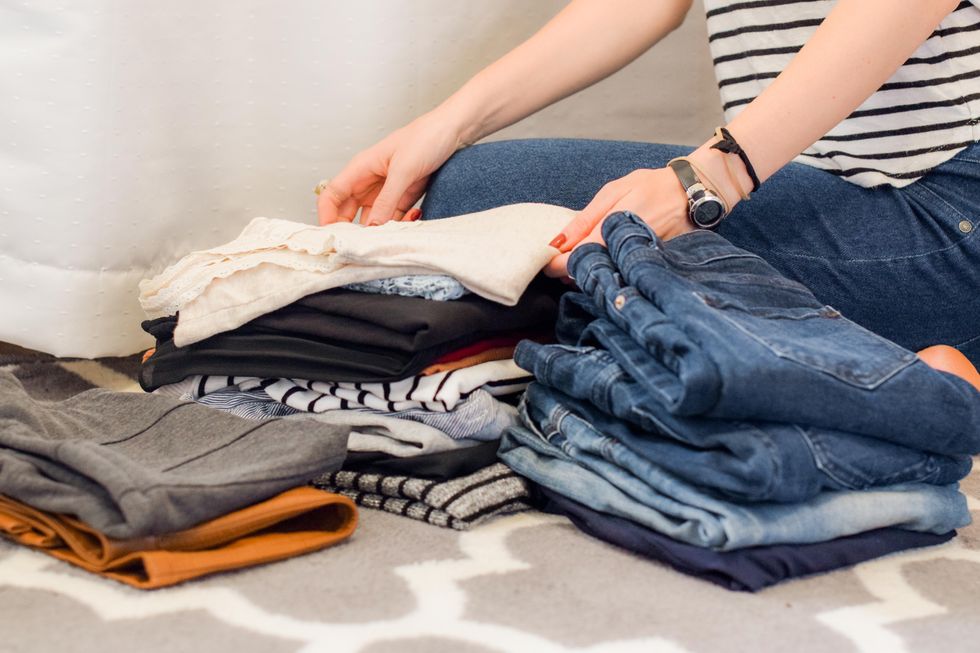 Sarah Brown via Unsplash
The most obvious choice for those unwanted pairs of mud-green sweat socks and that same fluffy robe you get every year from your Aunt Judy is to donate them. Just round up everything you don't want and Google the donation center closest to you.
This is also a fantastic excuse to purge your closet of that pile of stuff you've been meaning to get rid of. A few bags of give-away-clothes will get your spring cleaning out of the way early.
Sell Them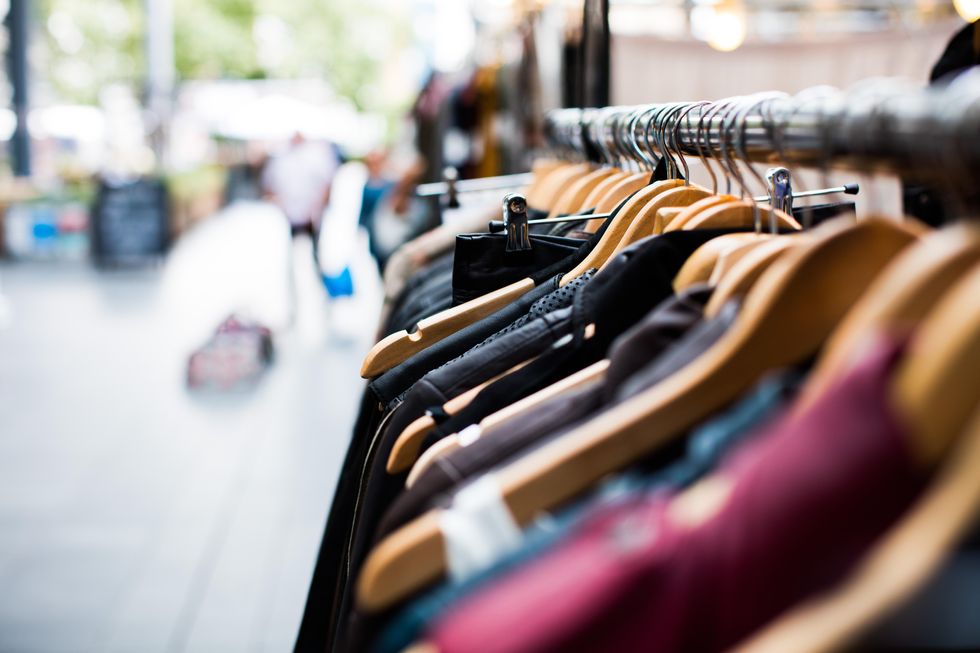 Artificial Photography via Unsplash
Resale websites are all the rage right now. If you got a pair of pants that don't fit or a sweater that isn't your style, resell them on a website dedicated to just that. Sites like Poshmark, Mercari, and DePop are known for selling those trendy pieces of clothing you barely used.
Thrifting has never been hotter. Hop on the trend while people are constantly perusing sites for the hottest deal. Then reward yourself for being so virtuous, by dropping the cash on some fabulous things you'll actually wear!
Re-Gift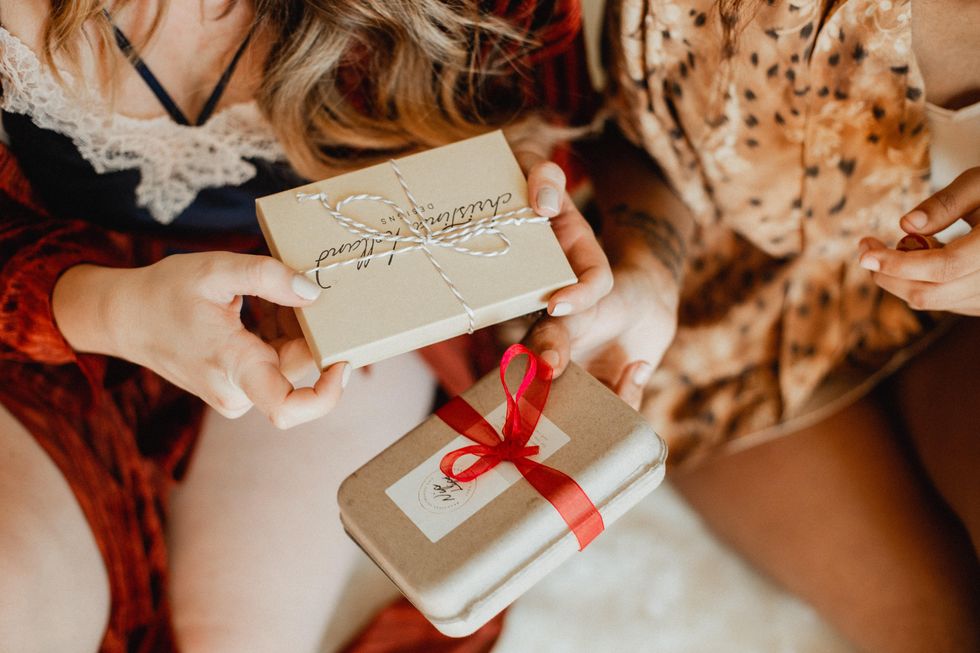 Jackie S via Unsplash
If you got something that you think one of your friends or family can benefit from, why not give it to them? There's no shame in revealing that it was a gift and you don't want it anymore…as long as you aren't re-gifting to the person who gave it to you!
Or, keep the gifts to re-gift at a later date. You never know when you're going to need a last minute gift. You'll thank yourself later.
Attempt a Return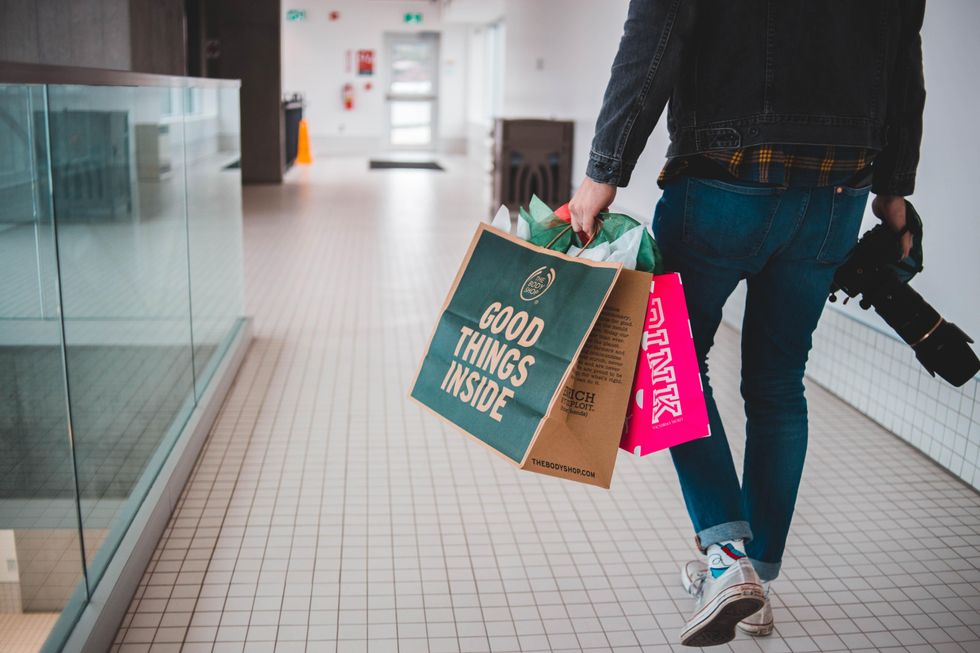 Erik McLean via Unsplash
If your item still has a tag, you can make a valiant effort to return to the store. If you can make your case, many stores won't want to fight you on it. They may be forgiving and grant you store credit at the very least.
Here's the best conspiracy theory you'll hear all day (among the many coming out of the White House): None of this is happening.

Everything since the 2016 presidential election is just b-roll for a parody movie about the American presidency. Our actual president is dancing with Annette Bening at state dinner. Our president is balancing the federal budget with common sense. Our American president is kicking ass on Air Force One.
Like most people these days, I rely on movies to feel anything close to a real emotion. When it comes to political fervor, most of my passion for democracy comes from watching movies about fictional presidents, preferably with excellent cinematography and unrealistically attractive actors who recite Aaron Sorkin lines in bold pant suits during dramatic "walk-and-talk" tracking shots. Who hasn't closed their eyes and pretended The West Wing's Martin Sheen was running America with his soft, uncular gaze?
But rather than analyze what that says about my and most Americans' civic values (or the fact that 96.5 percent of us don't give a f**k about democracy, according to a recent Yale study), I'm going to keep searching for the next great American president in my Netflix queue.
These are the best fictional American presidents (and their finest moments).
Three months later with no justice in sight, Beyoncé calls out the Kentucky authorities for their lack of action.
On Sunday, Beyoncé posted an open letter to Kentucky's Attorney General Daniel Cameron imploring him to press criminal charges against three police officers involved in the fatal shooting of 26-year-old EMT Breonna Taylor in Louisville.
In the three months since Taylor's death, no actions have been taken. "LMPD's investigations have created more questions than answers," the singer writes. She demands that Cameron create more transparency in the investigation of the incident and prosecute the officers' misconduct, as well as the police force's "pervasive practices that result in the repeated deaths of unarmed Black citizens."
"Don't let this case fall into the pattern of no action after a terrible tragedy," she writes. "With every death of a Black person at the hands of the police there are two real tragedies: the death itself and the inaction and delays that follow it. This is your chance to end that pattern. Take swift and decisive action in charging the officers. The next months can not look like the last three."
Breonna Taylor was sleeping in her bed on March 13 when three armed police officers used a battering ram to enter her apartment to execute a "no-knock" warrant as part of a drug investigation. Taylor was shot at least eight times. The details of the event are hotly disputed, with claims that the officers did not identify themselves and executed the raid despite already having the main suspect of their investigation in custody. Taylor's family filed a wrongful-death lawsuit but continues to await justice.

The family publicly thanked Beyoncé in a statement issued by their attorney. "It has been more than three months since Breonna was murdered. Her killers are still in uniform. Meanwhile, Atlanta's mayor yesterday called for immediate termination of the officer who shot Rayshard Brooks, and criminal charges have been filed against police in Minnesota and Georgia. Here, we cannot even see an investigative file," they wrote.
Meanwhile, the Kentucky Attorney General's office has merely acknowledged the letter and refused to comment. In a Sunday night statement, they told CNN, "We are aware of the letter. As the letter makes requests related to the ongoing investigation involving the death of Ms. Breonna Taylor, we have no further comment."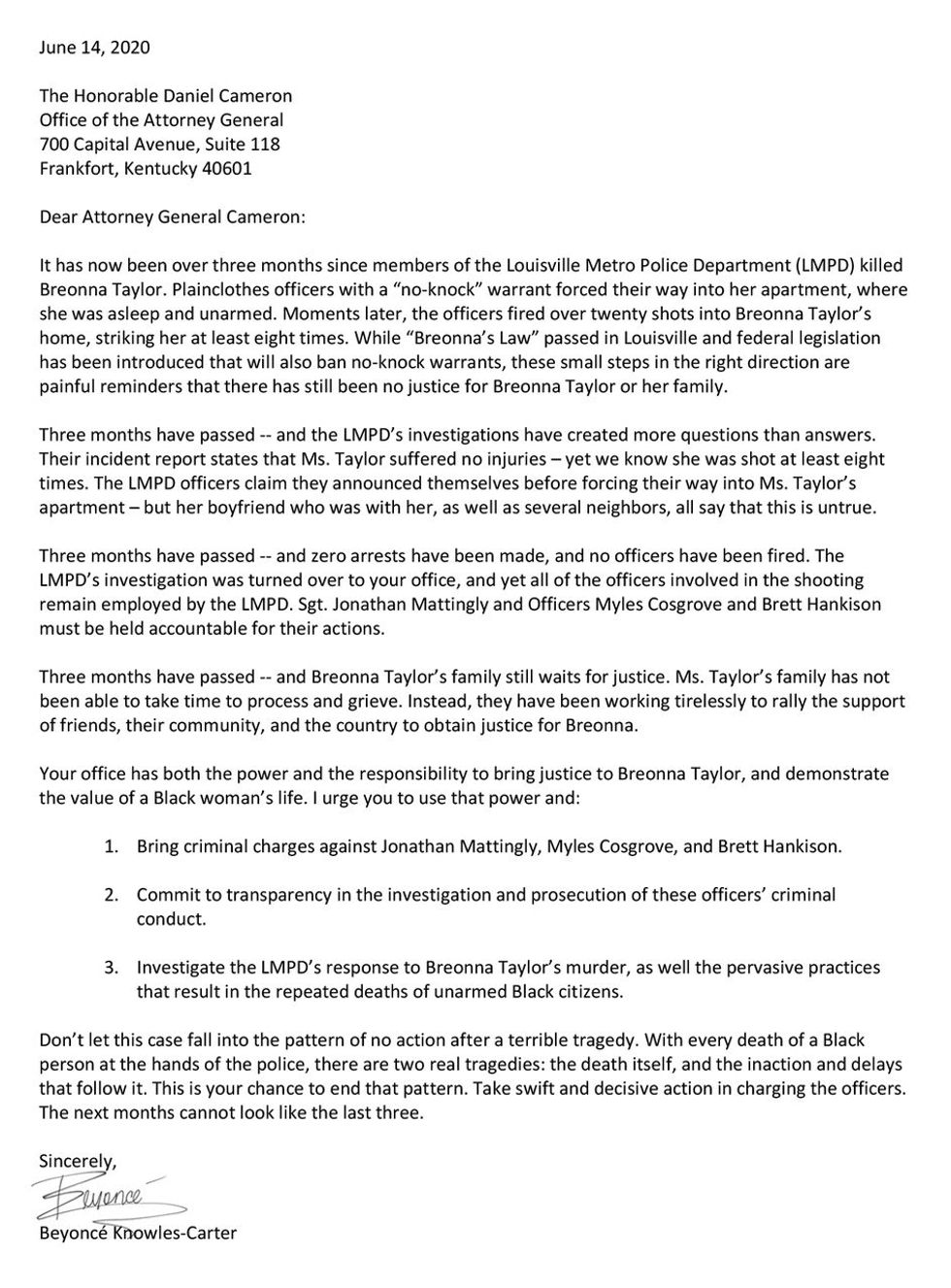 Beyonce.com