Erika Hanson
Ex banker turned stay at home mama/freelance writer sharing a bit of everything.
We've all been there. You were gifted a dumb present that you'll never in a million-zillion years ever use and you're too polite to tell anyone any differently. It sits at the bottom of your drawer for months, then years. And when you finally feel like enough time has passed, you can throw it out in good conscience.
A return is almost always out of the question. Plus, gift givers don't often include a return receipt, and we all know we wouldn't dare ask for one. I'd rather admit to a crime than confess I don't like a gift - how insulting to the gifter's sense of aesthetics.
And-hey, I have limited drawer space. Who can keep these unwanted gifts for six months when there isn't any space for them? I hate clutter, and unwanted gifts are just that.
This year, I am making an effort to swiftly remove any unwanted gifts from my house without hurting anyone's feelings…and potentially benefiting others. As the old saying goes, one man's trash is another man's treasure. And thank goodness for that.
From the The Guardian:
"According to research published this week by the consumer body, one in four people (24%) received an unwanted or unsuitable gift for the Christmas of 2021. Meanwhile, a separate study by the personal finance comparison site Finder said £1.2bn was wasted on unwanted Christmas gifts each year."
Come to terms with the fact that you will never use that gift and follow these quick tips to offload those unwanted gifts:
Donate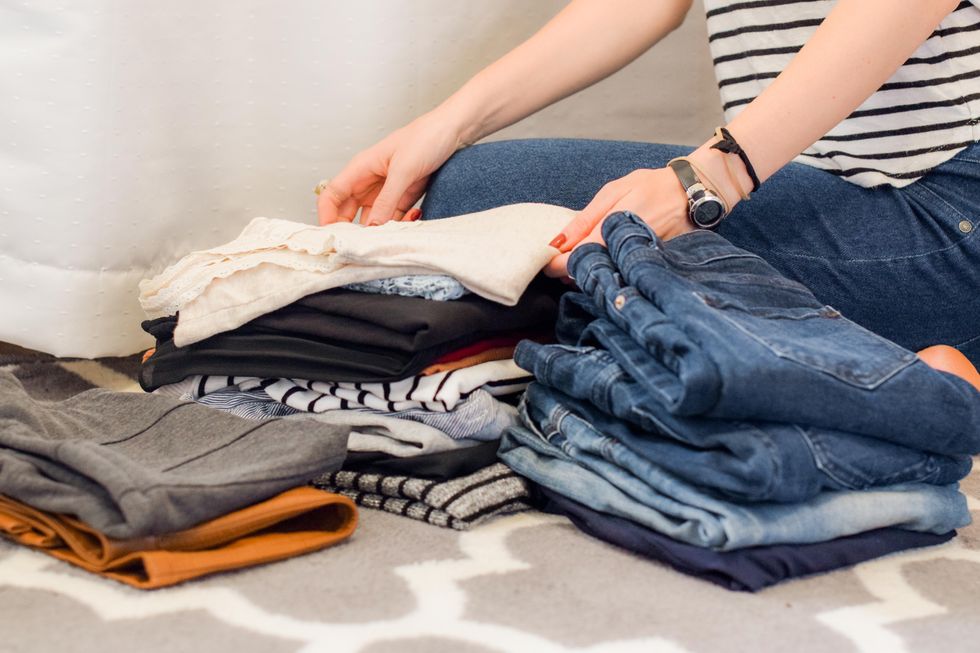 Sarah Brown via Unsplash
The most obvious choice for those unwanted pairs of mud-green sweat socks and that same fluffy robe you get every year from your Aunt Judy is to donate them. Just round up everything you don't want and Google the donation center closest to you.
This is also a fantastic excuse to purge your closet of that pile of stuff you've been meaning to get rid of. A few bags of give-away-clothes will get your spring cleaning out of the way early.
Sell Them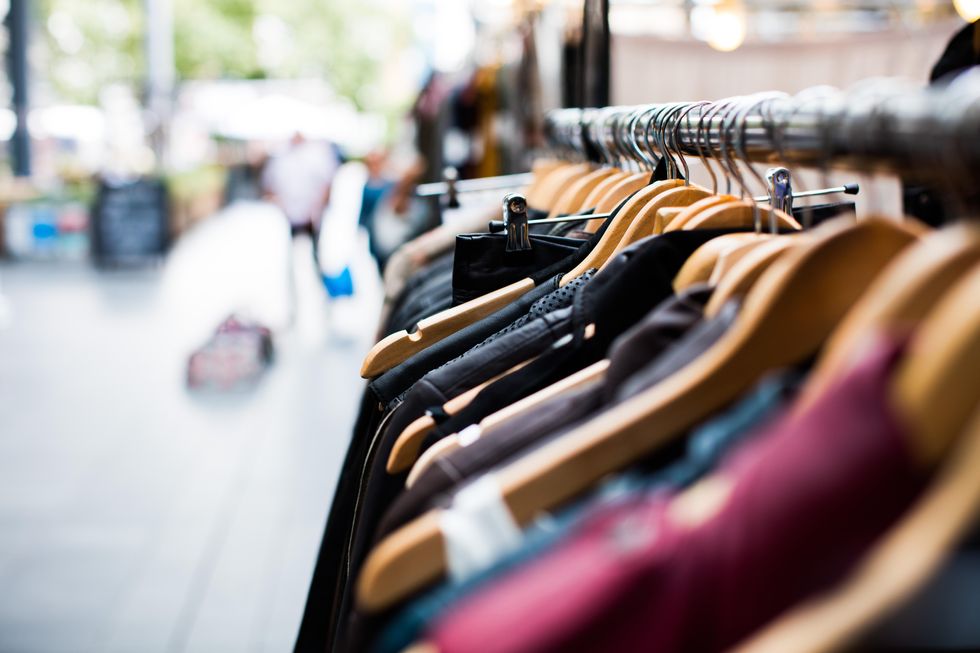 Artificial Photography via Unsplash
Resale websites are all the rage right now. If you got a pair of pants that don't fit or a sweater that isn't your style, resell them on a website dedicated to just that. Sites like Poshmark, Mercari, and DePop are known for selling those trendy pieces of clothing you barely used.
Thrifting has never been hotter. Hop on the trend while people are constantly perusing sites for the hottest deal. Then reward yourself for being so virtuous, by dropping the cash on some fabulous things you'll actually wear!
Re-Gift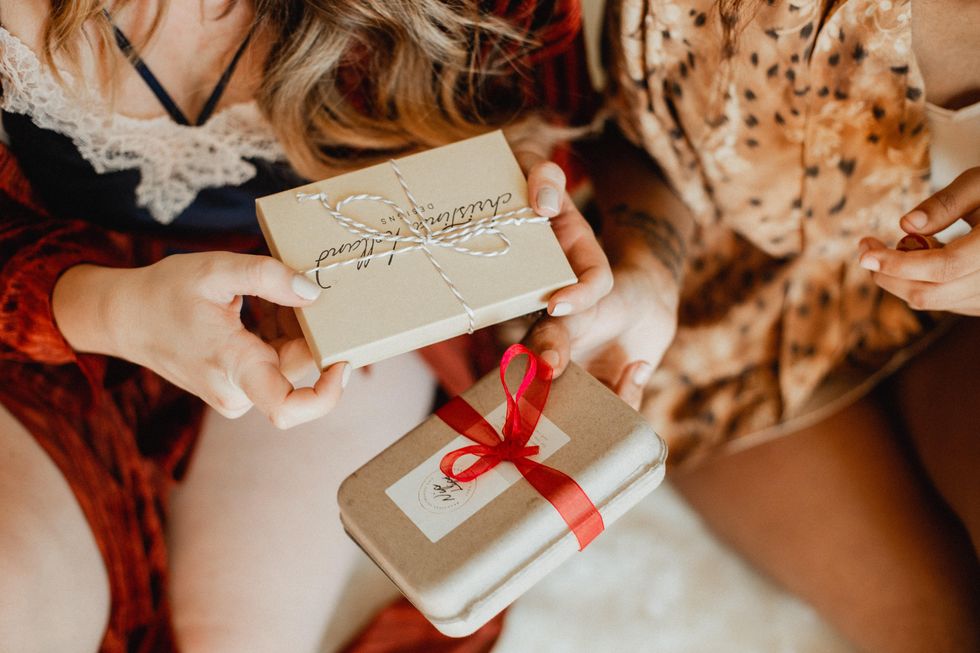 Jackie S via Unsplash
If you got something that you think one of your friends or family can benefit from, why not give it to them? There's no shame in revealing that it was a gift and you don't want it anymore…as long as you aren't re-gifting to the person who gave it to you!
Or, keep the gifts to re-gift at a later date. You never know when you're going to need a last minute gift. You'll thank yourself later.
Attempt a Return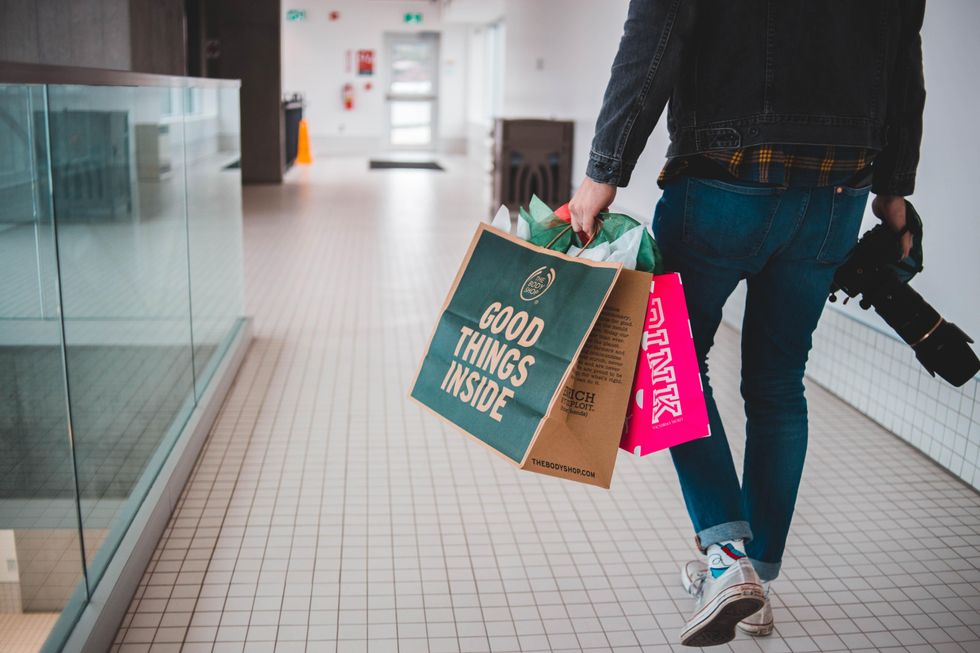 Erik McLean via Unsplash
If your item still has a tag, you can make a valiant effort to return to the store. If you can make your case, many stores won't want to fight you on it. They may be forgiving and grant you store credit at the very least.
A foundation of democracy and social justice, public libraries are one of the last completely free social spaces in the US—but with heavy funding cuts and shutdowns, they risk closing indefinitely.
Did you know that there are more public libraries in the United States than there are Starbucks cafes?
Public libraries have long been the pillar of communities. A foundation of democracy and social justice, libraries provide endless amounts of information to the masses.
Despite popular beliefs through the last decade, the public library is not a dying establishment. Instead, they are adapting and evolving to meet community needs. Public libraries across the US offer over 391 million ebooks at an expansion rate of 30% a year. They have also seen vast increases in program offerings. And in light of the need to adapt to a new world amidst the upsets of 2020, libraries are constantly formulating important new ways to meet people's needs.
Yet studies show that the number of people visiting public libraries has slowly but surely decreased over the past few years. Maybe this is because of large cuts in funding to public libraries—or maybe this is how governments are justifying such heavy cuts in funding.
Either way, among shutdowns and widespread economic turmoil, public libraries remain a vital part of society, and here's why:
1. Libraries create a sense of community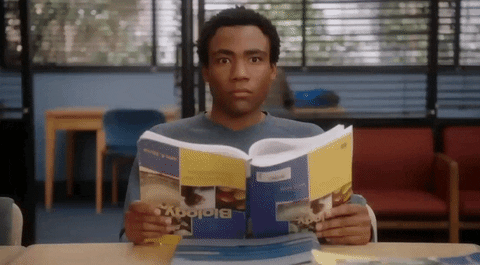 Giphy
Research shows that people engaged with their local libraries tend to feel more connected to their community as a whole. Libraries have long been considered safe havens—free and resourceful meeting places for all community members.

2. Libraries can save you money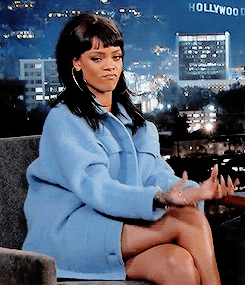 Giphy
Did you know that many college textbooks can be rented out and renewed throughout college courses? Not only can you save money on renting books, but libraries also can save you money on movies, magazines, and newspapers. Many libraries are adapting other free rentals such as tools and musical instruments, and others offer free classes ranging from toddler and child activities to personal development classes.
Most libraries offer free accounting services as well. During tax season, check to see if your library offers free tax filing with an accountant. In addition, libraries in urban settings often offer reduced admission prices to local museums.
Still curious about how much you can save by using library services? This unique tool was created to help you estimate how much money you could save annually by using services from a public library.
3. Libraries benefit children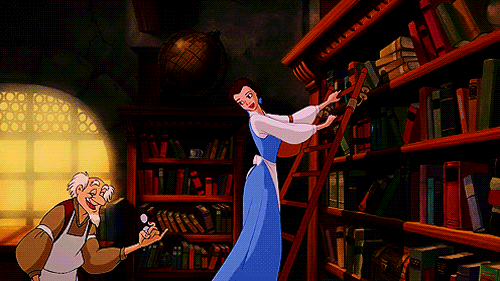 beauty and the beast book GIFGiphy
Toddler storytime is a great first class to introduce little ones to the library and foster a lifelong love for reading. Early childhood literacy is important, and the earlier a child has access to public libraries, the more efficient and life long the access will be, according to the International Federation of Library Association.

Makerspaces, found in most libraries, engage children in the process of building and creating things with real tools and objects. Classes offer opportunities to learn in a wide array of subjects, including popular STEM topics. Libraries also provide a safe environment for kids to play, learn, and socialize after school.
Threats to Public Libraries
COVID-19
The Public Library Association (PLA) has implemented an extensive response plan to aid in public libraries' recoveries amidst the pandemic. Libraries are expanding online resources available to the public through online courses and materials available to electronically rent.
The Library Stabilization Fund Act, proposed in Congress this past July, would establish $2 billion in funding for public libraries. These funds would help to save over 370,000 library jobs, bolster high-speed internet access, provide resources for remote learning in education, and much more.
Funding Cuts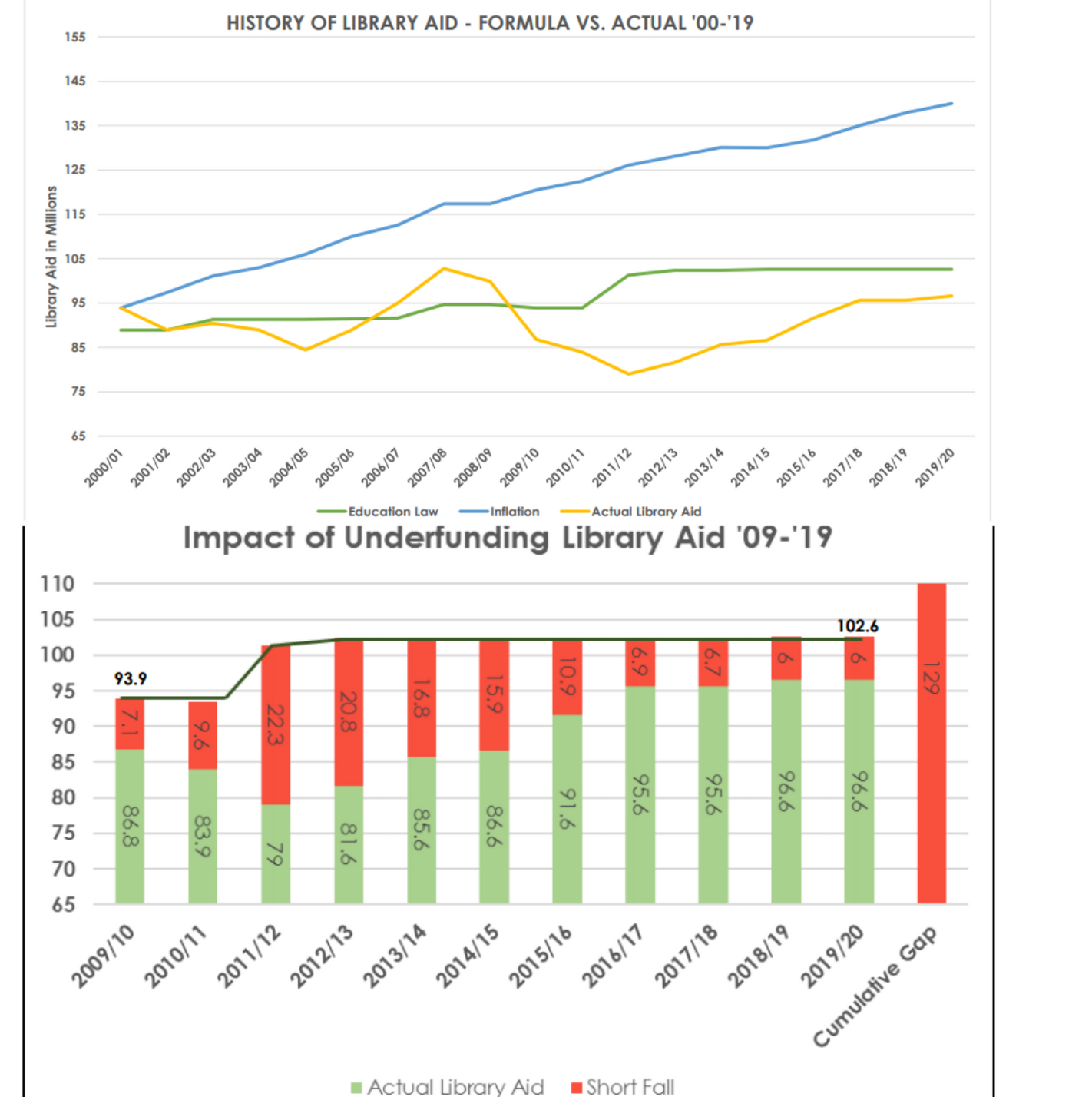 For the fourth consecutive year, the ALA reports that the White House has eliminated the Institute of Museum and Library Services (IMLS) from the FY21 federal budget. Likewise, public library funding is being cut at the state level. In New York State, funding is at the same levels as two decades ago. My own city's public library has faced talks of closure and has seen huge cuts, which in turn caused New York State to remove the library's status as an NYS central library.

How You Can Help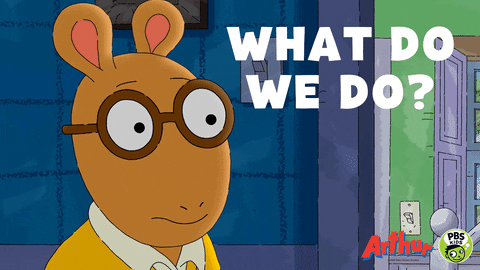 Giphy
Check for your state library association here and find specifics on what you can do in your state, including information and templates you can use to contact elected officials.
Use this ALA form to send a message to urge congress to support current funding bills.

Join the Libraries Transform campaign for great marketing resources you can share.
While this year's virtual National Library Legislative Day has already passed, you can check if your state has a special date for library advocacy, as many do.