We've all been there. You were gifted a dumb present that you'll never in a million-zillion years ever use and you're too polite to tell anyone any differently. It sits at the bottom of your drawer for months, then years. And when you finally feel like enough time has passed, you can throw it out in good conscience.
A return is almost always out of the question. Plus, gift givers don't often include a return receipt, and we all know we wouldn't dare ask for one. I'd rather admit to a crime than confess I don't like a gift - how insulting to the gifter's sense of aesthetics.
And-hey, I have limited drawer space. Who can keep these unwanted gifts for six months when there isn't any space for them? I hate clutter, and unwanted gifts are just that.
This year, I am making an effort to swiftly remove any unwanted gifts from my house without hurting anyone's feelings…and potentially benefiting others. As the old saying goes, one man's trash is another man's treasure. And thank goodness for that.
From the The Guardian:
"According to research published this week by the consumer body, one in four people (24%) received an unwanted or unsuitable gift for the Christmas of 2021. Meanwhile, a separate study by the personal finance comparison site Finder said £1.2bn was wasted on unwanted Christmas gifts each year."
Come to terms with the fact that you will never use that gift and follow these quick tips to offload those unwanted gifts:
Donate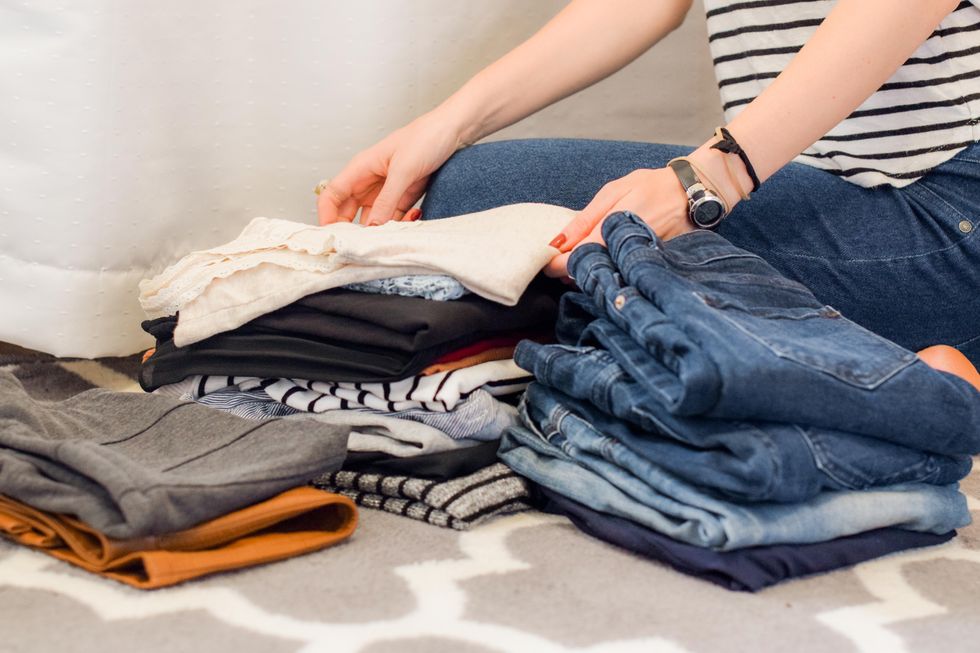 Sarah Brown via Unsplash
The most obvious choice for those unwanted pairs of mud-green sweat socks and that same fluffy robe you get every year from your Aunt Judy is to donate them. Just round up everything you don't want and Google the donation center closest to you.
This is also a fantastic excuse to purge your closet of that pile of stuff you've been meaning to get rid of. A few bags of give-away-clothes will get your spring cleaning out of the way early.
Sell Them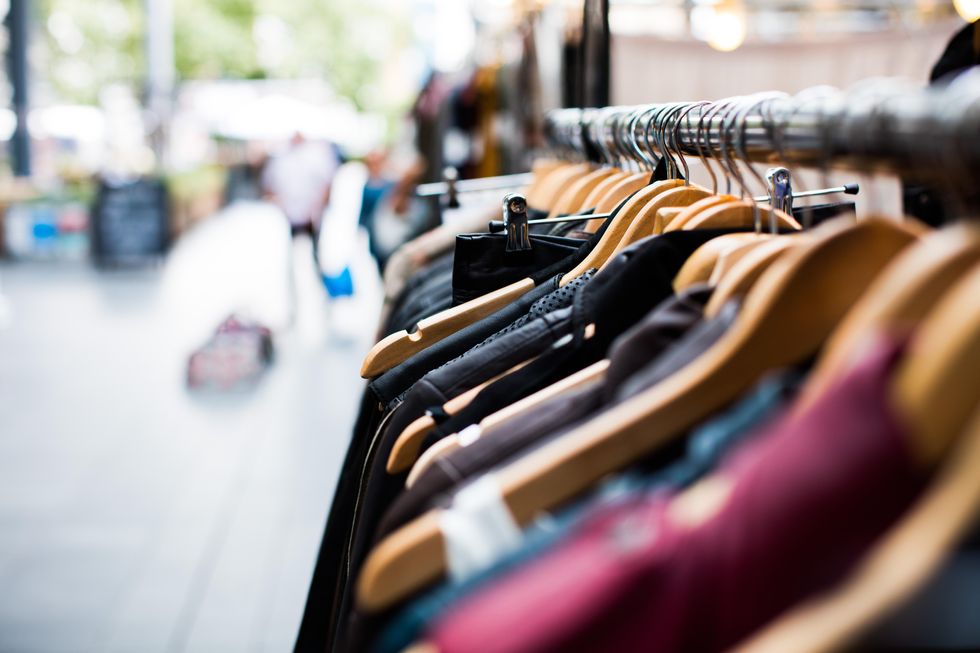 Artificial Photography via Unsplash
Resale websites are all the rage right now. If you got a pair of pants that don't fit or a sweater that isn't your style, resell them on a website dedicated to just that. Sites like Poshmark, Mercari, and DePop are known for selling those trendy pieces of clothing you barely used.
Thrifting has never been hotter. Hop on the trend while people are constantly perusing sites for the hottest deal. Then reward yourself for being so virtuous, by dropping the cash on some fabulous things you'll actually wear!
Re-Gift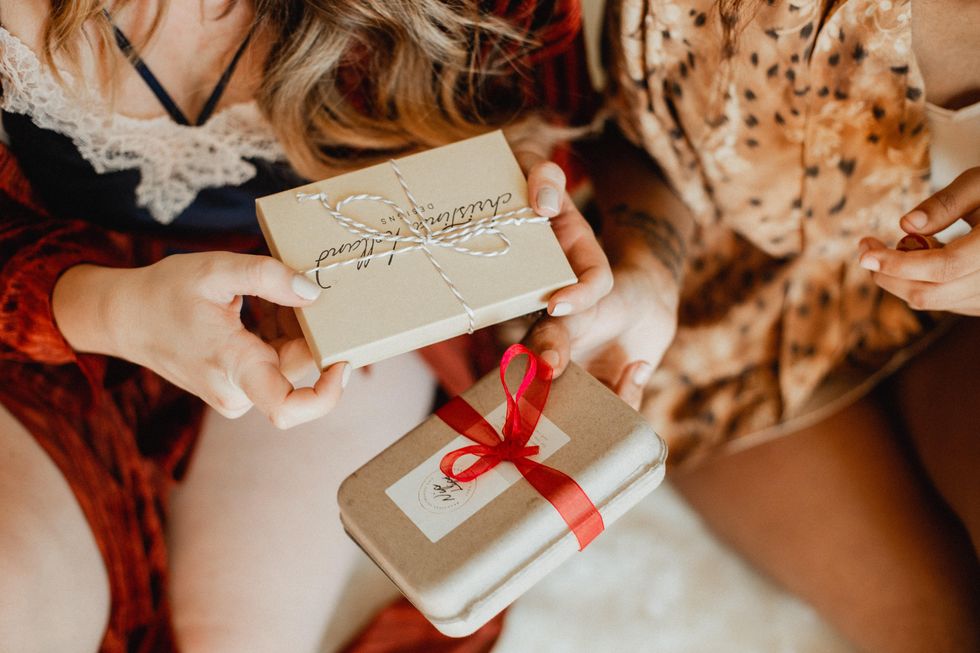 Jackie S via Unsplash
If you got something that you think one of your friends or family can benefit from, why not give it to them? There's no shame in revealing that it was a gift and you don't want it anymore…as long as you aren't re-gifting to the person who gave it to you!
Or, keep the gifts to re-gift at a later date. You never know when you're going to need a last minute gift. You'll thank yourself later.
Attempt a Return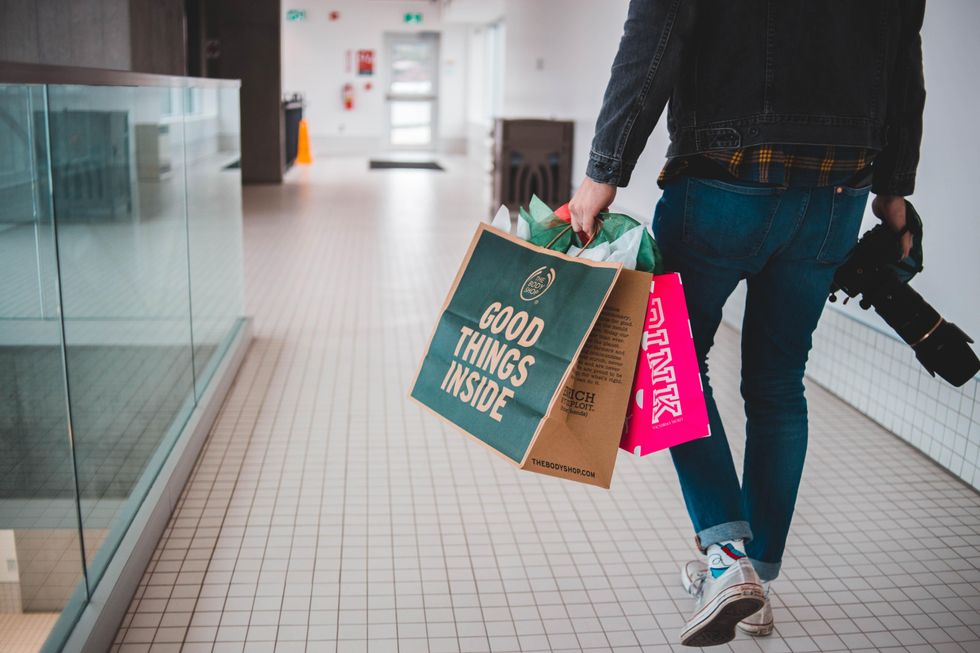 Erik McLean via Unsplash
If your item still has a tag, you can make a valiant effort to return to the store. If you can make your case, many stores won't want to fight you on it. They may be forgiving and grant you store credit at the very least.
Over the past month, both Haiti and Afghanistan have been pummeled by tragic disasters that left devastation in their wake.
In Haiti, a 7.2 magnitude earthquake erupted, leading over to 2,189 deaths and counting. A few hours later, in Afghanistan, Kabul fell to the Taliban just after U.S. troops had pulled out after 20 years of war.
In many ways, these disasters are both chillingly connected to US interference. The United States invaded Haiti in 1915, ostensibly promising to restore order after a presidential assassination but really intending to preserve the route to the Panama Canal and to defend US creditors, among other reasons.
But the US forces soon realized that they were not able to control the country alone, and so formed an army of Haitian enlistees, powered by US air power and intended to quell Haitian insurrection against US controls. Then, in 1934, the US pulled out on its own, disappointed with how slow progress was going. Haiti's institutions were never really able to rebuild themselves, leaving them immensely vulnerable to natural disasters.
Something similar happened in Afghanistan, where the US sent troops and supported an insurgent Afghan army – only to pull out, abandoning the country they left in ruins, with many Afghans supporting the Taliban.
In both cases, defense contractors benefited by far the most from the conflict, making billions in profits while civilians faced fallout and devastation. While the conflicts and circumstances are extremely different and while the US is obviously not solely to blame for either crisis, it's hard not to see the US-based roots of these disasters.
Today, in Haiti and Afghanistan, civilians are facing unimaginable tragedy.
Here are charities offering support in Afghanistan:
1. The International Rescue Committeeis looking to raise $10 million to deliver aid directly to Afghanistan
2.CAREis matching donations for an Afghanistan relief fund. They are providing food, shelter, and water to families in need; a donation of $89.50 covers 1 family's emergency needs for a month.
3. Women for WomenInternational is matching donations up to 500,000 for Afghan women, who will be facing unimaginable horrors under Taliban control.
4. AfghanAid offers support for people living in remote regions of Afghanistan.
5.VitalVoicessupports female leaders and changemakers and survivors of gender-based violence around the world.
Here are charities offering support in Haiti:
1. Partners in Healthhas been working with Haiti for a long time, and they work with the Department of Health rather than around them, which is extremely important in a charity.
2. Health Equity Internationalhelps run Saint Boniface Hospital, a hospital in Haiti close to the earthquake's epicenter.
3. SOILis an organization based Haiti, "a local organization with a track record of supporting after natural disasters." They are distributing hygiene kits and provisions on the ground to hospitals and to victims of the earthquake.
4. Hope for Haitihas been working in emergency response in Haiti for three decades, and their team is comprised of people who live and work in Haiti. They focus on supporting children and people in need across Haiti.