Image courtesy: Broadway World/Shutterstock
Monday night, I left the Barrymore theater in awe, inspired, and excited to tell anyone with ears how incredible the Broadway revival of August Wilson's The Piano Lesson was from start to finish.
---
To be honest, I wasn't sure how it would turn out with such a star-studded cast consisting of Samuel L. Jackson, Danielle Brooks, and John David Washington, with Samuel's wife, LaTanya Richardson Jackson, directing. But boy, did they not only exceed my expectations, they brought such personality and fire into their characters.
The Piano Lesson is a play about family, inheritance, and heritage and how best to honor that heritage. Wilson's play opened at Broadway's Walter Kerr Theatre in 1990, and ran for over 10 years, winning multiple awards, including a Pulitzer Prize for Drama.

Set in 1936, the story revolves around two adult siblings who cannot agree on what to do with a family heirloom: a piano carved with the faces of their enslaved ancestors. One insists on keeping the piano as a reminder of their ancestors' hardships, while the other, a sharecropper, wants to sell the piano to buy the land where their ancestors worked, believing that to be the best way to honor them.
The show brings to light the experience, trials, and tribulations many African Americans faced during the great depression. Wilson's authentic writing, paired with the talent placed on stage – particularly Brooks, who delivered a show-stealing performance – creates an experience like no other.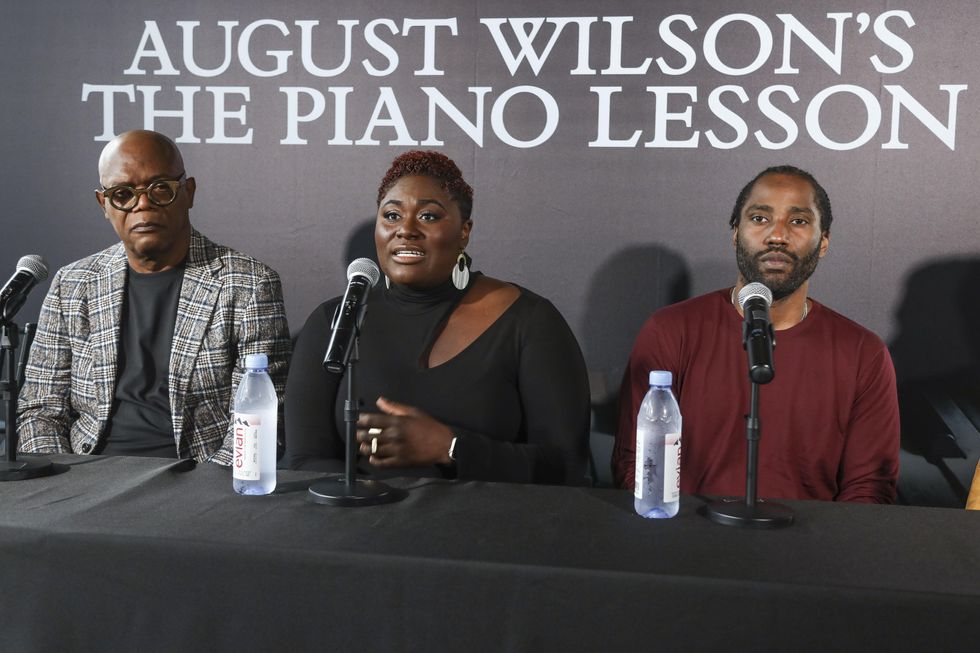 Credit: Andy Kropa/Invision/AP/Shutterstock
Believe me when I say you must see this before it leaves Broadway! I know I'm happy I was able to snag tickets.
Until you get your tickets to The Piano Lesson, here are other noteworthy plays included in August Wilson's Pittsburgh Cycle:

Jitney
Two Trains Running
King Hedley
Gem of the Ocean
Radio Golf
It's safe to say I'll be delving further into Wilson's works and eagerly awaiting both the film adaptation of The Piano Lesson and the next of his plays to make it to Broadway!
The Piano Lesson is only playing at the Barrymore Theatre for 17 weeks. Get your tickets before it's too late – you don't want to miss this cast or this show!