Himmel + Meringoff Properties knew the facade was dangerous for months and failed to act.
Our entire office building at 729 7th Ave has been locked down today after a woman was killed by falling debris right outside our windows. Our building's owner, Himmel + Meringoff Properties, is at fault.
According to city building records uncovered by the New York Times 729 7th Ave was cited in April 2019 for "failure to maintain exterior building facade and appurtenances." The inspectors pointed to "damaged terra cotta at areas above 15th floor in several locations which poses a falling hazard for pedestrians."
Our office is located right near Time Square. 49th Street, directly below, is one of the busiest streets in New York, with easy access to Rockefeller Center and tons of train lines including the N,R,W, B, D, F, and M trains. The M&M Store is steps away. All of this is to say, if a chunk of terra cotta facade fell at almost any point in time, there's a high likelihood that someone would be on the ground below to potentially get hit.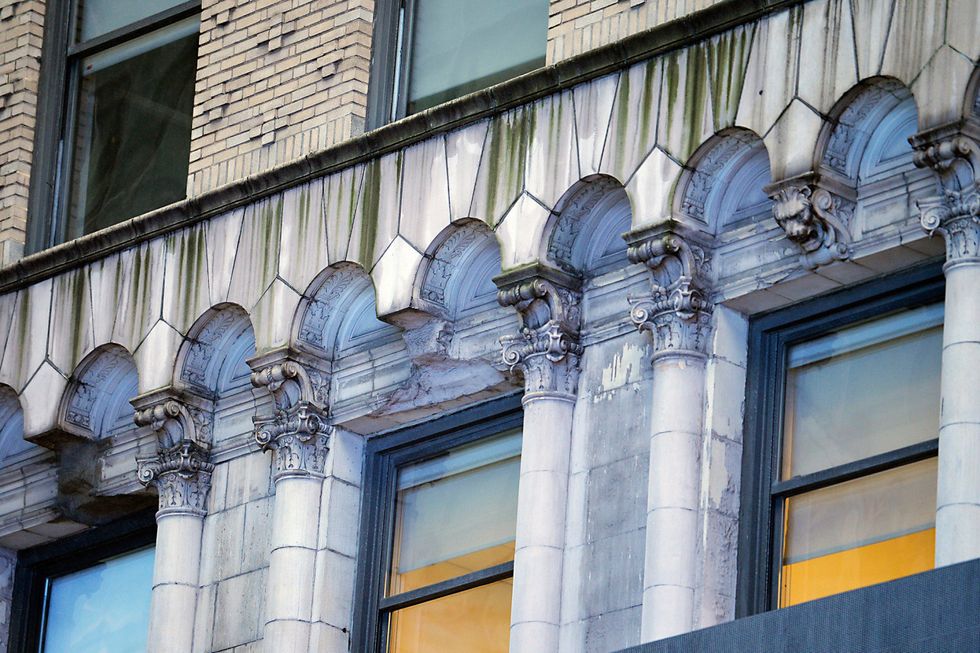 The facade of 729 7th Ave. Matthew McDermott
Tragically, that's exactly what happened. After eight months of building management's failure to address the citation, a piece of the facade fell and killed a 60-year-old woman.

This is not a random tragedy. This poor woman's death was entirely preventable. It's unclear why Himmel + Meringoff Properties failed to address the citation after eight months. It's likely that their failure was based entirely around a desire to save money, but eight months is an incredibly long time to let such a clear threat to people's lives go unaddressed. A tragic outcome like this should have been expected, and the building's owners must be held responsible.
New York infrastructure is failing, and capitalist interests incentivize greedy building owners' failure to act. Capitalism kills.