The Trump-Twitter Industrial Complex continues to fester and mutate.
This week, President Donald J. Trump tweeted a false statement about mail-in ballots.
He wrote that secretaries of state were sending mail-in ballots to every person, when actually states are only sending out ballot applications. For the first time, Twitter jumped in to fact-check Trump's statement, adding a link to a webpage full of information about mail-in ballots.
Keep reading...
Show less
I want murder hornets to kill me.
Dear God,
Hey. It's me. I know we don't talk much, but it's finally time for me to reach out.
Keep reading...
Show less
Workers at Amazon, Target, Instacart, and other companies were planning to strike May 1.
In just the most recent example of his utter uselessness and misdirected energy, President Trump has declared May 1, 2020, as Law Day in the United States.
"We know that our Republic can continue to shine as a beacon of liberty only if Americans diligently defend our Constitution and ensure that its limits are strongly enforced," reads a statement signed by Trump on the official White House website. "On this Law Day, I urge all Americans to honor our shared inheritance of respect for the principles of the rule of law, limited government, and individual liberty. Let us rededicate ourselves to remaining ever vigilant in defending our rights secured by the Constitution so that our experiment in self‑government continues in perpetuity."
This coincides with the massive strike scheduled to occur May 1 by essential employees at Amazon, Whole Foods, Target, Walmart, Instacart, and other companies in demand of better protections and benefits in the wake of the health crisis. Over the past few weeks, organizers have called for shoppers to boycott such companies and participate in the strike in support of essential workers.
Trump's unanticipated declaration of Law Day, then, scans as a deliberate effort to suppress workplace strikes. Many of his supporters have been protesting stay at home orders and mask mandates, despite evidence suggesting that reopening the country this early could pose greater risk. Those who dismiss these preventative measures often claim to do so on the basis of protecting the country's economy, seemingly without taking into account the health care workers who have been serving on the front lines of the virus.
Trump's statement continues: "I urge all Americans, including government officials, to observe this day by reflecting upon the importance of the rule of law in our Nation and displaying the flag of the United States in support of this national observance; and I especially urge the legal profession, the press, and the radio, television, and media industries to promote and to participate in the observance of this day."
Instead of sanctifying a 200-year-old document, Trump must focus his energy on undoing the damage he's done as the crisis takes over. The Americans who have died of the virus have him to blame.
COVID-19 should not be a partisan issue.
Candace Owens, a right wing activist well-known for speaking out against anything any democrat does, took to Twitter today to share that she is actively spreading COVID-19.
Owens' tirade was triggered by an experience in Whole Foods in which her and her husband were asked to put on medical masks or otherwise cover their mouths. Apparently, Owens was unaware of D.C. Mayor Muriel Bowser's April 8 mandate requiring customers to "wear a mask or mouth covering" when shopping. According to Owens, this polite request to do her part in stopping the spread of a deadly virus is an indication that the country is "spiraling into tyranny."
Keep reading...
Show less
How to save the earth while in quarantine.
Are you angry about the current state of the world and how COVID-19 is being handled by elected officials? Just wait until you hear about how they're handling the Earth.

This month, the Environmental Protection Agency basically late night FaceTimed all of the major corporations and oil companies in the United States and said, "Hey guys, I know this whole quarantine thing is rea–lly harshing your unlimited profit vibe, so here's a free pass to just like, pollute as much as you want–as a treat." Because the country is so wrapped up in navigating this corona chaos, the Trump administration has begun quietly undoing decades of protections against wide range environmental degradation without consequences. This is SUPER bad news, because not only does pollution worsen public health substantially, it also accelerates climate change, which is the chronic illness underlying coronavirus's acute symptoms.
Climate change is complicated. It's tied into pretty much every system of oppression you can imagine, and its sneaky nature proves hard to communicate because it affects communities in ways that aren't usually overt. There is no global warming mascot, no fire breathing antagonist that clomps up and down your neighborhood screaming, "THE END IS NIGH!" Rather, it shows up disguised as increased respiratory and water-born illnesses, reduced crop yield, and displaced refugees crossing borders— things that belong to other departments in the state house who are much more worried about the here and now than the then and there. Sometimes climate change declares itself like a rude dinner guest: barraging the world with floods, hurricanes, and fires. But as both the US president and the Prime Minister of Australia have attested, that's, like, totally unrelated—except it couldn't be more related.
So, how do we fight this beast with 1,000 heads? Where do we even start? And how the f*ck are we supposed to get anything done when there's a motherf**king GLOBAL PANDEMIC actively ruining all of our lives?
Here is some good news. One: We're all stuck at home, which gives us a lot of time to mess around on TikTok, but it also gives us a lot of time to learn something new. Two: it's Earth Month, which means that every environmental organization is running at 100mph trying to pump out as much radicalized educational content as possible. This is a very specific intersection in history in which you now have both the time and resources to go from a generally freaked out layperson to a radicalized and prepared activist. Knowledge is power, and if you know where to look, the Internet is just teeming with knowledge.
So, as you heat up that fourth box of Mac & Cheese, here are some ways you can learn to dismantle oppressive structures and tear down the establishment without even brushing your teeth.
READ
Congratulations! You opened a book today after staring at it for 2 weeks. Bonus points if it's written by a person with the first name Naomi.
1. This Changes Everything - Naomi Klein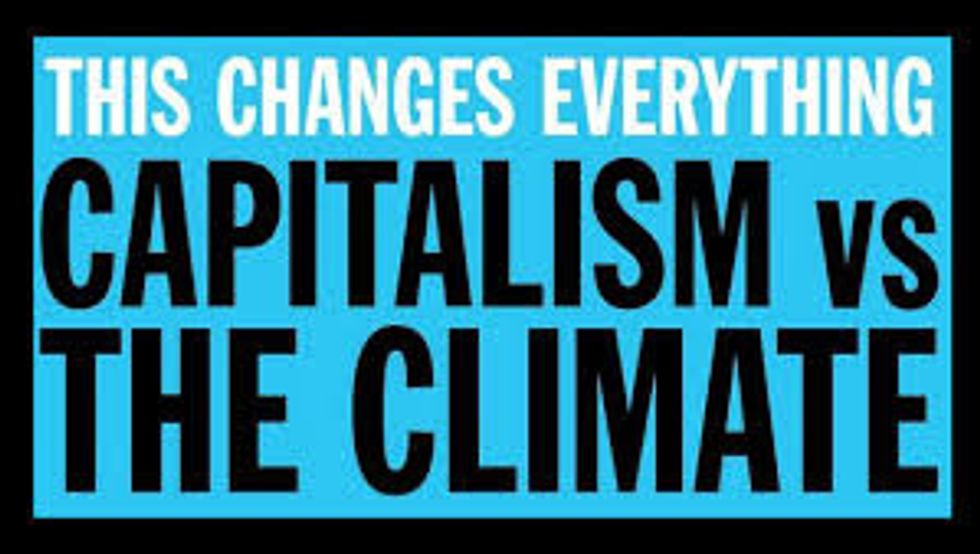 Naomi Klein has been researching the environment since way before it was "cool" and "sexy" to care about the Earth. This book examines the way that major corporations just literally vomit carbon dioxide into the atmosphere without nearly enough measurement or regulation.

2. Merchants of Doubt - Naomi Oreskes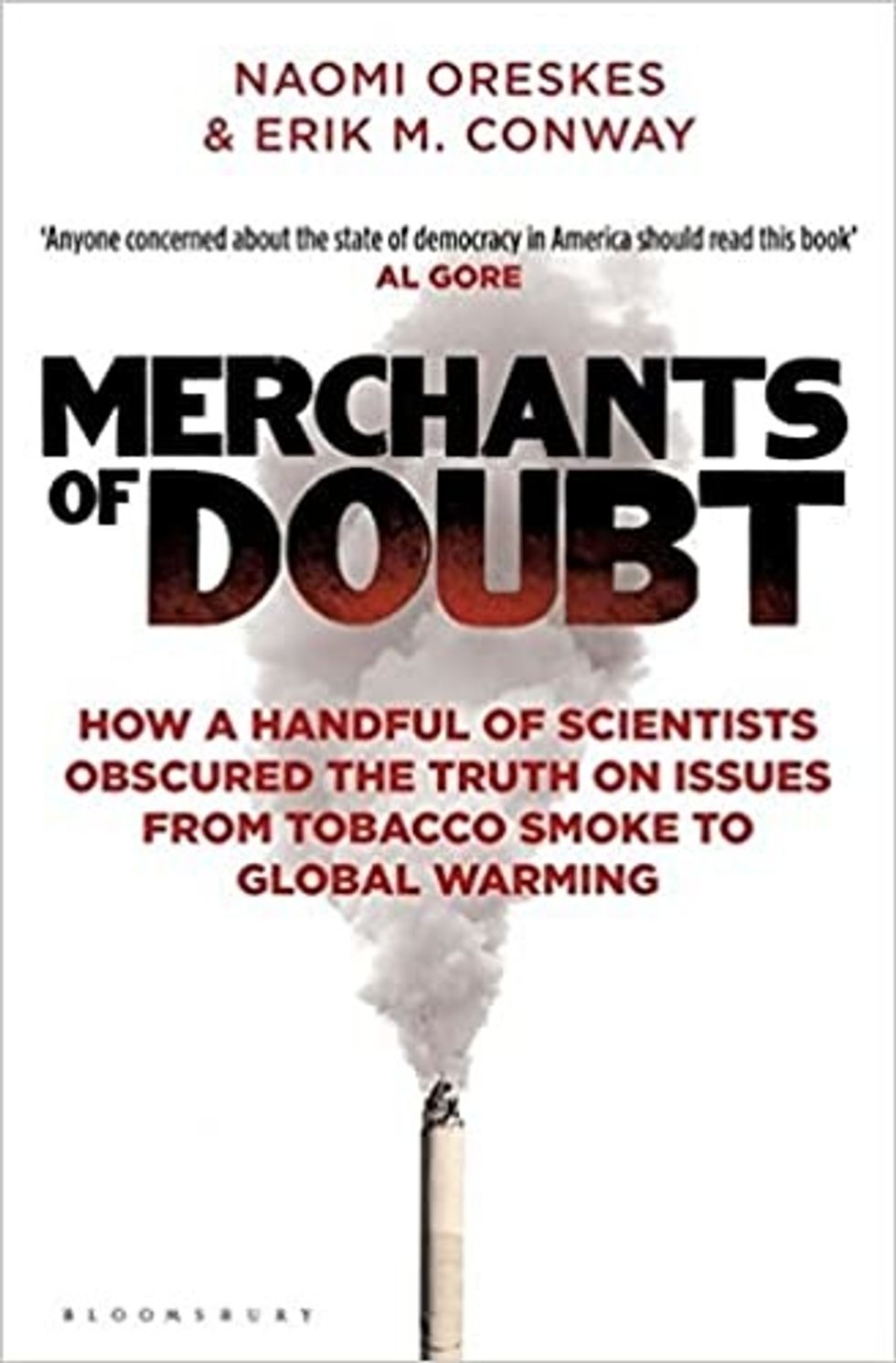 This book shows how the same guys that affected public opinion on cigarettes and health way back when are the same guys who are spewing misinformation about the climate crisis. This book will show you that climate change needs a public relations specialist just as much as any of the Kardashians.

3. On Fire: The Burning Case for a Green New Deal - Naomi Klein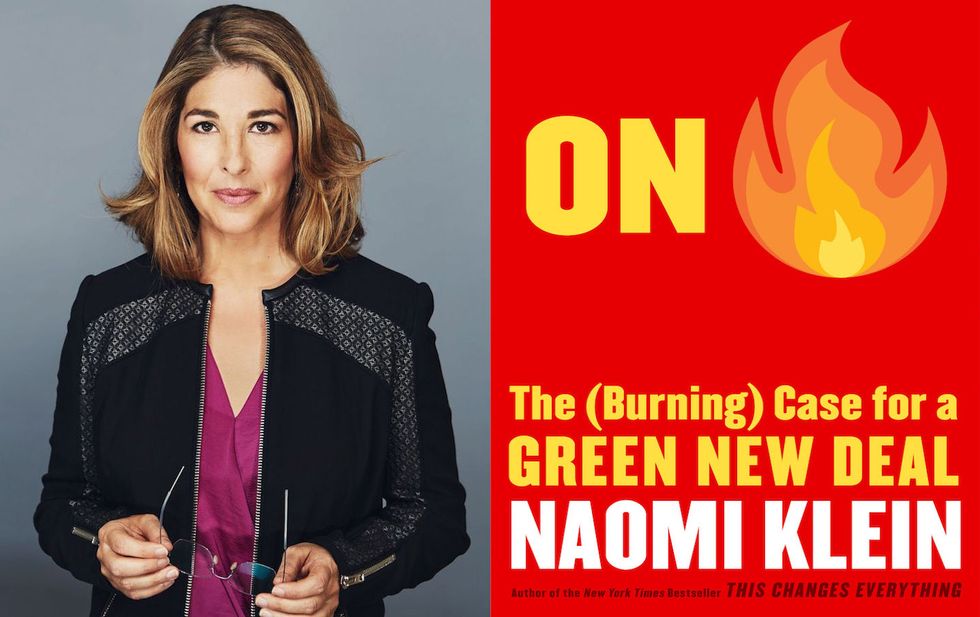 As our world starts to look like the meme of that dog saying, "This is fine," Naomi Klein delineates how the Green New Deal has the opportunity not only to save our planet, but the livelihoods of the people that inhabit it.

WATCH
If you're going to be laying in bed in a half-dissociative state, you may as well be learning something. Here are some documentaries that simultaneously ruined my life and radicalized me to make change.
1. An Inconvenient Sequel: Truth to Power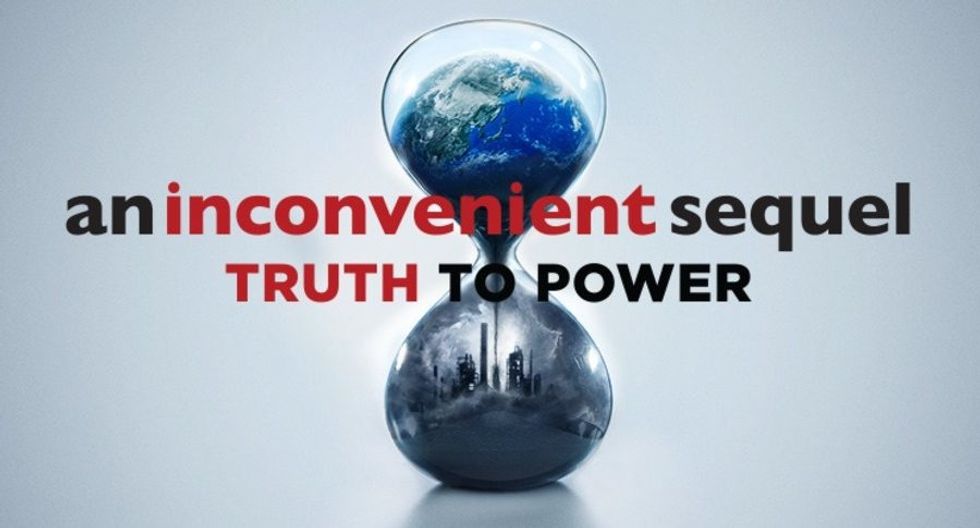 Ya boi, Al Gore, is BACK to remind us that change is possible and that it starts with us.
2. Chasing Coral
Chasing Coral | Official Trailer [HD] | Netflix www.youtube.com
I watched this movie while I was working at an aquarium and cried my way through the rest of my internship. This movie features childhood dreams, party boats, and a school bus-turned-education-mobile.

3. Before the Flood
Before the Flood Official Trailer #1 (2016) Leonardo DiCaprio Documentary Movie HD www.youtube.com
This is the movie that made me give up red meat and frat boys. Mostly red meat. Thanks Leo.

4. A Message From the Future
A Message From the Future With Alexandria Ocasio-Cortez www.youtube.com
This is a short video that explains what the future looks like with a Green New Deal. It may be due to the beautiful stop-motion painting that makes up the film, but if you ask me, the future looks BANGIN'.

5. Erin Brockovich
Erin Brockovich - Trailer www.youtube.com
THIS IS THE PINNACLE OF ECOFEMINIST CINEMA. JULIA ROBERTS IS A JUSTICE-SEEKING, LEOPARD PRINT-WEARING QUEEN.

JOIN
Joining a climate org helps makes the fight for the planet feel WAY less lonely and WAY more possible. Here's a list of climate orgs with local chapters across the U.S./World.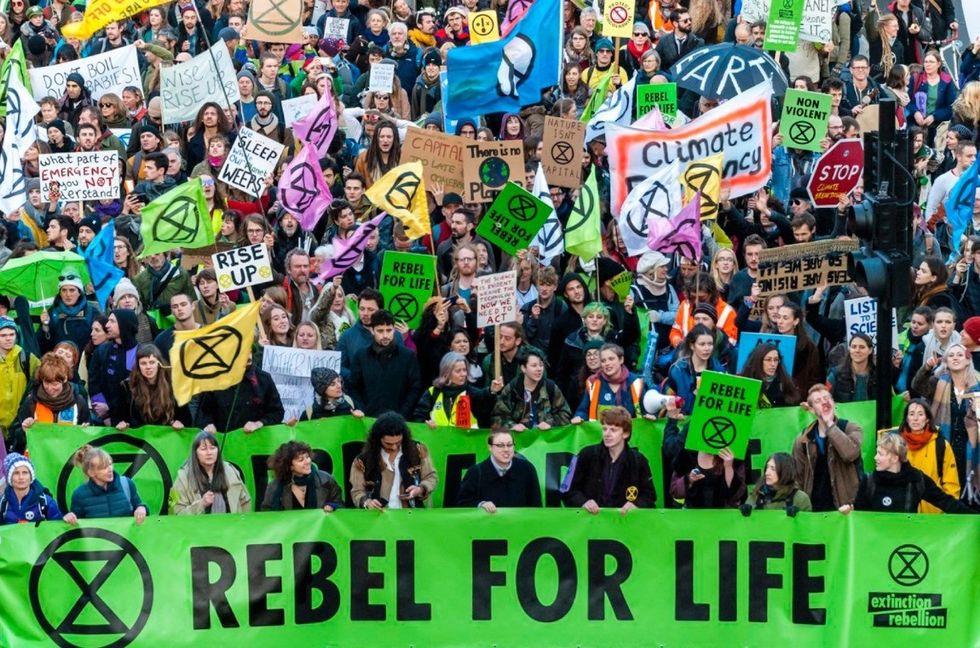 "Extinction Rebellion is an international movement that uses non-violent civil disobedience in an attempt to halt mass extinction and minimise the risk of social collapse."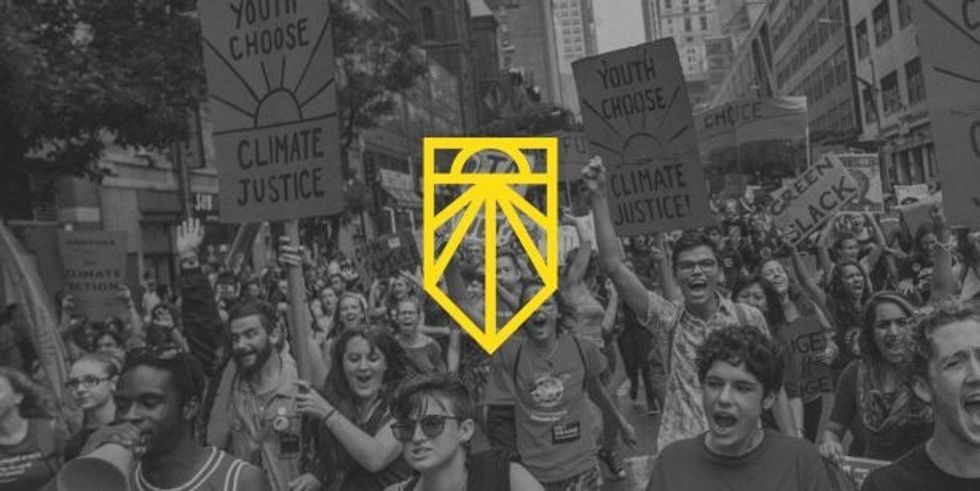 "WE ARE SUNRISE. We're building an army of young people to stop climate change and create millions of good jobs in the process."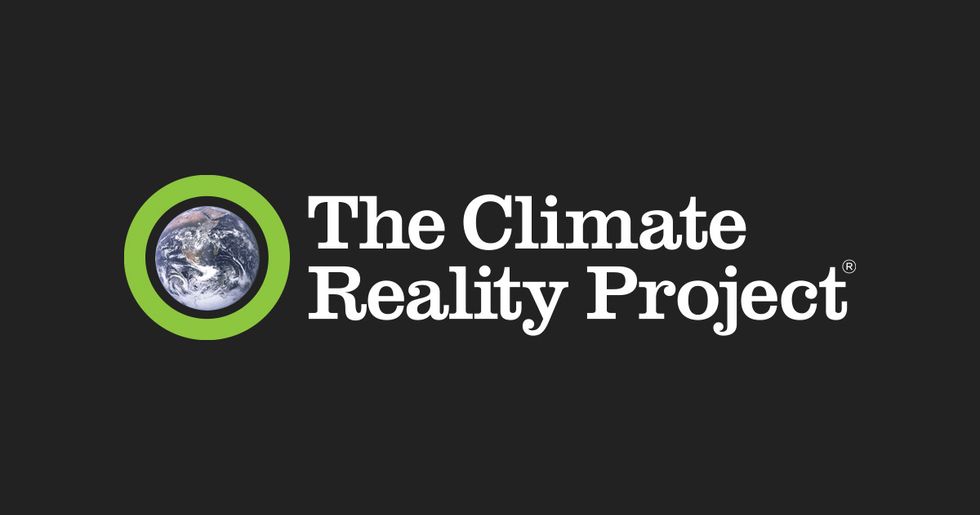 "Today, as Climate Reality, we're a diverse group of passionate individuals who've come together to solve the greatest challenge of our time. We are activists, cultural leaders, organizers, scientists, and storytellers committed to building a sustainable future together."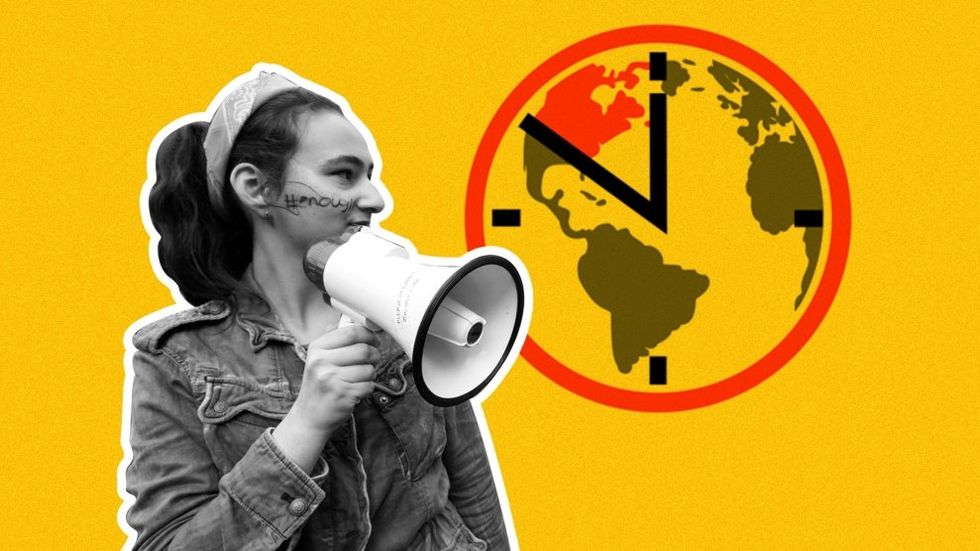 "Zero Hour is a youth-led movement creating entry points, training, and resources for new young activists and organizers (and adults who support our vision) wanting to take concrete action around climate change."


"CCL empowers everyday people to work together on climate change solutions. Our supporters are organized in more than 400 local chapters across the United States. Together we're building support in Congress for a national bipartisan solution to climate change."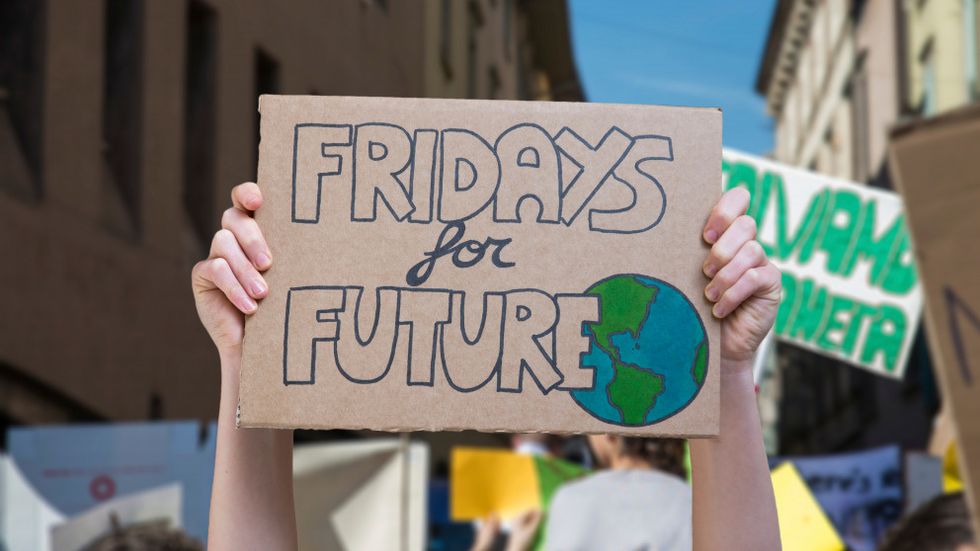 "#FridaysForFuture is a movement that began in August 2018, after 15 years old Greta Thunberg sat in front of the Swedish parliament every schoolday for three weeks, to protest against the lack of action on the climate crisis."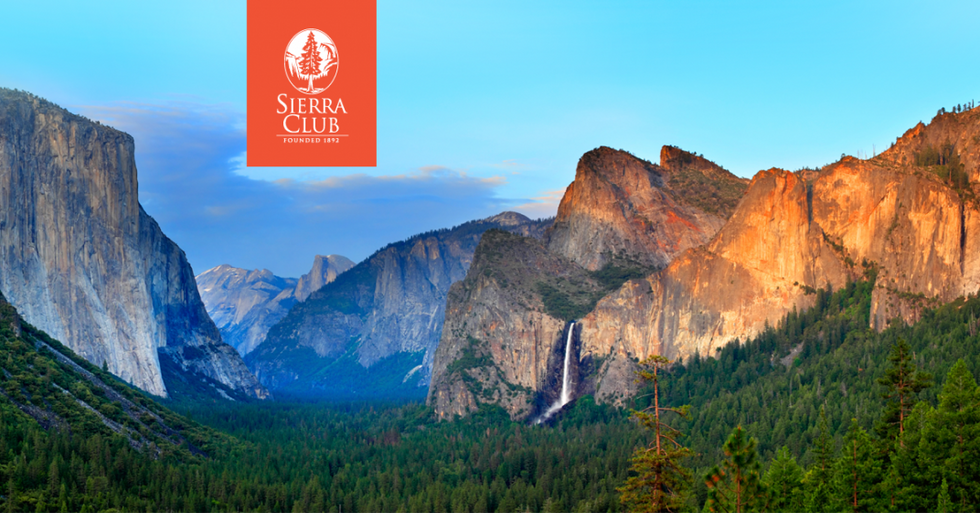 "The Sierra Club is the most enduring and influential grassroots environmental organization in the United States. We amplify the power of our 3.8 million members and supporters to defend everyone's right to a healthy world."



GET #LEARNT
Sure, you could attend a zoom training on how to increase email capture. Or, you could attend a zoom training on how to DESTROY CAPITALISM. Your choice.

From their website: "Through this campaign, Zero Hour will educate communities around the country and abroad about the systems of oppression that Zero Hour names as root causes of climate change in our platform, including Capitalism, Racism, Sexism, Colonialism, and how these systems intersect with the climate movement to form climate justice."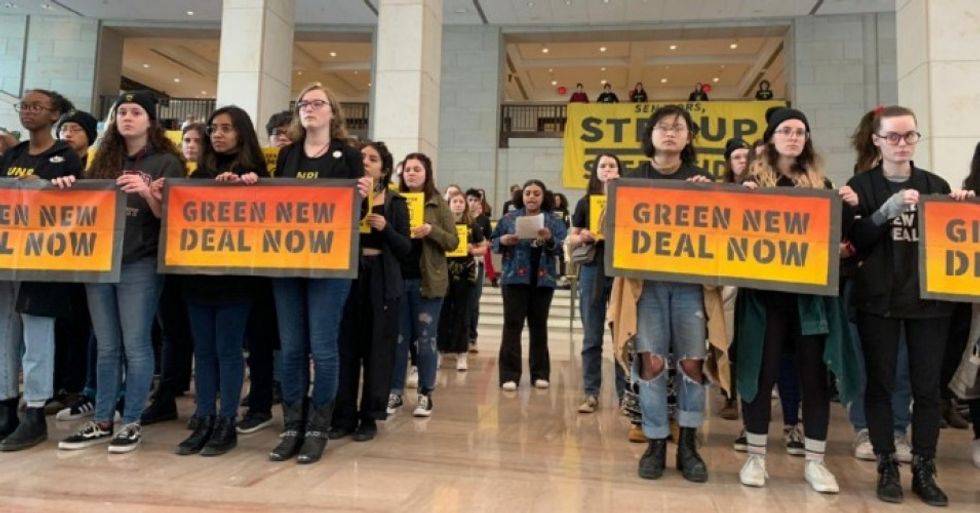 From their website: "Right now, as this pandemic sweeps our country, thousands of us are out of school and work, stuck at home. But instead of getting trapped, we're seizing this moment to become the leaders we need. Join us at Sunrise School: an online community where we're building the skills and power we need to confront the crises we currently face. At Sunrise School, you can:

Build connections with other young people who are freaked out about climate change, the coronavirus, and the state of our world.
Learn about the crises gripping our society and how to confront them.
Take action online and with small groups of others in your area while social distancing."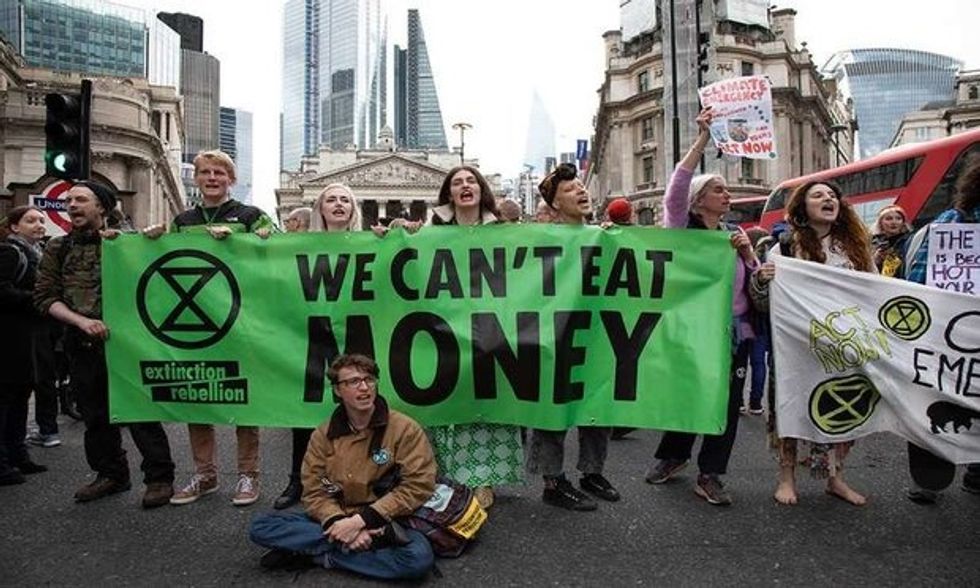 From their website: "As part of the response to coronavirus, Extinction Rebellion UK is offering AloneTogether, a Regenerative Rebellion built around:

Personal and community wellbeing
Mutual aid, community resilience, care and outreach
Actions and mobilisation
Tell the truth
Community democracy
We are still connected. We are #AloneTogether."
DO
Now that you've gleaned all of the materials to make you angry, it's time to act. Instead of giving yourself bangs or trying to put on a T-Shirt while doing a handstand, here are some actions you can do to impact the fate of the world.
1. Divest
In this era of "economic uncertainty," the last thing you want to think about is probably your investments, but one of the most powerful ways to bring about a just transition to renewable energy is to divest from fossil fuels. So if you partake in the capitalist crapshoot that is the stock market, it is possible to take any investments you may have had in oil/coal/natural gas and transition them to sustainable industries. An awesome resource for that is right here.
2. Grow Food
During WWII, victory gardens—which were planted in every available plot of land across the U.S.—produced around 40% of the fresh vegetables for the country. Citizens started their own grass-roots movement in the most literal sense of the word, and small-scale farming brought communities together in one of the most uncertain times in modern US history. Flash forward to today, when going to the grocery store feels like stumbling into the gates of Mordor, growing your own food ensures a cheap (read: free) healthy meal and a more intimate relationship to the natural processes that produce it. You could also start composting too, if you really wanted to get crazy. Here's a link to help you grow food from scraps.
3. Contact Elected Officials
Think about how many emails you get from Macy's or Oriental Trading and how annoying they are. Now think about how annoying 50,000 emails about your elected duty to protect the literal earth we live on would be. You can find your local elected officials here.
4. Virtual Strike
WE'RE TAKING TO THE STREETS! AND BY THE STREETS I MEAN OUR LAPTOPS! This year is the 50th anniversary of Earth Day, a day in which youth (and non-youth!) across the world were planning on flooding public places, disrupting the peace, and demanding that business NOT continue as usual. Now that business is most certainly not continuing as usual, the strikes are taking place virtually–with speakers, trainings and performances from all over the world. The demands remain the same, the delivery is just a little more socially distant. More info here.
Obviously, there are 85,000 other ways to get involved, fight the power, and save the planet. But, hopefully this millennial list will be just enough to open Pandora's sustainably sourced box and send you tumbling into the beautiful, chaotic, brave world of climate justice.
Welcome to the age of digital activism–don't forget to unmute your mic.
Easter weekend reflections on the impact of COVID-19 and the global economic shutdown
Being Irish and growing up Catholic, Good Friday has lots of significance, a day of crucifixion, death, which then gives rise to the resurrection - victory over death! Love and hope conquering fear and dismay!
Let's not forget the Good Friday Peace agreement between Northern Ireland, the United Kingdom, and Ireland where arms were put aside after years of hate and warfare finally returned to a relatively stable existence. Ironically, Good Friday 2020 is touted as the day our death toll will peak, and not Easter Sunday as currently projected from the Washington State model.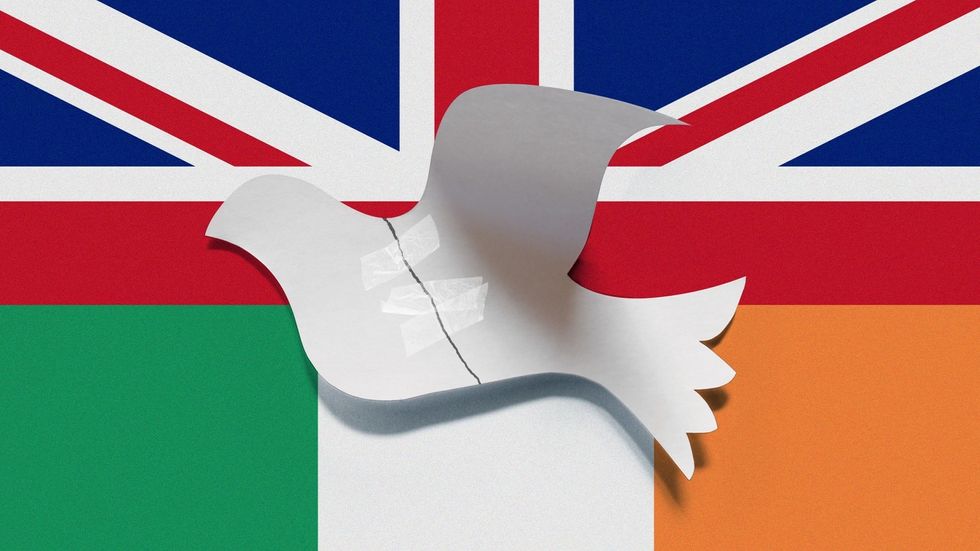 IGOR PETROV / FOCAL POINT / FLYDRAGON / SHUTTERSTOCK / THE ATLANTIC
As Dr. Fauci, the nation's leading expert on infectious diseases, said on Friday, this is "the end of the famous week". The death toll worldwide has surpassed 100,000. With 18,000 in the US - up 11,000 since last week.

These are not merely numbers, but lives - fathers, mothers, sons, daughters, friends, neighbors, our aged community, our most vulnerable. Such loss has shattered our communities as we struggle to find a dignified way to lay them to rest forever.
However, after such a devastating week we have seen progress. As a result of our concerted efforts to slow down the spread, a flattening of the curve is now visible. Fauci said that despite these small advancements, it's "not time to be pulling back." We must continue to wash our hands and maintain social distancing by wearing masks and keeping 6 feet between us when in public.
The decision to reopen the economy will be President Trump's biggest decision of his life. Asked what metrics he will use, he pointed to his head, which indicates that he'll be the one making this decision. He is hoping for a May 1st reopening, which gives rise to a difference between economic advisors and health advisors.
Trump aims to achieve this soon by creating an "Opening Our Country Taskforce" which he'll announce on Tuesday, April 14. It will be composed of prominent medical professionals and business leaders from across the US who will forge a bipartisan, united front to get the nation back on its feet.
Today the war rages against the "invisible enemy." Is Trump the Churchill of our time, rallying us to beat the enemy not by his rhetoric but by the things he is doing behind the scenes? Who are our enemies? Is it a microscopic virus? Is it our trusted organizations that were created by the US to protect us?
The Pandemic stopped the world. It stopped travel, shut down borders, and drove everyone off the streets into the enclaves of their homes. It caused a monumental shift in how business is done daily. Not to mention an upsurge in technology by students being taught online and employees working from home.
Some of these new mechanisms will remain long after the virus is gone. We may see a more self sufficient America with its own energy supply and a less reliance on China for production of our household items.
Another beneficial change is that great American corporations such as GM and Abbott Labs, are manufacturing needed supplies. Many companies large and small are bringing manufacturing back to the U.S. "Made in America" has a deeper resonance during this unsettling time.
The Pandemic has highlighted health disparities and exposed a wealth divide. Particularly hard hit is the African American community living in low income communities across New York, Milwaukee, Chicago, and New Orleans.
Black patients are disproportionately dying from COVID-19 which illuminates lack of resources and the medical challenges that black communities face every day. Now that this is highlighted America must funnel more funds and resources to support these vulnerable communities.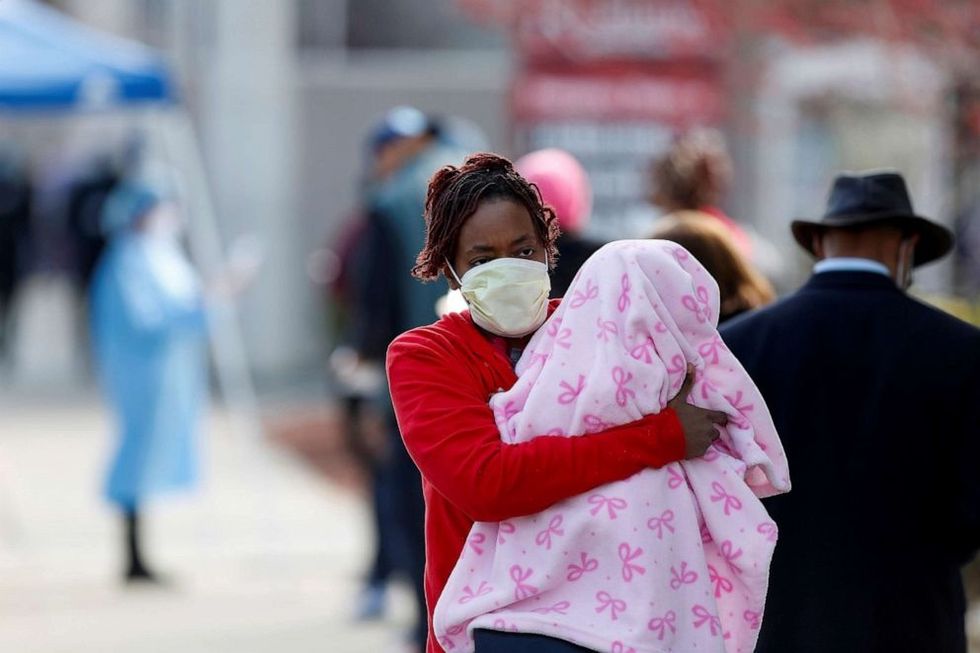 Joshua Lott/Reuters
There are numerous proposed roadmaps for reopening the economy, but antibody testing is getting the most attention. This past week, people who tested positive to COVID-19 are being asked to donate their plasma in order to help those with the disease. If we can get these tests out in plentiful supply we can see who may have been exposed to the virus but has resistance.

There's more availability of medical supplies and medications such as hydroxychloroquine. Two companies now have the go ahead to sterilize critical PPE such as masks and gowns that will be provided to critical areas very soon.
We are in uncharted water, no one knows what will happen when we return to work. Will there be a spike, a second wave? We can only rely on the data from the countries who have reopened before us and use this to create the models we have all become so familiar with over the past few weeks.
All this is to slow the spread and see the curve bending toward a hopeful May 1st opening of the economy.
Politics is the ongoing debate over who and what gets to thrive and survive, and it is always personal.
Abortion. Gun control. Immigration. Police violence. The MeToo movement.
A dozen political issues, a dozen debates that we seem trapped in, condemned to repeat. It's been four decades since Roe v. Wade, and women's access to abortion seems as fragile as ever. Since the Sandy Hook massacre, there have been 2,402 mass shootings in the United States, and yet we don't feel any closer to passing common sense gun legislation than we were eight years ago. The American federal government has come to a complete standstill, but the poison runs deeper than that; at every level of human existence—political, cultural, artistic—we have lost the ability to meaningfully alter the status quo. We have the same arguments that we did eight years ago, we listen to the same types of music, and all the movies are sequels or franchises or reboots. We are a stopped culture.

It's a concept cultural theorist Mark Fisher referred to as the "slow cancellation of the future," part of his broader theory of Capitalist Realism—the notion that, as neoliberal hegemony continues, the people living under it will increasingly lose the ability to imagine a future different from the present. A mood has settled over America, a sense that things simply are the way they are. Massacres are common, police brutality happens regularly, abortion is difficult and precarious, healthcare costs are insane, and the government has no power (or will) to stop any of it from happening. The whole world is telling us, consciously or not, that nothing can be done. So what does all this have to do with the modern phenomenon recognized as "grievance politics?"
Simple. When we feel our politics have lost the ability to affect our lives, the only issues that seem to matter are personal ones.
If society is stuck, if we lack the power to change it and make it the way we want it to be, the only thing we can do is own each other—on Twitter, on stage, or in the voting booth. No politician can actually pass any legislation, but if the right ones win then the people on the other side will get upset. In turn, you might feel good for a little while, and maybe even convince yourself that your interests are being represented even though they're not. In modern mainstream political discourse every issue is disguised by one question: Who is "triggering" who? The whole world is telling you that nothing will be done about mass shootings or police violence or rape culture, but you can own the "Bernie Bros," and feel like you're owning all of the people in your life that you don't like.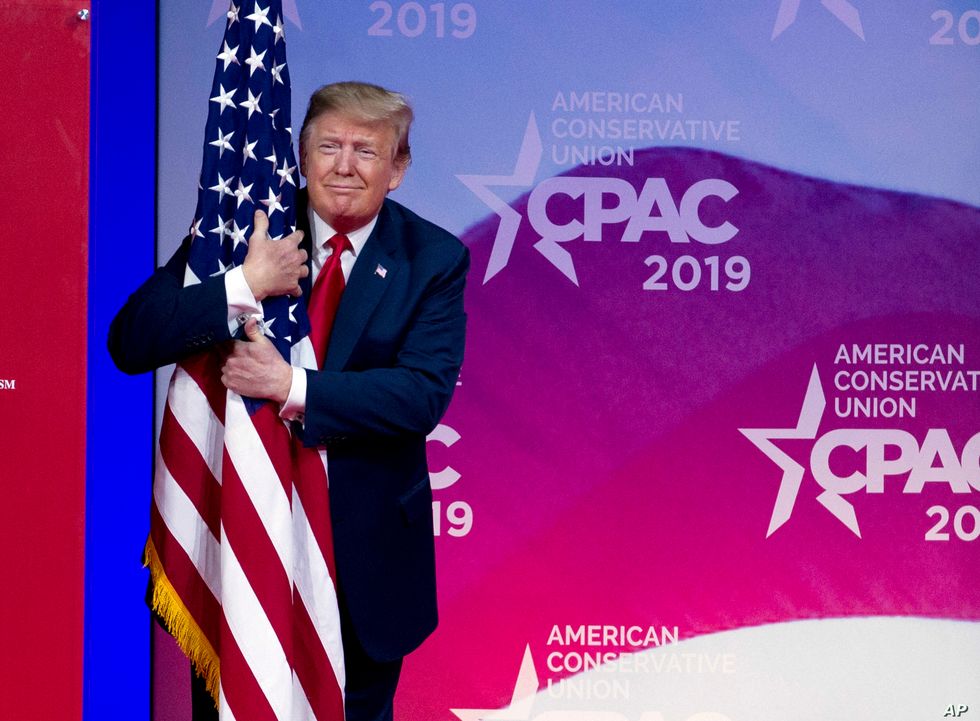 AP
That's how we got Trump. Whether or not they'll admit it, very few people really believed, in the logical parts of their minds, that Trump was ever gonna build his stupid wall. How could he? That would involve something happening, and nothing ever happens. The MAGA crowd, in a real sense, have as little power to bring about their ideal world as we do (thank god), because they can't stop us from agitating about inequality or gun control or kneeling for the national anthem. But when Donald Trump wins, college kids cry. And triggering the libs is as close as they can get to a victory.

If there's one good thing about the COVID-19 pandemic that is gripping the nation, it's this: We can no longer deny that our politics have a very real, very material impact on our lives. However, and this is important to stress: Politics is the ongoing debate over who and what gets to thrive and survive, and it is always personal. The pandemic has brought it home to the most privileged and insulated among us, but if you are vulnerable, if you are poor, if you are a racial or sexual minority, if you are a victim of gun violence or assault or our rapacious healthcare system, you have felt the effect of our politics in your life every single day. It's more important than the feeling it gives you, and it's more important than who's triggering who, and that's going to become more and more clear as we continue to suffer the consequences of a civil infrastructure that has spent the past forty years being ransacked.
Mainstream politics has always operated under the delusion that nothing was ever going to really happen. It would threaten to happen, it would almost happen, but it never actually would. Well, something has happened. Maybe now something can be done about it.
Probably not, though.
The president attended the annual anti-abortion event in Washington, D.C.
Today, Donald Trump became the first-ever president to attend the March for Life.
The March for Life—not to be confused with the very different March for our Lives—is an annual gathering with an ultimate mission to end abortion in the United States. At the national march in Washington, D.C. this morning, Trump expressed that he was honored to be the first president in attendance.
Trump delivered his speech in a very characteristic manner, claiming the venue had maxed capacity, bragging about his contributions to the anti-abortion movement, and describing himself and his presidency with hyperbolic statements: "Unborn children have never had a stronger defender in the White House," he assured the crowd.
"When it comes to abortion...Democrats have embraced the most radical and extreme positions," Trump added.
March for Life's official website says they "celebrate life from the moment of conception to the moment of natural death, and every moment in between," a sentiment underlined in Trump's speech. "We are fighting for those who have no voice," he added. "[The women at the march] just make it your life's mission to spread God's grace." But of course, Trump's words and his actions haven't always aligned: just last November, the Associated Press reported that nearly 70,000 migrant children were held in U.S. government custody over the past year. While Trump may care about the fate of unborn children (or at least pretend to to gain the support of evangelical christians) he has made it extremely clear how little he cares about living children.
#MarchForLife https://t.co/5Yg09dOoJd

— Donald J. Trump (@Donald J. Trump)1579889480.0
The most powerful people in the world need to go to the bathroom, too! (You won't BELIEVE the last on our list)
World leaders might seem larger than life, but even the most powerful people in society are actually just like us!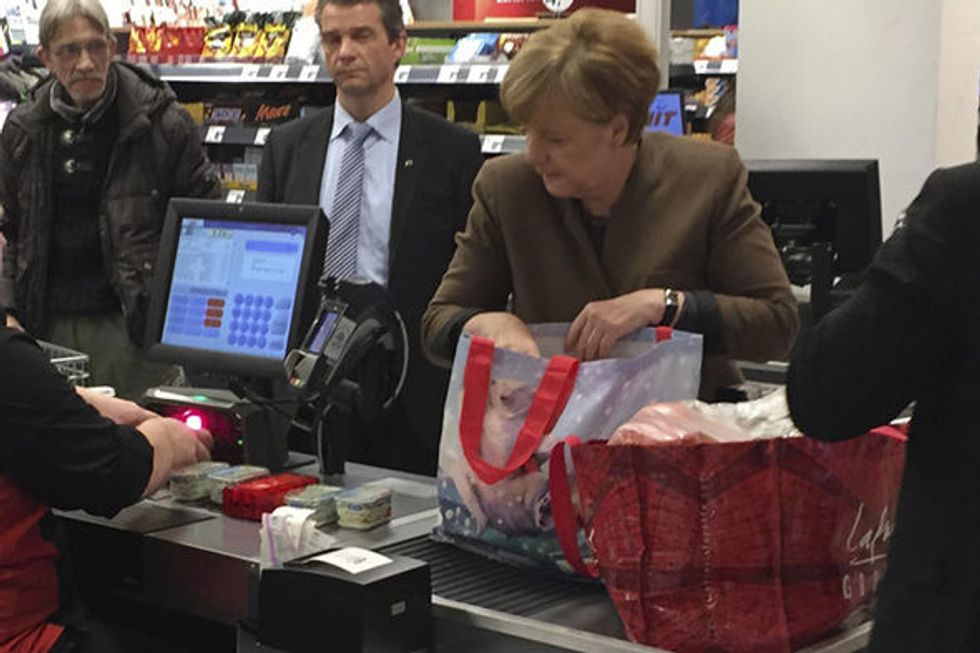 SPLASH
They Shop at the Supermarket!

German chancellor Angela Merkel digs through her bag at the supermarket checkout while flanked by security.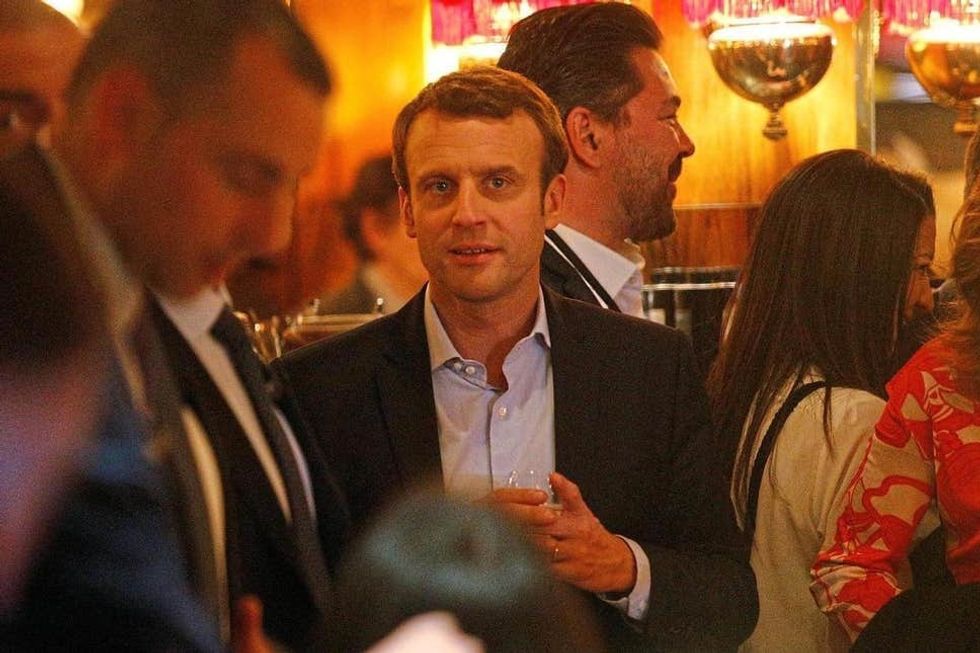 GEOFFROY VAN DER HASSELT/GETTY
They Go to Restaurants!
French president Emmanuel Macron enjoys a tasty beverage at La Rotonde.
Must See: Trudeau Caught on Camera Joking About Trump www.youtube.com
They Make Fun of Stupid People!

Canadian prime minister Justin Trudeau laughs it up with other world leaders at the expense of the most stupid guy they all know. Even weak UK prime minister Boris Johnson joins in to avoid being on the bottom of the world leader totem pole!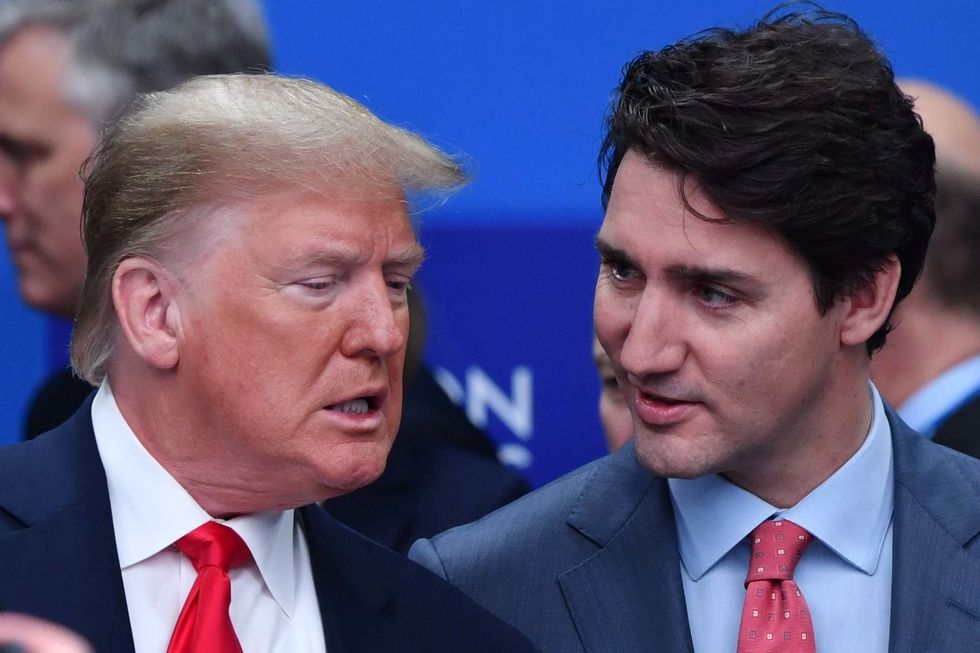 https://www.standard.co.uk/news/world/donald-trump-justin-trudeau-twofaced-nato-a4304571.html
They Don't Respect Stupid People So Much That They Openly Admit to Trash Talking Them!

Canadian prime minister Justin Trudeau gets covertly taped goofing on US president Donald Trump ("You just watched his team's jaws drop to the floor," he said in regards to Trump holding an impromptu press conference that derailed the NATO schedule). Then, after being asked about it by the media, Trudeau is pretty much just like, "Yeah, that guy's a f*cking moron." Okay, he's a little more eloquent than that: "I was happy to be part of it but it was certainly notable," Trudeau said.
President Donald Trump called Justin Trudeau 'two-faced' over comments that the Canadian prime minister appeared to… https://t.co/FwBwUbMfFQ

— Reuters (@Reuters)1575469764.0
They Whine and Attempt to Call Their More Powerful Rivals Names When Their Feelings Get Hurt!
US president Donald Trump tries his best to insult Canadian prime minister Justin Trudeau, calling him "two-faced" in response to the surfaced video of Trudeau roasting him.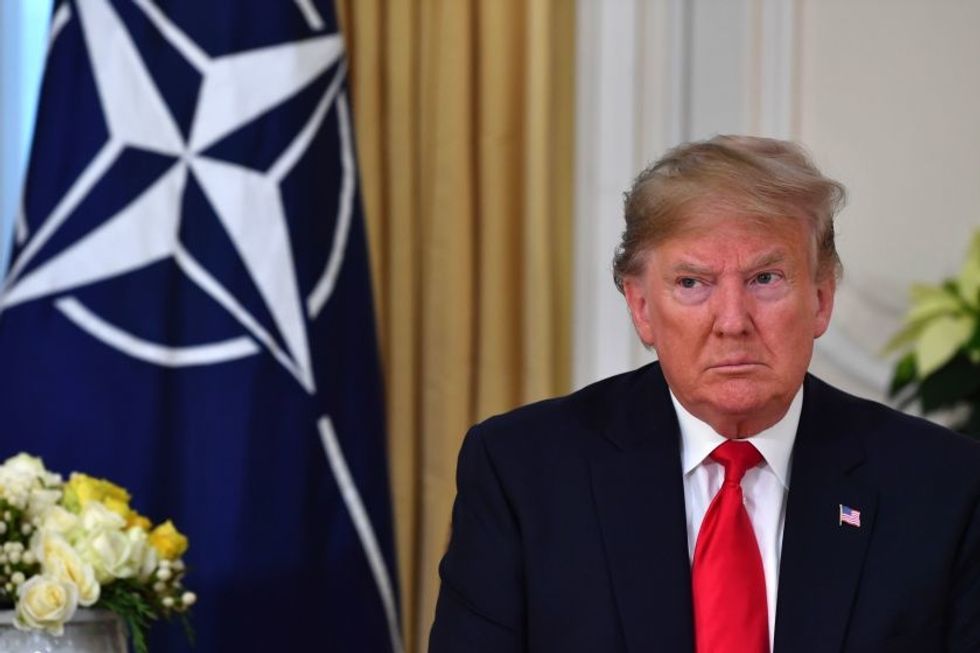 https://www.latimes.com/politics/story/2019-12-03/trump-blasts-macron-nato-unity-meeting
They Give Up and Run Back to Their Safe Spaces!

US president Donald Trump ultimately can't handle the big leagues, so after a pathetic attempt at calling Canadian prime minister Justin Trudeau names, Trump quits NATO and runs back home to his safe space in America.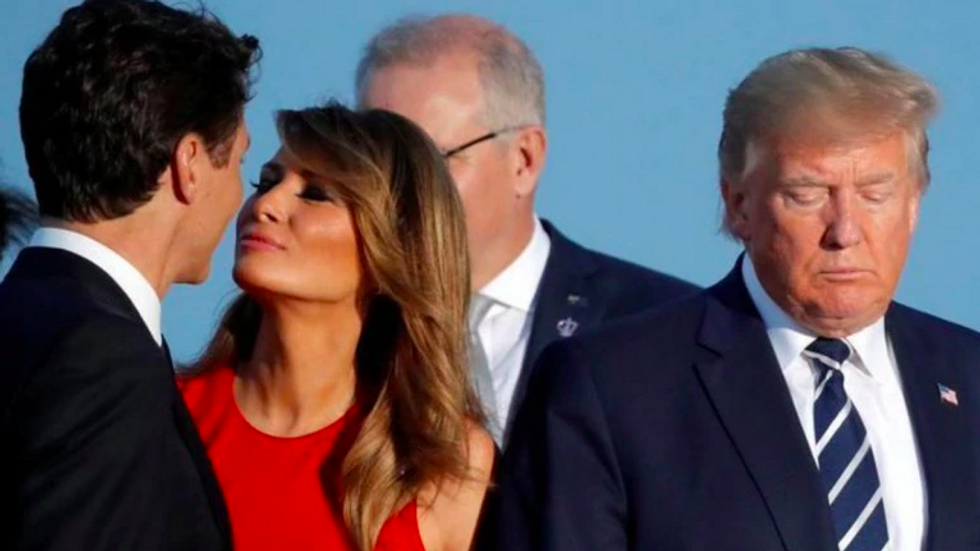 Reuters
They Ultimately Succumb to Their Stronger, More Handsome Rivals!

US President Donald Trump sulks as his wife Melania, who allegedly sleeps in a separate bedroom from him, gets extra friendly with his biggest rival, Canadian prime minister Justin Trudeau. Trump loves to prove that his supporters who constantly shout about "cucks" are, as always, projecting.
At the end of the day, maybe we're not so different from world leaders after all!
We must look at the mass actions that are making life difficult for the powerful in Chile and Lebanon and Hong Kong, and prepare ourselves to make the same kind of trouble at home.
With all the global significance connected to the 2001 attack on the World Trade Center, many people don't realize that September 11th has a very different set of meanings in Chile.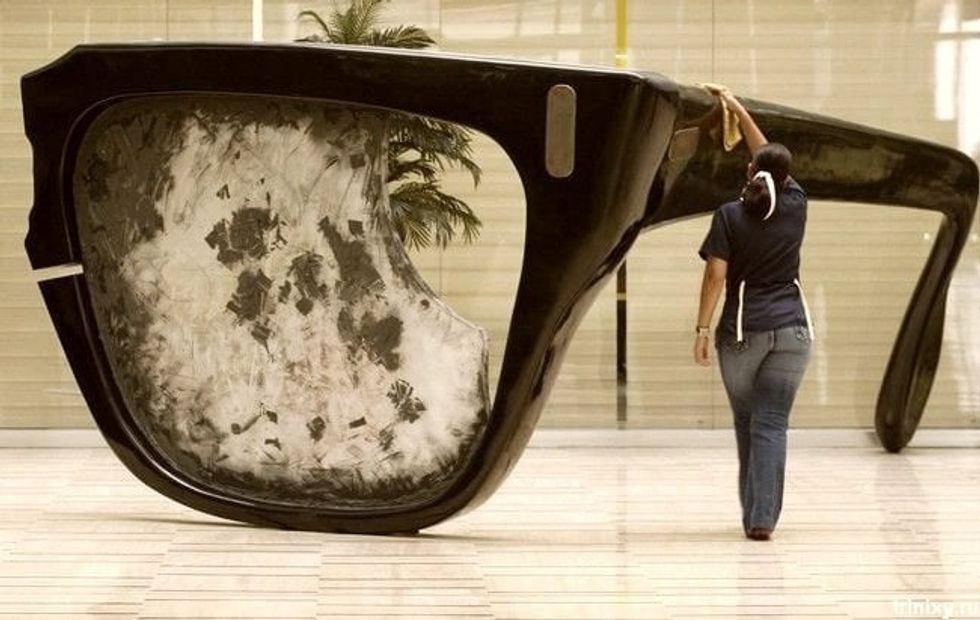 A memorial depicting Allende's broken glasses in the aftermath of the coup
On that day in 1973, the United States backed a coup that killed Chile's democratic socialist president, Salvador Allende, ushering in the brutal era of Pinochet. Chile has never fully recovered from the violence of that period, nor the sudden shift in economic policy that followed. For many Chileans, it has been hard to imagine a world in which the leadership could work for them, rather than the global elite. But now the streets of Santiago and Valparaiso are being taken over by thousands of protesters who've been unwilling to accept piecemeal concessions from President Sebastian Pinera.

In Chile, a billionaire president pushes austerity while the military represses protesters. Thousands have been arrested. Knowing Chile's history, this is very dangerous.

The solution here and across the world is obvious. Put power where it belongs: with working people. https://t.co/s6J7kOtDXs
— Bernie Sanders (@SenSanders) October 30, 2019
So far many of these protests have been peaceful, but there have been instances of arson and of violent clashes between protesters and security forces. At least 20 have already died, but the activists there are not giving up. They are relentless, and they are only interested in substantive change—a fundamental restructuring of the Chilean Government to serve the working people. They want Pinera to resign, and they are calling for changes to the Chilean constitution.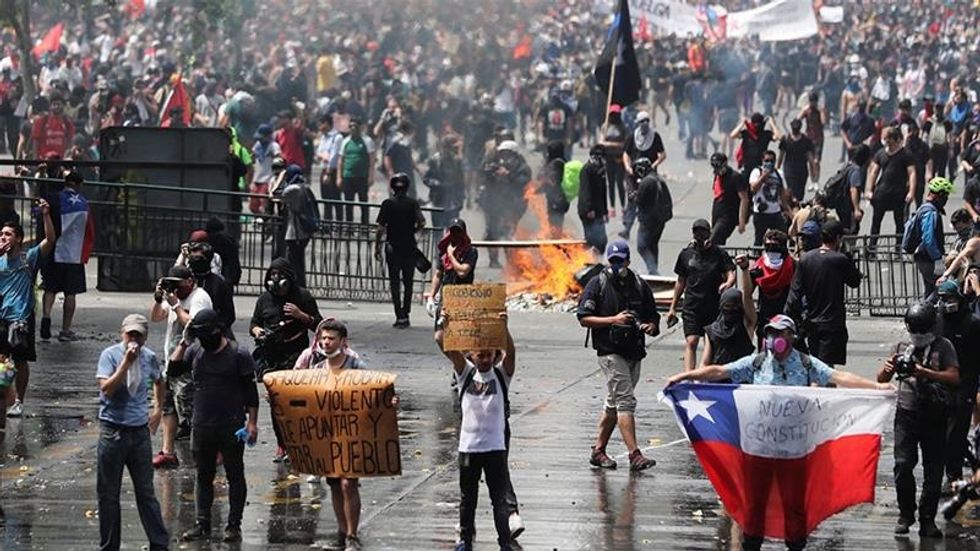 Al Jazeera
For Americans, this kind of protest remains out of the question. Protest in America does not exist to be disruptive or to force action. It only serves as a salve for our powerlessness.
American protest is sanctioned by the system and restricted to its proper time and place. It makes the protesters feel better for a time—makes them feel seen, like they're a part of something—and maybe it raises some awareness for a cause or inspires some phone calls to congress. And if it attempts to do more, it is met with swift and violent crackdowns. It does not—cannot—break down the country's normal functions.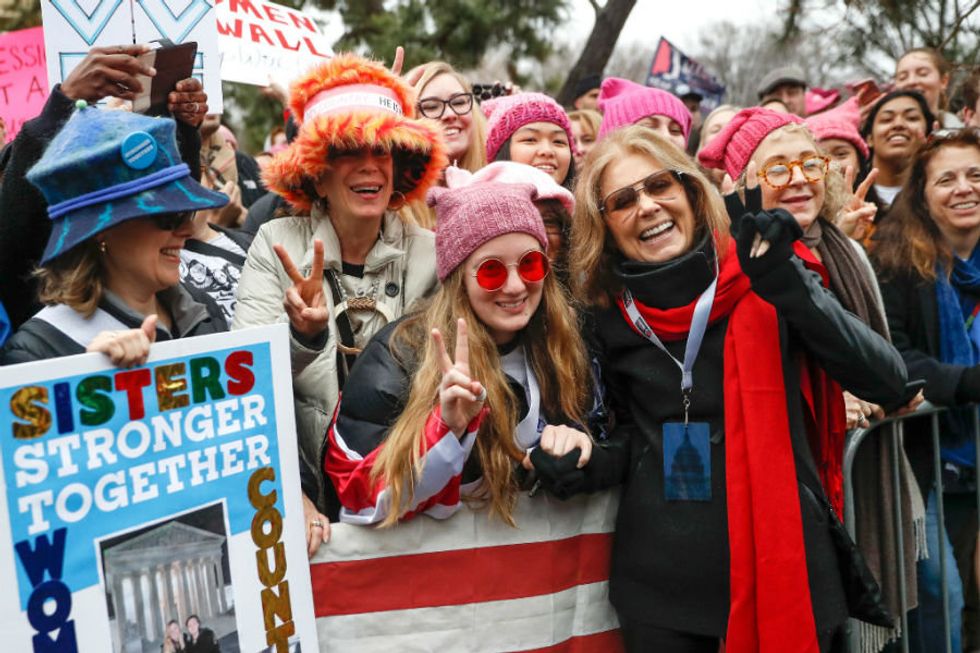 Christian Science Monitor
But what if the normal functions no longer work for the people? What if the interests that led the United States to back coups against Socialist leaders are also fueling mass propaganda campaigns against grass roots movements at home? What if they're defending those in power from the normal avenues of accountability?
The American media has a tight focus right now on the rapidly developing impeachment proceedings, and that makes sense. There is new information coming out of those efforts on a near daily basis, and there is a significant precedent for this kind of procedure to effect change. But it remains to be seen whether all this new evidence will survive the spin and propaganda from the likes of Fox News and One America News. We should not place our faith purely in the institutions of power to regulate power. To achieve anything for the people, the institutions of power must be afraid of the alternative.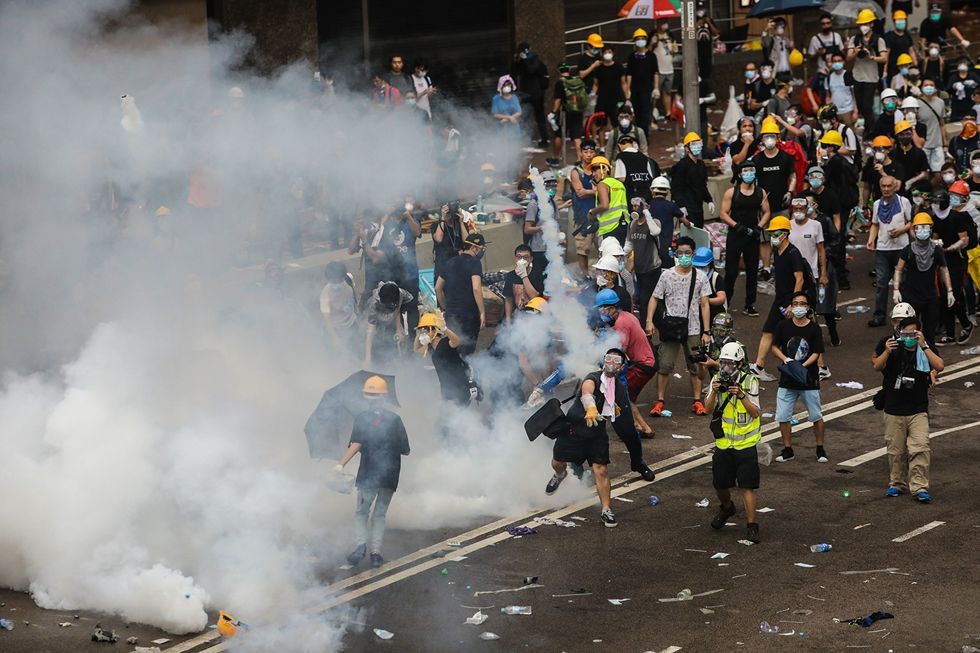 AFP/Getty Images
We must look at the mass actions that are making life difficult for the powerful in Chile and Lebanon and Hong Kong, and prepare ourselves to make the same kind of trouble at home. Even if Trump is forced out of office and the Democrats choose a progressive nominee and the 2020 election fully flips control to the Democrats, the fight will only be getting started. The interests and forces that killed Salvador Allende in Chile will still be doing everything in their power to protect the status quo. We must be willing to upend the normal order if we want to produce real change.