In a way, we're all living in the matrix: moving around within an illusion of freedom when really our lives are dictated by technology.
40-odd years ago, there was no such thing as a cell phone, and the only computers in existence took up entire rooms. Then the World Wide Web was born.
15 years ago, the iPhone was just a seed of a dream in Steve Jobs' mind. But today, if you're reading this, you have access to countless screens and endless amounts of information; and you probably have a phone in your pocket that you can't be separated from without experiencing a cold rush of panic. Like it or not, you live in the digital age.
Everything is happening so fast these days; it's hard to find the time to seriously question how technology has altered the fabric of our realities. But here are four major ways the Internet has made our minds different from how they were before—so much so that we can never go back.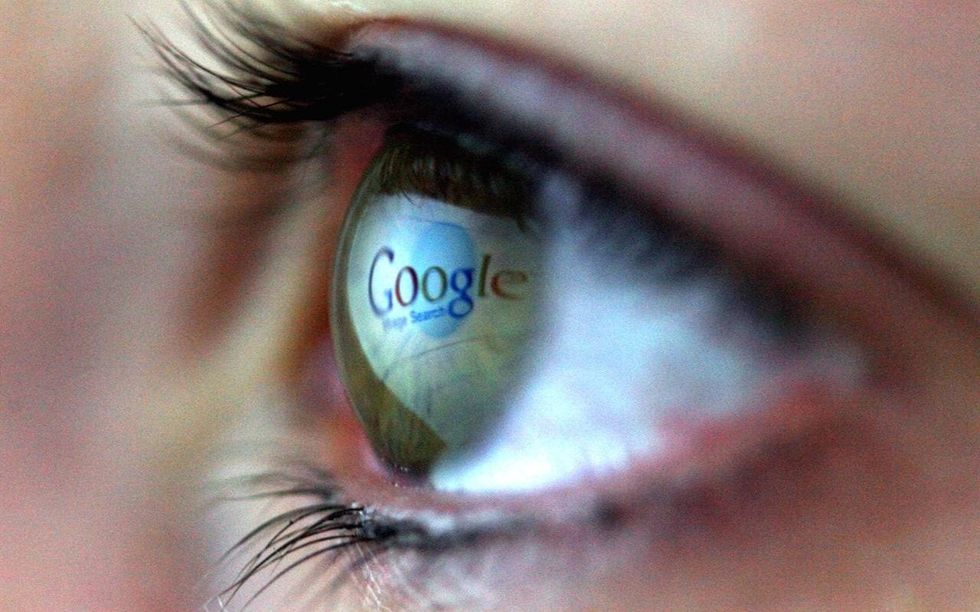 Image via The Telegraph
1. We never have to wonder about anything
Once upon a time, if you were sitting at dinner and a question came up about, say, climate change or the effects of a certain drug, you would have to either find someone who knew the answer or wait until a library opened. Then you'd have to go there and parse through the Dewey Decimal System until you found a volume that might be able to provide the answer.
Today, we all have any piece of information, no matter how small or obscure, quite literally at our fingertips. So we should be smarter than ever, right? But all this instantly accessible information is coming at a price. One study found that millennials have even worse memories than seniors; and a recent Columbia University study revealed that if people feel they will be able to look up something in the future, they'll be less likely to remember it.
In his book The Shallows: What the Internet Is Doing to Our Brains, Nicholas Carr argues that technology is making us stupider, less likely to think critically and retain the information we need. Part of this is because every time we go online, we are confronted with billions of sources vying for our attention, making it difficult to deploy the kind of focused concentration needed to synthesize and reflect on information.
Also, now that we have endless information at our fingertips, many people have proposed that we may be less curious than ever, less inclined to come up with original ideas. However, curiosity is a fluid entity, and though the Internet offers more resources than ever, that also means that more people are creating content than ever before. And new innovative technologies are cropping up every day, revealing that although the Internet might be making some of us stupider, it's also a fertile breeding ground for incredible, world-changing inventions and unprecedentedly viral content.
2. We're more interconnected—and lonelier than ever
Once upon a time, you had to call someone up to speak to them, but now you can see what any of your friends are doing at any time. Instagram and Snapchat stories make it possible to share intimate images of our lives on a wide scale with huge audiences at any time; and online algorithms make it so that whatever you post will never really be gone from the Internet, even if you delete it. We can see the daily coffee choices and midnight tearstained selfies of our favorite stars; we can hit up old friends from across the globe with a single Facebook search.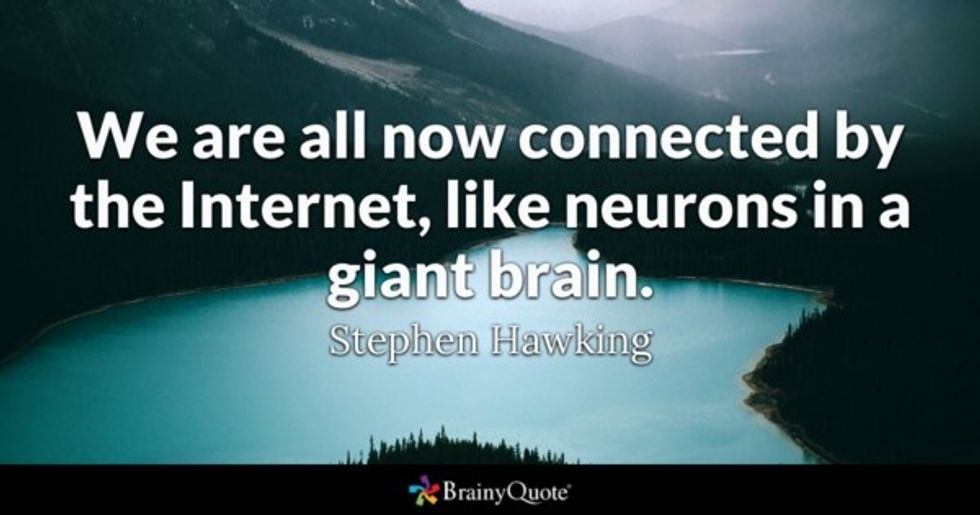 Humans have always been hard-wired for connection, desperately looking for kinship and community, and so it makes sense that the Internet has become so addictive. Every ping, alert, and notification provokes the same kind of dopamine rush that comes from an expression of love and friendship. On the other hand, cyberbullying and persistently comparing oneself to others in the virtual sphere can both have very adverse effects in the real world.

Some studies have proposed that social media increases levels of loneliness. One found that heavy Facebook, Snapchat, and Instagram use can contribute to depression in young adults. Excessive time on Facebook has also been found to be associated with poor physical health and life satisfaction. On the other hand, social media has presented an opportunity for isolated adults and senior citizens to reach out and connect; and online fan and lifestyle communities provide oases for people all over the world.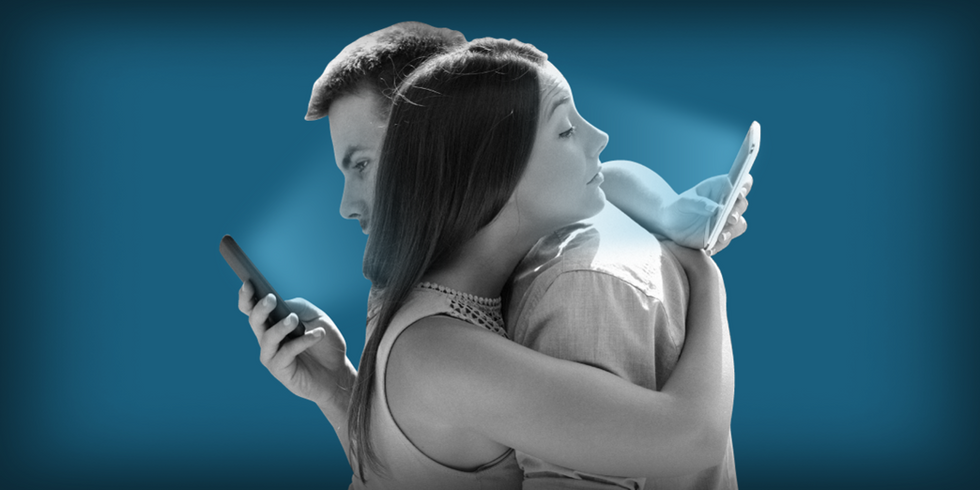 Image via Business Insider
For better or for worse, the Internet has changed the way we connect. It's also changed the way we love. 26 million matches are made every day on dating apps, and roughly 13% of people who met on dating apps married. And phones allow us to communicate with anyone at any moment of the day, creating whole new rules and expectations for relationships, making them altogether more interactive and involved than they once were. Plus, adult entertainment is fundamentally changing the way we have sex, with many studies revealing that it's lowering sex drives and creating unrealistic expectations across the board.

It's the same for work: a Fortune study found that the average white-collar worker spends three hours per day checking emails. This comes part and parcel with the gig economy, that staple of Millennial culture built on perpetual interconnectedness and 24/7 "hustle"—a phenomenon that often leads to burnout.
3. We can have more than one reality—or can hide inside our own worlds more easily than ever
The Internet has made it easier than ever to craft false personas and to embody illusory identities. We can use Photoshop to alter our appearances; we can leverage small talents to viral fame and huge monetary gains, and we can completely escape our world in exchange for online communities and ever-growing virtual and augmented reality options.
The Internet is also altering our perceptions of reality. Although people once thought that interconnected online communities would facilitate the sharing of diverse viewpoints, it has turned out that social media allows us to access echo chambers even more isolated and partisan than what we'd see in our real lives.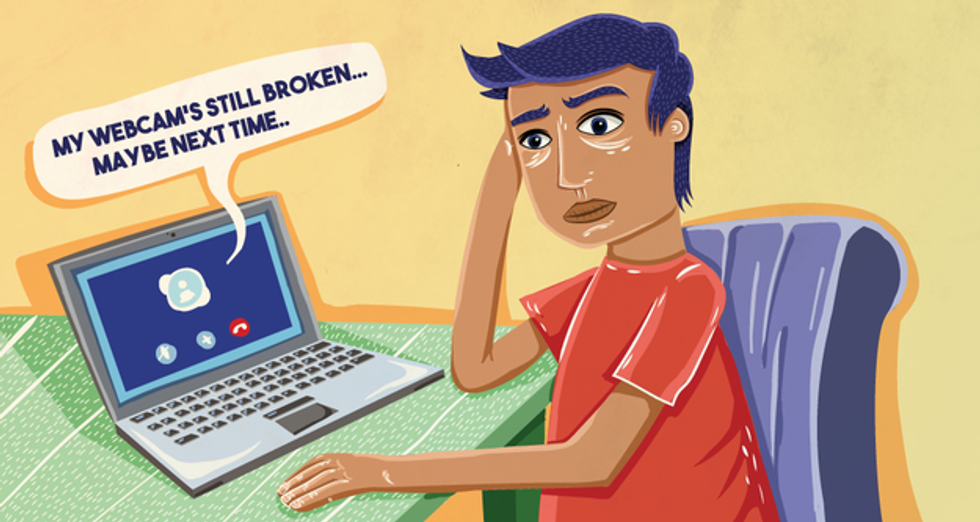 In short, we're all at risk of being catfished.
4. Many of us are completely addicted
When was the last time you went a day without checking your phone? A week? And do you think that if you needed to, you could quit? Most likely, the answer is no, so you'd better believe it: you're addicted to technology. But you're not alone. A 2017 study found that 210 million people may be addicted worldwide.
There are five primary types of Internet addictions: cybersexual addiction, net compulsions (online shopping), cyber relationships (online dating), gaming, and information seeking (surfing). In recent years, internet addiction rehab has grown in popularity. The majority of people with legitimate internet addiction problems are men in their teens to late thirties, but it's likely that we all suffer from this to some extent.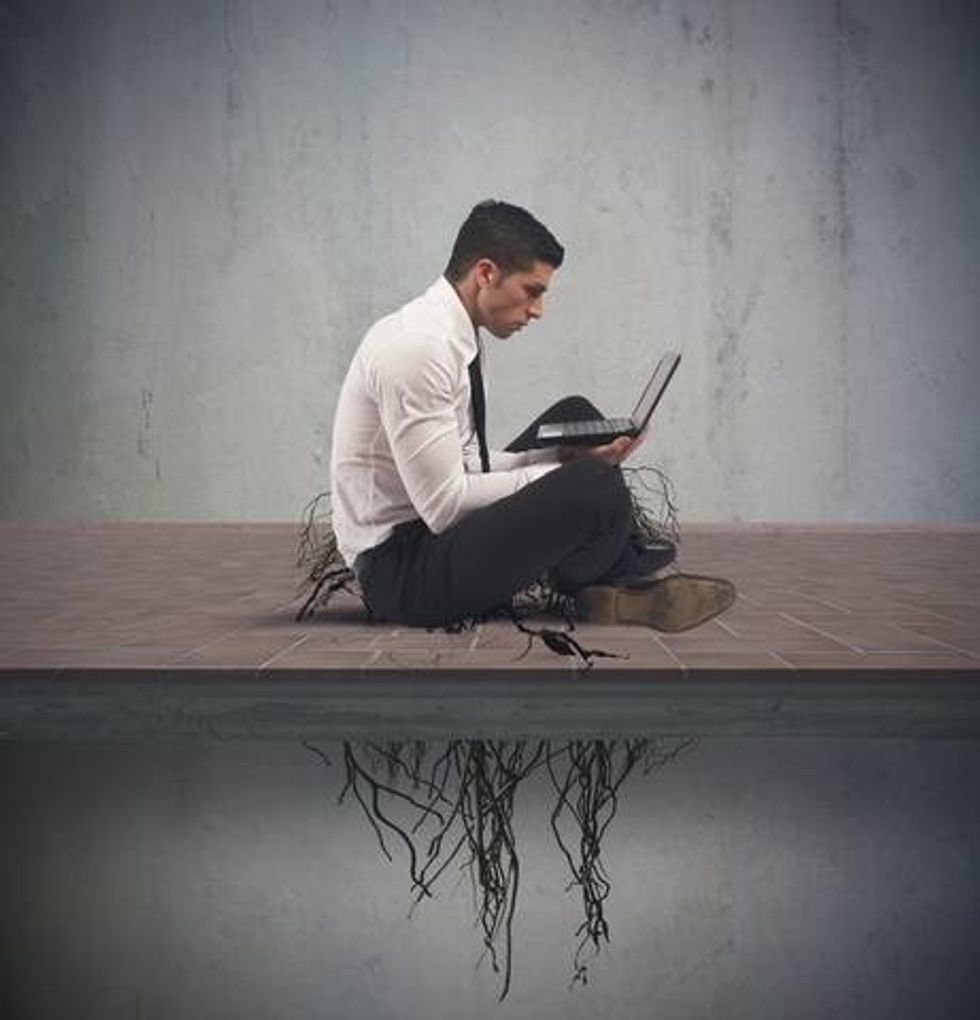 Image via the Fix
Although the Internet is changing everything about our lives, ultimately, there is no clear consensus on whether these changes are for the worse or the better. But the changes will be growing more extreme over the years. Moore's Law proposes that, essentially, overall technological processing power will double each year, indefinitely—meaning that technology will continue to advance at an unimaginable rate. If the past twenty years have given us iPhones, what will the next twenty bring? The next hundred, if we make it that far without global warming ending everything?

Only time will tell. We won't be the same—but then again, we were never meant to remain stagnant as a species. Change and chaos are the laws of the human race, and as a species, we've always been obsessed with progress.
Some theorists believe that technological progress will only end when we create an operating system more intelligent than we, in a revelatory event called the singularity. If this happens, the AI could decide to eliminate us. That's another story—but until then, the sky is the limit for innovators and consumers everywhere.
---
Eden Arielle Gordon is a writer and musician from New York City. Follow her on Twitter @edenarielmusic.

If companies like Amazon, Google, or Facebook fail to provide adequate protections, they could face lawsuits and government crackdowns over their technology
Alexa, Google Home, and Apple's Homepod are the convenient smart speakers that do our bidding within our homes, but who has access to the data we provide? Concerns over surveillance and data breaches have generated alarm over the amount of personal information we store in home technology, including our location, our home layout, and our voice. Such wariness is understandable, with Google Home Mini initially listening to its owners in the bathroom and uploading the data to Google's servers. After it was exposed as a glitch, the fault was quickly corrected, but the tech's capability of listening in when deactivated is proven.
However, Jake Williams, founder and president of cybersecurity firm Rendition Infoseek, says the average user isn't likely to be targeted by hackers. "Would-be attackers] don't care what you're talking about at home, they're looking to monetize data." He adds, "The level of effort to do it is too high in the vast majority of cases. Your average American just isn't that interesting."
In order to steal data from a home device, a would-be hacker would need "undetectable audio commands, eavesdropping software and targeting devices connected on a network." Since home tech doesn't store information as sensitive as credit card information, social security numbers, or passwords, it's simply not worth the effort. Of course, there are exceptions, as hackers could opt to target individuals in order to extort ransom payments for the data, but these instances are unlikely and rare.
Of greater concern is a massive data breach at one of the company clouds where customers' information is stored. While individual users can set up two-factor authentication and limit the number of external services they link to their home devices, once the information is collected and stored it's up to the company to provide protection. If companies like Amazon, Google, or Facebook fail to provide adequate protections, they could face lawsuits and government crackdowns over their technology, according to Bloomberg Law. Class action lawsuits, regulatory enforcement, and publicity damage could obviously harm company revenues if a data hack were not prevented.
Melissa Kern, piracy and information security law partner at FrostBrown Todd LLC,said, "If there is a security breach that results in unauthorized access to the personal data they have collected, whether due to a security flaw or not." As a result, Amazon and Google run product security tests to check for major flaws. Large tech companies also test the data transfer between personal devices and the cloud, in order to curb vulnerabilities to hacking.
Of course, there are steps consumers can take to protect their information. The straight forward protections include the smart user management. As consultants advise, "For those who are concerned that Google Bots are listening to everything you say, you might find some comfort in knowing that Google Home listens and even processes who is talking locally. It uploads information to the cloud when the wake word, 'OK, Google' or 'Hey, Google,' is spoken or when you long press the touch interface at the top of the device (except for Mini)." Google Home also has indicators that alert you when the device is listening in.
Ultimately, it's up to the consumer to make smart and secure choices with their data. Limiting how many devices are linked to private accounts is an easy but powerful first step. The data clouds hold all the information the device interprets, whether insignificant, unintentional, or highly sensitive.
Meg Hanson is a Brooklyn-based writer, teacher, and jaywalker. Find Meg at her website and on Twitter @megsoyung.

You know the old saying — an ounce of prevention is worth a pound of cure. Doubly so on the internet.
Having one's digital life hacked is a little like death: We walk through daily life, blissfully unaware of its possibility, while all the while it dangles over our heads like the Sword of Damocles.
Rather than be caught unawares, surrendering bank account information and sexy selfies to nefarious, faceless internet criminals, follow these steps now to protect yourself. You know the old saying — an ounce of prevention is worth a pound of cure. Doubly so on the internet.
Use better passwords
That means no pet names, no birthdays, no kid names. Get creative with a complex string of upper and lowercase letters, numbers, and symbols. You might even think of this as an opportunity to give yourself a motivational phrase like, "Youarebrilliantin2019!" Set up passwords — and different ones! — on your voicemail, Wi-Fi, and individual apps for banking and email.
...and use a password manager
Password managers like 1Password and LastPass make logging into websites simple without leaving yourself vulnerable to problematic browser autofill. One master password gains access to all the others, so you want it to be long and complex with numbers and special characters so not even the most determined hacker can guess it. From there, the password manager takes care of all your other password.
Employ multi-factor authentication
Sheera Frenkel, who writes about cybersecurity for The New York Times, says that a password manager and multifactor authentication "are the bare minimum of what we should all be doing. And even with all that, I just assume I'm going to be hacked any day." Here's how to set up multi-factor authentication on Apple, Google, Instagram, and more.
Keep your operating systems up-to-date
Most successful hacks exploit vulnerabilities of out-of-date operating systems. When Apple or Android tells you an update is ready, download and install it. Ditto with apps. Keep them up-to-date to protect against data breaches, and be mindful which ones you download. No longer using Shazam or Tinder? Delete 'em.
Use "Find My Phone"
You can set your phone to automatically erase itself after a certain number of incorrect passcode attempts. You can also use Apple and Google's "find my device" services, which can locate your phone on a map, remotely lock it, make it ring or the nuclear option — delete it entirely.
Beware open wifi
The danger isn't in your local Intelligentsia — though you shouldn't log into your bank accounts on any open networks — but if you're ever unsure about a wireless network, stick with your phone's mobile internet connection or use a VPN, which routes your activity through a private encrypted connection. Here's a recent rating of VPN services by PC Mag to help you choose.
There's no such thing as 100% security but following these steps will keep your digital data as safe as a citadel.
These apps are free to download, but they seduce you into spending.
These apps may be free to download, but once they're on your phone, you're likely spending cold hard cash when you use them. Delete or spend at your own peril!
Data-suckers
When Dan Frommer of Quartz took a look at which of his apps were gobbling up most of his data usage, he was surprised.
"Twitter turns out to be my biggest 'expense,' he wrote. "This seemed surprising at first: isn't Twitter just 140-character text snippets? But with all the photos and videos in the Twitter stream today, plus loading websites in the built-in browser, addict-level usage adds up." Next in line, Instagram.
If you're only using these apps on wifi, you're not spending by scrolling. But if you can't resist seeing what your ex is up to when you're sitting in the no-wifi dentist's waiting room, then it's gonna cost you. Delete and set yourself free.
Instagram
Sure, it's free, and yeah, you're just using it for fitness inspiration or keto recipes or whatever you tell yourself. But Instagram's super-targeted, compelling, and on-point ads may be causing you to click-to-buy products you'd never otherwise consider. You know: the miracle exfoliator, the chicest workout leggings, the meal kit that will make your life easier and way more delicious.
Seven out of ten hashtags on Instagram are branded, which means most of the time you're interacting with advertisers whether you realize it or not. In 2016, at least thirty percent of Instagram's users had purchased a product they first discovered on the platform; in 2018, when the monthly users were up to 1 billion on the platform, there was sure to be even more app-driven purchases. And yes, we speak from personal experience.
Amazon
You love your Prime, we know. We do too. But all the seductive lure of those free deliveries is causing you to spend beaucoup bucks. When you've got the phone in your hand and one-click buying activated, a new backyard hammock or silky nightgown or kitchen gadget is one tap away. And the taps add up.
Research has shown that Prime members spend an average of $1,300 per year on Amazon, compared with just $700 for non-Prime customers. Take the app off your phone and you might find a new way to fund that trip to Portugal you've been dreaming of.
Don't stop at Amazon; this goes ditto for all your go-to shopping apps, like ShopBop and Etsy. According to App Annie, time spent on Amazon, Amazon Shopping, Wish, Etsy and Zulily grew 44 percent in the first half of 2017 compared with the first half of 2016. If you're spending time, you're probably spending money.
Food Delivery Apps
Any time you're making convenience too, well, convenient, you're hurting your wallet. Consider dinner. Between taxes, service fees, delivery charges and driver tips, a $10 burrito can easily turn into a $20 mindless splurge.
Americans spend an average of $63 a month on food delivery services. that's $756 a year — enough for a round-trip ticket to Europe. When HuffPost editor Janie Campbell wrote about her reliance on Postmates, she found that the had spend $287.71 on delivery fees and another $70.88 for additional fees in the first 22 days of a month.
Delete that app and use your phone the old-fashioned way — to call in a pick-up order. Or save mondo bucks by learning a few easy-to-whip up pantry meals; soon enough you'll have saved enough to eat ramen in Tokyo.
Amazon's contest for two cities to house dual new headquarters has likely winners in Queens, NY and Crystal City, VA.
Amazon is looking to hire a total of 50,000 employees divided between two new headquarters. Leaked reports spotlight the Crystal City area of Arlington, VA and Long Island City in Queens, NY as the next locations for the Seattle-based retail giant.
While both are expensive real estate markets, New York Governor Andrew Cuomo is reportedly prepared to offer hundreds of millions of dollars in subsidies, according to The New York Times.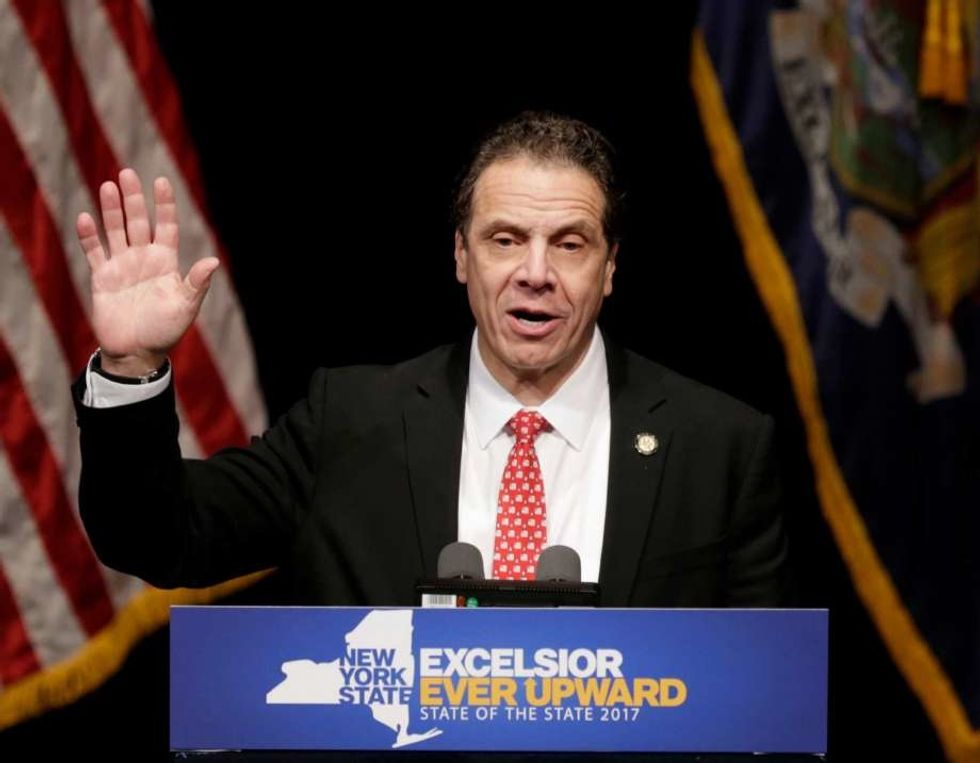 "Amazon Cuomo"Times Union
"I am doing everything I can," Governor Cuomo commented on Monday. "We have a great incentive package." He added, "I'll change my name to Amazon Cuomo if that's what it takes. Because it would be a great economic boost." Assuming Cuomo hopes to retain the respect of his supporters during his third term as governor, he won't be changing his name.

Governor Cuomo's enthusiasm, however, does set him apart from Virginia officials, who are staying mum on the prospect of Amazon's HQ2. In Crystal City, developer and land owner JBG Smith declined to comment. If chosen, the new Amazon headquarters would be in close proximity to Washington, DC's labor force.
Amazon is refraining from confirming or denying its final decision. Since announcing its plans to expand in September 2017, the company has been shortlisting locations based on availability of trained workers, access to public transportation, and quality of city infrastructure. Amazon is expected to invest $5 billion into its expansion.
Wherever Amazon chooses to expand, its previous impact on its home base of Seattle suggests that it will create an economic boom, but also an increase in housing and traffic congestion. In fact, in Seattle, Amazon has been "singularly blamed for a rapid influx of wealthy techies who...worsen traffic and increase housing problems." To that point, some residents in Queens are wary of the worsening effect 25,000 more employees could have on the already sub-par MTA subway service.
Steve Kovach at CNBC notes, "The 7 train, the subway line that runs through much of Queens, is already straining to service the influx of new residents in the Long Island City area. That would only get worse with 25,000 Amazon workers commuting into Long Island City every day."
If Amazon hopes to fulfill its goal of preparing 500,000 square feet of office space for thousands of new employees to begin work next year, secrecy and rumor need to give way to signed deals and a wave of hiring.
Meg Hanson is a Brooklyn-based writer, teacher and jaywalker. Find Meg at her website and on Twitter @megsoyung.
Do the benefits of knowing a child's location outweigh the risks of giving that information to hackers?
For busy, working parents, parents of children who take public transportation to school, parents of children with special needs and parents who simply want to know where their children are in case of emergencies, more and more GPS devices promise to track a child's location and broadcast it to the parents' phones. These watches, wristbands and phone-sized devices are immediately attractive to a worried parent. Many offer features beyond tracking, including communication, distress signals, augmented reality, water sensing and more. What parent doesn't want to better protect the children by keeping them away from dangerous places and situations?
Keep reading...
Show less
Facial recognition technology is getting better, and every industry from fast food to law enforcement is beginning to utilize it.
About six months ago, Chinese conglomerate Alibaba released technology that allows customers to pay for goods via facial recognition. The tech giant, now worth over 500 billion dollars, chose KFC as the testing ground for their new payment method; a logical move, considering Alibaba is invested in Yum! China, the company responsible for every KFC, Taco Bell, and Pizza Hut operating within the country. This "Smile to Pay" method is possible because of Face++, a company that focuses on facial and body recognition technology. And the commercial sector isn't the only area that's investing heavily in facial recognition tech in China. There are train stations in Beijing that use facial recognition (based off of government IDs) to print out tickets, and many office buildings (including Alibaba's headquarters) are phasing out key cards in favor of this newer security measure. Still, the most common usage of facial recognition –and possibly the most difficult to come to terms with– is the identification of potential criminals.
Keep reading...
Show less
Are you interacting with a real person, or an automated program? Sometimes, it's hard to tell
For years, science fiction writers have been telling us robots are going to take over the world. It turns out they were right.
But, it's we humans who are doing the androids' dirty work. Unless you've been living in a cabin deep in the woods without the internet (and if so, do you have an extra bunk?), you are probably familiar with the scourge of "Bots," even if you don't recognize the invasion. Bots, short for "robots," are automated programs that run over the internet. On social media, bots have made their presence felt through a wave of fake accounts posing as real people, some 48 million on Twitter alone.
Keep reading...
Show less
Tech is changing the way we use maps and get to our destination. Are we better off?
The first time I was part of a cross-country drive was in a '78 Oldsmobile station wagon, often from the rear-seat vantage point looking backward out on the open road. It was 1980, the family trekking from our Billings, Montana home to sunny Southern California. I still remember so many anachronistic details: Billy Joel's The Stranger on 8-track, ashtrays in the armrests, and a glove box stuffed with fold-out gas station maps. The very maps that, once unsheathed, would never return to their original rectangular origin, and were known to drive anally-retentive drivers to the brink of madness.
Keep reading...
Show less
The cost of higher education has been steadily increasing over the past four decades and that's not changing
Universities and other advanced schools of learning seem to be raising their prices at an alarming rate. Higher education costs have ballooned over 538% since 1985. To put this in perspective, healthcare has increased more than 286% and the consumer price index has gone up 121%. That means education costs are over four times what they were thirty years ago.
No wonder people are complaining. But with these price increases come a greater quality and a better educational experience than what was to be had twenty or thirty years ago. Whether college is a better overall experience than before is individual and subjective.
Keep reading...
Show less