We've all been there. You were gifted a dumb present that you'll never in a million-zillion years ever use and you're too polite to tell anyone any differently. It sits at the bottom of your drawer for months, then years. And when you finally feel like enough time has passed, you can throw it out in good conscience.
A return is almost always out of the question. Plus, gift givers don't often include a return receipt, and we all know we wouldn't dare ask for one. I'd rather admit to a crime than confess I don't like a gift - how insulting to the gifter's sense of aesthetics.
And-hey, I have limited drawer space. Who can keep these unwanted gifts for six months when there isn't any space for them? I hate clutter, and unwanted gifts are just that.
This year, I am making an effort to swiftly remove any unwanted gifts from my house without hurting anyone's feelings…and potentially benefiting others. As the old saying goes, one man's trash is another man's treasure. And thank goodness for that.
From the The Guardian:
"According to research published this week by the consumer body, one in four people (24%) received an unwanted or unsuitable gift for the Christmas of 2021. Meanwhile, a separate study by the personal finance comparison site Finder said £1.2bn was wasted on unwanted Christmas gifts each year."
Come to terms with the fact that you will never use that gift and follow these quick tips to offload those unwanted gifts:
Donate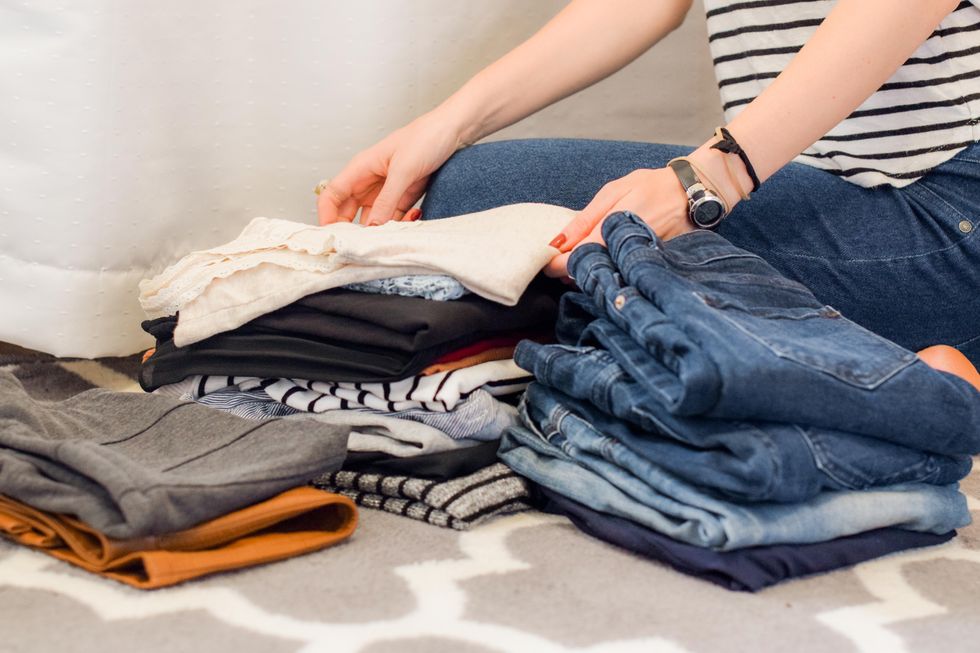 Sarah Brown via Unsplash
The most obvious choice for those unwanted pairs of mud-green sweat socks and that same fluffy robe you get every year from your Aunt Judy is to donate them. Just round up everything you don't want and Google the donation center closest to you.
This is also a fantastic excuse to purge your closet of that pile of stuff you've been meaning to get rid of. A few bags of give-away-clothes will get your spring cleaning out of the way early.
Sell Them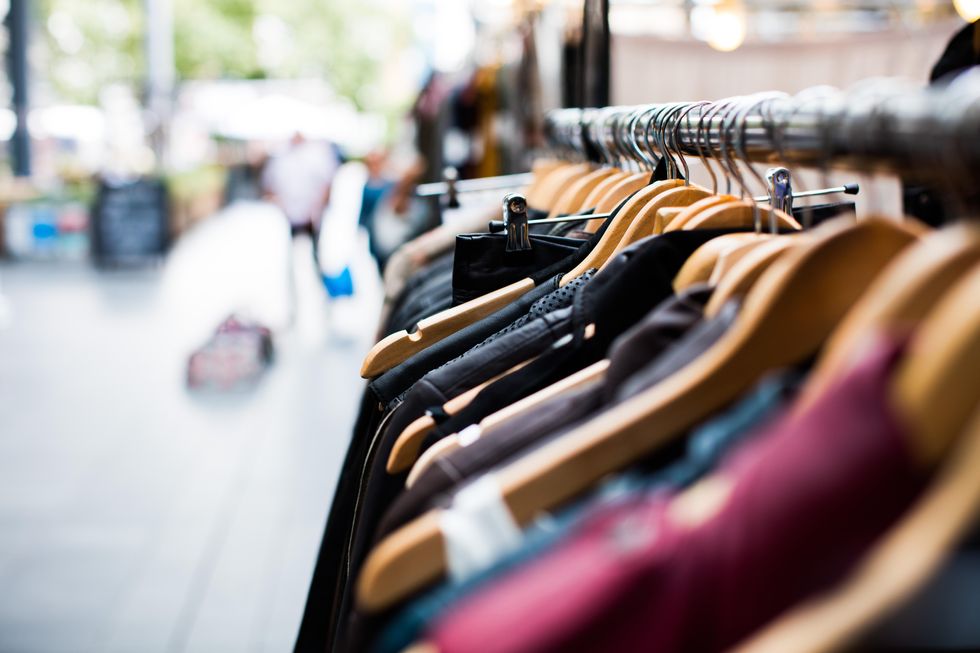 Artificial Photography via Unsplash
Resale websites are all the rage right now. If you got a pair of pants that don't fit or a sweater that isn't your style, resell them on a website dedicated to just that. Sites like Poshmark, Mercari, and DePop are known for selling those trendy pieces of clothing you barely used.
Thrifting has never been hotter. Hop on the trend while people are constantly perusing sites for the hottest deal. Then reward yourself for being so virtuous, by dropping the cash on some fabulous things you'll actually wear!
Re-Gift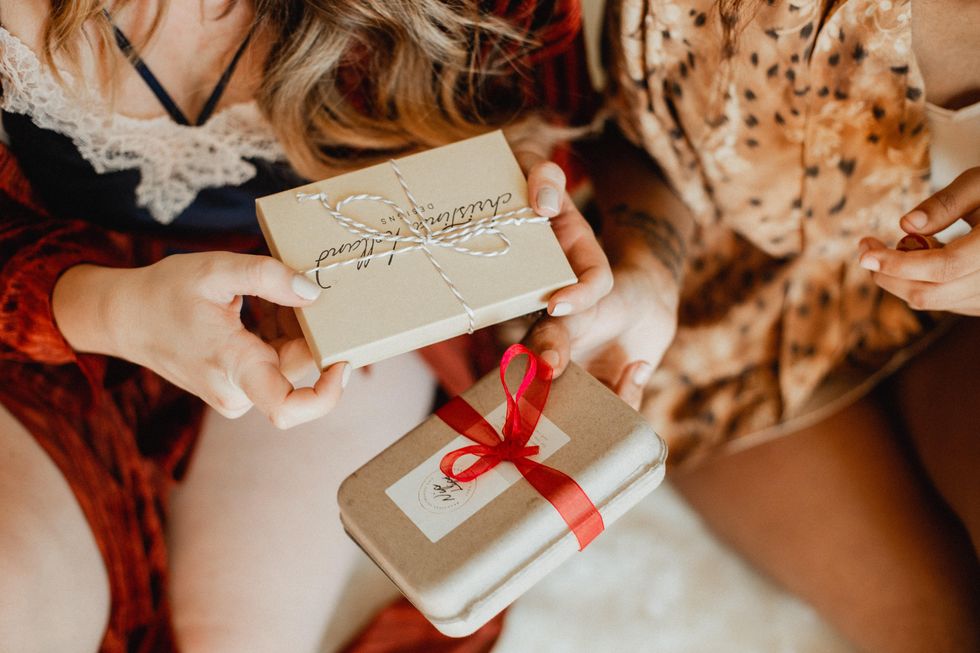 Jackie S via Unsplash
If you got something that you think one of your friends or family can benefit from, why not give it to them? There's no shame in revealing that it was a gift and you don't want it anymore…as long as you aren't re-gifting to the person who gave it to you!
Or, keep the gifts to re-gift at a later date. You never know when you're going to need a last minute gift. You'll thank yourself later.
Attempt a Return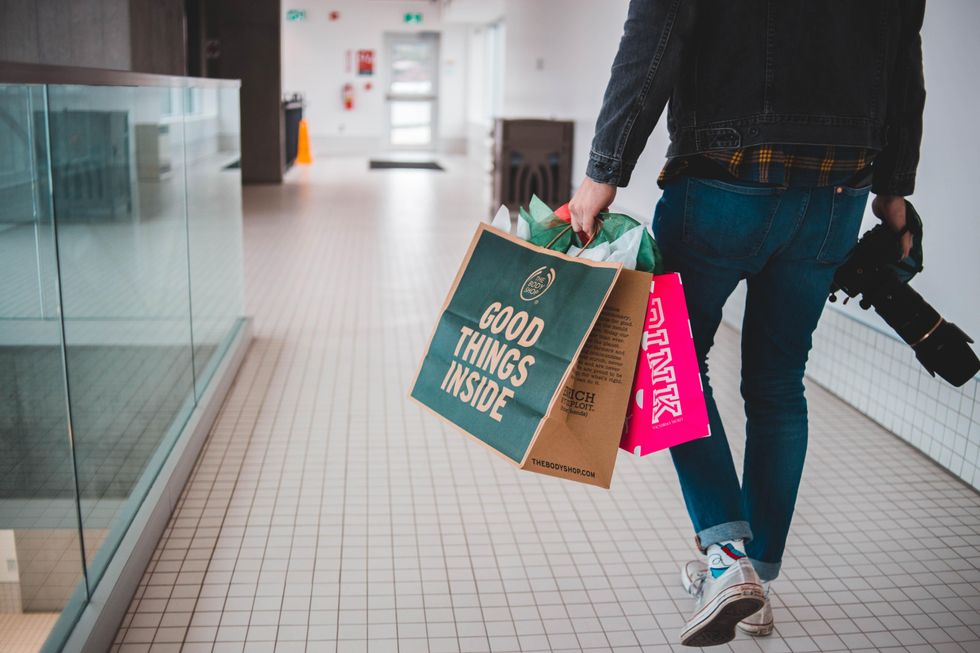 Erik McLean via Unsplash
If your item still has a tag, you can make a valiant effort to return to the store. If you can make your case, many stores won't want to fight you on it. They may be forgiving and grant you store credit at the very least.
Keep reading...
Show less
In a country where everyone has freedom of speech, where do we draw the line?
The structures of heteronormativity, patriarchy, and white supremacy are now made fun of, overshadowed, and cast aside by many.
Consequently, some straight, white, and/or male people, used to a society built for their needs, feel irrelevant and unheard. Anytime a minority or oppressed group is celebrated, privileged people try and insert themselves in the conversation. There's a reason why every year people ask, "Why isn't there a White History Month?" during Black History Month. When white men start getting passed up for promotions in favor of more diverse hires, it causes them to feel a fraction of what POC and women have experienced for decades. They view these setbacks as oppression and their erasure from representation as an attack. In turn, they acknowledge they're beginning to lack dominant authority. Groups like Meninists and All Lives Matter exist to belittle the root causes of systemic issues in our country. The relationship between the main systemic sources of violence in America resonate beyond Straight Pride: They remind us how those power dynamics are at play even within marginalized communities.
John Hugo, the President of Super Happy Fun America and head organizer of Boston's controversial Straight Pride Parade, describes himself "living openly as a straight man." Hugo is one of three white men advocating for heterosexual representation within the LBGTQ+ community. Super Happy Fun America is a perfect example of the phenomenon in which the privileged see equality as oppression. SHFA even has their own gay ambassador, Chris Bartely. His tokenism and bio illuminates that although he is a gay man, that does not mean he has the right to speak for the entire LGBTQ+ community:
As gay ambassador, Chris uses his status in the LGBTQ community to challenge heterophobia wherever it exists. He became involved in the straight pride movement after being ostracized from established advocacy groups for merely suggesting that straight people be afforded equal rights.
What Bartley gets wrong is that straight people are discriminated against. Although, not all people within straight relationships are afforded rights like maternity and paternity leave or an abortion, but that's due to issues unrelated to sexual orientation. SHFA utilizes right-wing Trumpism to prick at the current frustration white, straight men entertain. Meanwhile, the definition of "great" is up for debate across the nation. In retaliation, liberals are readdressing America's history and the narratives ignored in textbooks, thus increasing the discourse of who truly makes America great.
The SHFA convinced themselves they have good intentions, but in reality they're misinterpreting the purpose of the LGBTQ+ community. The organizers fail to understand that the community is more than an umbrella term for sexual orientation: It's comprised of identities that could endanger lives and livelihoods because of outside discrimination. Those identities go beyond sexual orientation. They include a spectrum of gender identities which already foster inner conflict within the community due to transphobia and misogyny. By viewing LGBTQ+ solely as a flag of sexual identities is to entirely miss the point of why the community itself exists.
However, pride is a touchy subject when it comes to who is welcome at the celebrations and who it's about. Specifically, it spawns conflict within the community from gay men who exhibit misogynistic rhetoric about female allies and bisexuals. Some within the community push binaries of homosexual relationships (gay men and lesbian women) as the standard. In such instances, systems of patriarchy and white supremacy affect transgender people and queer POC at an alarming rate compared to other peers. Straight pride is a reminder that pride incites complicated matters of identity politics and how the community can be exclusionary by gate-keeping.
Meanwhile, the leaders of Super Happy Fun America are challenging said gate-keeping by arguing in favor of an S in LGBTQIA. Their Vice President, Mark Sahady, has come forward to announce the event is moving forward since they have a permit from the city. If Boston were to take that permit away, Sahady would sue on grounds of discrimination. Their argument is a slap in the face to Pride's history.
With the 50th Anniversary of Stonewall, members of the community are reflecting on the horrors of their history, specifically police brutality. Today, police presence stirs debate about how parades can exist within governmental bounds. After all, every parade needs a permit, and the police are brought to enforce the safety of its participants. But when there's a history of police brutality with an oppressed community, it's difficult to trust their intentions. Yet, the men of Super Happy Fun America use their permit from Boston to their benefit (and yet, also as a legal threat). Due to their privilege, they don't see police presence as an issue, because the enforcers have never endangered them: Police protect white men.
The LGBTQ+ community and their allies are rightfully disappointed that anyone would want a straight pride parade, since they know what it truly stands for: These heterosexuals want to overshadow a marginalized community that is beginning to thrive. American society is not at a point yet where we can see or accept each other for who we are and our diverse perspectives. By breaking down other viewpoints' origins, we can get to the root of such ignorance. Straight Pride is a reminder that prejudice is often wielded in reaction to "others" and increases our divisions. To reflect on the roles of sexism, racism, and homophobia is to better ourselves and our communities, dismantling systems of oppression that keep us at odds and with each other as Americans.