We've all been there. You were gifted a dumb present that you'll never in a million-zillion years ever use and you're too polite to tell anyone any differently. It sits at the bottom of your drawer for months, then years. And when you finally feel like enough time has passed, you can throw it out in good conscience.
A return is almost always out of the question. Plus, gift givers don't often include a return receipt, and we all know we wouldn't dare ask for one. I'd rather admit to a crime than confess I don't like a gift - how insulting to the gifter's sense of aesthetics.
And-hey, I have limited drawer space. Who can keep these unwanted gifts for six months when there isn't any space for them? I hate clutter, and unwanted gifts are just that.
This year, I am making an effort to swiftly remove any unwanted gifts from my house without hurting anyone's feelings…and potentially benefiting others. As the old saying goes, one man's trash is another man's treasure. And thank goodness for that.
From the The Guardian:
"According to research published this week by the consumer body, one in four people (24%) received an unwanted or unsuitable gift for the Christmas of 2021. Meanwhile, a separate study by the personal finance comparison site Finder said £1.2bn was wasted on unwanted Christmas gifts each year."
Come to terms with the fact that you will never use that gift and follow these quick tips to offload those unwanted gifts:
Donate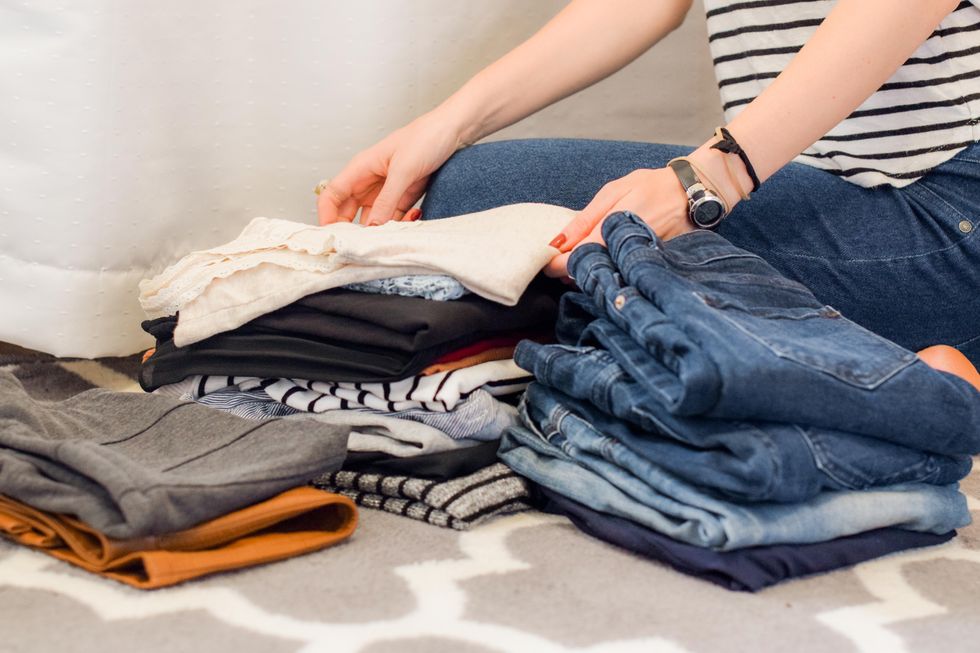 Sarah Brown via Unsplash
The most obvious choice for those unwanted pairs of mud-green sweat socks and that same fluffy robe you get every year from your Aunt Judy is to donate them. Just round up everything you don't want and Google the donation center closest to you.
This is also a fantastic excuse to purge your closet of that pile of stuff you've been meaning to get rid of. A few bags of give-away-clothes will get your spring cleaning out of the way early.
Sell Them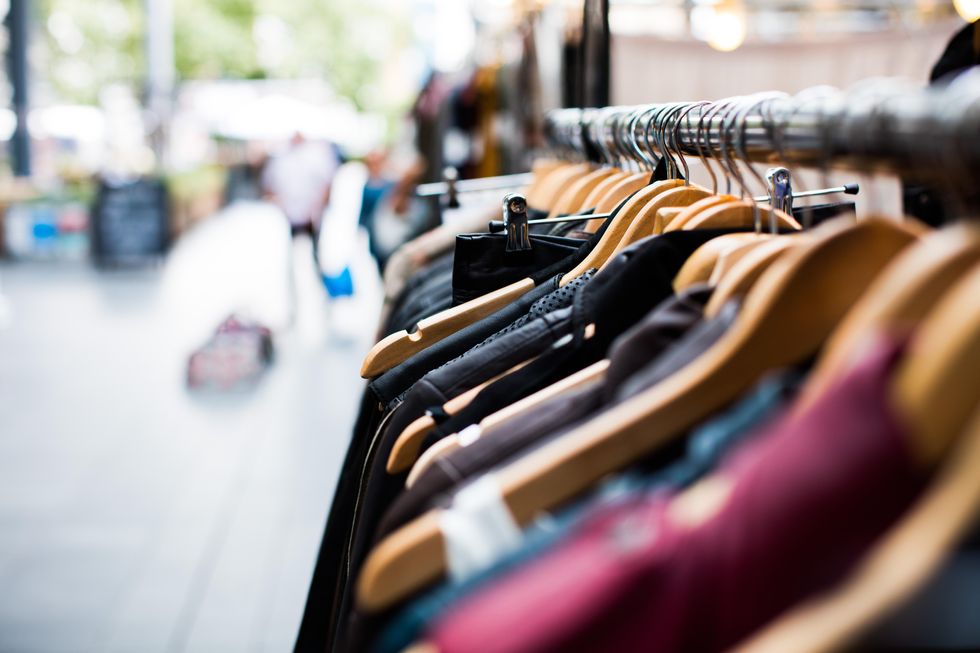 Artificial Photography via Unsplash
Resale websites are all the rage right now. If you got a pair of pants that don't fit or a sweater that isn't your style, resell them on a website dedicated to just that. Sites like Poshmark, Mercari, and DePop are known for selling those trendy pieces of clothing you barely used.
Thrifting has never been hotter. Hop on the trend while people are constantly perusing sites for the hottest deal. Then reward yourself for being so virtuous, by dropping the cash on some fabulous things you'll actually wear!
Re-Gift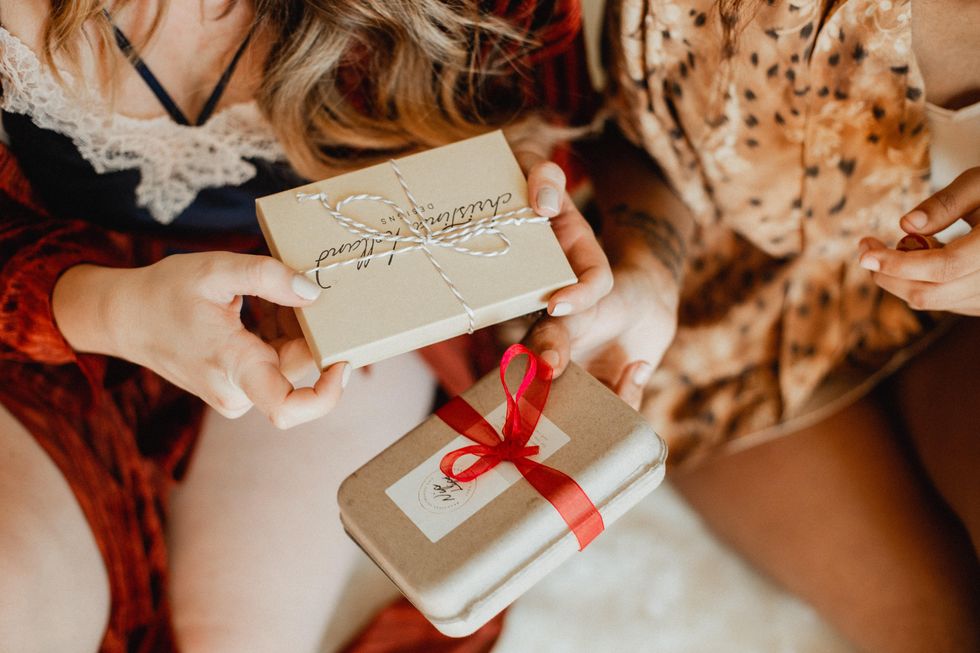 Jackie S via Unsplash
If you got something that you think one of your friends or family can benefit from, why not give it to them? There's no shame in revealing that it was a gift and you don't want it anymore…as long as you aren't re-gifting to the person who gave it to you!
Or, keep the gifts to re-gift at a later date. You never know when you're going to need a last minute gift. You'll thank yourself later.
Attempt a Return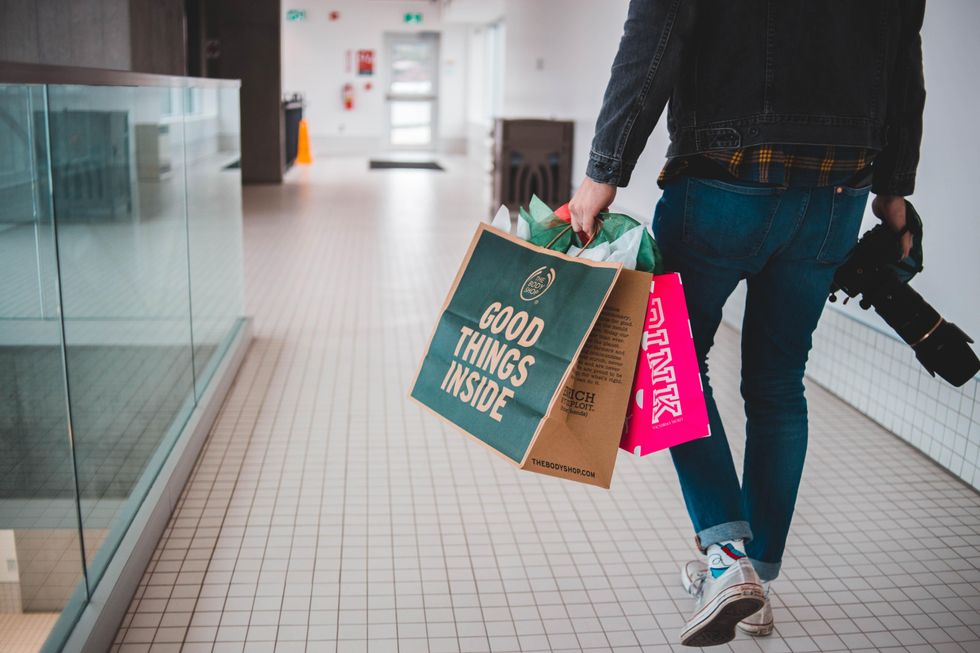 Erik McLean via Unsplash
If your item still has a tag, you can make a valiant effort to return to the store. If you can make your case, many stores won't want to fight you on it. They may be forgiving and grant you store credit at the very least.
We're at the dawn of a second search engine war.
In the early days of the Internet, Google wasn't the biggest fish in the pond. They weren't worth billions. They didn't have a 78% market share in the US. In fact, at the turn of the century, their competitors were numerous and wide-ranging, both in their approach to searching the web, and in their overall style. When the first search engine war began in 2000, it was fought between so many belligerents that it could more accurately be described as a battle royale. Tons of companies, most of which have since lost their claims to legitimacy, were chasing the de facto monopoly Google has today. One by one though, they fell off, mutating, getting bought out, and merging along the way. Ask Jeeves, MSN, Excite, and even Google's top competitor Yahoo, couldn't keep up. Google has reigned supreme for the past decade. Now, almost thirty years after the invention of the first search engine, it looks as though another war is on the horizon.

The cellophane packaging the Internet arrived in has long since been removed and discarded. Nowadays, everyone–from grandparents to toddlers–is online, the novelty has worn off, and people are beginning to pay attention. With the recent news of Facebook and Cambridge Analytica, it's no longer a secret that tech companies make their money by collecting and selling data. While this practice isn't technically illegal, it certainly rubs people the wrong way, and Google is one of the biggest offenders. From tracking cell phones and search histories, to creating advertisement profiles based on its users, Google has rapidly become the poster-child for the ugly and invasive side of the Internet. Sensing Google's weakness–though whether or not one can call this PR hiccup a weakness is debatable–smaller search engines are crawling out of the woodwork and trying to take a piece of Google's pie by advocating for privacy online.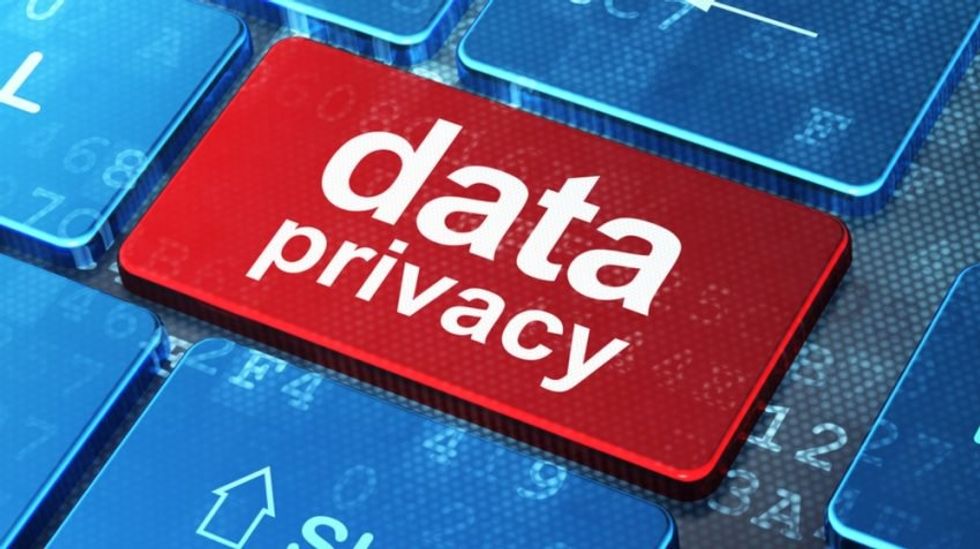 Should data privacy be the primary deciding factor in which search engine you chose?
Companies like DuckDuckGo and StartPage are attempting to live up to their mission statements, aiming to set a "new standard of trust online" by promising not to profit off of users' personal data. And they've had some pretty huge success so far, shaving close to 10% off of Google's total market share in the past year alone. DuckDuckGo, perhaps the biggest of the private search engines, reportedly averages about 16 million queries per day and has shown steady growth every year since its inception in 2011. In post-Snowden America, Internet privacy is more important than it's ever been, and, barring a massive shift in public opinion, these search engines can only be expected to continue growing.
Even considering DuckDuckGo's meteoric rise, the rest of the Search Engine' War may be a civil one, as challengers certainly aren't presenting a unified front against Google's tech empire. Between DuckDuckGo, StartPage, Wolfram Alpha, Yippy, and the rest, the relatively niche market is saturated with competitors and is starting to look a bit like the original search engine war in the early 2000s. Google on the other hand, is an entrenched power. Averaging 3.5 billion search queries per day and valued at over 500 billion dollars, Google is almost unchallengeable. Google also doesn't have to rely solely on its search engine for income, considering the amount of software and hardware they produce. On top of this, DuckDuckGo's foundational promise doesn't help them make money, considering how valuable a person's internet data is.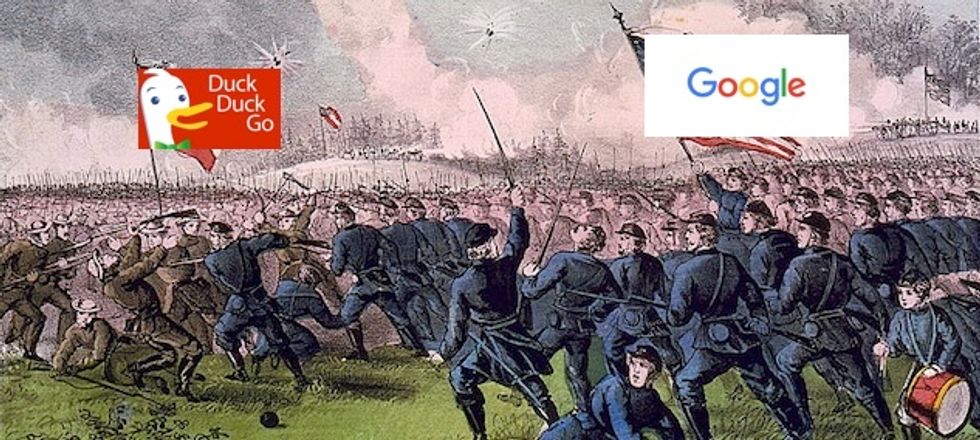 DuckDuckGo and Google face off again
Currently, websites that support online privacy simply are not well positioned to overtake Google in Search War II, especially considering that Google owns not only the most popular search engine, but the
most popular browser
as well. And despite the public's grumbling, congress decided to
strip
some of our commonsense privacy laws last year, electing to allow Internet services providers (ISPs) to sell users' data to third parties without their consent. While this repeal doesn't directly relate to the search engine battle, it sets an important precedent about Internet privacy; the likelihood of stopping data collection anytime soon is nothing more than a pipe dream. That said, it is important that we commend companies like DuckDuckGo for their groundbreaking business model. These websites are still for-profit corporations, but inasmuch as market trends can be used to indicate our moral valence as a country, it would seem that things are looking a little brighter regarding Internet privacy.
Are you interacting with a real person, or an automated program? Sometimes, it's hard to tell
For years, science fiction writers have been telling us robots are going to take over the world. It turns out they were right.
But, it's we humans who are doing the androids' dirty work. Unless you've been living in a cabin deep in the woods without the internet (and if so, do you have an extra bunk?), you are probably familiar with the scourge of "Bots," even if you don't recognize the invasion. Bots, short for "robots," are automated programs that run over the internet. On social media, bots have made their presence felt through a wave of fake accounts posing as real people, some 48 million on Twitter alone.
Spotting a bot can be tricky.
Many of the accounts look and feel like real people, but it's worth taking the time and effort to weed out the phonies. Fake social accounts can do real harm through the spreading of misinformation. It's important to be able to recognize and eliminate bots, because according to computer scientist Chengcheng Shao who said to MIT Technology Review, "Social bots play a key role in the spread of fake news."
Perhaps you recall that during the lead-up to the 2016 presidential election, Pope Francis shocked the world by endorsing Donald Trump. It was the top fake news story of 2016 and earned nearly a million Facebook engagements. Fake news works, it always has, and it isn't going anywhere. Which is why last January, Pope Francis said we all need to recognize the "snake-tactics" of the "crafty serpent" that go all the way back to the Book of Genesis. When the Pontiff himself declares, "the truth will set you free," it's time to identify and eliminate the bots in our human lives.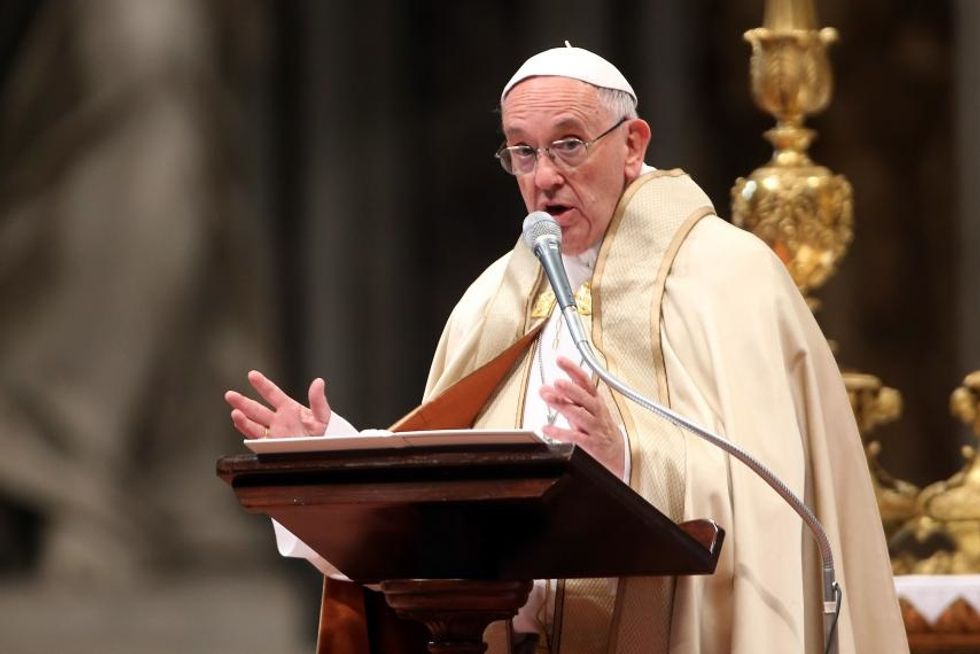 Pope Francis addresses the scourge of fake news at the Vatican https://goo.gl/uz6gFJ
Unfortunately, there isn't a single characteristic to help spot a bot, but there are broad identifiable patterns.
First and foremost, no matter the social media site, ask yourself a simple question when you see a post from someone you don't know personally (or more likely a post from someone you do know, reposting some "person" you don't):
Does this account seem like a real human being? Common sense is on your side. Use it.
Let's start with Twitter, where the homepage of a user can tell a lot. If the bio reads like something Rosey from The Jetsons would spit out, it's a flashing sign of online garbage. Real people write real bios. Is the avatar the default silhouette? Is the Twitter handle gobbledygook no human would choose? Do they post all the time, morning, noon, and night? People sleep, bots not so much. Or conversely, do they only retweet and repost, often to multiple accounts? This isn't how humans engage on social media.
These are the obvious ones, but of course, the bot factories are a lot more complex.
Here are a few more telltale Twitter questions to ask: Does the account follow a ton of people with few followers of its own? Has it followed and unfollowed you in a short amount of time? (Google "Who Unfollowed Me on Twitter" for a simple link), Did you get a reply in microseconds? Do the comments, retweets, and reposts appear to be from other bots? Does the Tweet originate not from the web or mobile, but "from API," which is often automated? Are there multiple posts about breaking news within minutes? (The Parkland shooting unleashed a near-instantaneous torrent of Russian bots.) Does the account interact with friends and foes in the same way you do? If not, chances are, it's a bot. Another trick if you're still stumped is to take the avatar photo and reverse image it. If it pops up all over the web, it's probably a stock photo, which isn't necessarily rock solid--mine is currently of legendary Philadelphia Eagles QB Nick Foles--but it's fairly obvious if it matches up with the other giveaway signs. Two other helpful tools to verify Twitter accounts are Botometer and Botchek.
Facebook has one simple built-in bot eliminator, which is that you have to accept invitations from others.
Use the old childhood axiom of not taking candy from strangers. If you don't know the person, or you have no mutual friends, ignore the request. You can also look up the account to make sure.
Other Facebook warning signs include an older pre-Timeline layout, an attractive female model as the profile picture (men are such easy marks), an empty wall or one with few personal updates and responses, or an enormous amount of "likes" that have seemingly zero in common. Again, does the account look like yours? The Facebook Help Center has a tool to show what bots you followed, but it's limited to bots you directly followed, not your friends, and it doesn't go that far back. Consider it a starting point.
But what about bots on other social platforms?
The New York Times just ran a fascinating story on combatting Instagram bots, which pointed out the most obvious ones, those following 7,500 accounts, the maximum allowed, without a single posted photo or profile picture. Other fishy things to look for are: Accounts with a lot of followers, say 25,000, and little engagement, say two likes, on a photo, an account with a giant inorganic spike in followers, or an account following many more on the 'Gram than it has followers.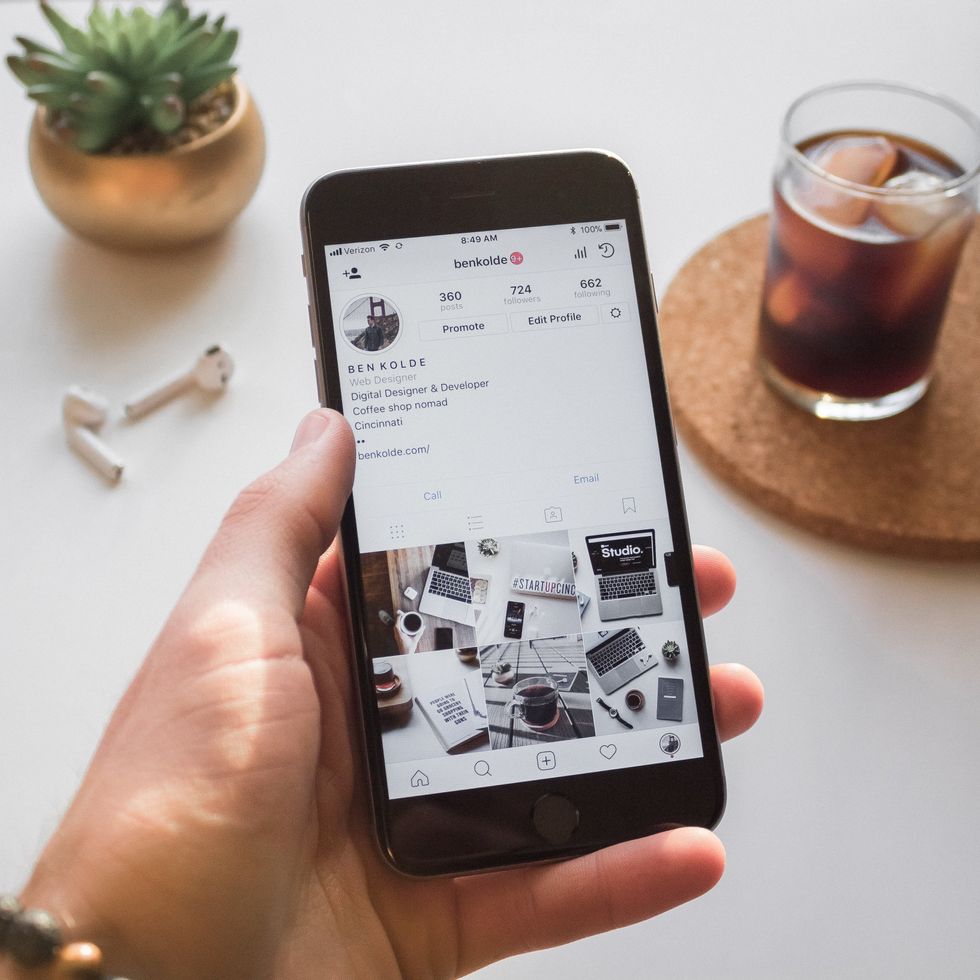 Beware of instagram accounts with thousands of followers, and no picturesPhoto by Ben Kolde
Spotting and blocking the fraudulent is key to a healthy social media existence.
But remember, bots aren't the biggest problem. We are. A new study by three MIT scholars found that on Twitter, most fake news is spread by humans, at a speedier rate, and at a much higher volume. Fake news stories are 70% more likely to be spread than actual news stories and reach 1,500 people six times faster. Why? The scholars theorize it's a combination of human impulses. Fake stories, often with insane too-good-to-be-true headlines, seem novel, so we share them to be "in the know." Bullcrap also triggers "surprise and disgust," whereas accurate stories engender sadness, anticipation, and (gasp) trust.


You can train yourself to spot a bot, but it's not enough. Check yourself first. Otherwise, when the robots do officially take over, we'll only have ourselves to blame.