Plus, how to apply for unemployment.
A record number of Americans have applied for unemployment benefits in the wake of the coronavirus pandemic. So many, in fact, that there has been a 3000% jump in jobless claims since early March. Unfortunately, the situation is likely to only get worse. According to Citi economist Andrew Hollenhorst, "Further job loss expected in coming weeks is very likely to push unemployment above 10%, even taking account of a potential steep decline in the labor force participation rate, as some displaced workers are neither furloughed nor looking for work."
Of course, if you've been outright fired from your job, you can at least take comfort in the fact that you face a relatively straightforward process for applying for unemployment. But what if you've been furloughed? What do you do now?
What is a furlough?
Furlough's have become increasingly common as the pandemic has continued to devastate the American job market. In short, a furlough is when an employee is put on an unpaid leave from work for an indefinite amount of time. According to the Office for Personnel Management, there are two types of furlough:
"An administrative furlough is a planned event by an agency which is designed to absorb reductions necessitated by downsizing, reduced funding, lack of work, or any budget situation other than a lapse in appropriations. Furloughs that would potentially result from sequestration would generally be considered administrative furloughs."
"A shutdown furlough (also called an emergency furlough) occurs when there is a lapse in appropriations, and can occur at the beginning of a fiscal year, if no funds have been appropriated for that year, or upon expiration of a continuing resolution, if a new continuing resolution or appropriations law is not passed. In a shutdown furlough, an affected agency would have to shut down any activities funded by annual appropriations that are not excepted by law. Typically, an agency will have very little to no lead time to plan and implement a shutdown furlough."
A furlough is, by its nature, temporary, but that doesn't mean that you can count on getting your job back. Many private and public companies have furloughed employees as a cost saving measure in hopes of weathering the economic turmoil of COVID-19 and hiring back furloughed employees as soon as possible, but as economies grind to a halt across the world, it becomes more and more likely that furlough will turn to permanent termination for many workers. As Jie Feng, an assistant professor in the Rutgers School of Management and Labor Relations told the Society for Human Resource Management, "Unlike layoffs, furloughs reduce labor costs without adding new costs such as severance packages and outplacement services." That means that, unfortunately, your company may just be putting off termination in order to avoid the costs associated with it.
While you likely still have healthcare as a furloughed employee, its not a guarantee, so its worth verifying with your specific company what benefits you retain during your leave.

Do I qualify for unemployment if I've been furloughed?
While you wait to see how long your furlough lasts, you can at least take comfort knowing that you probably qualify for unemployment benefits, particularly as they've been expanded under the $2 trillion coronavirus relief package. Usually, it wouldn't be a guarantee that furloughed workers would qualify for unemployment (it depends on the state you live in) but thanks to the new relief packaged, anyone who was furloughed due to the coronavirus outbreak qualifies for unemployment insurance. Additionally, unlike filing for unemployment because you've lost your job, furloughed employees do not have to prove they lost their jobs. Keep in mind that if you're on paid leave or are able to work from home, you won't qualify for the updated unemployment benefits.
According to CNET, you are likely eligible for additional unemployment under the new package if: "you're a part-time or self-employed worker, as well as if you're already unemployed or can't work because of COVID-19."
You are also eligible if:
You were set to start a new job and can't because of the outbreak
You collect veteran or Social Security benefits
Your job closed due to the coronavirus (for instance, restaurants or businesses deemed "nonessential")
You're not working because you have to care for children or other family members who would otherwise attend school or another facility
So, how much money will I get?
While the total sum of the unemployment money you receive will depend on your state's unemployment plan, the new federal relief package will give you an extra $600 a week on top of whatever you get through your state. It will also cover you for an extra 13 weeks in addition to whatever amount of time your state unemployment program covers. Most states unemployment benefits are upwards of 26 weeks, meaning you're likely to be covered for around 39 weeks. How much money you'll receive is entirely dependent on your state, for example, California residents get $450 a week so the extra $600 would put their weekly benefits at more than $1,000, but Florida residents get a max of $275 per week, putting their total unemployment at a maximum amount of $875.
How do I apply?
There is no way to apply for unemployment via the federal government, so you'll have to find the specific process for your state. Luckily, you can apply immediately. You used to have to wait at least a week to receive benefits, but thanks to the stimulus package you can now expect a more immediate turnaround time. While some states have waived the waiting period, others might still have one implemented. To find out what your state's unemployment program looks like, refer to the table on this site or select your state on this page.
Where are the freest places to live in terms of individual rights, economic freedoms, and political protections?
From "Brexit" to Brazil's election of Jair Bolsonaro, from Donald Trump's controversial stances to historic protests in the streets of Paris, political upsets and cultural shifts across the world have altered what it means to be a modern citizen. Interpretations of "liberty" and personal freedom will always vary between cultures and governments' ideologies, but where are the freest places to live in terms of individual rights, economic freedoms, and political protections, including social tolerance?
Evaluations of various countries' personal freedom in 2018 gave acute focus on freedoms of speech and religion and social acceptance of immigrants and ethnic minorities. According to reports from The Legatum Prosperity Index and Freedom House, the North American region showed overall gains in personal and economic freedom, while living in the Middle East and North Africa still present struggles in terms of safety and individual rights. Meanwhile, Northern European countries maintained historically high standards of civil liberties and political rights, accounting for six of the top ten "freest" countries.
1. Norway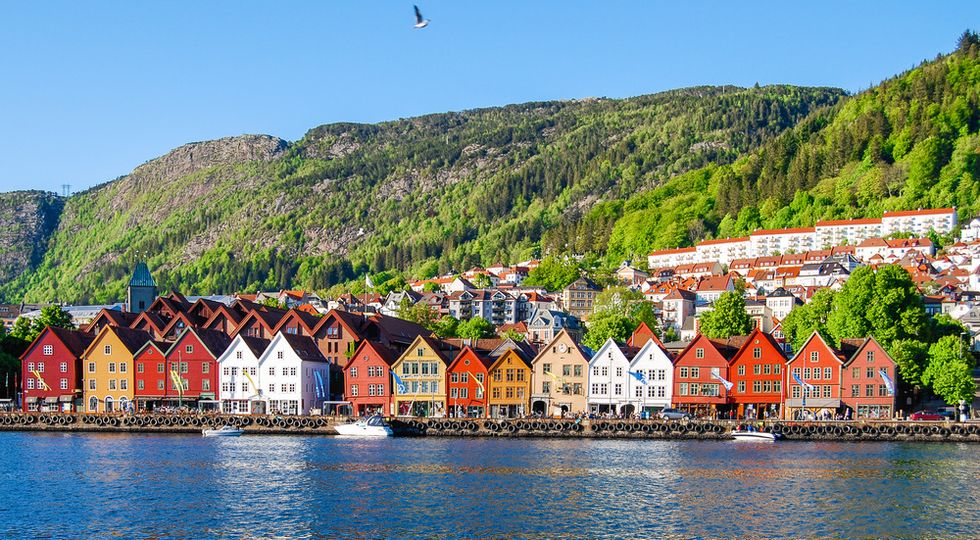 League of Students
This country of over 5 million citizens has consistently earned the top ranking in various assessments of personal liberty. Norway was the first Scandinavian country to legalize same-sex marriage, and men and women are guaranteed parity by law, from education and healthcare to social services and labor. Offering the 4th greatest access to education and healthy social capital, living in Norway combines economic freedoms with guaranteed freedoms of press and religion. In addition, residents enjoy arguably the safest and most secure protections against foreign threats and crime.

2. New Zealand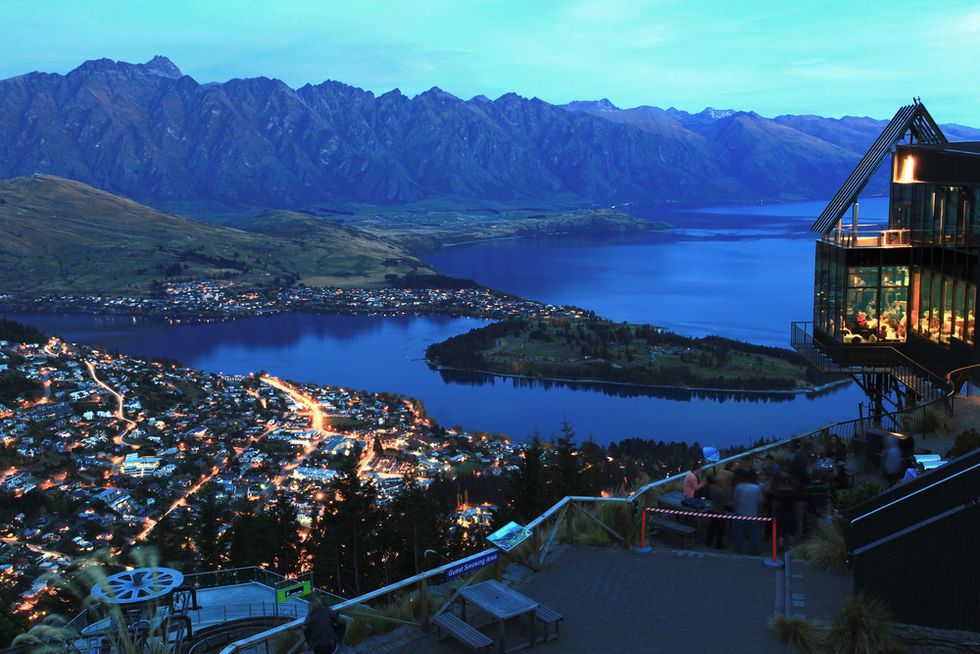 Culture Trip
New Zealand tops assessments of economic freedom in terms of social capital and business environment. Historically free of corruption, the Parliament's democratic elections represents its 4.7 million citizens in a multi-party system. In addition to protecting political freedom, the government prioritizes civil liberties for its citizens, particularly freedoms of free speech, press, and religion. For instance, same-sex marriage has been legal in Norway since 2009, and Parliament has been approximately 50% women since the 1980s.

3. Finland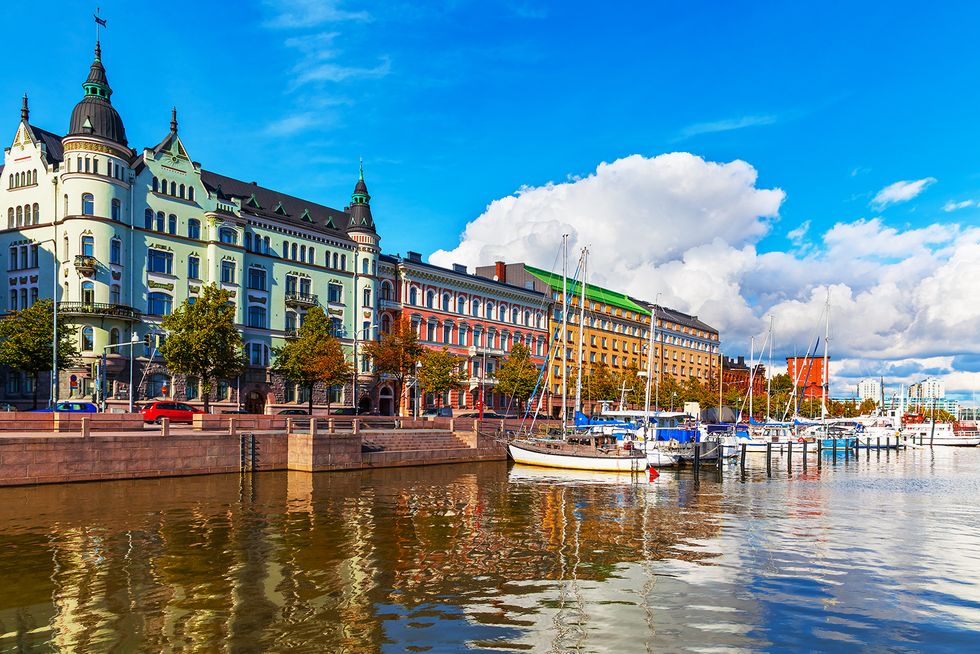 Old Town pier in Helsinki, Finland Lonely Planet
With top rankings in education and governance, Finland also protects political freedom with multi-party elections and anti-corruption legislation. In terms of social parity, women enjoy a "high degree of equality" and traditional courtesy." In fact, in 1906 Finland became the first European country to extend suffrage to women. Due to ample civil liberties protections, Finland was described by Forbes as the "happiest country in the world," drawing a high number of immigrant residents among its population of 5.5 million.

4. Switzerland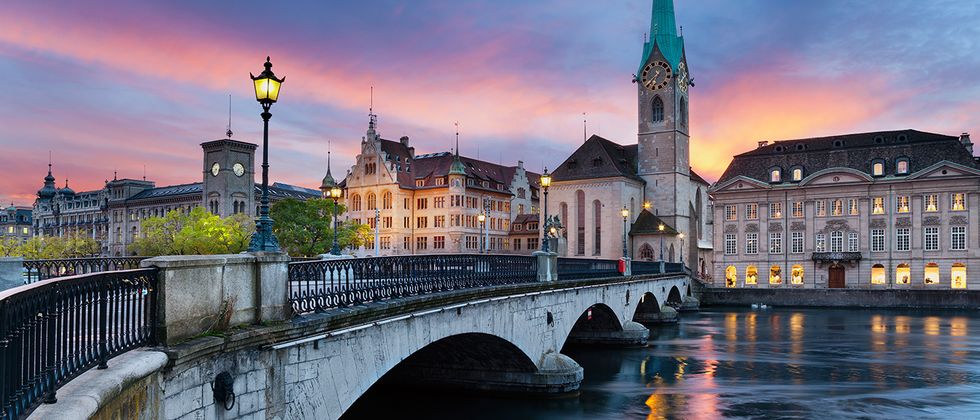 Wanderable
As a country that relies on direct democracy, Switzerland extends political freedom to 8.4 million residents through regular public referendums and a governing coalition of four political parties. Switzerland also offers excellent access to education and economic freedom. Same-sex marriage has been legal since 2007, and Switzerland has been described as one of the best countries for immigrants, with younger generations displaying an open attitude towards immigration.

5. Denmark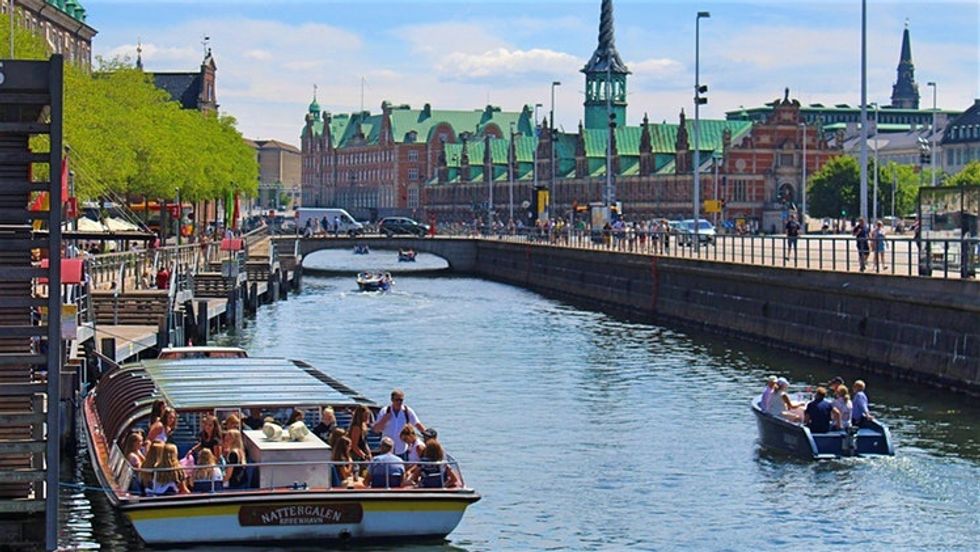 Denmark protects economic freedoms with strong opportunities for social capital with open-market policies. The government historically protects freedoms of expression and association, guaranteeing freedoms of press and speech under its constitution. Denmark was the first country in the world to recognize same-sex unions in the form of registered partnership. In 2012, same-sex marriages were legalized. Additionally, in 2016 the US News and World Report named Denmark the "best country in the world for women," citing gender equality, income quality, safety, and progressiveness.

While the U.S was #17 in The Legatum Prosperity Index's rankings (and #58 according to Freedom House), "freedom" remains a moving target that changes its appearance with each era. While many Scandinavian countries have offered exemplary
personal freedom protections to its citizens, shifting politics are changing the legal landscape that defines "freedom." For instance, while Finland legalized same-sex marriage in 2017, the country is still working to abolish the dark shadow of 1970s discriminatory laws, including forced sterilization for transgender people applying for sex reassignment surgery. In Switzerland, security measures passed in 2017 endow the government with heightened powers of surveillance of suspected terrorists, which critics say unfairly target new waves of immigrants.
Other countries to make the top 10 include (in order of ranking): Sweden, the United Kingdom, Canada, Netherlands, and Ireland. But as modern trends of immigration and growing awareness of LGBTQIA issues have outlined, even the "freest" countries can still improve.
Meg Hanson is a Brooklyn-based writer, teacher, and jaywalker. Find Meg at her website and on Twitter @megsoyung.
Getting to know your Constitution and the rights it guarantees you.
Can you recite the five central freedoms protected by the First Amendment? If not, you aren't alone. The New York Times, citing a recent study by the First Amendment Center at Vanderbilt University, revealed that just over half the people surveyed knew that our First Amendment protects freedom of speech, under 25% knew that it protects freedom of religion, under 20% knew that it protects freedom of the press, 14% knew that it protects freedom of association and only 6% knew that it protects the right to petition the government for grievances. Yet another survey conducted by the Annenberg Public Policy Center found that 37% of Americans could not even name one right protected under the First Amendment. Back in 2006, one in four Americans could name one right, but more than half could name at least two members of the cartoon family, The Simpsons.

Ironically, according to an August 2017 telephone survey, 73% of Americans think the right to free speech is worth dying for. Clearly, there is a disconnect between being willing to die for something and not knowing what it is you're willing to die for–time to bridge that gap. You can't properly exercise, let alone protect, your rights if you don't know what they are.
The First Amendment to the Constitution was adapted into the Bill of Rights in 1791. Here it is:
Congress shall make no law respecting an establishment of religion, or prohibiting the free exercise thereof; or abridging the freedom of speech, or of the press; or the right of the people peaceably to assemble, and to petition the government for a redress of grievances.
In other words, The First Amendment guarantees freedoms relating to religion, expression (speech and press), assembly, and petition. Here are some recent examples of the First Amendment at work.
Freedom of Expression
Self-proclaimed white supremacists marching down the streets of Charlottesville chanting "Jews will not replace us," were exercising their First Amendment right to expression. When Donald Trump stated that there is "No collusion between Trump and Russia" or that "Black homeownership just hit the highest level it has ever been in the history of our country," he was also exercising his First Amendment rights. Speech doesn't have to be true to be protected. In fact, many lies, intentional or not, are protected by the First Amendment, though there are exceptions in cases of libel or defamation of character. Other examples of speech not protected by the First Amendment are:
Obscenity
Fighting words
Defamation
Child pornography
Perjury
Blackmail
Incitement to imminent lawless action
True threats
Solicitations to commit crimes
Plagiarism of copyrighted material
Freedom of Speech

The First Amendment right to free speech is at the center of the national debate about our rights on social media. Is blocking an individual on Twitter or removing unflattering comments (as President Trump has done) a violation of one's right to freedom of speech? Is there even a right to free speech on social media platforms that are owned by private corporations? As reported by Lincoln Caplan in the 10/11/17 issue of Wired, The Knight First Amendment Institute sued President Trump to force him to unblock the people he had blocked. The Institute argued that the President had violated users' rights to free speech because he only blocked people who disagreed with him.
Freedom of Religion
When the Alabama State Supreme Court ruled that then Judge Roy Moore had to remove the 10 Commandments from his court room, they were protecting our First Amendment right stating that "government shall make no law respecting the establishment of religion." Because Roy Moore posted the 10 Commandments in his role as a public servant and not as a private citizen, declaring his personal views were, in this case, a violation of the First Amendment and not an expression of his First Amendment rights.
Freedom of Assembly and Petition
A recent debate is centered around whether or not environmental protesters' First Amendment rights were violated when they were forcibly removed from the Keystone Pipeline in North Dakota. According to Jennifer Cook, policy director of the ACLU of North Dakota, "The right to protest is fundamental to our democracy and the interference with that right by agents of the counties and the state of North Dakota violates both the spirit and letter of the First Amendment. As the courts in this state have recognized, the First Amendment forbids the enactment of laws 'abridging the freedom of speech ... or the right of the people peaceably to assemble.'" The protest at the Dakota Access pipeline is precisely the type of assembly protected by the First Amendment. Peaceful protest is at the core of the First Amendment and restrictions to such activity, such as the closing of highways with the effect of preventing assembly or effective messaging of protesters, should be viewed skeptically. Law enforcement agents have a duty to ensure that the rights of protesters are protected, not just the rights of corporations. While law enforcement officers have a right to ensure the safety of all of our citizens, this goal should be achieved by ensuring that all citizens, including protesters, are protected and that there are enough police in place to prevent violence, but not prevent peaceful protest or assembly."
Applying the First Amendment to real life situations is not always black and white. For example, law enforcement officials can put time, place, and manner restrictions on protests. Rules can vary from city to city, but law enforcement can require permits for large groups, for marches that black traffic, or for protests that will create a lot of noise. As with most situations relating to rights and laws, First Amendment principles are open and subject to interpretation. But as we watch debates about our freedom of speech and freedom of the press play out in real time, it's useful and necessary to know what it is that we are protecting.
Keep reading...
Show less