We've all been there. You were gifted a dumb present that you'll never in a million-zillion years ever use and you're too polite to tell anyone any differently. It sits at the bottom of your drawer for months, then years. And when you finally feel like enough time has passed, you can throw it out in good conscience.
A return is almost always out of the question. Plus, gift givers don't often include a return receipt, and we all know we wouldn't dare ask for one. I'd rather admit to a crime than confess I don't like a gift - how insulting to the gifter's sense of aesthetics.
And-hey, I have limited drawer space. Who can keep these unwanted gifts for six months when there isn't any space for them? I hate clutter, and unwanted gifts are just that.
This year, I am making an effort to swiftly remove any unwanted gifts from my house without hurting anyone's feelings…and potentially benefiting others. As the old saying goes, one man's trash is another man's treasure. And thank goodness for that.
From the The Guardian:
"According to research published this week by the consumer body, one in four people (24%) received an unwanted or unsuitable gift for the Christmas of 2021. Meanwhile, a separate study by the personal finance comparison site Finder said £1.2bn was wasted on unwanted Christmas gifts each year."
Come to terms with the fact that you will never use that gift and follow these quick tips to offload those unwanted gifts:
Donate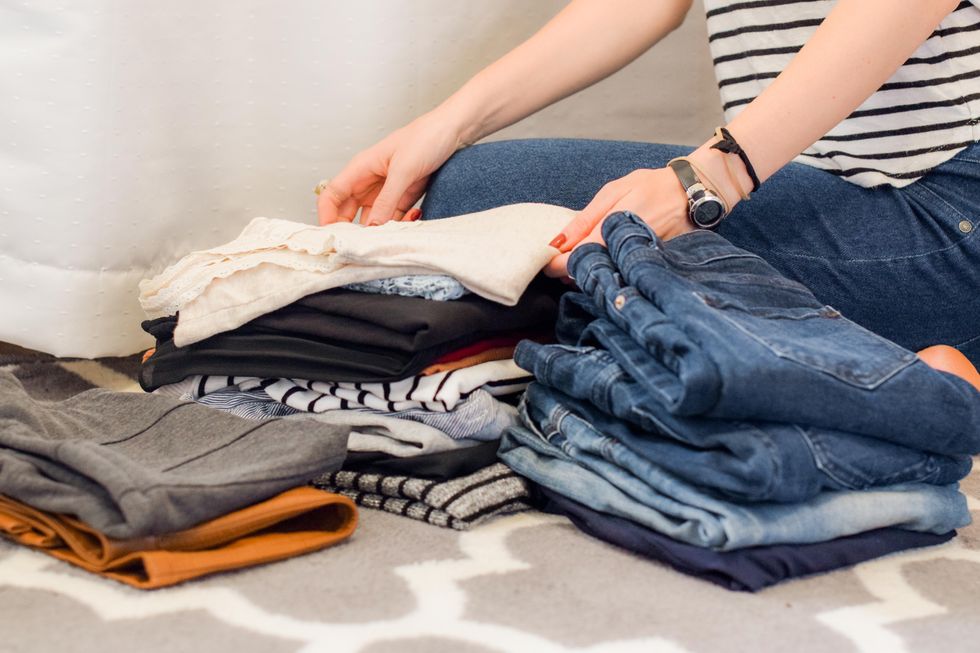 Sarah Brown via Unsplash
The most obvious choice for those unwanted pairs of mud-green sweat socks and that same fluffy robe you get every year from your Aunt Judy is to donate them. Just round up everything you don't want and Google the donation center closest to you.
This is also a fantastic excuse to purge your closet of that pile of stuff you've been meaning to get rid of. A few bags of give-away-clothes will get your spring cleaning out of the way early.
Sell Them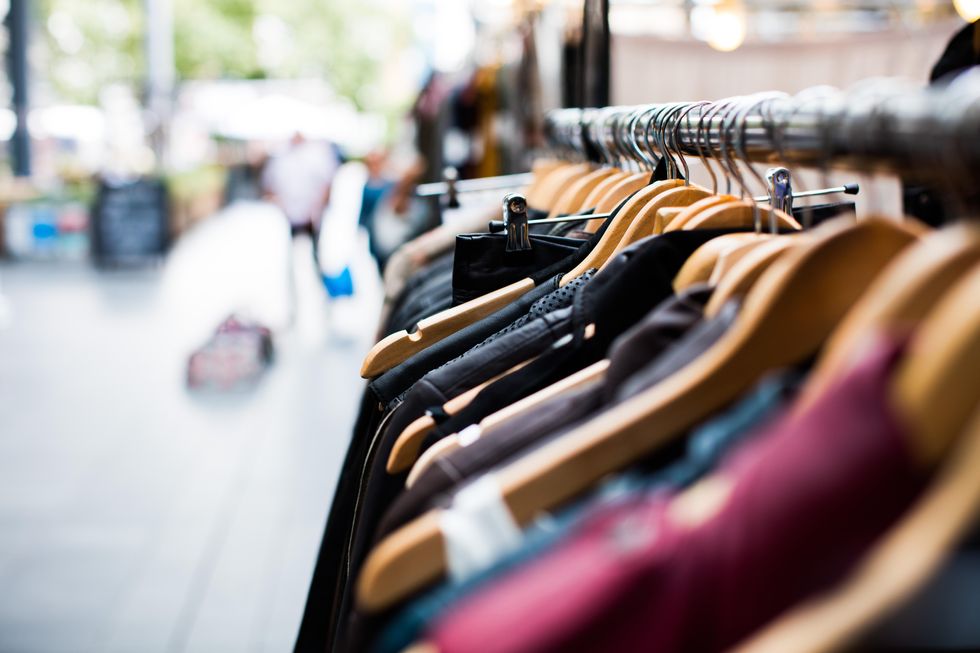 Artificial Photography via Unsplash
Resale websites are all the rage right now. If you got a pair of pants that don't fit or a sweater that isn't your style, resell them on a website dedicated to just that. Sites like Poshmark, Mercari, and DePop are known for selling those trendy pieces of clothing you barely used.
Thrifting has never been hotter. Hop on the trend while people are constantly perusing sites for the hottest deal. Then reward yourself for being so virtuous, by dropping the cash on some fabulous things you'll actually wear!
Re-Gift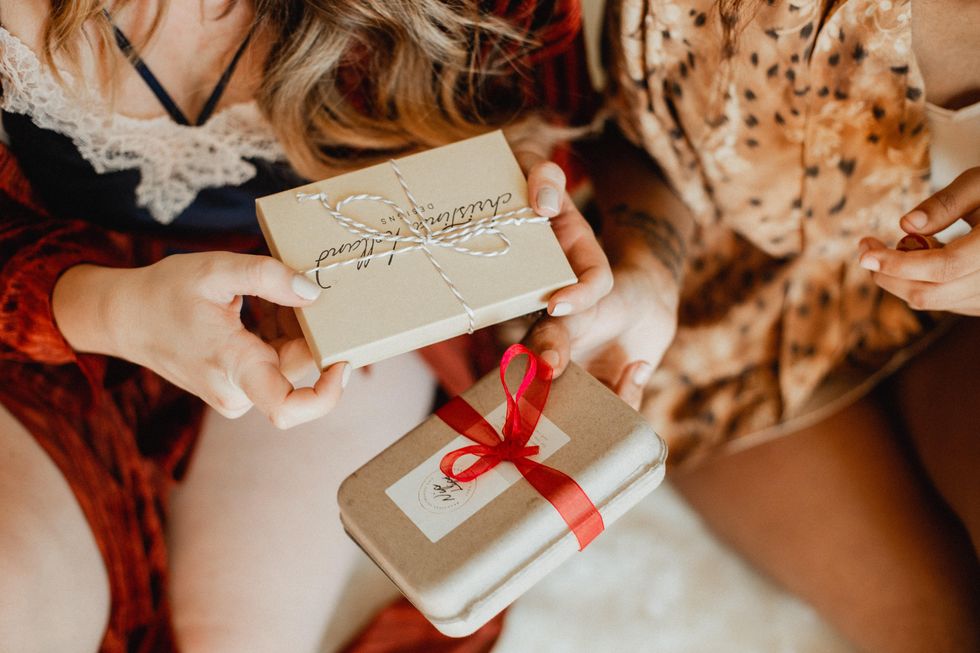 Jackie S via Unsplash
If you got something that you think one of your friends or family can benefit from, why not give it to them? There's no shame in revealing that it was a gift and you don't want it anymore…as long as you aren't re-gifting to the person who gave it to you!
Or, keep the gifts to re-gift at a later date. You never know when you're going to need a last minute gift. You'll thank yourself later.
Attempt a Return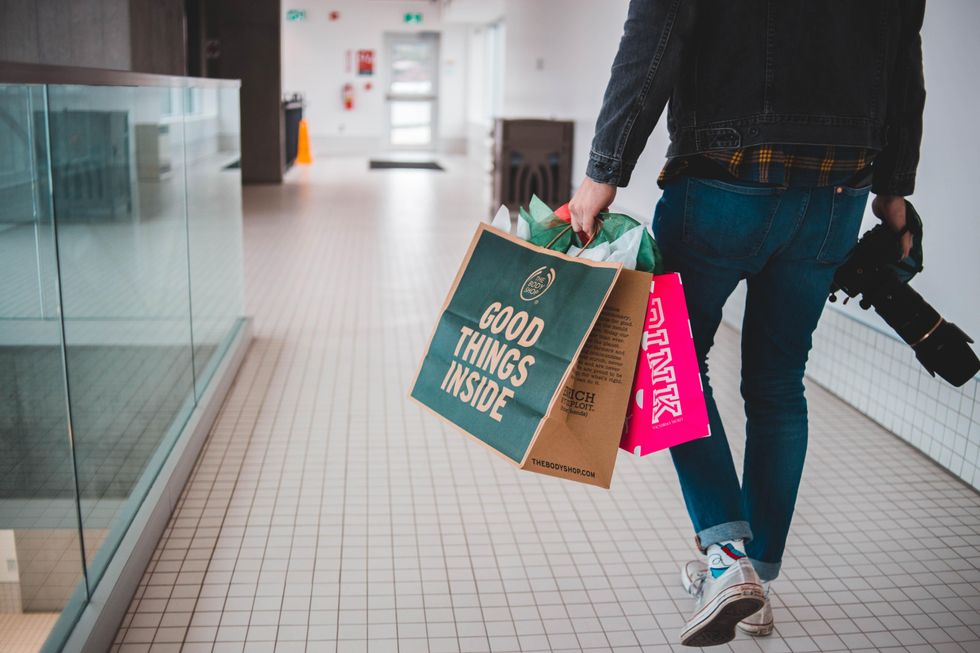 Erik McLean via Unsplash
If your item still has a tag, you can make a valiant effort to return to the store. If you can make your case, many stores won't want to fight you on it. They may be forgiving and grant you store credit at the very least.
Keep reading...
Show less
Investing on the stock market can be intimidating, but we're here to help
Millennials don't trust the stock market.
That is the finding from the most recent Merrill Edge Report, which found 66% of Millennials trusted their savings accounts would be reliable in 20 years. In contrast, 71% Gen-Xers trust in their 401(k), while 54% of Baby Boomers believe in their pension. Generationally, it makes sense. Rock-solid pensions of the distant past were a foolproof reward for a life's work. The rise of the stock market from the 1980s-2000s made the same 401(k) seem like a safe profitable bet. And, the financial crisis of 2008–spurred on by massive institutional fraud rewarded with federal taxpayer bailouts—combined with years of stagnant wage growth, ever-increasing income inequality, and ever-higher cost-of-living expenses, means younger workers trust their saving accounts and nothing else. Can you blame them?
(Once and for all, avocado toast plays no role in whether Millennials save for a starter home. It's the impenetrable big-bucks-or-GTFO economy, not the breakfast food, stupid.)
It's understandable, but it's not necessarily prudent.
It's good to have savings, of course, but more as a short-term emergency fund. Long-term, there simply isn't enough of a reward. The national percentage yield average of traditional banks is only .07%, going up to 1.0% or a bit higher at at online banks. Look at it this way, banks take money from savings accounts and loan it out at much higher rates, so you're making it easier for fat cats who already live on easy street.
Investing is smarter for future financial health, and it isn't just for the wealthy. Here are some tips to get started, even with a small amount. Warren Buffett defines investing as "the process of laying out money now to receive more in the future." Your portfolio probably won't get up to $87-billion, but a little piece of Buffet's pie will offer future peace of mind. The "Oracle of Omaha" bought his first stock at 11, you've got catching up to do. Thus:
Get Started Today:
Investing can be intimidating, and nobody likes a no-fun eat-your-vegetables spending scold. (See: toast, avocado.) However, adding a few nip-and-spending-tucks, could give you an extra $10 a week, which is $40 a month to invest, almost $500 a year. Start with whatever you can afford because the longer you're in, the more money you'll make. Even if you start out with a saving account, getting in the habit is the important thing.
Collect Change in a Coffee Can:
If formal budgeting of some sort is too tough, try throwing loose change, crumpled dollar bills, and random poker winnings into a coffee can designated for investments. It sounds silly, but it adds up. It takes diligence not to treat the can as a beer slush fund, but it's an easy way to contribute more to your starter investment kit. There are also more options available if you start out with $1,000 than $100, so whatever gets you there.
Talk to a Professional:
Once you've decided investing makes sense, go to your bank and talk to someone about basic investment strategies. You may grasp the difference between low-initial-investment mutual funds (investments in a portfolio of stocks and bonds) and Treasury securities (savings bonds), but it helps to get outside advice on what is a better starting point. For a lot of us, financial literacy begins and ends with our bank accounts, so seek out those who know the basics of expanding your portfolio.
Enroll in Your Employer's Retirement Plan:
Here's a quick story about a stupid Gen-Xer, me. I once spent a year at a company without investing in my 401(k) until a co-worker told me "You know that's free money, right?" (Ron Howard voice: He did not.) The term "free money" is somewhat fungible, but many employers match whatever you contribute to the 401(k), which compounds over time. Start at 1% of your salary if it's all you can afford and increase it over time until it's a full match. Whatever you contribute, the retirement fund doubles. Call your HR department today.
Get Set Up with a Roth IRA:
If you're part of the gig economy and have no 401(k) option, then consider a Roth IRA, a retirement account that can be opened online in a matter of minutes. If you're single, under 50, and make less than $120,000 a year, you can sock away up to $5,500 a year. The beauty of a Roth IRA is your money grows tax-free and can be withdrawn tax-free. There are a number of benefits for Roth IRA enrollees, including for first-time home buyers, which is something you may become even if it seems impossible at the moment. Because down the line, you will have been investing for years, right?
Invest Online:
You don't have to wade into the murky bitcoin waters to get into investing online. There are much more basic websites and apps to help you learn and grow as an investor. One to try if you don't trust your ability to pick stocks and bonds at this point, sign up with Betterment, an automatically managed investment account that's user-friendly and charges an annual fee (as opposed to per transaction).
Good luck! And many happy returns.
Keep reading...
Show less