We've all been there. You were gifted a dumb present that you'll never in a million-zillion years ever use and you're too polite to tell anyone any differently. It sits at the bottom of your drawer for months, then years. And when you finally feel like enough time has passed, you can throw it out in good conscience.
A return is almost always out of the question. Plus, gift givers don't often include a return receipt, and we all know we wouldn't dare ask for one. I'd rather admit to a crime than confess I don't like a gift - how insulting to the gifter's sense of aesthetics.
And-hey, I have limited drawer space. Who can keep these unwanted gifts for six months when there isn't any space for them? I hate clutter, and unwanted gifts are just that.
This year, I am making an effort to swiftly remove any unwanted gifts from my house without hurting anyone's feelings…and potentially benefiting others. As the old saying goes, one man's trash is another man's treasure. And thank goodness for that.
From the The Guardian:
"According to research published this week by the consumer body, one in four people (24%) received an unwanted or unsuitable gift for the Christmas of 2021. Meanwhile, a separate study by the personal finance comparison site Finder said £1.2bn was wasted on unwanted Christmas gifts each year."
Come to terms with the fact that you will never use that gift and follow these quick tips to offload those unwanted gifts:
Donate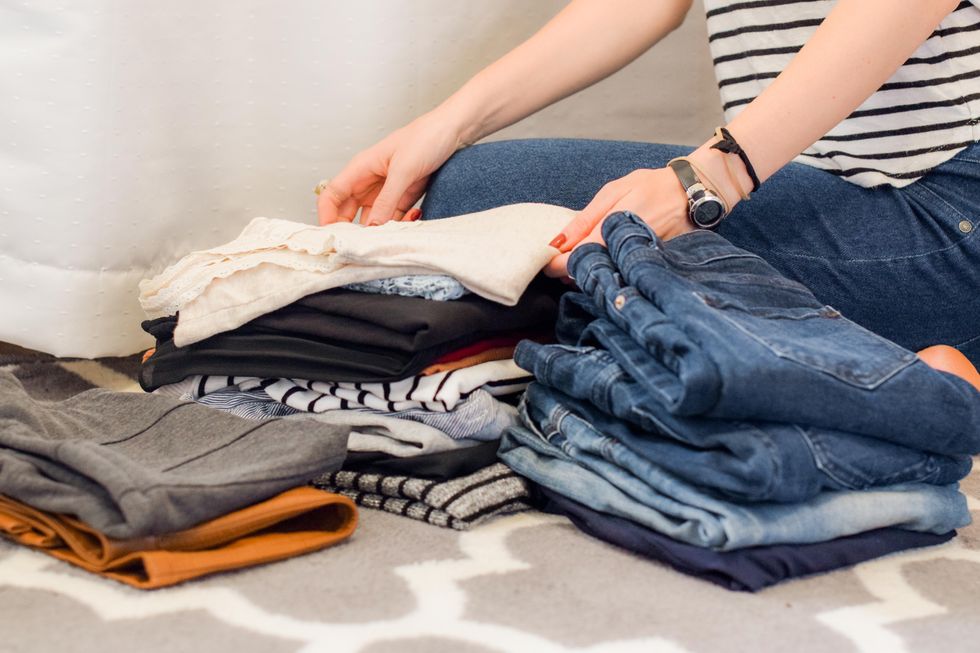 Sarah Brown via Unsplash
The most obvious choice for those unwanted pairs of mud-green sweat socks and that same fluffy robe you get every year from your Aunt Judy is to donate them. Just round up everything you don't want and Google the donation center closest to you.
This is also a fantastic excuse to purge your closet of that pile of stuff you've been meaning to get rid of. A few bags of give-away-clothes will get your spring cleaning out of the way early.
Sell Them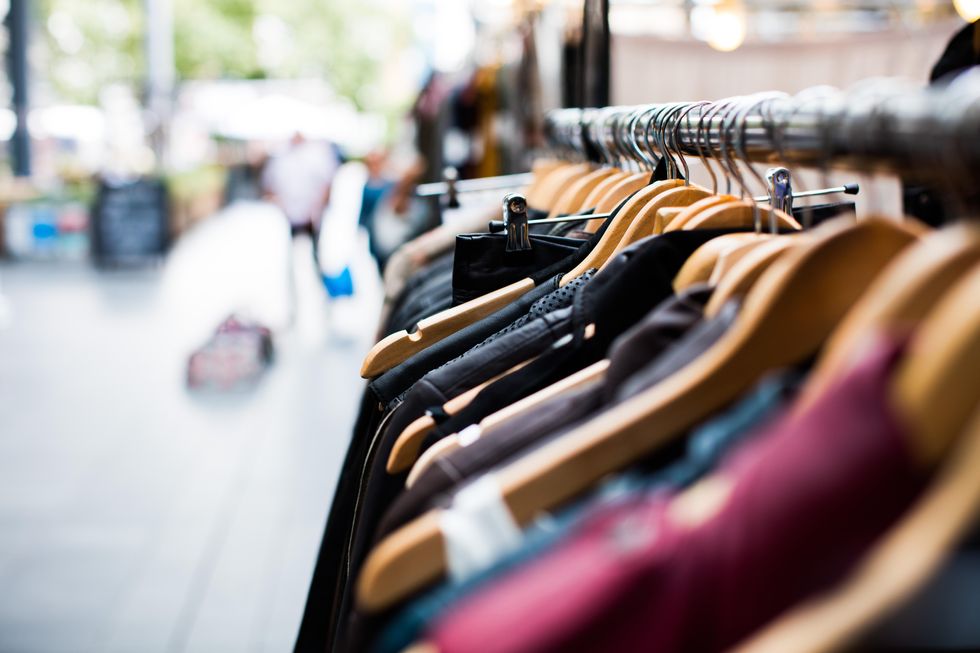 Artificial Photography via Unsplash
Resale websites are all the rage right now. If you got a pair of pants that don't fit or a sweater that isn't your style, resell them on a website dedicated to just that. Sites like Poshmark, Mercari, and DePop are known for selling those trendy pieces of clothing you barely used.
Thrifting has never been hotter. Hop on the trend while people are constantly perusing sites for the hottest deal. Then reward yourself for being so virtuous, by dropping the cash on some fabulous things you'll actually wear!
Re-Gift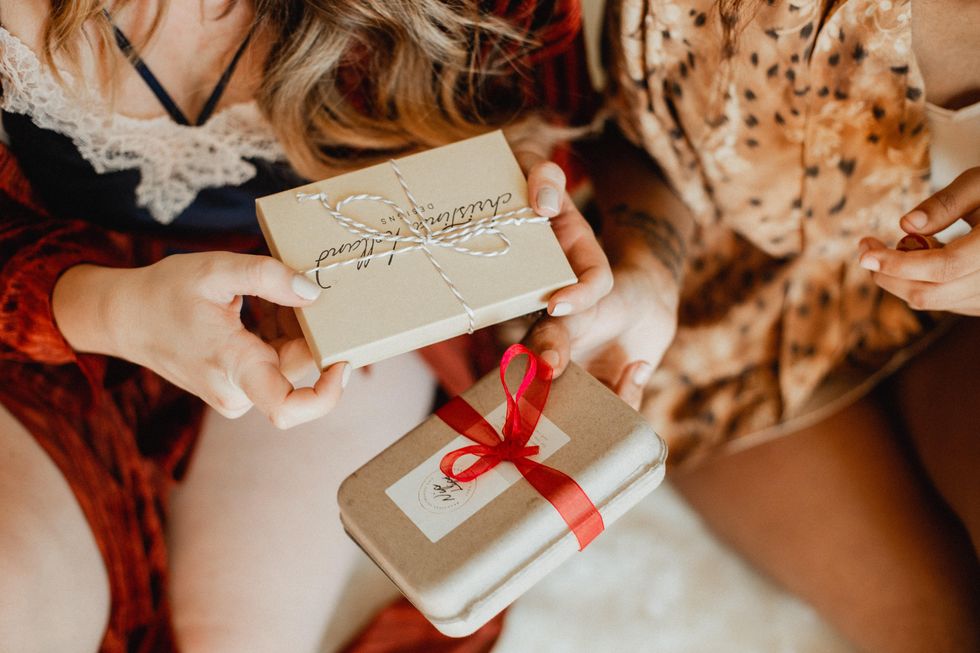 Jackie S via Unsplash
If you got something that you think one of your friends or family can benefit from, why not give it to them? There's no shame in revealing that it was a gift and you don't want it anymore…as long as you aren't re-gifting to the person who gave it to you!
Or, keep the gifts to re-gift at a later date. You never know when you're going to need a last minute gift. You'll thank yourself later.
Attempt a Return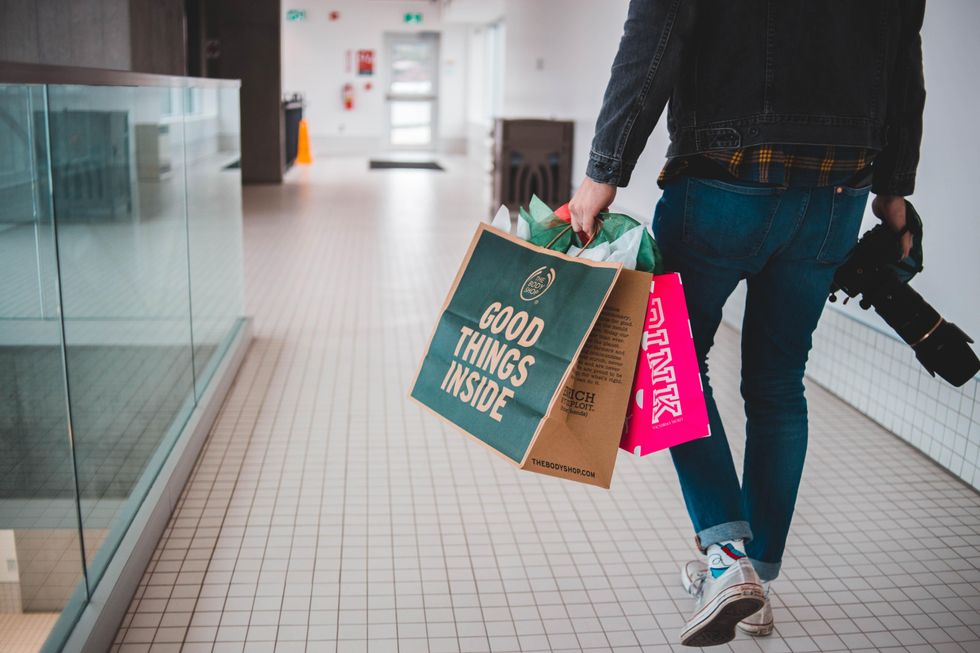 Erik McLean via Unsplash
If your item still has a tag, you can make a valiant effort to return to the store. If you can make your case, many stores won't want to fight you on it. They may be forgiving and grant you store credit at the very least.
Keep reading...
Show less
We have his public explanation, but it's worth considering his underlying motivation
On Wednesday afternoon Mitt Romney announced that he would be voting to convict President Donald Trump in the Senate's impeachment trial.
Romney became the only Republican to join in the Democrats vote to convict Donald Trump for abuses of power and remove him from office—a vote that failed, 48-52, resulting in President Trump's acquittal. The move also immediately inspired mass calls to remove Romney from the senate with #RecallRomney trending across Twitter almost immediately after the announcement was made public. Romney explained his reasoning in a statement on the senate floor, saying of Trump's crimes that "Corrupting an election to keep oneself in office is perhaps the most abusive and destructive violation of one's oath of office that I can imagine." But that only tells us what he wants us to know. There remains a question of his underlying motivation, and there are four basic theories that cover the full gamut of possibilities.
Theory 1: He Did it Because He's Brave
According to this theory, Romney is essentially telling the truth. He believed Trump was guilty, and he was too principled to vote for acquittal for reasons of political expediency. Trump and his fellow Republicans would not be jumping down his throat if he had gone along with the rest of the party, but it would also have given Donald Trump a stronger case to claim that the whole impeachment was a sham. Romney's vote wasn't enough to secure a conviction, but if every Republican had voted in lockstep against conviction, then the whole enterprise would could easily have been written off by Trump and his allies as a witch hunt by the wacky Democrats, and Trump would have leapt immediately to claiming exoneration. Romney basically sacrificed himself for the cause of democracy and justice. This is the theory behind another trending hashtag #MittRomneyIsMyHero.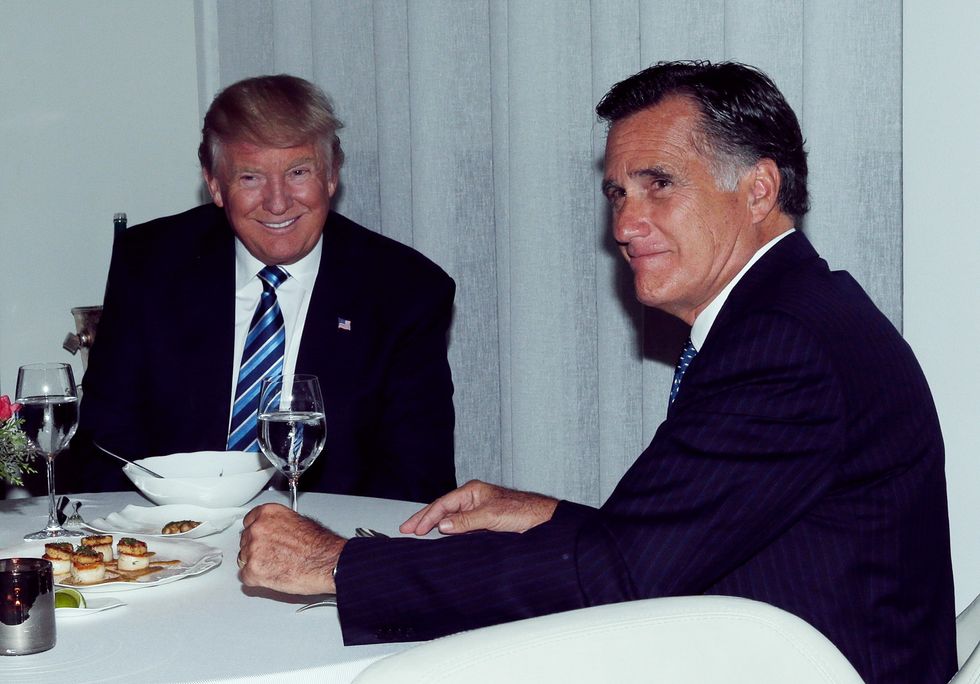 John Angelillo
Theory 2: He Did it Because He's Stupid
Did he really think a nice speech and a surprise vote was going to turn the tides? Trump and his loyalists (i.e. most of the Republican party) have no problem abandoning a former ally and throwing him under the bus. They've turned against John Bolton, Steve Bannon, Jim Mattis, Michael Cohen and countless others from Trump's inner circle. They feel no qualms about declaring a Trump-critic like Romney a traitor—which is why #RomneyIsADemocrat is also trending. But it's not as though the Democrats will actually welcome Romney to their side. They still disagree with him on basically everything. All he managed to do, according to this theory, is to isolate himself and doom his political future.
Theory 3: He Did it Because He's Jealous

Mitt Romney ran for president against Barack Obama in 2012. When he was pressured to release his tax returns he gave in, and it likely contributed to him losing the election. Donald Trump has never given in to any sense of duty, dignity, or decorum, and that's why he was elected president in 2016. Mitt Romney was a vocal critic at the time and has remained a critic because, according to a tweet from Donald Trump Jr., "Mitt Romney is forever bitter that he will never be POTUS."
Mitt Romney is forever bitter that he will never be POTUS. He was too weak to beat the Democrats then so he's joini… https://t.co/IA9GnnQ2zi

— Donald Trump Jr. (@Donald Trump Jr.) 1580931158.0
Theory 4: He Did it Because He Can

This is the theory that takes all the other theories into consideration, and adds some more logistics. Romney may be brave, stupid, and jealous, but the major reason he felt free to vote for Trump's removal is that he had no reason not to. Romney serves as Senator for the state of Utah, where the Mormon church and Mormon values still reign. Unlike many other Christian groups in America, the Church of Latter Day Saints has had a hard time getting behind a crass, philandering, biblically illiterate man. In 2016 Utah gave Evan McMullin more than 21% of the vote—the highest proportion a third-party candidate received in any state—largely on the basis of his #NeverTrump campaign. Utah is the one Republican stronghold where that tactic plays reasonably well. On top of that, Romney won't be up for reelection until 2024. He may be playing a long game, hoping that Trump will have lost popularity by then.
Regardless of your opinion, it's worth checking out Romney's statement before jumping on one of these hashtag trends.