We've all been there. You were gifted a dumb present that you'll never in a million-zillion years ever use and you're too polite to tell anyone any differently. It sits at the bottom of your drawer for months, then years. And when you finally feel like enough time has passed, you can throw it out in good conscience.
A return is almost always out of the question. Plus, gift givers don't often include a return receipt, and we all know we wouldn't dare ask for one. I'd rather admit to a crime than confess I don't like a gift - how insulting to the gifter's sense of aesthetics.
And-hey, I have limited drawer space. Who can keep these unwanted gifts for six months when there isn't any space for them? I hate clutter, and unwanted gifts are just that.
This year, I am making an effort to swiftly remove any unwanted gifts from my house without hurting anyone's feelings…and potentially benefiting others. As the old saying goes, one man's trash is another man's treasure. And thank goodness for that.
From the The Guardian:
"According to research published this week by the consumer body, one in four people (24%) received an unwanted or unsuitable gift for the Christmas of 2021. Meanwhile, a separate study by the personal finance comparison site Finder said £1.2bn was wasted on unwanted Christmas gifts each year."
Come to terms with the fact that you will never use that gift and follow these quick tips to offload those unwanted gifts:
Donate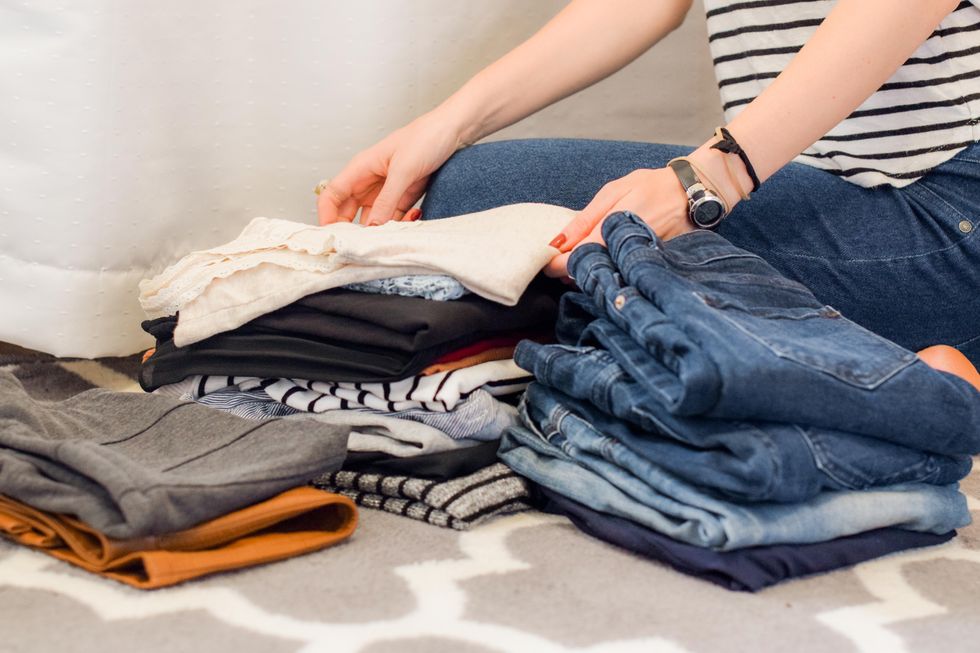 Sarah Brown via Unsplash
The most obvious choice for those unwanted pairs of mud-green sweat socks and that same fluffy robe you get every year from your Aunt Judy is to donate them. Just round up everything you don't want and Google the donation center closest to you.
This is also a fantastic excuse to purge your closet of that pile of stuff you've been meaning to get rid of. A few bags of give-away-clothes will get your spring cleaning out of the way early.
Sell Them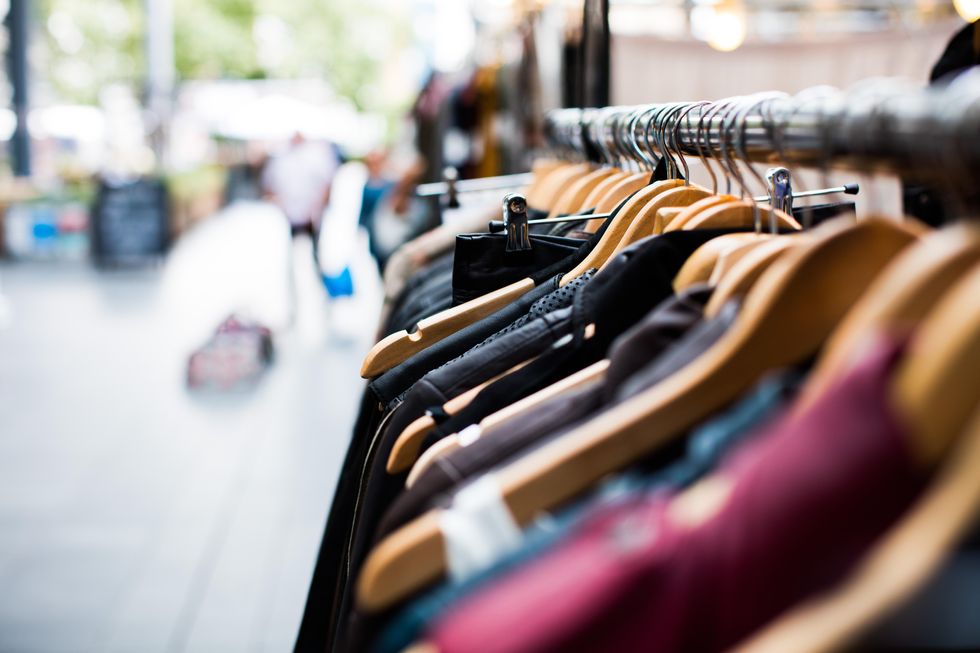 Artificial Photography via Unsplash
Resale websites are all the rage right now. If you got a pair of pants that don't fit or a sweater that isn't your style, resell them on a website dedicated to just that. Sites like Poshmark, Mercari, and DePop are known for selling those trendy pieces of clothing you barely used.
Thrifting has never been hotter. Hop on the trend while people are constantly perusing sites for the hottest deal. Then reward yourself for being so virtuous, by dropping the cash on some fabulous things you'll actually wear!
Re-Gift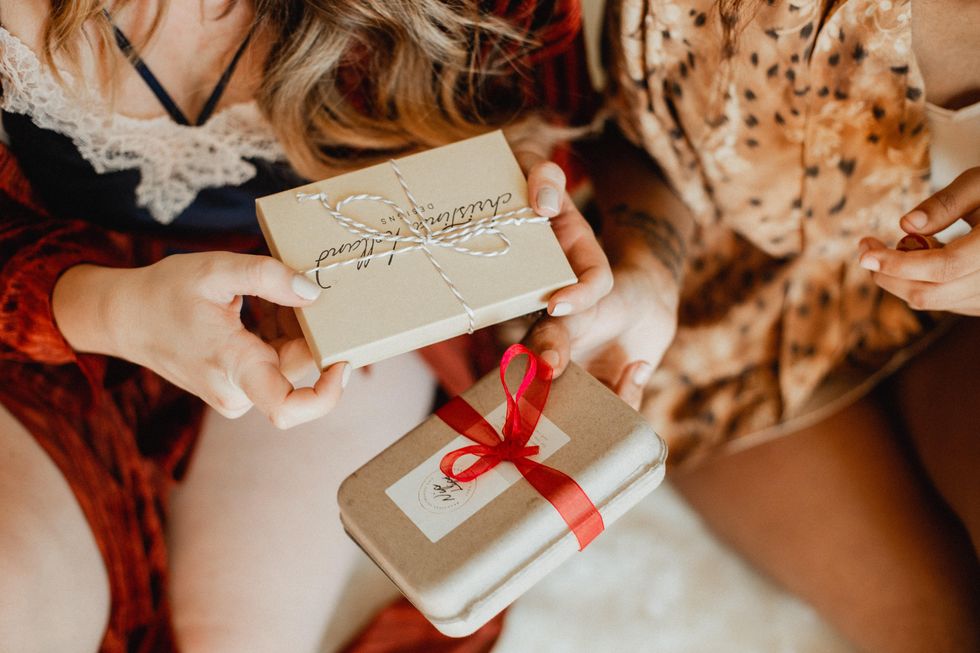 Jackie S via Unsplash
If you got something that you think one of your friends or family can benefit from, why not give it to them? There's no shame in revealing that it was a gift and you don't want it anymore…as long as you aren't re-gifting to the person who gave it to you!
Or, keep the gifts to re-gift at a later date. You never know when you're going to need a last minute gift. You'll thank yourself later.
Attempt a Return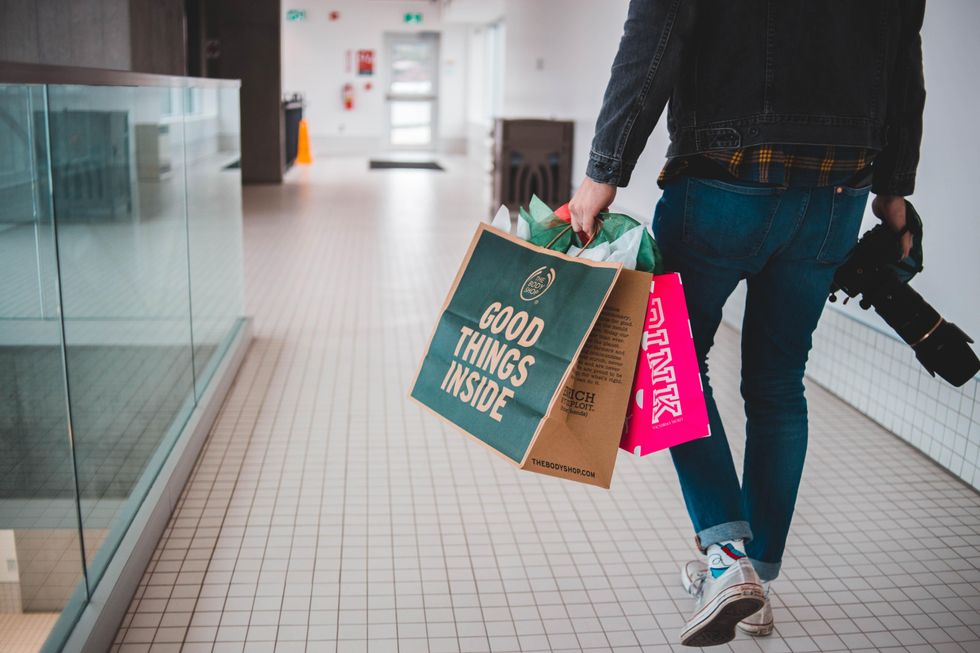 Erik McLean via Unsplash
If your item still has a tag, you can make a valiant effort to return to the store. If you can make your case, many stores won't want to fight you on it. They may be forgiving and grant you store credit at the very least.
From Cardi B to Hamilton to Queen Bey herself, here are ten songs that have inspired and soundtracked the ascensions of female politicians and powerful women of the modern world.
If it wasn't clear from Alexandria Ocasio-Cortez's recent Twitter battle with Cardi B and Tomi Lahren, we're living in an era where politicians and musicians have the ability to influence each other on huge scales.
But music has long been a source of inspiration and power, especially for women or other people whose voices have been subjugated or silenced.
In honor of the newest class of women in Congress, and in celebration of women in politics in general, here's a list of ten songs that we think would make the perfect soundtrack to their ascensions, and might even inspire you to follow suit.
1. Cardi B – Best Life
Cardi B - Best Life feat. Chance The Rapper [Official Audio]www.youtube.com
Not only did Rep. Alexandria Ocasio-Cortez grow up in the same borough of New York as superstar Cardi B; she also tweeted the lyrics to her song Best Life, featuring Chance the Rapper.
I never had a problem showin' y'all the real me/ Hair when it's messed up, crib when it's filthy/ Way-before-the-de… https://t.co/SdojcZ9olh

— Alexandria Ocasio-Cortez (@Alexandria Ocasio-Cortez) 1542740838.0
The song's lyrics seem to align with Ocasio-Cortez's approach to communicating with her supporters, which has been radically honest and personal, as she frequently shares developments at work and at home via her Instagram stories. Though she was met with backlash from users who told her to "write intelligibly," Ocasio-Cortez's supporters cheered the reference.

Unabashedly outspoken and proud of their stratospheric rise to the top of their respective fields, Ocasio-Cortez and Cardi B are two women who seem to be on unstoppable paths—while determined to keep it real all the while.
2. Anaïs Mitchell – Why We Build the Wall
Anaïs Mitchell ft. Greg Brown - Why We Build the Wallwww.youtube.com
When folk singer Anaïs Mitchell penned "Why We Build the Wall" in 2006 for her concept album Hadestown, she never imagined that its lyrics—which retell the story of the Greek god of death Hades and his quasi-American capitalist hellscape—would become so relevant.

The song is a call-and-response narrative between Hades and his citizens, who work ceaselessly on a wall in exchange for the economic security that living in Hadestown provides. It contains lyrics like, "The wall keeps out the enemy / and the enemy is poverty / and we build the wall to keep us free / that's why we build the wall." Hadestown, which also tells the story of Orpheus and Eurydice, is coming to Broadway in the spring of 2019.
This song seems like it would make the perfect satirical rallying cry for Nancy Pelosi, who denounced Donald Trump's request for $5.7 billion to build his wall between the U.S. and Mexico after his speech on January 8th, two weeks in to what would become the longest government shutdown ever.
3. Aretha Franklin – Respect
Aretha Franklin - Respect [1967] (Original Version)www.youtube.com
Aretha Franklin passed away in August of 2018, but her legacy lives on within every woman who ever wanted to be treated with honor and—as perhaps her most iconic song repeats—R - E - S - P - E - C - T. (Hint: that's all of us).

Aretha's unforgettable voice soars above the song's infectious musical backdrop, coalescing to form a track that is alternatingly prideful and enraged, hopeful and world-weary. This song's message seems too vast to be contained to one politician or time period. It's a timeless sentiment that could change the world, if we'd only listen.
4. Ms. Lauryn Hill – Everything is Everything
Lauryn Hill - Everything Is Everythingwww.youtube.com
In June, recently-announced 2020 presidential candidate Kamala Harris posted a Spotify playlist as a homage to important black musicians of the 20th century. The third song on the playlist, "Everything is Everything" from the iconic The Miseducation of Ms. Lauryn Hill, echoes sentiments that Harris has proclaimed in her own speeches.

Its powerful lyrics, "Sometimes it seems / We'll touch that dream. But things come slow or not at all / And the ones on top, won't make it stop / So convinced that they might fall," seem like they could be a rallying cry for Harris, a politician campaigning on promises of "American values" and "not putting people in boxes."
Hill's message of everything is everything is a beautiful sentiment about the way that all people and all issues are interconnected and cannot be addressed independently, and she has long been a powerful voice for women of color.
Kamala Harris's work as a prosecutor is under scrutiny from leftists everywhere, but judging by her playlist, at least her music taste is up to par.
5. Lin-Manuel Miranda – Satisfied
Satisfiedwww.youtube.com
Female characters take the backseat to the titular protagonist of Lin-Manuel Miranda's Hamilton, but Angelica Schuyler's Satisfied is a show-stopper in a class of its own. Sung by the sister of Eliza, Alexander Hamilton's wife, it is a flashback to the night that they all met, when Angelica developed feelings for Alexander but decided she needed to set her sights on marrying someone richer.

Angelica, played by Renée Elise Goldsberry in the musical, spits some of the show's fastest bars and hits some of its highest notes in this virtuosic performance, which reveals the extent of her brilliance as well as the extent of her regret at not taking a chance on love.
It might be easy to dedicate this song to Hillary Clinton, whose tenacious determination to win the presidency and refusal to be satisfied with a mere first-ladyship (or Secretary of State position) does belie a similar ambition to Angelica's.
But Angelica, with her razor-sharp wit and social sensibilities, seems similar to some of Congress's outspoken freshmen members, such Ayanna Pressley, who has been an outspoken critic of Trump and many of his policies from her first moments on the House floor, running on the message "Change can't wait" with an urgency evocative of Angelica's intense drive.
6. Taylor Swift – Bad Blood
Taylor Swift - Bad Blood ft. Kendrick Lamarwww.youtube.com
Taylor Swift has had her fair share of beef with other artists, but until 2018 remained staunchly apolitical. But after Swift announced in an Instagram post that she "could not support Marsha Blackburn," the politician lashed out—provoking serious flashbacks to the time that Taylor Swift allegedly attacked Katy Perry over a feud involving backup dancers through her video, Bad Blood.

The stakes were slightly higher in this situation, and Blackburn still snagged the Senate seat in spite of the star's opposition.
"Of course I support women and I want violence to end against women," said Blackburn in response to Swift, who had also written that the politician's "voting record in Congress appalls and terrifies" her. Blackburn has been a supporter of Trump's border wall as well as his efforts to end Obamacare.
7. Questlove's Entire Michelle Obama Playlist
Michelle Obama's Musiaqualogy Vol 1 1964-1979 by Questlove
Michelle Obama's Musiaqualogy Vol 2. 1980-1997 by Questlove
Michelle Obama's Musiaqualogy Vol 3. 1997-2018 by Questlove
The musician Questlove of the band The Roots has created three 100-song playlists for Michelle Obama's Becoming book tour, and every song is worth putting on repeat. Entitled The Michelle Obama Musiaquology, it is a journey through time (and occasionally, space) filled with mournful, fierce, and empowering tracks—much like the biography it was designed to soundtrack.

Obama's Becoming is more about hope and unity than it is about politics and division, and so are most of the songs in this playlist. An exuberant melding of jazz, pop, and the occasional stylistic outlier, Questlove's compilation elevates voices of joy, pride, black power, and solidarity in an era in desperate need of them. Featuring icons ranging from Ella Fitzgerald to Kendrick Lamar, it's a survey of music throughout history that has given hope to those who need it most.
8. MILCK – I Can't Keep Quiet
MILCK - Quietwww.youtube.com
Newcomer MILCK's powerful composition became the anthem of the first Women's March, and since then, the artist has continued to release waves of meaningful music while maintaining a confessional and motivational social media presence.

The vulnerable and passionate song that made her famous could be an anthem for kids like Emma Gonzalez, speaking out against gun violence, and for all the other women who have spoken and will continue to reach out and fight for their beliefs.
9. Against Me! — True Trans Soul Rebel
Against Me! - True Trans Soul Rebel [ALBUM VERSION]www.youtube.com
In the shadows of the Trump administration's ban against transgender people in the military, this song is a reminder that trans people not only exist but will continue to fight.

Transgender politician Christine Hallquist did not win in the general Vermont elections for governor, but she did secure a spot in the 2018 Democratic primaries, the first time a transgender person has been nominated by a major party. And more transgender and LGBTQ people ran and won races in November 2018 than ever before, signaling an upswing of pride in spite of the Trump administration's anti-trans policies.
Against Me!'s True Trans Soul Rebel has long been an anthem for the transgender community, an outcry of pain against a world that constantly threatens them with erasure.
10. Beyoncé – Who Run the World (Girls)
Beyoncé - Run the World (Girls) (Video - Main Version)www.youtube.com
No list of songs for female politicians would be complete without Queen Bey's presence. This song is one of the crown jewels of feminist anthems, with its infectious beat pounding underneath Beyonce's velvety vocals and its iconic refrain. This one goes out to all the future female politicians, including the hopefully soon-to-be first female commander-in-chief.

With that, we welcome the 42 new female congresswomen, celebrate the women who came before them, and encourage all the women and trans people coming after to rise up and sing out. Listen to these songs enough and internalize their messages, and it could be you in those seats someday.
---
Eden Arielle Gordon is a writer and musician from New York City.
---
The universal struggle to build trusting relationships is best reflected in music.
After love, trust is next on the list of the most sung-about topics in music. It plays a crucial role in all types of relationships.
Here are 10 of the most memorable songs about trust (or a lack thereof).
1. "Trust in Me" by Etta James
Etta James' 1937 classic "Trust in Me" is about more than just having faith in your partner, it's a plea for trust. James captures the strife of a relationship in which one partner seems to be more invested and trustful.
2. "The Times They Are A Changin'" by Bob Dylan
Between the Civil Rights Movement and the Vietnam War, the '60s were clearly a time of social unrest and mistrust. Bob Dylan's song is a call for change and an affirmation that change is possible.
3. "A Matter of Trust" by Billy Joel
Once you get past the butterflies, there's the challenge of keeping the relationship alive. Billy Joel sings about what it takes to make a relationship last: Trust in each other.
4. "That's What Friends Are For" by Dionne Warwick
"That's What Friends Are For" was out three years before Dionne Warwick recorded this version featuring Gladys Knight, Elton John, and Stevie Wonder. Their version became a hit: a worthy success for four friends singing about dependable companionship.
5. "Let Me Leave" by Marc Broussard
Sometimes trusting someone is a bad idea, especially when they haven't given you a good reason. If you're fortunate enough to get a heads up like Marc Broussard's "Let Me Leave," then you'd better take it.
6. "Lean On" by Major Lazer & DJ Snake Ft. MO
Named the 2015 song of the year, with more than 540 million streaming listens, "Lean On" is a mashup of EDM and indie vocals from music collective Major Lazer, DJ Snake and Swedish singer MO. Arguably the song of the summer, "Lean On" makes the point that all we need is someone to lean on.
7. "Fortress" by Coleman Hell
Toronto-based artist Coleman Hell recently split from his duo for a solo music career. "Fortress" features the same folktronica and EDM elements as the rest of his EP. With its catchy, upbeat sound, it's easy to forget the song is about how hard it is to get someone to trust you enough to let you in.
8. "Take Care" by Drake ft. Rihanna
Whenever trust is broken, there's always someone else to pick up the pieces. Drake's 2012 hit "Take Care" explores the aftermath of trying to take care of someone whose heart has been broken. The song approaches trust from all angles: giving it, gaining it and losing it.
9. "Trust Nobody" by D4
Backstabbing, faking, lying—there's a point where the only person you can trust is yourself. D4, the New Zealand rock band from the late '90s, figures that getting what you need might be a one-man effort.
10. "Trust" by Justin Bieber
Talk about a redemption tour. Justin Bieber's entire album Purpose is centered around the pop star's journey to redemption and regaining the trust he lost. "Trust" is about a couple renewing lost trust, but it really could be about any relationship.