Theresa May suffered a historically ominous defeat when Parliament rejected her deal by 230 votes.
After postponing the vote for her Brexit plan in hopes to rally more supporters, Theresa May's deal to leave the E.U. was rejected by the largest margin in government history. On Tuesday, Parliament panned Brexit by 230 votes in a ballot that's been dubbed the "Meaningful Vote."
May contributed a last minute entreaty to the debate: "This is the most significant vote that any of us will ever be part of in our political careers. After all the debate, all the disagreement, all the division, the time has now come for all of us in this house to make a decision. A decision that will define our country for decades to come." She added, "Together we can show the people we serve that their voices have been heard, that their trust was not misplaced.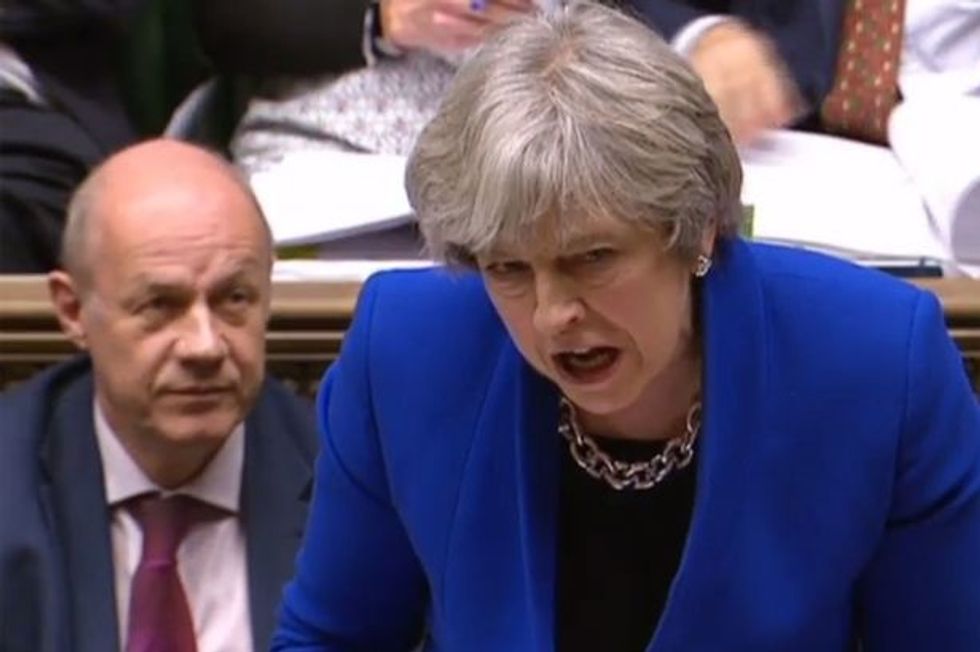 The Mirror
The intense rejection of May's deal bodes ominously for the Prime Minister, signaling a sore lack of confidence in her ability to govern for the best of the country. The vote was originally scheduled for December 11, but May's administration delayed out of fear that they would suffer the precise crushing defeat that occurred Tuesday evening. It was previously thought that a rejection of that magnitude would precipitate a resignation from the sitting prime minister. Yet May has made it clear that she intends to keep her seat in power.

In response, the leader of the Labour Party, Jeremy Corbyn, stated, "This is a catastrophic defeat. The house has delivered its verdict on her deal. Delay and denial has reached the end of the line." Corbyn then tabled a no-confidence motion to be debated in the House of Commons on Wednesday, with the results due at 7PM. After a motion of no-confidence, MPs must vote whether they agree "that this House has no-confidence in Her Majesty's Government." If a majority of May's opposition vote against her, then the government has 14 days to reform itself without her.
So May could very well be fighting for her job within the next 24 hours. However, there is no set protocol for how the government would move on from a no-confidence motion. May could call for an early general election, but two thirds of lawmakers would need to vote in favor of that motion. As it is, it's likely that May will retain her position, with the Democratic Unionist party expected to back her.
To be clear, the steps for Brexit have already been set in motion. The government has already filed to separate from the EU, and they have 10 remaining weeks until March 29 to renegotiate. If British lawmakers cannot settle on an agreement, then the deadline will pass and the U.K., currently the
second-largest economy
within the EU, will be on its own before the international community.
Meg Hanson is a Brooklyn-based writer, teacher, and jaywalker. Find Meg at her website and on Twitter @megsoyung.