We've all been there. You were gifted a dumb present that you'll never in a million-zillion years ever use and you're too polite to tell anyone any differently. It sits at the bottom of your drawer for months, then years. And when you finally feel like enough time has passed, you can throw it out in good conscience.
A return is almost always out of the question. Plus, gift givers don't often include a return receipt, and we all know we wouldn't dare ask for one. I'd rather admit to a crime than confess I don't like a gift - how insulting to the gifter's sense of aesthetics.
And-hey, I have limited drawer space. Who can keep these unwanted gifts for six months when there isn't any space for them? I hate clutter, and unwanted gifts are just that.
This year, I am making an effort to swiftly remove any unwanted gifts from my house without hurting anyone's feelings…and potentially benefiting others. As the old saying goes, one man's trash is another man's treasure. And thank goodness for that.
From the The Guardian:
"According to research published this week by the consumer body, one in four people (24%) received an unwanted or unsuitable gift for the Christmas of 2021. Meanwhile, a separate study by the personal finance comparison site Finder said £1.2bn was wasted on unwanted Christmas gifts each year."
Come to terms with the fact that you will never use that gift and follow these quick tips to offload those unwanted gifts:
Donate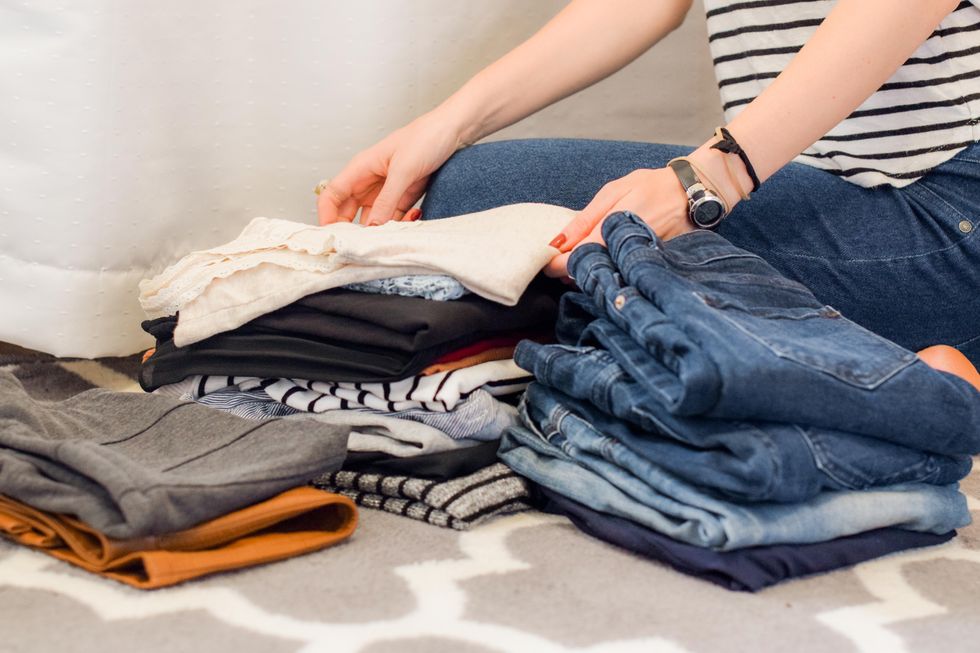 Sarah Brown via Unsplash
The most obvious choice for those unwanted pairs of mud-green sweat socks and that same fluffy robe you get every year from your Aunt Judy is to donate them. Just round up everything you don't want and Google the donation center closest to you.
This is also a fantastic excuse to purge your closet of that pile of stuff you've been meaning to get rid of. A few bags of give-away-clothes will get your spring cleaning out of the way early.
Sell Them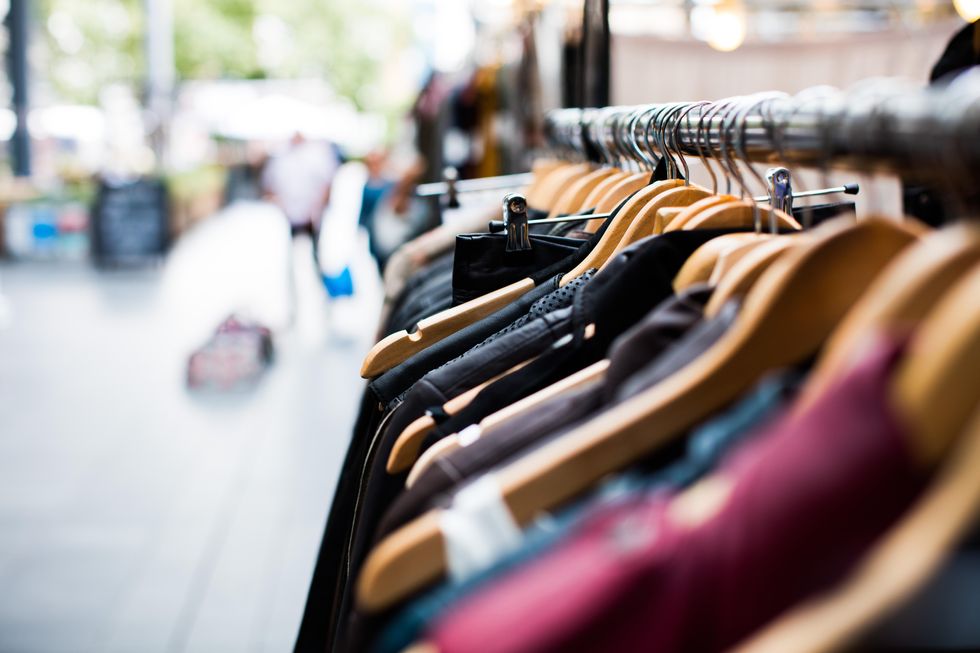 Artificial Photography via Unsplash
Resale websites are all the rage right now. If you got a pair of pants that don't fit or a sweater that isn't your style, resell them on a website dedicated to just that. Sites like Poshmark, Mercari, and DePop are known for selling those trendy pieces of clothing you barely used.
Thrifting has never been hotter. Hop on the trend while people are constantly perusing sites for the hottest deal. Then reward yourself for being so virtuous, by dropping the cash on some fabulous things you'll actually wear!
Re-Gift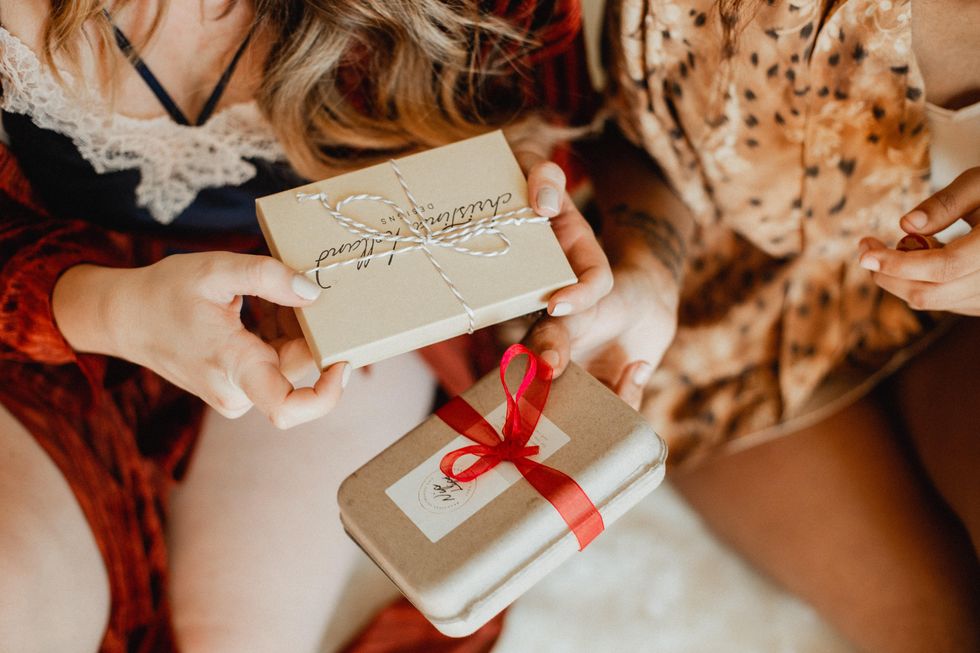 Jackie S via Unsplash
If you got something that you think one of your friends or family can benefit from, why not give it to them? There's no shame in revealing that it was a gift and you don't want it anymore…as long as you aren't re-gifting to the person who gave it to you!
Or, keep the gifts to re-gift at a later date. You never know when you're going to need a last minute gift. You'll thank yourself later.
Attempt a Return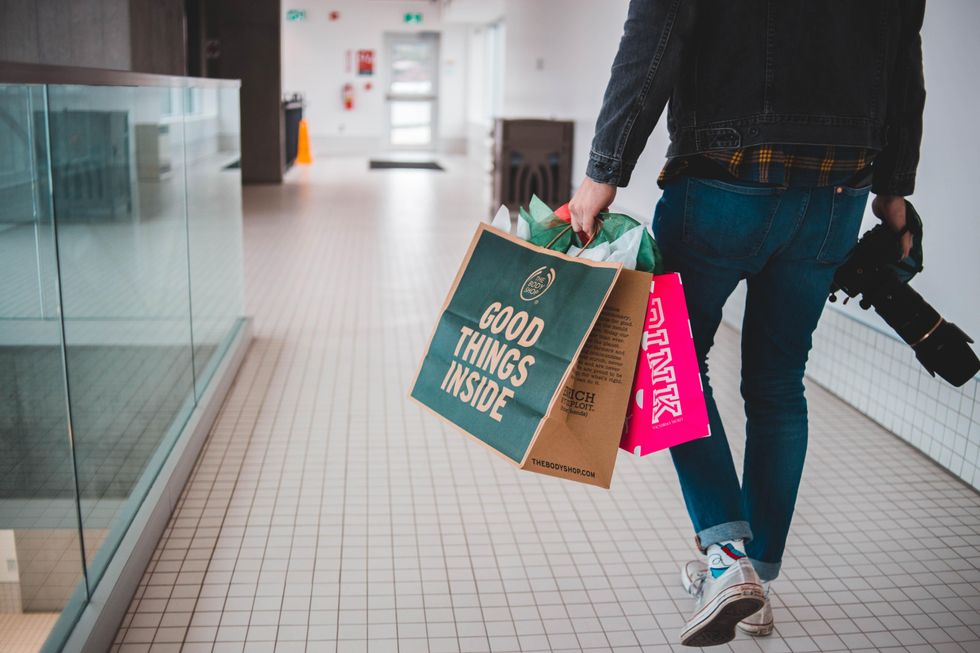 Erik McLean via Unsplash
If your item still has a tag, you can make a valiant effort to return to the store. If you can make your case, many stores won't want to fight you on it. They may be forgiving and grant you store credit at the very least.
Keep reading...
Show less
Mike Pence once spent over $240,000 to walk out of a football game as a snub to Colin Kaepernick.
It's easy to forget that the presidency of the United States is a government job just like any other–in that it comes with a stipulated salary and benefits.
But regardless of their bombastic rhetoric or self-serious public image, politicians are like all other government employees. The president, vice president, and legislators earn an annual income from the government in exchange for their duties, which include: executing/circumventing the law, upholding/withholding the civil liberties of American citizens, and legislating/sabotaging how societal institutions meet the needs of citizens, from healthcare to education.
If you've ever wondered what American politicians earn for all their hard work arguing across the aisle and starting Twitter feuds, look no further:
President (Donald Trump): $400,000 with non-taxable perks including a $50,000 expense account, a $100,000 travel account, and $19,000 for entertainment (all annually).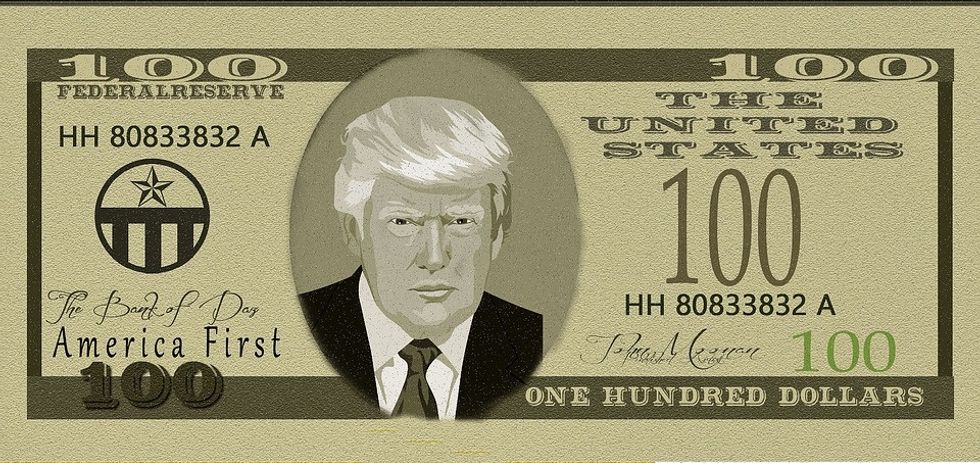 Pixelbay
Technically, Donald Trump donates his presidential salary, but as an independently wealthy private citizen, Trump still earns income from his real estate investments. As USA Today points out, this has been challenged by lawsuits arguing that Trump is violating the Constitution's foreign emoluments clause.

Simply put, the emolument clause prohibits the sitting president of the United States from accepting money from foreign states–in any way, since doing so could influence his judgment on foreign or domestic affairs. Trump, of course, holds over $100 million of investments in foreign business interests. That's why he's been fighting emolument lawsuits since 2017.
But yes, technically, Trump writes a check for around $400,000 once a year in order to "donate" his salary. As for his travel expenses, that $100,000 travel "budget" seems to be irrelevant, since the government covers way more than that amount each year.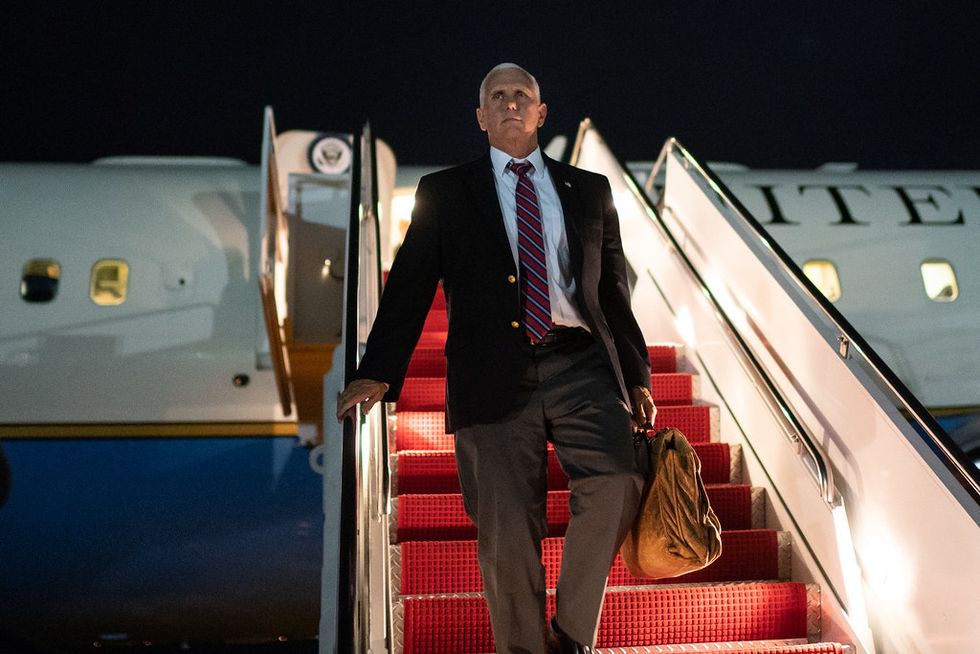 Let's remember that Mike Pence once spent over $240,000 to fly to a 49ers game just so he could dramatically walk out of the stadium when the national anthem played as a snub to Colin Kaepernick kneeling in protest of police brutality against Black citizens.
So Pence is payed over $230,000 a year to pull stunts like that as Vice President of the United States. (We won't be too hard on him, though; reportedly, Donald Trump ordered him to do it).
Speaker of the House (Nancy Pelosi): $223,500
On Friday, @SpeakerPelosi said she was opposed to a temporary extension of unemployment benefits because she would… https://t.co/fRyqAT7Dpg

— Movement for a People's Party (@Movement for a People's Party) 1595627579.0
Amidst a global crisis that has put nearly half of all Americans out of work, Nancy Pelosi doesn't believe in extending unemployment benefits because she would "lose leverage" when arguing with Republican representatives.

As a venture capitalist who's in business with her husband, Paul Pelosi, Nancy has a net worth of about $97 million (despite a popular meme that claims she's worth more than twice that). Yet, she's paid over $220,000 a year to do things like dismissing life-saving unemployment benefits as nothing but "leverage."
As for the rest of the house leadership, Steny Hoyer and Kevin McCarthy (the House Majority and Minority leaders respectively) earn $193,400 each year, while the rest of the standard salary for a congressperson is the same as a senator: $174,000.
Senate Majority and Minority Leaders (Mitch McConnell and Chuck Schumer): $193,400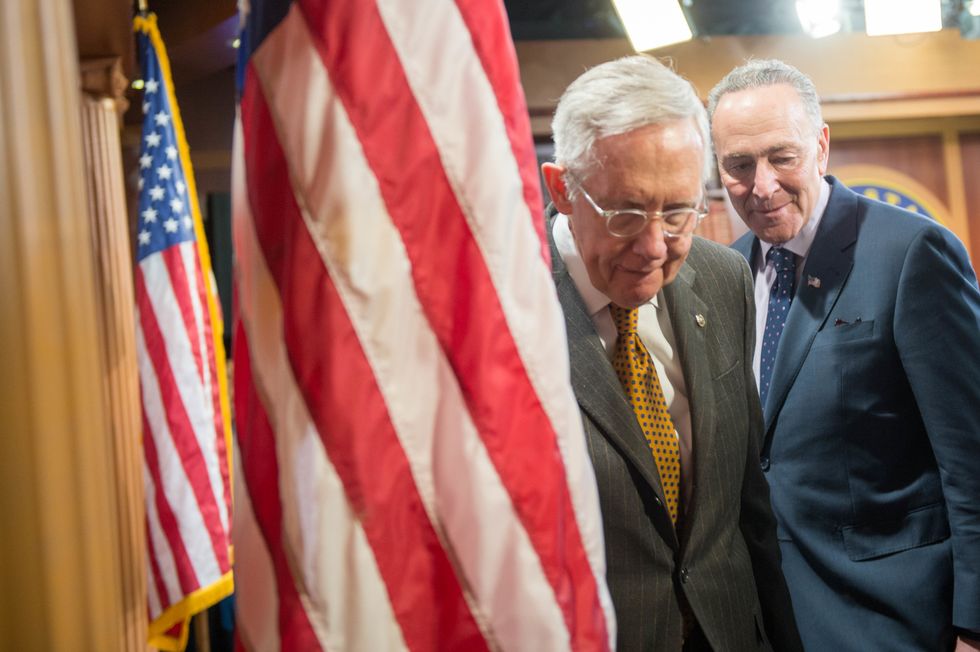 US Senate
Mitch McConnell has an estimated net worth of $30 million (including a windfall from an inheritance his wife received after a relative passed away). He earns nearly $200,000 a year protecting his wealthy friends' special interests and blocking bills from the Senate floor that don't have "liability protections" for said rich friends.
Supreme Court Associate Judges: $246,800

Prayers Up for our beloved Justice Ruth Bader Ginsburg. Warm healing wishes #NotoriousRBG! https://t.co/iQczE6SYlu

— Christine Pelosi (@Christine Pelosi) 1594762677.0
As one of eight current Supreme Court Associate Judges, Ruth Bader Ginsburg is a priceless treasure who deserves to be paid in immortality and hugs. She's been an advocate for women's rights and racial justice throughout her career, including her 27 years on the Supreme Court.
It's unfortunate that she only earns about $250,000 a year, but Ginsburg's total net worth is about $4 million plus the hopes and dreams of an entire nation.

Keep reading...
Show less
Donald Trump is the most innocent president of our time.
Amidst the House's mounting Trump impeachment inquiry, only one thing is 100% certain no matter what the facts end up being: Donald Trump is totally innocent.
We know this because he tells us on Twitter, and if there's one thing we can all agree on, it's that Donald Trump never lies (and even if he was pretty much lying 84% of the time, that's only to troll stupid people, and by that I mean college-educated democrats and people who can read).
So who cares if the Whistleblower's statement has been proven accurate in a line-by-line dissection? And who cares if the White House definitely tried to cover up the details of the Ukraine call. If Donald Trump says he didn't do anything wrong, well, he's the president so I believe him. So in celebration of how truthful and honest our President is, and how much I believe him no matter what he says or does, I've made a lot of 5 times that Donald Trump was completely innocent.
The Ukraine Call
If that perfect phone call with the President of Ukraine Isn't considered appropriate, then no future President can… https://t.co/QfHzQrLk7J

— Donald J. Trump (@Donald J. Trump) 1569597845.0