Epstein's lifestyle was unimaginably creepy, but it's indicative of a larger problem.
Jeffrey Epstein was found dead in his jail cell on Saturday, having been accused of sexual abuse by nearly 80 women.
He leaves behind a legacy of destructive opulence.
Epstein lived a lifestyle of unchecked consumption. The billionaire possessed a number of extravagant homes. His Manhattan townhouse allegedly cost $77 million and contained disturbing oddities—such as a hall full of fake eyes that were initially created for injured soldiers. It also contained a photorealistic mural that featured Epstein in jail, surrounded by prison guards, as well as a life-sized female mannequin that hung from a chandelier.
His private ranch was even more grandiose. At 10,000 acres, Zorro Ranch is a sprawling stretch of land, to which Epstein allegedly flew young girls, and where he abused them with the help of his supposed madam, Ghislaine Maxwell. The ranch was also a place where he attempted to impregnate hundreds of women in an effort to seed the human race with his DNA. This attempt was inspired by his distorted belief in transhumanism, a theory that the human population can be improved through artificial intelligence and genetic engineering.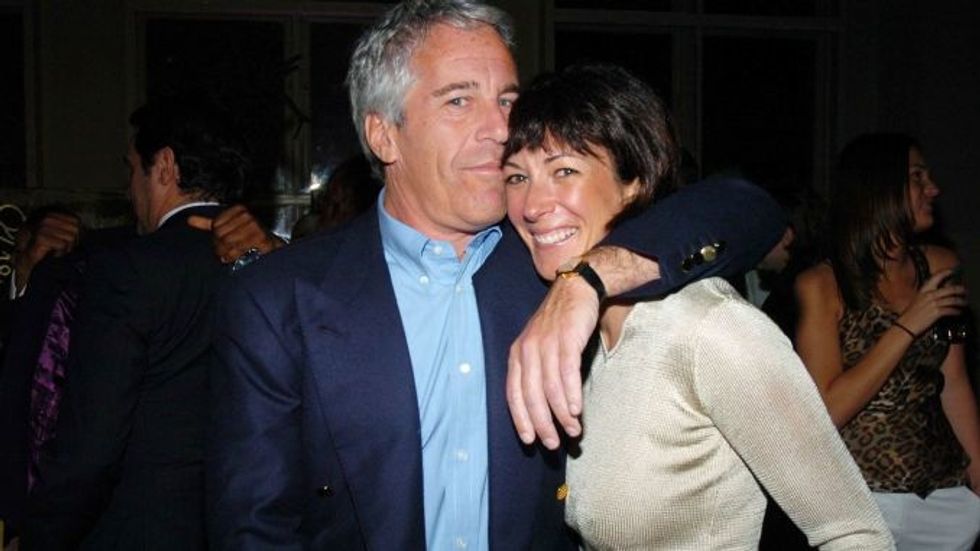 Image via BBC.com
The townhouse and the ranch paled in comparison to his primary place of residence—his private island. St. James Island is located in the U.S. Virgin Islands, and Epstein purchased it in 1998. According to a contractor, Steve Scully, Epstein possessed two private offices on the island, as well as a strange blue-and-white striped temple and a lagoon full of flamingos. The island was, allegedly, the location of a variety of heinous crimes and was casually called the "Island of Sin" and even "Pedophile Island" among some of Epstein's acquaintances.

Epstein had ties to countless businesses and money-making ventures, and he had a particularly fraught relationship with Victoria's Secret, a company that may have funneled models directly to him—and from which he may have embezzled millions. He had a circle of powerful friends that included Donald Trump, Kevin Spacey, Woody Allen, and Bill Clinton. He was also a serial liar, constantly fabricating relationships and insinuating himself into the scientific and political communities, including ingratiating himself with scientists by bankrolling their research. He is an example of the way that money can pave pathways and open doors for people with little to offer other than their purported fortunes and their charisma.
Between the bizarre decor of his homes, his interest in nefarious ideas like eugenics and cryogenics, and the suspicious circumstances of his apparent suicide in a Manhattan jail, Rolling Stone was right when it published the headline, "Conspiracy theories have gone mainstream."

Many of the conspiracy theories currently swirling around the Internet center around Epstein's relationship with Bill Clinton and Donald Trump, with #TrumpBodyCount and #ClintonBodyCount trending on Twitter and Trump himself tweeting about the Clinton conspiracy. Many others believe that Epstein faked the suicide, as the cameras in the jail cell stopped working at the time of his death.
With its tangled web of lies, the Epstein case is "the end of an information ecosystem that at least feints at asking questions before pretending to have the answers," according to Anna Merlan.
Is this the end, or just a step towards chipping away illusions and unearthing the corruption inherent to America's wealthiest class? After all, it's likely that there have been thousands of Epsteins before—billionaires in bed with politicians and scientific communities who abused women without consequence and who've funded false scientific research.
Maybe social media is, in its ugly, distorted way, finally bringing the dark money and covert alliances at the heart of America out into the light. Maybe next, the Internet could come for people like the Koch Brothers, the billionaires who paid millions to shut down climate change research.
Based on the nature of social media, though, it'll be a long time before we arrive at anything like the truth.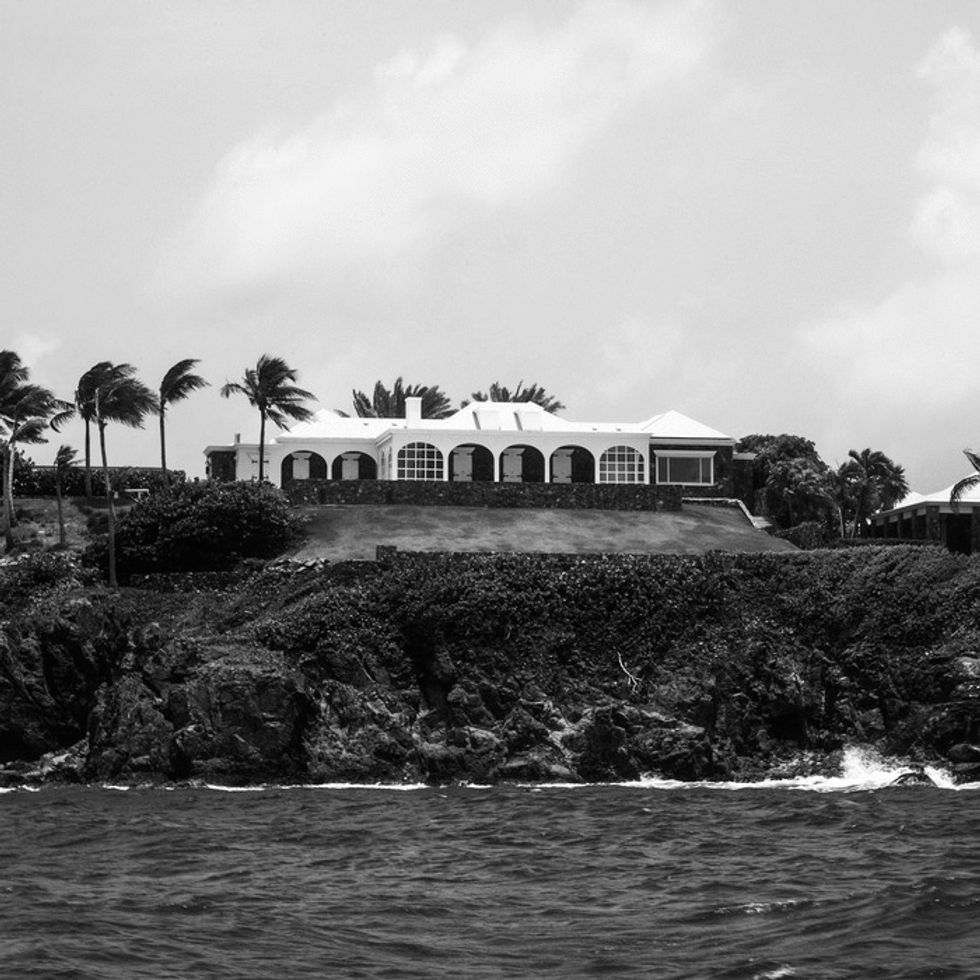 Little Saint James Island. Image via The Cut
Since President Barack Obama first stepped into office, the American people were startled by a possibility that there didn't have to be a "Black America and White America," anymore, but just "the United States of America." According to New Yorker contributor, author, and associate professor at the University of Connecticut, Jelani Cobb, that was some promising presidential rhetoric, but overall, a lie. Anyone who's read the headlines or seen the news for the past few years can recognize that race relations are far from stable, and the U.S. is far from "united." With issues such as police violence, racial profiling, and the "Black Lives Matter" movement as our modern-day Civil Rights movement, the rift between black and white transcends skin color—it's also a matter of class, power, and the notion of our republic.

As a long-time ally of the United States, France has played an integral role in its development. France has had its share of race problems of its own, seen most prominently through the Algerian War (1954-1962) and lingering racism against people of North African descent that largely populate the banlieues, or suburbs. The war prompted a silence that was only sort of broken recently, by French president François Hollande, who acknowledged the war's brutality, but didn't really apologize. Immigration has always been a hotbed issue in France, but it is especially now more important in preparation for their 2017 presidential election. On the other hand, Americans have a little less time to figure out new policies as the "changing of the guards" is decided next week. Even so, Paris was (and still is) a destination for African-Americans. James Baldwin, Langston Hughes, and Ta-Nehisi Coates, all found inspiration on French turf.
You may know Coates as the National Book Award-winning author of Between the World and Me. But Coates has also had a history struggling to learn French, as he told us at the opening reception of Festival Albertine last night. He just returned from Paris after a year-long writing fellowship, and there, had various interactions with African-Americans. He used his research to help curate the 3rd annual festival of the famed French-English bookstore housed by the French Embassy in New York City.
During last night's gathering, we were among a room of French, American, White, Black, and more. Coates stood before us and explained the process of selecting his panel for the November 2nd discussion, When Will France Have Its Barack Obama? Joining Cobb on the panel was journalist Iris Derœux, and historians Pap Ndiaye and Benjamin Stora.
What first struck me about the title of this discussion was the use of the word, "when." It suggests that France will have a Barack Obama, and it's only a matter of time. But will France ever have a Barack Obama? The French perspective is so used to seeing White males in political positions that a Black president would seem revolutionary, but would it be more revolutionary than what happened in America?
Ndiaye recounted an anecdote of a modern iteration of W.E.B. Du Bois's theory of double-consciousness. As a Black French man from Paris, when people ask him where he's from, he always answers, logically, "I'm from Paris." But then there's always a follow-up question; "Where are you really from?" This implies that because of the color of his skin and the language that he speaks, people don't feel comfortable accepting him as a Parisian. He must therefore be from somewhere else.
Both France and the United States have had different forms of racism. Americans had slavery, the French had the Algerian war, and that's just two examples. But these major tragedies in world history do not come without aftershocks. Festival Albertine will explore race and identity in the modern age through a series of panels highlighting a number of artistic forms, including art, film, literature, and dance.
The festival runs through November 6th, 2016. For more information, click here. And if you can't make it to New York, all of the events are livestreamed to help spread the messages of these scholars, artists, and writers to people in the rest of the United States, in France, and beyond.
Keep reading...
Show less