In a closed vote House Democrats spotlit Pelosi with overwhelming support, 203-32.
Nancy Pelosi secured the Democratic nomination on Wednesday, regaining her position as Speaker of the House. Pelosi, 78, ran unopposed on a secret ballot when the House Democrats cast a 203-32 vote in a closed door meeting.
Still, Pelosi was opposed by a small faction who charge that the Californian lawmaker is too divisive a figure to represent the party. Rep. Brian Higgins (D-N.Y.) was an initial detractor, but he turned to voice his endorsement of Pelosi last week.
Higgins told reporters, "Democracy is a sloppy mess. ... There are a lot of differing views, even within the Democratic Caucus. The ability to pull that together is not clean and efficient all the time, and everyone has laid on the table what they are looking for." He added, "Everyone here, 435 members in the House, has one legislative tool and that is their vote."
The House of Representatives will elect a new speaker on January 3. Even with Democrats holding a majority of the 435 seats, it's still possible for Pelosi to lose the final vote; those 32 opposers are enough to tip the scales if Republicans unanimously reject her. Pelosi has until the new year to win over more representatives like Higgins.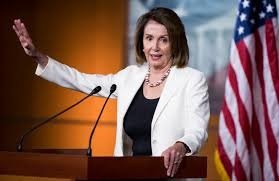 Time Magazine
Meg Hanson is a Brooklyn-based writer, teacher, and jaywalker. Find Meg at her website and on Twitter @megsoyung.

A call for Julian Assange's arrest and extradition was found in an unrelated court filing.
U.S. Department of Justice charges against WikiLeaks founder Julian Assange have been discovered through an administrative error in an unrelated court filing late Thursday night.
The filing from prosecutors for the Eastern District of Virginia on August 22 contains language indicating the government is seeking a future warrant for Assange's arrest "in connection with the charges" in a sex-crimes case for Seitu Sulayman Kokayi, who was charged with coercing and enticing an underage person to engage in unlawful sexual activity. Unsealed last week by Seamus Hughes, a terrorism expert at George Washington University, the file says Assange "can therefore no longer evade or avoid arrest and extradition."
Joshua Stueve, a spokesman for the Eastern District of Virginia, referred to the mentions of Assange as an "administrative error" on Friday, and said the August case had nothing to do with WikiLeaks. He declined to comment further. However, multiple news outlets have reported that the Justice Department is preparing to prosecute Assange, citing people familiar with the matter in addition to the inadvertent court disclosure. The precise criminal charges he faces remain unclear.
U.S. authorities were allegedly prepared to seek charges against Assange in April 2017, but none were ever sought. Assange is currently located in the Ecuadorean embassy in London, where he's been living for years. If the charges against Assange are filed, it would require a multistep diplomatic and legal process to arrest and extradite him.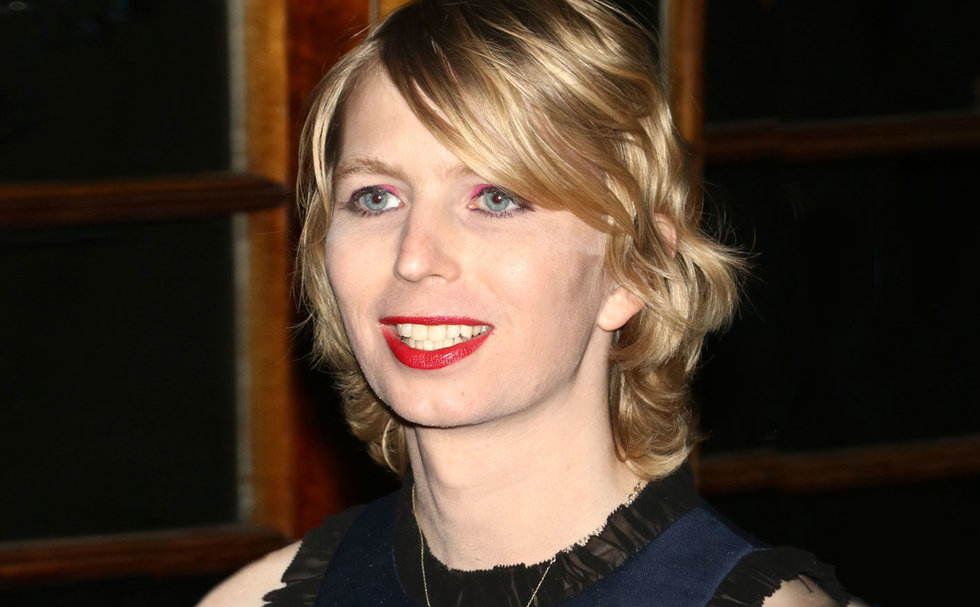 Chelsea Manning
Justice Department officials have been investigating Assange since 2010, when thousands of confidential government files were posted on WikiLeaks from U.S. Army intelligence analyst Chelsea Manning. The recent disclosure comes as special counsel Robert S. Mueller III continues to investigate the website while discerning potential links between Trump Administration officials and Russia's 2016 election interference. The site published thousands of emails during the election that were stolen by Russian intelligence officers as part of a disruption campaign against presidential nominee Hillary Clinton.

WikiLeaks tweeted about the filing soon after the news broke, saying "US Department of Justice 'accidentally' reveals existence of sealed charges (or a draft for them) against WikiLeak's publisher Julian Assange in apparent cut-and-paste error in an unrelated case."
While the exact details are a mystery, the potential charges against Assange for publishing information of public interest—even if it was obtained by Moscow hackers—would be a critical development in the relationship between modern governments and freedom of the press, and may set a threatening precedent.

"The news that criminal charges have apparently been filed against Mr. Assange is even more troubling than the haphazard manner in which that information has been revealed," Barry Pollack, an attorney for Assange, told CNN. "The government bringing criminal charges against someone for publishing truthful information is a dangerous path for a democracy to take."
Joshua Smalley is a New York-based writer, editor, and playwright. Find Josh at his website and on Twitter: @smalleywrites.
This incident reportedly took place during Kavanaugh's Freshman year at Yale University.
Brett Kavanaugh and The White House have publicly denied a second woman's claims of sexual misconduct by the Supreme Court nominee. This allegation comes in the wake of negotiators reaching a decision to hold a hearing to investigate the claims of Kavanaugh's first accuser, Christine Blasey Ford. In light of the new accusation, the top Democrat on the senate judiciary committee, California Sen. Dianne Feinstein, called for immediate postponement of Kavanaugh's confirmation process. In a letter to Iowa Republican Sen. Chuck Grassley., Sen. Feinstein asked that the matter be referred to the FBI for investigation.
The new allegation dates back to the 1983-84 school year, when Kavanaugh was a freshman at Yale University. Deborah Ramirez, Kavanaugh's classmate at Yale at the time, was contacted by The New Yorker after the allegation was relayed to Democratic senators by a civil-rights lawyer. She was originally reluctant to share the story, in part because she had been drinking at the party in question and felt she had some gaps in her memory of the night. After several days of assessing her recollection with her attorney, she said she felt certain enough of the memory to describe it in an interview with The New Yorker.
The New Yorker reports, "Kavanaugh had exposed himself at a drunken dormitory party, thrust his penis in her face, and caused her to touch it without her consent as she pushed him away."
Ramirez recalled being shaken by the event. "I wasn't going to touch a penis until I was married," she said. "I was embarrassed and ashamed and humiliated." The New Yorker reported that Ramirez "...remembers Kavanaugh standing to her right and laughing, pulling up his pants. 'Brett was laughing.' she said. 'I can still see his face, and his hips coming forward, like when you pull up your pants.'" She also stated that another student "yelled down the hall, 'Brett Kavanaugh just put his penis in Debbie's face.'" She remarked, "It was his full name. I don't think it was just 'Brett.' And I remember hearing and being mortified that this was out there."
Regarding the incident, Ramirez said, "I would think an FBI investigation would be warranted."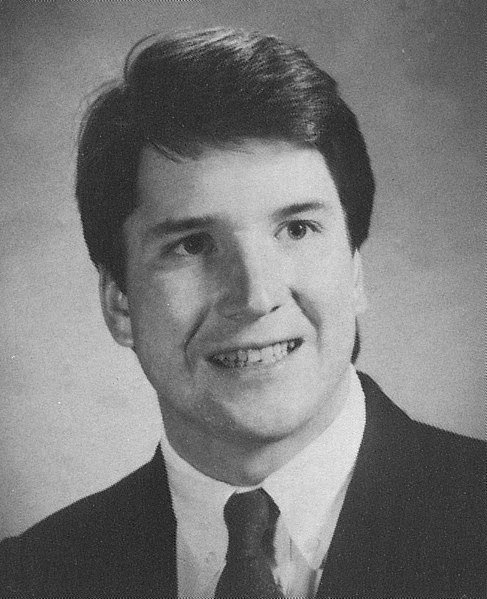 Brett Kavanaugh in the Yale Yearbookwhitehouse.gov
In response to Ramirez's allegation, the White House spokesperson Kerri Kupec stated, "This 35-year-old, uncorroborated claim is the latest in a coordinated smear campaign by the Democrats designed to tear down a good man. This claim is denied by all who were said to be present and is wholly inconsistent with what many women and men who knew Judge Kavanaugh at the time in college say. The White House stands firmly behind Judge Kavanaugh."

It has been confirmed that four Democratic senators have received information about Ramirez's allegation, and at least two are investigating the matter further. Ramirez will not be appearing at Kavanaugh's hearing on Thursday.
---
Brooke Ivey Johnson is a Brooklyn based writer, playwright, and human woman. To read more of her work visit her blog or follow her twitter @BrookeIJohnson.