We've all been there. You were gifted a dumb present that you'll never in a million-zillion years ever use and you're too polite to tell anyone any differently. It sits at the bottom of your drawer for months, then years. And when you finally feel like enough time has passed, you can throw it out in good conscience.
A return is almost always out of the question. Plus, gift givers don't often include a return receipt, and we all know we wouldn't dare ask for one. I'd rather admit to a crime than confess I don't like a gift - how insulting to the gifter's sense of aesthetics.
And-hey, I have limited drawer space. Who can keep these unwanted gifts for six months when there isn't any space for them? I hate clutter, and unwanted gifts are just that.
This year, I am making an effort to swiftly remove any unwanted gifts from my house without hurting anyone's feelings…and potentially benefiting others. As the old saying goes, one man's trash is another man's treasure. And thank goodness for that.
From the The Guardian:
"According to research published this week by the consumer body, one in four people (24%) received an unwanted or unsuitable gift for the Christmas of 2021. Meanwhile, a separate study by the personal finance comparison site Finder said £1.2bn was wasted on unwanted Christmas gifts each year."
Come to terms with the fact that you will never use that gift and follow these quick tips to offload those unwanted gifts:
Donate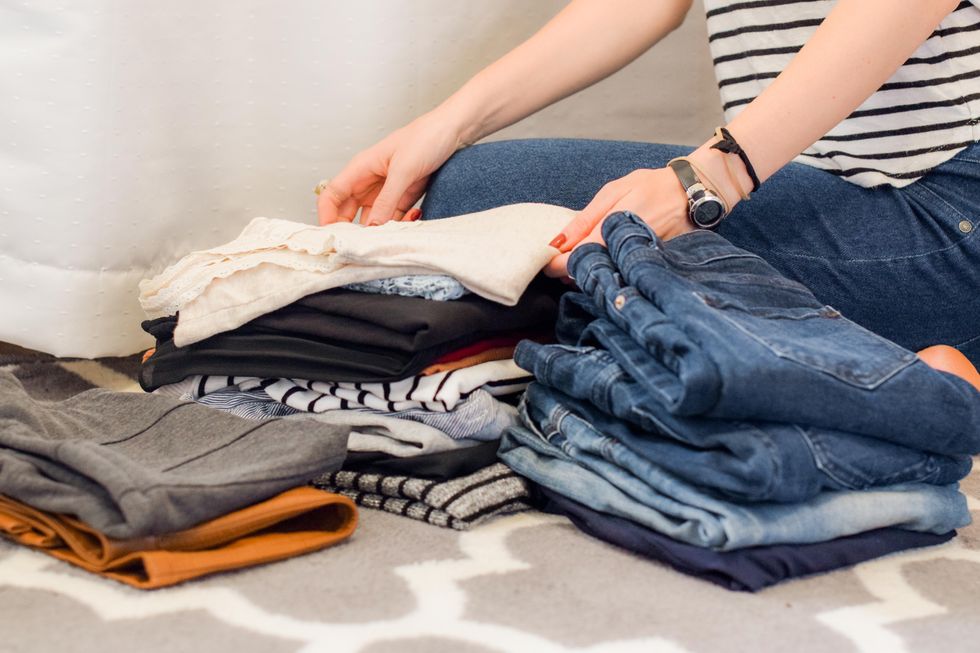 Sarah Brown via Unsplash
The most obvious choice for those unwanted pairs of mud-green sweat socks and that same fluffy robe you get every year from your Aunt Judy is to donate them. Just round up everything you don't want and Google the donation center closest to you.
This is also a fantastic excuse to purge your closet of that pile of stuff you've been meaning to get rid of. A few bags of give-away-clothes will get your spring cleaning out of the way early.
Sell Them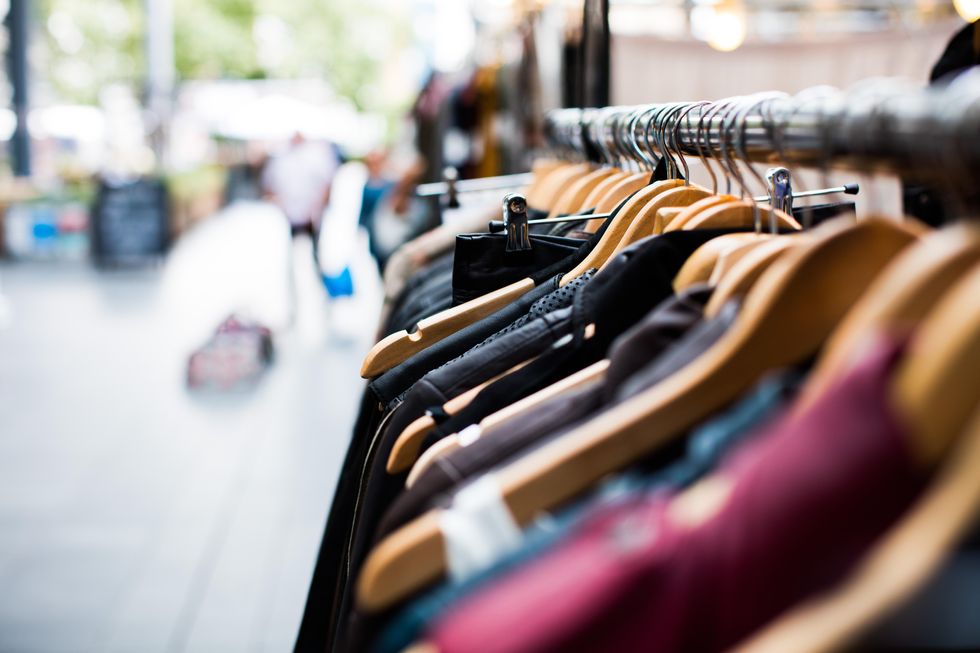 Artificial Photography via Unsplash
Resale websites are all the rage right now. If you got a pair of pants that don't fit or a sweater that isn't your style, resell them on a website dedicated to just that. Sites like Poshmark, Mercari, and DePop are known for selling those trendy pieces of clothing you barely used.
Thrifting has never been hotter. Hop on the trend while people are constantly perusing sites for the hottest deal. Then reward yourself for being so virtuous, by dropping the cash on some fabulous things you'll actually wear!
Re-Gift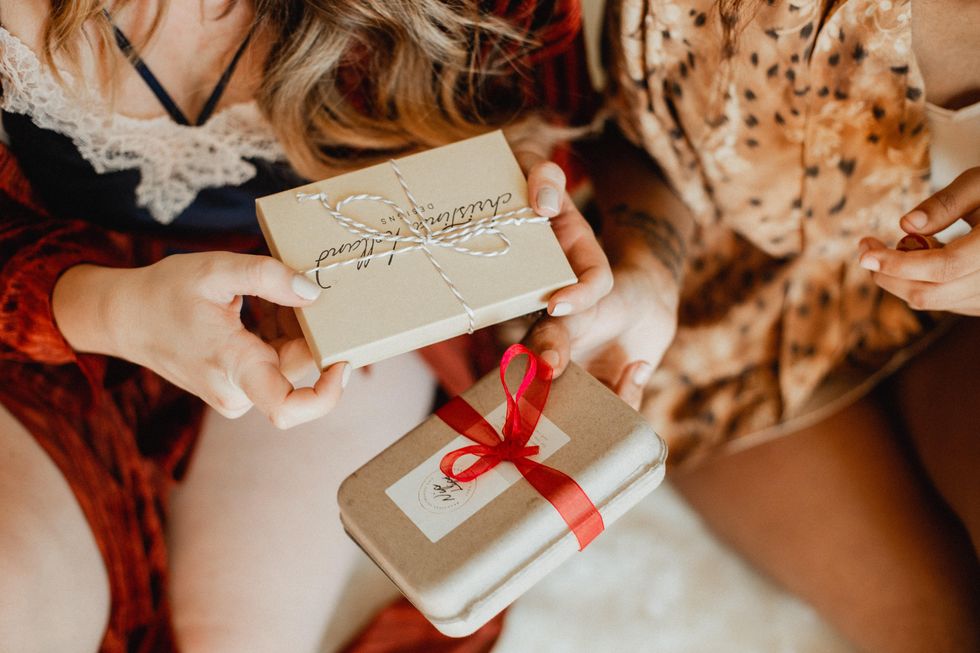 Jackie S via Unsplash
If you got something that you think one of your friends or family can benefit from, why not give it to them? There's no shame in revealing that it was a gift and you don't want it anymore…as long as you aren't re-gifting to the person who gave it to you!
Or, keep the gifts to re-gift at a later date. You never know when you're going to need a last minute gift. You'll thank yourself later.
Attempt a Return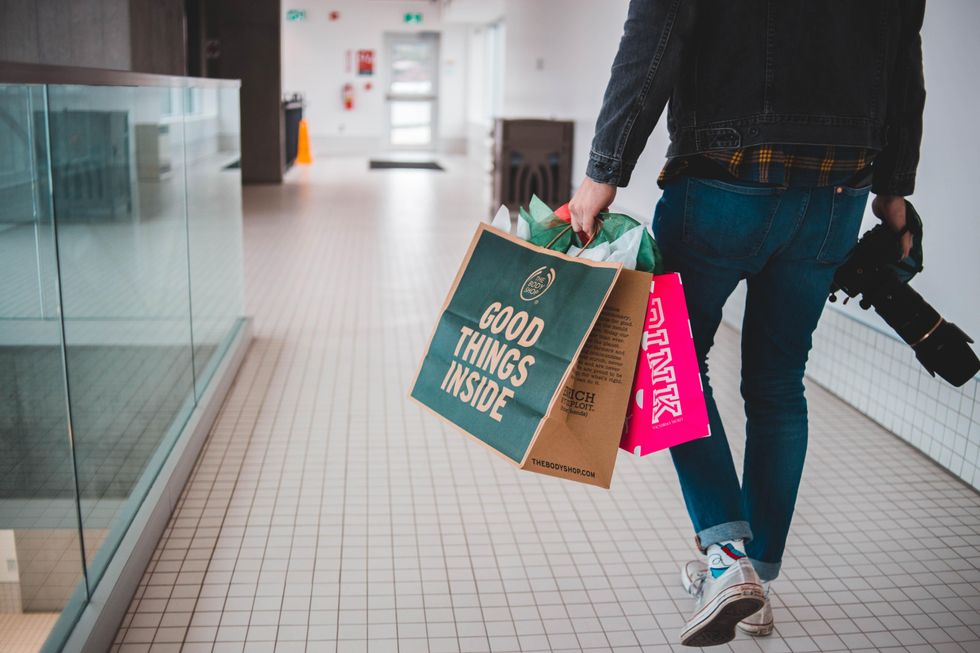 Erik McLean via Unsplash
If your item still has a tag, you can make a valiant effort to return to the store. If you can make your case, many stores won't want to fight you on it. They may be forgiving and grant you store credit at the very least.
Today in NOLA, Easter Sunday was the strangest in memory.
COVID-19 isolation, New Orleans. It sounds like wind in old live oak trees and gunshots down the street. Tonight a storm is on its way. The sky has been gray all day and it's wicked hot. I have been alone for two months now.
I took my dog, who is battling some war of his own with his gut, out back of my apartment building. I heard a party from the third story. A man I know a little, somebody who used to likely be a pro athlete, leaned into his wide-open window, his ass on the sill. He was naked from waist up. I couldn't see below that from my vantage point. He had people over. I couldn't tell how many but could see at least three others.
He's nice enough as a neighbor. There are over forty of us now in the building. Every time I let the dog out, I touch door after door. I try to follow wise cultures who've not had easy access to running water for centuries. I have a dirty hand and a clean hand for the task of getting my dog outside to smell the small patches of grass amongst the parking spaces.
Some of my best friends live only a few blocks away, but I can't visit them on Easter Sunday. I'm making a pot of soup to feed a dozen people for my own dinner. I'll freeze the rest of it, save it for later till I move out of this place at the end of June when my lease is up. I wonder if I will have to wear a mask then. Still. I exchange food preservation small talk on the phone with my father, states and states away, and fill my apartment up with the scent of barley and thyme.
Note from the editor:
NOLA has faced impossible odds in the past, and it's always the community pulling together that gets us through. Even at a time like this, when we are all sheltering at home, physically removed from our community, it's important to remember, "Storms Never Last."