The most powerful people in the world need to go to the bathroom, too! (You won't BELIEVE the last on our list)
World leaders might seem larger than life, but even the most powerful people in society are actually just like us!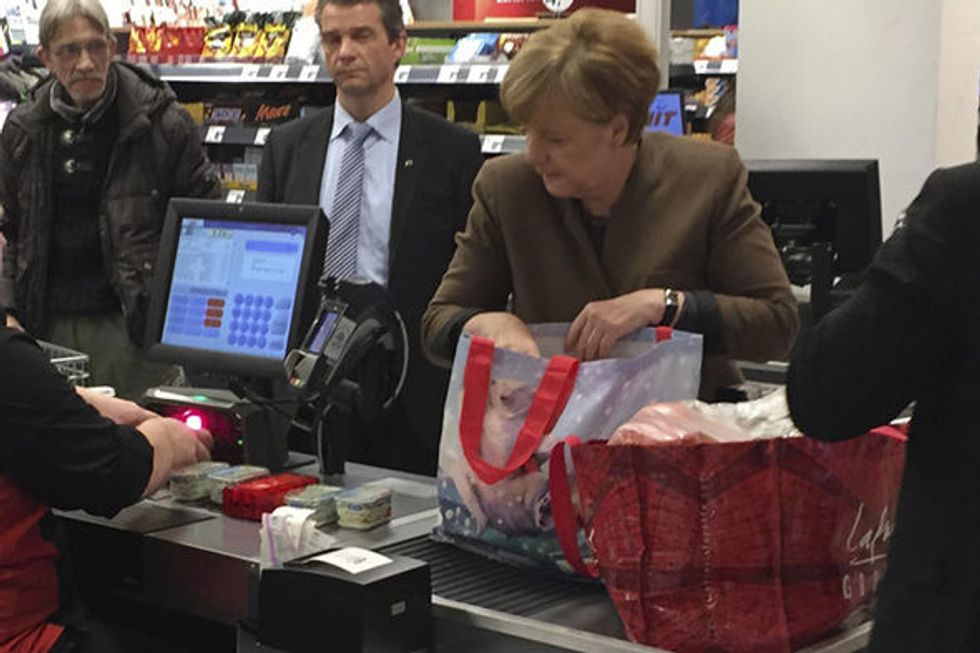 SPLASH
They Shop at the Supermarket!

German chancellor Angela Merkel digs through her bag at the supermarket checkout while flanked by security.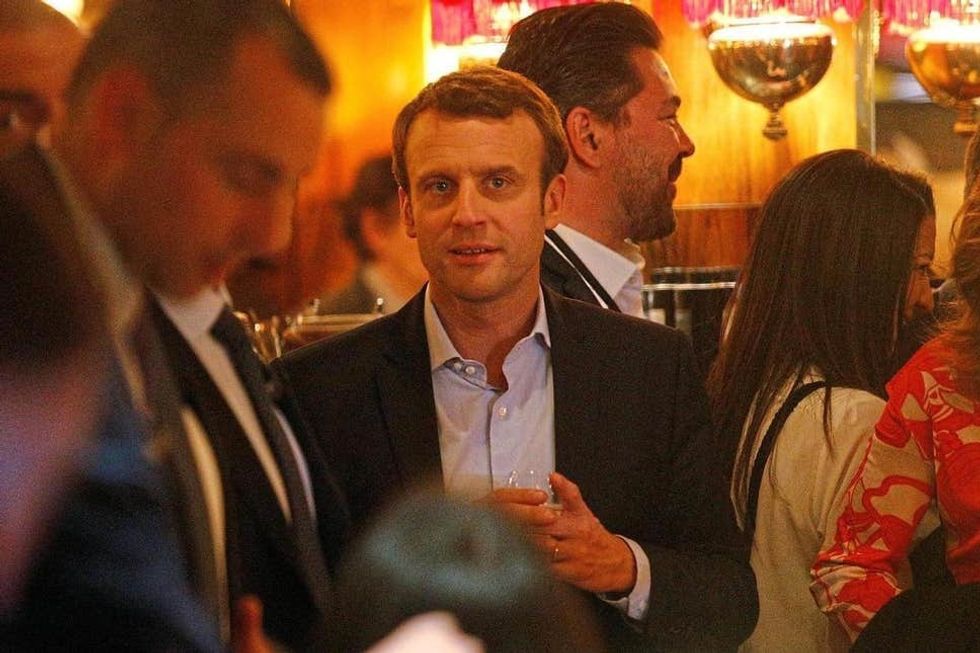 GEOFFROY VAN DER HASSELT/GETTY
They Go to Restaurants!
French president Emmanuel Macron enjoys a tasty beverage at La Rotonde.
Must See: Trudeau Caught on Camera Joking About Trump www.youtube.com
They Make Fun of Stupid People!

Canadian prime minister Justin Trudeau laughs it up with other world leaders at the expense of the most stupid guy they all know. Even weak UK prime minister Boris Johnson joins in to avoid being on the bottom of the world leader totem pole!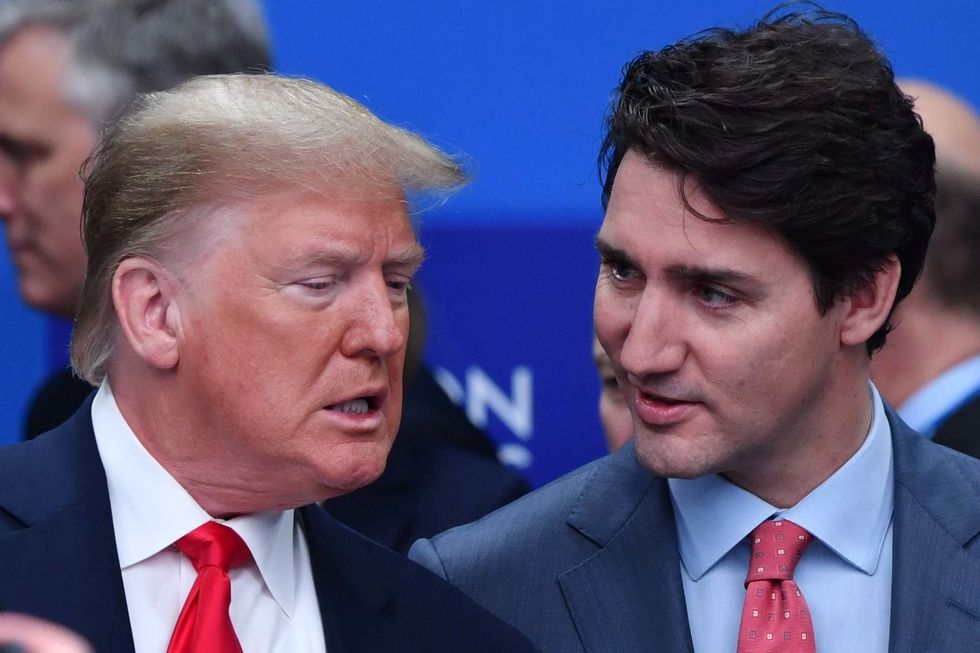 https://www.standard.co.uk/news/world/donald-trump-justin-trudeau-twofaced-nato-a4304571.html
They Don't Respect Stupid People So Much That They Openly Admit to Trash Talking Them!

Canadian prime minister Justin Trudeau gets covertly taped goofing on US president Donald Trump ("You just watched his team's jaws drop to the floor," he said in regards to Trump holding an impromptu press conference that derailed the NATO schedule). Then, after being asked about it by the media, Trudeau is pretty much just like, "Yeah, that guy's a f*cking moron." Okay, he's a little more eloquent than that: "I was happy to be part of it but it was certainly notable," Trudeau said.
President Donald Trump called Justin Trudeau 'two-faced' over comments that the Canadian prime minister appeared to… https://t.co/FwBwUbMfFQ

— Reuters (@Reuters)1575469764.0
They Whine and Attempt to Call Their More Powerful Rivals Names When Their Feelings Get Hurt!
US president Donald Trump tries his best to insult Canadian prime minister Justin Trudeau, calling him "two-faced" in response to the surfaced video of Trudeau roasting him.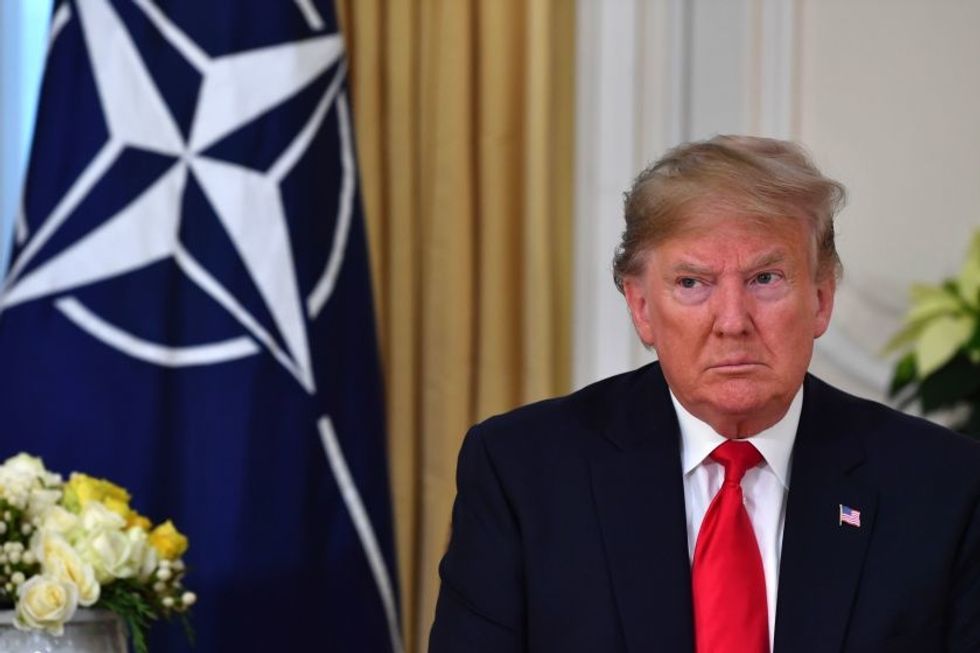 https://www.latimes.com/politics/story/2019-12-03/trump-blasts-macron-nato-unity-meeting
They Give Up and Run Back to Their Safe Spaces!

US president Donald Trump ultimately can't handle the big leagues, so after a pathetic attempt at calling Canadian prime minister Justin Trudeau names, Trump quits NATO and runs back home to his safe space in America.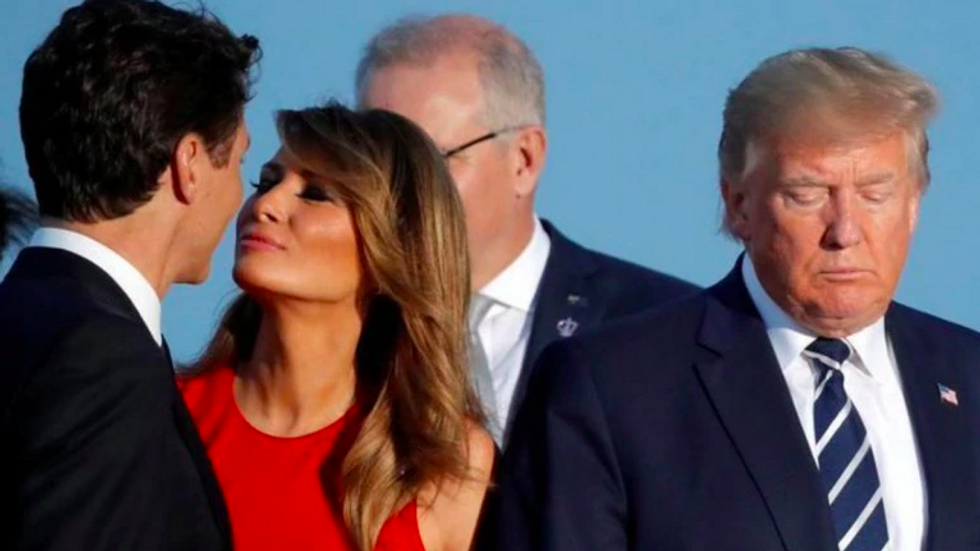 Reuters
They Ultimately Succumb to Their Stronger, More Handsome Rivals!

US President Donald Trump sulks as his wife Melania, who allegedly sleeps in a separate bedroom from him, gets extra friendly with his biggest rival, Canadian prime minister Justin Trudeau. Trump loves to prove that his supporters who constantly shout about "cucks" are, as always, projecting.
At the end of the day, maybe we're not so different from world leaders after all!
Russian ships fired on Ukrainian sailors and illegally detained whole crews over the weekend, escalating Russia-Ukraine tensions.
Ukraine began the week by declaring martial law after six navy sailors were injured when the Russian coast guard open fired on them. Concerningly, three Ukrainian artillery ships were also seized, with their 24 crew members forcibly detained by Russian authorities.
U.S. Ambassador Nikki Haley urged Russia to "immediately cease its unlawful conduct" in the Black Sea off the coast of Crimea, which was illegally annexed by Russia in 2014. "In the name of international peace and security, Russia must immediately cease its unlawful conduct and respect the navigational rights and freedoms of all states," Haley announced at an emergency meeting of the U.N. Security Council late Monday morning.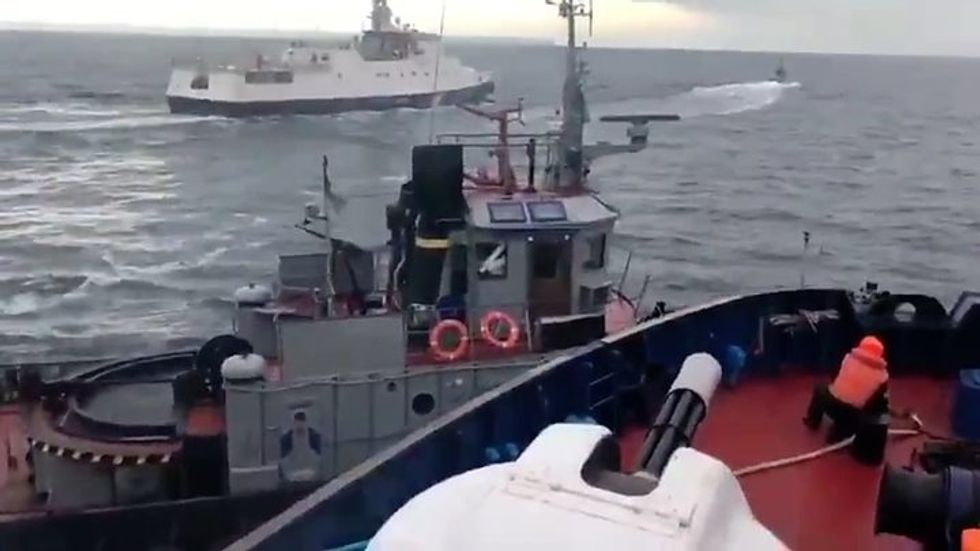 Russian vessel rams Ukrainian shipBBC
In response to the maritime incident, Ukraine's parliament overwhelmingly voted to impose martial law in the 10 regions bordering Russia. Ukrainian President Petro Poroshenko announced that martial law will last for 30 days, concluding in December, at which time he will assess the need for further action.
Poroshenko openly condemned Russia's actions, stating, "We consider it as an act of aggression against our state and a very serious threat," the president said. "Unfortunately, there are no 'red lines' for the Russian Federation." The international community has joined Ukraine in condemning Russia's actions, with NATO Secretary General Jens Stoltenberg pledging "full support for Ukraine's territorial integrity" and stating that Russia had "no justification" for the seizure of Ukraine's ships.
Russian officials dispute the details of the altercation, as the Federal Security Service contends that the skirmish was a justified response to the Ukrainian ships illegally entering territorial waters. Russia's Border Service released a statement over the weekend, stating, "The vessels are carrying out dangerous maneuvers and are disobeying the Russian authorities' demands." Ukraine denies allegations of wrongdoing, citing a 2003 treaty dictating maritime rights and protocol over the Kerch Strait where their ships were detained.
Ultimately, both governments are interpreting the incident as a fabricated aggression in order to discredit the other. Amidst an international backlash over the conflict, an arbitration court in Paris reportedly ruled that Russia owed Ukraine $1.3 billion in damages for the property seized in the annexation of Crimea. Though Russia did not comment on the ruling, they've accused the Ukrainian president of using the situation as a "dangerous provocation" that justifies the imposition of martial law, which grants him the power to manipulate Ukraine's next presidential election, scheduled for March.
It's true that President Poroshenko is currently far behind his political rival in the polls. Oksana Syroid, a deputy speaker in Ukraine's parliament, agreed, "Martial law in Ukraine would present a wonderful chance to manipulate the presidential elections." Aside from increasing the president's power, martial law would ostensibly allow the government to strengthen air defense and prepare a partial mobilization in the event of a Russian incursion. However, it could also restrict Ukrainians' civil liberties. For instance, objectors cite parliament's ambiguous wording in its plans for "strengthening" anti-terrorism measures and "information security." Three former Ukrainian presidents have already publicly opposed martial law, penning a letter that warns that it could be a "threat to democracy" in a country that found its democratic feet less than 30 years ago.
Martial law is set to begin on Wednesday, November 28. Alleged footage of the maritime clash has been leaked across news outlets and Youtube, found below.

Russian vessels fire at and seize Ukrainian ships youtu.be
Meg Hanson is a Brooklyn-based writer, teacher, and jaywalker. Find Meg at her website and on Twitter @megsoyung