We've all been there. You were gifted a dumb present that you'll never in a million-zillion years ever use and you're too polite to tell anyone any differently. It sits at the bottom of your drawer for months, then years. And when you finally feel like enough time has passed, you can throw it out in good conscience.
A return is almost always out of the question. Plus, gift givers don't often include a return receipt, and we all know we wouldn't dare ask for one. I'd rather admit to a crime than confess I don't like a gift - how insulting to the gifter's sense of aesthetics.
And-hey, I have limited drawer space. Who can keep these unwanted gifts for six months when there isn't any space for them? I hate clutter, and unwanted gifts are just that.
This year, I am making an effort to swiftly remove any unwanted gifts from my house without hurting anyone's feelings…and potentially benefiting others. As the old saying goes, one man's trash is another man's treasure. And thank goodness for that.
From the The Guardian:
"According to research published this week by the consumer body, one in four people (24%) received an unwanted or unsuitable gift for the Christmas of 2021. Meanwhile, a separate study by the personal finance comparison site Finder said £1.2bn was wasted on unwanted Christmas gifts each year."
Come to terms with the fact that you will never use that gift and follow these quick tips to offload those unwanted gifts:
Donate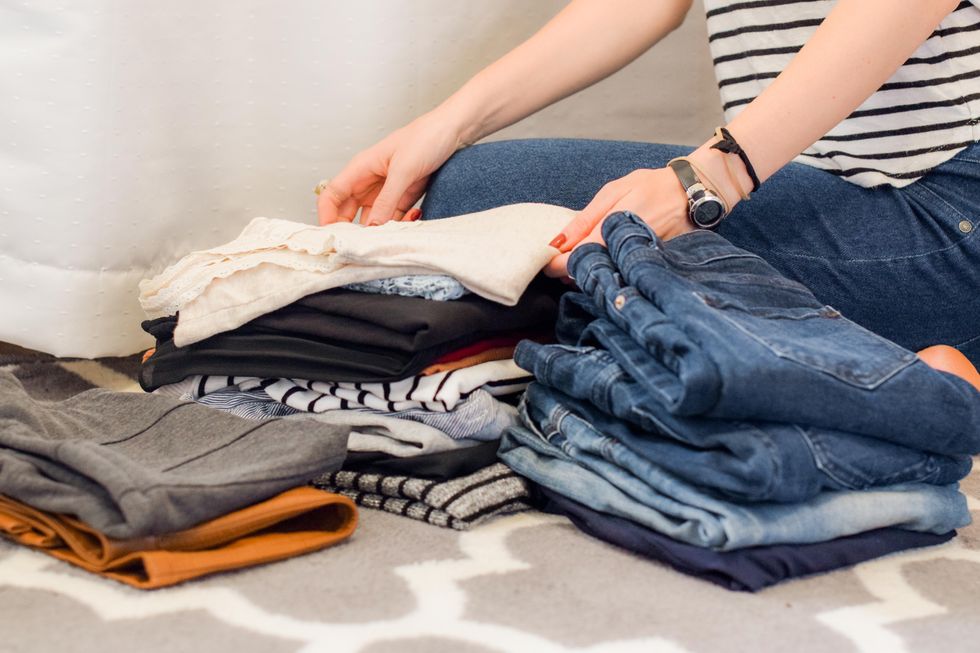 Sarah Brown via Unsplash
The most obvious choice for those unwanted pairs of mud-green sweat socks and that same fluffy robe you get every year from your Aunt Judy is to donate them. Just round up everything you don't want and Google the donation center closest to you.
This is also a fantastic excuse to purge your closet of that pile of stuff you've been meaning to get rid of. A few bags of give-away-clothes will get your spring cleaning out of the way early.
Sell Them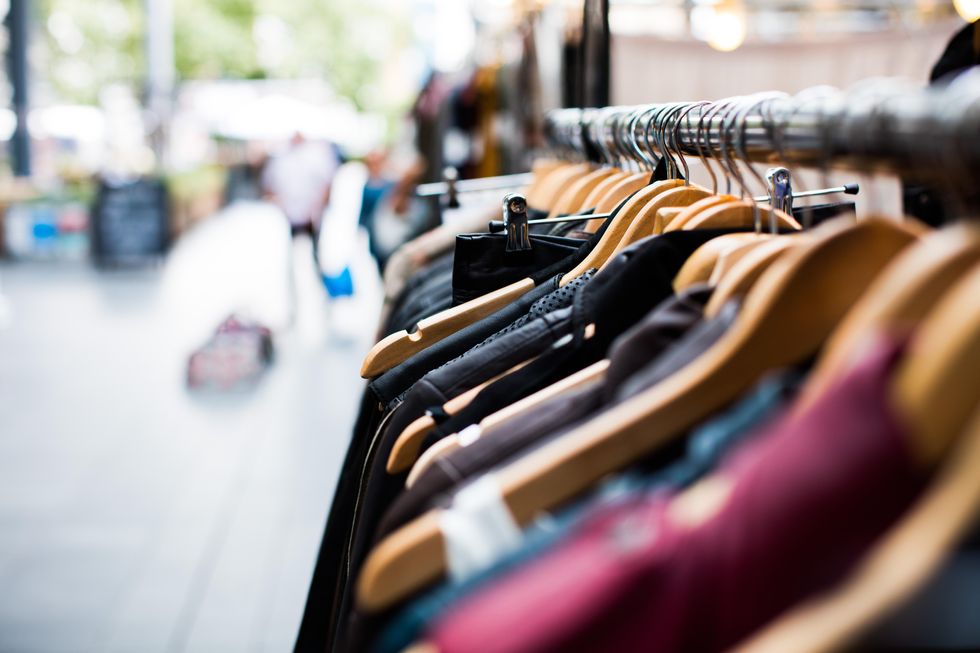 Artificial Photography via Unsplash
Resale websites are all the rage right now. If you got a pair of pants that don't fit or a sweater that isn't your style, resell them on a website dedicated to just that. Sites like Poshmark, Mercari, and DePop are known for selling those trendy pieces of clothing you barely used.
Thrifting has never been hotter. Hop on the trend while people are constantly perusing sites for the hottest deal. Then reward yourself for being so virtuous, by dropping the cash on some fabulous things you'll actually wear!
Re-Gift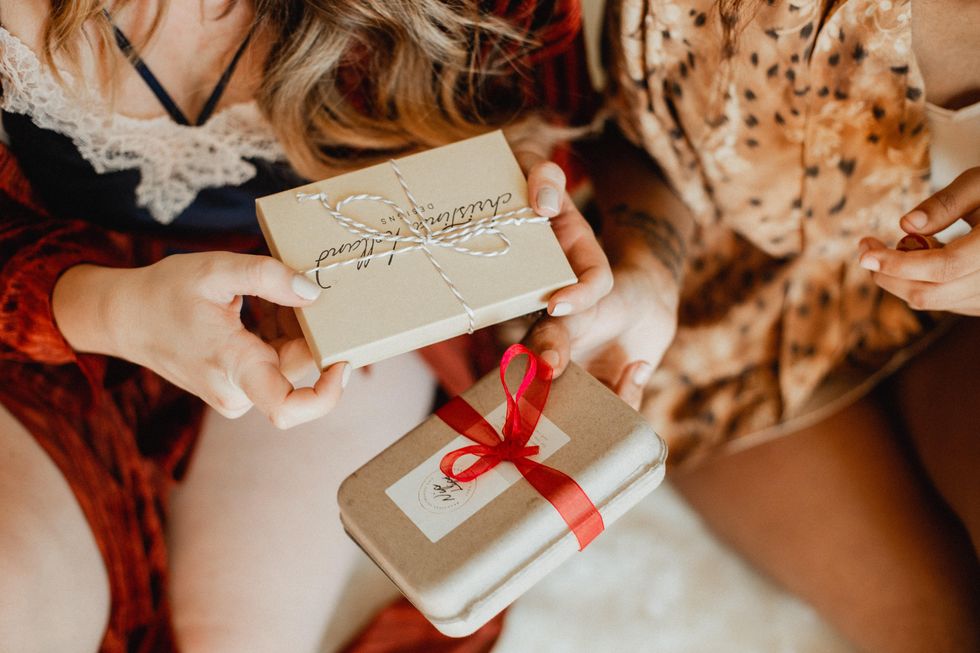 Jackie S via Unsplash
If you got something that you think one of your friends or family can benefit from, why not give it to them? There's no shame in revealing that it was a gift and you don't want it anymore…as long as you aren't re-gifting to the person who gave it to you!
Or, keep the gifts to re-gift at a later date. You never know when you're going to need a last minute gift. You'll thank yourself later.
Attempt a Return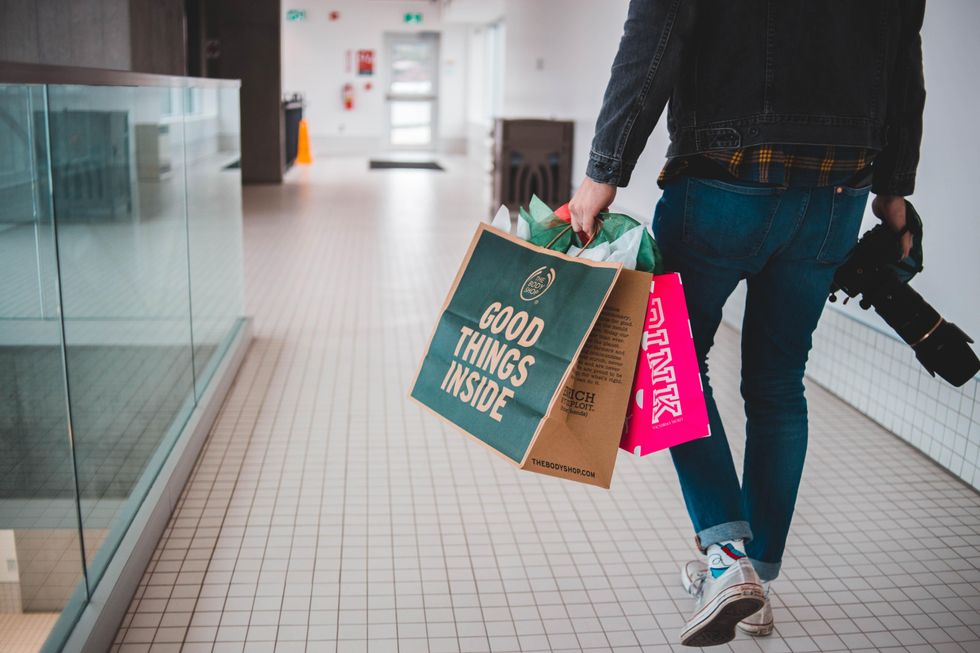 Erik McLean via Unsplash
If your item still has a tag, you can make a valiant effort to return to the store. If you can make your case, many stores won't want to fight you on it. They may be forgiving and grant you store credit at the very least.
Those already in the U.S. required to marry by end of year or leave the country
The Trump administration began enforcing a new policy on Monday that denies visas to same-sex domestic partners of foreign diplomats.
The restrictions affect staff of U.S.-based international organizations such as the United Nations, the World Bank, and the International Monetary Fund, requiring those currently residing in the country to get married by December 31st or leave within 30 days. Announced earlier this year, the policy is framed by the administration as an effort to equalize visa requirements between straight and gay diplomats.
Officials say they are building off of rules implemented in 2009 by the Obama administration that asks other countries to treat same-sex partners of U.S. Foreign Service employees on a "reciprocal basis" to receive diplomatic visas.
In an August follow-up email to the Washington Blade, a State Department official explained, "This is based on changes to U.S. law recognizing same-sex marriages. Therefore, the Department will likewise require that, as a general matter, officials from other governments and international organizations be married to enjoy the rights and benefits of spouses for purposes of visa issuance and privileges and immunities."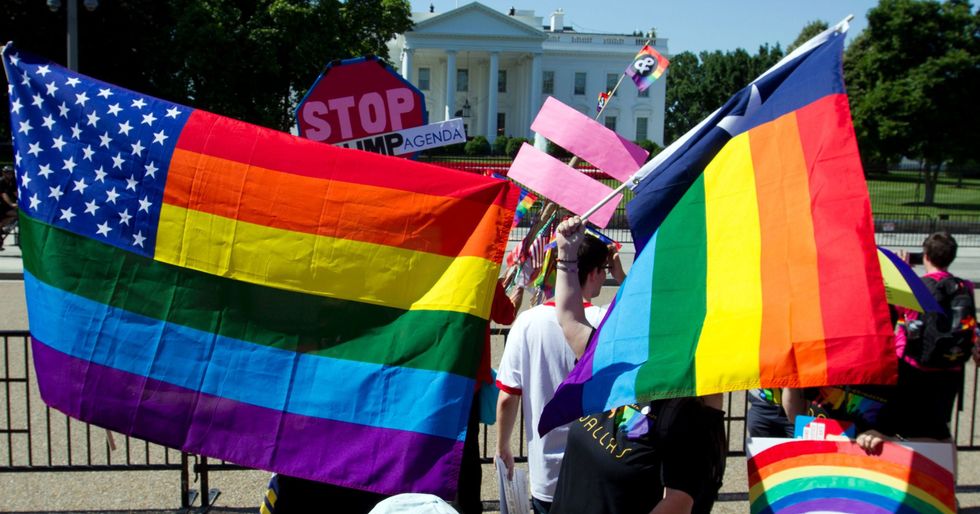 Jose Luis Magana, AFP/Getty Images
LGBT advocates are quick to point out that same-sex marriage is illegal in most countries, and cannot be compared to the rights given to heterosexual couples. Gay people face the death penalty in eight countries including U.N. members Saudi Arabia and Nigeria. Critics say the administration's rules will force LGBT diplomats to choose between breaking up their relationship for a career, or facing potentially life-threatening repercussions at home for entering into an illegal marriage.

Former U.S. Ambassador to the United Nations Samantha Power described the policy as "needlessly cruel & bigoted," tweeting that "only 12% of U.N. member states allow same-sex marriage."
Needlessly cruel & bigoted: State Dept. will no longer let same-sex domestic partners of UN employees get visas unless they are married. But only 12% of UN member states allow same-sex marriage. https://t.co/MjZpRVLYcf
— Samantha Power (@SamanthaJPower) September 28, 2018
Alfonso Nam, president of UN-GLOBE, an organization that advocates for LGBT staff in the U.N. system, told the Blade, "A policy that prioritizes marriages over all other forms of legal unions will have a chilling effect on all couples in the United States under a U.N.-sponsored visa who are in legal unions other than marriage."
"Whether it is an opposite-sex couple who did not get married for philosophical reasons, or a same-sex couple who did not get married because marriage was not a choice available to them, they would all now have to find a way to get married in order to remain in the United States," added Nam.
Currently, there are 10 U.N. employees in the United States who would need to marry by the New Year to have their partners' visas extended.
Joshua Smalley
is a New York-based writer, editor, and playwright. Find Josh at his
website
and on Twitter:
@smalleywrites