We've all been there. You were gifted a dumb present that you'll never in a million-zillion years ever use and you're too polite to tell anyone any differently. It sits at the bottom of your drawer for months, then years. And when you finally feel like enough time has passed, you can throw it out in good conscience.
A return is almost always out of the question. Plus, gift givers don't often include a return receipt, and we all know we wouldn't dare ask for one. I'd rather admit to a crime than confess I don't like a gift - how insulting to the gifter's sense of aesthetics.
And-hey, I have limited drawer space. Who can keep these unwanted gifts for six months when there isn't any space for them? I hate clutter, and unwanted gifts are just that.
This year, I am making an effort to swiftly remove any unwanted gifts from my house without hurting anyone's feelings…and potentially benefiting others. As the old saying goes, one man's trash is another man's treasure. And thank goodness for that.
From the The Guardian:
"According to research published this week by the consumer body, one in four people (24%) received an unwanted or unsuitable gift for the Christmas of 2021. Meanwhile, a separate study by the personal finance comparison site Finder said £1.2bn was wasted on unwanted Christmas gifts each year."
Come to terms with the fact that you will never use that gift and follow these quick tips to offload those unwanted gifts:
Donate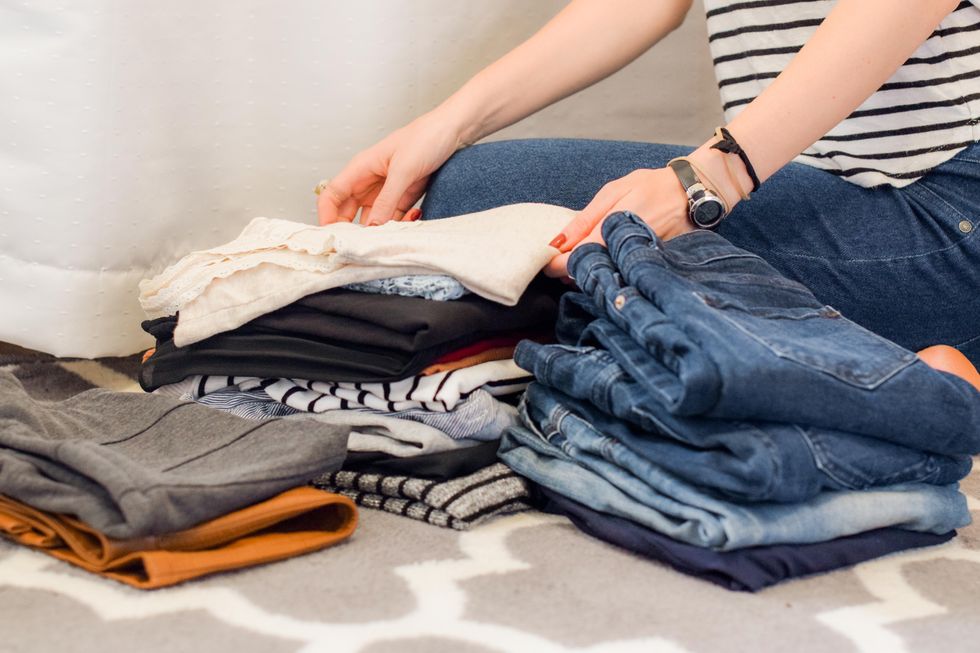 Sarah Brown via Unsplash
The most obvious choice for those unwanted pairs of mud-green sweat socks and that same fluffy robe you get every year from your Aunt Judy is to donate them. Just round up everything you don't want and Google the donation center closest to you.
This is also a fantastic excuse to purge your closet of that pile of stuff you've been meaning to get rid of. A few bags of give-away-clothes will get your spring cleaning out of the way early.
Sell Them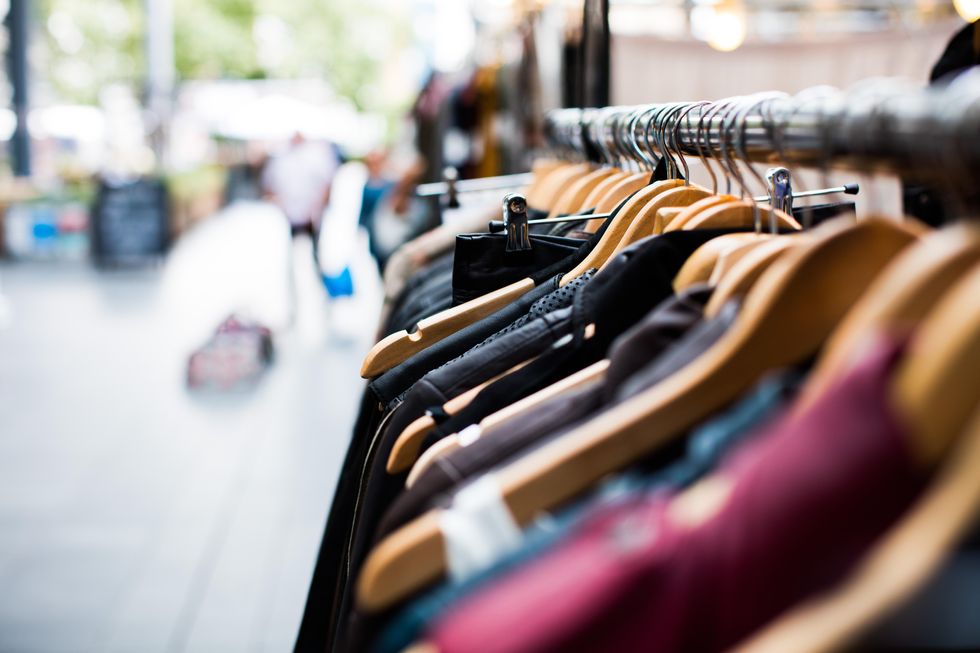 Artificial Photography via Unsplash
Resale websites are all the rage right now. If you got a pair of pants that don't fit or a sweater that isn't your style, resell them on a website dedicated to just that. Sites like Poshmark, Mercari, and DePop are known for selling those trendy pieces of clothing you barely used.
Thrifting has never been hotter. Hop on the trend while people are constantly perusing sites for the hottest deal. Then reward yourself for being so virtuous, by dropping the cash on some fabulous things you'll actually wear!
Re-Gift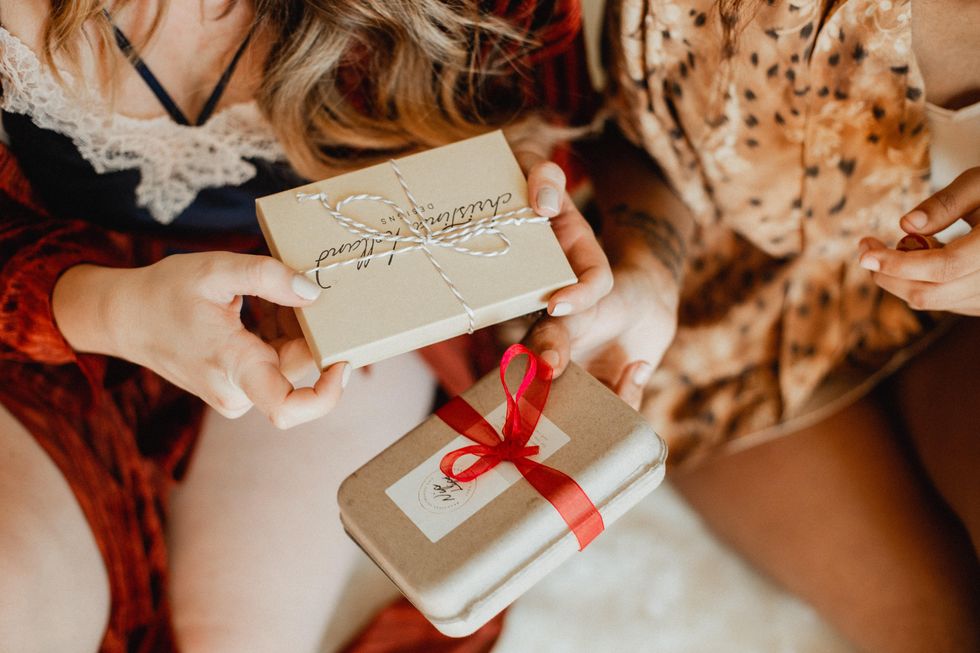 Jackie S via Unsplash
If you got something that you think one of your friends or family can benefit from, why not give it to them? There's no shame in revealing that it was a gift and you don't want it anymore…as long as you aren't re-gifting to the person who gave it to you!
Or, keep the gifts to re-gift at a later date. You never know when you're going to need a last minute gift. You'll thank yourself later.
Attempt a Return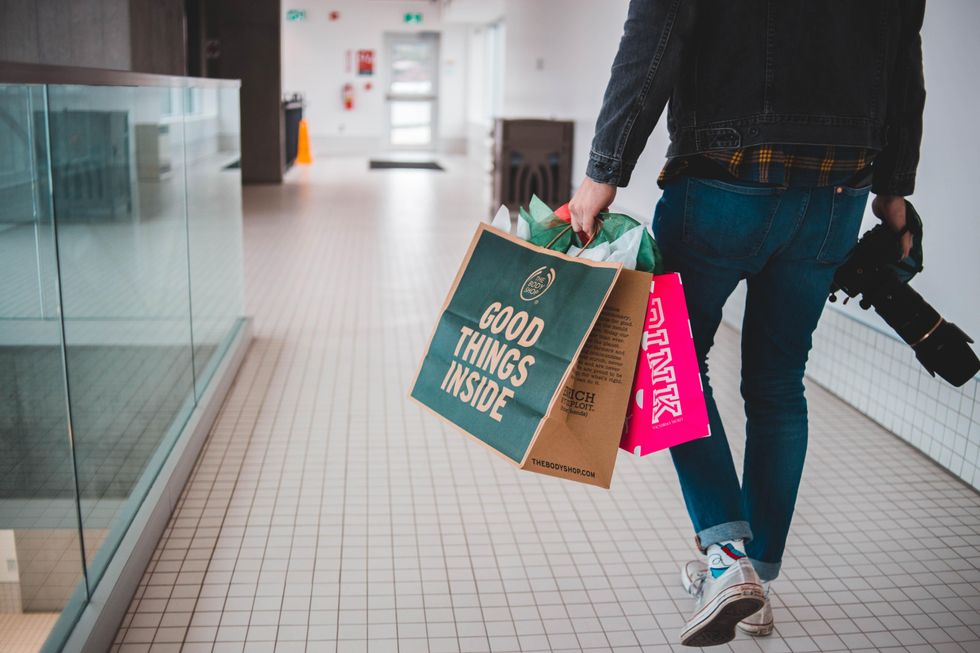 Erik McLean via Unsplash
If your item still has a tag, you can make a valiant effort to return to the store. If you can make your case, many stores won't want to fight you on it. They may be forgiving and grant you store credit at the very least.
This is a major step towards fairer treatment of the LGBTQ+ community.
Virginia just made history in the name of equality.
The state just passed the Virginia Values Act, effectively becoming the first Southern state to pass a bill that protects the lives and rights of people in the LGBTQ+ community. The bill outlines anti-discrimination protections for queer folks on the basis of sexual orientation and gender identity. Though it must still go through more procedural votes before going to the governor, a victory on this bill is feasible based on the results of the 2019 midterm elections. If passed, the Virginia Values Act will make the commonwealth the first state in the South to have non-discrimination policies related to sexual orientation.
"Today, history was made in Virginia, and LGBTQ Virginians are one step closer to being protected from discrimination. No one should be discriminated against simply because of who they are or whom they love," said Alphonso David, president of the Human Rights Campaign. "This day would not have been possible without the years and years of tireless work from advocates across the commonwealth, or the voters in Virginia that filled the halls of the General Assembly with pro-equality champions who fulfilled their promises. HRC is proud to have worked to elect pro-equality lawmakers across Virginia in 2019, and we are thrilled to see that effort culminate in this important victory today."
Based on previous presidential campaigns, Virginia has been considered a "swing state," and more left-leaning bills like the Virginia Values Act could indicate how the state votes in this year's presidential election. So far, fifteen states and Washington, D.C. have passed laws that include protections against workplace discrimination on the basis of sexual orientation and gender identity: California, Colorado, Connecticut, Hawaii, Illinois, Iowa, Massachusetts, Maine, Nevada, New Jersey, New Mexico, Oregon, Rhode Island, Vermont, and Washington. For the rest, it's time to catch up.
In contrast, the education system in the United States is not nearly as LGBTQ+ friendly.
In what advocates say is a historic moment, Scotland will take the lead as the first country in the world to embed lesbian, gay, bisexual, transgender, and intersex rights into their required education curriculum.
State schools will be instructing teachers as well as students about the history of LGBTI equality and movements, challenging homophobia and transphobia, and exploring LGBTQ+ identity and terminology. There will be no exemptions to the policy, so individual schools will not be allowed to opt-out. The Scottish government's move comes after an LGBTI Inclusive Education working group, led by the Time for Inclusive Education (TIE) campaign, outlined 33 recommendations in a published report on how to tackle LGBTI bullying in schools.
In a study, TIE found that nine in 10 LGBTI Scots experience homophobia at school, with 27% reporting that they had attempted suicide because of being bullied. Research also discovered there was little understanding in schools about prejudice against people with variations of sex characteristics and intersex bodies. These findings are likely a part of the destructive legacy of section 28, the infamous legislation enacted by Margaret Thatcher's conservative government in 1988. The clause, part of the Local Government Act 1988, banned the "promotion" of homosexuality by local authorities and educators in British schools. It was repealed in Scotland in 2001 and in the rest of the UK two years later.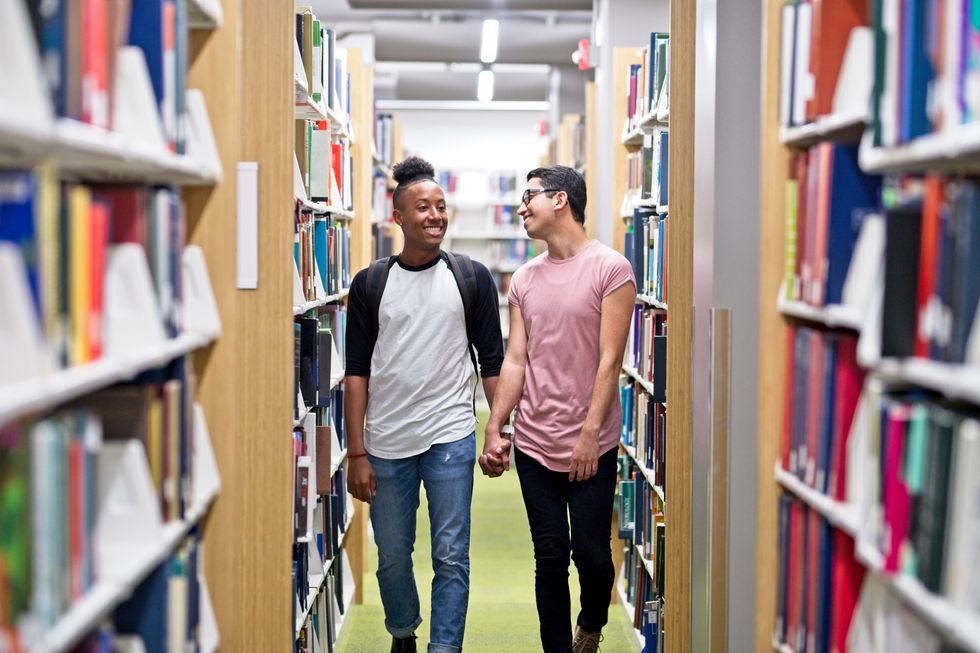 Getty images
Jordan Daly, the co-founder of TIE, said of the new curriculum: "This is a monumental victory for our campaign, and a historic moment for our country. The implementation of LGBTI inclusive education across all state schools is a world first. In a time of global uncertainty, this sends a strong and clear message to LGBTI young people that they are valued here in Scotland."

Surprisingly, Scotland is regularly ranked one of the best European countries for legal protections of LGBTI people despite the country decriminalizing homosexuality in 1980, 13 years after England and Wales did the same. Former Scottish Labour leader Kezia Dugdale described the country in 2016 as having "the gayest parliament in the world." At the time four of Scotland's six party leaders identified as lesbian, gay or bisexual: Dugdale, Ruth Davidson, David Coburn and Patrick Harvie.
A number of Scotland's neighbors, including Wales and the Republic of Ireland, have also been looking into further integrating LGBTQ+ issues in their curricula. In England, some schools are already teaching LGBT-inclusive classes.
In contrast, the education system in the United States is not nearly as LGBTQ+ friendly. Much like the repealed section 28 in the UK, seven U.S. states have anti-gay laws that explicitly prohibit the positive portrayal of homosexuality in schools. The laws, currently in effect in Alabama, Texas, Arizona, South Carolina, Oklahoma, Louisina, and Mississippi (Utah repealed its law in 2017), can have various negative effects on LGBTQ+ youth within the millions of public school students affected.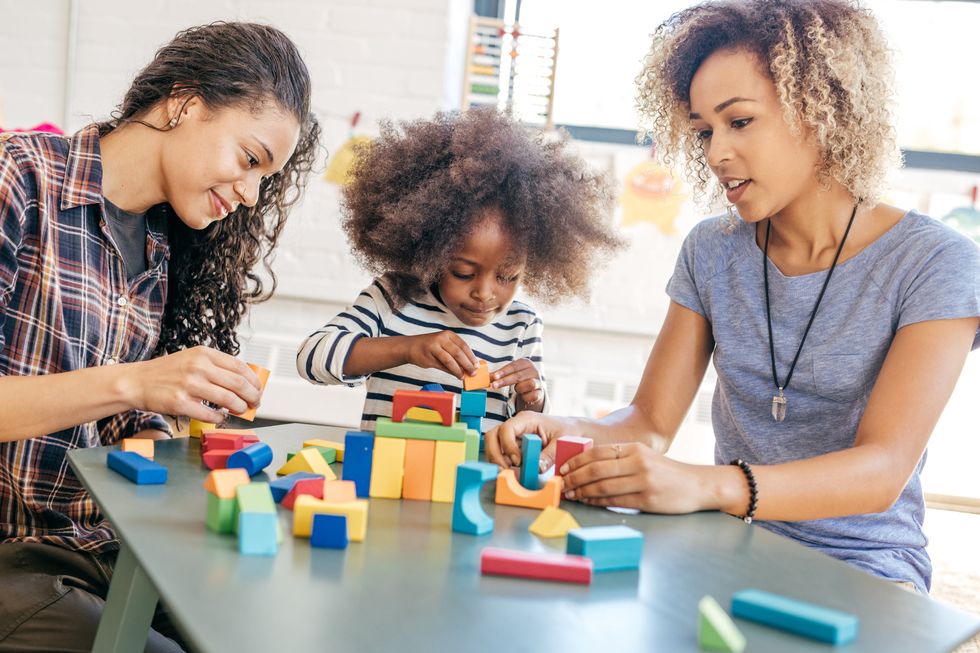 Getty images
A report by GLSEN, an LGBTQ+ education advocacy group, found that LGBTQ+ students in these states were less likely to find peers that are accepting of their identities, more likely to hear homophobic remarks, and more likely to face harassment and assault at school because of their sexual orientation and/or gender expression. Schools in these states are also less likely to have teachers and administrators supportive of LGBTQ+ students, as well as fewer resources (like Gay-Straight Alliance clubs) and less health services inclusive of LGBTQ+ needs. While the exact laws differ in each state, advocates say they all function to further stigmatize lesbian, gay, bisexual, transgender and queer students.
Scottish Deputy First Minister John Swinney said Thursday, "Our education system must support everyone to reach their full potential. That is why it is vital the curriculum is as diverse as the young people who learn in our schools."
"The recommendations I have accepted will not only improve the learning experience of our LGBTI young people, they will also support all learners to celebrate their differences, promote understanding and encourage inclusion," Swinney said.
The United States should take note of the progress being made by their allies across the pond.
Joshua Smalley is a New York-based writer, editor, and playwright. Find Josh at his website and on Twitter: @smalleywrites.
A victim of anti-gay hate, the LGBT icon's ashes are interred in Washington, DC.
Twenty years ago this month, a young gay man named Matthew Shepard was beaten and left for dead tied to a fence in Laramie, Wyoming.
Friday, on the other side of the country, his ashes were interred in a crypt at the Washington National Cathedral while thousands looked on. They came to celebrate the life of Shepard, who in the years since his death became a symbol of hope and love amidst anti-gay hate and oppression. For many LGBTQ+ people, the circumstances of his death bring memories of their own struggles, both inside the closet and out.
The public service was led by the Right Rev. Mariann Edgar Budde, Episcopal bishop of Washington and the Right Rev. Gene Robinson. Like Shepard, Robinson is an openly gay man, and poignantly, also the first elected as a bishop in the Episcopal Church.
Robinson had tears in his eyes as he welcomed attendees. To those who are LGBT, he said "many of you have been hurt by your own religious communities, and I want to welcome you back." He referred to Shepard's burial at the cathedral as a homecoming, saying "it is a remarkable step forward."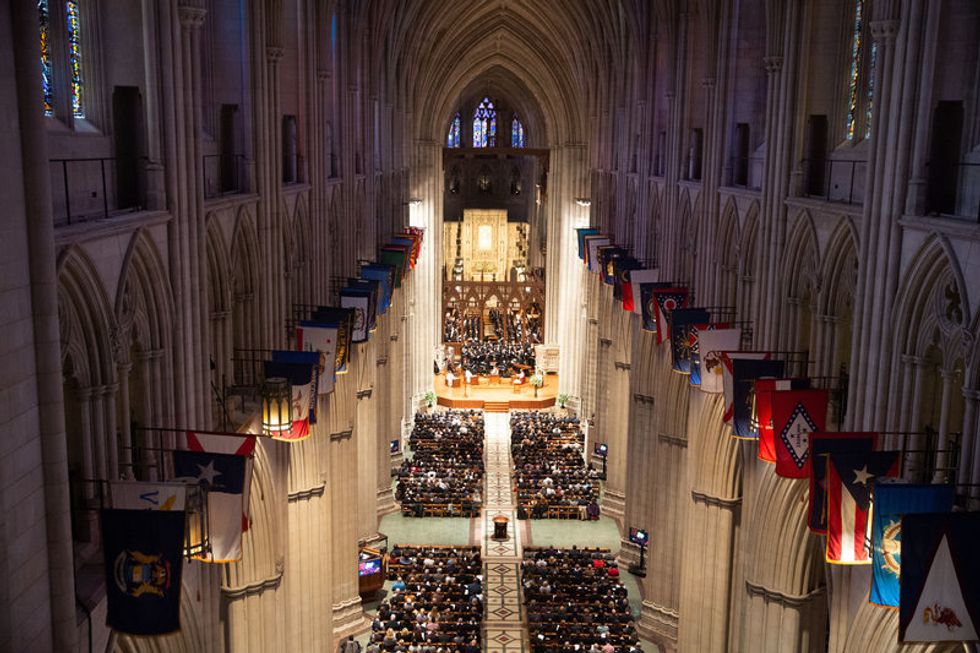 Cameron Pollack/NPR
Shepard's father thanked the attendees for their support. "It's so important that we now have a home for Matt... A home that is safe from haters. A home that he loved dearly." Robinson praised both of Shepard's parents, who founded the Matthew Shepard Foundation to combat hate crimes across the country, for devoting their lives to LGBT activism.

During the service, Robinson shared a touching anecdote from the police officer who first saw Shepard the day after his brutal attack. When she arrived, a deer was lying beside Shepard's body and looked the officer straight in the eye before running away.
"What she said was: 'That was the good Lord, no doubt in my mind.' And there's no doubt in my mind either. God has always loved Matt," Robinson said.
In October 1998, Shepard was tortured and robbed by two men he had encountered in a bar, and was subsequently abandoned for eighteen hours tethered to a chain-link fence. He died from his injuries five days later at the age of 21.
Prosecutors in his case alleged that Shepard was targeted because of anti-gay bigotry. The two attackers, Aaron McKinney and Russell Henderson, were both sentenced to life in prison. Although characterizing the murder as a hate crime has been disputed by some, outrage over Shepard's death ultimately led to the passage of the Shepard/Byrd Hate Crimes Prevention Act in 2009. James Byrd Jr, an African-American man killed by white supremacists in Texas, also inspired the legislation.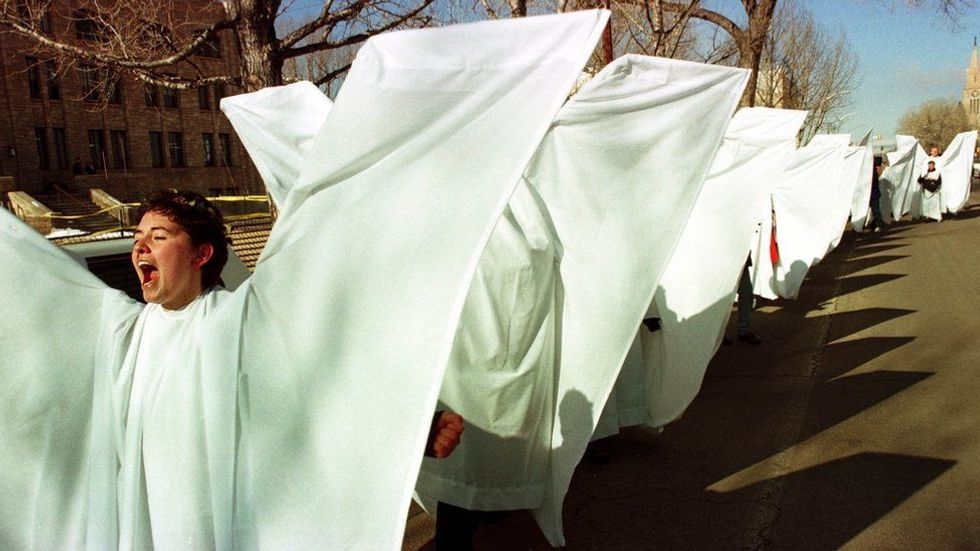 Getty Images
Shepard's funeral in 1998 was protested by the now-notorious Westboro Baptist Church carrying signs reading "God hates F*gs," "Matt in hell," "AIDS cures F*gs," among other hateful speech. During the trials for Shepard's killers, the group Angel Action peacefully counter-protested the church's signs while wearing white angel costumes. The costumes had ten-foot wingspans that covered and silenced the church protesters.

Throughout the Friday service, Robinson urged the crowd not only to commemorate Shepard, but to also confront the prejudice and violence that faces the LGBTQ community today. Marginalized factions within the community are particularly at risk of hate, like transgender people. "There are forces who would erase them from America," Robinson said. Twice he encouraged the crowd to "go vote."
Robinson received a long-standing ovation as he closed the service, choking down the final words:
"There are three things I'd say to Matt: 'Gently rest in this place. You are safe now. And Matt, welcome home.' Amen."
Joshua Smalley is a New York-based writer, editor, and playwright. Find Josh at his website and on Twitter: @smalleywrites.
A government agency proposes to restrict gender identity to only "male" or "female."
The Trump administration is attempting to scale back civil rights of transgender and non-binary identifying persons. The New York Timesexposed an interoffice memo from the Department of Health and Human Services (HHS) proposing to dictate the definitions of "sex" and "gender" "on a biological basis that is clear, grounded in science, objective and administrable." The memo caps a concerted effort by the Trump administration to negate Obama-era expansions of civil rights to the transgender community. Previous progress loosened the legal concept of gender in federal education and health programs to recognize gender as an individual's chosen identity rather than the sex assigned at birth.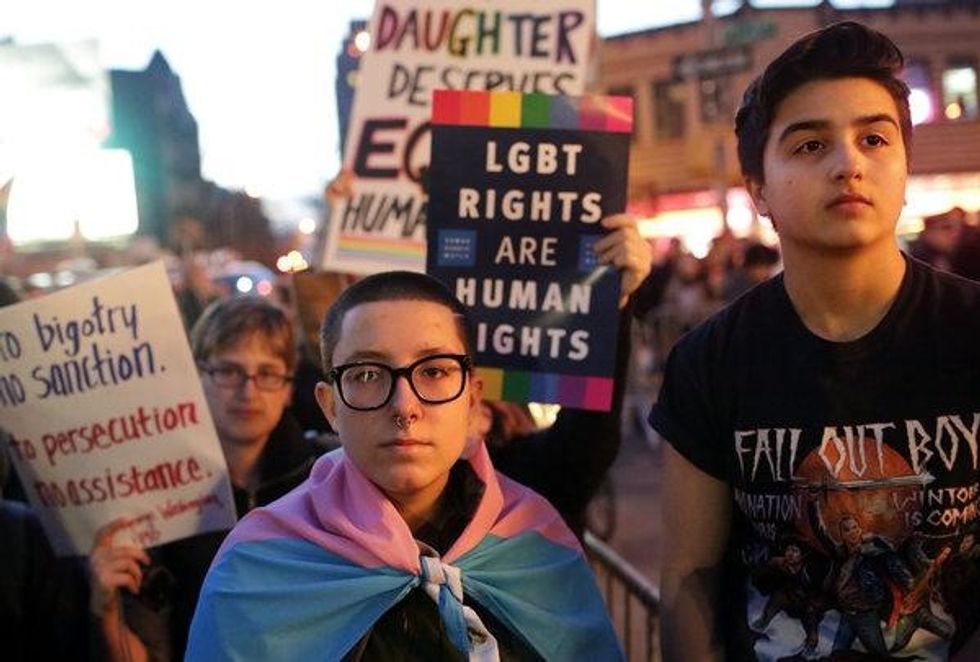 Spirit Daily
Now, HHS plans to present a new definition of "sex" to the Justice Department before the end of this year. The draft of the memo argues: "Sex means a person's status as male or female based on immutable biological traits identifiable by or before birth. The sex listed on a person's birth certificate, as originally issued, shall constitute definitive proof of a person's sex unless rebutted by reliable genetic evidence." If the Justice Department adopts the proposed legal definition, then sex will be restricted to male or female designations, with no legal option to change one's category in adulthood.

The impetus for the memo relates to the federal government's ability to distribute funding to educational services and its power to dictate the policies of those services. The drafted memo attempts to justify defining individuals' gender identity under Title IX of the Education Amendment Act of 1972, which "prohibits discrimination on the basis of sex in any federally funded education program or activity." The claim is that all federal agencies need to adopt a concrete and uniform definition of "sex" in order to comply with the law; in reality, the attempt is the latest in a series of maneuvers to restrict the transgender community's rights. Over the last year, President Trump has attempted to ban transgender people from serving in the military. Contentious political debate has also surrounded the right of transgender individuals to use public restrooms that align with their gender identity rather than their sex assignment at birth.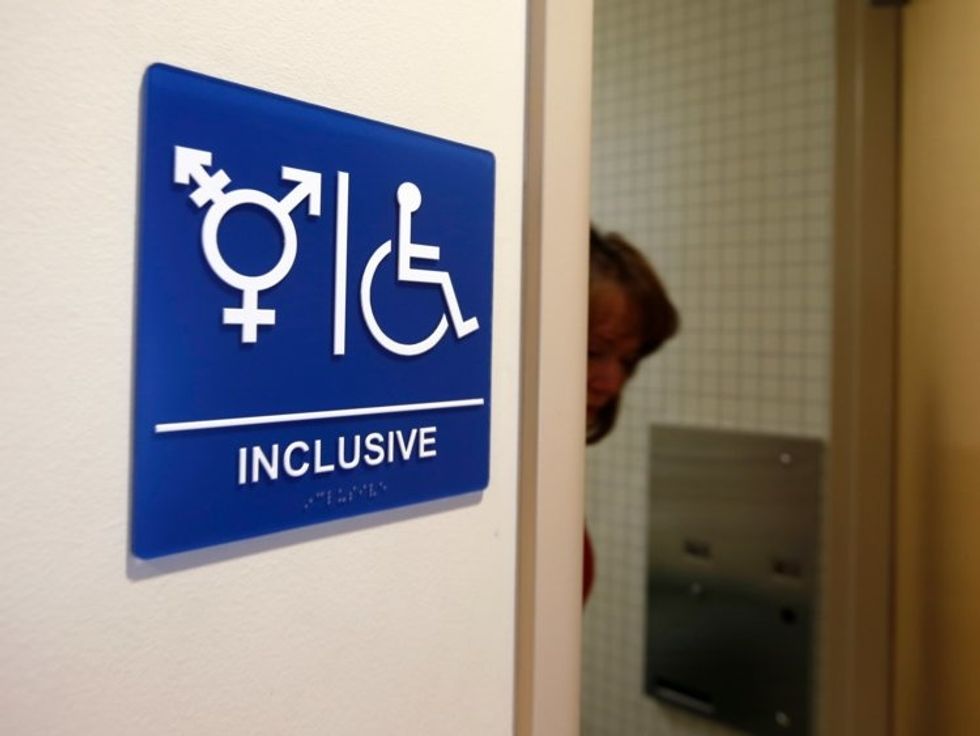 Business Insider
If the proposed definition is approved by the Justice Department, then an estimated 1.4 million transgender Americans could have their right to self-identity negated by U.S. law. Public spaces like locker rooms and bathrooms could become oppressive and discriminatory places that contradict America's putative legal bans of discrimination based on race, color, religion, national origin, age, disability, and sex.

HHS spokeswoman Caitlin Oakley went on record, "We do not comment on alleged, leaked documents that purport to indicate the status of deliberations or the focus of the department," yet she criticized, "The Obama administration's broad definition of 'sex' was enjoined by a federal court on a nationwide basis in December 2016 and the Obama administration did not appeal. That court found that the Obama administration regulation was overbroad and inconsistent with the text of the 1972 Title IX law prohibiting discrimination on the basis of sex."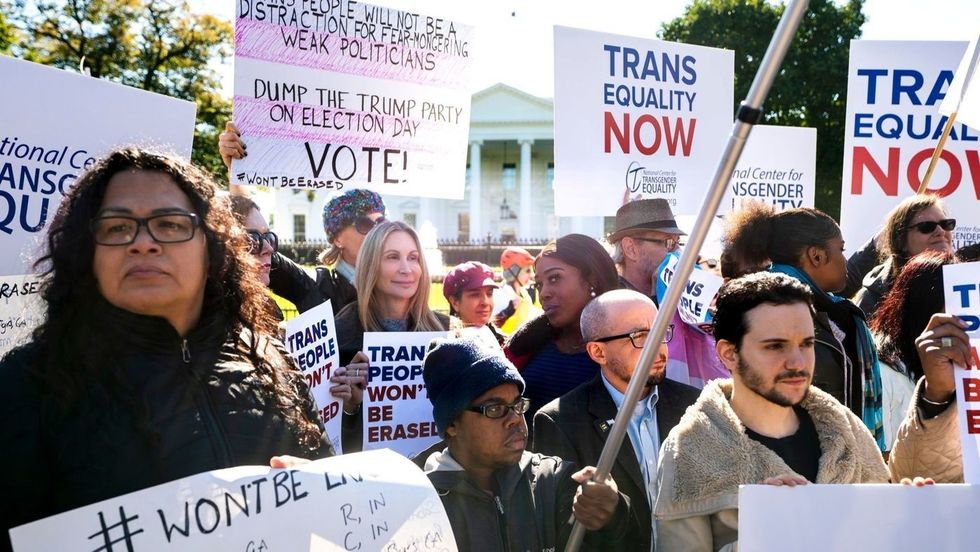 Los Angeles Times
In a response posted by Psychology Today, Elizabeth J. Meyer, Ph.D. castigates the administration for its ignorance, stating, "The authors of this memo are under-informed or misusing terms and concepts that are generally agreed-upon by most active members of the scholarly community who research sex and gender." Dr. Meyer enumerates that gender allows for diverse expressions of the self and is not an "immutable, biological" category, sex is recognized by the medical community as a multifaceted set of characteristics, and gender is constructed by social institutions that have "harmed many people and led to long-term harm" when prescribed in rigid and oppressive regimes.

"This narrowing of civil rights protections – which on its surface impacts a small percentage of the population – in actuality harms us all," Dr. Meyer attests.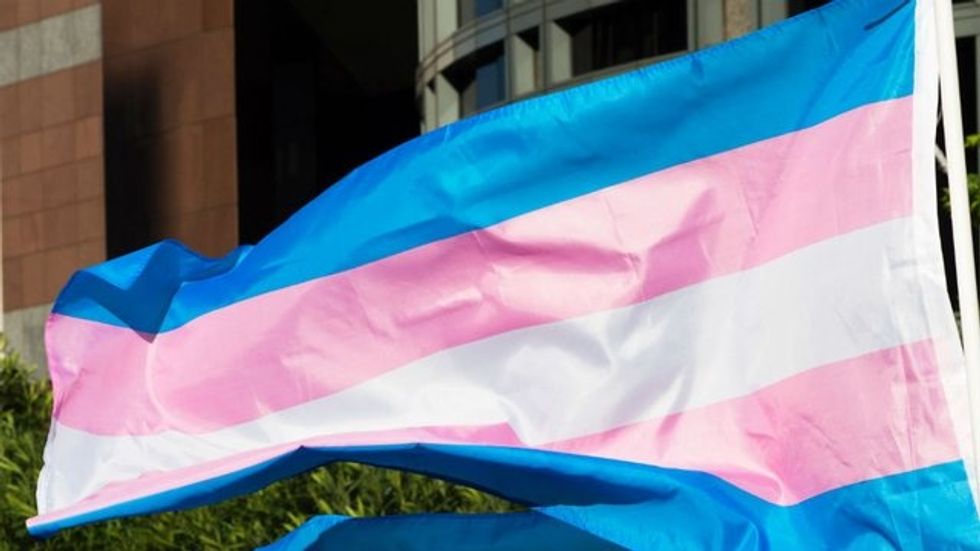 The Hill
In fact, the federal imposition of a single, rigid definition of "gender" also highlights how divisive social issues give rise to tensions between state and federal governments. Earlier this month, New York City Mayor Bill de Blasio signed into law a provision that added a third gender category ("X") on birth certificates. New York City joined five other states to do so, decreeing that restrictions to male and female categories discriminate against non-binary, gender-nonconforming, and transgender people. With five states taking action to widen their local law's recognition of gender identities and the federal government pushing to narrow them, the conflict rests between state and federal administrations. If the U.S. government is seeking to codify the gender binary into law, then what power will the states have to counteract it? Who will listen?

Meg Hanson is a Brooklyn-based writer, teacher, and jaywalker. Find Meg at her website and on Twitter @megsoyung.
Those already in the U.S. required to marry by end of year or leave the country
The Trump administration began enforcing a new policy on Monday that denies visas to same-sex domestic partners of foreign diplomats.
The restrictions affect staff of U.S.-based international organizations such as the United Nations, the World Bank, and the International Monetary Fund, requiring those currently residing in the country to get married by December 31st or leave within 30 days. Announced earlier this year, the policy is framed by the administration as an effort to equalize visa requirements between straight and gay diplomats.
Officials say they are building off of rules implemented in 2009 by the Obama administration that asks other countries to treat same-sex partners of U.S. Foreign Service employees on a "reciprocal basis" to receive diplomatic visas.
In an August follow-up email to the Washington Blade, a State Department official explained, "This is based on changes to U.S. law recognizing same-sex marriages. Therefore, the Department will likewise require that, as a general matter, officials from other governments and international organizations be married to enjoy the rights and benefits of spouses for purposes of visa issuance and privileges and immunities."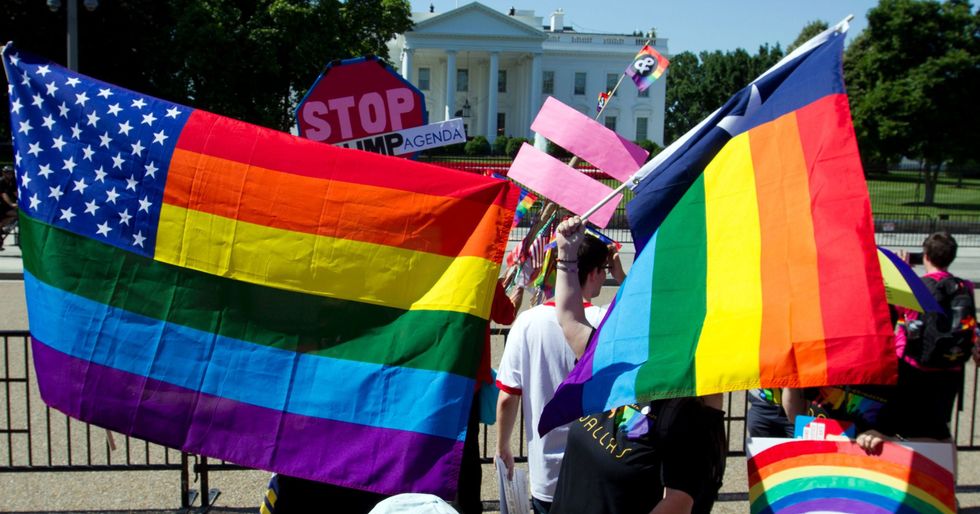 Jose Luis Magana, AFP/Getty Images
LGBT advocates are quick to point out that same-sex marriage is illegal in most countries, and cannot be compared to the rights given to heterosexual couples. Gay people face the death penalty in eight countries including U.N. members Saudi Arabia and Nigeria. Critics say the administration's rules will force LGBT diplomats to choose between breaking up their relationship for a career, or facing potentially life-threatening repercussions at home for entering into an illegal marriage.

Former U.S. Ambassador to the United Nations Samantha Power described the policy as "needlessly cruel & bigoted," tweeting that "only 12% of U.N. member states allow same-sex marriage."
Needlessly cruel & bigoted: State Dept. will no longer let same-sex domestic partners of UN employees get visas unless they are married. But only 12% of UN member states allow same-sex marriage. https://t.co/MjZpRVLYcf
— Samantha Power (@SamanthaJPower) September 28, 2018
Alfonso Nam, president of UN-GLOBE, an organization that advocates for LGBT staff in the U.N. system, told the Blade, "A policy that prioritizes marriages over all other forms of legal unions will have a chilling effect on all couples in the United States under a U.N.-sponsored visa who are in legal unions other than marriage."
"Whether it is an opposite-sex couple who did not get married for philosophical reasons, or a same-sex couple who did not get married because marriage was not a choice available to them, they would all now have to find a way to get married in order to remain in the United States," added Nam.
Currently, there are 10 U.N. employees in the United States who would need to marry by the New Year to have their partners' visas extended.
Joshua Smalley
is a New York-based writer, editor, and playwright. Find Josh at his
website
and on Twitter:
@smalleywrites