Amazon's contest for two cities to house dual new headquarters has likely winners in Queens, NY and Crystal City, VA.
Amazon is looking to hire a total of 50,000 employees divided between two new headquarters. Leaked reports spotlight the Crystal City area of Arlington, VA and Long Island City in Queens, NY as the next locations for the Seattle-based retail giant.
While both are expensive real estate markets, New York Governor Andrew Cuomo is reportedly prepared to offer hundreds of millions of dollars in subsidies, according to The New York Times.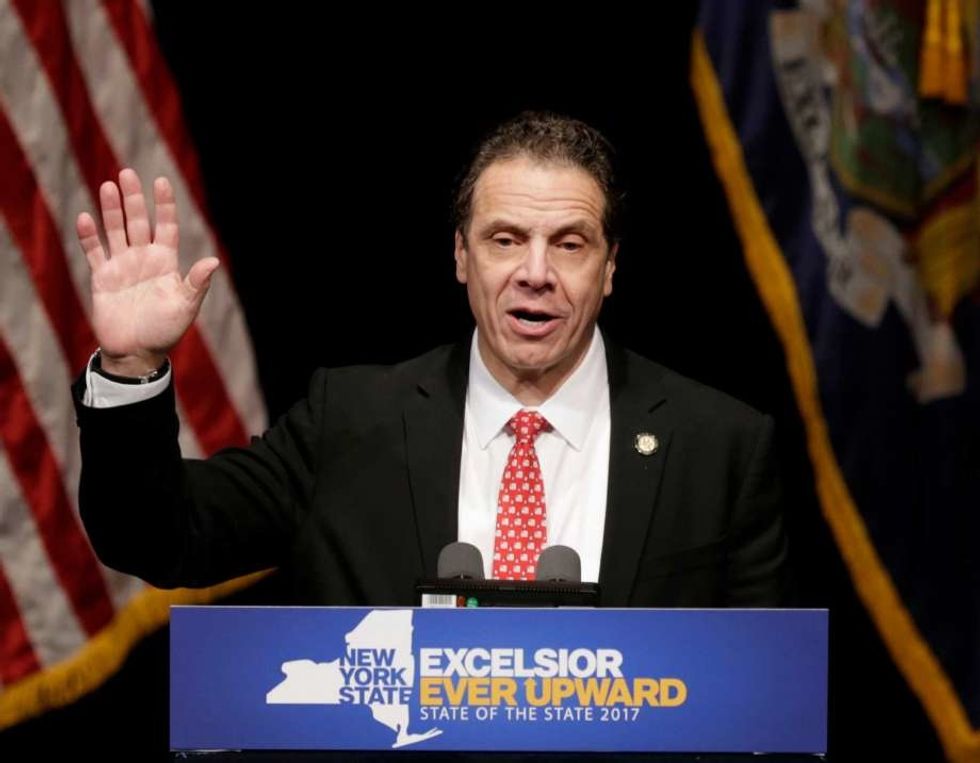 "Amazon Cuomo"Times Union
"I am doing everything I can," Governor Cuomo commented on Monday. "We have a great incentive package." He added, "I'll change my name to Amazon Cuomo if that's what it takes. Because it would be a great economic boost." Assuming Cuomo hopes to retain the respect of his supporters during his third term as governor, he won't be changing his name.

Governor Cuomo's enthusiasm, however, does set him apart from Virginia officials, who are staying mum on the prospect of Amazon's HQ2. In Crystal City, developer and land owner JBG Smith declined to comment. If chosen, the new Amazon headquarters would be in close proximity to Washington, DC's labor force.
Amazon is refraining from confirming or denying its final decision. Since announcing its plans to expand in September 2017, the company has been shortlisting locations based on availability of trained workers, access to public transportation, and quality of city infrastructure. Amazon is expected to invest $5 billion into its expansion.
Wherever Amazon chooses to expand, its previous impact on its home base of Seattle suggests that it will create an economic boom, but also an increase in housing and traffic congestion. In fact, in Seattle, Amazon has been "singularly blamed for a rapid influx of wealthy techies who...worsen traffic and increase housing problems." To that point, some residents in Queens are wary of the worsening effect 25,000 more employees could have on the already sub-par MTA subway service.
Steve Kovach at CNBC notes, "The 7 train, the subway line that runs through much of Queens, is already straining to service the influx of new residents in the Long Island City area. That would only get worse with 25,000 Amazon workers commuting into Long Island City every day."
If Amazon hopes to fulfill its goal of preparing 500,000 square feet of office space for thousands of new employees to begin work next year, secrecy and rumor need to give way to signed deals and a wave of hiring.
Meg Hanson is a Brooklyn-based writer, teacher and jaywalker. Find Meg at her website and on Twitter @megsoyung.
Automation is set to replace a large portion of the American workforce. What do we do once it happens?
In his 1984 essay Is it O.K. to be a Luddite?, Thomas Pynchon predicted that "the next great challenge to watch out for will come when the curves of research and development in artificial intelligence, molecular biology and robotics all converge." Nearly 35 years later, that convergence is upon us. Barring some sort of federally enforced halt on technological progress, automation of most basic services is inevitable.
There's no justifiable reason for why companies shouldn't have to pay their interns.
Pursuant to the United States' Fair Labor Standards Act (FLSA), an internship can be unpaid if it meets very specific requirements, the most important one being that "the intern's work complements, rather than displaces, the work of paid employees while providing significant educational benefits to the intern." If the wording there seems a bit murky, that's perhaps intentional, considering the amount of companies who benefit from unpaid student labor each semester. The law was actually rewritten earlier this year following a string of class action lawsuits that were leveled against Fox for not paying its interns. The new law considers the seven parameters outlined in the FLSA, described as a "primary beneficiary test," as flexible, with no single factor being determinative. Unlike in years past, no threshold related to these rules has to be met. The law is now far more subjective and overwhelmingly benefits companies who wish to hire interns without paying them.