We've all been there. You were gifted a dumb present that you'll never in a million-zillion years ever use and you're too polite to tell anyone any differently. It sits at the bottom of your drawer for months, then years. And when you finally feel like enough time has passed, you can throw it out in good conscience.
A return is almost always out of the question. Plus, gift givers don't often include a return receipt, and we all know we wouldn't dare ask for one. I'd rather admit to a crime than confess I don't like a gift - how insulting to the gifter's sense of aesthetics.
And-hey, I have limited drawer space. Who can keep these unwanted gifts for six months when there isn't any space for them? I hate clutter, and unwanted gifts are just that.
This year, I am making an effort to swiftly remove any unwanted gifts from my house without hurting anyone's feelings…and potentially benefiting others. As the old saying goes, one man's trash is another man's treasure. And thank goodness for that.
From the The Guardian:
"According to research published this week by the consumer body, one in four people (24%) received an unwanted or unsuitable gift for the Christmas of 2021. Meanwhile, a separate study by the personal finance comparison site Finder said £1.2bn was wasted on unwanted Christmas gifts each year."
Come to terms with the fact that you will never use that gift and follow these quick tips to offload those unwanted gifts:
Donate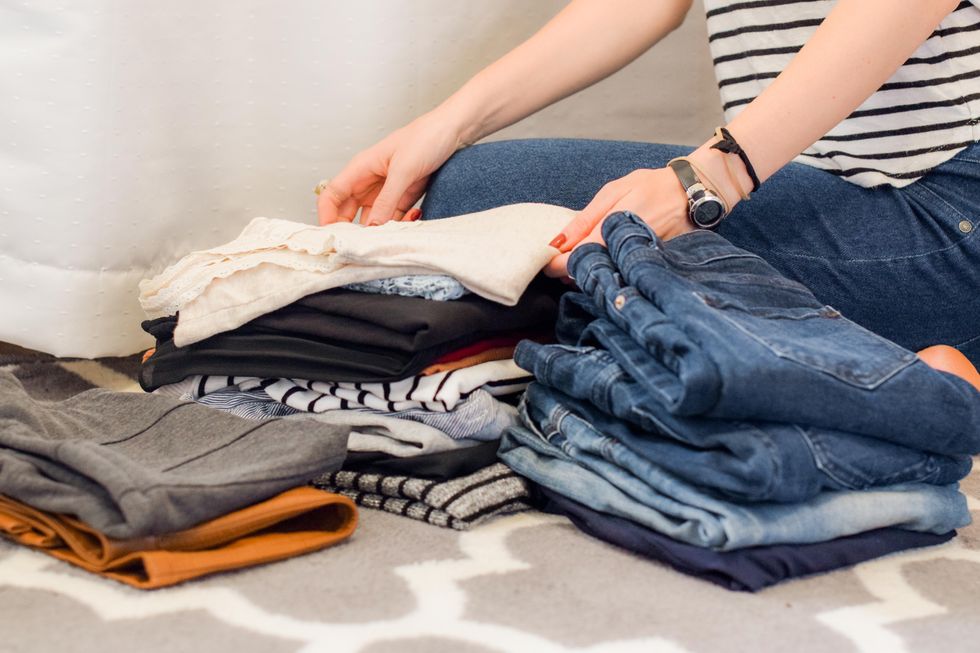 Sarah Brown via Unsplash
The most obvious choice for those unwanted pairs of mud-green sweat socks and that same fluffy robe you get every year from your Aunt Judy is to donate them. Just round up everything you don't want and Google the donation center closest to you.
This is also a fantastic excuse to purge your closet of that pile of stuff you've been meaning to get rid of. A few bags of give-away-clothes will get your spring cleaning out of the way early.
Sell Them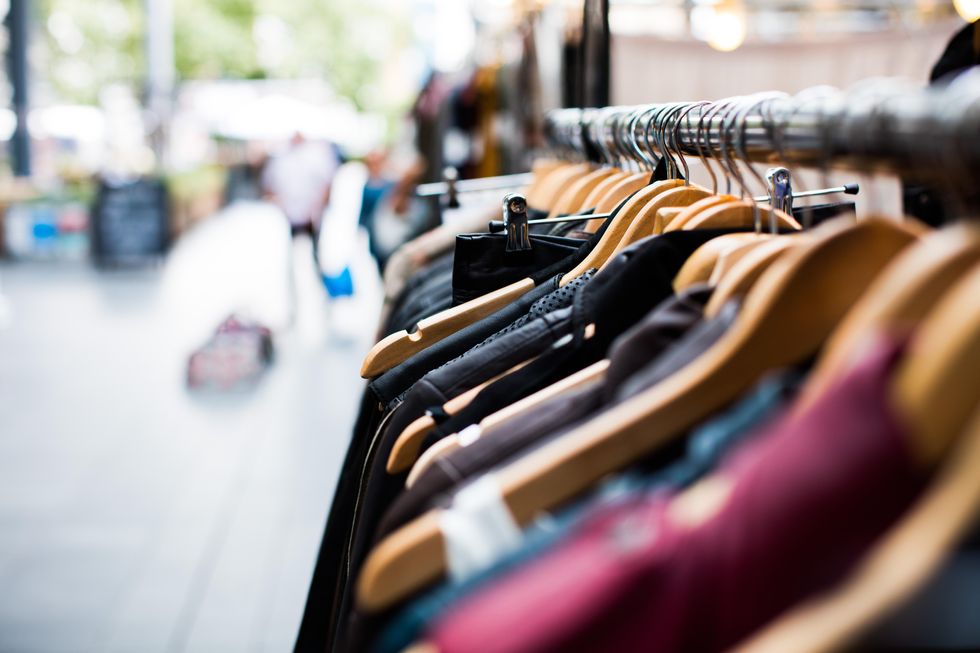 Artificial Photography via Unsplash
Resale websites are all the rage right now. If you got a pair of pants that don't fit or a sweater that isn't your style, resell them on a website dedicated to just that. Sites like Poshmark, Mercari, and DePop are known for selling those trendy pieces of clothing you barely used.
Thrifting has never been hotter. Hop on the trend while people are constantly perusing sites for the hottest deal. Then reward yourself for being so virtuous, by dropping the cash on some fabulous things you'll actually wear!
Re-Gift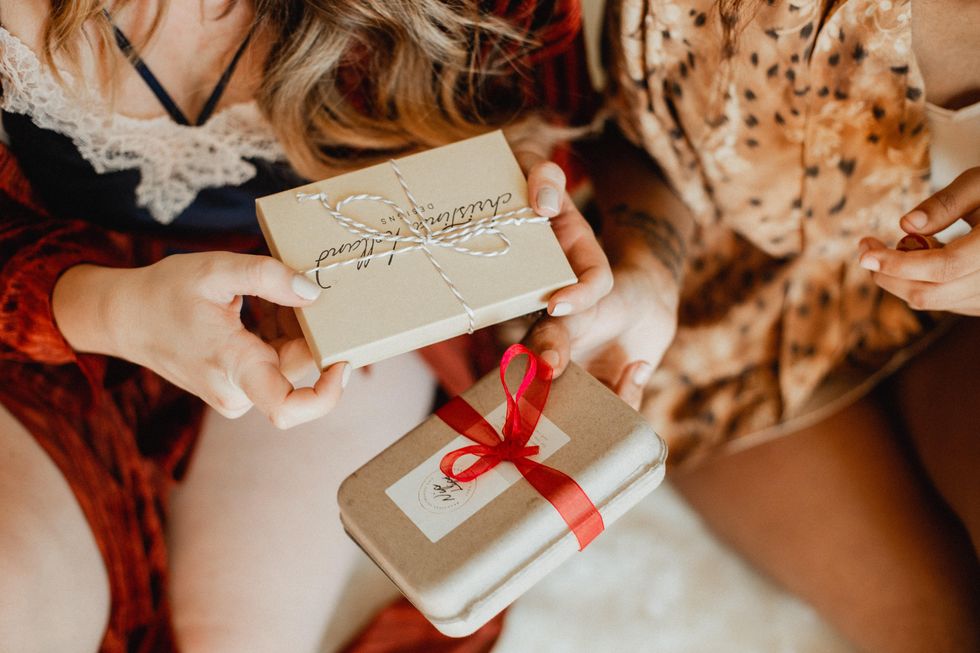 Jackie S via Unsplash
If you got something that you think one of your friends or family can benefit from, why not give it to them? There's no shame in revealing that it was a gift and you don't want it anymore…as long as you aren't re-gifting to the person who gave it to you!
Or, keep the gifts to re-gift at a later date. You never know when you're going to need a last minute gift. You'll thank yourself later.
Attempt a Return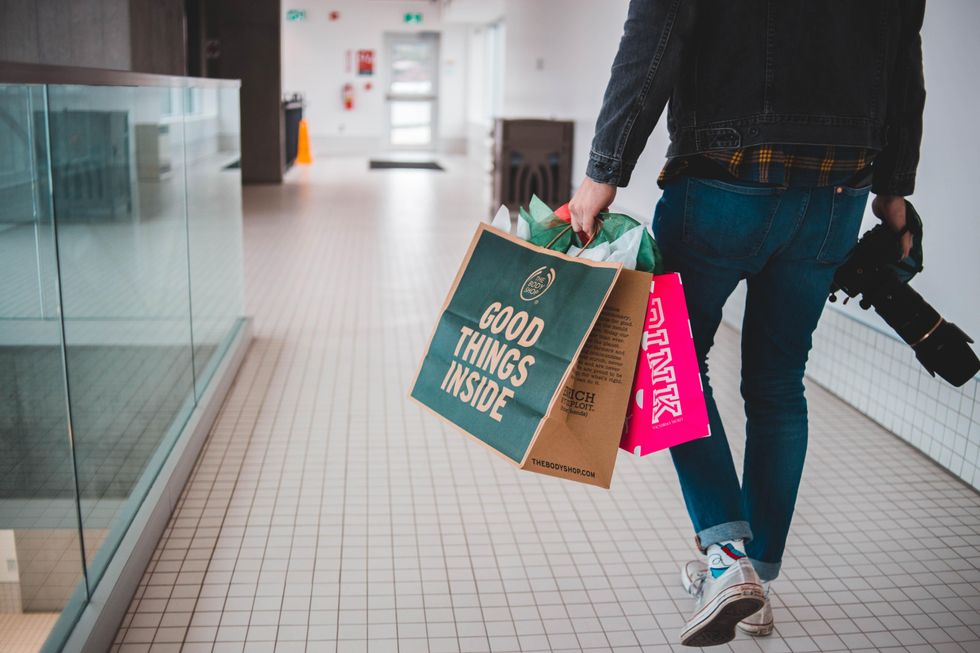 Erik McLean via Unsplash
If your item still has a tag, you can make a valiant effort to return to the store. If you can make your case, many stores won't want to fight you on it. They may be forgiving and grant you store credit at the very least.
Keep reading...
Show less
Queen Mother's Crown on top of the coffin/ Peter Macdiarmid/Shutterstock
Queen Elizabeth II's death brought immense sadness to Britain. The United Kingdom has gone into mourning. Throngs of people are queueing outside Westminster Hall to bid farewell to the longest reigning Monarch in English history.
As the Queen's reign ends and her son King Charles III ascends the throne, countries within the commonwealth are left wondering what it will mean for them. Jamaica might become a republic, Australia seems to be mulling their options, and India has a Twitter riotous debate about getting the Kohinoor back.
For many, it's merely a diamond that rests on top of the crown — the most expensive diamond in the world, at between $140 - $400 Million. But for Indians, it's much-much more— history, tradition, and memories of pre-colonial India as well as the pain of colonial India.
Kohinoor or Kho-i-Noor — which means 'Mountain of Light' — is a 105.6-carat diamond that was found in southern India in the 14th century. This is where I'm from, so it hits close to home. This gem was claimed by the British during colonial times. Currently, there are 4 countries — India, Pakistan, Afghanistan, and Iran — trying to claim it back.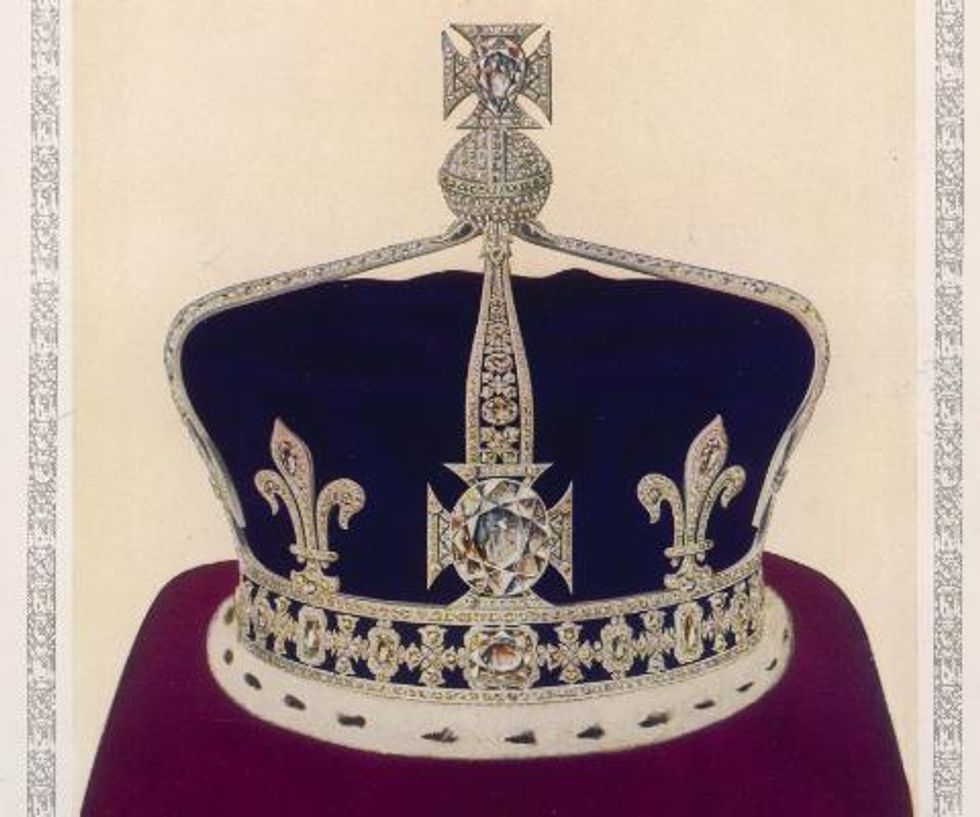 Historia/Shutterstock
The Crown Made For Queen Elizabeth the Queen Mother On the Coronation of King George Vi/Historia/Shutterstock
Along with sapphires and other precious stones, the Kohinoor is only one of the 2,800 diamonds in the Monarch partner's crown which was fashioned in 1937. This was while India was still under British rule. But since their freedom in 1947, there have been animated discussions about who the Kohinoor rightfully belongs to.
Many British museums are packed with artifacts looted from other cultures. In July 2010, then Prime Minister of the UK David Cameron said, "If you say yes to one, you suddenly find the British Museum would be empty."
So, here's the question. Should the Kohinoor stay in with the crown or returned to India?
During the 14th century, it was uncovered in the Indian Golconda mines and passed through many hands. Sashi Tharoor mentioned in his book An Era of Darkness, "The diamond was formally handed over to Queen Victoria by the child Sikh heir Maharaja Duleep Singh, who simply had no choice in the matter. As I have pointed out in the Indian political debate on the issue, if you hold a gun to my head, I might 'gift' you my wallet. But that doesn't mean I don't want it back when your gun has been put away."
Does that make it rightfully India's property?
Numerous Indians share this position, especially since Camilla, the Queen Consort will now wear this iconic diamond. So, of course, #Kohinoor went viral on Twitter with a flood of humor-driven memes. However, there's a serious petition underway seeking a minimum of a million signatures. The petition's aim is to spotlight the topic of restitution and where the diamond will rightfully sit.
Recently, the Horniman Museum in London announced that it would return 72 artifacts — including 12 brass plaques known as Benin Bronzes which were swiped in 1897 — to the Nigerian government.
Is this the first step?
The crown may look glittering and glorious to some. To many Indians the appropriation of the Kohinoor as part of the Crown Jewels connotes imperialism and the tragedies that occurred during 89 years of British oppression.
Danielle Kinsey — Assistant professor of history at Carleton University — said, "There are many, many other artifacts in Britain that continue to function as imperial trophies. And when people from around the world have to shell out the money and go through all of the visa and travel issues to go to Britain to engage with pieces of their own cultures and their own pasts, this continues the trauma of empire for them."
The perspective of the colonized is only now coming to world view. Throughout history they were sidelined but now that society is more progressive, there's an apprehension of the wrongs that have occurred. Surely, if a nation admits to a wrong, then steps ought to be taken to right it.

India before the British was one of the richest countries in the world — when they left it was one of the poorest. The Kohinoor is a symbolic reference to the deprivation caused by colonial rule. Its valuation wouldn't even cover 1% of the trillions pilfered from India during the colonial period. But it would send a message to Indians of respect and an equal friendship.
"Flaunting the Kohinoor on the Queen Mother's crown in the Tower of London is a powerful reminder of the injustice perpetrated by the former imperial power. Until it is returned — at least as a symbolic gesture of expiation — it will remain evidence of the loot, plunder, and misappropriation that colonialism was really all about," added Sashi Tharoor.
Jokes and petitions are only the beginning. Isn't it time for the British to stop amplifying their imperialism and return precious artifacts they've stolen from the world?
Personally, I'd love to see the Kohinoor return to India. It could be the start of Britain accepting their responsibility of past injustices and moving into a future of reconciliation.
Keep reading...
Show less