We've all been there. You were gifted a dumb present that you'll never in a million-zillion years ever use and you're too polite to tell anyone any differently. It sits at the bottom of your drawer for months, then years. And when you finally feel like enough time has passed, you can throw it out in good conscience.
A return is almost always out of the question. Plus, gift givers don't often include a return receipt, and we all know we wouldn't dare ask for one. I'd rather admit to a crime than confess I don't like a gift - how insulting to the gifter's sense of aesthetics.
And-hey, I have limited drawer space. Who can keep these unwanted gifts for six months when there isn't any space for them? I hate clutter, and unwanted gifts are just that.
This year, I am making an effort to swiftly remove any unwanted gifts from my house without hurting anyone's feelings…and potentially benefiting others. As the old saying goes, one man's trash is another man's treasure. And thank goodness for that.
From the The Guardian:
"According to research published this week by the consumer body, one in four people (24%) received an unwanted or unsuitable gift for the Christmas of 2021. Meanwhile, a separate study by the personal finance comparison site Finder said £1.2bn was wasted on unwanted Christmas gifts each year."
Come to terms with the fact that you will never use that gift and follow these quick tips to offload those unwanted gifts:
Donate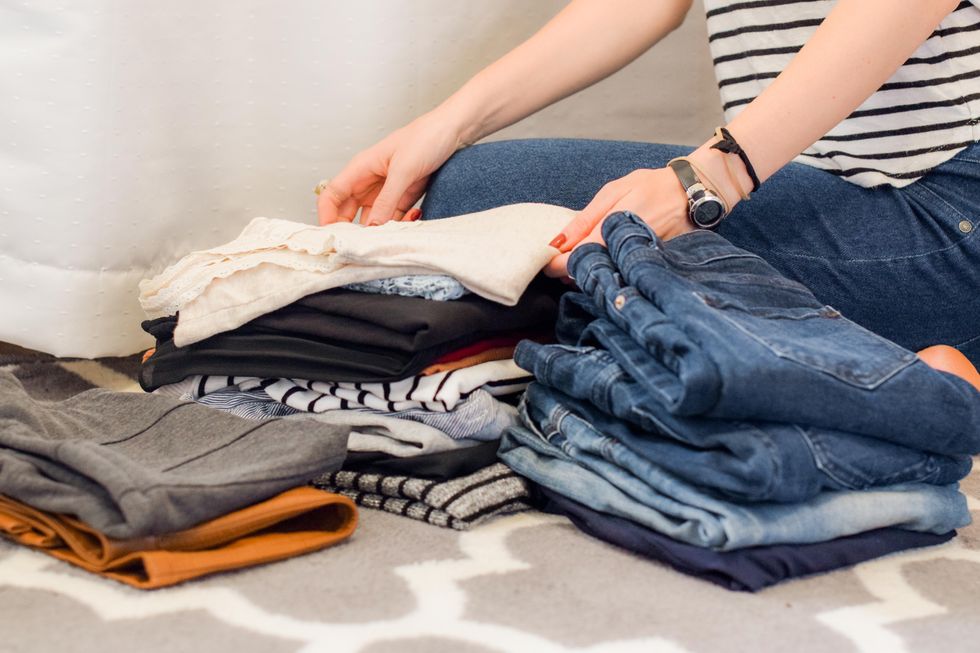 Sarah Brown via Unsplash
The most obvious choice for those unwanted pairs of mud-green sweat socks and that same fluffy robe you get every year from your Aunt Judy is to donate them. Just round up everything you don't want and Google the donation center closest to you.
This is also a fantastic excuse to purge your closet of that pile of stuff you've been meaning to get rid of. A few bags of give-away-clothes will get your spring cleaning out of the way early.
Sell Them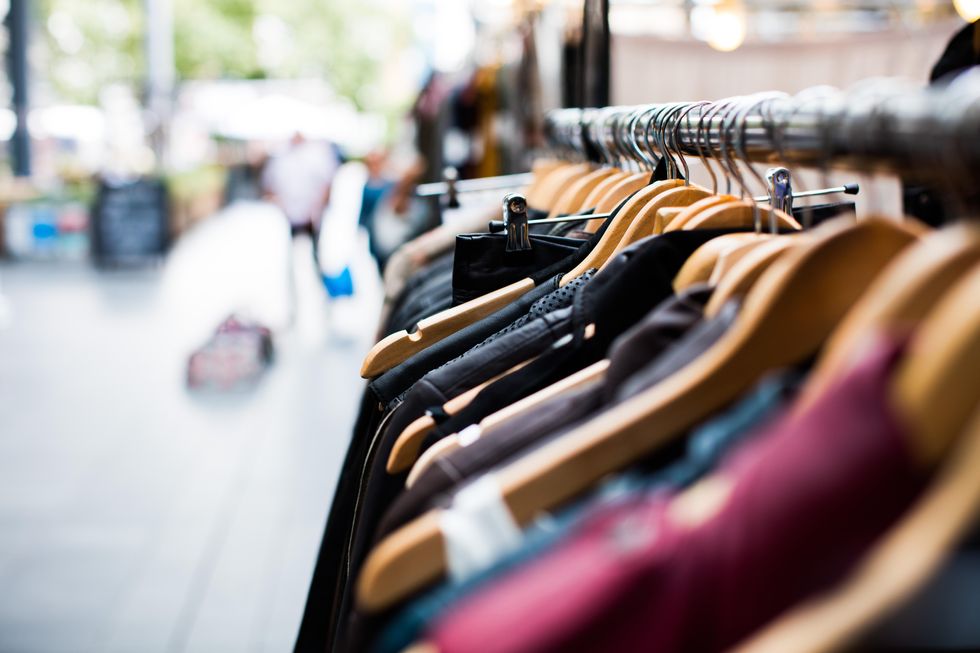 Artificial Photography via Unsplash
Resale websites are all the rage right now. If you got a pair of pants that don't fit or a sweater that isn't your style, resell them on a website dedicated to just that. Sites like Poshmark, Mercari, and DePop are known for selling those trendy pieces of clothing you barely used.
Thrifting has never been hotter. Hop on the trend while people are constantly perusing sites for the hottest deal. Then reward yourself for being so virtuous, by dropping the cash on some fabulous things you'll actually wear!
Re-Gift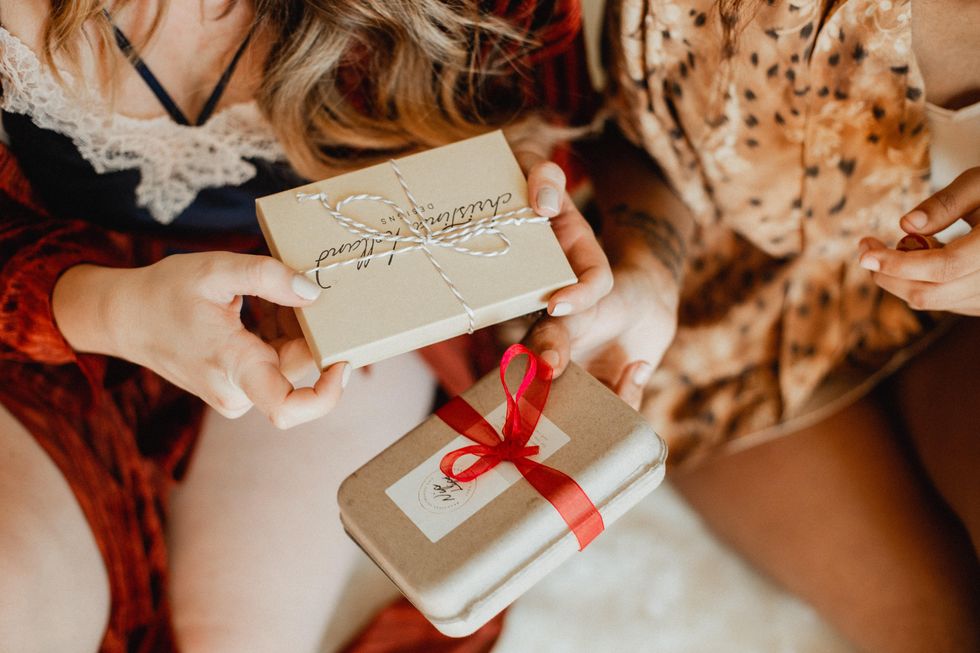 Jackie S via Unsplash
If you got something that you think one of your friends or family can benefit from, why not give it to them? There's no shame in revealing that it was a gift and you don't want it anymore…as long as you aren't re-gifting to the person who gave it to you!
Or, keep the gifts to re-gift at a later date. You never know when you're going to need a last minute gift. You'll thank yourself later.
Attempt a Return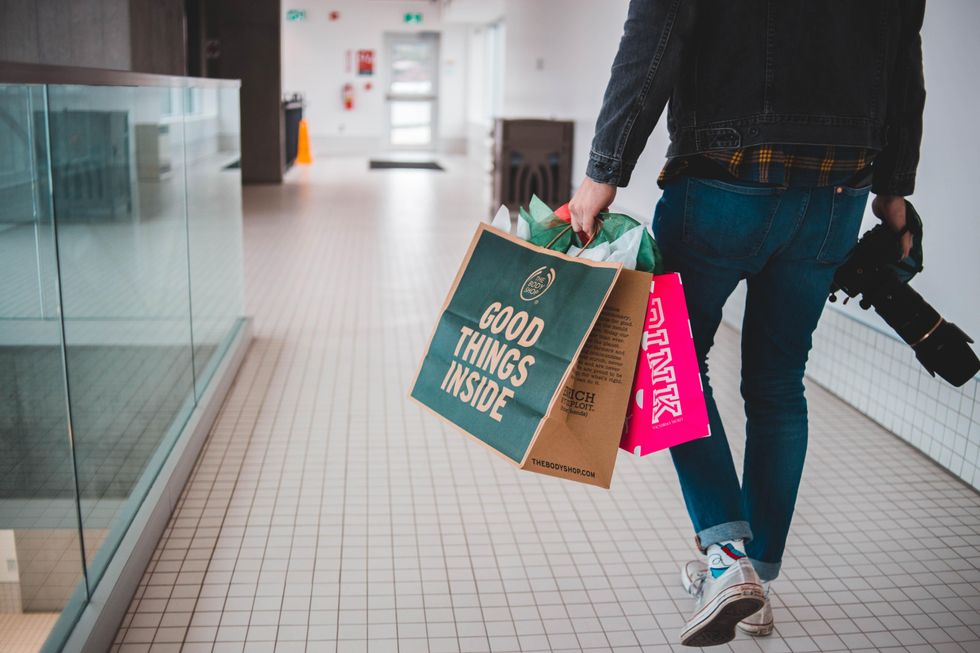 Erik McLean via Unsplash
If your item still has a tag, you can make a valiant effort to return to the store. If you can make your case, many stores won't want to fight you on it. They may be forgiving and grant you store credit at the very least.
Keep reading...
Show less
The senator from Vermont is fully behind Joe Biden's candidacy, but that doesn't mean he's abandoned his own agenda.
Joe Biden is a deeply flawed candidate—it would be pointless to deny it.
His unwillingness to embrace increasingly popular progressive policies has made him an unappealing option for younger voters who have more or less shunned him in every primary so far, while his legislative and personal history have the potential to put him in a defensive position as we enter the general election.
He is perhaps correctly viewed as the candidate that the Democratic party defaulted to after a contentious primary season failed to produce the centrist frontrunner that party insiders and donors were hoping for. He is the concept of "anyone-but-Trump" embodied in a hollow, flavorless candidacy who is nonetheless plagued by exactly the kind of scandals that would otherwise make Trump vulnerable to criticism.
While he has secured the Democratic nomination for himself on the basis of an argument for his "electability," many critics have called into question whether he actually meets that standard. But one thing is certain: If Joe Biden is going to beat Donald Trump in November, it won't be without a lot of help from the young progressive movement in this country. That's where Bernie Sanders comes into the play.
Watch Bernie Sanders endorse Joe Biden www.youtube.com
On Monday the senator from Vermont and former front runner for the Democratic nomination began the long arduous process of convincing progressive voters and activists to rally around a candidate that they find fundamentally dissatisfying. After suspending his campaign last Wednesday, Sanders came out with a statement calling on his supporters to back Biden in order to "defeat somebody who I believe ... is the most dangerous president in the modern history of this country."

It would be disingenuous for Sanders' endorsement to focus on Biden himself—whose approach to politics Sanders has thoroughly criticized both specifically and in the abstract—but it's far a more important message than claiming, once again, that Biden is his good friend. Sanders is addressing the significant and terrifying threat that our country faces in the form of Donald Trump. He's a man who called a pandemic a hoax when swift action could have saved lives, then used it as an opportunity to reward his loyalists at the expense of the public health, all while promoting dubious cures, undermining important regulation, forcing states into expensive bidding wars, and inciting dangerous xenophobia. He is, in short, a reckless, self-aggrandizing, would-be fascist.
In the three years that Donald Trump has held power, he has made tremendous strides in consolidating power for his party, America's economic elites, and himself. If he manages to get reelected, the problem is going to get worse. Whatever you think of Joe Biden, it's important to acknowledge how much better he would be for this country. It's important for the progressive movement in America to (however grudgingly) put their full force behind Joe Biden and get out the Democratic vote—particularly in swing states. While Biden's VP pick (promising rumors suggest Elizabeth Warren) has a lot of potential to help in that process, Bernie Sanders' endorsement is an important first step. So why is Bernie Sanders staying on the ballot in upcoming races?
The answer is that Bernie Sanders still represents a huge coalition of Democratic voters, and he wants to be able to represent their interests at this year's democratic convention. If he is able to secure a large number of delegates for himself, that will hopefully give him the sway he needs to push the party platform to the left on important issues like Medicare for All and student debt relief.
So while Bernie's endorsement is crucial for inspiring unity in November, voters in states like New York, New Mexico, and Pennsylvania will still have the opportunity to voice their preference for Sanders' policies.