We've all been there. You were gifted a dumb present that you'll never in a million-zillion years ever use and you're too polite to tell anyone any differently. It sits at the bottom of your drawer for months, then years. And when you finally feel like enough time has passed, you can throw it out in good conscience.
A return is almost always out of the question. Plus, gift givers don't often include a return receipt, and we all know we wouldn't dare ask for one. I'd rather admit to a crime than confess I don't like a gift - how insulting to the gifter's sense of aesthetics.
And-hey, I have limited drawer space. Who can keep these unwanted gifts for six months when there isn't any space for them? I hate clutter, and unwanted gifts are just that.
This year, I am making an effort to swiftly remove any unwanted gifts from my house without hurting anyone's feelings…and potentially benefiting others. As the old saying goes, one man's trash is another man's treasure. And thank goodness for that.
From the The Guardian:
"According to research published this week by the consumer body, one in four people (24%) received an unwanted or unsuitable gift for the Christmas of 2021. Meanwhile, a separate study by the personal finance comparison site Finder said £1.2bn was wasted on unwanted Christmas gifts each year."
Come to terms with the fact that you will never use that gift and follow these quick tips to offload those unwanted gifts:
Donate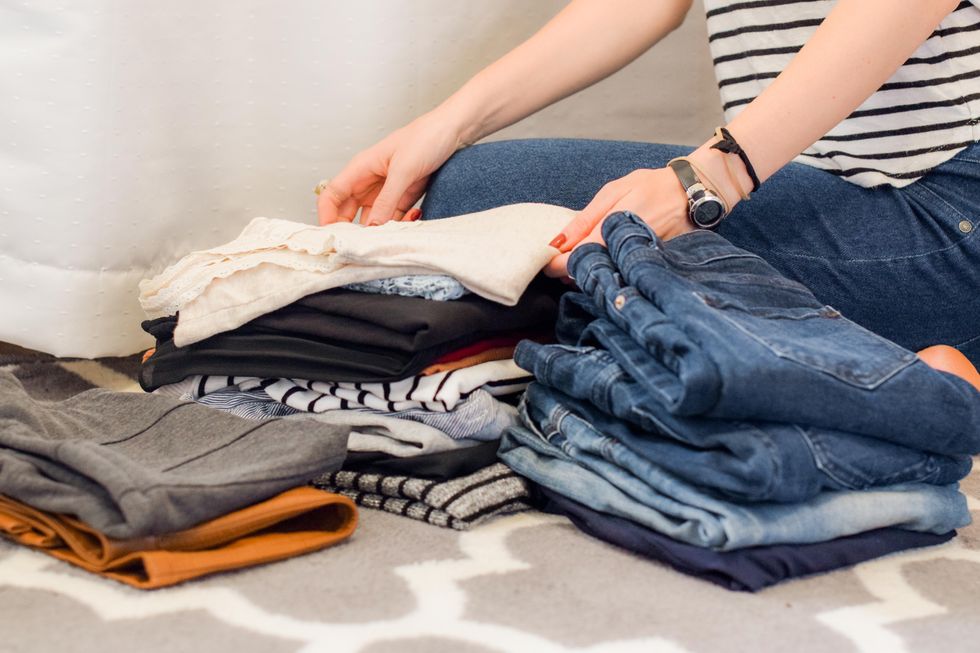 Sarah Brown via Unsplash
The most obvious choice for those unwanted pairs of mud-green sweat socks and that same fluffy robe you get every year from your Aunt Judy is to donate them. Just round up everything you don't want and Google the donation center closest to you.
This is also a fantastic excuse to purge your closet of that pile of stuff you've been meaning to get rid of. A few bags of give-away-clothes will get your spring cleaning out of the way early.
Sell Them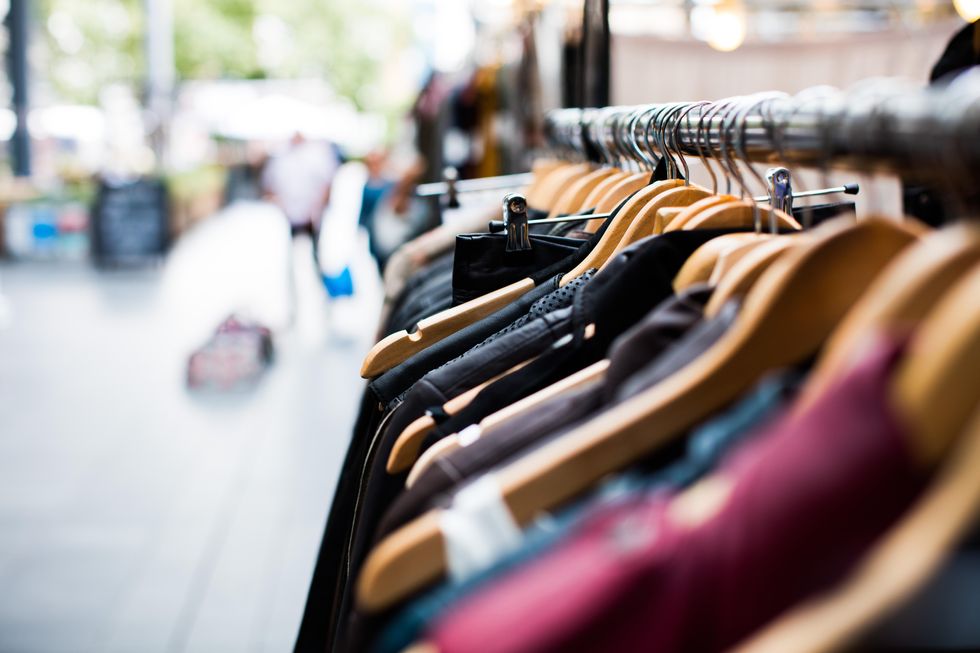 Artificial Photography via Unsplash
Resale websites are all the rage right now. If you got a pair of pants that don't fit or a sweater that isn't your style, resell them on a website dedicated to just that. Sites like Poshmark, Mercari, and DePop are known for selling those trendy pieces of clothing you barely used.
Thrifting has never been hotter. Hop on the trend while people are constantly perusing sites for the hottest deal. Then reward yourself for being so virtuous, by dropping the cash on some fabulous things you'll actually wear!
Re-Gift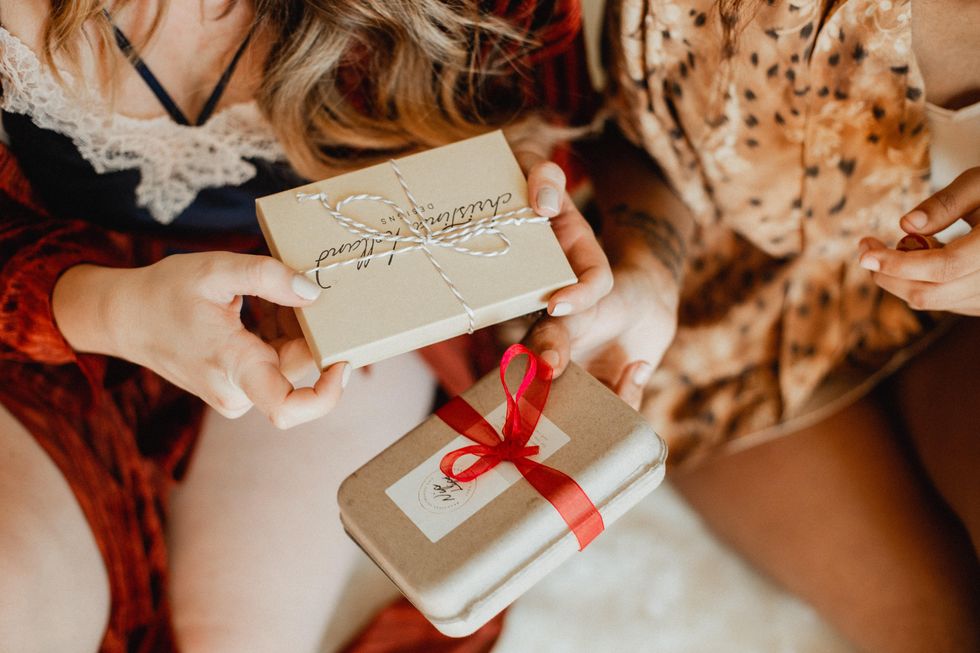 Jackie S via Unsplash
If you got something that you think one of your friends or family can benefit from, why not give it to them? There's no shame in revealing that it was a gift and you don't want it anymore…as long as you aren't re-gifting to the person who gave it to you!
Or, keep the gifts to re-gift at a later date. You never know when you're going to need a last minute gift. You'll thank yourself later.
Attempt a Return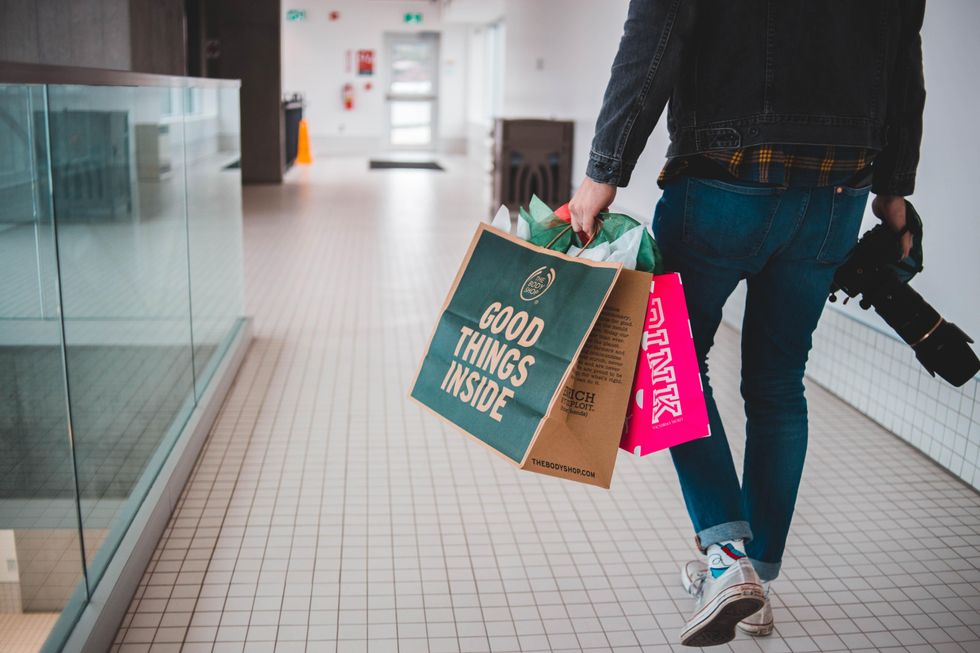 Erik McLean via Unsplash
If your item still has a tag, you can make a valiant effort to return to the store. If you can make your case, many stores won't want to fight you on it. They may be forgiving and grant you store credit at the very least.
Keep reading...
Show less
By submitting your genetic material to a company, you're tacitly agreeing to share your identity and rights to your most private information.
From "fear of missing out" on social media to belligerent political differences, modern existence is increasingly alienating. As a result, more people are interested in "finding their tribe" by digging up their family origins. But genetics-testing companies like Ancestry and 23andMe take more than your DNA, they take your privacy to that information, as well. With the Golden State Killer finally arrested thanks to data mined from those genetic databases, law enforcement has proven their ability to access the company's records.
In the same vein, the government can gain access to personal information given to these sites for purposes they deem justified. For example, in 2019, Canadian immigration officials obtained DNA results from sites like Familytreedna.com and Ancestry.com in order to identify immigrants' nationality and trace their relatives. Subodh Bharati, a lawyer representing one targeted individual, told Vice, "I think it is a matter of public interest that border service agencies like the CBSA are able to obtain access to DNA results...There are clear privacy concerns. How is the CBSA able to access this information and what measures are being put in place to ensure this information remains confidential?"
While each site in question denies working with government agencies, if authorities argue that national security is at risk, then the websites "can't really say no," as immigration lawyer Jared Will explains. He condemns the exchange as "extorted consent." Bharati warns potential customers, "Individuals using these sites to look at their family tree should be aware that their confidential information is being made available to the government and that border agents may contact them to help facilitate the deportation of migrants."
Furthermore, accessing your data doesn't always take government measures. For instance, according to 23andMe's policy, "We do not share customer data with any public databases. We will not provide any person's data (genetic or non-genetic) to an insurance company or employer. We will not provide information to law enforcement or regulatory authorities unless required by law to comply with a valid court order, subpoena, or search warrant for genetic or Personal Information." Yet, there's an additional permission users are asked to agree to, reading, "By agreeing to the Research Consent Document, Individual Data Sharing Consent Document, or participating in a 23andMe Research Community, you can give consent for the use of your data for scientific research purposes."
In July 2018, 23andMe announced it was partnering with the world's ninth-largest pharmaceutical company, GlaxoSmithKline (GSK). The agreement grants GSK exclusive access to the genetic information of over 5 million users, and 23andMe received $300 million. GSK released a statement explaining their interest in genetic databases, saying, "The goal of the collaboration is to gather insights and discover novel drug targets driving disease progression and develop therapies."
While it's a universal good to create more effective and closely targeted medicine, the transactional exchange of people's most private information, their DNA, unsettles many. Peter Pitts, president of the Center of Medicine in the Public Interest, told NBC, "Are they going to offer rebates to people who opt in, so their customers aren't paying for the privilege of 23andMe working with a for-profit company in a for-profit research project?" In essence, people are paying the site to make money off their information, with no recompense.
Additionally, despite what's written in the company's policy, "the problem with a lot of these privacy policies and Terms of Service is that no one really reads them," says Tiffany C. Li, a privacy expert and resident fellow at Yale Law School's Information Society Project. While users can opt to close their 23andMe accounts or retract their permission once it's given, the company emphasizes, "Any research involving your data that has already been performed or published prior to our receipt of your request will not be reversed, undone, or withdrawn."
Lastly, there's the possibility of information leaks. In June 2016, the DNA testing service MyHeritage announced that its database of 92 million accounts had been hacked. The depth of the breach only revealed encrypted emails and passwords, but the company was targeted because the premium on genetic data is far more valuable than credit card or bank information. Hackers could hold DNA data for ransom, according to Giovanni Vigna, co-founder of the cybersecurity company Lastline. He says, "This data could be sold on the down-low or monetized to insurance companies. You can imagine the consequences: One day, I might apply for a long-term loan and get rejected because deep in the corporate system, there is data that I am very likely to get Alzheimer's and die before I would repay the loan."
Ultimately, by submitting your genetic material to a company, you tacitly agree to share your identity and rights to your most private information. As Natalie Ram, a law professor in bioethics, says, "If there is data that exists, there is a way for it to be exploited.
Meg Hanson is a Brooklyn-based writer, teacher, and jaywalker. Find Meg at her website and on Twitter @megsoyung.
You know the old saying — an ounce of prevention is worth a pound of cure. Doubly so on the internet.
Having one's digital life hacked is a little like death: We walk through daily life, blissfully unaware of its possibility, while all the while it dangles over our heads like the Sword of Damocles.
Rather than be caught unawares, surrendering bank account information and sexy selfies to nefarious, faceless internet criminals, follow these steps now to protect yourself. You know the old saying — an ounce of prevention is worth a pound of cure. Doubly so on the internet.
Use better passwords
That means no pet names, no birthdays, no kid names. Get creative with a complex string of upper and lowercase letters, numbers, and symbols. You might even think of this as an opportunity to give yourself a motivational phrase like, "Youarebrilliantin2019!" Set up passwords — and different ones! — on your voicemail, Wi-Fi, and individual apps for banking and email.
...and use a password manager
Password managers like 1Password and LastPass make logging into websites simple without leaving yourself vulnerable to problematic browser autofill. One master password gains access to all the others, so you want it to be long and complex with numbers and special characters so not even the most determined hacker can guess it. From there, the password manager takes care of all your other password.
Employ multi-factor authentication
Sheera Frenkel, who writes about cybersecurity for The New York Times, says that a password manager and multifactor authentication "are the bare minimum of what we should all be doing. And even with all that, I just assume I'm going to be hacked any day." Here's how to set up multi-factor authentication on Apple, Google, Instagram, and more.
Keep your operating systems up-to-date
Most successful hacks exploit vulnerabilities of out-of-date operating systems. When Apple or Android tells you an update is ready, download and install it. Ditto with apps. Keep them up-to-date to protect against data breaches, and be mindful which ones you download. No longer using Shazam or Tinder? Delete 'em.
Use "Find My Phone"
You can set your phone to automatically erase itself after a certain number of incorrect passcode attempts. You can also use Apple and Google's "find my device" services, which can locate your phone on a map, remotely lock it, make it ring or the nuclear option — delete it entirely.
Beware open wifi
The danger isn't in your local Intelligentsia — though you shouldn't log into your bank accounts on any open networks — but if you're ever unsure about a wireless network, stick with your phone's mobile internet connection or use a VPN, which routes your activity through a private encrypted connection. Here's a recent rating of VPN services by PC Mag to help you choose.
There's no such thing as 100% security but following these steps will keep your digital data as safe as a citadel.