Epstein's lifestyle was unimaginably creepy, but it's indicative of a larger problem.
Jeffrey Epstein was found dead in his jail cell on Saturday, having been accused of sexual abuse by nearly 80 women.
He leaves behind a legacy of destructive opulence.
Epstein lived a lifestyle of unchecked consumption. The billionaire possessed a number of extravagant homes. His Manhattan townhouse allegedly cost $77 million and contained disturbing oddities—such as a hall full of fake eyes that were initially created for injured soldiers. It also contained a photorealistic mural that featured Epstein in jail, surrounded by prison guards, as well as a life-sized female mannequin that hung from a chandelier.
His private ranch was even more grandiose. At 10,000 acres, Zorro Ranch is a sprawling stretch of land, to which Epstein allegedly flew young girls, and where he abused them with the help of his supposed madam, Ghislaine Maxwell. The ranch was also a place where he attempted to impregnate hundreds of women in an effort to seed the human race with his DNA. This attempt was inspired by his distorted belief in transhumanism, a theory that the human population can be improved through artificial intelligence and genetic engineering.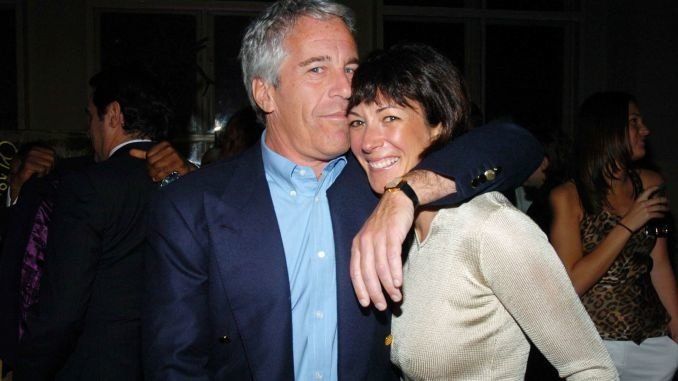 Image via BBC.com
The townhouse and the ranch paled in comparison to his primary place of residence—his private island. St. James Island is located in the U.S. Virgin Islands, and Epstein purchased it in 1998. According to a contractor, Steve Scully, Epstein possessed two private offices on the island, as well as a strange blue-and-white striped temple and a lagoon full of flamingos. The island was, allegedly, the location of a variety of heinous crimes and was casually called the "Island of Sin" and even "Pedophile Island" among some of Epstein's acquaintances.

Epstein had ties to countless businesses and money-making ventures, and he had a particularly fraught relationship with Victoria's Secret, a company that may have funneled models directly to him—and from which he may have embezzled millions. He had a circle of powerful friends that included Donald Trump, Kevin Spacey, Woody Allen, and Bill Clinton. He was also a serial liar, constantly fabricating relationships and insinuating himself into the scientific and political communities, including ingratiating himself with scientists by bankrolling their research. He is an example of the way that money can pave pathways and open doors for people with little to offer other than their purported fortunes and their charisma.
Between the bizarre decor of his homes, his interest in nefarious ideas like eugenics and cryogenics, and the suspicious circumstances of his apparent suicide in a Manhattan jail, Rolling Stone was right when it published the headline, "Conspiracy theories have gone mainstream."

Many of the conspiracy theories currently swirling around the Internet center around Epstein's relationship with Bill Clinton and Donald Trump, with #TrumpBodyCount and #ClintonBodyCount trending on Twitter and Trump himself tweeting about the Clinton conspiracy. Many others believe that Epstein faked the suicide, as the cameras in the jail cell stopped working at the time of his death.
With its tangled web of lies, the Epstein case is "the end of an information ecosystem that at least feints at asking questions before pretending to have the answers," according to Anna Merlan.
Is this the end, or just a step towards chipping away illusions and unearthing the corruption inherent to America's wealthiest class? After all, it's likely that there have been thousands of Epsteins before—billionaires in bed with politicians and scientific communities who abused women without consequence and who've funded false scientific research.
Maybe social media is, in its ugly, distorted way, finally bringing the dark money and covert alliances at the heart of America out into the light. Maybe next, the Internet could come for people like the Koch Brothers, the billionaires who paid millions to shut down climate change research.
Based on the nature of social media, though, it'll be a long time before we arrive at anything like the truth.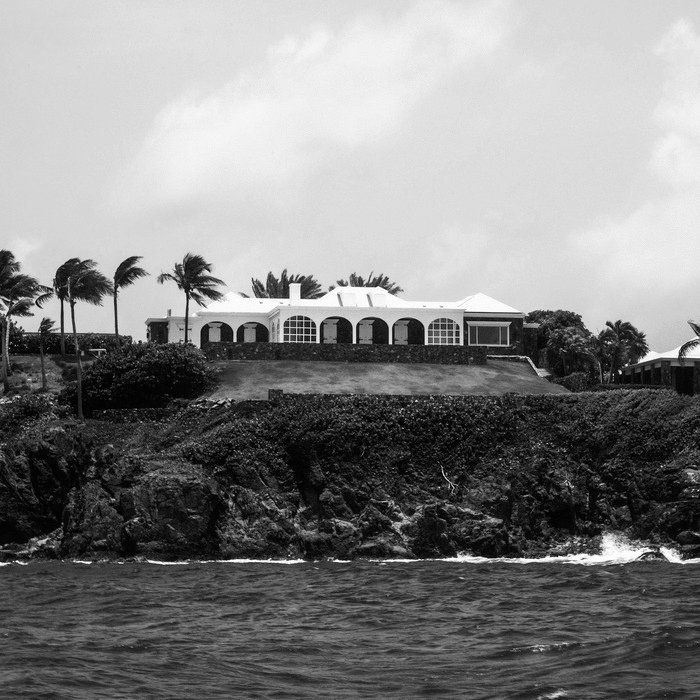 Little Saint James Island. Image via The Cut
Trump's words and actions have led our country into a terrifying state, a state in which the president has put people of color in severe danger.
This week the Republican party has only helped to fuel Donald Trump's racist fire. For many, this isn't surprising. Trump began his attacks during his first campaign, targeting Mexican-Americans and generalizing them as "drug dealers, criminals, and rapists." Once he was elected, Trump enforced a xenophobic Muslim ban and continued to fuel the fire of white supremacy. Now, immigrants seeking asylum are dying in American custody. Overall, Trump's words and actions have led our country to a terrifying state, a state in which the president has put minorities and POC immigrants in severe danger.
A lot has happened within the last seven days: It's harder than usual to keep up with Trump and his minions' actions. Here's a timeline to help get you up to speed.
July 12th
Vice President Mike Pence and Republican Senators Lindsey Graham, John Cornyn, and Mike Lee visited a detention center in McAllen, Texas. The government officials observed around 400 men crammed in cages with no mats, no pillows, and barely room to sit down. The four men did not speak to any of the 400 immigrants and stayed in the detention center for only 90 seconds.
Vice President Mike Pence Visits Texas Migrant Detention Center | TODAY www.youtube.com
July 14th

Only two days later, President Donald Trump took to Twitter to advise "progressive" congresswomen that, instead of participating in American politics, they should "go back and help fix the totally broken and crime infested places from which they came." The tweets were sent in the midst of ICE raids occurring across the nation. The tweets' purpose was clear: Create hysteria targeting people of color in hopes of eradicating the immigrant population.
July 15th

A day after Trump's tweets, Senator Lindsey Graham, who once called the President a "race-baiting, xenophobic, religious bigot," defended him, proclaiming, "AOC and this crowd are a bunch of communists… they're Anti-Semitic. They're anti-America."
Lindsey Graham's Fox News MELTDOWN www.youtube.com
July 16th

On Tuesday, the House voted to condemn the President for his racist rhetoric. A President of the United States has not been formally rebuked a president in over a century. While the House voted in favor of the symbolic motion, the numbers included 240 Democrats in favor and 187 Republicans against. It's noteworthy that only four Republicans voted in favor of condemning the president's racist tweets.
That same night, Louisiana Senator John Kennedy referred to Rep. Alexandria Ocasio-Cortez (New York), Ayanna Pressley (Massachusetts), Ilhan Omar (Minnesota), and Rashida Tlaib (Michigan) as the "four horsewomen of the apocalypse."
John Kennedy Blasts The Squad www.youtube.com
July 17th

On Wednesday, during President Trump's rally in North Carolina, he again attacked the group of freshmen congresswomen, explicitly targeting the Minnesotan representative, a Muslim, and Somalian refugee, Ilhan Omar. His supporters began chanting, "Send her back." The president stood silently for a mighty thirteen-second pause, head held high, as he proudly looked upon his supporters.
'Send her back': Trump batters Ilhan Omar on campaign trail www.youtube.com
July 18th

The morning after, two of Twitter's top trending hashtags were #IStandWithPresTrump and #IStandWithIlhan. A few hours later, a few GOP members finally spoke out about the chants. Senator Marco Rubio called the targeting of Representative Omar "grotesque." A few other Republican Congressmen also spoke out on Twitter:
Trump later said he was "not happy" with the chants. When asked why he didn't stop the crowd, he answered, "I think I did—I started speaking very quickly."
Trump disavows supporters chant of 'Send her back!' at rally www.youtube.com
The same day, John McCain was also trending on Twitter. Former Representative of Florida, David Jolly, tweeted about how he missed the moment when John McCain cut off a woman claiming Barack Obama was an "Arab."
Senator Chuck Schumer also referred to the moment while addressing his colleagues.
Finally, to end this appalling timeline on a high note, here's a video of Minnesotan Representative Ilhan Omar returning home to the Twin Cities. Watch as she's celebrated below:
Rather than post its average of 100 posts per day, Fox News has issued a "Twitter Blackout" to support Tucker Carlson.
Fox News has boycotted Twitter after the social media company did not meet the network's demands to delete posts associated with a protest outside Tucker Carlson's home on Wednesday night.
Smash Racism DC, a self-described "anti-fascist" group, targeted Carlson by sharing his personal address on Twitter and congregating outside the Fox News commentator's home. The group of about 20 chanted, "Racist scumbag, leave town!" and "Tucker Carlson, we will fight! We know where you sleep at night!"
Carlson reported the incident to the police and has recounted the scene to various news outlets, telling the Washington Post, "It wasn't a protest. It was a threat." He also cited that an individual "actually cracked the front door." While Carlson himself was at his Fox News office, his wife was home alone at the time.
Sharing a user's personal information such as home address is in violation of Twitter's rules. In response, Twitter suspended the antifa group's account. However, this action was reportedly delayed by Twitter's technical support function, which did not immediately delete the posts containing Carlson's address, while Facebook acted quickly to do so.
In an act of protest, an internal email from Fox News details managing editor Greg Wilson instructing employees, "Please refrain from tweeting out our content from either section accounts or your own accounts until further notice."
Indeed, the Fox News Twitter account hasn't been active since Thursday. According to calculations posted by The Hill, the account has posted an average of more than 100 times per day since joining the site 11 years ago.
The only figure at Fox News who has been active on social media since the "Twitter blackout" is Carlson himself. On his personal Twitter account he recounted an altercation he had with a Latino man in Charlottesville, Virginia that initially prompted the protesters.
The man in question, Juan Granados, is represented by Michael Avenatti, an Anti-trump lawyer who Carlson often refers to on his show Tucker Carlson Tonight as a "creepy porn lawyer."
In his post, Carlson alleges that Granados instigated a fight with him and his family by verbally assaulting his 19-year-old daughter, calling her a "whore" and a "cunt."
Avenatti, who's noted for representing Stormy Daniels and one of Brett Kavanaugh's accusers Julie Swetnick, took to Twitter on Sunday to post his client's statement against Carlson.

Granados is a self-described "proud gay member of the Latino community and...also an immigrant." Following an aggressive exchange at the Farmington Country Club, Granados stated that he intends to press charges against Carlson, his son, and an unidentified friend for assault after allegedly threatening him with physical violence and telling him, "Go back to where you came from."
Twitter has not commented on the Fox News blackout.
Meg Hanson is a Brooklyn-based writer, teacher, and jaywalker. Find Meg at her website and on Twitter @megsoyung.