Dall-E Mini, the AI-powered text-to-image generator has taken over the internet. With its ability to render nearly anything your meme-loving heart desires, anyone can make their dreams come true.
DALL-E 2, a portmanteau of Salvador Dali, the surrealist and Wall-E, the Pixar robot, was created by OpenAI and is not widely available; it creates far cleaner imagery and was recently used to launch Cosmpolitan's first AI-generated cover. The art world has been one of the first industries to truly embrace AI.
The open-sourced miniature version is what's responsible for the memes. Programmer Boris Dayma wants to make AI more accessible; he built the Dall-E Mini program as part of a competition held by Google and an AI community called Hugging Face.
And with great technology, comes great memes. Typing a short phrase into Dall-E Mini will manifest 9 different amalgamations, theoretically shaping into reality the strange images you've conjured. Its popularity leads to too much traffic, often resulting in an error that can be fixed by refreshing the page or trying again later.
If you want to be a part of the creation of AI-powered engines, it all starts with code. CodeAcademy explains that Dall-E Mini is a seq2seq model, "typically used in natural language processing (NLP) for things like translation and conversational modeling." CodeAcademy's Text Generation course will teach you how to utilize seq2seq, but they also offer opportunities to learn 14+ coding languages at your own pace.
You can choose the Machine Learning Specialist career path if you want to become a Data Scientist who develops these types of programs, but you can also choose courses by language, subject (what is cybersecurity?) or even skill - build a website with HTML, CSS, and more.
CodeAcademy offers many classes for free as well as a free trial; it's an invaluable resource for giving people of all experience levels the fundamentals they need to build the world they want to see.
As for Dall-E Mini, while some have opted to create beauty, most have opted for memes. Here are some of the internet's favorites:
There's no looking back now, not once you've seen Pugachu; artificial intelligence is here to stay.
After years of living wolf-free, sheep herders are being forced to deal with their old enemy once again.
The battle between wolves and farmers has been going on since the beginning of time, and has been largely uninterrupted over the course of American history. Unlike the U.S., Western Europe, over the course of the twentieth century, has hunted these predators to the point of near-extinction. In the past few years however, grey wolves have started mounting a comeback, particularly in the Aveyron region of France where shepherds have had to start dealing with the problem of wolves attacking their flocks once again. There are now estimated to be about 360 wolves in France spread over 42 different packs, up by about 20% since last year. Today's packs have reportedly crossed through the Italian Alps, but why the sudden migration?
In the ninth century, France created an organization of wolf hunters called the Luparii to help protect its farming community from grey wolves. The group finished its work in the 1930s, hunting the wolf to extinction. The prevailing belief is that the current lupine advance is due to rapid urbanization and that large scale movement out of rural areas has allowed southern France's forests to expand. There's also been a nearly 50% decline in hunting since the mid-twentieth century, giving wolves the ability to spread out into patches of land that once thundered with sound of hunting rifles.
This reemergence has sparked a minor political battle in France between ecologists, who believe the introduction of wolves to the region is good for the environment, and farmers whose sheep are being attacked. In response to the issue, Emmanuel Macron's government has decided to allow the wolf population to grow by 40% over the next five years, much to the chagrin of the sheep herders in the Pyrenees and the Alps. In order to curtail a massive jump in the wolf population however, hunters will be allowed to kill up to 10% of the wolf population every year (12% if attacks persist).
This may seem like a diplomatic solution on paper, but many farmers feel it to be a decidedly pro-wolf decision, voted for by city-dwellers who don't understand the full ramifications of allowing grey wolves to prowl around France's farmlands. Considering close to 10,000 sheep were killed over the course of 2016, these concerns seem to be legitimate. That said, farmers haven't taken this slight lying down, and have organized protests to demonstrate how damaging wolves are to their livelihoods. One such protest occurred in Lyon last year, when farmers took to the street with thousands of animals, each animal representing one that was killed by a wolf in 2017.
As it is, these farmers still have cause to be upset, as a small amount of culling authorities have permitted hasn't been enough to stem the tide of wolf attacks. In fact, certain local government officials have even suggested that children shouldn't walk outside alone because of the danger. It's tough to disagree with the farmers on principle–especially when one considers their farms, financial stability, and personal safety are all at risk–but there have been isolated incidents in which they've let their ire get the best of them. Manoel Atman, an activist who supports the reintroduction of wolves has had "rifles fired near his house" and has been "threatened with having [his] legs broken."
Unfortunately, getting the numbers right regarding just how many wolves to cull isn't exactly a science. Environmentalists in France are often mortified by the thought of controlled hunting while farmers would rather see the grey wolf completely eradicated. Though they've gone too far in certain cases, France's livestock raisers haven't been presented with many tenable solutions to this growing issue. Despite the French government giving financial aid to farmers so they can purchase sheep herding dogs and electric fences, attacks persist. Farmers have derided the idea of purchasing fences. As one sheep herder named Hugues Fanouillère put it, "Farming is not like running a wildlife park; we cannot keep our animals caged up like you might in a house or a zoo." Still, with the government committed to rehabilitating France's wolf population, it's unlikely that farmers will be presented with another option.
While the United States does
have thousands
of grey wolves, most of them live in Alaska and a few northern states, such as Minnesota and Michigan. Because of this, the problem of wolves being dangerous to the livestock business, while not unheard of in the U.S., is a uniquely European issue. Due to the United States' relative size, most of our
livestock production
occurs in states where there are little-to-no grey wolves. States like
Minnesota
cull their wolf populations on a need-to basis, but when one considers that France is only about the size of Texas, it becomes easier to see why authorities and farmers alike see the introduction of grey wolves into the French ecosystem as a hot button issue.
Keep reading...
Show less
There's a vast cost discrepancy between organic food and "regular" food, but is it that much better for you?
With sale of organic food on the rise, the ongoing debate has become more polarized than ever - is organic food really that much better for your body, and the environment? Do the benefits justify the price tag? Let's start by determining what makes food 'organic' and why it costs more.

Organic farms are generally smaller and not designed or equipped to produce en masse, the way their conventional competitors can. This means while they cannot offer the price drops resultant of mass production, they do provide higher quality care for crops and livestock. Many organic farmers also practice crop rotation - after harvesting a successful cash crop farmers will plant a different crop to help replenish all of the nutrients in the soil. This because otherwise the soil will be more quickly deprived of its nutrient content. Large conventional farms have the land resources to grow cash crops year long. Without the use of chemical additives and growth hormones, crops and livestock take longer to mature Without the use of pesticides,more crop damage occurs resulting in less output. Also Obtaining the official 'organic' certification requires farmers and their farms undergo arduous and expensive procedures. There are many farms that grow food organically however they do not bear the official government 'organic' stamp.

A 2012 study conducted by Stanford University analyzed a wealth of data, seeking to determine if food bearing the 'organic' label provided more or less nutritional value. While they discovered that organic foods didn't necessarily provide more health value, crops and livestock farmed organically were shown to retain less pesticide traces and less antibiotic resistant bacteria.

It would seem the true reason for the difference in price is good old capitalism. Supply and demand. Because there's less organically farmed food available on the market and it takes longer to produce and is in produced in lower quantities, and because demand continues to rise, so does the price.

So is it really worth it? Probably not. The extra money you pay for organic food isn't because it's that much better for you. You're really paying for the 'organic' stamp from the USDA, and the increased cost of organic farming.
For those interested in the environmental, ethical, and even taste benefits of organic food, your best bet is to shop your local farmers markets. Many local farmers don't necessarily go through the hoops required to obtain the USDA 'organic' stamp, but they practice organic farming and do not use additives, hormones, or heavy pesticides.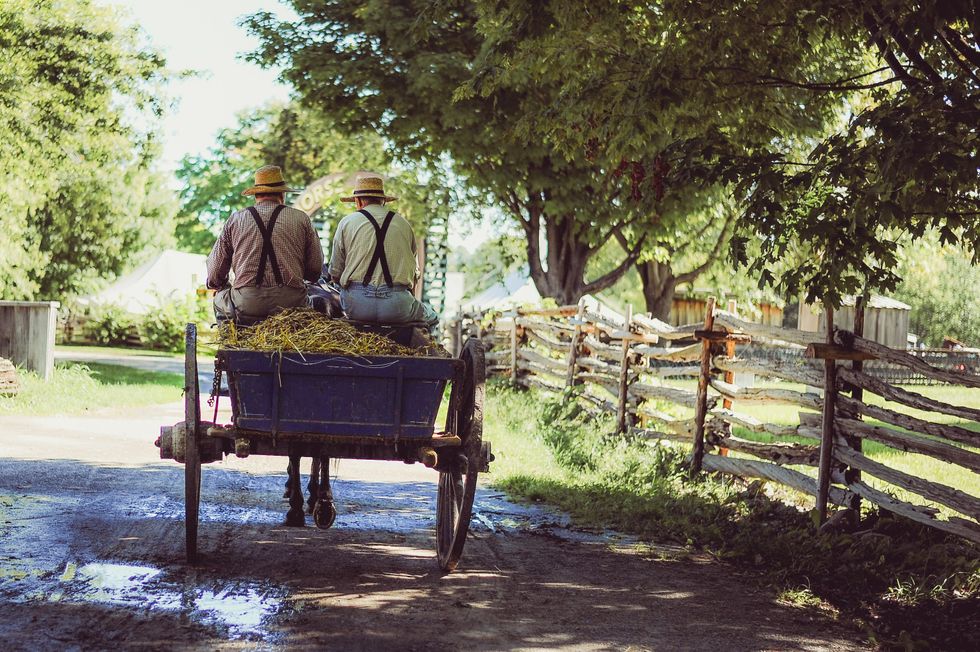 Keep reading...
Show less