We've all been there. You were gifted a dumb present that you'll never in a million-zillion years ever use and you're too polite to tell anyone any differently. It sits at the bottom of your drawer for months, then years. And when you finally feel like enough time has passed, you can throw it out in good conscience.
A return is almost always out of the question. Plus, gift givers don't often include a return receipt, and we all know we wouldn't dare ask for one. I'd rather admit to a crime than confess I don't like a gift - how insulting to the gifter's sense of aesthetics.
And-hey, I have limited drawer space. Who can keep these unwanted gifts for six months when there isn't any space for them? I hate clutter, and unwanted gifts are just that.
This year, I am making an effort to swiftly remove any unwanted gifts from my house without hurting anyone's feelings…and potentially benefiting others. As the old saying goes, one man's trash is another man's treasure. And thank goodness for that.
From the The Guardian:
"According to research published this week by the consumer body, one in four people (24%) received an unwanted or unsuitable gift for the Christmas of 2021. Meanwhile, a separate study by the personal finance comparison site Finder said £1.2bn was wasted on unwanted Christmas gifts each year."
Come to terms with the fact that you will never use that gift and follow these quick tips to offload those unwanted gifts:
Donate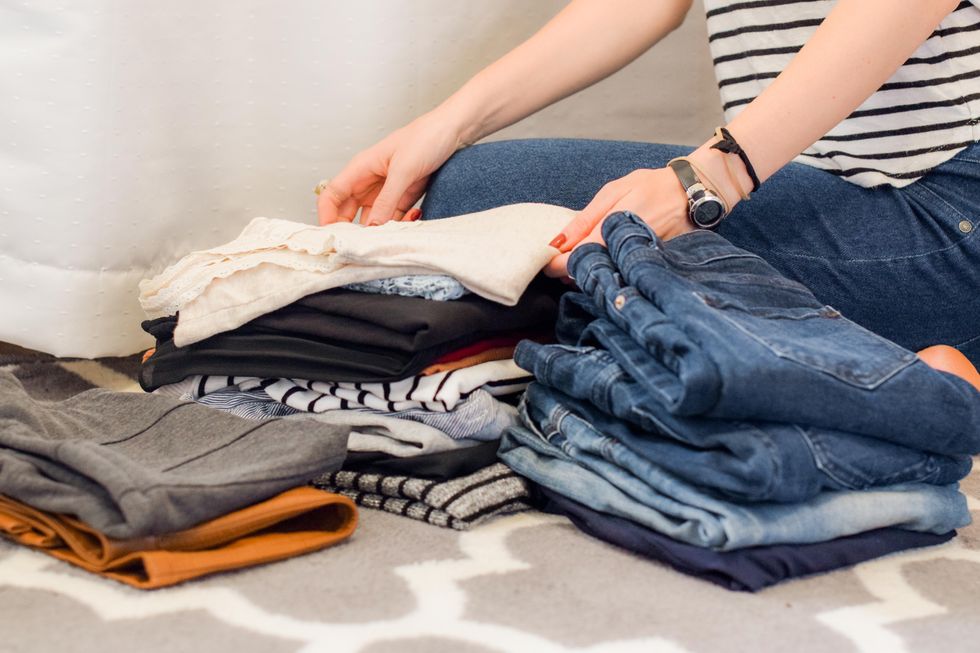 Sarah Brown via Unsplash
The most obvious choice for those unwanted pairs of mud-green sweat socks and that same fluffy robe you get every year from your Aunt Judy is to donate them. Just round up everything you don't want and Google the donation center closest to you.
This is also a fantastic excuse to purge your closet of that pile of stuff you've been meaning to get rid of. A few bags of give-away-clothes will get your spring cleaning out of the way early.
Sell Them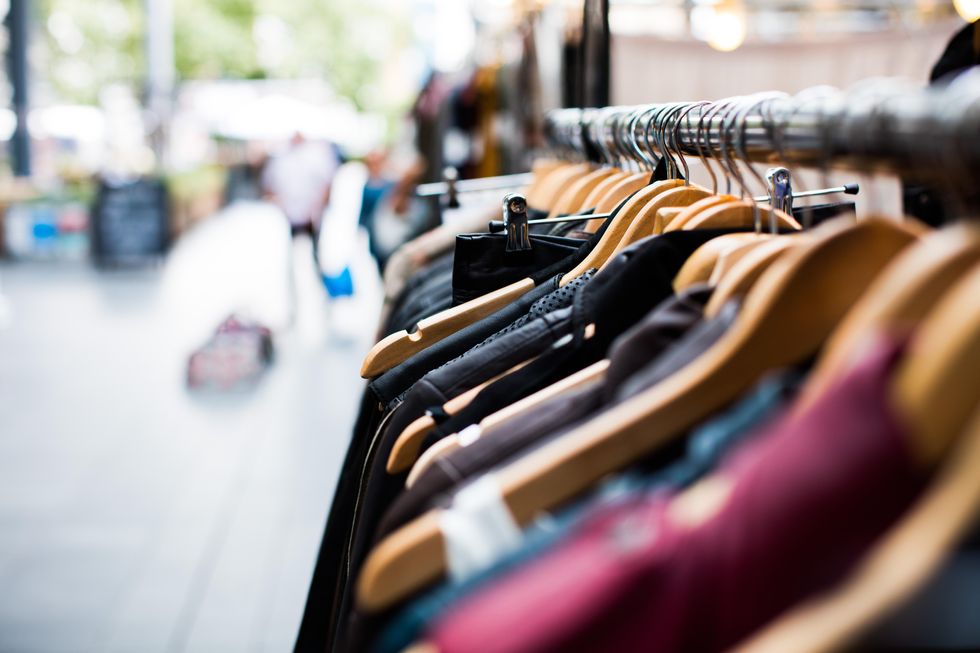 Artificial Photography via Unsplash
Resale websites are all the rage right now. If you got a pair of pants that don't fit or a sweater that isn't your style, resell them on a website dedicated to just that. Sites like Poshmark, Mercari, and DePop are known for selling those trendy pieces of clothing you barely used.
Thrifting has never been hotter. Hop on the trend while people are constantly perusing sites for the hottest deal. Then reward yourself for being so virtuous, by dropping the cash on some fabulous things you'll actually wear!
Re-Gift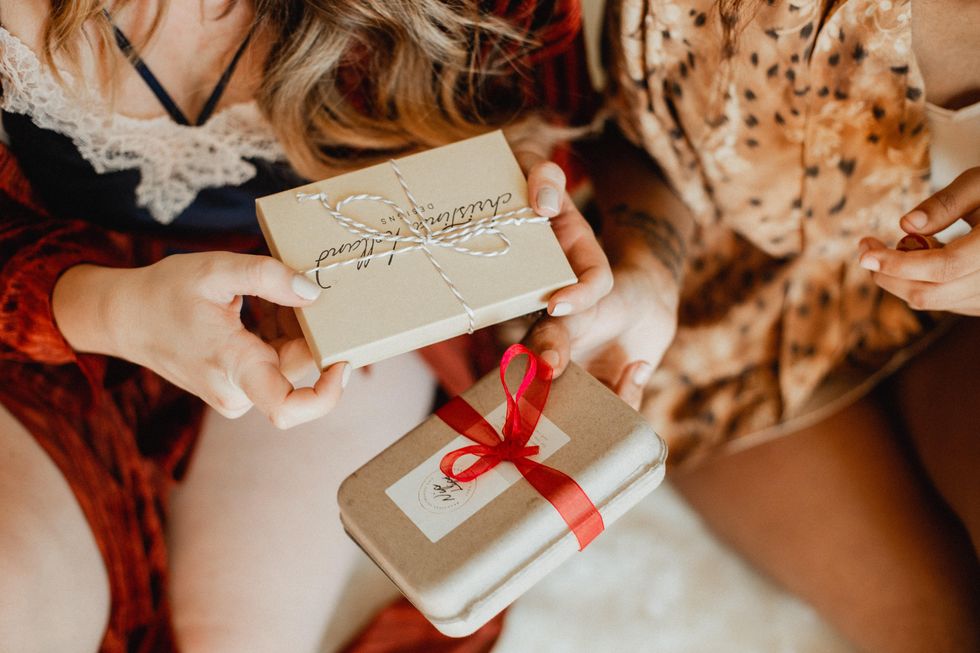 Jackie S via Unsplash
If you got something that you think one of your friends or family can benefit from, why not give it to them? There's no shame in revealing that it was a gift and you don't want it anymore…as long as you aren't re-gifting to the person who gave it to you!
Or, keep the gifts to re-gift at a later date. You never know when you're going to need a last minute gift. You'll thank yourself later.
Attempt a Return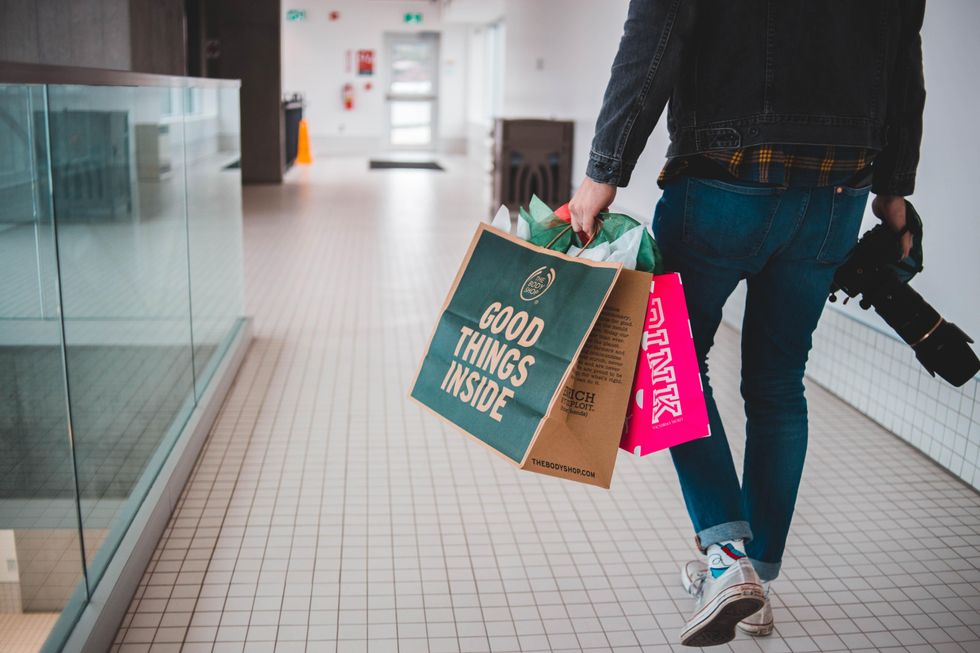 Erik McLean via Unsplash
If your item still has a tag, you can make a valiant effort to return to the store. If you can make your case, many stores won't want to fight you on it. They may be forgiving and grant you store credit at the very least.
Contrary to popular belief, there is no hate speech exception to the First Amendment.
The social networking site Gab has been taken offline since it was confirmed that the Pittsburgh synagogue gunman used it to post anti-Semitic hate speech and to threaten Jews. The site is popular with the far right and describes itself as "an ad-free social network for creators who believe in free speech, individual liberty, and the free flow of information online. All are welcome." Gab was originally created by conservative businessman Andrew Torba in response to Twitter clamping down on hate speech in 2016.
Robert Bowers logged onto the platform shortly before killing 11 people at the Tree of Life synagogue on Saturday to post the following.
Consequently, the site has been abandoned by payment processing firms PayPal and Stripe, as well as hosting service Joyent and domain register GoDaddy. A statement on Gab's website Monday read that the platform would be "inaccessible for a period of time" as it switches to a new web host. It said the issue was being worked on "around the clock." The statement went on to defend the website, saying, "We have been systematically no-platformed [and] smeared by the mainstream media for defending free expression and individual liberty for all people."
Regarding Bowers' use of the site, Torba said, "Because he was on Gab, law enforcement now have definitive evidence for a motive," Mr. Torba wrote. "They would not have had this evidence without Gab. We are proud to work with and support law enforcement in order to bring justice to this alleged terrorist."

But companies associated with Gab were not satisfied by the site's cooperation with law enforcement and continue to abandon the site. PayPal, the platform Gab used to manage donations from users, said in a statement, "When a site is explicitly allowing the perpetuation of hate, violence or discriminatory intolerance, we take immediate and decisive action."

A tweet from Gab on Monday morning implied that the people behind the site believe themselves to be a victim of intentional defamation.
Set aside the questionable intent of the decidedly tone-deaf tweet; and, legally, Gab did not do anything wrong. Contrary to popular belief, there is no hate speech exception to the First Amendment. The Supreme Court reaffirmed this in 2017 in Matal vs. Tal, deciding, "Speech that demeans on the basis of race, ethnicity, gender, religion, age, disability, or any other similar ground is hateful...the proudest boast of our free speech jurisprudence is that we protect the freedom to express 'the thought that we hate.'" Despite this, many people are calling for the permanent removal of the site, as Wired points out, "Momentary political rage can blind people into abandoning sacred values."

However, the internet inarguably contributes to the creation of extremists, as we have seen in the case of terrorists, rapists, school shooters, and now the synagogue shooter in Pittsburgh. Sites like Gab allows users to easily find other people who share their most extreme viewpoints, inevitably normalizing disturbing rhetoric the user may have otherwise suppressed or self-corrected in time. Therefore, sites like Gab become polarizing spaces that can help to sew the kinds of ideas that lead to violent acts. But, if there's no legal action to be taken against a site like Gab without damaging free speech, what can be done?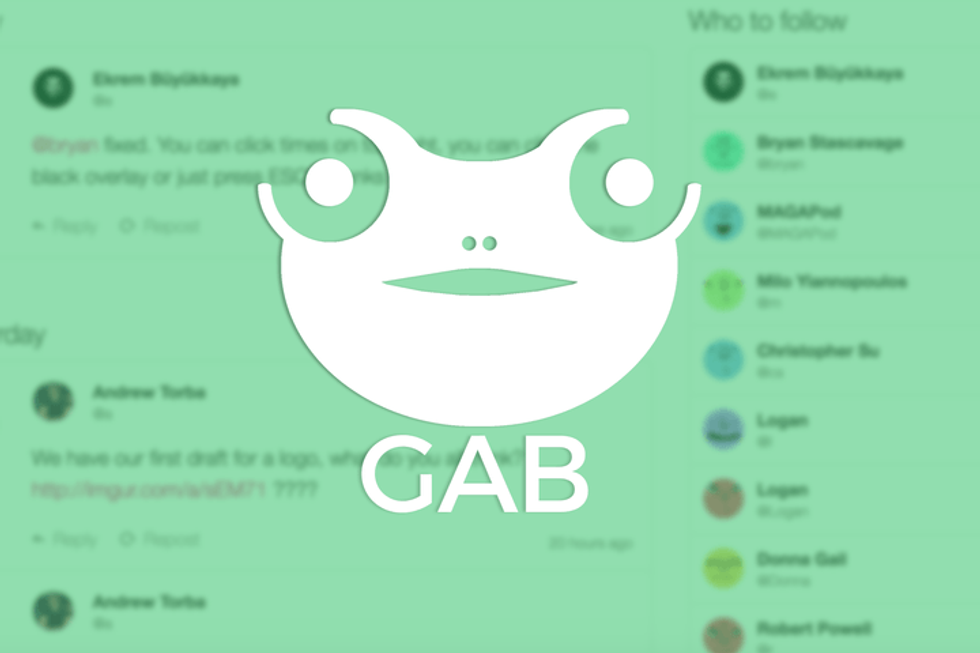 GAB Logo
Justice Anthony Kennedy said in his opinion following Matal vs. Tal, "A law that can be directed against speech found offensive to some portion of the public can be turned against minority and dissenting views to the detriment of all. The First Amendment does not entrust that power to the government's benevolence. Instead, our reliance must be on the substantial safeguards of free and open discussion in a democratic society."

While what exactly those safeguards are remains unclear, one can speculate that what Kennedy meant is exactly what Gab calling unjust now. As previously mentioned, the site has been abandoned by all of the companies whose services were needed for the site to remain online. And just as Gab has the right to allow freedom of expression on their site as they see fit, these companies are also free to express themselves in refusing to work with websites that allow hateful rhetoric.
Indeed, the conversation surrounding the fate of Gab has revealed that freedom of speech online is not decided by the government, but by social media platforms, servers, and domain registers who are free to decide with what kind of opinion their company wants to be associated. This also means that, on some level, what is seen as acceptable online is driven by consumer outrage and approval.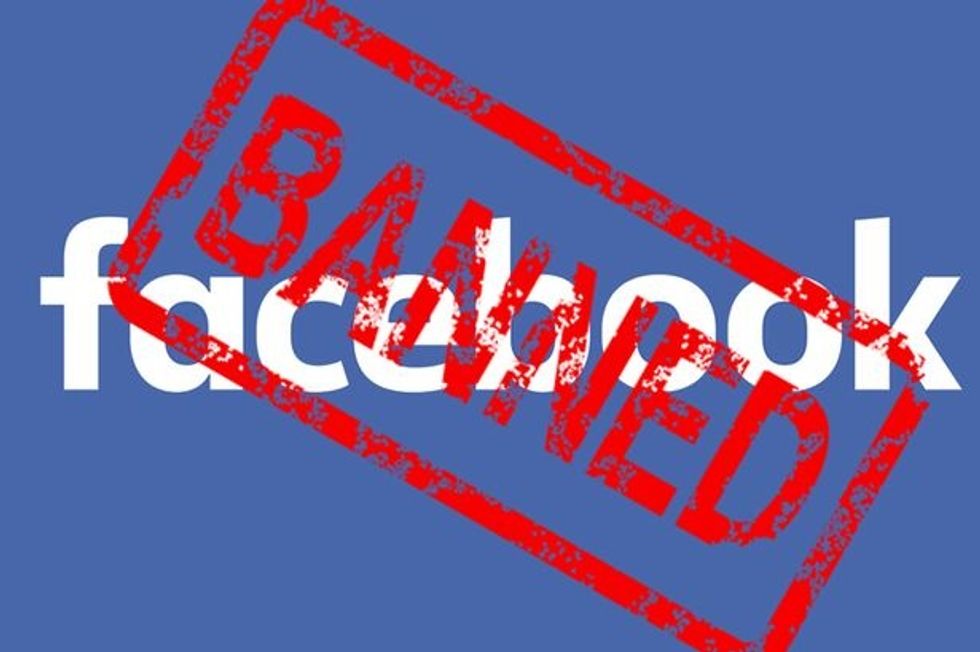 Daily Mirror
For example, after facing criticism for allowing users to post prejudiced content, larger social networking sites like Twitter and Facebook have been actively fighting against hateful rhetoric with varying degrees of success. In 2016, a code of conduct was established by the European Union in collaboration with Facebook, Twitter, YouTube, and Microsoft. The code is aimed at fighting racism and xenophobia and encourages the social media companies to remove hate speech from their platforms.

So, instead of outraged Americans calling for the legal suppression of sites like Gab — an impossibility if the First Amendment is to remain intact — the real power of the individual to fight hate speech is in one's ability to support or boycott companies based on how they handle free expression.
Brooke Ivey Johnson is a Brooklyn based writer, playwright, and human woman. To read more of her work visit her
blog
or follow her twitter
@BrookeIJohnson
.