To keep the earth's temperatures from rising, serious changes need to happen over the next year and a half.
While Robert Mueller and Donald Trump dominate the public's attention, experts have quietly come to the consensus that we have around 18 months to stop the worst effects of climate change.
Last year, a study by the Intergovernmental Panel on Climate Change found that in order to prevent catastrophic warming, we need to cut carbon emissions by 45% by 2030. Today, political theorists believe that in order to achieve that goal, we must immediately begin implementing the political structures that will allow us to reach it.
At a reception for the Commonwealth foreign ministers, Prince Charles spoke out in support of climate action. "I am firmly of the view that the next 18 months will decide our ability to keep climate change to survivable levels and to restore nature to the equilibrium we need for our survival," he said.
'It's happening, it's now,' says U.S. government report on climate changewww.youtube.com
A Critical Time
So, why are the next 18 months so vital for the future of the earth's climate? During the next year and a half, a series of important political meetings and conventions will take place. On September 23, the UN will hold a special climate summit in New York, where attending countries are expected to present their emission-cutting plans. Then the UN's annual climate change summit, known as the COP25, will be held in Santiago, Chile in December 2019. Finally, the COP26 will take place at the end of 2020, most likely in the UK.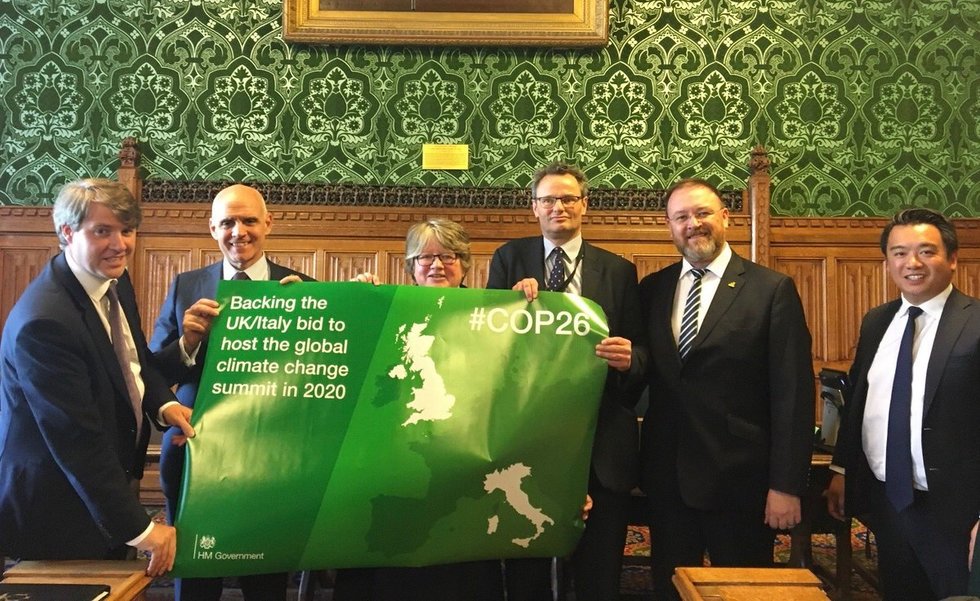 Image via Twitter
According to Environmental Secretary Micheal Gobe, the importance of these meetings cannot be understated. "We need at COP26 to ensure other countries are serious about their obligations and that means leading by example," he said. "Together we must take all the steps necessary to restrict global warming to at least 1.5C."

Depending on what happens at these meetings during the next 18 months, we could see plans like the Green New Deal set into motion. On the other hand, if a climate change denier remains in the US office, the UK summit could be the moment where the US formally withdraws from the Paris agreement (which proposed the bare minimum carbon emission cuts needed to prevent extreme consequences from climate change).
No Choice but Change
If these conferences fail to spark large-scale action, "we will have no chance of getting to a 1.5 or 2C limit," said Professor Michael Jacobs, a former climate advisor to the Prime Minister Gordon Brown.
There are several other conferences happening in the next year and a half, namely the Convention on Biological Diversity and the UN Convention on the Law of the Sea, both of which are expected to craft plans to protect our livelihoods. It's promising that all these conferences are occurring. Still, many fear that they will not push for action radical enough to meet the 1.5 degree goal.
If the goal is not met, the consequences will be unimaginable. More natural disasters (like the wildfires we're seeing right now in Alaska) would ravage coastlines and could destroy entire nations. Chronic refugee crises would ensue. Disease would flourish. One in four animal species would go extinct.
Judging by the current state of politics and carbon emissions (India is on track to overshoot its Paris Agreement goal by 60%), things are looking bleak. Fortunately, a rise in activism and protest—helmed by figures like Greta Thunberg and Alexandria Ocasio-Cortez—has drawn much needed political attention to the climate crisis. Still, it's not enough: In order to ensure a livable future for the earth, people around the world must come together and force their representatives and nations to listen to science and reason.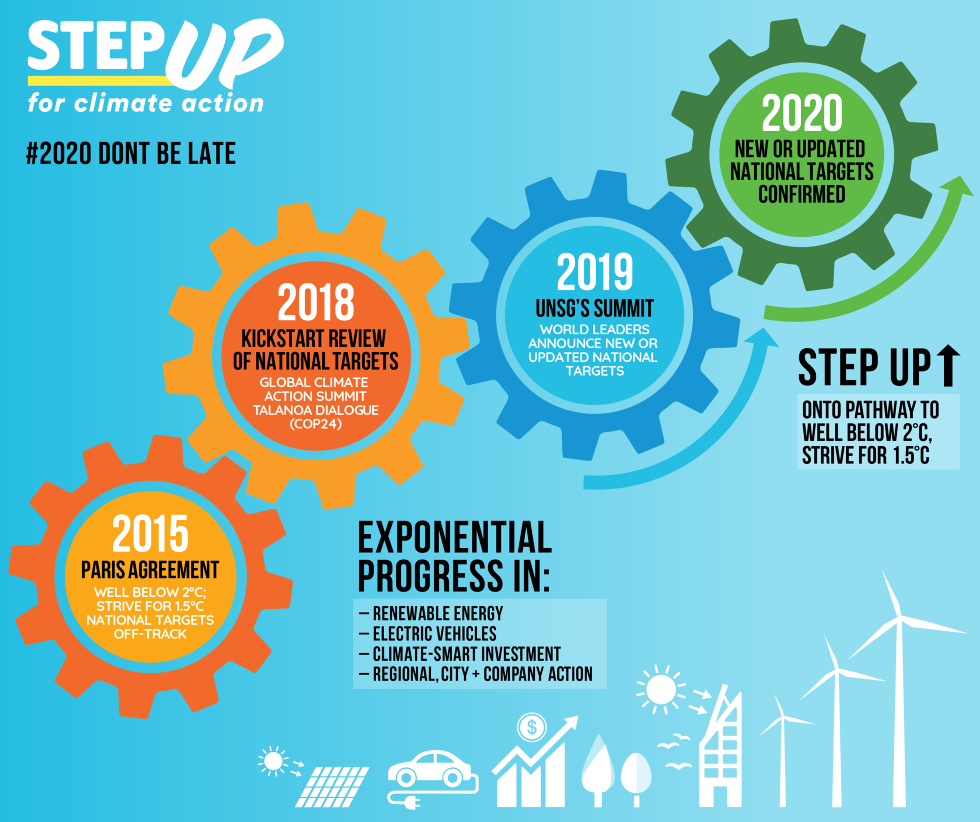 Image via World Economic Forum
It's destroying the environment.
Palm oil is used in instant noodles, processed breads, lipstick, ice cream, and shampoo, and is the most widely-consumed vegetable oil on the planet. It's an extremely versatile substance, and while many Americans are unaware of its ubiquitousness, it's a virtual guarantee that you've eaten or used a product containing palm oil at some point in your life. The problem is, the process in which palm oil is farmed and collected is having a detrimental effect on the environment. The industry has been linked to deforestation, climate change and animal cruelty and it's been estimated that an area the equivalent size of 300 football fields of rain forest is cleared each hour to make way for palm oil production
Though oil palms are grown all over, 85% of the world's palm oil comes from Indonesian and Malaysian rainforests, and the effects have been devastating. In the early 20th century, Borneo–the world's third largest island shared by both countries–was completely covered with lush vegetation. According to the United Nations Environment Programme (UNEP) most of Borneo's rainforests will be completely gone by 2022 and many extant animal species with them. This rapid deforestation all but guarantees the extinction of the orangutan, Asian elephant, Sumatran tiger, and Sumatran rhino, as well many other forms of plant and animal life. With this in mind, there are several initiatives, mostly funded and supported by the World Wildlife Foundation (WWF), attempting to come up with a sustainable method for farming oil palms.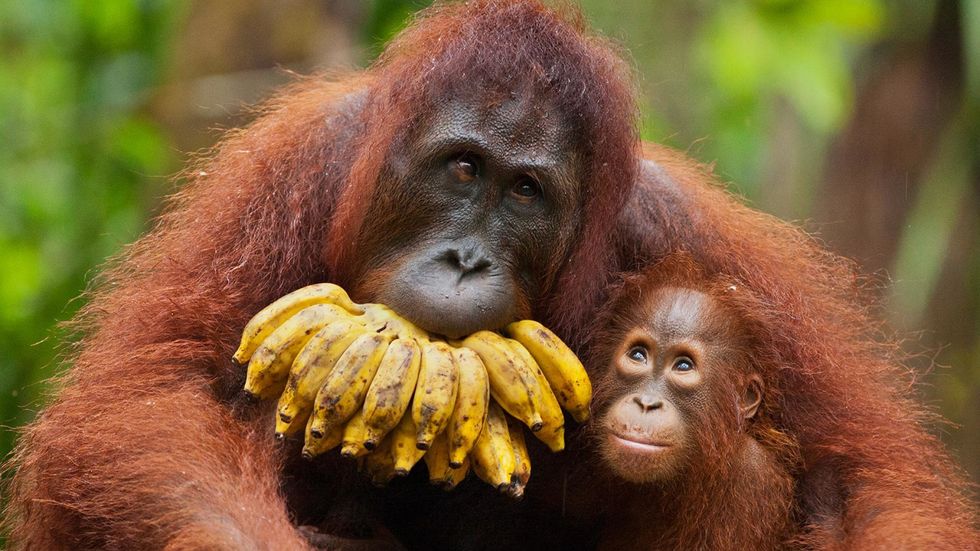 Orangutans' habitats are being destroyed
One such organization is the Roundtable on Sustainable Palm Oil (RSPO), a nonprofit dedicated to setting a global standard for the palm oil production. Their standard is predicated on self-reported greenhouse gas emissions and a commitment by RSPO-linked companies to stop using pesticides. While relying on companies to accurately self-report is a bit unrealistic, the RSPO has been mildly successful, but many feel as though palm oil farming isn't changing fast enough to have any real impact on the environment. The truth is, the RSPO rarely kicks corporate members off of its board, and doesn't hold nearly as much sway as it purports to. In fact, back in 2016 the RSPO kicked IOI Group off its board only to reinstate them a few months later and RSPO's impact report didn't even include IOI's suspension. IOI is one the RSPO's founding members. The RSPO changes policy democratically, by matter of consensus. Couple this with the fact that there are hundreds of corporate and NGO members involved in RSPO, and it becomes pretty clear that the organization is too bloated to efficiently push for change. On top of this, companies basically have carte blanche to write the word sustainable on their products no matter how their palm oil is produced. It's virtually impossible for a consumer to tell which items in their grocery cart are ethically produced.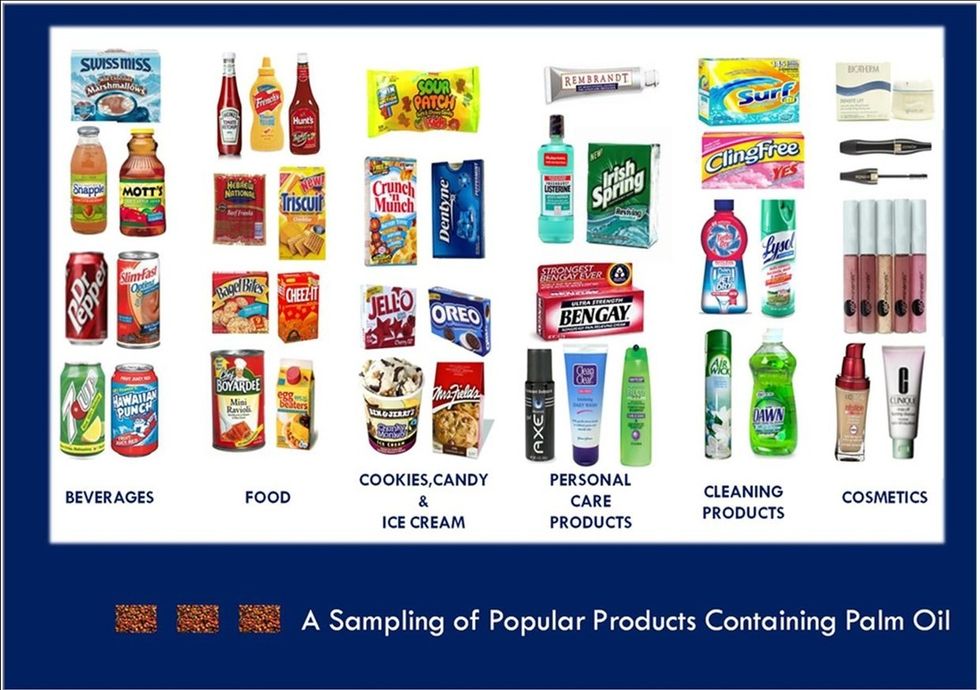 A short list of products that contain
The ecological issues are only part of the story, however. A report by Amnesty International revealed that companies like Unilever and Nestle aren't just forcing their factory workers to work overtime without extra pay, but are routinely using child-labor when processing palm oil. While the RSPO tepidly wags its finger at these practices, in reality, it has no power to stop them. Moving to sustainable palm oil doesn't necessarily hurt a company's bottom line, but there's no cheaper labor than slave labor. Treating employees with respect costs money, and most giant food corporations aren't willing to foot the bill.
The truth is, there might not even be a means to combat this issue. An estimated 50% of all consumer products contain palm oil. It's impossible to ask people to effectively boycott half of a grocery store, especially considering the fact that palm oil is key ingredient in many affordable staples. America's ability to solve the labor issue is also limited, as the Indonesian and Malaysian governments don't seem particularly invested in protecting their workers. Even shedding light on this issue doesn't really work, as Americans are pretty anesthetized to the fact that most of our products are made in sweatshops. To quote journalist Hillary Rosner, "Palm oil may be the ultimate icon of globalization — an ingredient directly responsible for some of the world's most pressing environmental problems that has nonetheless permeated our lives so stealthily we barely noticed."
Keep reading...
Show less