There's a vast cost discrepancy between organic food and "regular" food, but is it that much better for you?
With sale of organic food on the rise, the ongoing debate has become more polarized than ever - is organic food really that much better for your body, and the environment? Do the benefits justify the price tag? Let's start by determining what makes food 'organic' and why it costs more.

Organic farms are generally smaller and not designed or equipped to produce en masse, the way their conventional competitors can. This means while they cannot offer the price drops resultant of mass production, they do provide higher quality care for crops and livestock. Many organic farmers also practice crop rotation - after harvesting a successful cash crop farmers will plant a different crop to help replenish all of the nutrients in the soil. This because otherwise the soil will be more quickly deprived of its nutrient content. Large conventional farms have the land resources to grow cash crops year long. Without the use of chemical additives and growth hormones, crops and livestock take longer to mature Without the use of pesticides,more crop damage occurs resulting in less output. Also Obtaining the official 'organic' certification requires farmers and their farms undergo arduous and expensive procedures. There are many farms that grow food organically however they do not bear the official government 'organic' stamp.

A 2012 study conducted by Stanford University analyzed a wealth of data, seeking to determine if food bearing the 'organic' label provided more or less nutritional value. While they discovered that organic foods didn't necessarily provide more health value, crops and livestock farmed organically were shown to retain less pesticide traces and less antibiotic resistant bacteria.

It would seem the true reason for the difference in price is good old capitalism. Supply and demand. Because there's less organically farmed food available on the market and it takes longer to produce and is in produced in lower quantities, and because demand continues to rise, so does the price.

So is it really worth it? Probably not. The extra money you pay for organic food isn't because it's that much better for you. You're really paying for the 'organic' stamp from the USDA, and the increased cost of organic farming.
For those interested in the environmental, ethical, and even taste benefits of organic food, your best bet is to shop your local farmers markets. Many local farmers don't necessarily go through the hoops required to obtain the USDA 'organic' stamp, but they practice organic farming and do not use additives, hormones, or heavy pesticides.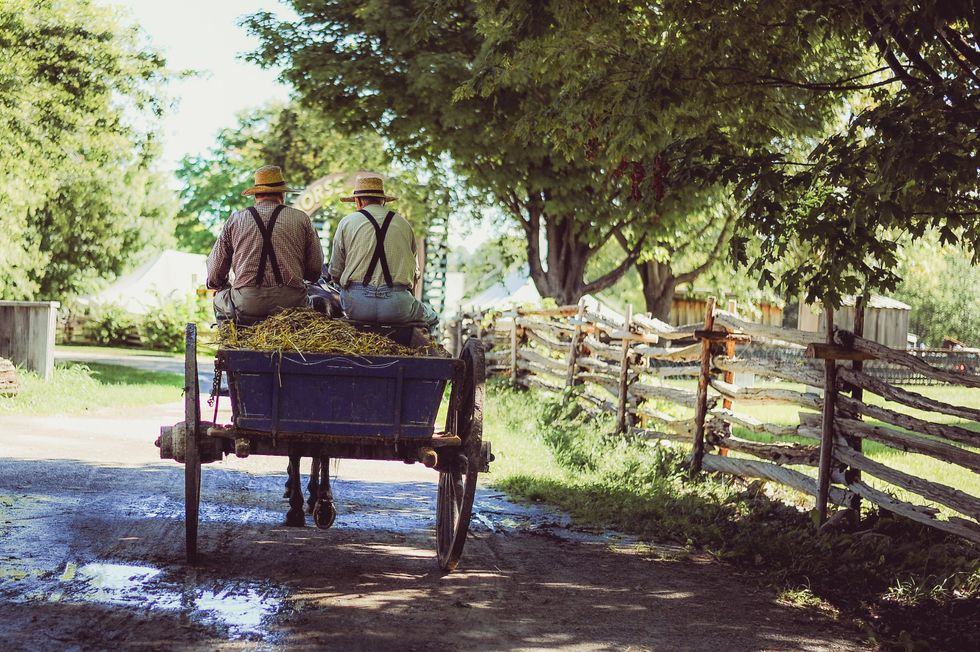 Keep reading...
Show less
Affordable health care and education is beginning to feel more and more like an unattainable luxury.
It is still a struggle for Americans to access affordable health care and education. Unfortunately, this is largely because companies are looking to profit rather than have tax money benefit the actual taxpayer.

There is no denying that business owners work hard for the money that they make. However, as more money is funneled into the pockets of the 1%, it means there is less available for health care and education assistance. Rather than improving the country by ensuring accessible health care and education for all, business owners are purchasing boats, second (or third) homes and luxury cars.
If each business made a small shift, they could still profit without cheating the American tax payer out of affordable health care and education. Let's take a look at a few ideas business owners could implement to improve their profit margins without taking tax dollars.
Cut out Waste
Whether we're talking about wasted productivity or wasted products, many companies aren't operating as lean and efficiently as they could be. They waste time, money and other resources putting too many employees on the schedule or throwing out products that weren't properly assembled or may have been past their expiration date. Unfortunately, any kind of waste can hurt a business's profitability.
If more businesses would adopt a leaner business model, they can eliminate this waste and ensure they're not throwing money right down the toilet. By only scheduling employees when they're actually needed, ensuring they're meeting the appropriate demand requirements, and not wasting so much product, business owners can make enough profit that they won't need to swindle taxpayers out of their cash.
Focus on Gaining Repeat Customers
Acquiring new customers is expensive for any business. Because companies need to go through the entire process of attracting new leads and nurturing them into clients, they need a larger marketing budget. However, if they put their focus on getting past customers to purchase again, they could cut their marketing spending and increase revenue at the same time.
Repeat customers mean that companies get more return for their initial investment. Unfortunately, many companies only look at landing that first sale and do very little to encourage buyers to come back for more. If they instead focused on building strong communities that continuously purchase from them, they could bring in more business and leave tax money for education and healthcare.
Reduce Indirect Spending
When we think about spending as a company, we usually think about direct spending, or products and services that go directly into making the products the company sells. These raw materials and subcontracted work contracts are extremely important, but indirect spending can really cause a company to overspend.
Reducing indirect spending, or spending on products and services that don't contribute to the products being manufactured, can result in savings of more than 25% for a company. If companies consider purchasing cheaper items or just begin tracking their spending, they can find additional costs to eliminate to put more money in the pockets of their employees and owners.
Improve Pricing Strategies
While consumers hate to see price increases on the products or services they love, companies need to be smarter about the way they're pricing their offerings. If they're not leaving enough room for a sustainable profit margin, owners are likely to get greedy and start looking for profit opportunities elsewhere.
Companies can improve their pricing strategies a couple of ways. First, if they're not charging enough, they can restructure their price scale to reflect the boost they need. On the other hand, if they're simply charging too much, they can reduce prices to improve demand and sell more products. Companies may also want to cut out products or services that are expensive to produce but do not bring in a particularly high return.
Unfortunately, it isn't likely that companies are going to leave tax money for education and health care. Because many business owners are only looking to put more money in their own pockets, we can expect to still see the 1% raking in cash while many of us continue to struggle to pay for basic needs.
Offering affordable health care and education to Americans doesn't need to become a difficult process. If we can rearrange some of the tax money that individuals are already paying, we should be able to make health care and education much more affordable. However, it would take serious restructuring to our entire system before we can really see change.
Keep reading...
Show less