Could her Democratic Debate win unseat frontrunner Biden?
The second night of the 2020 Democratic primary debates gave American voters a glimpse into the policies, platforms, histories, and personalities of 10 more candidates, all vying to stand out in a crowded 25-person race to challenge Donald Trump in the next presidential election. Following up a spirited debate the night before, during which Elizabeth Warren ran much of the show, the second showdown featured the party's two frontrunners, Joe Biden and Bernie Sanders. Biden and Sanders, however, were not the brightest shining stars on the stage by the end of the night. For many Americans, Thursday's debate served as a formal introduction to many of the other candidates in the race, some of whom made quite a name for themselves.
The general consensus, at least according to liberal-leaning media outlets, is that California Senator Kamala Harris won the debate. Harris was exceptionally poised and confident throughout the entire night, answering questions directly and succinctly—a refreshing break from the single-note catchphrasing, discursive meandering, and sometimes chaotic squabbling of many of her opponents.
At one point of heightened bickering (of which there were several), while nearly every other candidate was trying to yell over one another, Harris addressed her colleagues and competitors, reminding them that "Americans don't want to witness a food fight, they want to know how we're going to put food on their tables." She then seamlessly shifted the discussion back to the matter at hand: jobs. Although quick-witted and clever, sure, I would posit that this was not merely a quippy soundbite. It demonstrates a seemingly natural proclivity for leadership, as well as an ability to behave with cool diplomacy in the face of contentious disarray—all of which are traits one might call "presidential."
That, however, was not even the most defining moment of the night for Harris. About halfway through the debate, she aired her grievances with Joe Biden's sordid political relationship with civil rights. Harris addressed Biden directly and with candor. Instead of trying to smear the former vice president, she simply informed him that she was personally hurt by recent comments he made regarding his positive working relationships with now-deceased segregationists in the Senate.
"It was hurtful," Harris said to Biden, "to hear you talk about the reputations of two United States senators who built their reputations and career on the segregation of race in this country. And it was not only that—you also worked with them to oppose busing."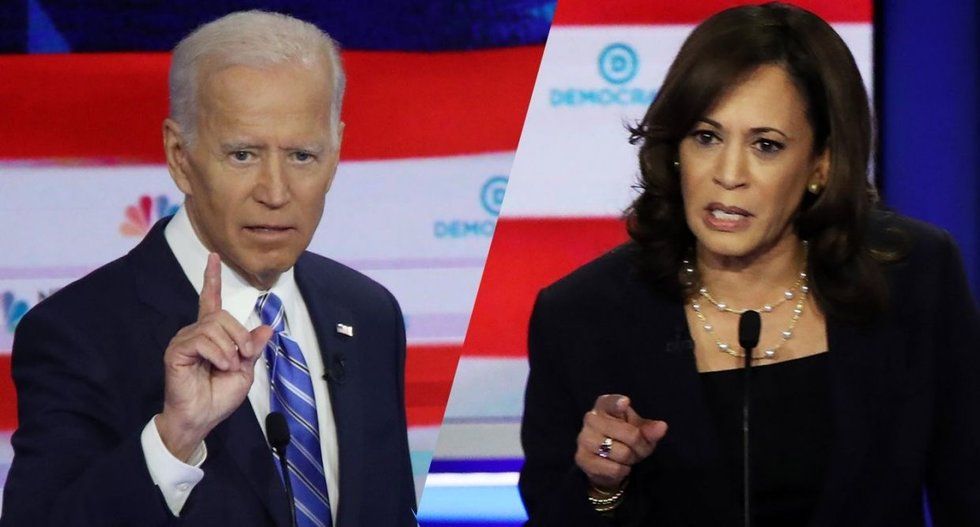 Yahoo News
She then went on to relay the story of a young girl in California being bused in order to integrate into public schools. "And that little girl was me," Harris concluded, "So I will tell you that on this subject, it cannot be an intellectual debate among Democrats. We have to take it seriously. We have to act swiftly,"

Even though he probably should have seen this coming, given the public outcry and a call from fellow Democratic primary hopeful, Senator Cory Booker, for an apology, Biden was clearly rattled by Harris' statements.
In short, he fumbled it. Instead of wielding an opportunity to mirror Harris' sincerity and take her concerns seriously, using the debate platform to finally make an apology, he doubled-down and condescendingly lectured (actually, his tone seemed, at least to this writer, to be teetering on the brink of scolding) Harris, stating that his stance on Civil Rights-era busing was about states' rights, not a tepid attitude towards racial equality.
"I did not praise racists," Biden retorted, "That is not true, number one. Number two, if we want to have this campaign litigated on who supports civil rights and whether I did or not, I'm happy to do that." The former vice president, however, still refuses to issue an apology.
In fact, upon hearing Cory Booker's initial call for an apology, he issued a statement outside of a fundraising event in Washington on June 19th, saying, "Apologize for what? Cory should apologize [...] He knows better. There's not a racist bone in my body. I've been involved in civil rights my whole career. Period."
Joe Biden, who has been the primary frontrunner for the Democratic primary nomination thus far, appears to be largely impenetrable in the face of criticism and scandal, despite being comparatively conservative among a pool of majority-progressive candidates. Only time will tell whether or not Harris has, indeed, finally found Biden's political Achilles Heel.
Either way, though, the first Democratic debate was all about Kamala Harris and the underdogs. In addition to Harris' impressive performance, Mayor Pete Buttigieg of South Bend, Indiana also stood out as intelligent, composed, and unflinching. And Andrew Yang, best known for his somewhat controversial platform of Universal Basic Income (giving every American citizen a monthly stipend of $1,000), also held his own—offering straightforward, no-nonsense, and logically sound answers, even if seldom few questions were directed at him.
A lot can happen between now and February 3rd when the first Democratic primary caucus is scheduled to take place in Iowa. And there will be plenty of chances for candidates to rise and fall in the meantime. If Thursday's debate is any indication of what's to come, however, it appears as if a paradigm shift may be on the horizon, with Senator Kamala Harris leading the charge.
What would Democratic Socialism mean for the economy?
Democratic Socialism, a subset of the democrat party, has been thrust into the spotlight recently with the shocking victory of Alexandria Ocasio-Cortez over a 10-term incumbent. Ocasio-Cortez often referred to in the media as AOC, is a self identified Democratic Socialist, as was 2016 presidential hopeful Bernie Sanders. Despite this newfound prominence, the political affiliation is still widely misunderstood, often confused with communism or European style socialism. So what exactly is Democratic Socialism? And how would a Democratic Socialist platform affect your life?
According to the biggest socialist organization in the US, the Democratic Socialists of America (DSA), "Democratic socialists believe that both the economy and society should be run democratically—to meet public needs, not to make profits for a few. To achieve a more just society, many structures of our government and economy must be radically transformed through greater economic and social democracy so that ordinary Americans can participate in the many decisions that affect our lives." This polished and condensed definition sounds good, but it's difficult to grasp what it actually means in practice. To help you understand, we've broken down the four pillars of Democratic Socialism to explore how their implementation in the American government could affect your life.

Workers Control Means of Production/The Importance of Unions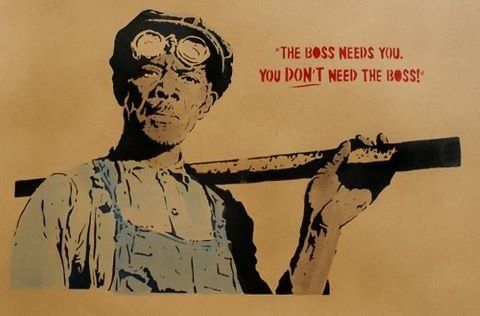 Perhaps most central to Democratic Socialism is the belief that American industry should be controlled by the workers who run it and the consumers who gain from it. Generally, they believe in a decentralized economy, though they think some indispensable portions of industry, like energy and steel, should be government controlled. As the DSA puts it, "We believe that social and economic decisions should be made by those whom they most affect."

In practice, this decentralization would likely mean the fruition of things like workers cooperatives and publicly owned ventures. Essentially, this economic model would mean that it would be much more difficult for a few people to get obscenely wealthy while those on the bottom of the economic ladder remain impoverished. Instead, everyone would have fairly equal opportunity to profit off the success of a business, creating a more widespread sense of ownership over the success of the economy, therefore stabilizing it. Unions are an important part of this pillar, as Democratic Socialists believe unions are essential in order to hold companies accountable to their workers and to empower workers to challenge capitalism as a concept.
Capitalism Promotes Greed and Must be Regulated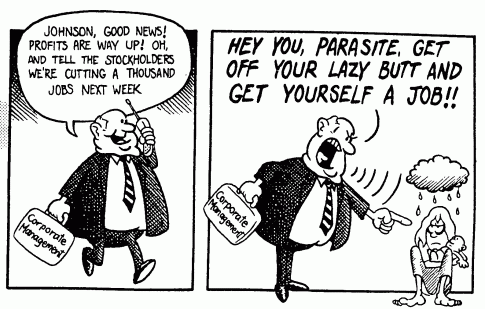 Democratic Socialists believe that capitalism has the inherent tendency to keep the rich rich and the poor poor and that capitalist corporations will always act in the interest of maximum profit at the expense of all else. Therefore, private corporations must be regulated by the government in order to ensure that they look out for the wellbeing of workers and lower rung employees. With this kind of philosophy implemented, there would likely be a strengthening of labor laws, a higher minimum wage, expanded parental leave, the prevention of foreign outsourcing to low wage countries, and the prevention of environmentally harmful activities.

A Minimum Quality of Life for All Citizens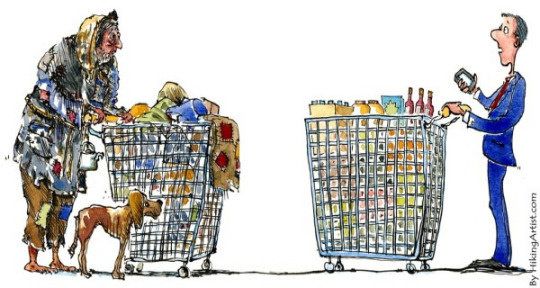 This is perhaps the simplest pillar of Democratic Socialism though likely would prove to be the most difficult to fulfill. Essentially, Democratic Socialists believe that all human beings have the right to sustenance, housing, clean water, healthcare, education, and child care, and that the government should ensure these things are accessible to all US citizens. This would likely mean significantly more spending on social welfare programs and expansion of government housing, which would inevitably require higher taxes. Of course, with the implementation of the other pillars of Democratic Socialism, more people would have a better chance of reaching this minimum quality of life even without an expansion of welfare programs.

Importantly, healthcare is an essential part of this equation in the eyes of Democratic Socialists. They don't merely believe in "medicare for all" health care system, but also that medical facilities should be publicly run and doctors publicly employed.
Grass Roots Means of Achieving Power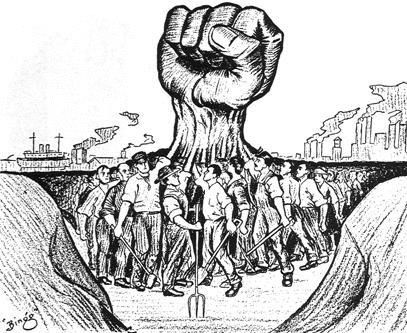 As mentioned before, the welfare of the community is important to Democratic Socialists, meaning that the election of the individual is also seen as having the tendency to play into the patterns of the centralization of power. A traditional Democratic Socialist would likely reject the concept of election altogether, instead opting for grass roots organization and mass mobilization. But as shown by AOC and all the other Democratic Socialist candidates elected this year, most who ascribe to these beliefs recognize that it's necessary to participate in the democracy in order to insight change, but still maintain that true change and empowerment comes from the mass mobilization of the people.
This week, Rep. Alexandria Ocasio-Cortez and Senator Ed Markey will be proposing the most ambitious plan to fight climate change yet.
Recycle. Take shorter showers. Turn the lights off.

Over the past several decades, most of us have heard these diatribes repeated over and over, and have perhaps become numbed to these mantras, which promise that tiny droplets of collective action could potentially save the planet from environmental ruination.
It's true that small changes are important, and that each person contributes to the growing levels of waste and pollution that are killing our ecosystems and raising the planet's temperatures so dramatically that Manhattan-size gaps are forming in Antarctic ice. But it's also true that 71% of carbon emissions come from just 100 companies. It's also true that the scale of the crisis has grown unmanageable, and poses an unprecedented threat to human life.
That's where the Green New Deal comes in.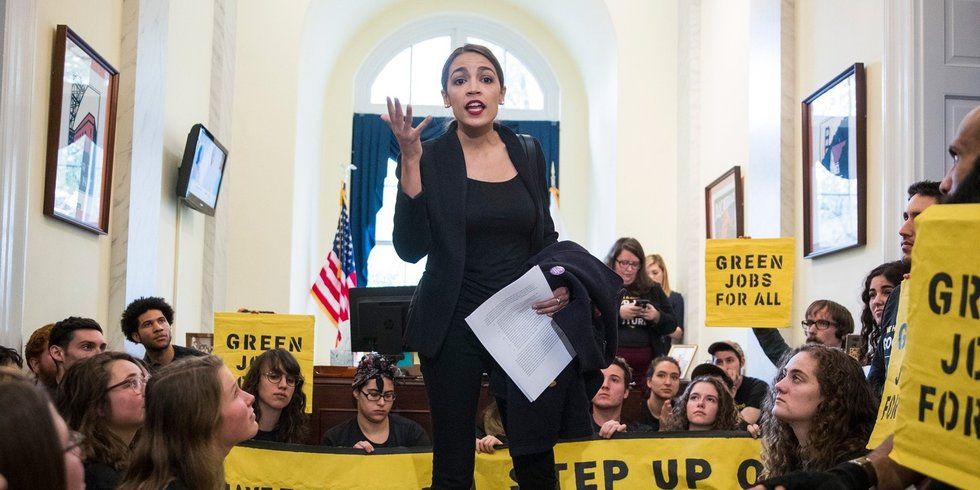 Image via The Intercept
"It's the only plan that matches the scale of the crisis," said Naomi Klein of the proposal, speaking on livestream yesterday night to thousands of activists tuning in across America. The livestream was hosted by the Sunrise Movement, a millennial-founded organization dedicated to supporting and fortifying the Green New Deal, especially as it's proposed in Congress in the coming week. Klein is the author of This Changes Everything, a book that argues that impending climate catastrophe actually presents an extraordinary opportunity to revamp the world's economic systems for the better. "I believe we were born for this moment," she told viewers.

Named after FDR's New Deal—which revolutionized the entire country on a tremendous scale, planting three billion trees and establishing hundreds of national forests in addition to catalyzing widespread economic, agricultural, and social reforms—the Green New Deal seeks to implant reforms on an equivalent scale in a time when it seems like there is no other option.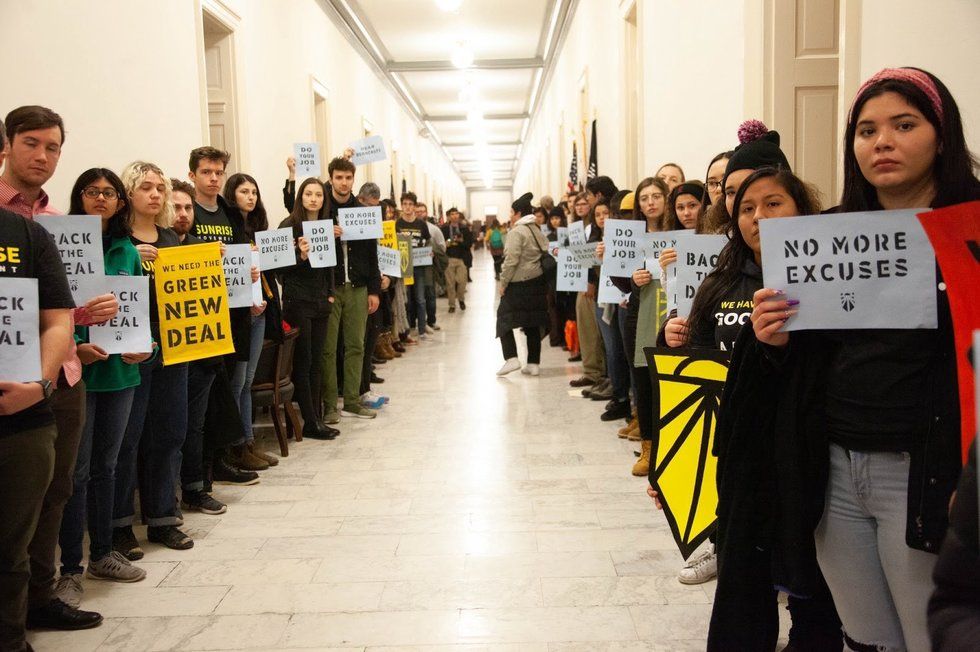 Image via Vice News
The plan has gone through several phases, but the one that's being proposed in Congress this week focuses on several fundamental points. First: achieve net-zero carbon emissions by 2030, and transition to renewable energy on a huge scale through initiatives like the creation of a nationwide electrical grid. Second: institute a living wage for all, in tandem with the creation of unlimited numbers of green jobs. These are the plan's main tenets, but its ideological aspirations stretch much further. It hopes to generate thousands of jobs in the form of start-ups and maintenance, and to start a wave of international trade in the renewable energy sector.

The original plan focused on a switch to 100% renewable energy by 2030, but a recent five-page draft obtained today by Bloomberg didn't mention this point, perhaps as a nod to moderates, though the omission is still subject to change. The draft proposes large-scale investment in green technology, the restoration of threatened lands, waste removal, and "massive growth in clean U.S. manufacturing, removing pollution byproducts and greenhouse gas emissions from that sector as much as technologically feasible."
The term "Green New Deal" is not a new one, though it has been going through different iterations since its inception. It was coined in a 2007 column by Thomas Friedman, and Barack Obama included it in his 2008 platform. Britain also took note, but a surge of Republican/Tory victories stymied its momentum.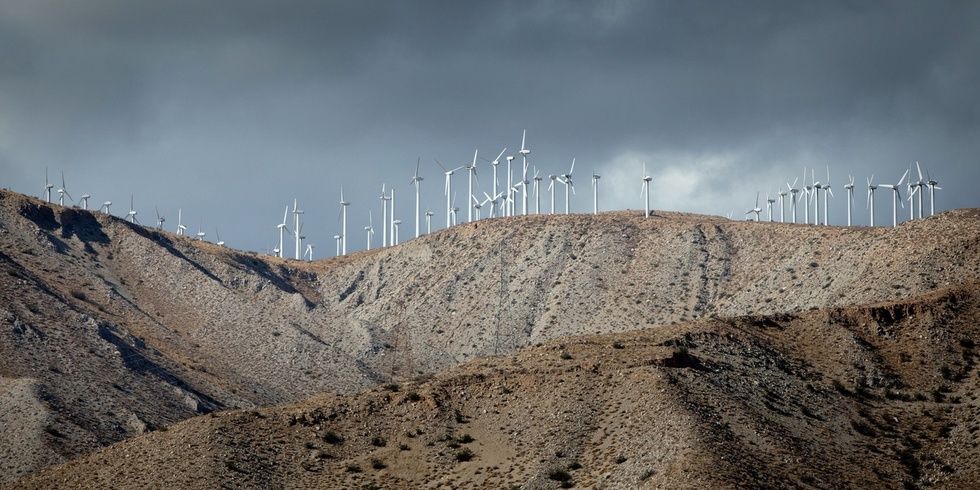 Image via theintercept.com
The GND has found new life in Representative Alexandria Ocasio-Cortez, the Bronx electorate whose rise to political success has been accompanied by widespread social media fame. Ocasio-Cortez showed up in person to support a Sunrise Movement sit-in in Nancy Pelosi's office, demanding the creation of a committee dedicated to developing and pushing the GND, and since then she has become one of its biggest proponents. Now she will be proposing it in Congress this week, alongside Massachusetts senator Ed Markey. The plan has also garnered support from Rep. Ayanna Pressley, as well as 2020 presidential candidates Kamala Harris, Cory Booker, and Bernie Sanders.

The Sunrise Movement began in 2015, when it was founded by climate activists Sara Blazevic and Varsini Prakash, and quickly gained momentum, taking notes from the heady drive of the 1963 civil rights protests of Birmingham, Alabama. Its founders gathered activists, reached out to politicians, and pulled together the finer points of the Sanders campaign and other recent social movements; the successful Pelosi sit-in was the product of months of organizing.
The movement is appealing in a narrative sense: the vision of young people fighting against bloated fossil fuel behemoths has a definite draw to it. There's also the fact that science says the fate of the entire world requires unprecedented global change over the next few years, otherwise catastrophes like Hurricane Sandy and the California wildfires will become the stuff of the everyday.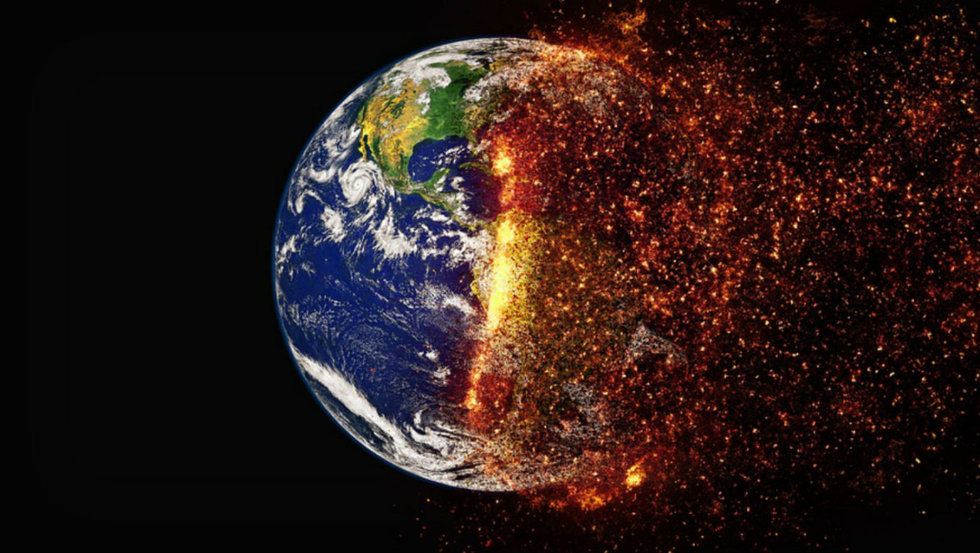 Image via theinsurgent.com
But the GND is still just an idea, and it could remain that way. Its lack of specific policy has been subject to criticism, though an official draft has yet to be unveiled, and conservative news sources have labeled it as a hoax, an amorphous idea without policy to back it.
While the GND might seem like an impossibly ambitious proposition, humans have revamped and reshaped the world before a hundred times over, and we are nothing if not creative and adaptive. We've created technologies that connect the globe and turned empty landscapes to highway-lined cities in a matter of years. Now—unless you like the idea of joining Elon Musk's exclusive Mars colony—it's time to turn all of our collective energies towards the future of the home we share.
70 leading Democrats have signed on in support so far, and momentum is building for its official proposition. The Sunrise Movement is planning on facilitating office visits to congress people across the country this week, as well as a rally in Washington on February 26th.
In an age of doomsday threats and constant headlines about plastic oceans and refugee crises facilitated by environmental droughts, the idea of a Green New Deal—something that could actually, genuinely make a difference that touches every aspect of life—seems like a light at the end of the tunnel. Now it's just a matter of getting there.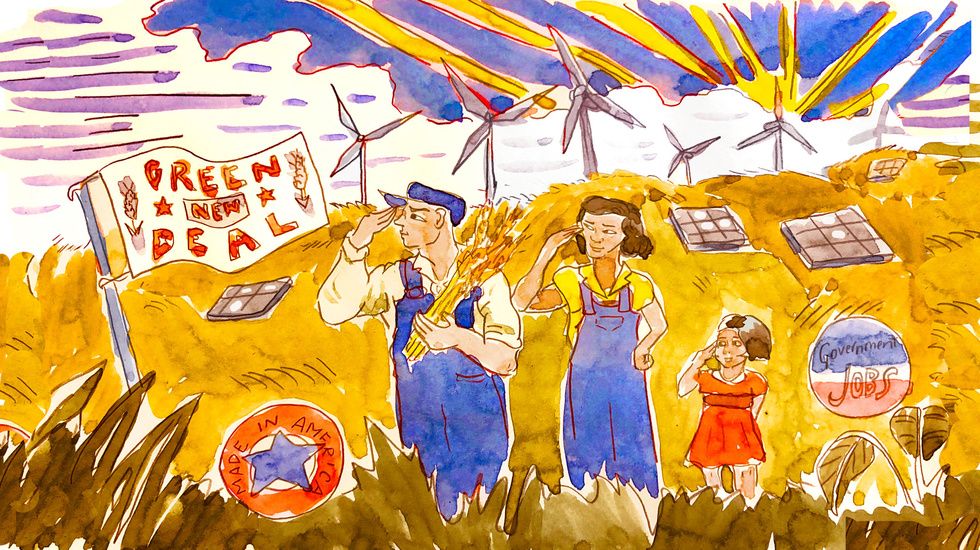 Image via radioopensource.org
Environmental crisis affects the poor and vulnerable at disproportionate levels; it catalyzes mental and physical illness, economic decline, and overall devastation. Irreparable damage has already been done—but the fight is not quite over yet, though time is running out.
---
Eden Arielle Gordon is a writer and musician from New York City. Follow her on Twitter at @edenarielmusic.

---
Democrats have control of the House for the first time in eight years. Now, they have a mandate to push for a bold agenda on infrastructure, healthcare, immigration, and voting rights.
After months of warnings, the "Blue Wave" finally came to shore. Democrats took back control of the House, gaining 32 seats, a number that could increase to 38 or 39, depending on the results of the uncalled races. With the party back in charge of the lower chamber, much of the discussion around what their priorities should be has revolved around investigating the president and his myriad of financial and political scandals. House Democrats have a clear mandate to fulfill their constitutional duty to provide oversight of the White House, but Democrats also have a mandate to address a number of major legislative issues. Though it's unlikely Democrats that will get any of these priorities pushed before the president and a Republican Senate, it's crucial that they signal to their voters what they want to done should they win the presidency and the Senate in the future.
Infrastructure
As a candidate and in the beginning of his presidency, Donald Trump promised to tackle the nation's crumbling infrastructure. That, of course, has gone nowhere and every "Infrastructure Week" ended in some scandal, quickly becoming an ongoing joke. But the state of America's infrastructure is nothing to joke about. Infrastructure spending has long been a Democratic Party priority before Trump attempted to co-opt it. Democrats should push that issue once again, proposing a bold infrastructure plan to repair crumbling roads and bridges, modernize public transportation systems, expand access to high-speed, fiber-optic Internet, and invest in green energy projects like wind, solar, and hydroelectric power.
Such an infrastructure plan would signal the party's commitment to investing in neglected communities and funding renewable energy projects such as a broader plan to combat climate change—not to mention open the door to the many economic benefits of infrastructure spending. It would also establish a clear contrast with Trump's previous infrastructure plan that's been criticized as a giveaway to private contractors. The president has said he is willing to work with Democrats, so why not press him to keep his word? Democrats would be wise to pressure the president and his Republican supporters to prioritize infrastructure, or face political consequences.
Healthcare
No other issue played a bigger role in the Democrats' midterm success than healthcare. Their electoral message on healthcare was simple: Protect people with pre-existing conditions, expand coverage and stop proposed cuts to Medicare and Medicaid. Now they must deliver on these promises. House Democrats can immediately pass legislation to protect coverage for people with pre-existing conditions, pressuring Trump and other Republicans who have vowed to do the same to keep their word. With a full repeal of the Affordable Care act now temporarily off the table, Democrats should push to expand coverage and address the limitations of the ACA. These can range from introducing incremental policies that get support from more moderate Democrats, like legislation to stabilize insurance markets, to bolder policies that attract the progressive wing of the party, like allowing Medicare more power to negotiate drug prices and proposing a Medicare buy-in for 55 to 64-year-olds.
While the long-term goal for the party should be to push for a Medicare for All system, these are positive steps toward a goal that still has a lot of opposition from within the party. Finally, any budget proposed by House Democrats should reverse any funding cuts to Medicare and Medicaid. Democrats have an ideal opportunity to push for a positive vision on healthcare and continue to have the upper hand on the issue heading into 2020.
Immigration
Bitter political battles over immigration, especially over funding for the border wall and the fate of DACA, will be a prominent feature of politics the next two years. Democrats are right to be alarmed over the administration's immigration policies like family separation and ending DACA, but now it's crucial they advocate for an immigration agenda in contrast to the Republican agenda. With the fate of DACA likely in the hands of the Supreme Court, Democrats must push for a long-term legislative solution. The most stable solution is the passage of the Dream Act. It would also be politically beneficial for the Democrats to bring it to the floor cleanly, without a compromise on funding for the wall. Furthermore, Democrats should schedule hearings about the family separation policy and Trump's pre-election decision to bring troops to the southern border in response to the migrant caravan. Democratic voters have become more liberal on immigration, and it's important the party signal to its base that they are willing to find solutions on the issue without compromising its core values.
Voting Rights
Much of the post-election analysis has focused on the effects of voter suppression, notably in Georgia, North Dakota, and Florida. These voter suppression efforts have only increased since the Supreme Court struck down the section of the Voting Rights Act, which required states with a history of racial discrimination to get permission from the Department of Justice when enacting any changes in voting laws. In response, states around the country immediately passed strict voter ID laws. Fortunately, the Supreme Court decision left the door open for future legislative action. House Democrats can immediately take action and strengthen the Voting Rights Act. They would also be wise to propose legislation to make Election Day a federal holiday, or move Election Day to a Sunday, as it is in most places around the world. While Republicans are busy spreading conspiracy theories about voter fraud, Democrats should take the opposite path and make it clear they will fight continuing discrimination in voting. For strategic and moral purposes, the party has an obligation to extend democracy in every way when voting rights are under tremendous pressure.
Dan is a writer, thinker and occasional optimist in this random, chaotic world. You can follow him on Twitter @danescalona77.
In the wake of the Tree of Life shooting we're left wondering: how did we get here?
Is Robert Bowers a Fascist?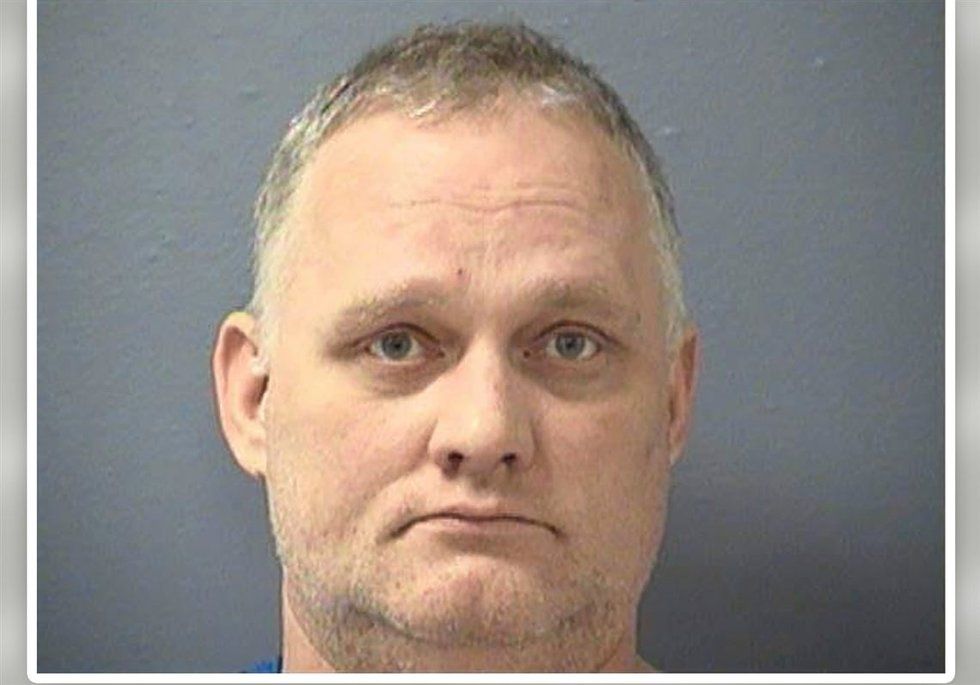 Pittsburgh Gazette
If Umberto Eco is to be taken at face value when he describes his Ur-fascist as "impatient for death,"¹ the question we're left with in the wake of the Tree of Life Synagogue shooting is this: Why now, in 21st century America, has this distinctly 20th century urge, this death drive, suddenly rematerialized? The other questions–ones concerning motive, logistics, and cultural response–while meaningful in their own right, only explain the symptoms, not the disease.

Fascism in its truest sense is a type of suicide, one committed not by an individual but by an entire society. Still, the important conversation (as with an individual suicide) doesn't concern method. When a man takes his own life, the why is a far more incisive question than the how. If we're to extrapolate this metaphor, to argue about gun control, anti-semitism, and President Trump's brusque response to this tragedy is tantamount to debating the meaning of using rope over a straight razor. In the interest of being thorough, however, let's briefly explore these symptoms:
Immediately following the attack, Robert Bowers' social media posts went loud, his comments regarding Jewish conspiracies sitting somewhere between Alex Jones' InfoWars and the Protocols of the Elders of Zion. "Jews are the children of satan," he shouted into the Internet void. What the public was given were echoes, reverberations after the fact. The shooter's motive was never in question.
The issue then splintered, its fragments taking familiar trajectories. Pragmatists argued for tighter gun control, in this case perhaps an antihistamine, but one that could at least theoretically prevent another maniac from gunning down a room full of unarmed civilians. Others blamed the increasingly volatile rhetoric of the Trump regime for galvanizing a new generation of angry white men. When looking at the recent rise of extremist provocateurs,² this second point can feel the more crucial (though it goes without saying that these views are far from mutually exclusive), but in reality, it's closer to a half truth. Barack Obama's assessment of Trump (and by extension his rhetoric and the hate it inspires) as the "symptom not cause" of our present spiritual crisis mirrors this opinion, whether he meant it to or not. Still, we're left wondering: if Trump, Bowers, Cesar Sayoc, Richard Spencer, the alt-right, et al. are symptoms, what's the cause?

Contextless Nostalgia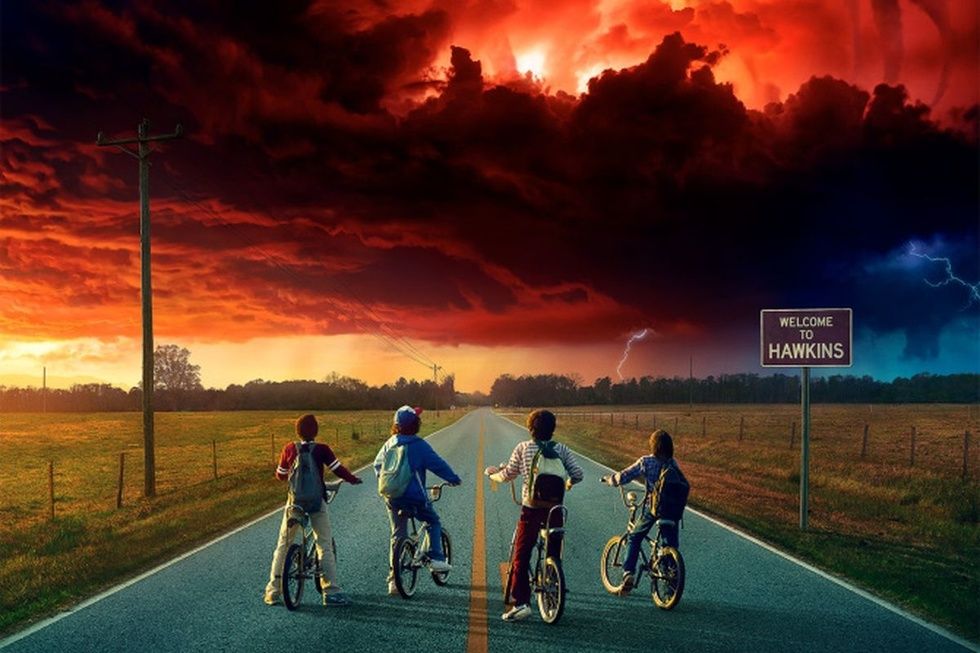 It's been stated time and time again that we're becoming increasingly obsessed with nostalgia, cripplingly so. Whether or not it's true, again, is not so important. The why, however, remains.
Nostalgia, in the classic sense, is a wistful remembrance, a pained recalling of a time where things were better. It's a belief, however erroneous, that the past contains more happiness than the present. A fitting example of nostalgic art is Richard Linklater's Dazed and Confused, a film so nostalgic it feels documental, produced for the former rebels/present yuppies of Gen X as a glimmering look at their past, a reassurance that they were indeed once cool. Saccharine or not (depends on who you ask), the film certainly comports to this traditional definition.
Today's televisual/cinematic nostalgia, if one can really call it that, has a distinctly different flavor. Instead of being a monument to the past, a shared generational experience, nostalgia has been co-opted as an aesthetic, a mood. Stranger Things, a show decidedly millennial in both content and attitude, is a perfect example of this. The outfits, the lingo, the references, and the sets all feel nostalgic, but a look at the show's viewership demographics quickly reveal this feeling doesn't fit nostalgia's true definition. 18-39 year-olds aren't old enough to have memories from the early 80s.
The television producer's argument that Stranger Things and other period dramas give a younger audience access to the past (which is new to them) while also capturing an older demographic who experienced the events on the show first hand doesn't hold water, especially when you consider that the Duffer Brothers are only 34-years-old. The nostalgia they're capturing isn't genuine. It's a fractal cobbling of present day ideals and past aesthetics–not nostalgia, but mutation, a rehashing and reliving of history with no frame of reference. It's time travel to a non-existent past.
One look around–bell bottom jeans, Mad Men, 90s-inspired music videos, Rolling Stones and Led Zeppelin songs playing on truck commercials–and it's impossible not to see this frantic pawing as the defining mark of our culture. It's not the end of history; it's a fraught and dizzying attempt to reimagine it and a cultural impetus to live in the mangled architecture of this imagined past.
Nostalgia for Stakes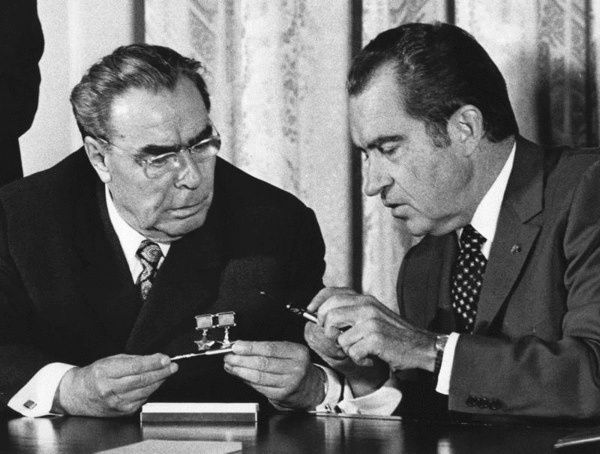 To return to Eco for a moment, the Ur-Fascist is also marked by the fact that he's "deprived of a clear social identity." Eco goes on to say that fascism takes this lack of identity and fills the void with nationalism. While this is certainly true, from average Trump supporters all the way down to Cesar Sayoc and Robert Bowers, Eco never identifies the cause of this deprivation.³ The contextless nostalgia of our present offers an entrée into diagnosis–Bowers and others like him, while certainly insane, aren't so far removed from society as to be immune to its mores.
This new form of nostalgia, this amalgam of distorted realities, functions as both an escape hatch from our present existential void–a void of unmeaning, a loss of stakes–and one of its root causes. This new, fundamentally false, cultural memory is a product of our present zeitgeist. It's born of an influx of information and static confusion, one created by a society so materially comfortable that it's primarily concerned with artistic and aesthetic trends, with manufacturing meaning. The loss of stakes, however, can be traced back to the 1970s.
Following the Vietnam War and the Strategic Arms Limitation Talks (SALT), the U.S. found itself in a peculiar position. After nearly 40 years of perpetual war, we lacked an enemy to align ourselves against. A malaise set in, one that would typify the 1970s. Then, in 1983, Ronald Reagan offered the American people a respite from having to define themselves by anything other than what they are not. He declared the Soviet Union an "evil empire," rekindling Cold War rhetoric which had long since burnt out. Announcing this a few years after signing a non-proliferation treaty with the Soviets probably felt strange to anyone paying attention, but it didn't matter. We had an enemy again.
But was the Soviet Union truly our enemy or one recreated by spiritual necessity? Manufactured animosity and organic threats converged at a single point. For Reagan's part, all he did was stir up past resentments, but his demagoguery wasn't feeding some Weimar-esque yearning for a return to greatness, but a nostalgia for dire consequences. Because the method and end result are similar—a monolith enemy is created onto which a society can project its fears—this distinction can feel unimportant. But, this marked a significant change.
America's enemies were no longer an existential threat. They were created as convenient scapegoats for economic and political turmoil. The recession of 1973, the OPEC oil embargo, and the 1979 energy crisis, while not unserious, paled in comparison to the socio-economic climates that spawned the original iterations of fascism. The U.S. economy was down, sure, but there was no question as to where the seat of global power resided. Still, at the quotidian level, lines at the pump and the rapid decrease in factory jobs were panic-inducing. If we take this moment to be the birth of American fascism, the moment in which we became "constitutionally incapable of objectively evaluating the force of [our enemies],"⁴ then it represents a reversal of what happened in the Weimar Republic. Instead of a fascism born out of economic powerlessness and spiritual fervor, ours is the result of a spiritual drought created by material excess.
Convergence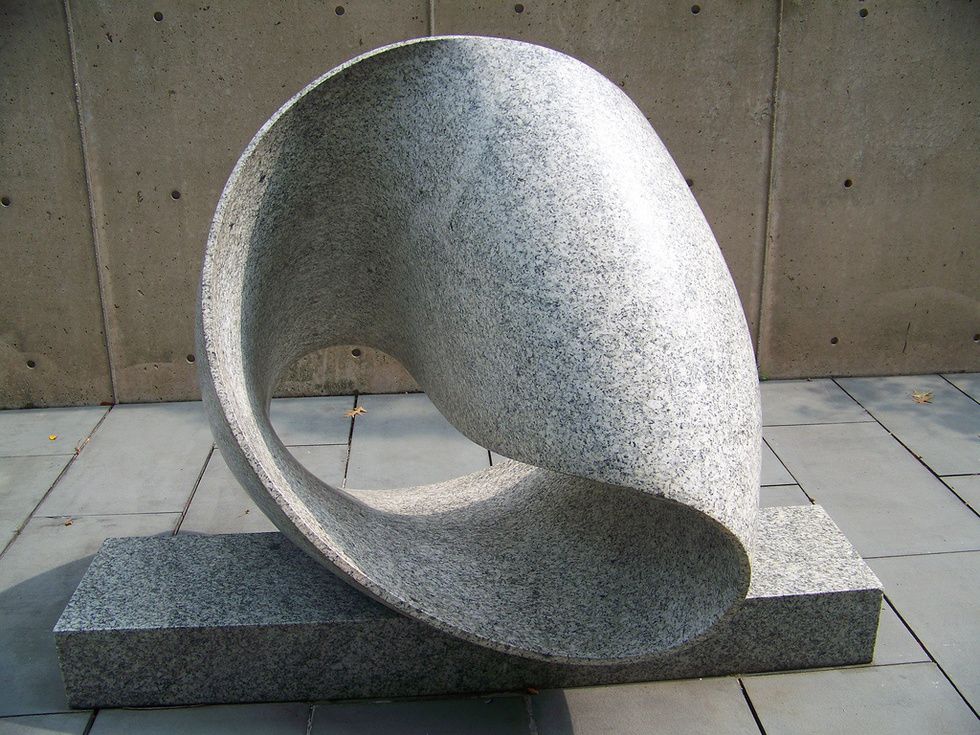 On an individual level, it's hard to even differentiate Robert Bowers from the likes of Steven Paddock. Sure, Bowers is racist and anti-Semitic, but this is just a variation on the theme of the deranged lone gunman. If one steps back and looks at the furor in the stands at Donald Trump's rallies or at the violence in Charlottesville last year, however, it becomes impossible to miss this creeping trend, conservatism fading in the rearview as our society pushes ever rightward. But why?

If an individual suicide is an escape from life, an assertion that death is preferable to the anguish of everyday existence, then fascism, the societal suicide, must be an escape of the same order. At this point, it's clear that our sprint towards authoritarianism comes from our society's collective yearning for stakes, for meaning. There's no great existential threat, so we look to our leaders to manufacture one. But fascism is European. Its great figures have been dead for nearly a century. It's foreign, an anachronism. It doesn't make sense until one considers our present infatuation with nostalgia. Not nostalgia as feeling but as concept, as aesthetic. American neo-fascism is the point at which nostalgia for stakes and loss of context converge. Today's fascist is one who rifles through an ephemeral past, one he never really experienced, searching for an enemy that he's not only ill-equipped to assess, but that doesn't exist in any meaningful sense.
For those who feel disenfranchised by the end of history (or late capitalism or neoliberalism, whichever buzzword one assigns it), the options are limited. For reasonable people, it's a choice between participating in society or being forced to its margins. The neo-fascist avoids both options entirely, shirking nihilism and resignation. Instead, he dives head first into the shallow pool of contextless nostalgia, attempting to plumb the depths of history without realizing he's splashing around in a puddle. It's a frenetic and palsied search for a transgressive idea with which to define his world and by extension, himself. Robert Bowers is insane, yes. But the massacre he committed is simply a fringe response to a mainstream problem.
Donald Trump and the Fascist Urge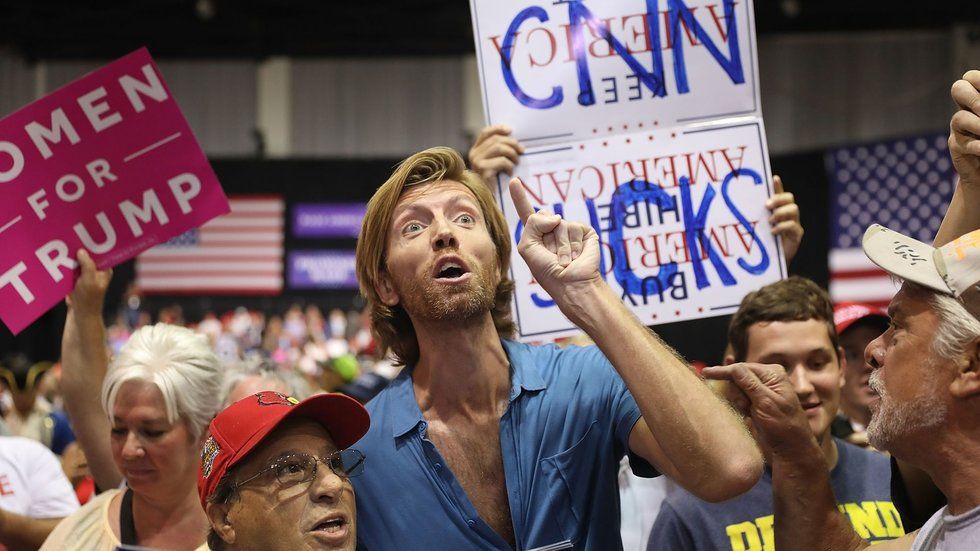 Axios
If Robert Bowers is a fascist, then what do we make of Donald Trump, whose rallies and policies embolden Bowers and those like him? This question has been on the tip of the media's tongue for three years, a veritable op-ed monsoon raging on both sides of the political aisle. It's here where Jean Baudrillard's idea of media as Möbius strip⁵ becomes relevant. Is Donald Trump a fascist? In this age of constant transmission, of signs and symbols ad infinitum, the answer and question morph into one. The answer is yes because we're asking. The harder pill to swallow is that we're asking because we want it to be true.

If a contextless nostalgia for stakes is the spiritual issue of our time, then it's preposterous to assume that it only affects the 42% of Americans who support Donald Trump. The other 58%, (liberals, socialists, some civility-obsessed conservatives) just manifest their yearning in a different way. The media frenzy surrounding Trump's campaign–the comparisons to Hitler, the endless, dizzying video coverage of his rallies and speeches–serves this latent desire. The mainstream media's posturing against Trump, their denouncing him as fascist, served only to legitimize him as such.
The #Resistance, the anti-fascists, the op-eds from supposed Trump staffers quietly opposing him from inside the White House, all work in service of the neo-fascistic lunge. The liberal outrage at Trump simply fulfills the desire for stakes in reverse. Instead of supporting Trump and accepting a manufactured enemy (immigrants, Jews, whomever), the anti-fascist (even linguistically the term anti-fascist, by virtue of its existence, seeks to build Trump into that enemy) wills him into being that thing by virtue of the anti-fascist's constitutional need for something to define himself against. Thus, simultaneity is achieved. Trump is a fascist not because of his racism or demonstrative hand gestures, but because both his supporters and detractors alike have willed him into the role.
Unfortunately, we're rapidly approaching a time in which the hows and whys lose their importance. Acts of terror, like Robert Bowers' attack, cut through the mediated blur and give us an honest glimpse at the stakes we're clamoring for, that we claim, by virtue of our actions, to need. In those moments the romance of crisis fades. With the rise of a Neo-American Bund, the regularity of racist and xenophobic sentiments and policy decisions, and the attempted suppression of the press, this once contextless urge is transformed into a frightening reality. Still, considering the The Tree of Life massacre already feels old, tired, like a relic of the past, it seems unlikely that this, or any one moment, will be enough to snap us from our nostalgic impulse and back into the present. It feels as though we're stuck in circumlocution, doomed to grasp for stakes until we conjure them in some perverse alchemical procedure.
Footnotes:

1. While a more accurate representation of Eco's point would include in it the idea of "heroic death," it feels safe to call this a death drive nonetheless. Suicidal ideation, however sublimated, is still suicidal ideation.
2. One that immediately comes to mind is Gavin McInnes, the leader of the Proud Boys, a far right group that was recently videotaped mercilessly beating protesters on the Upper East Side of Manhattan.
3. He also never attempts to. His piece on Ur fascism was written in 1995 and would have had to have been incredibly prescient to stay entirely relevant today.
4. Ur-Fascism, Umberto Eco, 1995
5. The Möbius strip, while constantly turning over itself, only has one side. In Baudrillard's view it's a perfect metaphor for binary or dichotomy (of ideals, information what have you), of which he believes(ed) no longer exist in modern society. It's a means of illustrating how information is constantly conflated.
Matt Clibanoff is a writer and editor based in New York City who covers music, politics, sports and pop culture. He currently serves as Lead Editor for Gramercy Media. His editorial work can be found in Inked Magazine, Pop Dust, The Liberty Project, and All Things Go. His fiction has been published in Forth Magazine. -- Find Matt at his website and on Twitter: @mattclibanoff
It was an election night of firsts.
While the midterm elections didn't bring the overwhelming blue wave Democrats had hoped for, they managed to win an important moral victory, electing several representatives from demographics that had never before been represented in Congress.
In the 2018 midterms, the U.S. elected its first Muslim congresswomen, Ilhan Omar of Minnesota and Rashida Tlaib of Michigan, both Democrats. Kansas and New Mexico elected the nation's first Native American women to join congress, Democrats Deb Haaland (KS) and Sharice Davids (NM). South Dakota and Maine elected their first female governors, Tennessee and Arizona sent women to the Senate for the first time, and Massachusetts and Connecticut elected their first-ever black women to the House. These milestones are joined by America's first lesbian mom in congress (Angie Craig, Minnesota), the first openly gay man elected as a state's governor (Jared Polis, Colorado), and the youngest woman ever elected to Congress, twenty-nine-year-old Democrat Alexandria Ocasio-Cortez (NY).
As NPR reports, "record numbers of Native Americans, Muslim Americans and women, including many women of color, ran for office in 2018. A 'rainbow wave' of LGBTQ candidates also sought office. And after the ballots were cast, all those groups notched notable firsts."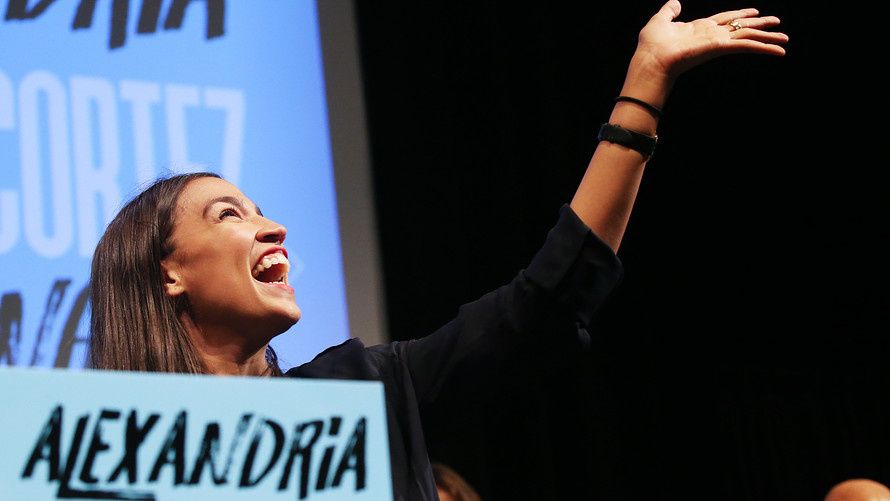 Alexandria Ocasio-CortezMarketWatch
These candidates can likely thank a record turnout by women and young people for their victories. The polls found that voters under 30 favored Democrats by a 35-point margin over Republicans, compared with an 11-point margin in 2014, and women chose the Democratic Party by 19 points — the largest margin in the history of US midterms — compared with their margin of four points in 2014, according to network exit surveys from CNN.
Despite these Democratic victories, Trump can take comfort in the fact that Republicans managed to retain control of the Senate, exposing an America deeply divided. As CNN points out, the midterm results "underscored a political and cultural gulf among diverse and affluent liberals living in big cities and their suburbs and the mostly, white, working class and rural conservative bloc of voters for whom Trump remains an iconic figure." The midterm elections proved that the extreme polarization of political leanings, to which many attribute Trump's 2016 election, are still alive and well in America.
But even with consistent support from his base, this new influx of progressives to Washington spells bad news for the Trump administration, as Democrats are prepared to closely scrutinize Trump's policies on immigration, education, and healthcare. But progressive leaders have also made it clear that they don't plan to immediately pursue impeachment, as former House Majority leader Nancy Pelosi said that a call for impeachment "would have to be bipartisan, and the evidence would have to be so conclusive."
Despite this, Trump has already begun threatening Democrats with retaliation if they move to investigate him, tweeting:
If the Democrats think they are going to waste Taxpayer Money investigating us at the House level, then we will likewise be forced to consider investigating them for all of the leaks of Classified Information, and much else, at the Senate level. Two can play that game!
— Donald J. Trump (@realDonaldTrump) November 7, 2018
Senate Majority Leader Mitch McConnell (R-Ky.) has also picked up this defensive tune, telling reporters Wednesday morning that he cautioned Democrats against engaging in "presidential harassment."

In response, Democratic Rep. Jerrold Nadler, the likely leader of the House Judiciary Committee, cautioned Republicans that the election was about accountability for Trump. "He's going to learn that he's not above the law," Nadler said.
Brooke Ivey Johnson is a Brooklyn based writer, playwright, and human woman. To read more of her work visit her blog or follow her twitter @BrookeIJohnson.
Trump has expressed his intention to repeal the 14th amendment.
President Trump's latest attack on immigration targets the children of undocumented persons by threatening to nullify the writ of birthright citizenship, also known as the 14th Amendment. Legislatively, this is nearly impossible and unheard of; but, most damningly, its patent ridiculousness is alienating both sides of the aisle.
While fatuous celebrity rants may err in understanding constitutional law, as was the case of Kanye West's Twitter fodder to "abolish" the 13th Amendment, a United States President's defective understanding of the constitution is as alarming as it is shameful.
But on Wednesday Trump once again aimed his tweets directly at his blind spot for facts, underscoring that he's impenetrable to shame. He claimed that "so-called Birthright Citizenship...is very unfair to our citizens. It is not covered by the 14th Amendment because of the words 'subject to the jurisdiction thereof."
The tweet was precipitated by an interview with Axios on HBO, which was released on Tuesday. Trump evinced his ignorance on constitutional law by stating, "It was always told to me that you needed a constitutional amendment. Guess what? You don't." Convinced, he added, "You can definitely do it with an act of Congress. But now they're saying I can do it just with an executive order."
No, of course he can't. In brief, the U.S. policy of jus soli dictates that an individual has a right to citizenship in the country he/she is born. This "Citizenship Clause" is codified in the 14th Amendment, which reads, "All persons born or naturalized in the United States, and subject to the jurisdiction thereof, are citizens of the United States and of the State wherein they reside." Depending on your interpretation of the constitution, no matter if you see it as elastic or fixed, legal precedent set by the U.S. Supreme Court in 1898 has upheld the Citizenship Clause as we know it.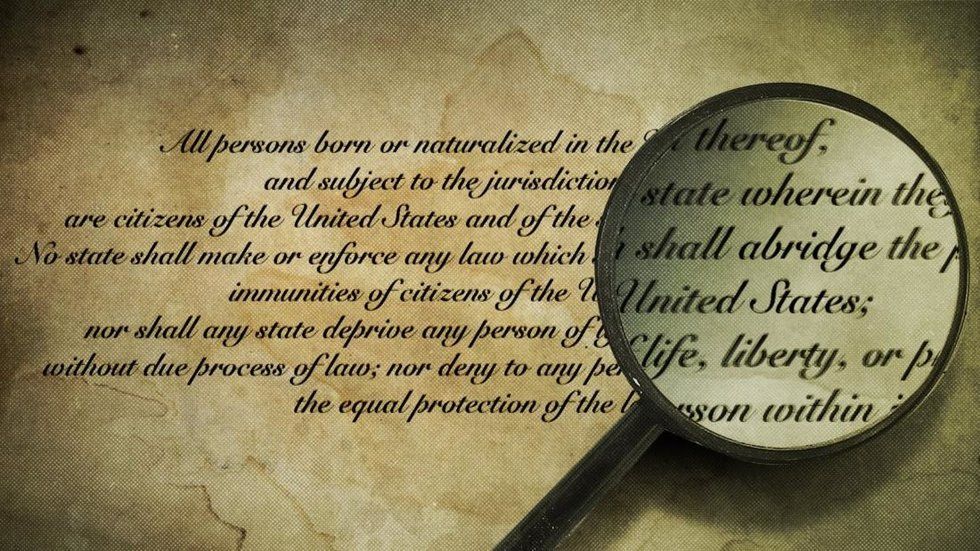 CNN
Trump went on to misattribute the "law of soil" as a singularly American mistake, stating, "We're the only country in the world where a person comes in, has a baby, and the baby is essentially a citizen of the United States for 85 years with all of those benefits." That's incorrect; over 30 other nations recognize birthright citizenship. "It's ridiculous. It's ridiculous. And it has to end," Trump went on.

Of course, rudimentary awareness of American history reminds us that constitutional amendments are complex pieces of legislation which are subject to checks and balances. If President Trump truly believes he can solely command an amendment change, House Speaker Paul Ryan clarified in a radio interview that he "obviously cannot do that." In fact, Ryan spoke on behalf of all conservatives as fully dissenting from Trump's views.
"You obviously cannot do that. You cannot end birthright citizenship with an executive order. We didn't like it when Obama tried changing immigration laws via executive action, and obviously as conservatives, we believe in the Constitution," Ryan told WVLK radio. "I'm a believer in following the plain text of the Constitution, and I think in this case, the 14th Amendment's pretty clear, and that would involve a very, very lengthy Constitutional process." Ryan added, "I believe in interpreting the Constitution as its written."
With midterm elections approaching, Trump's turgid misrepresentations of immigration law can only be in hopes of rallying votes from anti-immigration supporters and encouraging strife between republicans and democrats. Dem. Sen. of Virginia, Mark Warner said, "This is simply an attempt for Donald Trump, who wants to do anything possible to bring back fears around immigration, to use that as a political tool in this last week before the election."
He adds, tellingly, "This is again, where a President's words matter. The Constitution is quite clear that no one, including the President of the United States, is above the law."
Indeed, the President's stream of inflammatory rhetoric only serves as a distraction from his unfulfilled promises and his administration's failings. For instance, two new studies reported by The New York Times indicate growing anti-Trump sentiments in the top GOP district, suggesting that voters are alienated by "endless lies and hate-mongering." Greg Sargent at The Washington Post adds, "One likely answer is that the story Trump has told about the economy - and the country - just isn't resonating in many of these districts."
That Trump took to Twitter to repudiate Paul Ryan's reality check is par for the course, as was his ad hominem attack questioning Ryan's credentials to comment on birthright citizenship.
Meg Hanson is a Brooklyn-based writer, teacher and jaywalker. Find Meg at her website and on Twitter @megsoyung.
Brett Kavanaugh is now a Supreme Court Justice.
Brett Kavanaugh has been confirmed by a margin of 50-48.
If you're like me and thought Brett Kavanaugh's alleged presence at a gang rape back in the 80s was going be the final nail in the coffin regarding his nomination, sorry, you were wrong. As of this afternoon, Kavanaugh has been nominated to the Supreme Court, replacing retiring Justice Anthony Kennedy, with a final vote of 50-48. Key swing voters, like Joe Manchin III, Susan Collins, and Jeff Flake all voted yes, with the rest of the Senate, save for Lisa Murkowski, voting along party lines.
With this confirmation, the American people can put the myth of the "principled" Republican to bed. Liberals tend to fetishize Susan Collins' bipartisan record because she's pro-choice, but during the votes that have shaped American history *cough* Iraq War *cough* she's always voted with her party. Her decision on Kavanaugh was par for the course. Joe Manchin III and Jeff Flake's votes weren't particularly surprising either. The former, while technically a Democrat, votes with Trump over 60% of the time. The latter, who asked for an FBI investigation but didn't seem to care that the alleged victim was never questioned, was just pleased he got to pretend he had integrity for a few minutes before voting yes. Rather than go on a lengthy diatribe however, I've decide to publish a list of all 50 Senators who voted to confirm the newest member of the Supreme Court. The midterms are on November 6th.
Joe Manchin III D-W.Va
Lamar Alexander R-Tenn.
John Barrasso R-Wyo.
Roy Blunt R-Mo.
John Boozman R-Ark.
Richard M. Burr R-N.C.
Shelley Moore Capito R-W.Va.
Bill Cassidy R-La.
Susan Collins R-Me.
Bob Corker R-Tenn.
John Cornyn R-Tex.
Tom Cotton R-Ark.
Michael D. Crapo R-Idaho
Ted Cruz R-Tex.
Steve Daines R-Mont.
Michael B. Enzi R-Wyo.
Joni Ernst R-Iowa
Deb Fischer R-Neb.
Jeff Flake R-Ariz.
Cory Gardner R-Colo.
Lindsey Graham R-S.C.
Chuck Grassley R-Iowa
Orrin Hatch R-Utah
Dean Heller R-Nev.
John Hoeven R-N.D.
Cindy Hyde-Smith R-Miss.
James M. Inhofe R-Okla.
Johnny Isakson R-Ga.
Ron Johnson R-WIs.
John Kennedy R-La.
Jon Kyl R-Ariz.
James Lankford R-Okla.
Mike Lee R-Utah
Mitch McConnell R-Ky.
Jerry Moran R-Kan.
Rand Paul R-Ky.
David Perdue R-Ga.
Rob Portman R-Ohio
Jim Risch R-Idaho
Pat Roberts R-Kan.
Michael Rounds R-S.D.
Marco Rubio R-Fla.
Ben Sasse R-Neb.
Tim Scott R-S.C.
Richard C. Shelby R-Ala.
Dan Sullivan R-Alaska
John Thune R-S.D.
Thom Tills R-N.C.
Pat Toomey R-PA
Roger Wicker R-Miss.
Todd Young R-Ind.
Matt Clibanoff is a writer and editor based in New York City who covers music, politics, sports and pop culture. He currently serves as Lead Editor for Gramercy Media. His editorial work can be found in Inked Magazine, Pop Dust, The Liberty Project, and All Things Go. His fiction has been published in Forth Magazine. -- Find Matt at his website and on Twitter: @mattclibanoff
The Senate will hold the final vote as early as Saturday
Judge Brett M. Kavanaugh's chances of landing his Supreme Court nomination reached new heights Friday as the Senate narrowly voted to limit debate and move to a final vote.
The procedure, known as cloture, resulted in a 51-49 vote that saw the majority of senators following party allegiances. Two surprising exceptions were Republican Lisa Murkowski from Alaska who voted 'No,' and Democrat Joe Manchin III from West Virginia who voted 'Yes.' Murkowski's vote is surprising given her FiveThirtyEight "Trump score" of nearly 83%, which is the percentage of how often she votes in line with the president's position on any given issue. Manchin's position is less surprising when you consider his 61% score.
Keep reading...
Show less
Some people do the right thing. Others do the easy thing.
In 1957, John F Kennedy won the Pulitzer Prize for his book Profiles in Courage, a biography focused on eight Senators who served their country with distinction. These men were legislators who stood for their beliefs against overwhelming opposition and JFK's writing about them comes with the understanding that America is better for their stubbornness. It's in this spirit that we've compiled a list of six current members of Congress in a modern (very abridged) take on JFK's famous book. Three of these members of Congress are deserving of their very own Profiles in Courage, and their acts while in office have been nothing short of patriotic. The other three...not so much.
Keep reading...
Show less