Debt collectors often prey on creditors' ignorance.
Debt collection is a whopping $11.5 billion industry, and around 28% of Americans currently owe money and are being sought out by a third party debt collection agency, according to the Bureau of Consumer Financial Protection (BCFP).
Debt collectors often prey on creditors' ignorance. In 2018 alone, the Federal Trade Commission (FTC) banned 32 companies and individuals from ever working in debt collection again for malpractice. The best course of action when you first become late on a payment is to make sure you know the laws and your rights when it comes to handling debt collection.
A debt collection agency is a separate third party from the original creditor to whom you owe money. At some point of time (usually no sooner than 90 days), creditors often turn over unpaid loans to the debt collector to pursue the customer in an attempt to receive payments. Debt collection agencies often buy out a portion of the unpaid loan from the creditor, or they may receive a percentage of the money if and when it is paid.
Debt collection is a civil, not criminal matter. This means the police will not get involved, and you will not go to jail for failure to pay on loans.
What to Do First When Contacted by a Debt Collector?
First, get the information validated with the collector in writing and make sure it is something you truly owe. Also verify that it is for the correct amount (take note that sometimes debt collectors offer a discounted payment if you pay in full).
Initial Contact
The majority of debt collection agencies have an agent reach out by phone for the first contact, even before mail. No matter what, make sure not to say anything that can be considered an admission to owning the debt during this call.
Do not give out any personal info—they will ask for it, but you don't have to answer their questions.
Get as much information from the caller as you can, including their name, the agency they work for, their address, and phone numbers they can be reached at.
Always ask the caller to send you a written statement regarding what they say you owe. If they ask for your address, do not give it out. A genuine debt collector would already have that info. By law, the debt collector is required to send this written notice within 5 days of contacting the debtor.
Keep a log of every call you receive along with any documentation from debt collectors, and be sure to include the date, time, and any pertinent information from the call for your protection.
Know Your Rights
Consumer debt collection agencies have been known to be aggressive to get their "sale," but laws protect the rights of consumers in regards to debt collection.
The Fair Debt Collection Practices Act (FDCPA) governs the behaviors and actions of third-party debt collectors attempting to collect payments on behalf of a creditor. Under this law, debt collectors are in violation of law if they do any of the following:
Debt collectors are limited in the hours they can reach out to the debtor. They cannot call you before 8 a.m or after 9 p.m unless an arrangement has been made with the debtor.
Initially, debt collectors can attempt to make contact with a debtor through their place of employment. However, either a verbal or written statement telling the collector to stop contacting you at work barres the debt collector from reaching out to you through your place of employment again.
You can also request the collector stop calling your personal phone. This must be submitted in a written request to be upheld. (Tip: send this request by certified mail).
Debt collectors are allowed to reach out to known contacts of the debtor to try and obtain their contact information. However, it's wise to note that legally they cannot discuss what they need the information for or even the fact that they are a debt collector. Additionally, debt collectors are only allowed to reach out to third-parties as such one time each.
Debt collectors are prohibited from using any means of harassment to collect on a bill. They can not make any threats such as arrest or bodily harm, and they also are barred from using obscene language.
Debt collectors cannot threaten to garnish wages without the presence of an active judgement (court order) against you. Likewise, they cannot threaten to sue you without the intent and therefore proof to go through with it.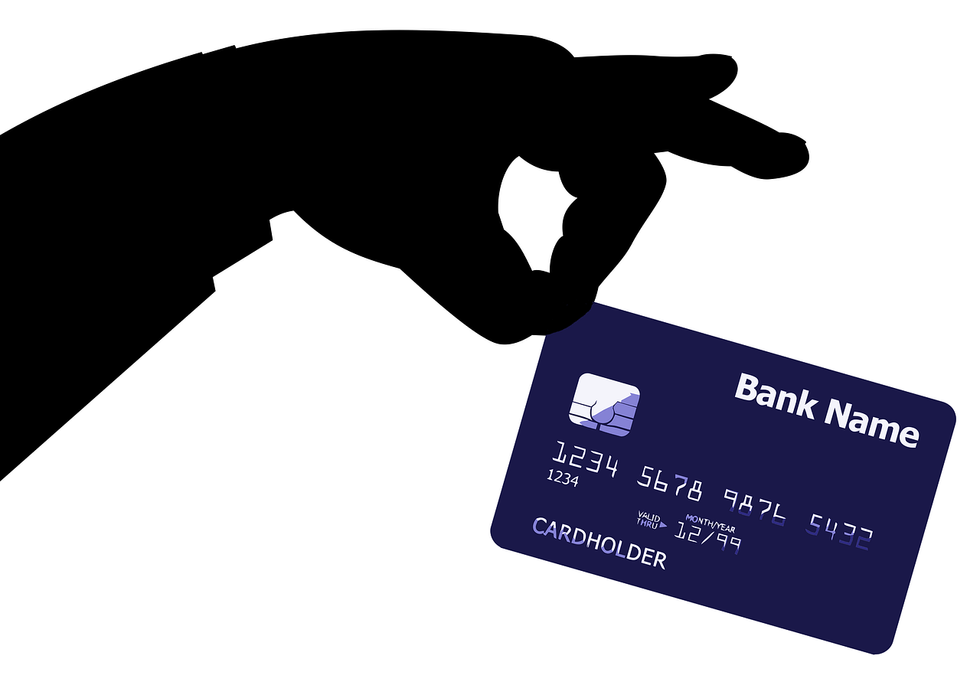 Statute of Limitations
Under state laws governing statute of limitations, creditors and debt collectors have a limited amount of time to file a lawsuit to recover a debt.
In most states, debt collectors can still attempt to collect on a debt after the statute of limitations; however, they have no legal recourse to sue you.
It is important to note that the court doesn't keep track of statute of limitations. This means that a debt collector may still attempt to sue you after the statute of limitations expires. If a debt collector attempts to sue after the statue of limitations expires, it is your responsibility to know and provide this information to the court.
The time period for statue of limitations varies by state. Typically most states range from three to five years, but some go as high as ten or fifteen. This differs entirely from the timeline that a collections bill stays on your credit report, which is typically seven years.
Resources
The Consumer Financial Protection Bureau (CFPB) has sample letters for use when corresponding with debt collectors, which you can find here.
For specific laws in your state, contract your Attorney General's office. If you believe a debt collector has either violated laws or made false claims against you, you can file a complaint with the CFPB, FTC, and the Better Business Bureau.
Keep reading...
Show less
With consumer debt hovering around $14 trillion, more of your peers are in debt than you probably think.
Outrageous medical bills, soaring college loans, and all the other emergencies in life can contribute to mounting credit card debt. That's why more Americans every day are looking to Consolidated Credit, a non-profit organization that helps pull people out of debt.
They've helped over 10 million people on average reduce their total credit card payments by 30-50%.
By working to lower your monthly payments and reduce the interest rate, the service is a no-brainer for anyone struggling with debt.
Their debt counseling services and customer service are unparalleled; those who've gone through the process of trying to manage their debt know it's tough and can't find anything that grants them more relief than Consolidated Credit.
Here are what just a few of their customers have to say about the convenient service.
"We have paid off $250k"
"My husband and I were at a point of stress, fights, and felt like we were drowning. Because of this company we are now breathing easier and making more responsible financial decisions.
By the end of our five year term (3 years in already), we will have paid off nearly 250K in debt!! I recommend them to anyone and everyone struggling." - Stacie K.
"I cannot say enough good things"
"Our [Debt Consolidation Counselor] was knowledgeable, professional, comprehensive, kind, and answered all my questions in a PATIENT AND THOROUGH context. I cannot say enough good things about [our counselor]." - Dave C.
"Very grateful for the help and peace of mind."
"I am very grateful for the help and peace of mind the Consolidated program has given me. Life can be financially overwhelming at times. It is very satisfying to have a program that puts one back on the road to financial security. Thank you, Consolidated Credit!" - Carol G.
"It becomes easier and easier"
"There is light at the end of the tunnel. I was struggling with overwhelming debt and did this as a last attempt. They definitely drilled into me that I was not being responsible, which I wasn't. After everything is set up it becomes easier and easier." - Joseph M.
"Consolidated Credit came to the rescue."
"Almost there!!! I was totally buried in debt but CC came to the rescue. I am now ONLY THREE MONTHS away from being free of seven credit card payments! CC is a God-send." - Deb F.
In some circumstances, you need to rely on credit cards. When you feel like you're relying on credit cards too much, it's time to rely on Consolidated Credit. They make it easy to get on top of your finances and not only get out of debt, but stay out of debt.
Check them out to see how they can help you.