We've all been there. You were gifted a dumb present that you'll never in a million-zillion years ever use and you're too polite to tell anyone any differently. It sits at the bottom of your drawer for months, then years. And when you finally feel like enough time has passed, you can throw it out in good conscience.
A return is almost always out of the question. Plus, gift givers don't often include a return receipt, and we all know we wouldn't dare ask for one. I'd rather admit to a crime than confess I don't like a gift - how insulting to the gifter's sense of aesthetics.
And-hey, I have limited drawer space. Who can keep these unwanted gifts for six months when there isn't any space for them? I hate clutter, and unwanted gifts are just that.
This year, I am making an effort to swiftly remove any unwanted gifts from my house without hurting anyone's feelings…and potentially benefiting others. As the old saying goes, one man's trash is another man's treasure. And thank goodness for that.
From the The Guardian:
"According to research published this week by the consumer body, one in four people (24%) received an unwanted or unsuitable gift for the Christmas of 2021. Meanwhile, a separate study by the personal finance comparison site Finder said £1.2bn was wasted on unwanted Christmas gifts each year."
Come to terms with the fact that you will never use that gift and follow these quick tips to offload those unwanted gifts:
Donate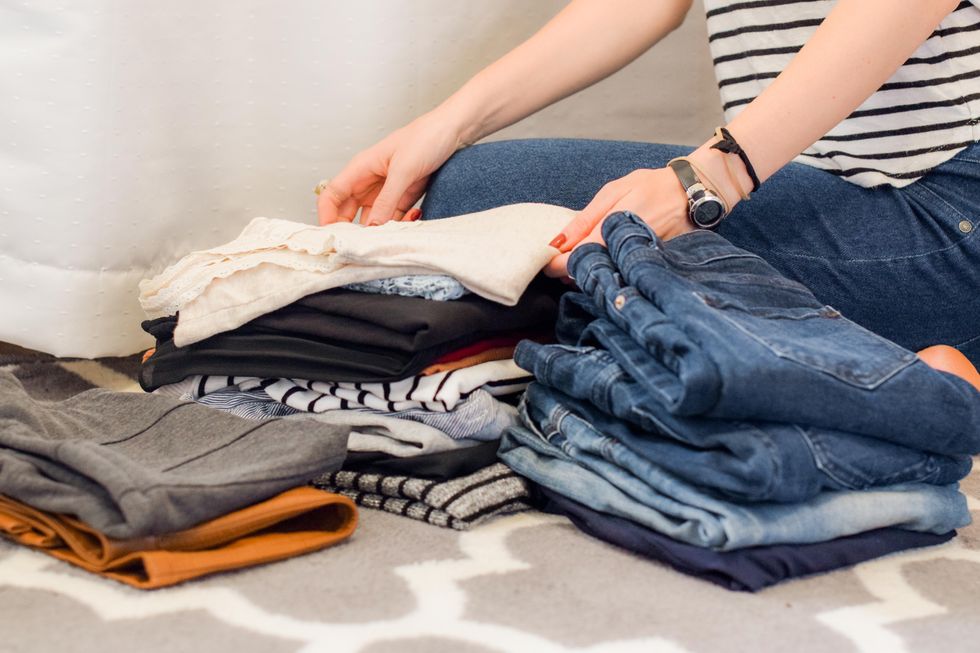 Sarah Brown via Unsplash
The most obvious choice for those unwanted pairs of mud-green sweat socks and that same fluffy robe you get every year from your Aunt Judy is to donate them. Just round up everything you don't want and Google the donation center closest to you.
This is also a fantastic excuse to purge your closet of that pile of stuff you've been meaning to get rid of. A few bags of give-away-clothes will get your spring cleaning out of the way early.
Sell Them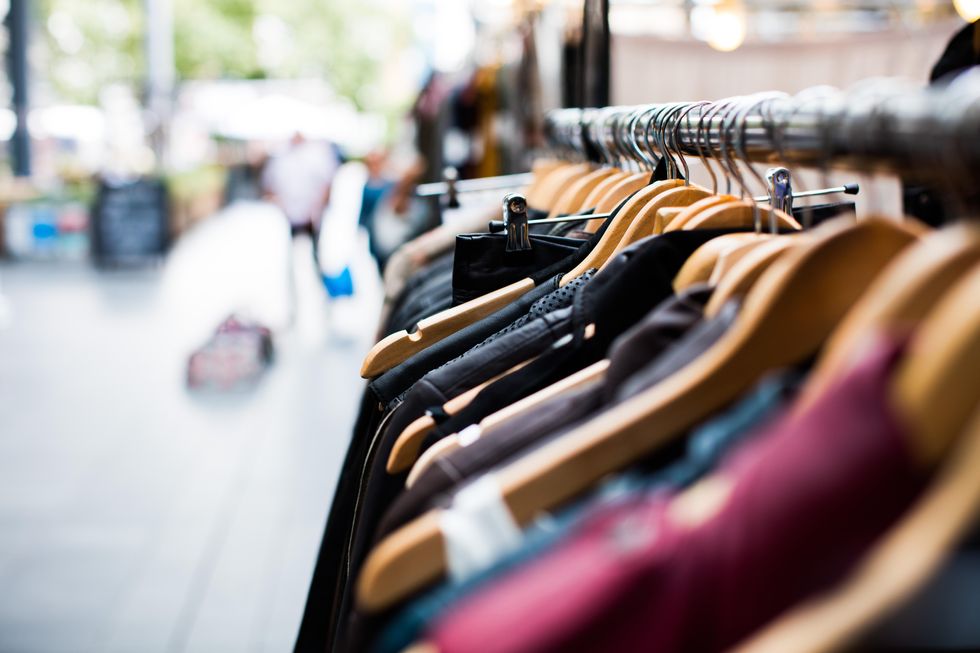 Artificial Photography via Unsplash
Resale websites are all the rage right now. If you got a pair of pants that don't fit or a sweater that isn't your style, resell them on a website dedicated to just that. Sites like Poshmark, Mercari, and DePop are known for selling those trendy pieces of clothing you barely used.
Thrifting has never been hotter. Hop on the trend while people are constantly perusing sites for the hottest deal. Then reward yourself for being so virtuous, by dropping the cash on some fabulous things you'll actually wear!
Re-Gift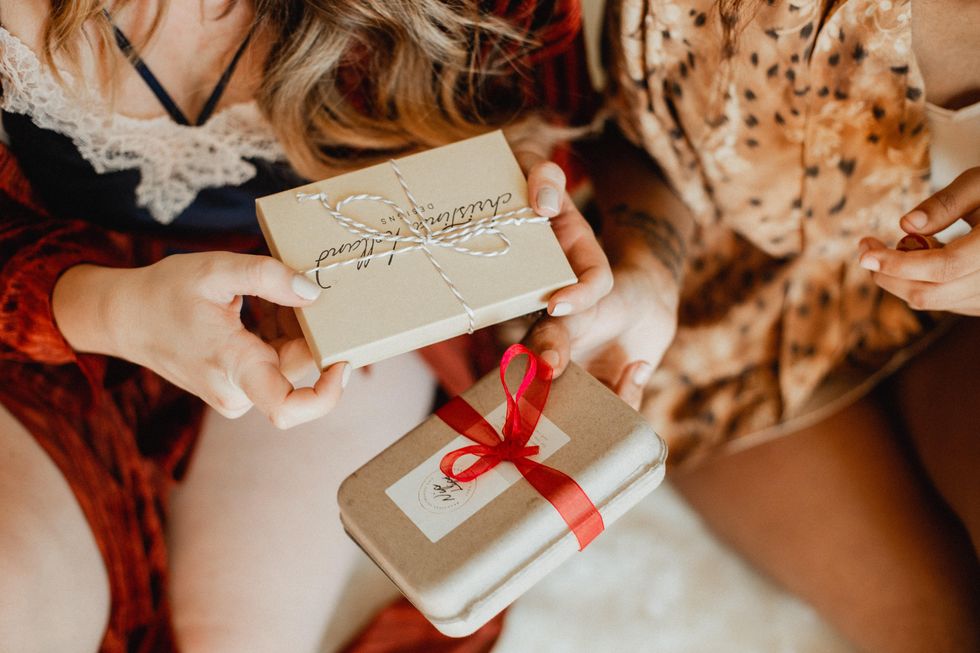 Jackie S via Unsplash
If you got something that you think one of your friends or family can benefit from, why not give it to them? There's no shame in revealing that it was a gift and you don't want it anymore…as long as you aren't re-gifting to the person who gave it to you!
Or, keep the gifts to re-gift at a later date. You never know when you're going to need a last minute gift. You'll thank yourself later.
Attempt a Return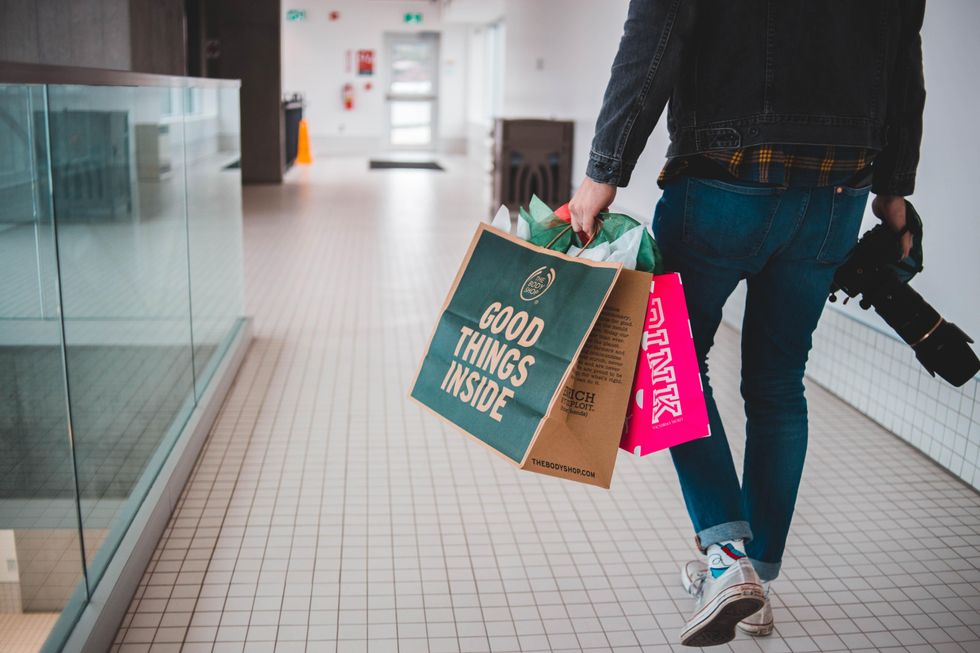 Erik McLean via Unsplash
If your item still has a tag, you can make a valiant effort to return to the store. If you can make your case, many stores won't want to fight you on it. They may be forgiving and grant you store credit at the very least.
Keep reading...
Show less
Ortega's found it difficult to live up to his revolutionary ideals now that he's in charge.
Following years of occupation under Napoleon's armies during the Peninsular War, the Spanish Empire was severely crippled. In the decades that followed, many of Spain's colonies, emboldened by their years of self-governance during the Napoleonic wars, began splitting off and declaring independence. For Spain, the 19th century was marked by a decline in influence in the geopolitical sphere and the end of their status as a colonial power. The culmination of this decline was the Spanish-American war, in which Spain lost Puerto Rico, Cuba, the Philippines, and Guam to the United States. More importantly however, the end of the 19th century transformed the Western Hemisphere. The United States, not Spain, was now the leader on this side of the Atlantic, and while the U.S. didn't outright conquer the Central American nations (all of which were Spanish possessions until the mid 19th century) U.S. presence in the region was definitely felt.
Almost immediately following the Spanish American war, the United States found itself embroiled in conflicts all over Central America and the Caribbean, in what was later dubbed the Banana Wars. Perhaps more so than any other country, Nicaragua faced the full force of American intervention, being occupied virtually uninterrupted from 1898 to 1934, when the Great Depression forced the U.S. to pull its troops. This period of occupation saw U.S. soldiers clashing with the rebel forces of Augusto C. Sandino, also known as the Sandinistas. Following the withdrawal of the U.S. marines, Sandino was assassinated by Anastasio Somoza García, and the Somoza dynasty, a dictatorial regime that would rule Nicaragua until 1979, was born.
Like most dictatorships, the Somoza regime was rife with corruption and ultimately unsustainable. Starting in the early 1960s, the Sandinista National Liberation Front, named after Sandino's 1930s Sandinistas began openly opposing the Somozas. As these new Sandinistas began fighting a guerrilla war against the American-backed Somoza government, Daniel Ortega and his brother Humberto worked to consolidate the various anti-Somoza factions. Ultimately the revolution was successful, and the socialist Sandinistas took power in 1979.
Many businesses left Nicaragua for greener pastures, sensing that their profit margins were about to shrink. In response to their declining influence in the region, the U.S. government backed a conservative guerrilla group known as the Contras, who waged open war on the Sandinista government, murdering civilians and committing terrorist attacks throughout the country. The conflict reached a climax during the elections of 1990, when the U.S. government donated millions to Daniel Ortega's political opponent Violeta Chamorro. This was the first free election since the Sandinistas gained power, but ironically it was plagued by foreign intervention and assassinations. Violeta Chamorro went on to win the presidency, ending the Sandinista regime. Many political commentators speculate that the Sandinistas failed because Nicaragua's civilian population feared the Contra War wouldn't end until the Sandinistas were ousted from power.
Still, many of the socialist reforms put in place during the 80s were already in effect, and despite the gripes of wealthy industrialists, many people in Nicaragua were happier with their new lives. Some formerly wealthy people, like Luis Montoya Carrion, had even embraced the socialist cause. Before the revolution in 1979, Carrion had servants and chauffeurs. After, he began to "accept the fact [he] has to put [his] own case of Coke in the car." Carrion states that while there are still rich people and large businesses in Nicaragua, "the freedom to do whatever you want to your workers" is thankfully gone. Before the election in 1990, the culture of Nicaragua was shifting towards egalitarianism.
In recent years however, it's been a different story. The idealism of the Sandinistas has been all but drained from Nicaraguan society. When running in the 2006 presidential election, Daniel Ortega partnered with former Contra leader Jaime Morales Carazo in a move which Ortega claimed was designed to heal the divide. He also, in a complete reversal of his staunch leftist views, sought foreign investment to spur economic growth. Ortega is now in his third consecutive term as president after amending the constitution to eliminate term limits. Back in April of this year, Ortega's government violently suppressed student protestors using rubber bullets and in the months of unrest that have followed, hundreds of people have been killed. For many Nicaraguans, there's a cognitive dissonance attached to Daniel Ortega; a communist revolutionary repressing youth demonstrations now that he's the president. There is still a large portion of the population that sees Ortega as a hero and a patriot, but others believe him to be corrupt and that his government is exactly like that of the Somozas.
He's also drawn ire from many of Nicaragua's progressives for his very public turn to Catholicism. Instead of featuring the black and red Sandinista flags and overtly marxist taglines, Ortega's 2006 campaign feature pink posters that spoke about "Christianity, Socialism, and solidarity." He also, to the chagrin of liberal and leftist voters, refused to overturn the complete ban on abortion, a law that's still in place. It's extremely tempting to speculate what's caused Ortega to do a complete 180˚. Some believe his wife, who is also the Vice President of Nicaragua, has pushed him towards religion and the far right. Others look at Ortega's $50 million net worth and his newfound penchant for business and believe he's a man who has been thoroughly corrupted by money. There are even some reports that his campaign was financed via the drug trade and that his ties to criminal activity prove him incapable of being the leader Nicaragua needs as the 2nd poorest country in the Western Hemisphere. Perhaps it's a combination of the three, or something else entirely.
What's clear, is that Daniel Ortega no longer represents the revolutionary Sandinistas– the ones who simultaneously inspired the poor to rise up and fight for their rights and rich men like Luis Montoya Carrion to embrace civic responsibility. As the civil unrest grows, Ortega
points fingers
at American interventionism in the press and flat out
denies any responsibilities
for his government's recent crimes, blaming a
"satanic sect"
for the protests. The recent uprisings have seemingly confirmed people's worst fears about Ortega, and leave many wondering about Nicaragua's immediate future. It seems as though it's hard to stay true to the ideals of a revolution after you've won it. That said, Ortega isn't the first to change his political stance after seizing power and more likely than not, he won't be the last.
Keep reading...
Show less