This is an extraordinary scientific achievement, but is it safe?
The average vaccine takes approximately 10 years to develop. There are currently two COVID-19 vaccines (Pfizer/BioNTech and Moderna) that will likely be authorized and released to the public within a year of the discovery of the virus. How can a safe vaccine possibly be developed so fast?
These will be the fastest vaccines ever developed, by a margin of years. The next fastest vaccine ever approved for public use was the mumps vaccine, and that took 4 years.
Unfortunately, that speed has made a lot of people nervous. Will the vaccine be safe? Are they skipping steps? How is this process moving so fast?
According to Pew Research, 77% of Americans think it's very or somewhat likely a COVID-19 vaccine will be approved in the United States before its safety and effectiveness are fully understood.
But regardless of the fear and doubt, we need a vaccine. We are now losing over 2,000 American lives per day to COVID-19. Numerous health experts have warned that this pandemic will not truly be over until we have a vaccinated population.
Part of the fear is related to the mystery surrounding the process of vaccine creation. Almost no one who isn't integrally involved in vaccine development understands how long it takes to create a vaccine or why it takes so long. So to most Americans speed doesn't seem like a feat of modern science, it seems like cutting corners. Here are all the (genuinely not scary) reasons why this vaccine is being developed so much faster than any in history.
Operation Warp Speed
Operation Warp Speed (OWS) is a coordinated government effort to defeat this virus as quickly as possible. It is a partnership between the Department of Defense and the Department of Health and Human services to make resources available to the private companies involved in creating vaccines, testing, and therapeutics for COVID-19. In practice, OWS has focused primarily on the creation of vaccines and has already spent billions ensuring that the vaccine development, manufacturing, and distribution process can move as efficiently as possible.
The US program is bankrolling the development and production of six promising coronavirus vaccine candidates. This has already sped up the process significantly and will likely play an even larger role in the manufacturing process. Medical research of any kind often moves slowly because it's expensive and risky.
Funding is hard to secure, because in order to prove a vaccine is successful (and therefore profitable) you have to have tests, and to do tests, you need money. It's sort of a catch-22 that is only ended when someone decides to make a risky bet.
Betting on vaccines is risky, because if it ends up being unsuccessful (the majority of vaccines never make it to market), that money is just gone. The US government chose to take the gamble.
The US has spent $10 billion through OWS on the most promising vaccine candidates, ensuring they don't have to wait for private funding to move through each phase of the process.
Combining Steps
Many people are concerned that these drug companies are skipping steps in the race to create a vaccine, but what's actually happening is that multiple steps in the process are being done simultaneously.
Steps that are usually done sequentially are being done at the same time. For example, some labs are running combined Phase 1 and Phase 2 human trials or having vaccine development manufacturing facilities ready even before a vaccine is finalized. This increases the financial risk, but not the product risk.
Typically, clinical trials set up their own independent panels of scientists, known as a data safety monitoring board or DSMB, to watch out for safety concerns or early signs of success. But all of the vaccine trials in Operation Warp Speed are sharing a common DSMB. This allows the DSMB to review the data from all the trials from the various vaccines concurrently. That shared data expedites the process and quickly identifies which vaccines are effective and which aren't without wasting time and resources.
Saad Omer, director of the Yale Institute of Global Health, explains that this is not a huge difference. "There's really just a subtle difference in how the trials are run. If the trials were separate, you would publish the full data, and then recruit a new set of participants. For a combined trial, the data and safety monitoring board would look at the interim data and determine whether it's still worth continuing the trial." This continuous monitoring cuts the inefficiencies out of the process without changing the safety standards.
Years of Prior Research
The research stage of vaccine development is often one of the longest. The College of Physicians of Philadelphia states that this exploratory phase "often lasts 2-4 years." Thankfully, much of the research needed for the COVID-19 vaccine had already been done before the novel coronavirus even appeared.
The term "coronavirus" includes a family of several known viruses that cause respiratory tract illnesses that range from the common cold to such potentially deadly illnesses as severe acute respiratory syndrome (SARS), which killed almost 800 people during an epidemic that occurred in 2002 and 2003. After the SARS outbreak, research on coronaviruses increased significantly. So when SARS-Cov-2 or COVID-19 appeared, vaccine work on some of its relatives had already been underway. This gave scientists a significant head start.
Another way in which scientists weren't exactly starting from scratch on this vaccine is thanks to the messenger RNA or mRNA technology. mRNA technology is a completely new vaccine technology that is being used in both the Pfizer/BioNTech vaccine and the Moderna vaccine. Both the Pfizer/BioNTech and Moderna vaccine use mRNA to trigger the immune system to produce protective antibodies without using actual samples of the virus.
While this mRNA science hasn't created a successful vaccine before now, the ideas behind an mRNA vaccine have been studied and tested extensively for over 30 years.
In the natural world, the body relies on millions of tiny proteins to keep itself alive and healthy, and it uses mRNA to tell cells which proteins to make. The concept behind an mRNA vaccine is simple: If you can design your own synthetic mRNA, you could tell the body to create whatever proteins you want, including antibodies to vaccinate against infection.
Messenger RNA vaccines are a game-changer in terms of speed. The mRNA vaccines produced by Pfizer/BioNTech and Moderna are faster to develop as they don't require companies to produce protein or weakened pathogens for the vaccine.
Traditional vaccines typically use a weakened version of the disease or a protein piece of it, but because these are grown in eggs or cells, developing and manufacturing vaccines takes a long time. In contrast, the genetic material mRNA is efficient to make, and highly customizable.
Short but Large Phase 3
When a new vaccine is tested on humans, it is tested in three phases. Each phase increases in size and scope. The length of study for phase 3 clinical trials is usually 1 to 4 years and normally involves 300 to 3,000 patients.
COVID-19 is killing over 2,000 Americans a day, so we don't have time to wait for a lengthy trial. To resolve this issue, they have increased the trial size significantly. Pfizer's phase 3 trial had 43,000 volunteers, and Moderna's had 30,000.
These are what are called "event-driven trials." Basically an event in this case is when one of the volunteers gets sick with COVID-19. Once a trial reaches a previously decided on number of events, they check how many of the people that got sick were given the real vaccine and how many were given the placebo. This shows how effective the vaccine actually was.
The incredibly large trial size and the prevalence of the disease has allowed the "events" to occur quickly, making it easy to test the efficacy of the vaccine. Normally clinical trials can be held back by low volunteer numbers and low disease prevalence. However, COVID-19 spreads rapidly and pretty much all adults seem to be susceptible, which makes these problems irrelevant.
The only downside of a shorter but larger trial is that you don't get to see what long-term effects the vaccine will have. But scientists agree that the chances of long-term complications are extremely unlikely because of how vaccines work. Deborah Fuller, Ph.D, who is a vaccine scientist with UW Medicine, explains, "Most of their job is done in the first few days, then the vaccine is gone from your body. So what's left is that immune response to the vaccine."
Emergency Use Authorization
At the end of the vaccine making process, when the trials are finished and the research is done, companies submit a Biologics License Application (BLA) to the FDA. The BLA usually takes about a year to gain approval. To speed up the process, COVID-19 vaccines are seeking an Emergency Use Authorization (EUA) before they are even done collecting data.
Under an EUA, a company can produce and distribute a vaccine that hasn't officially been approved. This is a process meant for one purpose: to save lives. The FDA will only grant an EUA if they believe that the expected benefits outweigh the possible risks of the vaccine.
Early in the pandemic, the FDA issued a list of requirements they would need from a company before they would consider issuing an EUA for a vaccine. Those guidelines included information about how many people had to be involved in trials, how long the follow up with them had to be, and what information had to be included in their reports.
To ensure that this EUA isn't about cutting corners, the FDA has appointed an independent advisory board to aid them in their decision about the vaccine. On Thursday this week the FDA is scheduled to convene a meeting of that advisory board, known as VRBPAC, to review Pfizer's Covid-19 vaccine for emergency use authorization.
This vaccine is coming, and it's coming quickly. At first that might seem scary, but in reality it's just a perfect confluence of events that have allowed scientific minds to do the impossible. Operation Warp Speed, years of usable research, combining steps, a differently designed phase 3, and emergency use authorizations have all come together to create the perfect situation to make a safe and effective vaccine—in record time.
For more well-researched, unbiased information on today's biggest issues, follow Alexandra's Instagram account The Factivists.
Keep reading...
Show less
How are the powers that be twisting the facts?
Mark Twain once observed, "There are three kinds of lies: lies, damned lies, and statistics." Those in the legal profession might say: "There are three kinds of liars: simple liars, damned liars, and experts."
Data can be manipulated and presented to support a specific narrative or a particular conclusion. Because of this, you'd be well advised to seek out and analyze data for yourself, as opposed to allowing others to summarize and present that data for you.
A number of data sources are particularly helpful regarding the COVID pandemic. Instead of relying on others to draw conclusions from raw data, you're better off analyzing for yourself.
Three things really matter in the discussion of COVID-19:
The Infection Rate
The infection rate not only tells us about the spread of the virus; ultimately it informs about the lethality of the coronavirus. Of course, lethality is difficult to measure during an outbreak, especially when so many infections are asymptomatic.
Indeed, a Penn State University study estimates that the number of people infected in March 2020 was 80 times the officially reported number (in other words, there were 8.7 million more infected people in March than reported).
Estimates of lethality vary, but the early projection of 3.4% from the WHO appears to be wildly overstated. Dr. John Ioannidis of Stanford makes the case for a lethality of 0.25%. You can monitor the confirmed infection rate for yourself on a daily basis, including by state, at a helpful site from USA Today that posts data from Johns Hopkins University.
By watching this number – a minimum (as stated by USA Today), due to the great number of asymptomatic and unreported cases – you can correlate the rate of infection with other key metrics.
As of today, the new cases curve looks like this: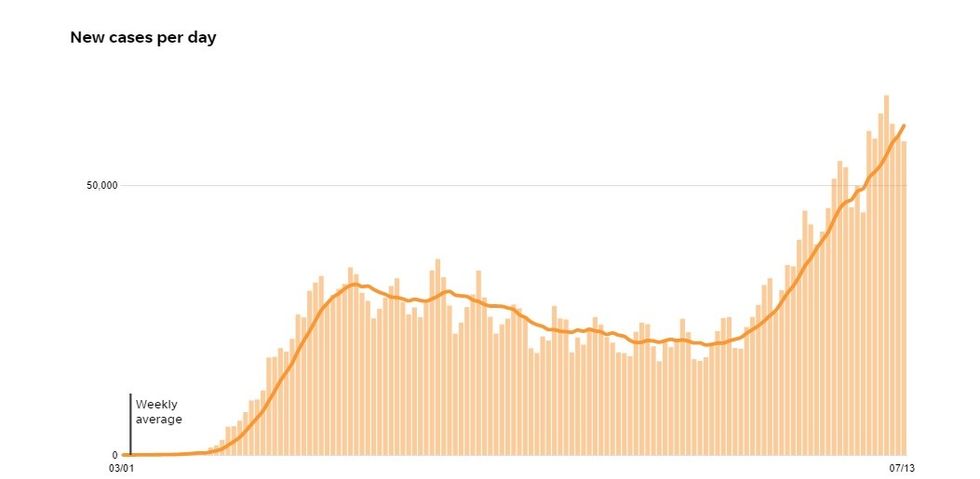 The Death Rate
Bearing in mind that any death in which the deceased has tested positive for Covid has been classified as a "Covid death" regardless of other contributing factors, you can monitor daily deaths at the same USA Today site.
Safeguarding human life should be our main concern, so please look at the data critically. On June 25th, for example, a spike appears in the data which, after digging through data state-by-state, incorporates results from a retroactive reclassification of ~1,800 deaths in New Jersey as COVID-related.
It's helpful to cross reference with the Worldometer site to identify any large daily discrepancies that could result from retroactive changes. By watching this number, including data concerning state levels, you can begin to correlate the tragic human toll of this disease with infection rate and public policy.
You can also start to draw conclusions as to both lethality and improvements in treatment over time. As of today, the death rate curve looks like this: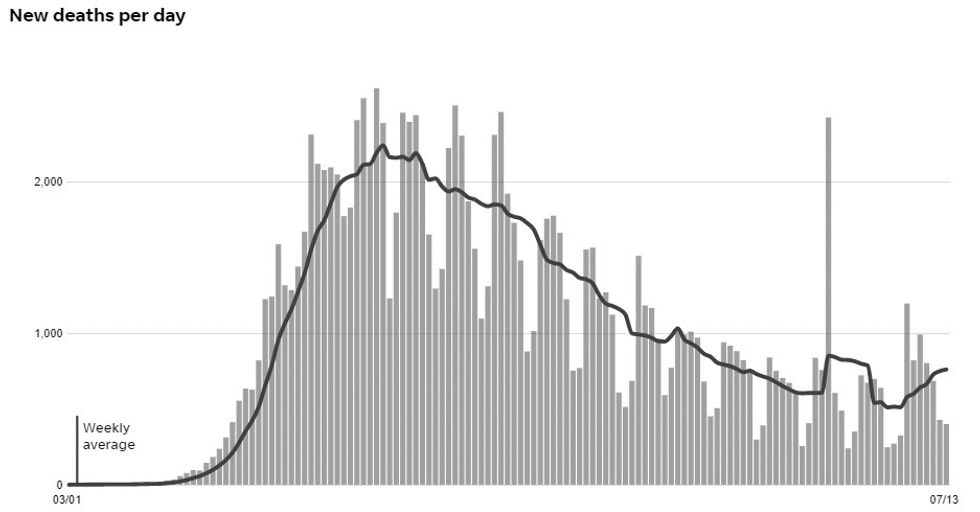 June 25th reclassification of ~1800 deaths by NJ.
The need to "bend the curve" and avoid overwhelming our hospitals initially drove the lockdown strategy. So, understanding the actual rate of hospitalization nationally remains very important. The CDC publishes that rate on a weekly basis, helpfully sorted by age group.
As of July 4th the hospitalization curve looks like this: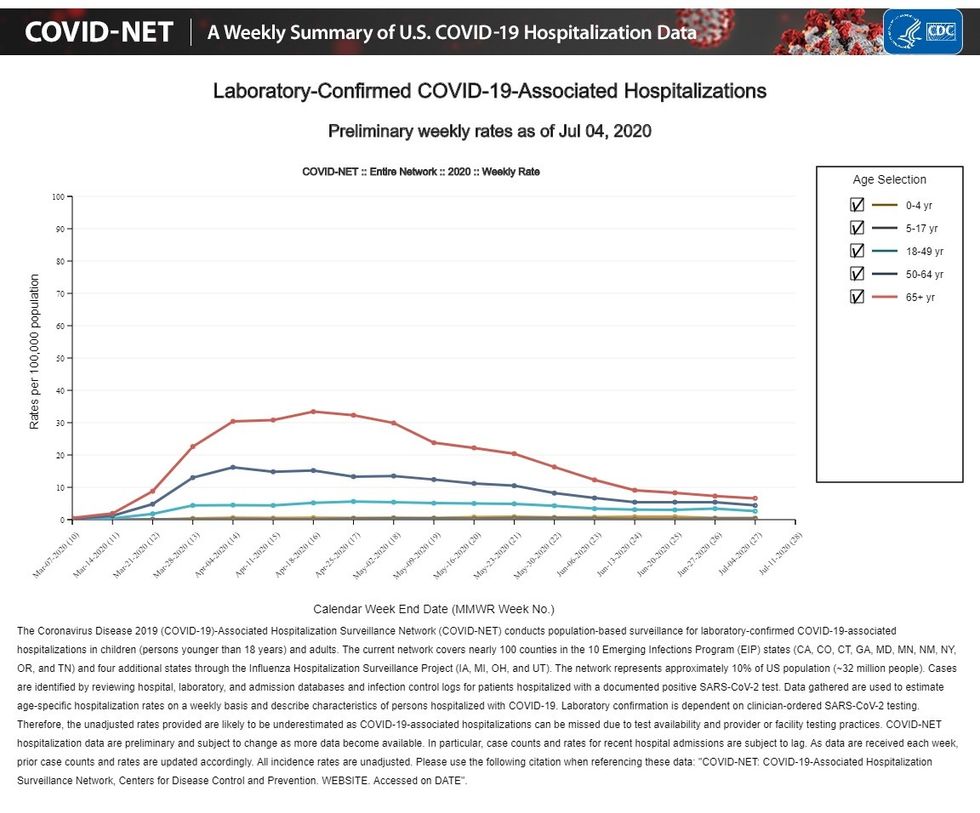 In addition, the CDC publishes state by state data with regard to hospitalizations so you can see the situation on the ground. As of July 10th, Arizona has an in-patient COVID occupancy of 28.4%, followed by Texas and Florida at 16% each.
The national picture looks like this: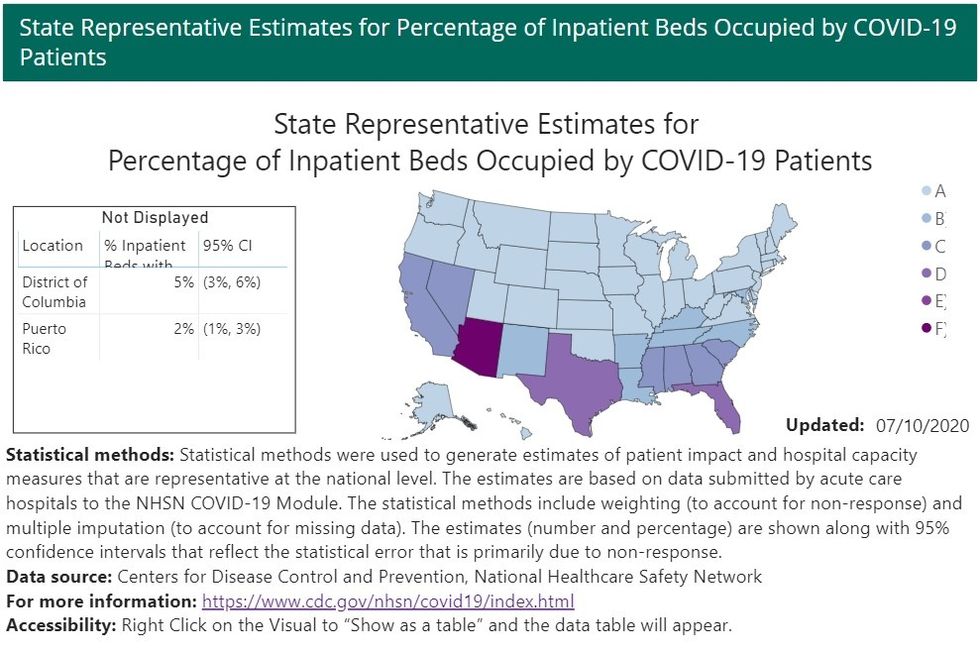 Realize that these important metrics only take into account the COVID variable itself; they don't deal with the economic and collateral public health consequences of public policy. As public health officials - such as Dr. Fauci - clearly state, they don't advise on economics or on the broader impact of health policy recommendations.
I suspect that most people are quite able to judge the impact of policy on themselves, their families, and their communities.
The point of this article is to encourage everyone to take advantage of the information that is readily available - and the above is only a start. You should think critically and form your own opinions.
Obviously, any data set will be a snapshot of a given moment, but it allows you to access that data and monitor it over time.
Margaret Caliente
is a professional athlete turned internet entrepreneur and Manhattan-based journalist.
New evidence suggests asymptomatic transmission is less likely than previously thought.
On Monday, a representative from the World Health Organization called asymptomatic transmissions of the coronavirus "very rare." This was quickly bolstered by conservative lawmakers to call for the end of social distancing guidelines and the mandatory wearing of face masks. Many health experts and scientists questioned WHO's statement, citing a lack of evidence.
Today, WHO has walked back their original statement, clarifying that the observation "was based on a relatively small set of studies," and, "Evidence suggests people with symptoms are most infectious, but the disease can be passed on before they develop."
So What Happened?
Essentially, the original statement was referring to a small set of data from various countries in instances where an asymptomatic case had been followed up and secondary infections among the asymptomatic person's contact had been sought out. This data suggested that infections among the people the asymptomatic person had come in contact with were "very rare."
The WHO emphasized today that there is no way of knowing if this trend is true on a global scale.
According to the BBC, the Director of the WHO's health emergencies program, Dr Michael Ryan, said he was "absolutely convinced" asymptomatic transmission was occurring, but "the question is how much."

What Exactly Does Asymptomatic Mean, Anyway?
According Dr Van Kerkhove, the WHO's head of emerging diseases, there are three categories within the designation of "asymptomatic."
People who never develop symptoms (asymptomatic)
People who test positive when they don't yet have symptoms - but go on to develop them (pre-symptomatic)
People with very mild or atypical symptoms who do not realise they have coronavirus
So, while people who never develop symptoms are unlikely to pass on the virus, it's impossible to know if someone who has tested positive is truly asymptomatic or merely pre-symptomatic. If they are pre-symptomatic, then they are more likely to pass on the virus.
Should I Continue to Social Distance and Wear a Mask?
Yes. There is still so much that experts don't know about the spread of COVID-19, so while some evidence may suggest the virus isn't as easily passed on by as many people as previously thought, that doesn't mean you won't contract the virus if you aren't careful.
New studies show a correlation between COVID-19 deaths and low levels of the "sunshine vitamin."
Vitamin D has long been a useful warrior in the fight against disease, but now some studies are hinting that it might help fight COVID-19.
In this day and age, everyone is desperately looking for a cure, the Internet is rife with misinformation, and nothing is certain about vitamin D yet. But several promising studies have found that lower levels of vitamin D can put patients at increased risk of death from COVID-19, while higher levels might increase patients' chances of survival.
An April 9 study from the Philippines measured vitamin D levels in 212 coronavirus patients and found that patients with lower Vitamin D levels had relatively mild symptoms, while patients with deficiencies tended to grow much sicker. Prior to that, an Indonesian study from May said that "majority of the COVID-19 cases with insufficient and deficient vitamin D status died."
A similar study from Northwestern University explored 10 countries and also "found a correlation between low vitamin D levels and hyperactive immune systems." Most recently, a new study from Trinity in Ireland came to the same conclusions, also finding that lower levels of vitamin D are linked to a higher mortality rate for COVID patients.
Vitamin D plays an important role in the body's immune response. It may also be able to help heal compromised respiratory functions, according to Newsweek. COVID-19 is still a relatively unknown disease, but it is believed that the virus creates what's called a cytokine storm in patients. That means that the body produces a superabundance of messenger proteins called cytokines, which can lead to inflammation in the lungs. Vitamin D can help prevent the release of cytokines.
These studies are inconclusive, and clinical trials are just beginning. "If vitamin D levels are really a marker for better diet, or more access to healthcare, or any of a variety of other variables that are not statistically assessed, then it is not the vitamin D that is the cause of the better or worse outcomes but rather the other factors," said Daniel Culver, Director of the Interstitial Lung Disease Program in the Department of Pulmonary, Medicine at the Cleveland Clinic.
To be clear, vitamin D is not a miracle cure. "We found no clinical evidence on vitamin D in COVID-19," scientists from Oxford University wrote after their study. "There was no evidence related to vitamin D deficiency predisposing to COVID-19, nor were there studies of supplementation for preventing or treating COVID-19."
Still, because it's relatively harmless, some countries are now calling for widespread dissemination of vitamin D supplements and advising people to pay attention to their own levels. It's important to note that it is possible to ingest too much vitamin D, but a few supplements, some eggs, or some extra (safe) sunshine is probably as good a prescription as any during these isolated times.
The COVID-19 conspiracy theories are nonsense, but there are some real threats that the new technology poses.
The next generation of cellular networks are beginning to roll out around the world at a time of unprecedented crisis and unprecedented connectivity.
For people who view global events as orchestrated by dark forces, all this change occurring at once is great fodder for conspiracy theories and doomsday predictions. For anyone familiar with that lens, their reactions (as crazy as they are) have been as predictable as the sunrise, but that doesn't mean that there aren't real causes for concern.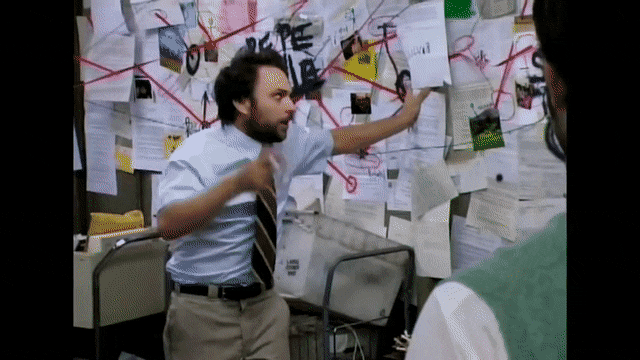 For those of us who realize that the world is far more chaotic and messy than any conspiracy theorist would have you believe, 5G still creates some worrying issues. If we pay attention to what this new technology actually does, we should be able to cut through the myths and misinformation and prepare ourselves for the real consequences that are coming down the pipeline.

But What Is 5G?
So what is 5G? In the simplest terms, it's the fifth generation of wireless communication networks, and it's defined by the frequencies in which it operates and the speed of data transfer it offers. While 4G systems operate at frequencies between about 600 MHz and 6 GHz, 5G nodes will be licensed to transmit signals in the so-called "millimeter wave" range between 24 GHz and 300 GHz, which will allow for more users to share a network and transmit data at speed up to ten times as fast as 4G. Essentially, it will allow cellular networks to achieve speeds faster than even most fiber Internet plans.
Why Is That scary?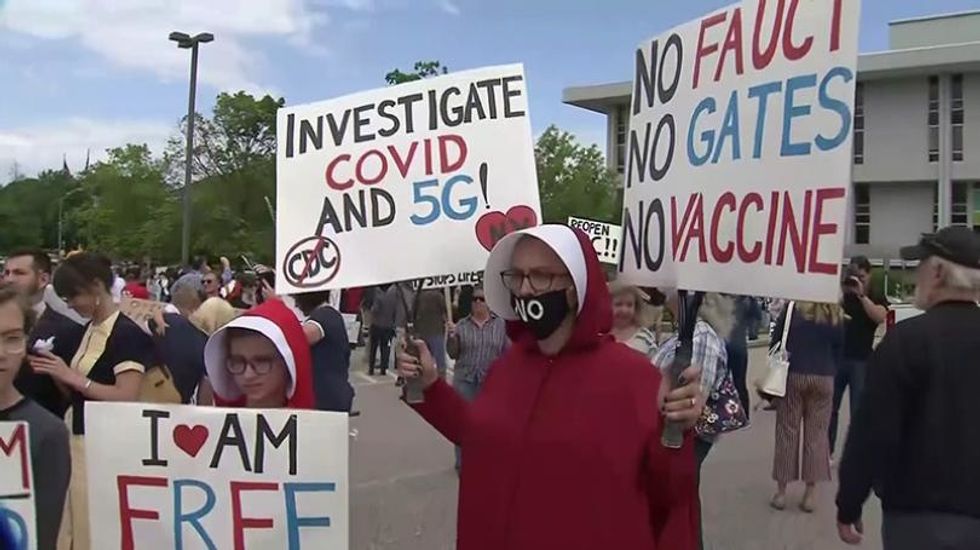 But if that's all 5G is, why are people getting so upset about it? Why are they shooting at cell phone towers? While much of the fear around the new technology is connected to the unfounded belief that it is in some way responsible for the COVID-19 pandemic, critics have been vocal about their concerns regarding 5G for years now. The fear is that the higher frequency signals have not been properly vetted and may cause health and environmental problems that we are not yet aware of. Among the fears are concerns about honey bees, cancer, and disruption of immune systems.

Most of these concerns are based on myths. While there are aspects of the honey bee decline that are still mysterious, there are a number of likely culprits that are not as interesting as the unfounded idea that cell phones are responsible, and so the cell phone story caught on. As for cancer, while it's true that higher-frequency electromagnetic signals tend to be more dangerous—like UV, X-Rays, etc.—visible light is transmitted at a higher frequency than any 5G signal, and people tend not to worry about the cancer risk of light bulbs.
But it's the concern about immune systems that has really flourished in recent months. While originally connected to the medically-dubious diagnosis of "electromagnetic hypersensitivity," the claim that certain frequencies of signal can disrupt immune function rose to new prominence in late 2019, when China's rollout of 5G happened to coincide with the first cases of COVID-19 in Wuhan. The miseducated corners of the Internet are now full of half-baked theories that the virus is being spread in tandem with the supposed immune-suppressing power of 5G for population control, tyrannical restrictions of freedom, and Bill Gates' plans for forced vaccination (AKA sterilization/mind control).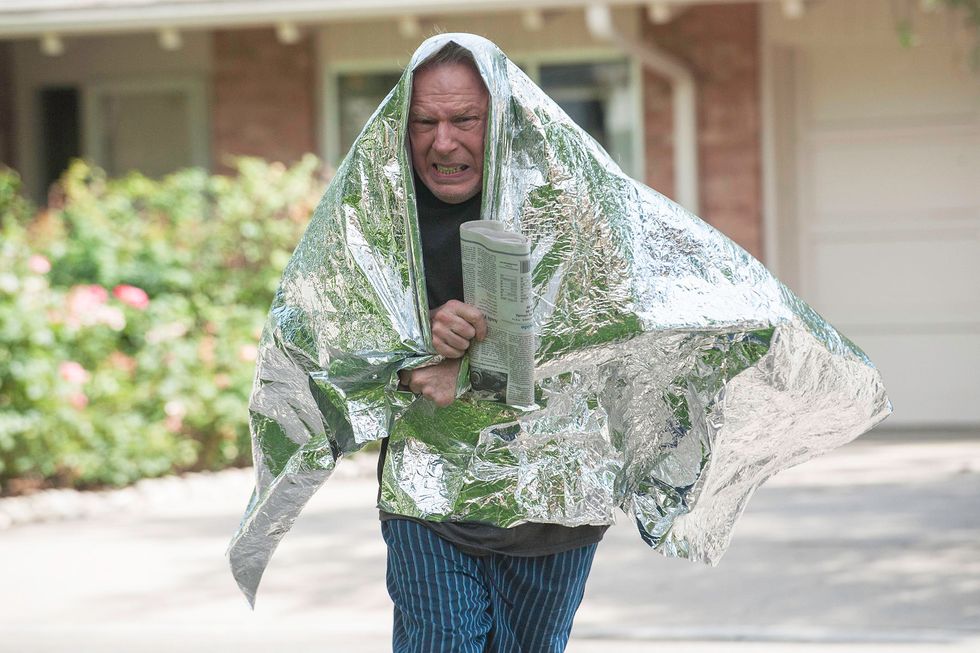 Chuck McGill on "Better Call Saul" believed himself to be suffering from electromagnetic hypersensitivity
It's a misguided attempt to answer a valid question: Why is this disease so much deadlier than others? Is it because the virus is hearty, highly contagious, and has a long incubation period during which it is largely undetectable? Yes. Will we adapt and find treatments and vaccines as we have for similarly deadly contagions? Of course. But the fact that the first deadly pandemic of our interconnected era happens to align with the release of this new technology was bound to produce some paranoia about 5G. And Bill Gates—the rich nerd who says he wants to save the world—has been fitting neatly into this kind of conspiracy theory for decades.

What Are the Actual Risks?
With all this confusion and hysteria surrounding the new technology, it's important not to ignore the actual risks involved. The recent proliferation of telecommuting and the added strain on all manner of telecommunication networks are likely to speed the global adoption of 5G. As that process progresses, major changes throughout our society will result . Some of those changes will be good, but others may have disastrous unintended consequences.
One of the major areas of concern involves weather satellites. Predictions from the daily temperature in your area to the likely path of a hurricane are based on satellite mapping that tracks the natural resonant frequency of water vapor—around 23.8 GHz. The water in the air gives off a very weak radio signal at that frequency, allowing satellites to track humidity and pressure systems. But the close proximity of that frequency to some newer 5G nodes will result in significant noise in satellite readings that are likely to compromise the accuracy of weather predictions—particularly around urban centers where 5G will be most prominent. The extent of the problem and the ability of scientists to work around it remain to be seen.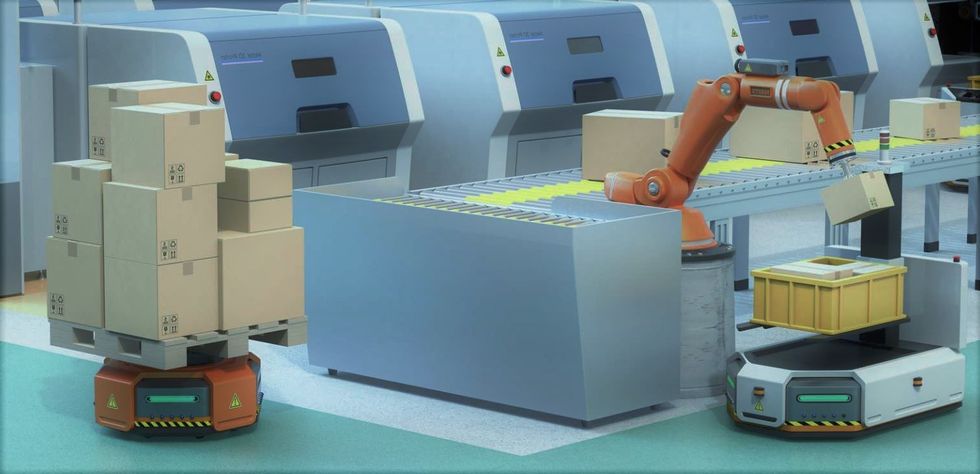 Another factor to consider is the problem of automation. Fast wireless speeds are necessary for coordinating complex automation like driverless vehicles and robotic warehouses. As 5G proliferates, broad sectors of the workforce are likely to become obsolete—replaced by new technologies. It's a process that has been ongoing for a while now, but 5G networks will accelerate the rate of change. Unless we have political programs in place to combat the effects of joblessness, the current economic turmoil may presage a long-term plight for our society that 5G will usher in.

What Else Are We missing?
Lastly, there are the consequences that we can't yet know. Every major country on the planet is rushing to implement this technology in their cities so as not to fall behind. We are rushing headlong toward this future that is hazy at best.
As protesters have pointed out, the high frequency range of 5G networks will cause the signals to degrade over long distances, or when passing through solid objects. This limitation may require carriers to use more cell towers and nodes, or possibly to transmit more powerful signals. What are the effects of surrounding ourselves with all those new, high-energy radio waves?
Will it be the same as adding a few more light bulbs to your home? Maybe. Or maybe long-term exposure will slightly increase the prevalence of certain types of cancer because of...who knows—some mechanism we haven't figured out yet. Or maybe it will cause subtle problems as a result of interacting with the atmospheric water vapor—altering patterns of humidity that will affect the spread of viruses… Probably not, but it is possible.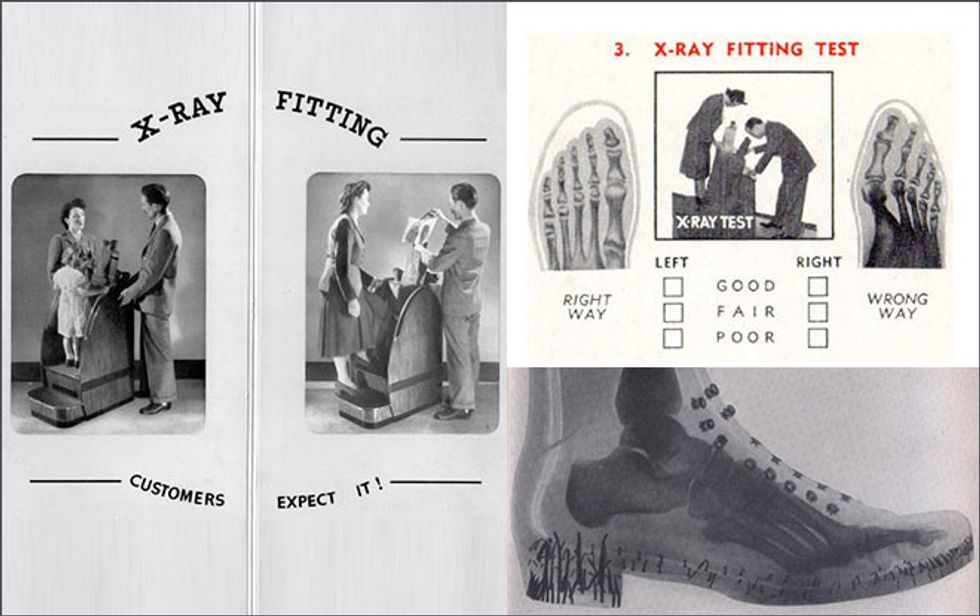 At this point we're entering the realm of wild speculation, but we don't have much choice. There is little research—if any—on the long-term effects of constant exposure to these frequencies of radiation. While there's no reason to expect any particular consequences, the amount that we still don't know about physics and biology is at least a strong case for humility. History is full of cases when new technologies had dire consequences that no one predicted—from x-ray shoe fitting to "non-addictive" opioids. Making such sweeping changes to our cities and expecting no health consequences at all—as we're being told to do—may turn out to be naive.

In the next few years 5G is going to spread throughout the US and much of the world, but it may take decades to find out.
Keep reading...
Show less
You must be very concerned about what your favorite companies are doing during this global crisis.
For most Americans, the COVID-19 pandemic has turned life as we know it upside down.
From school and restaurant closures to quarantines and social distancing, the American people are largely waking up to the fragility of our social systems. But for corporations, and especially marketing professionals, a new art form has emerged from amidst the chaos—the COVID-19 e-mail.
The COVID-19 e-mail, as an ideological concept, is quite simple. If major corporations are your friends, as American culture has attempted to establish time and time again, it follows that you must be very concerned about what they're doing during this global crisis. Sure, you might be a bit worried about how to feed your children when your paychecks aren't coming in and the schools are closed, but how could you sleep at night without knowing that Chipotle is safe? And yes, while it sucks that your grandpa might die without you even being able to enter his room for fear of spreading the virus to others, imagine how much more it would suck if GameStop didn't let you know what they were up to during these perilous times?
But fear not. All of your favorite corporations are right there in your e-mail inbox, detailing exactly what they're doing to prevent the coronavirus from spreading (short of shutting down while continuing to properly pay their employees).
Chipotle
While many Chipotle employees were upset that Chipotle was continuing to disregard sick leave laws even after the pandemic had already reached New York, Chipotle kindly assured us that their protocols were already "industry-leading." So even though it's scary that your significant other is coming down with an awful cough, hopefully knowing that Chipotle already supplied Purell sanitizer to their employees can take a hefty weight off your shoulders.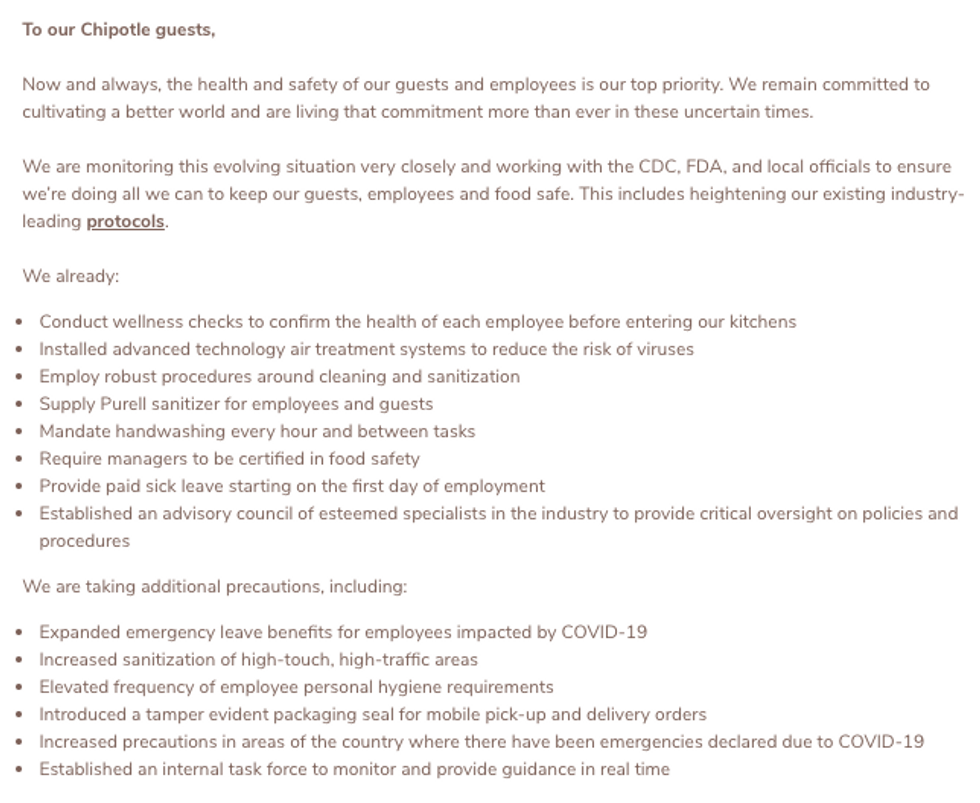 GameStop
As an asthmatic, I think I can speak for all of us when I say that learning about GameStop's newly assembled "internal COVID-19 taskforce dedicated solely to this issue" is like aloe to the lingering burn of realizing that my compromised immune system makes dying a whole lot more likely. There's only so much that we can do to protect ourselves, so it's comforting to know that GameStop's "taskforce" is watching over everyone.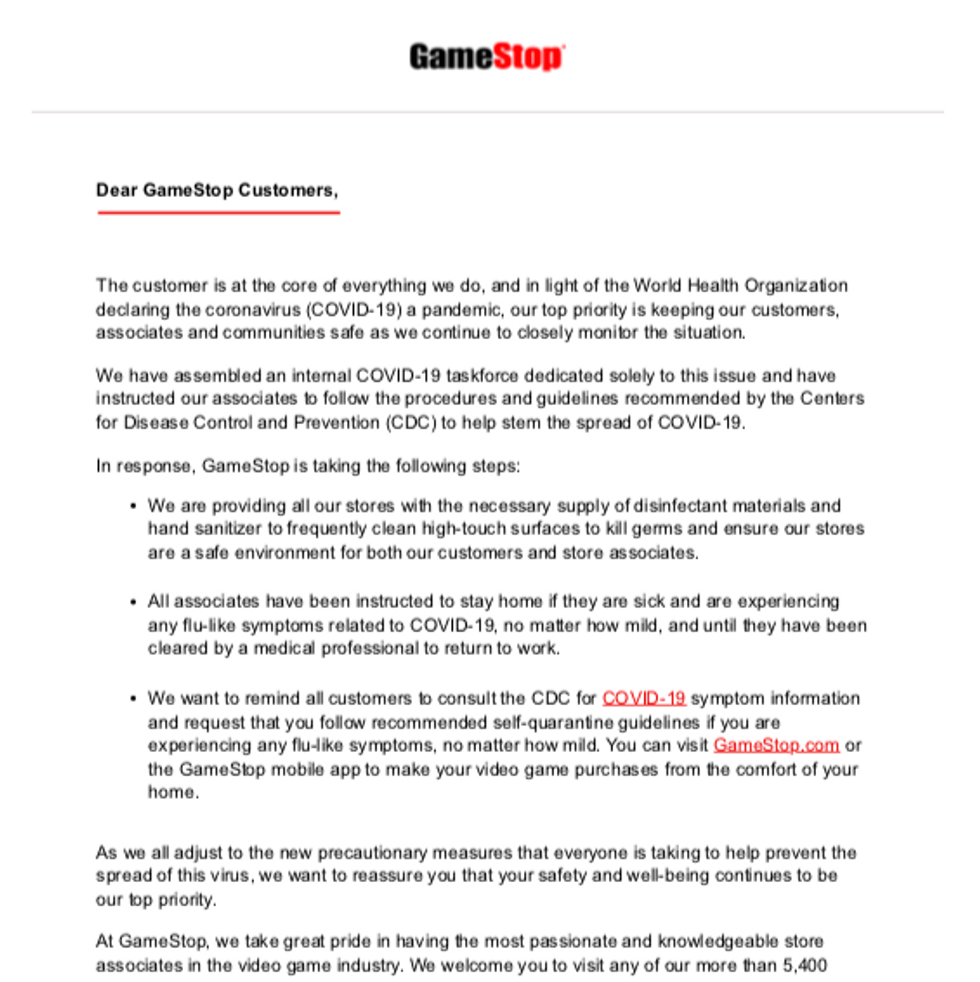 TurboTax
As Benjamin Franklin once said, "In this world nothing can be said to be certain, except death and taxes." Indeed, this deadly pandemic has arrived in the middle of tax season, so it makes sense that many of us have been waiting on pins and needles to hear from our good pal TurboTax. Happily, they are continuing to "closely monitor, assess and respond to this situation" and, by all accounts, are planning to stay functional as a business with products that exist entirely online. I was upset enough about my brother being homeless after his out-of-state college dorm closed down, so it's great to know that at least TurboTax has their sh*t together.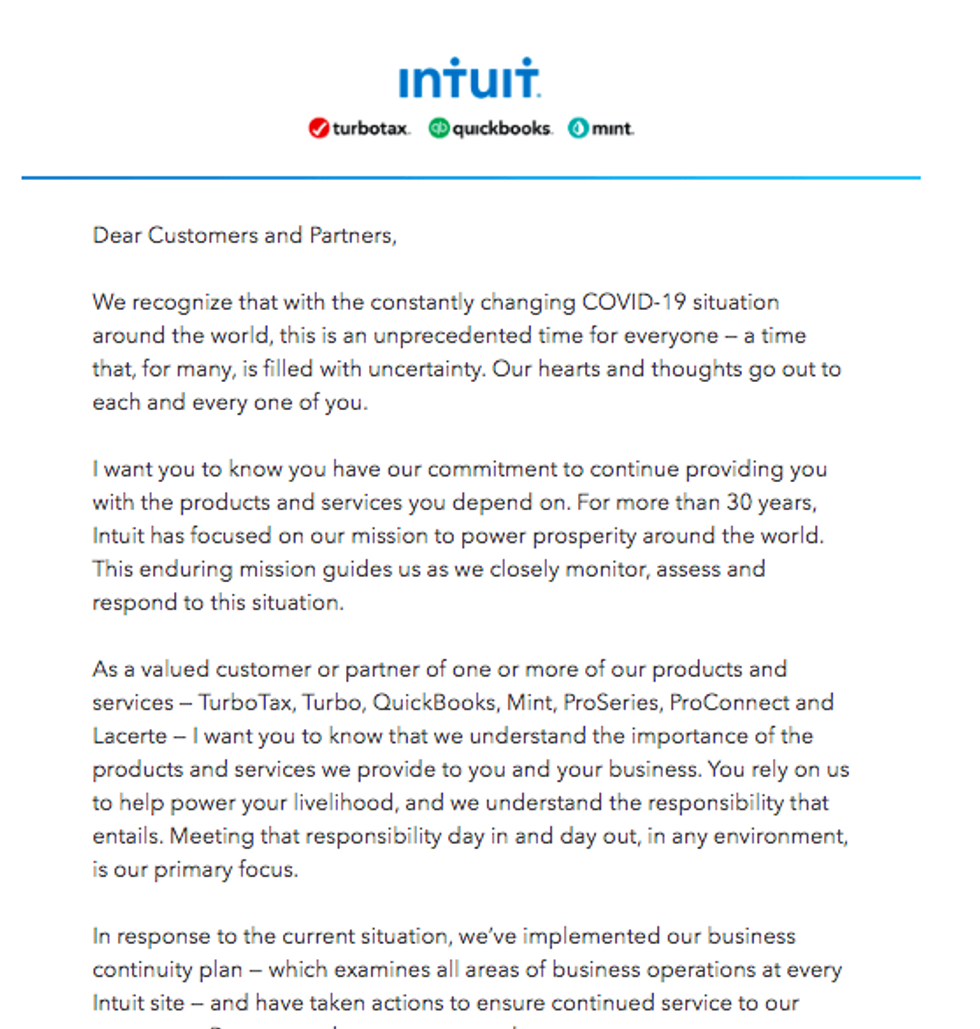 Free People

Even while we're socially isolated, it's incredibly important for us to maintain our sense of community. After all, we're still a social species. Sadly, many of our human friends have been too ill or preoccupied with their lives falling apart to spend hours chatting online. There are few feelings quite as painful as wishing you could help the people you care about but knowing that doing so very well might make everything a whole lot worse. Free People understands this. "Whether you have questions about a pending order or shipment, where to find a coveted dress, or are simply looking for someone to talk to, we are always here for you," they promise. I hope that none of my loved ones die during all of this, but if they do, I'm genuinely grateful to know that Free People is there for me.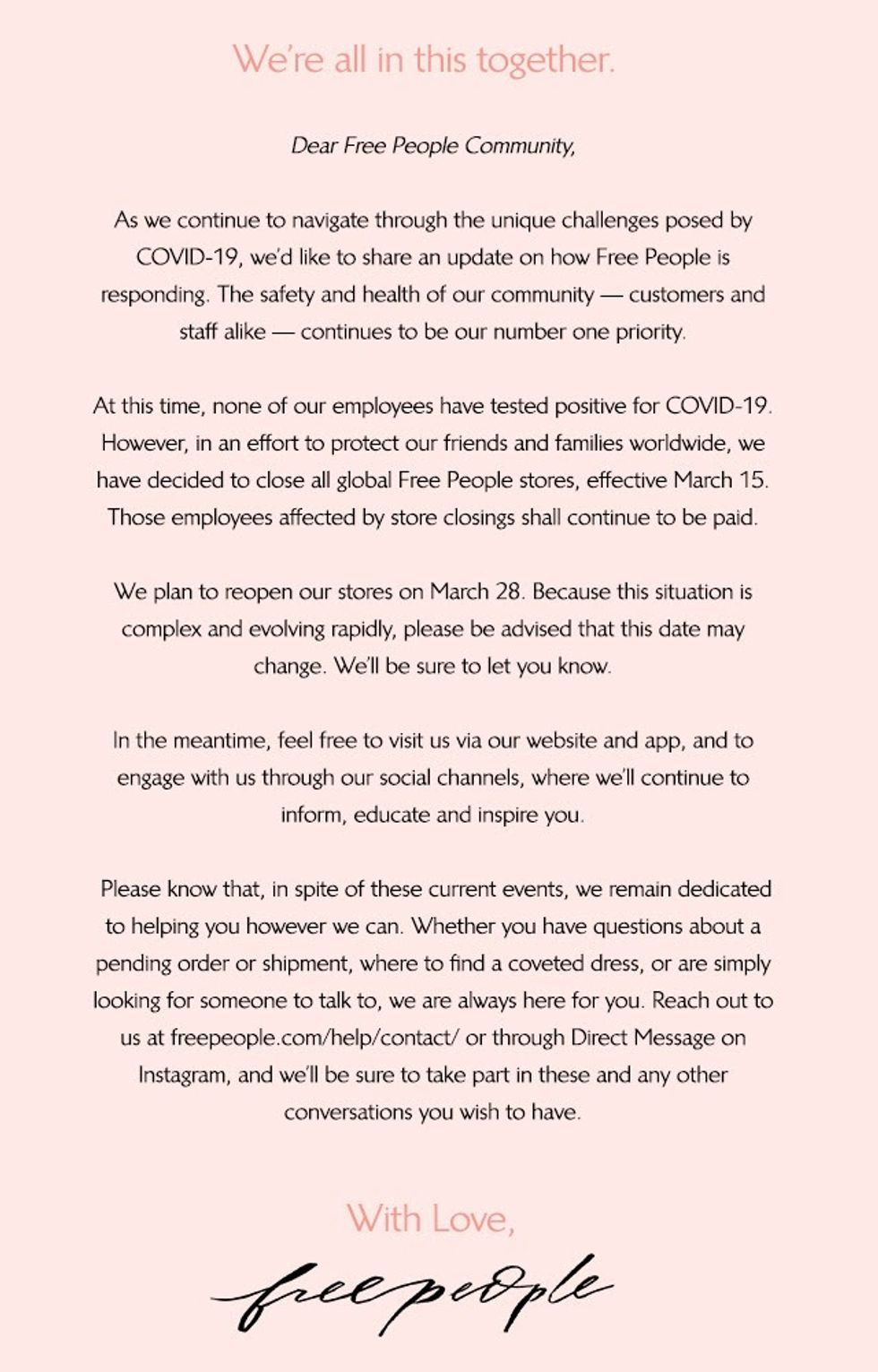 Sephora
There's no reason that being stuck alone in your apartment needs to mean that you can't go all out. That said, if you want to keep your make-up supply stocked through an indefinite period of isolation, you're going to need to hit up Sephora while you still can. Yes, logically a company whose store model revolves around sampling shared display make-up should probably stop that practice for the good of literally everybody at the first sign of a global pandemic. But that's why Sephora wants you to know that they are "cleaning all display testers with disinfectant multiple times per day and replacing as needed." Who would Sephora be if not your fun, trendy friend who lives life on the wild side. If looking good means spreading just a little bit of coronavirus, so be it.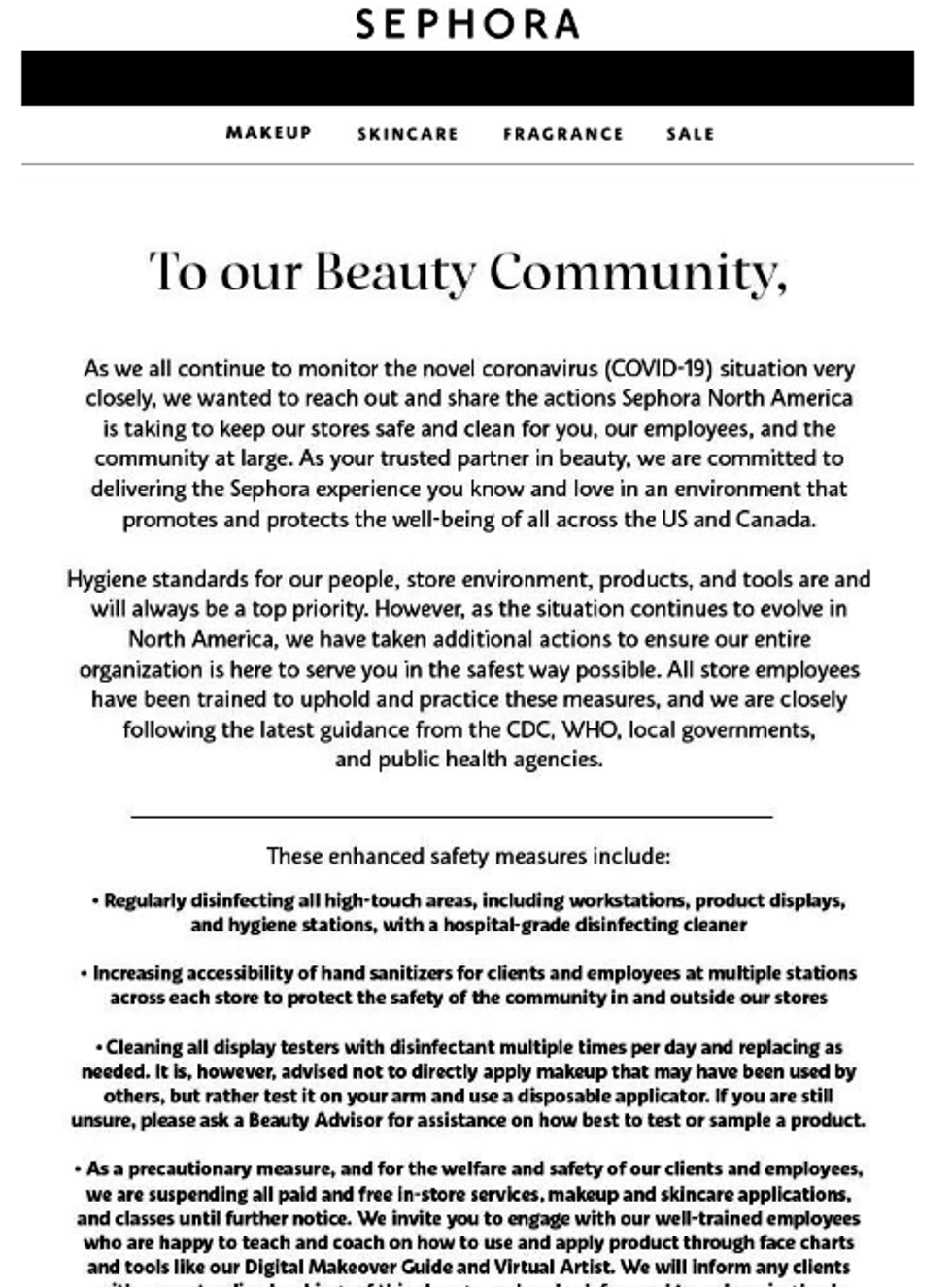 Schmackary's
Personal story: One time before human society started imploding, my girlfriend and I were walking around New York City and had a sudden craving for cookies. A quick Yelp search directed us to a nearby cookie shop called Schmackary's. While checking out, I entered my e-mail for their reward point system or something, thinking that if the cookies were good, I might come back at some point. I do live in New York, after all. In truth, I don't crave cookies often and, in time, I forgot about Schmackary's. But that's the thing about long lost friends; even after years, they were still a part of your life, and sometimes it's nice to have the peace of mind that, while the sky falls down around you, an old friend is doing okay. Even as I run out of food and worry about paying my rent, even as my loved ones fall ill around me, even as paranoia sets in, my heart is filled with joy thinking about how Schmackary's is going "above and beyond in order keep our bakery safe and clean."