"A tree is best measured when it is down," the poet Carl Sandburg once observed, "and so it is with people." The recent death of Harry Belafonte at the age of 96 has prompted many assessments of what this pioneering singer-actor-activist accomplished in a long and fruitful life.
Belafonte's career as a ground-breaking entertainer brought him substantial wealth and fame; according to Playbill magazine, "By 1959, he was the highest paid Black entertainer in the industry, appearing in raucously successful engagements in Las Vegas, New York, and Los Angeles." He scored on Broadway, winning a 1954 Tony for Best Featured Actor in a Musical – John Murray Anderson's Almanac. Belafonte was the first Black person to win the prestigious award. A 1960 television special, "Tonight with Belafonte," brought him an Emmy for Outstanding Performance in a Variety or Musical Program or Series, making him the first Black person to win that award. He found equal success in the recording studio, bringing Calypso music to the masses via such hits as "Day-O (The Banana Boat Song)" and "Jamaica Farewell."
Harry Belafonte - Day-O (The Banana Boat Song) (Live)www.youtube.com
Belafonte's blockbuster stardom is all the more remarkable for happening in a world plagued by virulent systemic racism. Though he never stopped performing, by the early 1960s he'd shifted his energies to the nascent Civil Right movement. He was a friend and adviser to the Reverend Doctor Martin Luther King, Jr. and, as the New York Times stated, Belafonte "put up much of the seed money to help start the Student Nonviolent Coordinating Committee and was one of the principal fund-raisers for that organization and Dr. King's Southern Christian Leadership Conference."
The Southern Poverty Law Center notes that "he helped launch one of Mississippi's first voter registration drives and provided funding for the Freedom Riders. His activism extended beyond the U.S. as he fought against apartheid alongside Nelson Mandela and Miriam Makeba, campaigned for Mandela's release from prison, and advocated for famine relief in Africa." And in 1987, he received an appointment to UNICEF as a goodwill ambassador.
Over a career spanning more than seventy years, Belafonte brought joy to millions of people. He also did something that is, perhaps, even greater: he fostered the hope that a better world for all could be created. And, by his example, demonstrated how we might go about bringing that world into existence.
There's a vast cost discrepancy between organic food and "regular" food, but is it that much better for you?
With sale of organic food on the rise, the ongoing debate has become more polarized than ever - is organic food really that much better for your body, and the environment? Do the benefits justify the price tag? Let's start by determining what makes food 'organic' and why it costs more.

Organic farms are generally smaller and not designed or equipped to produce en masse, the way their conventional competitors can. This means while they cannot offer the price drops resultant of mass production, they do provide higher quality care for crops and livestock. Many organic farmers also practice crop rotation - after harvesting a successful cash crop farmers will plant a different crop to help replenish all of the nutrients in the soil. This because otherwise the soil will be more quickly deprived of its nutrient content. Large conventional farms have the land resources to grow cash crops year long. Without the use of chemical additives and growth hormones, crops and livestock take longer to mature Without the use of pesticides,more crop damage occurs resulting in less output. Also Obtaining the official 'organic' certification requires farmers and their farms undergo arduous and expensive procedures. There are many farms that grow food organically however they do not bear the official government 'organic' stamp.

A 2012 study conducted by Stanford University analyzed a wealth of data, seeking to determine if food bearing the 'organic' label provided more or less nutritional value. While they discovered that organic foods didn't necessarily provide more health value, crops and livestock farmed organically were shown to retain less pesticide traces and less antibiotic resistant bacteria.

It would seem the true reason for the difference in price is good old capitalism. Supply and demand. Because there's less organically farmed food available on the market and it takes longer to produce and is in produced in lower quantities, and because demand continues to rise, so does the price.

So is it really worth it? Probably not. The extra money you pay for organic food isn't because it's that much better for you. You're really paying for the 'organic' stamp from the USDA, and the increased cost of organic farming.
For those interested in the environmental, ethical, and even taste benefits of organic food, your best bet is to shop your local farmers markets. Many local farmers don't necessarily go through the hoops required to obtain the USDA 'organic' stamp, but they practice organic farming and do not use additives, hormones, or heavy pesticides.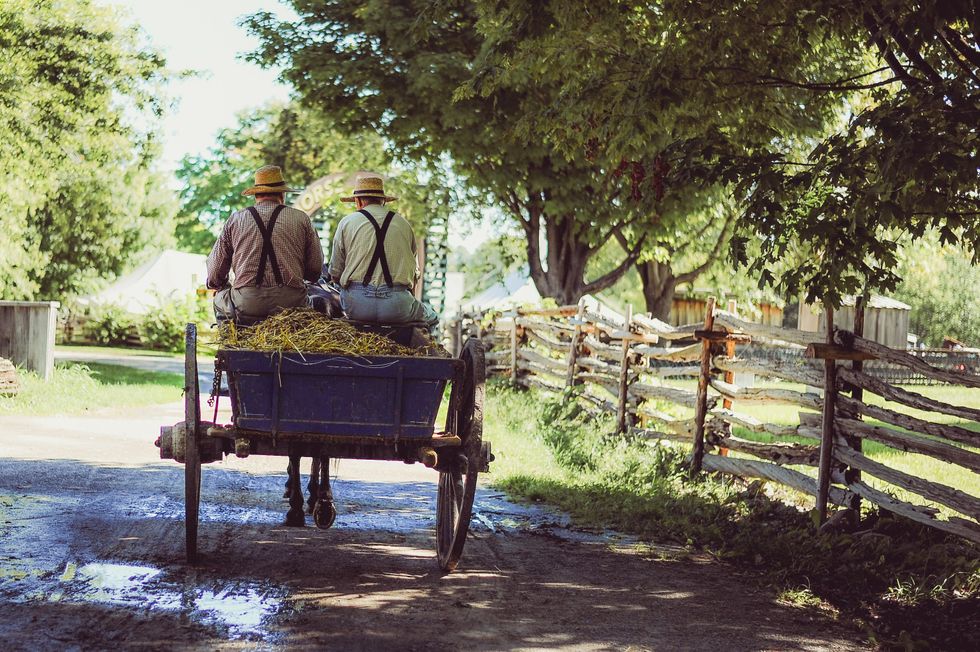 The cost of higher education has been steadily increasing over the past four decades and that's not changing
Universities and other advanced schools of learning seem to be raising their prices at an alarming rate. Higher education costs have ballooned over 538% since 1985. To put this in perspective, healthcare has increased more than 286% and the consumer price index has gone up 121%. That means education costs are over four times what they were thirty years ago.
No wonder people are complaining. But with these price increases come a greater quality and a better educational experience than what was to be had twenty or thirty years ago. Whether college is a better overall experience than before is individual and subjective.
However, campuses are making improvements. They are getting bigger, more diverse and more academically expansive. Let's take a look at some of the positive changes you will be getting for your extra money.
High tech coursework
There were computers and technology thirty years ago, but nothing like today. You can visit a lecture in person or watch from a distant location online. You can watch it at a later time which suits your schedule. Online classrooms foster better communication with students and teachers.
Entire projects can be done online without the need for paper products. Teaching can be done in different and more effective ways. Technology has offered better ways to read, write and compute. Business, trades and manufacturing have embraced technology and are ever changing. Universities offer exposure and application of these technologies to their coursework and future profession.
Better food service
On campus dining has gotten more elegant and healthier. There are better choices and fresher produce. Canned and fried foods aren't as prevalent as they once were. It's common to have a fully stocked salad bar at every meal. Universities cater to those with special dietary needs.
Culturally diverse cuisine can be enjoyed right on campus. Wider menu choices are a norm. You can still choose to be unhealthy, but you have many more options than before. Satellite cafeterias serve those on the outer edges of campus. Some are even open to and frequented by the public. Gone are the cliché tales of miserable dorm food. These improvements cost more money.
Upgraded housing
Many universities or surrounding areas offer student housing which is on or close to campus. You get quick access to classrooms, school facilities, and sporting events in just a short walk. It's so much more fun when you can enjoy college living with your peers and not have to drive all over to get to your classes. Facilities have improved and now offer a higher standard of living.
Living communally can mean increased safety. Students don't have to risk driving through traffic to get to classes. Students live among each other and not the general public. They can look out for each other and be better aware of unwelcome intruders.
Yes, these improvements are part of why costs have risen. But these upgrades are investments to ensure that present and future students will have a beautiful place where they love to live. Better dormitories, expanded libraries and refurbished athletic centers attract and retain students.
Increased diversity
Campuses offer a more diverse student body and faculty than before. Your college experience will be much richer with exposure to fellow students and academics from different cultural and racial backgrounds. Learning together with people who don't look like you or sound like you encourages cooperation, collaboration and innovation.
Research shows diversity in education produces higher academic achievement and promotes better relationships between different cultures. A diverse, well-educated public is better for business, international relations, and national security. Plus, it's fun getting to know different cultures and different experiences. You will inevitably become more worldly, more open-minded, and more sensitive to other cultures.
Better support services
Campuses now offer a wider range of support services. Students can get help with financial aid and student loans. Tutoring services for students challenged by their new coursework can be obtained through the schools. Counseling services, job placement assistance, even assistance with finding housing can be facilitated by the university. It's no longer uncommon for a campus to have its own health clinic or urgent care facility.
There are more people in our country than there were thirty years ago. It stands to reason that with more people come more students and a greater need for higher education. With this demand comes an increase in the need to renovate and expand academic facilities and programs.
This is always going to result in increased costs. The cost of college is definitely inflated more than it necessarily needs to be. However, the increase in and of itself is to be expected with time. If you are old enough to have children attending college, you will notice that their college experience will be much more diverse and multi-faceted. So is that worth the increased costs?
Whether you agree or disagree doesn't mean you are going to like shelling out all that money every year, or that news of an increase is going to make you cheer for better quality. They say you get what you pay for. Do you think college is worth the money? Let us know in the comments!
Affordable health care and education is beginning to feel more and more like an unattainable luxury.
It is still a struggle for Americans to access affordable health care and education. Unfortunately, this is largely because companies are looking to profit rather than have tax money benefit the actual taxpayer.

There is no denying that business owners work hard for the money that they make. However, as more money is funneled into the pockets of the 1%, it means there is less available for health care and education assistance. Rather than improving the country by ensuring accessible health care and education for all, business owners are purchasing boats, second (or third) homes and luxury cars.
If each business made a small shift, they could still profit without cheating the American tax payer out of affordable health care and education. Let's take a look at a few ideas business owners could implement to improve their profit margins without taking tax dollars.
Cut out Waste
Whether we're talking about wasted productivity or wasted products, many companies aren't operating as lean and efficiently as they could be. They waste time, money and other resources putting too many employees on the schedule or throwing out products that weren't properly assembled or may have been past their expiration date. Unfortunately, any kind of waste can hurt a business's profitability.
If more businesses would adopt a leaner business model, they can eliminate this waste and ensure they're not throwing money right down the toilet. By only scheduling employees when they're actually needed, ensuring they're meeting the appropriate demand requirements, and not wasting so much product, business owners can make enough profit that they won't need to swindle taxpayers out of their cash.
Focus on Gaining Repeat Customers
Acquiring new customers is expensive for any business. Because companies need to go through the entire process of attracting new leads and nurturing them into clients, they need a larger marketing budget. However, if they put their focus on getting past customers to purchase again, they could cut their marketing spending and increase revenue at the same time.
Repeat customers mean that companies get more return for their initial investment. Unfortunately, many companies only look at landing that first sale and do very little to encourage buyers to come back for more. If they instead focused on building strong communities that continuously purchase from them, they could bring in more business and leave tax money for education and healthcare.
Reduce Indirect Spending
When we think about spending as a company, we usually think about direct spending, or products and services that go directly into making the products the company sells. These raw materials and subcontracted work contracts are extremely important, but indirect spending can really cause a company to overspend.
Reducing indirect spending, or spending on products and services that don't contribute to the products being manufactured, can result in savings of more than 25% for a company. If companies consider purchasing cheaper items or just begin tracking their spending, they can find additional costs to eliminate to put more money in the pockets of their employees and owners.
Improve Pricing Strategies
While consumers hate to see price increases on the products or services they love, companies need to be smarter about the way they're pricing their offerings. If they're not leaving enough room for a sustainable profit margin, owners are likely to get greedy and start looking for profit opportunities elsewhere.
Companies can improve their pricing strategies a couple of ways. First, if they're not charging enough, they can restructure their price scale to reflect the boost they need. On the other hand, if they're simply charging too much, they can reduce prices to improve demand and sell more products. Companies may also want to cut out products or services that are expensive to produce but do not bring in a particularly high return.
Unfortunately, it isn't likely that companies are going to leave tax money for education and health care. Because many business owners are only looking to put more money in their own pockets, we can expect to still see the 1% raking in cash while many of us continue to struggle to pay for basic needs.
Offering affordable health care and education to Americans doesn't need to become a difficult process. If we can rearrange some of the tax money that individuals are already paying, we should be able to make health care and education much more affordable. However, it would take serious restructuring to our entire system before we can really see change.