Dall-E Mini, the AI-powered text-to-image generator has taken over the internet. With its ability to render nearly anything your meme-loving heart desires, anyone can make their dreams come true.
DALL-E 2, a portmanteau of Salvador Dali, the surrealist and Wall-E, the Pixar robot, was created by OpenAI and is not widely available; it creates far cleaner imagery and was recently used to launch Cosmpolitan's first AI-generated cover. The art world has been one of the first industries to truly embrace AI.
The open-sourced miniature version is what's responsible for the memes. Programmer Boris Dayma wants to make AI more accessible; he built the Dall-E Mini program as part of a competition held by Google and an AI community called Hugging Face.
And with great technology, comes great memes. Typing a short phrase into Dall-E Mini will manifest 9 different amalgamations, theoretically shaping into reality the strange images you've conjured. Its popularity leads to too much traffic, often resulting in an error that can be fixed by refreshing the page or trying again later.
If you want to be a part of the creation of AI-powered engines, it all starts with code. CodeAcademy explains that Dall-E Mini is a seq2seq model, "typically used in natural language processing (NLP) for things like translation and conversational modeling." CodeAcademy's Text Generation course will teach you how to utilize seq2seq, but they also offer opportunities to learn 14+ coding languages at your own pace.
You can choose the Machine Learning Specialist career path if you want to become a Data Scientist who develops these types of programs, but you can also choose courses by language, subject (what is cybersecurity?) or even skill - build a website with HTML, CSS, and more.
CodeAcademy offers many classes for free as well as a free trial; it's an invaluable resource for giving people of all experience levels the fundamentals they need to build the world they want to see.
As for Dall-E Mini, while some have opted to create beauty, most have opted for memes. Here are some of the internet's favorites:
There's no looking back now, not once you've seen Pugachu; artificial intelligence is here to stay.
Amazon's contest for two cities to house dual new headquarters has likely winners in Queens, NY and Crystal City, VA.
Amazon is looking to hire a total of 50,000 employees divided between two new headquarters. Leaked reports spotlight the Crystal City area of Arlington, VA and Long Island City in Queens, NY as the next locations for the Seattle-based retail giant.
While both are expensive real estate markets, New York Governor Andrew Cuomo is reportedly prepared to offer hundreds of millions of dollars in subsidies, according to The New York Times.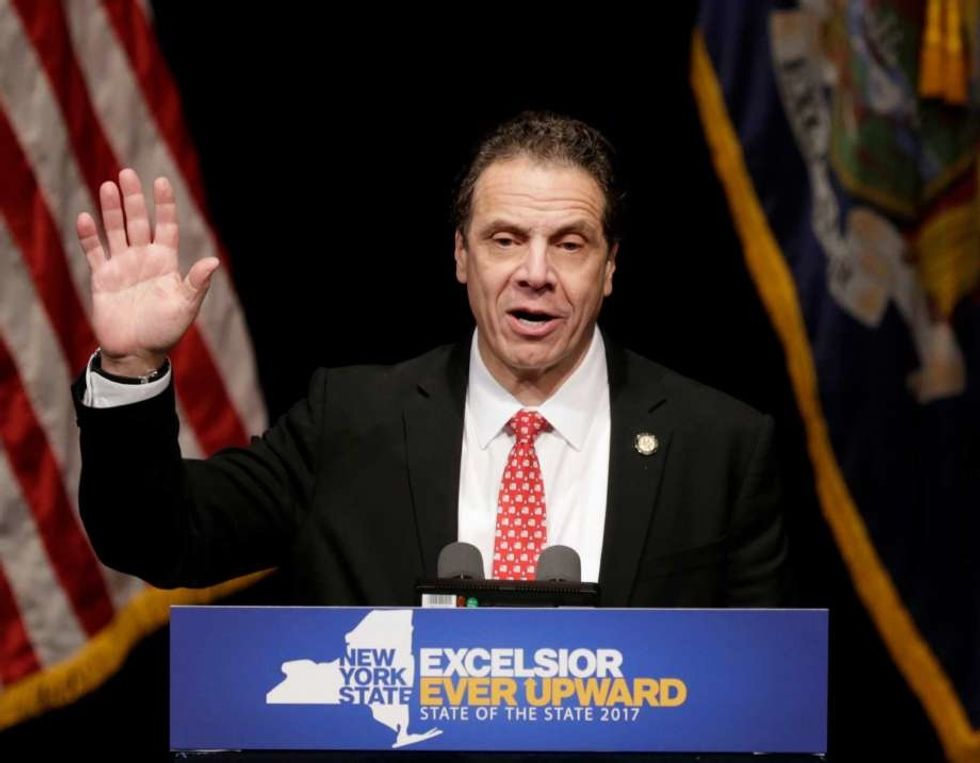 "Amazon Cuomo"Times Union
"I am doing everything I can," Governor Cuomo commented on Monday. "We have a great incentive package." He added, "I'll change my name to Amazon Cuomo if that's what it takes. Because it would be a great economic boost." Assuming Cuomo hopes to retain the respect of his supporters during his third term as governor, he won't be changing his name.

Governor Cuomo's enthusiasm, however, does set him apart from Virginia officials, who are staying mum on the prospect of Amazon's HQ2. In Crystal City, developer and land owner JBG Smith declined to comment. If chosen, the new Amazon headquarters would be in close proximity to Washington, DC's labor force.
Amazon is refraining from confirming or denying its final decision. Since announcing its plans to expand in September 2017, the company has been shortlisting locations based on availability of trained workers, access to public transportation, and quality of city infrastructure. Amazon is expected to invest $5 billion into its expansion.
Wherever Amazon chooses to expand, its previous impact on its home base of Seattle suggests that it will create an economic boom, but also an increase in housing and traffic congestion. In fact, in Seattle, Amazon has been "singularly blamed for a rapid influx of wealthy techies who...worsen traffic and increase housing problems." To that point, some residents in Queens are wary of the worsening effect 25,000 more employees could have on the already sub-par MTA subway service.
Steve Kovach at CNBC notes, "The 7 train, the subway line that runs through much of Queens, is already straining to service the influx of new residents in the Long Island City area. That would only get worse with 25,000 Amazon workers commuting into Long Island City every day."
If Amazon hopes to fulfill its goal of preparing 500,000 square feet of office space for thousands of new employees to begin work next year, secrecy and rumor need to give way to signed deals and a wave of hiring.
Meg Hanson is a Brooklyn-based writer, teacher and jaywalker. Find Meg at her website and on Twitter @megsoyung.
Maryland crab picking factories are wanting for workers, but America's current immigration policy is keeping seasonal workers out of the country.
One unforeseen consequence of our current immigration policy is the way in which it hurts American business, the very thing these policies claim to protect. On the one hand, illegal immigrants allow business owners to hire workers at a fraction of the market rate due to these workers' precarious position. This is the sort of thing that ought to be eliminated in the interest of providing fair pay to the entire American workforce.
On the other, immigrants provide the necessary manpower for businesses that require a high volume of low-skill workers, like restaurants. The current administration's anti-immigration policies don't just target potential illegal immigrants for deportation but have made it harder for laborers to get visas for seasonal work. As of right now, foreign workers are awarded work visas via a lottery system rather than a first-come, first-served based. Trump himself has derided this practice as unsafe and open to infiltration by criminals and terrorists, drawing ire for his wishes to abolish the program. This could be a devastating blow to many severely understaffed industries across the country, as the lottery itself leaves many business wanting for workers.
For example, the Maryland crab industry has reportedly lost 40% of their workforce for this year's crab season and nearly half of the Eastern Shore's crab houses don't have enough workers. This is bad news for crab lovers, as about 50% of the United States' blue crab harvest comes from Maryland. U.S. unemployment has steadily fallen since 2008, and as it has, the demand for seasonal workers in fields that require intense manual labor has shot up.There were reportedly 81,000 applications for work visas this January with only 33,000 visas available, presenting a huge problem, not just for the federal government but for the businesses that need these foreign workers to operate. On top of this, Mexican workers who depend on these jobs–some of whom who have been coming to Maryland for 20 years–are suddenly unable to feed their families.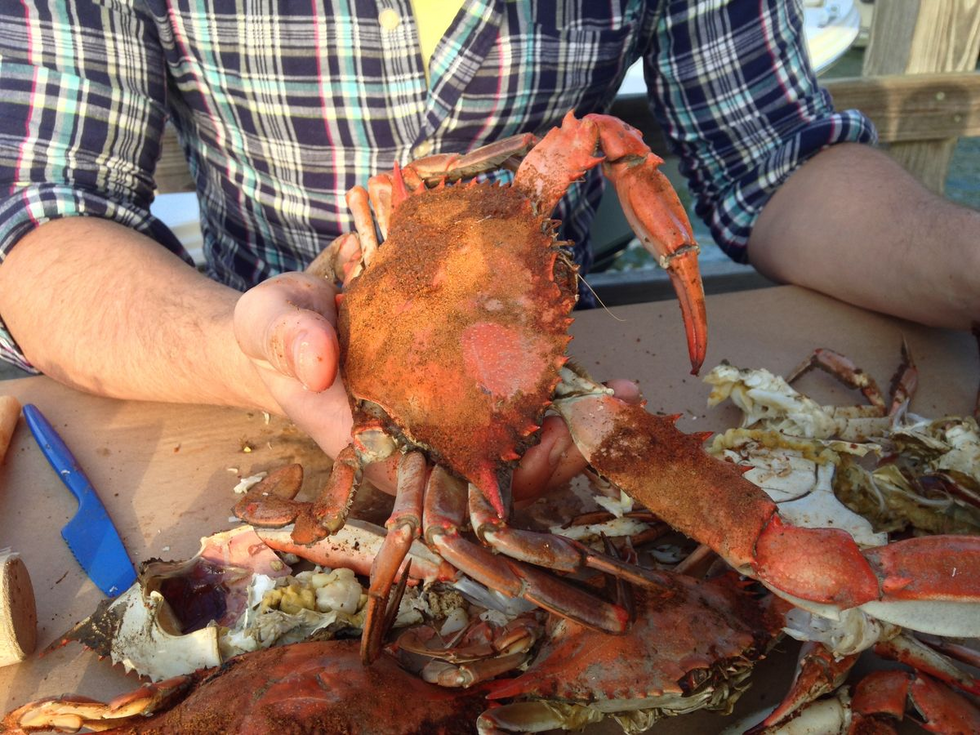 Even fervent supporters of Trump's stance on immigration would be forced to admit that from a utilitarian perspective, this is a disaster, not just for the crabbing industry, but for the state of Maryland. Crab prices are set to skyrocket due to the limited availability of Maryland's crabs, and companies are losing millions of dollars, all because they can't adequately staff their warehouses. In order to help alleviate the problem, Maryland Representative Andy Harris successfully campaigned for an additional 15,000 visa approvals, but it may be too little too late. By the time the workers arrive and are situated, the crabbing industry will have already taken a huge hit, as we're already more than two months into crab season. This visa approval also doesn't guarantee that the crab houses' prospects will improve next year. The current lottery system makes it incredibly difficult for Maryland crabbers to know how well they're going to be staffed in a given season.

According to Harris, efforts to raise the visa cap have been stalled by labor unions claiming that that foreign workers are being used as a means to drive down domestic wages. This however, feels more like an attempt to shift blame, as the AFL-CIO is pretty firmly pro-immigration. In fact, most major unions strive to organize immigrants, undocumented or not. There may be local groups or factions attacking immigration, but the idea that these fringe groups are powerful enough to stop the passing of meaningful legislation is far fetched.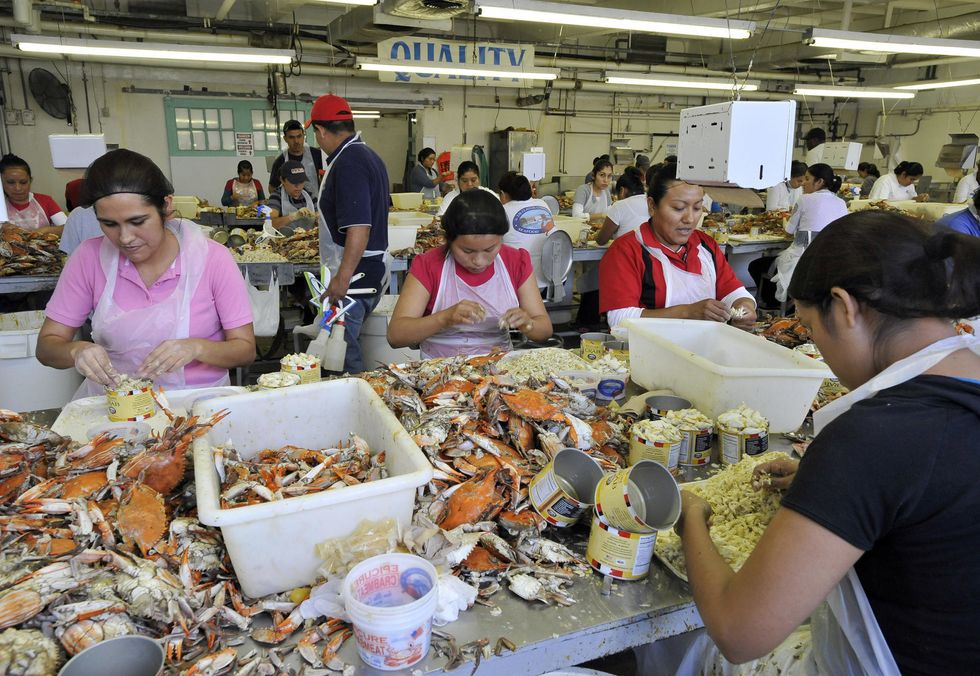 Regardless of what Andy Harris can get done in Washington, crab picking houses can't continue to operate at a loss if the Maryland crabbing industry is to survive. This much is clear. The stringent immigration restrictions obviously don't help Mexican workers trying to find seasonal jobs. And for all the lip service politicians have given to helping American businesses, these same laws have crippled one of Maryland's biggest industries. As a result, we're left with one question: who is the current immigration policy designed to help?
Matt Clibanoff is a writer and editor based in New York City who covers music, politics, sports and pop culture. His editorial work can be found in Inked Magazine, Pop Dust, The Liberty Project, and All Things Go. His fiction has been published in Forth Magazine. -- Find Matt at his website and on Twitter: @mattclibanoff
Keep reading...
Show less
Tali Sharot's new novel explores the science behind changing people's minds.
With her new book, The Influential Mind, cognitive neuroscientist Tali Sharot has set out to map the psychological mechanisms that control how people react to information. The thesis of the book is simple: once beliefs are formed, people become very stubborn and it can be difficult to change their minds. That said, according to Sharot, by using specific techniques that better align with our natural tendencies, we can change people's minds much more easily. At first glance, this idea feels like a pop psychology platitude, something from Malcolm Gladwell or Dale Carnegie. Still, unlike many of her contemporaries, Sharot conducted many of the experiments discussed in the book herself, with many of her studies based on Peter Wason's theories on confirmation bias.
Confirmation bias is the idea that people are more likely to look for and readily believe information that confirms their worldview. In a talk conducted with Google, Sharot showed the power of confirmation bias by playing a game with the audience. She wrote down the numbers two, four, and six. She then asked two questions. The first, was to come up with a set of three numbers. She would then tell the person whether or not those numbers fit the rule. After this, the person was asked what the rule is. The majority of people guessed trios like eight, ten, and twelve, and when asked what the rule was, said something about even numbers. In reality, any series of escalating numbers would have fit Sharot's rule. This exercise illustrated our tendency to formulate strong beliefs based off of limited data, and the immediacy with which we look for confirming evidence. The purpose in this exercise was to demonstrate how easily we pick evidence that comports with our beliefs, and how rarely we challenge those beliefs once we have them. Nowadays, with information so readily available, it's easy to go online and find evidence to backup any belief under the sun. With this in mind, it's easy to see how America became so socially and politically polarized.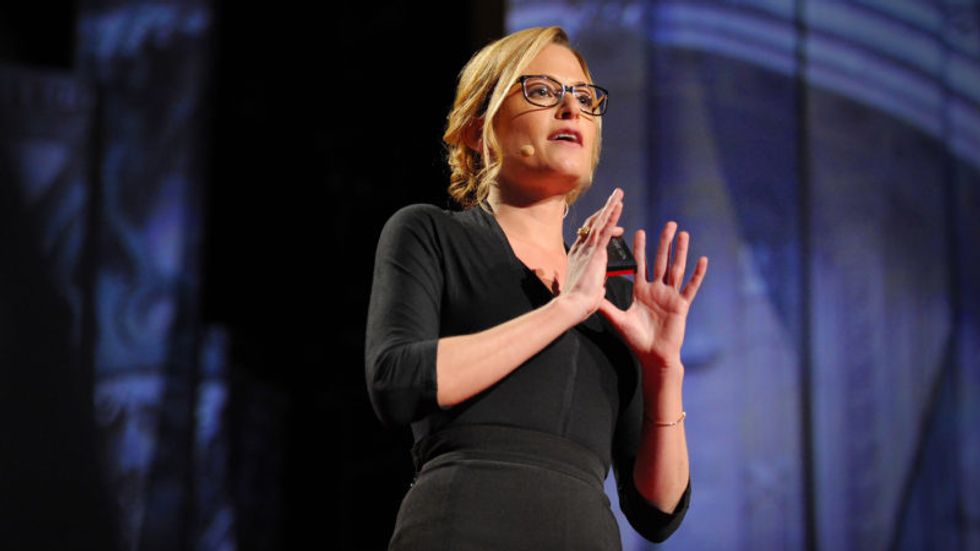 Tali Sharot discussing her theories
Sharot goes on to explain even further, and discusses a few experiments she conducted regarding the way we reckon with data. According to her, beliefs can directly interfere with our ability to understand information. This phenomenon isn't exclusive to people with cognitive impairments either. It would seem, according to Sharot, that most people aren't hardwired for doubt. This behavior also extends to the world of debate. By using MRI machines, Sharot was able to measure the brainwaves of people in conversation, and was able to show that when two people agree, confidence in an opinion rises. On the flipside, brainwaves more or less shut down when people disagree. While this isn't surprising to anyone who spends Thanksgiving with their family, it's always worth noting when idiomatic beliefs, through careful study and observation, bleed into the world of cognitive psychology.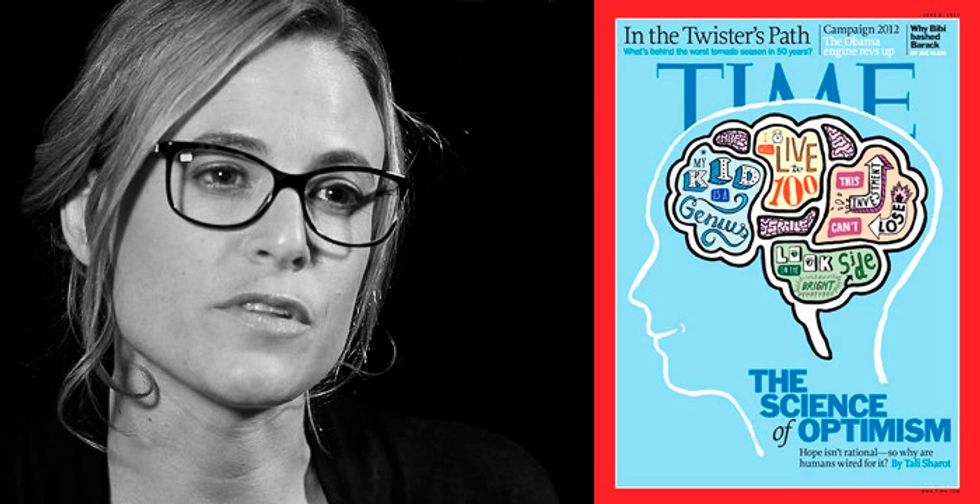 Tali Sharot with her Time cover
The real question is, now that we have scientific proof that these phenomenons govern our behavior, how do we use this information to our advantage? According to Sharot, we react to positive information similarly to the way in which we react to tangible rewards. When it comes to bad news however, our brain tends to prefer ignorance and "frantically distorts" information that a person doesn't agree with. The way to successfully discuss our differences is by framing them in ways the brain will naturally understand. For example, people learn more from good news than they do from bad. People also tend to believe positive statistics more than negative ones. By approaching a conversation from the positive, a person is more likely to be successful in convincing others of their point of view.
It'd be easy for an uninformed or casual reader to walk away thinking that
The Influential Mind
is about the power of positivity, and that Sharot's experiments are anecdotes designed to support this idea. This is the problem with pop psychology writ large. It forces brilliant scientists to condense their research. While the book is good for readers looking for a working knowledge of Sharot's theories, it necessarily eschews certain details in favor of readability. It's a good primer, but after finishing the book, more curious readers will probably want to dig into Sharot's academic papers in order to gain a stronger understanding of her work.
Keep reading...
Show less
There's no justifiable reason for why companies shouldn't have to pay their interns.
Pursuant to the United States' Fair Labor Standards Act (FLSA), an internship can be unpaid if it meets very specific requirements, the most important one being that "the intern's work complements, rather than displaces, the work of paid employees while providing significant educational benefits to the intern." If the wording there seems a bit murky, that's perhaps intentional, considering the amount of companies who benefit from unpaid student labor each semester. The law was actually rewritten earlier this year following a string of class action lawsuits that were leveled against Fox for not paying its interns. The new law considers the seven parameters outlined in the FLSA, described as a "primary beneficiary test," as flexible, with no single factor being determinative. Unlike in years past, no threshold related to these rules has to be met. The law is now far more subjective and overwhelmingly benefits companies who wish to hire interns without paying them.

Before this, it was illegal for an employer to force an unpaid intern to go on a coffee run for the office, as this is neither educational, nor beneficial to the intern. An intern's work also couldn't benefit the company monetarily. So, if for example, Martha in accounting got behind on her work, contrary to popular belief, she wasn't allowed to ask an unpaid intern to fill out some spreadsheets for her, as this constitutes work that directly benefits the company. The law is now written in vague terms such as "complements" and "displaces" and tends to obfuscate this point. With these changes to FLSA, the Department of Labor has taken clear stance and has sided with the employers, not the interns (workers).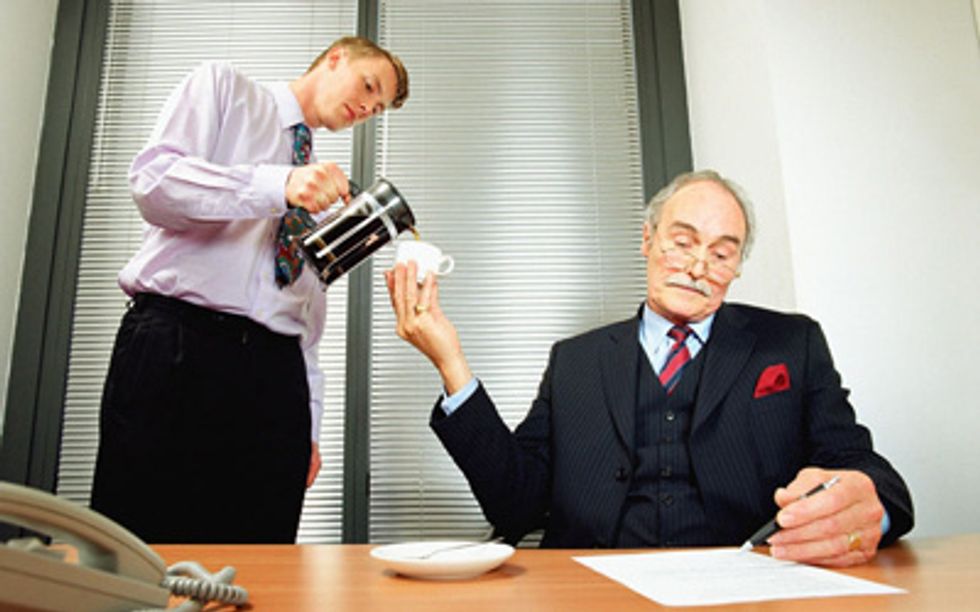 In a January interview with Bloomberg, Paul DeCamp, an attorney who works with employers regarding interns and labor disputes, said this about the original law: "If the intern did any productive work for the company it would -- at least based on the strict reading of the test -- be required that activity be paid, which is not to put too fine a point on it, ridiculous."
DeCamp didn't specify why the premise of paying someone for "productive work" is "ridiculous," but it's safe to assume his point of view is shared with the people writing him checks. Don't worry though, he also assured his interviewer that "if the intern is primarily doing grunt work, not learning skills, not learning about the industry, but is simply replacing work that would've been done by paid employees and therefore amounting to nothing other than free labor and with no discernible benefit to the intern, I think courts would still be willing to say that is employment." Here's the thing though, companies can always find a "discernible" benefit. In one lawsuit filed by interns at Hearst, judges ruled in favor of Hearst, despite the interns complaints about doing menial work while receiving no training. The reason for the ruling? The interns wanted careers in fashion and entertainment, and menial work constitutes "real-life experience" in their fields.
These are just the companies getting taken to court. The rampant abuse of the internship system is nothing short of systemic. In an article in Forbes, Susan Adams discusses an ad she found for the shoe company Salvatore Ferragamo. The ad was for an unpaid "retail internship" that included walking the floor and assisting customers inside of a Salvatore Ferragamo store in New York City. It's important to note that this article was from 2014, well before the labor department decided to make its rules a bit more lax. This is the kind of abuse that was possible.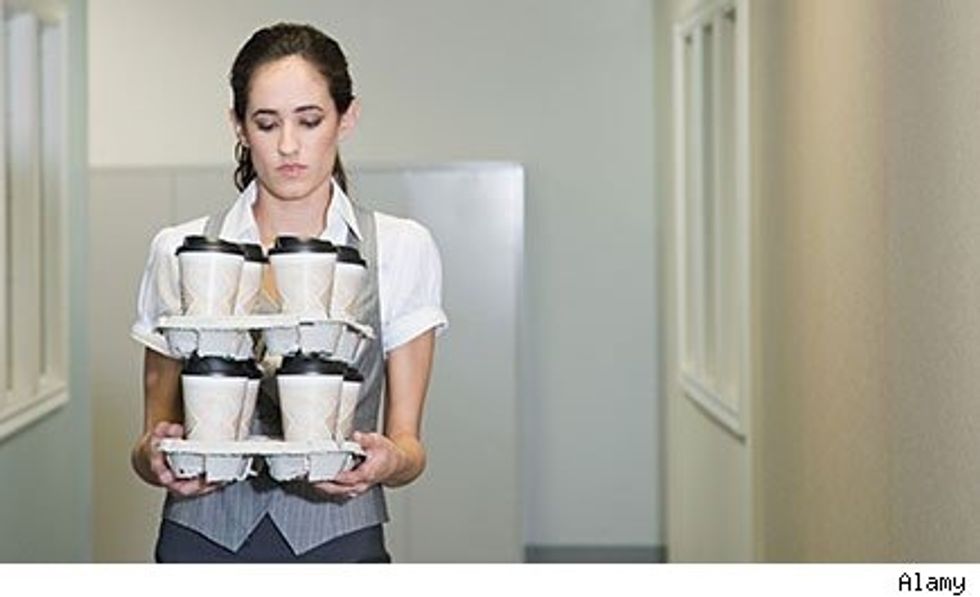 The fact of the matter is, the latest adjustments to the FLSA, makes the already largely unenforceable laws surrounding unpaid internships, completely moot. There's no federal regulation in place to stop companies from abusing their interns and using them for free labor. The only recourse before was for an intern to sue his/her respective company, and now that that's off the table, those who would work unpaid internships have no real ability to fight for their rights as workers. This isn't just a labor rights issue, however.
When it comes to unpaid internships, the list of negatives is a mile long. These programs overwhelmingly benefit people who can afford to work for free. The rest of us are not so lucky, and the result is a class of applicants that is made entirely of young, upper-class college students or graduates that is neither representative of the American labor force nor fair to the many qualified people who can't get into the industry of their choosing. This is not a simple matter of millennials complaining about their job prospects. Unpaid internships create a huge barrier to entry that fosters and feeds wealth inequality around the country. Without these internships, it's harder to get entry level jobs, and by extension harder to advance in your career. Regardless of the "educational benefits," some aspect of interns' work will always help the company, and that work needs to be classified as labor. If a business isn't prepared to hire their intern at the end of the program, then why take the time to train the intern? The intern's work will always benefit their employer in some way.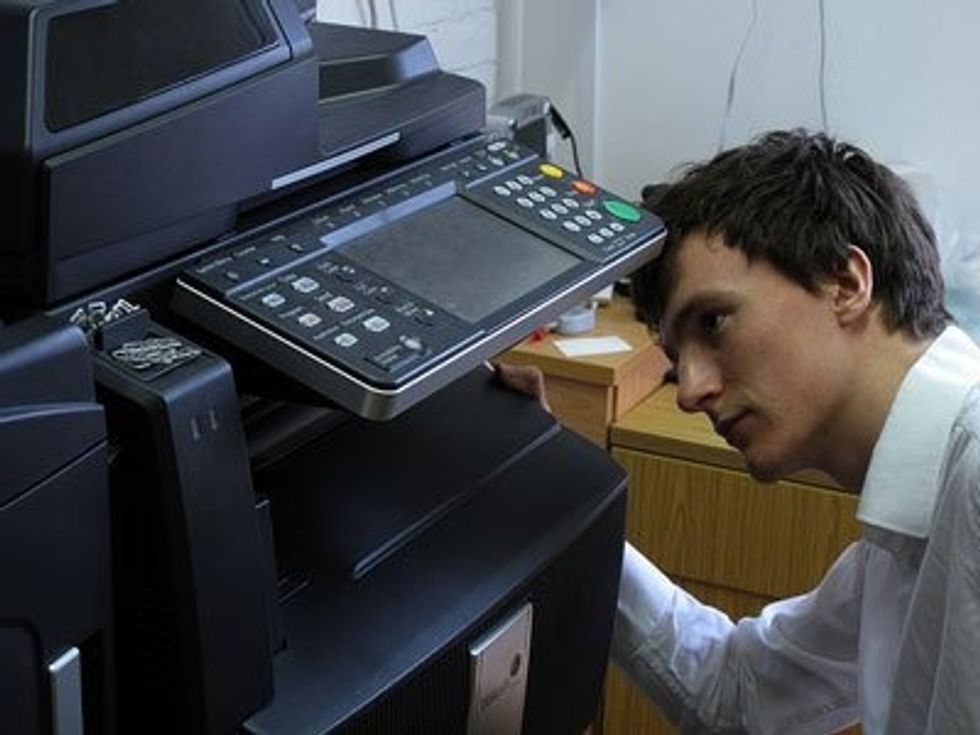 Unfortunately, companies are always going to bend the rules and try to convince unassuming kids to work for less than they're worth, but if we have a system in place that helps protect that kind of skulduggery, rather than the workers themselves, are we not equally culpable for the societal damage it causes? Plenty of HR departments have determined that paying interns the minimum wage isn't worth the overhead, and it's important to understand they aren't particularly concerned with the difference between learning and labor. A company not paying someone for their work is a cost saving measure. Nothing more. There should be no such thing as unpaid labor in this country. Pay your interns.
Keep reading...
Show less
Do you understand the difference between a credit union and a bank?
Big banks and social responsibility don't typically go hand-in-hand, but there is a bedrock financial institution that was formed wholly out of a noble ethos. The brutal winter of 1846-47 led to widespread famine, so Friedrich Raiffeisen, a rural German mayor, set up a system in which wealthier citizens put cash into a fund used to buy grain to be loaned to those suffering from the famine. This, in turn, led to a community bakery. The "bread society" project worked. When the famine ended, the less fortunate paid back the benefators in cash. Raiffeisen would expand on his largesse with an "aid society" that provided low-interest loans to farmers to get around the common usurary practices, and set up a charity for abandoned children. Eventually, in 1864, Raiffeisen established the first rural cooperative lending institution, in effect, creating the first credit union.
Credit unions wouldn't come to the United States until 1909. That year, the first one opened in New Hampshire, and the first comprehensive credit union law passed in Massachusetts with help from Edward Filene of department store fame. It served as the model for the FCU Act, which was signed by Franklin Roosevelt in 1934, authorizing federally chartered credit unions in all the states.Coming in the middle of the Great Depression, the FCU Act gave Americans the chance to join member-driven co-operative non-profit financial institutions like the "bread society" of yore.
"The membership orientation of credit unions is designed to serve the consumer, particularly those of more modern means, through the affiliation with a group," says Greg McBride, chief financial analyst at Bankrate.com. "Today, credit unions and banks have more similarities than differences, although they're generally much smaller and some may have a single branch."
The primary drawback to credit unions is one of size. They don't have branches on every corner and they not offer the 24/7 service of our banking overlords. Credit unions also don't tend to have the full menu of services as the giants, like say wealth management or some small business loans. It varies, of course. The larger credit unions, like top gun 7-million-member $90-billion-in-assets strong Navy Federal Credit Union offers business loans, but most have much smaller holdings.
For the Monopoly Man, size matters. Who else is going to back another major development on Marvin Gardens? Let the monocled oligarch have Wells Fargo. One important facet of credit unions is that they're not Wells Fargo, there's no incentive to conjure 3.5-million fake accounts out of thin air.
"They have the same regulatory rules as banks, but the not-for-profit status shields credit unions from some of the more nefarious practices of their counterparts," says McBride.
Credit unions got a big boost following the 2008 financial crisis and the Occupy Wall Street movement that grew out of it. In 2011, a California woman tired of her high uber-bank fees started a social media event page calling for a "Bank Transfer Day" where money would be moved to credit unions. According to Bill Cheney, CEO of the Credit Union National Association, it worked. Credit unions added a net of some 2.2-million members between June 2011-2012, double the average over the previous ten years. As recently as the second quarter of 2017 saw credit union growth across the country in nearly every category, according to the National Credit Union Administration. There's now 102-million credit union users in the United States, so the big banks have taken notice. Just last week, members of state banking associations called on Senate Finance Chairman Orrin Hatch to tax the larger - yet still non-profit like so many mega-churches-credit unions.
Banking, however, is not an altruistic endeavor. There are still reasons to go with credit unions, such as:
Better terms
One of the most attractive aspects to credit unions is the money saved. Consumers can get better rates on deposits and loans, lower or at least reduced fees, and the balance requirements are much more user-friendly.
Democratic decision-making
One credit union member, one ballot. Board seats and official positions are voted on by the membership. Non-profit means credit unions are beholden to the community within, not shareholders.
Low barrier to entry
If someone meets the membership requirements - be it geographical, organizational, social, or even philanthropic (Alliant Credit Union is open to anyone who makes a $10 charitable donation to Foster Care to Success) - membership fees are reasonable and don't require a crazy level of assets at all times. Many credit unions are specifically designed to help customers get a foothold in the American baking system. A great example is California's Golden 1 Credit Union, which offers a free account to students ages 16 and 17, so long as they maintain a B average or higher.
Credit unions are an unsung piece of the American financial structure, but they can work for you, even if you're generally happy and at a large bank (that probably has ridiculously punitive overdraft fees.) Keep in mind, it's not an all-or-nothing proposition. You can do a piece of your overall banking at a credit union. Greg McBride says too many consumers sign up with a single bank and miss out on opportunities to save money by diversifying. He advocates the same approach Smokey Robinson's mother did for dating.
"It's prudent to include credit unions to look for the best deal," he says. "Consumers should always shop around."
You can start right here
Keep reading...
Show less
Musings: From two perspectives of tech conglomerate fines, antitrust laws, and the tech world as a whole
Lauren: The EU has given Google a $2.7 billion fine due to alleged antitrust violations. According to EU antitrust regulators, the internet giant is a monopoly. And so Google now has to prove that it has rivals that had made substantial inroads to its businesses, including specialized search categories, mobile phones, and online ad buying. This fine and punishment could also set a precedent for other tech giants. Seems like they're not as unstoppable as many have believed.

Jane: It would set a precedent in Europe. Google has been doing that here forever. But the application of antitrust laws to tech companies interesting. Amazon, Google, Apple, and etc. easily outpace other smaller companies and since they dominate the newer, harder to regulate marketplaces, there is a lack of checks and balances in place
L: The law is definitely slow to catch up in this area. It feels like the second a new law addressing internet companies or online privacy passes, things are updated into something new that needs a whole new framework of regulations. The pace of advancement in technology and regulations just don't match up. Because of this, so much of what is done online is in a legal gray area. That's why it's interesting that Europe is attacking the problem using antitrust law. Those laws are pretty old, but are working in the context of the 21st century.
It feels like the second a new law addressing internet companies or online privacy passes, things are updated into something new that needs a whole new framework of regulations
J: The concept is still the same. Make sure the market is in favor of the consumer. Limiting competition does the exact opposite. Manipulating search results when Google is the primary search engine is shady.
L: This also shows how much the digital world can affect the real one. If you can't Google a business, it might as well not exist. When you think about it, Google has immense power over our lives. So does Facebook or Amazon. These websites and companies are deeply ingrained in our daily lives and our economy.
J: Amazon is trying to be the one-stop shop for everything. They've been trying to get into the grocery business for a long time and buying Whole Foods would cement them in the industry. It could be very successful or they can run the grocery story to the ground since Amazon's model is vastly different from Whole Foods.
L: I think Amazon might use Whole Foods as a testing ground for their new grocery shopping concept Amazon Go. That will be a huge change for the industry.
J: It would definitely blur industry lines even more but Amazon has a history of doing that anyway. Bezos purchased the Washington Post a few years ago. In Whole Foods case, prices might possibly go down. But you never know. There's a lot of unknown as tech companies melded and absorb other traditional companies.
Keep reading...
Show less