Pogues frontman Shane McGowan was an ancient 65 when he died on November 30. Television producer Norman Lear was a youthful 101 when he left this realm on December 5. No doubt his zest for life kept him going for so long – and his zest for controversy.
Norman Lear's work was an integral part of American life in the second half of the 20th Century. Television programs like Maude, Sanford and Son, and The Jeffersons dragged television out of the 1950s and into the real world. As Variety states: "Lear's shows were the first to address the serious political, cultural and social flashpoints of the day – racism, abortion, feminism, homosexuality, the Vietnam war – by working pointed new wrinkles into the standard domestic comedy formula. No subject was taboo: Two 1977 episodes of All in the Family revolved around the attempted rape of lead character Archie Bunker's wife Edith."
All in the Family, which ran on CBS from 1971 to 1979, typified the clash of generations. Middle-aged bigot Archie Bunker – played by Carrol O'Connor – was a right-wing King Lear in Queens, raging at the radical changes in society. Archie didn't let ignorance get in the way of his opinions; once he argued that people who lived in communes were communists. The thing is, the old dog was actually capable of learning new tricks. Archie never evolved into any kind of saint. But over the nine seasons "Family" aired, experience taught Archie the benefits of listening to (and respecting) viewpoints far different from his own.
All in the Family was the jewel in Lear's crown, but don't forget the highly popular shows One Day at a Time (which featured Bonnie Franklin as a divorcee raising two daughters in the Midwest) and Mary Hartman, Mary Hartman (with Louise Lasser as the titular figure in a parody of soap opera conventions). Good or bad, Lear's work was never indifferent.
More recently, you may have heard about Lear's lively activism. His TV shows were themselves arguments for free and unfettered speech, and Lear supported a slate of liberal causes. In 1981 he founded People for the American Way. The organization's website describes the ways that PFAW has "engaged cultural and community leaders and individual activists in campaigns promoting freedom of expression, civic engagement, fair courts, and legal and lived equality for LGBTQ people."
Lear's life was a long and fulfilling one. In 1978 he was given the first of two Peabody Awards, the most prestigious award in television. "To Norman Lear," it reads, "...for giving us comedy with a social conscience. He uses humor to give us a better understanding of social issues. He lets us laugh at our own shortcomings and prejudices, and while doing this, maintains the highest entertainment standards."
A pioneer, a gadfly of the state, a mensch. To paraphrase a lyric from All in the Family's theme song, "Mister, we could use a guy like Norman Lear again."
With the Democratic nomination essentially a toss-up between Bernie Sanders and Joe Biden, America's fear of electing competent, prepared women is prevalent.
This week, Senator Elizabeth Warren suspended her campaign in the 2020 presidential election.
The announcement arrived after a disappointing Super Tuesday for the progressive candidate, who failed to win her home state of Massachusetts. "I refuse to let disappointment blind me— or you—to what we've accomplished," Warren wrote. "We didn't reach our goal, but what we have done together—what you have done—has made a lasting difference. It's not the scale of the difference we wanted to make, but it matters—and the changes will have ripples for years to come."
Warren built a successful grassroots movement and, for much of the race, was a Democratic front-runner. She supports key issues like the Green New Deal and Medicare for All, and she mapped out proposals for affordable housing and free college for lower-income students. Her liberal policies earned her numerous comparisons to Bernie Sanders, but as Warren fell behind and her more moderate opponents, like Amy Klobuchar, Michael Bloomberg, and Pete Buttigieg, exited the race—each endorsing former Vice President Joe Biden—it became clearer that her participation might be splitting the progressive vote. Her choice to bow out for the sake of the country's future is honorable, but her departure makes the Democratic nomination a toss-up between Sanders and Biden as congresswoman Tulsi Gabbard trails behind significantly. That shouldn't be the case.
#ThankYouElizabeth ...for running an exceptional campaign. For knocking #Bloomberg out of the race. And for push… https://t.co/tHe1kfRbF8

— Peter Daou (@Peter Daou) 1583425541.0
Yes, Biden has decades of experience; he first became a senator in 1972, while Warren wouldn't be elected until thirty years later. Despite serving two terms as vice president, however, Biden failed to match Warren's sharp wit in debates—his muddled answers and seemingly inattentive performances spurred headlines like "Is Joe Biden OK?" Additionally, there's an ongoing list of allegations about his creepy behavior towards girls and women, for which he's never formally apologized.

When it comes to policy, Biden can be moderate to a dangerous degree. His stance on abortion has wavered throughout the years (to be fair, Warren was a Republican until the '90s), and he supported a constitutional amendment in the '80s that would have let states overturn Roe v. Wade. In the '90s, he voted against legalization of gay marriage, and later in the early '00s, he voted in favor of the Iraq War. Today, he opposes Medicare for All, would let states individually allow to legalize recreational marijuana, doesn't believe in abolishing ICE, and wouldn't bring U.S. troops home from overseas; Warren's stance on each of those issues is the opposite, which makes the trending #WarrenToBiden hashtag so disappointing.
Elizabeth Warren ethered Mike Bloomberg and John Delaney, two plutocrats with terrible policies who thought they co… https://t.co/jxOSe75jeN

— Adam Best (@Adam Best) 1583429691.0
Though Warren has generally kept her gender out of her campaign (aside from telling little girls that she's running for president because "that's what girls do"), much of Biden's sudden lead ahead of her can be accredited to sexism. Despite experience, Warren has proven time again and again that she's incredibly fit to be president; how has Biden become our most "electable" option?

Yes, Democrats need to unite to ultimately defeat Donald Trump. But we also can't risk electing a candidate who repeatedly appears mentally unwell, poses dangers to women, and doesn't have an aggressive plan to tackle the climate crisis. Thankfully, we have a viable candidate left with Sanders, but Biden shouldn't be the other choice. The U.S. deserves better than Biden, but it'll be hard to get there until we've overcome our fear of electing a woman.
Because the American people deserve to know
With less than a month left until the Iowa caucuses officially kick off primary season, it seems like we've spent the last decade slowly whittling away at an endless list of candidates.
Many voters have already seen their favorite contenders drop out of the race. Others have yet to figure out which person on a crowded debate stage best represents their interests. Obviously there are a number of axes on which you can compare the candidates, and countless articles that can help you navigate their differing economic policies, their stances on health care, or their various approaches to foreign policy. If those are the factors by which you judge a candidate, you should have no problem finding what you need to make up your mind. People like me are not so lucky.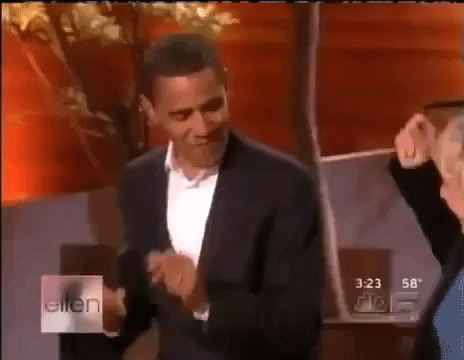 I have always been a single issue voter—consistently casting my ballot for the best dancer. In 2008 and 2012, I had an easy time of it. Barack Obama's blend of smooth and corny dance moves struck a perfect balance for my sensibilities, easily winning out over Mitt Romney's "Gangnam Style" convulsions, or John McCain's high-intensity robot. 2016 presented a more difficult choice. I nearly didn't vote at all, but ultimately decided that Hillary Clinton's stiff Whip and Nae Nae represented the lesser of two evils when considered against Donald Trump's apocalyptic rendition of "Hotline Bling."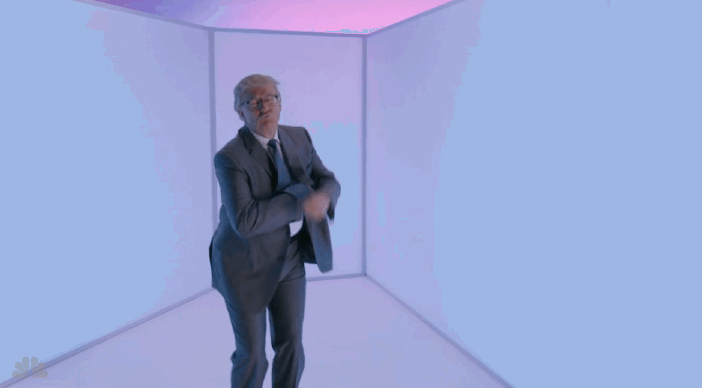 Sadly, some 60 million voters didn't see what I did, and made the wrong call. I won't let that happen again. The American people deserve to see every candidate dance before they go to the polls. Until the DNC finally listens to wisdom and converts one of their debates to a dance off, I've compiled this list so that you can make an informed decision.
Elizabeth Warren
Warren dancing at her rally tonight 💃🏼 https://t.co/c2QBzPGsH1

— Behind 2020 (@Behind 2020) 1578458031.0
We'll get the top-tier candidates out of the way first. Senator Elizabeth Warren has nothing to hide. She has been the most upfront, transparent candidate when it comes to her big, structural dancing. And while it may not be everyone's first choice in style, you can not fault her fun-aunt-at-a-wedding energy. The latest example of her eclectic blend of fist pumping and hula dancing comes from last night's Brooklyn rally with—recent dropout and competent dancer in his own right—Julian Castro. She probably just needs a couple more glasses of zinfendel from the open bar before she really loosens up.
Bernie Sanders
Bernie Sanders is surprisingly spry. You might not expect a man in his 70s with heart problems to cut a rug, but Bernie is not your average senior citizen. He has the energy of a man half his age, and the timeless consistency of his dancing allows him to keep up with his young supporters.
Joe Biden
Former vice president Joe Biden dances exactly as you'd expect—slow, old fashioned, and "sweet" in a way that's uncomfortably intimate.
Andrew Yang
"Not left. Not right. Forward!" - @AndrewYang #YangGang #Yang2020 https://t.co/7UcY9OG9to

— Will🔥🛍️YangGang Pink🧢🔥 (@Will🔥🛍️YangGang Pink🧢🔥) 1565920883.0
Silicon Valley entrepreneur Andrew Yang has more than enough spring in his step to keep up with any roomful of middle-aged women on the dance floor. His universal basic dance moves aim to remind us that we all share one dance floor.
Tulsi Gabbard
Congressional representative for Hawaii Tulsi Gabbard doesn't exactly dance—she dance-fights. Just as with her approach to debates or to the war on terror, her Capoeira moves may be a bit more aggressive than some voters want.
Amy Klobuchar
#BREAKING: Amy Klobuchar performs ancient, centrist war-dance to stoke fear in the hearts of her more radical oppo… https://t.co/EFEoA3JXOE

— MSDNC (@MSDNC) 1569102792.0
Minnesota Senator Amy Klobuchar is known for her no-nonsense pragmatism. She strives not to make any promises she can't keep, so she will appear to be the adult in the room...but her dancing tells a different story. Klobuchar dances with the energy of a happy toddler who could enter full-blown tantrum mode at any moment.
Marianne Williamson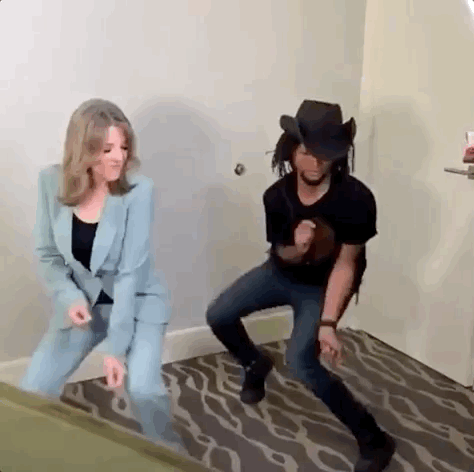 You may be surprised to find that spiritual guru Marianne Williamson is still in the race, but once you see her dance moves, you'll be surprised she isn't the front runner. She is as one with the music as she is with the vibrations of the universe.