The COVID-19 conspiracy theories are nonsense, but there are some real threats that the new technology poses.
The next generation of cellular networks are beginning to roll out around the world at a time of unprecedented crisis and unprecedented connectivity.
For people who view global events as orchestrated by dark forces, all this change occurring at once is great fodder for conspiracy theories and doomsday predictions. For anyone familiar with that lens, their reactions (as crazy as they are) have been as predictable as the sunrise, but that doesn't mean that there aren't real causes for concern.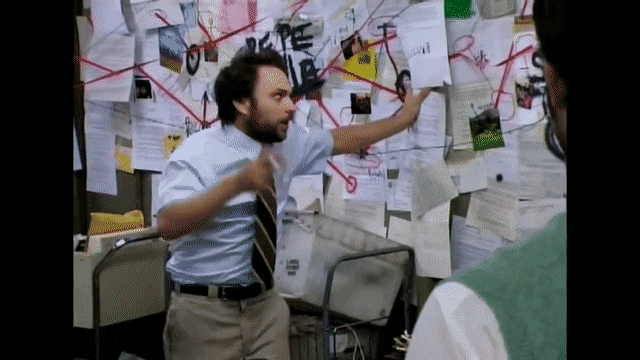 For those of us who realize that the world is far more chaotic and messy than any conspiracy theorist would have you believe, 5G still creates some worrying issues. If we pay attention to what this new technology actually does, we should be able to cut through the myths and misinformation and prepare ourselves for the real consequences that are coming down the pipeline.

But What Is 5G?
So what is 5G? In the simplest terms, it's the fifth generation of wireless communication networks, and it's defined by the frequencies in which it operates and the speed of data transfer it offers. While 4G systems operate at frequencies between about 600 MHz and 6 GHz, 5G nodes will be licensed to transmit signals in the so-called "millimeter wave" range between 24 GHz and 300 GHz, which will allow for more users to share a network and transmit data at speed up to ten times as fast as 4G. Essentially, it will allow cellular networks to achieve speeds faster than even most fiber Internet plans.
Why Is That scary?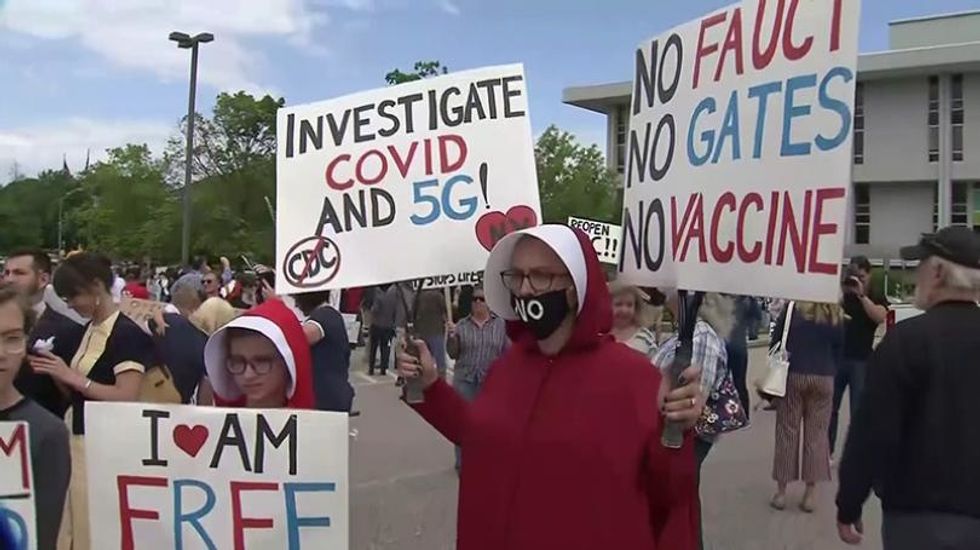 But if that's all 5G is, why are people getting so upset about it? Why are they shooting at cell phone towers? While much of the fear around the new technology is connected to the unfounded belief that it is in some way responsible for the COVID-19 pandemic, critics have been vocal about their concerns regarding 5G for years now. The fear is that the higher frequency signals have not been properly vetted and may cause health and environmental problems that we are not yet aware of. Among the fears are concerns about honey bees, cancer, and disruption of immune systems.

Most of these concerns are based on myths. While there are aspects of the honey bee decline that are still mysterious, there are a number of likely culprits that are not as interesting as the unfounded idea that cell phones are responsible, and so the cell phone story caught on. As for cancer, while it's true that higher-frequency electromagnetic signals tend to be more dangerous—like UV, X-Rays, etc.—visible light is transmitted at a higher frequency than any 5G signal, and people tend not to worry about the cancer risk of light bulbs.
But it's the concern about immune systems that has really flourished in recent months. While originally connected to the medically-dubious diagnosis of "electromagnetic hypersensitivity," the claim that certain frequencies of signal can disrupt immune function rose to new prominence in late 2019, when China's rollout of 5G happened to coincide with the first cases of COVID-19 in Wuhan. The miseducated corners of the Internet are now full of half-baked theories that the virus is being spread in tandem with the supposed immune-suppressing power of 5G for population control, tyrannical restrictions of freedom, and Bill Gates' plans for forced vaccination (AKA sterilization/mind control).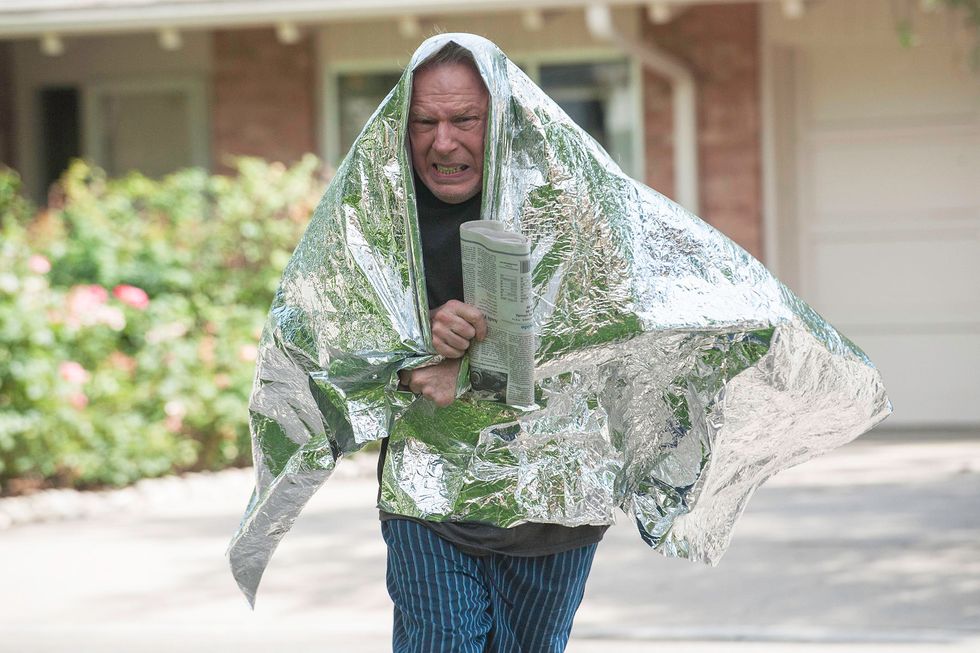 Chuck McGill on "Better Call Saul" believed himself to be suffering from electromagnetic hypersensitivity
It's a misguided attempt to answer a valid question: Why is this disease so much deadlier than others? Is it because the virus is hearty, highly contagious, and has a long incubation period during which it is largely undetectable? Yes. Will we adapt and find treatments and vaccines as we have for similarly deadly contagions? Of course. But the fact that the first deadly pandemic of our interconnected era happens to align with the release of this new technology was bound to produce some paranoia about 5G. And Bill Gates—the rich nerd who says he wants to save the world—has been fitting neatly into this kind of conspiracy theory for decades.

What Are the Actual Risks?
With all this confusion and hysteria surrounding the new technology, it's important not to ignore the actual risks involved. The recent proliferation of telecommuting and the added strain on all manner of telecommunication networks are likely to speed the global adoption of 5G. As that process progresses, major changes throughout our society will result . Some of those changes will be good, but others may have disastrous unintended consequences.
One of the major areas of concern involves weather satellites. Predictions from the daily temperature in your area to the likely path of a hurricane are based on satellite mapping that tracks the natural resonant frequency of water vapor—around 23.8 GHz. The water in the air gives off a very weak radio signal at that frequency, allowing satellites to track humidity and pressure systems. But the close proximity of that frequency to some newer 5G nodes will result in significant noise in satellite readings that are likely to compromise the accuracy of weather predictions—particularly around urban centers where 5G will be most prominent. The extent of the problem and the ability of scientists to work around it remain to be seen.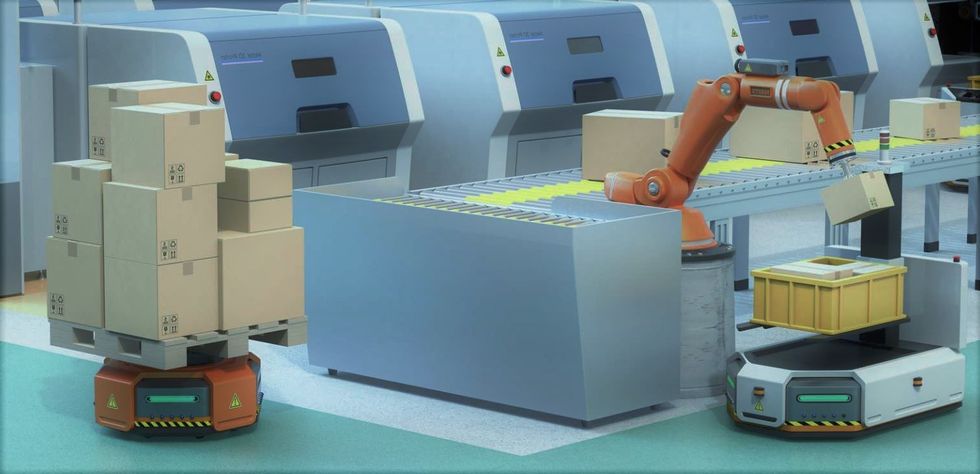 Another factor to consider is the problem of automation. Fast wireless speeds are necessary for coordinating complex automation like driverless vehicles and robotic warehouses. As 5G proliferates, broad sectors of the workforce are likely to become obsolete—replaced by new technologies. It's a process that has been ongoing for a while now, but 5G networks will accelerate the rate of change. Unless we have political programs in place to combat the effects of joblessness, the current economic turmoil may presage a long-term plight for our society that 5G will usher in.

What Else Are We missing?
Lastly, there are the consequences that we can't yet know. Every major country on the planet is rushing to implement this technology in their cities so as not to fall behind. We are rushing headlong toward this future that is hazy at best.
As protesters have pointed out, the high frequency range of 5G networks will cause the signals to degrade over long distances, or when passing through solid objects. This limitation may require carriers to use more cell towers and nodes, or possibly to transmit more powerful signals. What are the effects of surrounding ourselves with all those new, high-energy radio waves?
Will it be the same as adding a few more light bulbs to your home? Maybe. Or maybe long-term exposure will slightly increase the prevalence of certain types of cancer because of...who knows—some mechanism we haven't figured out yet. Or maybe it will cause subtle problems as a result of interacting with the atmospheric water vapor—altering patterns of humidity that will affect the spread of viruses… Probably not, but it is possible.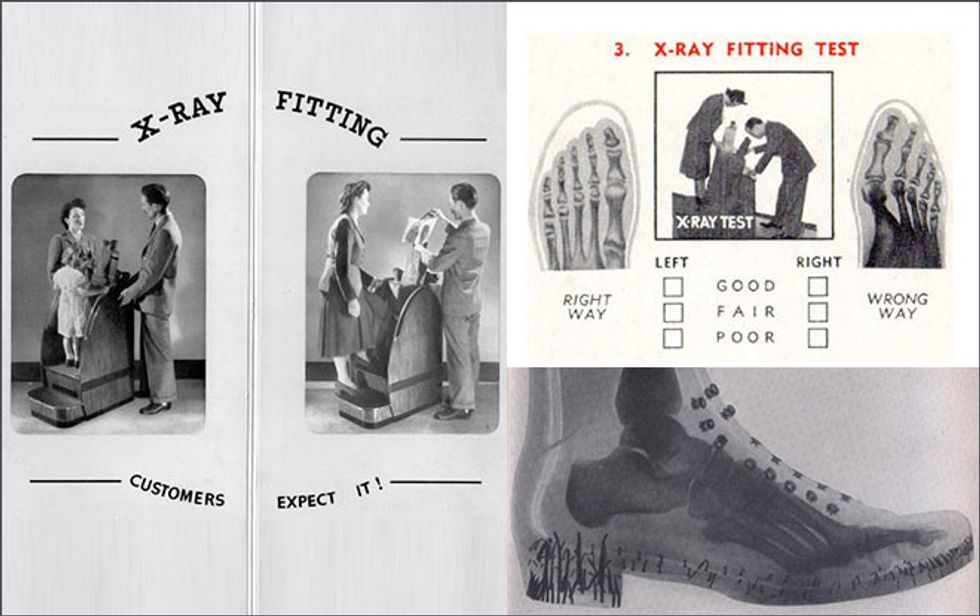 At this point we're entering the realm of wild speculation, but we don't have much choice. There is little research—if any—on the long-term effects of constant exposure to these frequencies of radiation. While there's no reason to expect any particular consequences, the amount that we still don't know about physics and biology is at least a strong case for humility. History is full of cases when new technologies had dire consequences that no one predicted—from x-ray shoe fitting to "non-addictive" opioids. Making such sweeping changes to our cities and expecting no health consequences at all—as we're being told to do—may turn out to be naive.

In the next few years 5G is going to spread throughout the US and much of the world, but it may take decades to find out.
Keep reading...
Show less
Automation is set to replace a large portion of the American workforce. What do we do once it happens?
In his 1984 essay Is it O.K. to be a Luddite?, Thomas Pynchon predicted that "the next great challenge to watch out for will come when the curves of research and development in artificial intelligence, molecular biology and robotics all converge." Nearly 35 years later, that convergence is upon us. Barring some sort of federally enforced halt on technological progress, automation of most basic services is inevitable.
Self-driving cars are continuing to improve. Automated checkout lines are being implemented all over the American retail space. There are even programs being written that may be doing the majority of our accounting work in the future. Sadly, the common claim that technological advances and economic growth go hand in hand with job creation is spurious at best. In 1964, AT&T was worth $267 billion (adjusted for inflation) and employed upwards of 700,000 people. Today, Google, which is worth roughly twice as much as 1960s AT&T, only employs about 88,000. According to the McKinsey Global Institute up to 375 million people could be out of work by 2030. Unlike the second industrial revolution, which gave us cars and airplanes in the 20th century, the third industrial revolution probably won't create many new jobs. In fact, by that same 2030 mark, the U.S. could be staring down the barrel of 35% unemployment.
The specific numbers, which I've thoroughly explored here, aren't nearly as important as how the U.S. government chooses to address the issue. Mass unemployment is coming, and it's hard to even imagine what it might look like, let alone how we're going to deal with it. In his piece A World Without Work, Derek Thompson attempts to tackle this issue, comparing the future United States to the present Youngstown, Ohio, a once prosperous steel town that lost 50,000 jobs to overseas manufacturing in the late seventies. In the years following the steel industry's evaporation, the rates of depression, suicide, and spousal abuse all jumped up radically. According to professor Jonathan Russo, "Youngstown's story is America's story, because it shows that when jobs go away, the cultural cohesion of a place is destroy." Thompson's thesis is that work is so ingrained in the American psyche that regardless of whether or not we end up with a welfare state to take care of the millions of jobless, there will be civil unrest. Kurt Vonnegut came to a similar conclusion 63 years earlier in his book Player Piano, in which the government was forced to not only provide complete welfare for the unemployed masses, but fake jobs as well.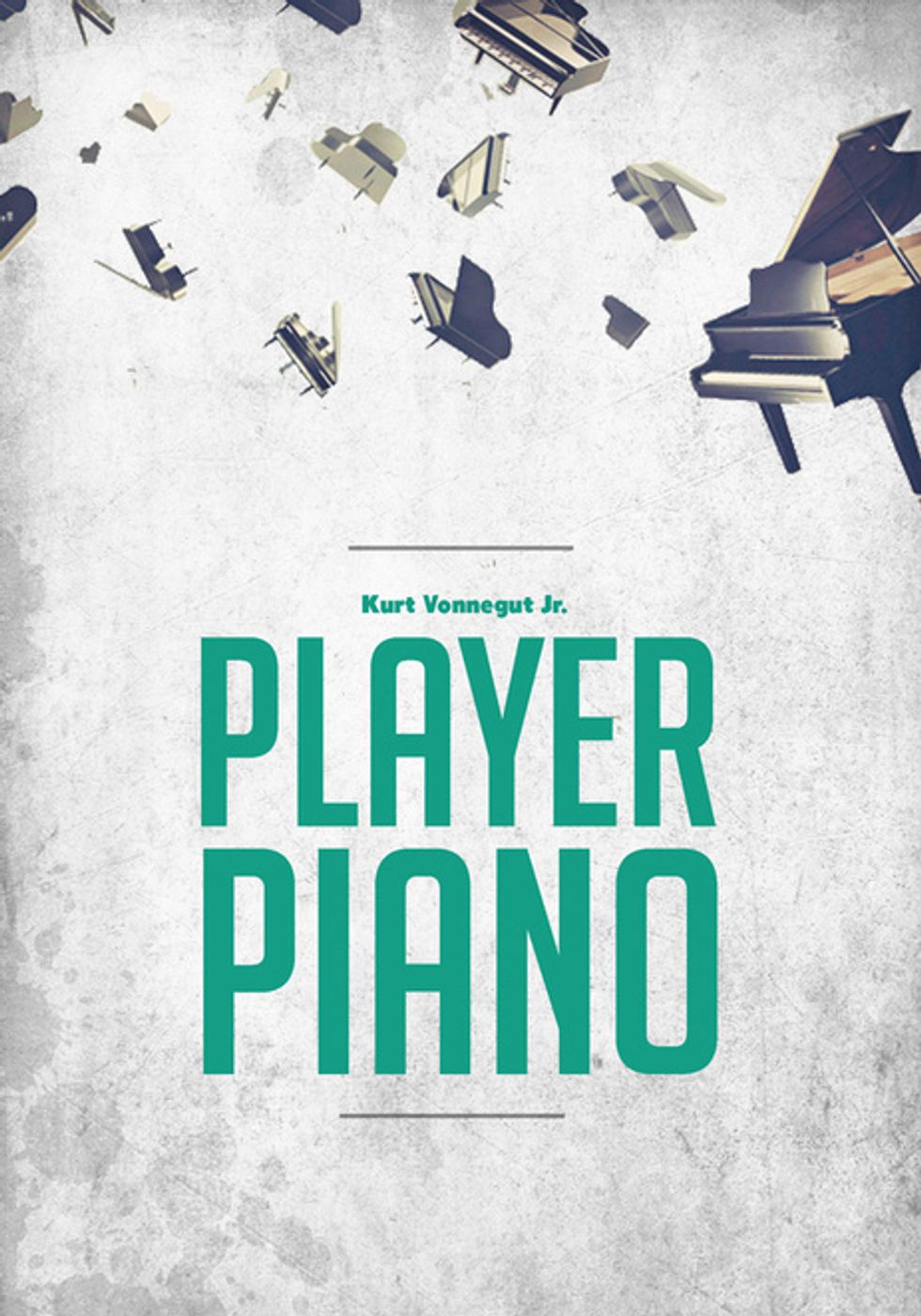 With regard to the impending employment drought, the government is left with a few options. They can ignore the issue, allowing millions to slip into grinding poverty, turning Youngstown, Ohio into the norm. This type of laissez-faire capitalism would have made Ronald Reagan blush but the problem is, with no money, there are no consumers. Another solution that's been popularized in recent years is Universal Basic Income, a program in which the government pays all of its citizens enough money to live, regardless of whether or not they're employed. Plenty of tech moguls, from Elon Musk to Mark Zuckerberg, have embraced the idea that the money made from technological advances should be, at least partially, given back to the people. On paper, it's a no-brainer. People need money to live, and companies need people to have money or else no one would buy anything. This would, as it were, keep the trains running on time. The problem is, this plan ignores Thompson's point about the vacancy of purpose left by a post-labor economy. There's a feeling of despair attached to having nothing to do. Anyone who's ever spent a teenage summer vacation not working can attest to this, and as evidenced by Youngtown, this listlessness can be destructive, both physically and psychologically.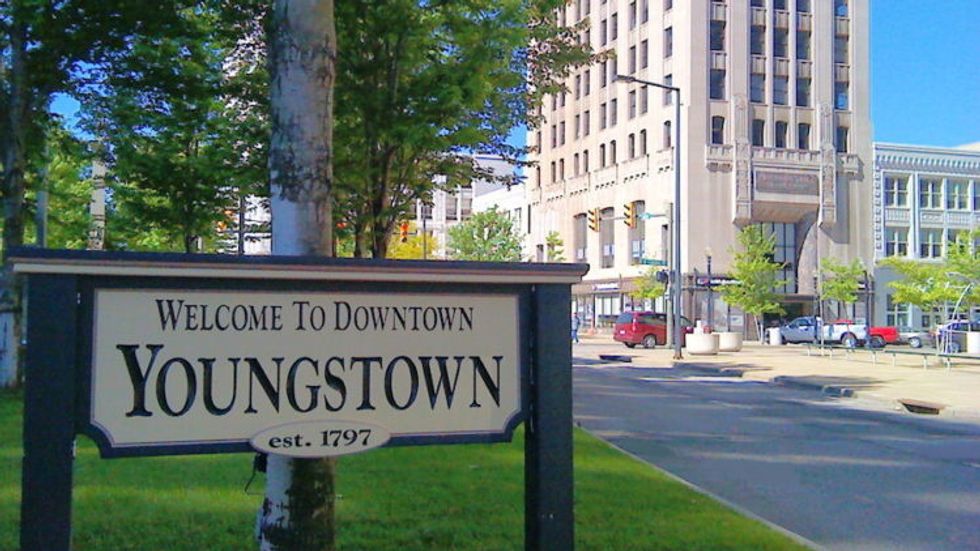 There is a third option however, one that's helped Germany lower its unemployment rate, called work-sharing. Essentially, the program cuts hours rather than employees. For example, if a company needs to cut 30% of its low level accounting staff, instead of firing 30% of its workers, it cuts everyone's hours by 30%. Conventional wisdom says that inoculating less efficient workers from layoffs while cutting the best workers' hours is a recipe for disaster, but we are entering a distinctly unconventional time. If employees are losing their jobs to hyper-efficient automation, the potential dip in productivity should be more than mitigated. That said, work-sharing doesn't completely fix the problem either. Unless major corporations suddenly start valuing benevolence over higher profit margins, less hours means less pay. Trim the hours enough and the results of work-sharing and the results of ignoring the problem altogether start looking eerily similar.

Maybe Vonnegut had it right in 1952. Maybe the only way to simultaneously combat mass unemployment and the moral corrosion that takes place when people feel they have no purpose is for the government to manufacture meaningless tasks for the millions of unemployed. It's possible that it doesn't have to be quite that bleak. American infrastructure is
due for a massive overhaul
, and
construction workers
aren't at particularly high risk of losing their jobs to robots any time soon. Some have suggested that the best way to address the automation problem is through a
new New Deal
, allowing people to find work rebuilding roads and bridges. But this is only a temporary fix. There's only so much infrastructure to rebuild. And, there's only so long before construction jobs in unpredictable conditions are automated out with the rest of the workforce. Of course, it's possible by then that American society will have found a way to define individual purpose as separate from occupation. If not, Youngstown may be a snapshot of the future.
Matt Clibanoff is a writer and editor based in New York City who covers music, politics, sports and pop culture. His editorial work can be found in Inked Magazine, Pop Dust, The Liberty Project, and All Things Go. His fiction has been published in Forth Magazine. -- Find Matt at his website and on Twitter: @mattclibanoff
And is this a good thing?
Test runs of self-driving cars conducted by both Uber and Tesla have recently caused some of the first fatalities associated with automated vehicles. The companies' respective responses to these tragedies were apologetic but came off somewhat cynical, as if human life were just an associated cost of progress. Still, many believe that self-driving cars can make the road a safer place, and frankly, they may have a point. 40,000 people died on the road in 2017, and human error was a factor in about 90% of these collisions. Currently, the technology just isn't there, but considering the amount of money being pumped into the idea, it's only a matter of time before self-driving vehicles take over the road. As we inch closer to the technocratic dream of super highways filled with robot cars, it's important to remember that disruptive technology–that necessarily obsolesces certain industries–has a very real impact on society.
Last year, Elon Musk unveiled his fully electric semi truck. It can travel 500 miles before needing a charge, and features a very advanced autopilot system. Tesla claims the truck can drive itself on highways, and while it's far from completely automated, it's pretty clear what Musk hopes the next version will have. This is bad news for a large portion of the American workforce.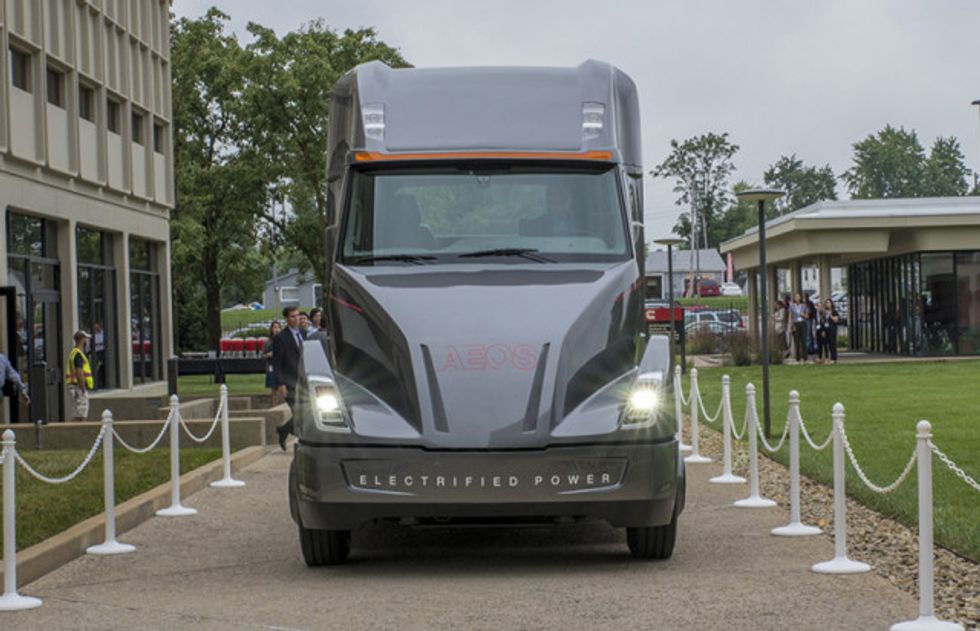 An electric semi truck
Currently, there are 3.5 million truck drivers in the United States. Including non-drivers, the trucking industry employs one in fifteen American workers. On top of this, there are around 375,000 taxi drivers and chauffeurs, and close to 700,000 bus drivers. It's not just jobs that will be affected by automated vehicles though. Ancillary jobs, such as auto repair, will also fall by the wayside as new safety features begin reducing the amount of traffic accidents. While there are numerous benefits to automated vehicles, such as more efficient parking and emergency services, the transition from human drivers to autopilot is going to be incredibly bumpy. The assertion made by Joel Lee (editor in chief of Make Use Of) that "the long-term gains that we'll see as a society far outweigh the short-term growing pains and inconveniences," is one that echoes the sentiments of technocrats like Elon Musk and Dara Khosrowshahi. That said, someone would have to be deliriously out of touch to call the loss of over five million jobs (about 4% of our total workforce) an "inconvenience."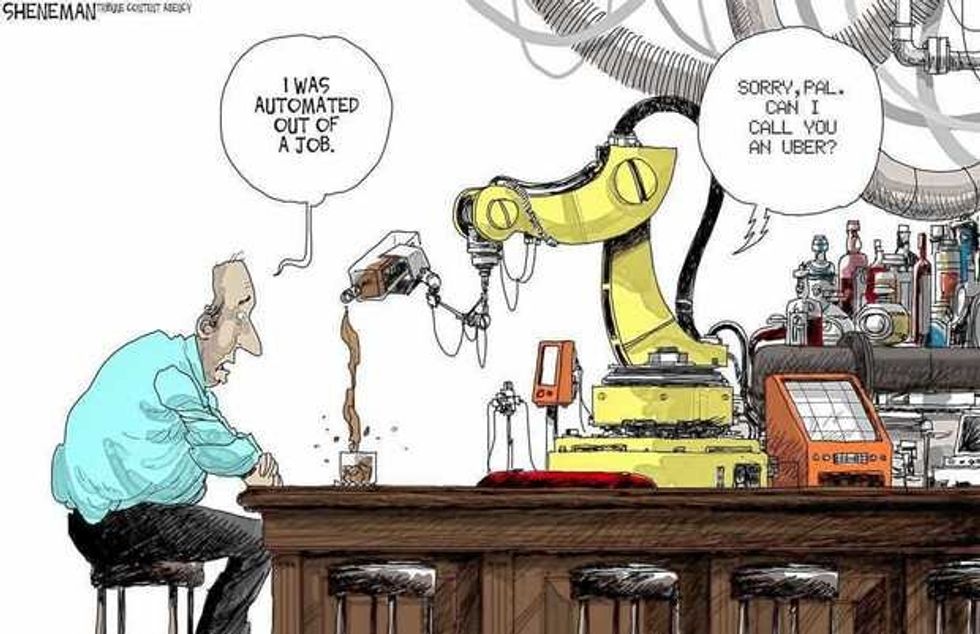 The future
The average age of an American truck driver is 55-years-old. The median income is around $42,000 a year. It's not a job that'll make someone rich, but it's enough to pay the bills and has been a safe career path for those without a college education. For many of these drivers, re-education isn't an option. Middle-aged people with families and mortgages can't afford to uproot their lives and go back to school. Self-driving cars may be a net good for society, but the technology definitely comes with some risks.

That said, the propensity to eliminate jobs isn't a feature that's unique to self-driving vehicles. There are some who believe that within 30 years, most of our jobs will be automated, resulting in unemployment rates as high as 50%. Less optimistic estimates have stated that up to 73 million jobs will be eliminated by 2030. Essentially what we're staring down the barrel of, is a Player Piano-type situation, in which the demand for work severely outweighs the supply. Unfortunately, the technological advancements that will eventually lead to our occupational undoing are going to continue. As professor Moshe Vardi put it, "the genie is out of the bottle." There seems to be only two options going forward. Either American society moves to address the issue of mass unemployment, setting up programs like Universal Basic Income and supporting those who can't work, or it doesn't, and we end up in class system that's so rigidly defined, the people at the bottom might as well be slaves.
Keep reading...
Show less