We've all been there. You were gifted a dumb present that you'll never in a million-zillion years ever use and you're too polite to tell anyone any differently. It sits at the bottom of your drawer for months, then years. And when you finally feel like enough time has passed, you can throw it out in good conscience.
A return is almost always out of the question. Plus, gift givers don't often include a return receipt, and we all know we wouldn't dare ask for one. I'd rather admit to a crime than confess I don't like a gift - how insulting to the gifter's sense of aesthetics.
And-hey, I have limited drawer space. Who can keep these unwanted gifts for six months when there isn't any space for them? I hate clutter, and unwanted gifts are just that.
This year, I am making an effort to swiftly remove any unwanted gifts from my house without hurting anyone's feelings…and potentially benefiting others. As the old saying goes, one man's trash is another man's treasure. And thank goodness for that.
From the The Guardian:
"According to research published this week by the consumer body, one in four people (24%) received an unwanted or unsuitable gift for the Christmas of 2021. Meanwhile, a separate study by the personal finance comparison site Finder said £1.2bn was wasted on unwanted Christmas gifts each year."
Come to terms with the fact that you will never use that gift and follow these quick tips to offload those unwanted gifts:
Donate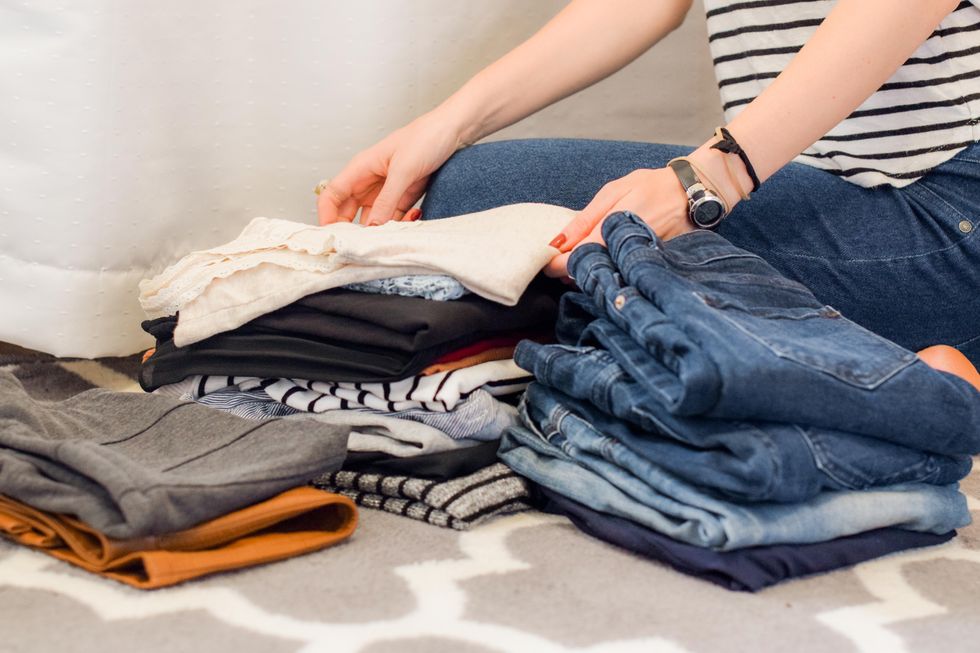 Sarah Brown via Unsplash
The most obvious choice for those unwanted pairs of mud-green sweat socks and that same fluffy robe you get every year from your Aunt Judy is to donate them. Just round up everything you don't want and Google the donation center closest to you.
This is also a fantastic excuse to purge your closet of that pile of stuff you've been meaning to get rid of. A few bags of give-away-clothes will get your spring cleaning out of the way early.
Sell Them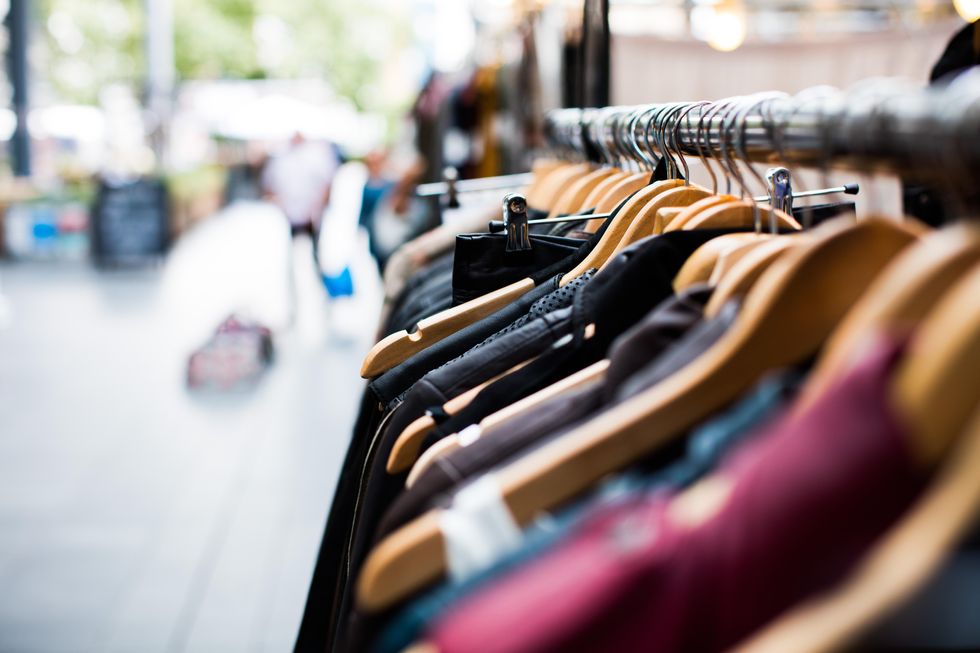 Artificial Photography via Unsplash
Resale websites are all the rage right now. If you got a pair of pants that don't fit or a sweater that isn't your style, resell them on a website dedicated to just that. Sites like Poshmark, Mercari, and DePop are known for selling those trendy pieces of clothing you barely used.
Thrifting has never been hotter. Hop on the trend while people are constantly perusing sites for the hottest deal. Then reward yourself for being so virtuous, by dropping the cash on some fabulous things you'll actually wear!
Re-Gift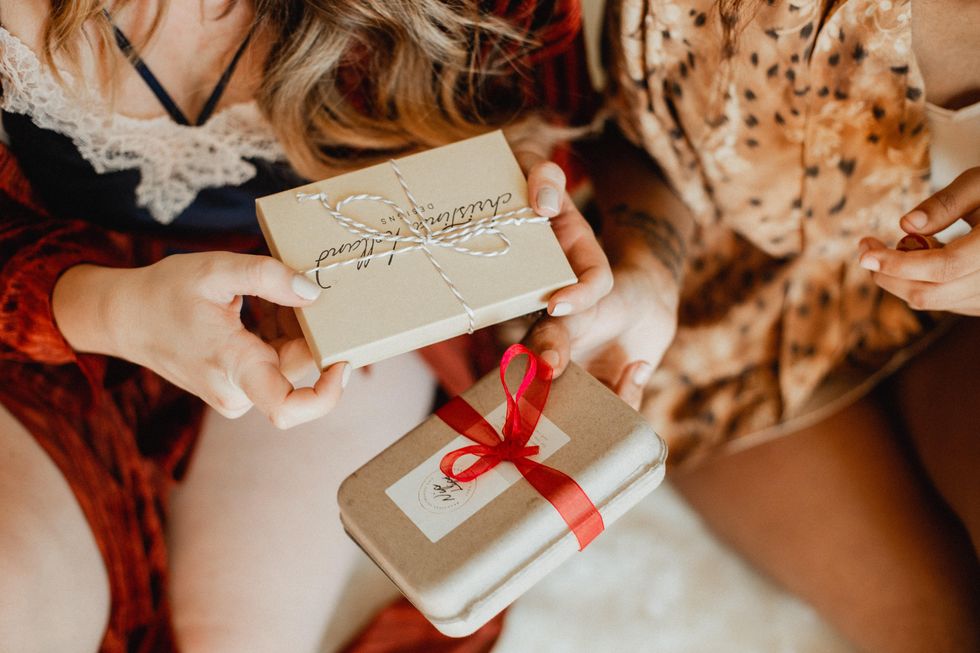 Jackie S via Unsplash
If you got something that you think one of your friends or family can benefit from, why not give it to them? There's no shame in revealing that it was a gift and you don't want it anymore…as long as you aren't re-gifting to the person who gave it to you!
Or, keep the gifts to re-gift at a later date. You never know when you're going to need a last minute gift. You'll thank yourself later.
Attempt a Return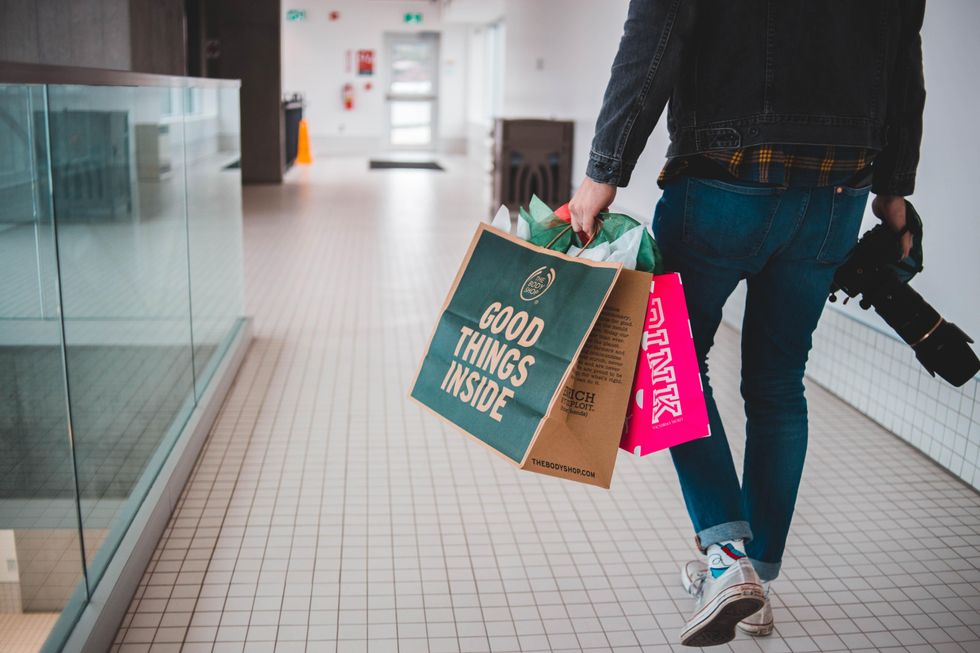 Erik McLean via Unsplash
If your item still has a tag, you can make a valiant effort to return to the store. If you can make your case, many stores won't want to fight you on it. They may be forgiving and grant you store credit at the very least.
Because the American people deserve to know
With less than a month left until the Iowa caucuses officially kick off primary season, it seems like we've spent the last decade slowly whittling away at an endless list of candidates.
Many voters have already seen their favorite contenders drop out of the race. Others have yet to figure out which person on a crowded debate stage best represents their interests. Obviously there are a number of axes on which you can compare the candidates, and countless articles that can help you navigate their differing economic policies, their stances on health care, or their various approaches to foreign policy. If those are the factors by which you judge a candidate, you should have no problem finding what you need to make up your mind. People like me are not so lucky.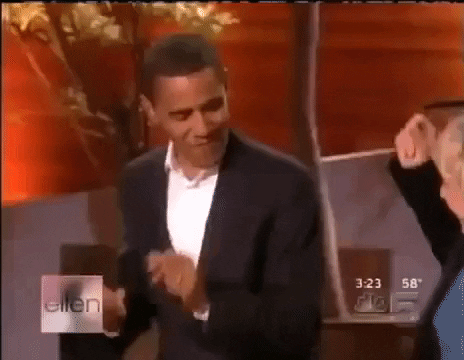 I have always been a single issue voter—consistently casting my ballot for the best dancer. In 2008 and 2012, I had an easy time of it. Barack Obama's blend of smooth and corny dance moves struck a perfect balance for my sensibilities, easily winning out over Mitt Romney's "Gangnam Style" convulsions, or John McCain's high-intensity robot. 2016 presented a more difficult choice. I nearly didn't vote at all, but ultimately decided that Hillary Clinton's stiff Whip and Nae Nae represented the lesser of two evils when considered against Donald Trump's apocalyptic rendition of "Hotline Bling."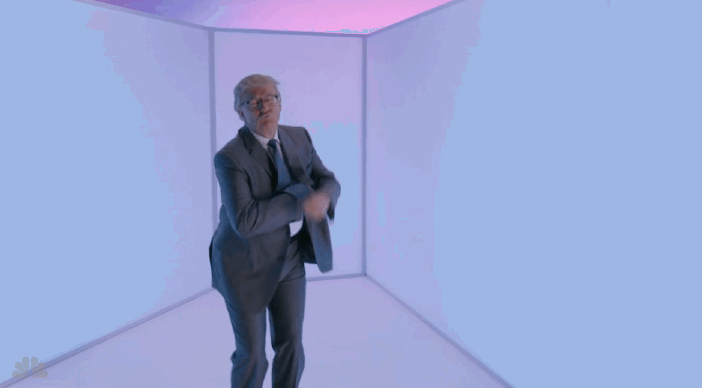 Sadly, some 60 million voters didn't see what I did, and made the wrong call. I won't let that happen again. The American people deserve to see every candidate dance before they go to the polls. Until the DNC finally listens to wisdom and converts one of their debates to a dance off, I've compiled this list so that you can make an informed decision.
Elizabeth Warren
Warren dancing at her rally tonight 💃🏼 https://t.co/c2QBzPGsH1

— Behind 2020 (@Behind 2020) 1578458031.0
We'll get the top-tier candidates out of the way first. Senator Elizabeth Warren has nothing to hide. She has been the most upfront, transparent candidate when it comes to her big, structural dancing. And while it may not be everyone's first choice in style, you can not fault her fun-aunt-at-a-wedding energy. The latest example of her eclectic blend of fist pumping and hula dancing comes from last night's Brooklyn rally with—recent dropout and competent dancer in his own right—Julian Castro. She probably just needs a couple more glasses of zinfendel from the open bar before she really loosens up.
Bernie Sanders
Bernie Sanders is surprisingly spry. You might not expect a man in his 70s with heart problems to cut a rug, but Bernie is not your average senior citizen. He has the energy of a man half his age, and the timeless consistency of his dancing allows him to keep up with his young supporters.
Joe Biden
Former vice president Joe Biden dances exactly as you'd expect—slow, old fashioned, and "sweet" in a way that's uncomfortably intimate.
Andrew Yang
"Not left. Not right. Forward!" - @AndrewYang #YangGang #Yang2020 https://t.co/7UcY9OG9to

— Will🔥🛍️YangGang Pink🧢🔥 (@Will🔥🛍️YangGang Pink🧢🔥) 1565920883.0
Silicon Valley entrepreneur Andrew Yang has more than enough spring in his step to keep up with any roomful of middle-aged women on the dance floor. His universal basic dance moves aim to remind us that we all share one dance floor.
Tulsi Gabbard
Congressional representative for Hawaii Tulsi Gabbard doesn't exactly dance—she dance-fights. Just as with her approach to debates or to the war on terror, her Capoeira moves may be a bit more aggressive than some voters want.
Amy Klobuchar
#BREAKING: Amy Klobuchar performs ancient, centrist war-dance to stoke fear in the hearts of her more radical oppo… https://t.co/EFEoA3JXOE

— MSDNC (@MSDNC) 1569102792.0
Minnesota Senator Amy Klobuchar is known for her no-nonsense pragmatism. She strives not to make any promises she can't keep, so she will appear to be the adult in the room...but her dancing tells a different story. Klobuchar dances with the energy of a happy toddler who could enter full-blown tantrum mode at any moment.
Marianne Williamson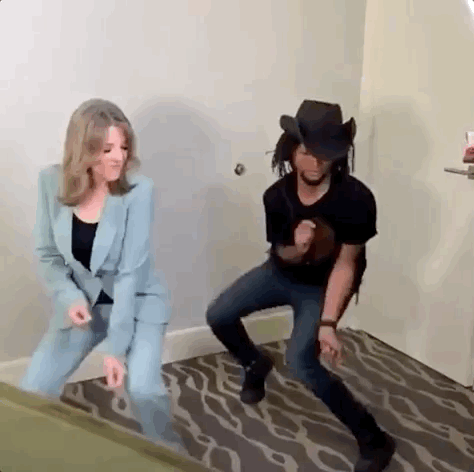 You may be surprised to find that spiritual guru Marianne Williamson is still in the race, but once you see her dance moves, you'll be surprised she isn't the front runner. She is as one with the music as she is with the vibrations of the universe.
Over the course of the evening, it became apparent the two frontrunners, Joe Biden and Bernie Sanders, aren't old dogs with new tricks.
Last night, the second round of Democratic debates came and went. Ten out of the twenty candidates who qualified for the debates were chosen at random to participate in the second half of NBC's nationally televised event. Of course, the goal for the Democratic Party is to take the Oval Office and hopefully the Senate.
Over the course of the evening, it became apparent the two frontrunners, Joe Biden and Bernie Sanders, are old dogs without any new tricks. Honestly, it'd be difficult to tell the difference between a clip of Senator Sanders debating in 2016 and 2019—maybe this time around, he's a little more tired. Joe Biden was alarming on the stage: He was ill-prepared, stumbled over his words, and leaned heavily on his smile. It's not that Biden had a terrible night' it's that he only had an okay night— which, for a frontrunner, is not a good sign. There were only three people anyone should be excited to hear from: Kamala Harris, Pete Buttigieg, and Marianne Williamson.
#LetYangSpeak
Between the two debates, candidate Andrew Yang spoke the least by a two-minute margin. During the three minutes he did speak, Yang introduced his Freedom Dividend policy. The Freedom Dividend Policy is a Universal Basic Income plan. All people over the age of eighteen would be eligible to obtain a basic income of a thousand dollars a month. Yang's policy is one of the few proposed that addresses an imminent threat: technology. If corporations like Amazon were heavily taxed, that'd free a lot more money for workers who are displaced due to automated jobs accomplished by AI.
If you look into Yang, he's a contender thanks to his reasonably successful grassroots campaign. Last night, Yang turned his campaign into the trending hashtag #LetYangSpeak. According to the candidate, his mic had been turned off multiple times throughout the evening. The only evidence available is footage of Yang attempting to get a word in but to no avail.
#LetYangSpeak Here's proof that @AndrewYang was attempting to speak, but his mic was cut off. Coincidences don't ex… https://t.co/cRhdujENfD

— AVWilhite20 (@AVWilhite20) 1561733609.0
In the video, he's speaking, loud enough for Joe Biden to hear him. Beyond that clip, there is no other evidence. If that were, in fact, true, then NBC would have a lot to answer for ah regarding their meddling in a primary debate.

Marianne Williamson, Be Still My Heart
Marianne Williamson sure made a name for herself last night. Her dramatic and chaotic delivery was a delight for many. Yet, she did not come to play games; she came to bring up points of contention and big ideas we need to tackle. According to her, "It's really nice if we've got all these plans, but if you think we're going to beat Donald Trump by just having all these plans, you've got another thing coming. He didn't win by saying he had a plan. He won by simply saying 'Make America Great Again.'" She's right, like she was right about a lot of things: Williamson thoughtfully addressed the need for reparations, slammed ageist rhetoric, and exclaimed of love over hate.
Although her delivery was off-kilter to many, Williamson should not be underestimated for her flowery language; she explained:
"I have had a career not making the political plans, but I have had a career harnessing the inspiration and the motivation and the excitement of people. Masses of people. When we know that when we say we are going to turn from a dirty economy to a clean economy, we're going to have a Green New Deal, we're going to create millions of jobs, we're going to do this within the next 12 years, because I'm not interested in just winning the next election, we are interested in our grandchildren. Then it will happen."
Many Americans never imagined Donald Trump would be our president, but here we are. Williamson's bold statements and captivating delivery about her hopes and dreams for this country have the potential to capture the American imagination. Sure, she may give off the spiritual energy of a wine mom who likes crystals, but why does that discredit her abilities? Remember, the hippies of our nation began revolutions.
Marianne Williamson: I Will 'Harness Love' To Defeat President Donald Trump | NBC Newswww.youtube.com
Yes, We Just Witnessed a Murder

Kamala Harris came prepared last night. Over all the ruckus, Harris reprimanded her fellow candidates with her rehearsed one-liner: "America does not want to witness a food fight; they want to know how we're going to put food on their table."
She continued to command the evening by confronting Joe Biden on his record. Harris challenged the former VP, asserting:
"I'm going to now direct this at Vice President Biden, I do not believe you are a racist, and I agree with you when you commit yourself to the importance of finding common ground. But I also believe, and it's personal— and I was actually very—it was hurtful to hear you talk about the reputations of two United States senators who built their reputations and career on the segregation of race in this country. And it was not only that, but you also worked with them to oppose busing.
"And, you know, there was a little girl in California who was part of the second class to integrate her public schools, and she was bused to school every day. And that little girl was me."
Kamala Harris Confronts Joe Biden On Race | TIMEwww.youtube.com
Biden, who was once a spirited debater, floundered in his response. He clarified that he supported busing, but on the state level. Harris clapped back, recounting how in her hometown of Berkeley, California, busing was not enforced. She utilized the anecdote to explain why The Civil Rights Act of 1964 and the Voting Rights Act of 1965 were crucial to this country, which is why we need to ratify the Equal Rights Amendment.

Biden was given thirty seconds to respond. He vouched for his record, reasserting that he always supported Civil Rights, before cutting himself off, saying, "— anyway, my time is up. I'm sorry." Biden caused the most damage to himself, as he failed to successfully defend himself.
Sometimes, You Just Can't Get it Done
Pete Buttigieg was another candidate with a breakout performance. The South Bend, Indiana Mayor may be young, but he's had skin in the game for seventeen years. Buttigieg is a veteran, a politician, a polyglot, and a gifted orator. He also made history last night as the first openly gay candidate to participate in a primary debate.
On the topic of immigration, he broke down the hypocrisy of the Christian-aligning Republican Party. Buttigieg did not hold back, proclaiming:
"The Republican Party likes to cloak itself in the language of religion. We should call hypocrisy, and for a party that associates with Christianity to say it is okay to suggest that God would smile on the division of families at the hands of federal agents, that God would condone putting children in cages has lost all claim to ever use religion language again."
The South Bend native also candidly addressed his failure to diversify his city's police force, noting, "I couldn't get it done." He went on to explain the pain his city is experiencing due to the devastating death of a local black man, Eric Logan. Logan was shot and killed by a white police officer. The officer did not have his body camera on at the time of the incident. Buttigieg unpacked how he could not take a position on the matter until the investigation is complete.
The mayor's transparency was received favorably and for a good reason. We need a president who doesn't spread fake news.
Stop Name Dropping
Joe Biden name-dropped Obama almost as frequently as he did Trump. Biden's attempts to piggy-back off the former President's accomplishments highlighted the reason Biden why was only able to make it into the Oval Office as a running mate instead of president: He is not our future. While Biden is a respected Washington staple, his vision for our country is dated and boring. It doesn't capture the America we live in today. After Harris' takedown, it's apparent that Biden cannot justify his unfavorable past.
Maybe California Senator Eric Swalwell was right when he told Biden to finally "pass the torch" to the next generation. Biden slyly smiled and said, "Not yet." However, if last night proved anything, it's that he should've let go of it a long time ago.